Skip to content
Chocolate ville, unique theme park restaurant with no chocolate involves.
It's unique as its name saying chocolate, Chocolate ville actually is not referring to do something special with chocolate. This place is well known among the tourist, and local of course. Not only the theme park which is fairy tale look like and beautiful, but also the foods served here are super tasty!
☞Location☜
The address is Soi Nawamin 74, Yak 3-8, Kaset-Nawamin Road, Klong Kum Subdistrict, Bueng Kum District. Bangkok, Thailand 10230. I's far from central Bangkok, and local taxi drivers usually have no idea when you say "go to Chocolate Ville please".
How to go easily? Use Grab or Uber. Grab regular, Grab taxi, Uber, as this location will be shown in google maps and driver will easily know the location. Last time we tried to go from Silom Rd (30km distance), it costed us 280 Baht for the fee and plus around 125 Baht for highway fee. Roads to restaurant mostly are busy roads with some of them have unimaginable traffic, so please use highway.
To go back home from there, have no worries. You can use the same way as you go here, using Grab or Uber, or asking the staff to get you a taxi.
***
If you want to get more "backpacker" sensation to get here, you can also take public bus no 71 from BTS Phrakanong. The govt white red bus will cost you 6.5 Baht, and the small orange bus is 9 Baht.
This one will require you to have your google maps turns on. It will take time to go using the bus from BTS Phrakanong. Drop point, make sure the bus drops you near "Pattavikorn market". From there, you can continue by walking to Chocolate ville (via Soi Nawamin 70), or use motorbike taxi (20/30 Baht) that standing by around the market.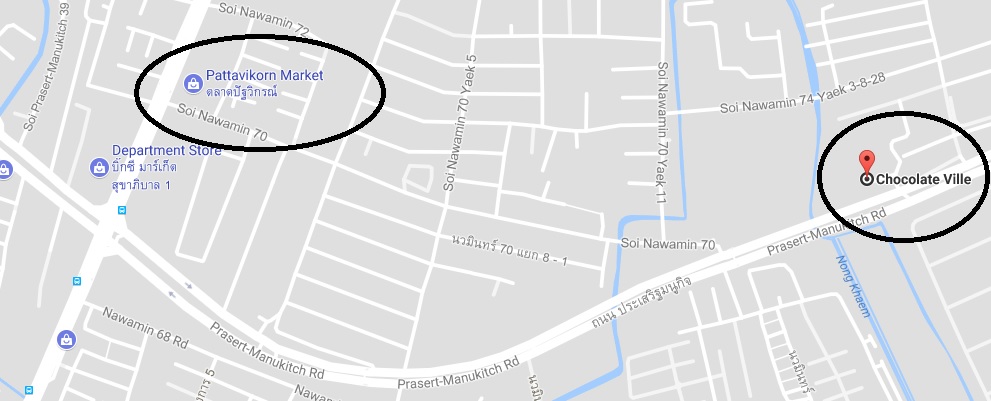 ⏰ Open hours ⏰
They open everyday from 4PM to 12AM.
Mostly we never book a table here. As long as you can come at 4PM, they always have table for you.
***
So, before you come here, you must know first that mostly people come here not only to eat, but take selfie. Yep, with that theme park, kinda hard really for people just to sit and enjoy the food. Especially if you are a tourist, sure don't wanna miss capture those happy moments in "fairy" land 🙂
The food, no need to ask, it's tasty. Start from around 100 ish Baht, and most portion are big. Menu is variety from Thai traditional foods, to Europe and US menu.  As you can see below, the red one is "Masaman" curry (195 Baht) and the yellow one is Beef green curry with the same price as Masaman curry. Last time, our friends were so confidence to get more foods beside those 2, and ended up taking home the rest as their stomach can't afford to get more inside 😀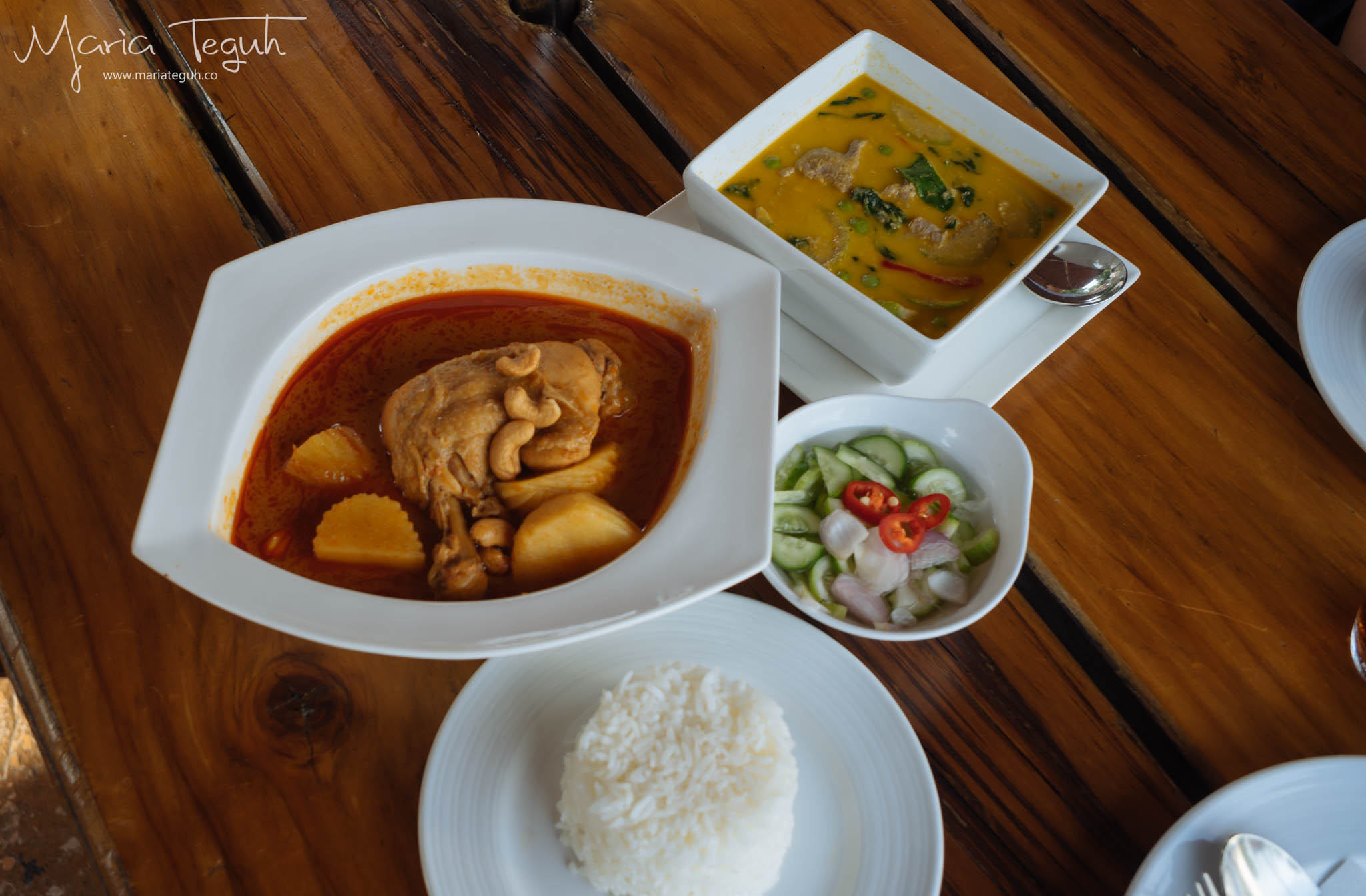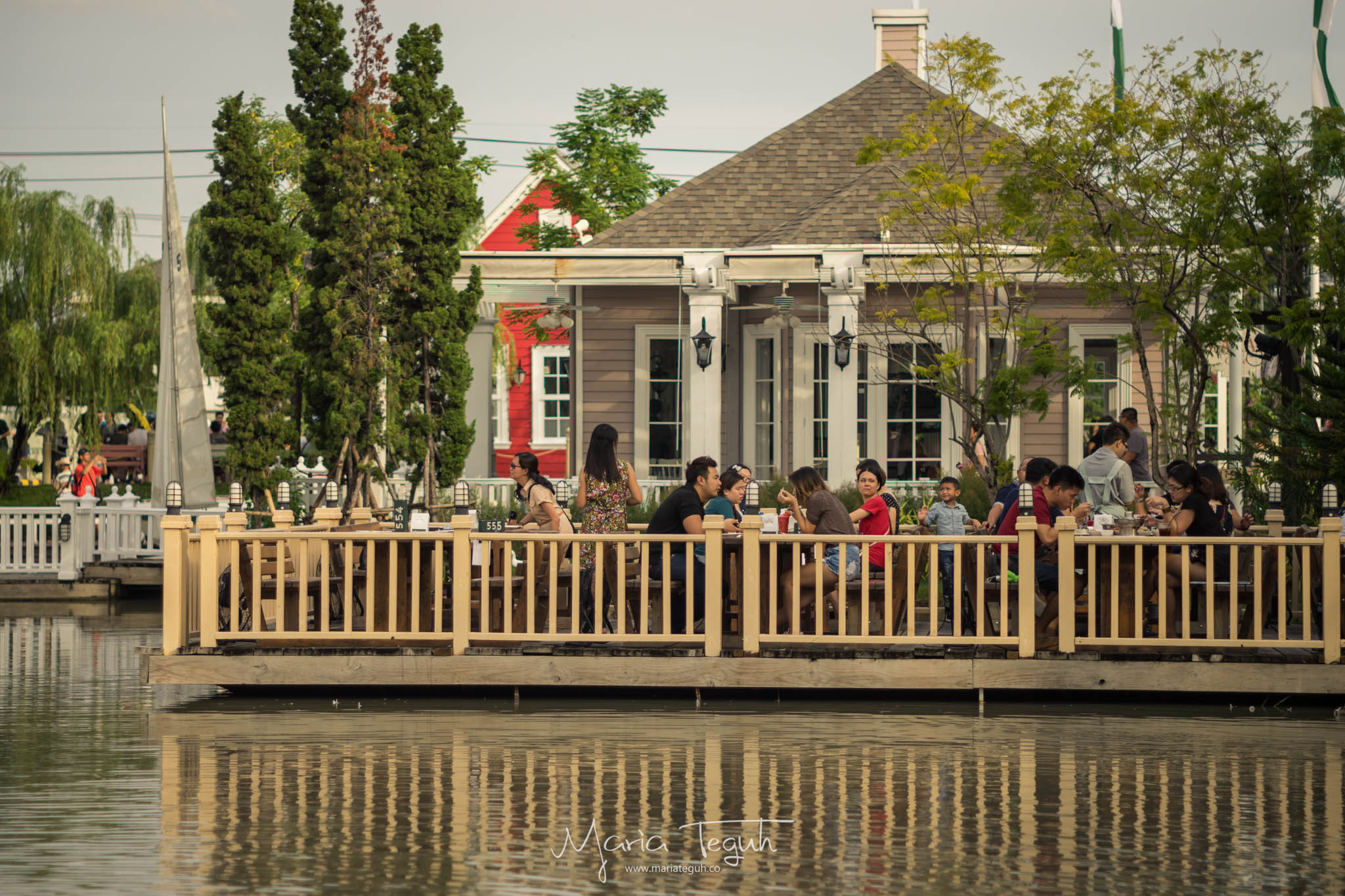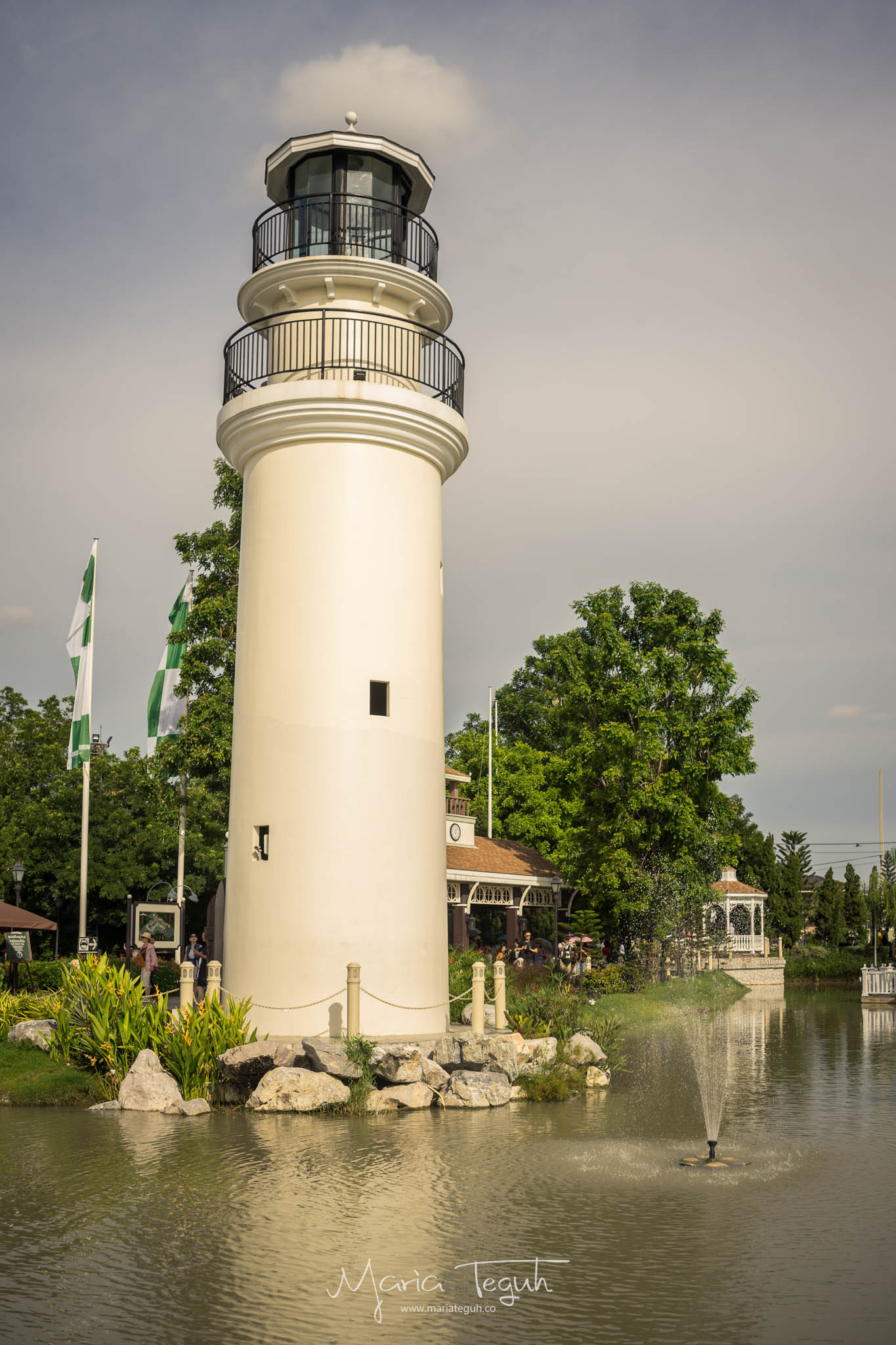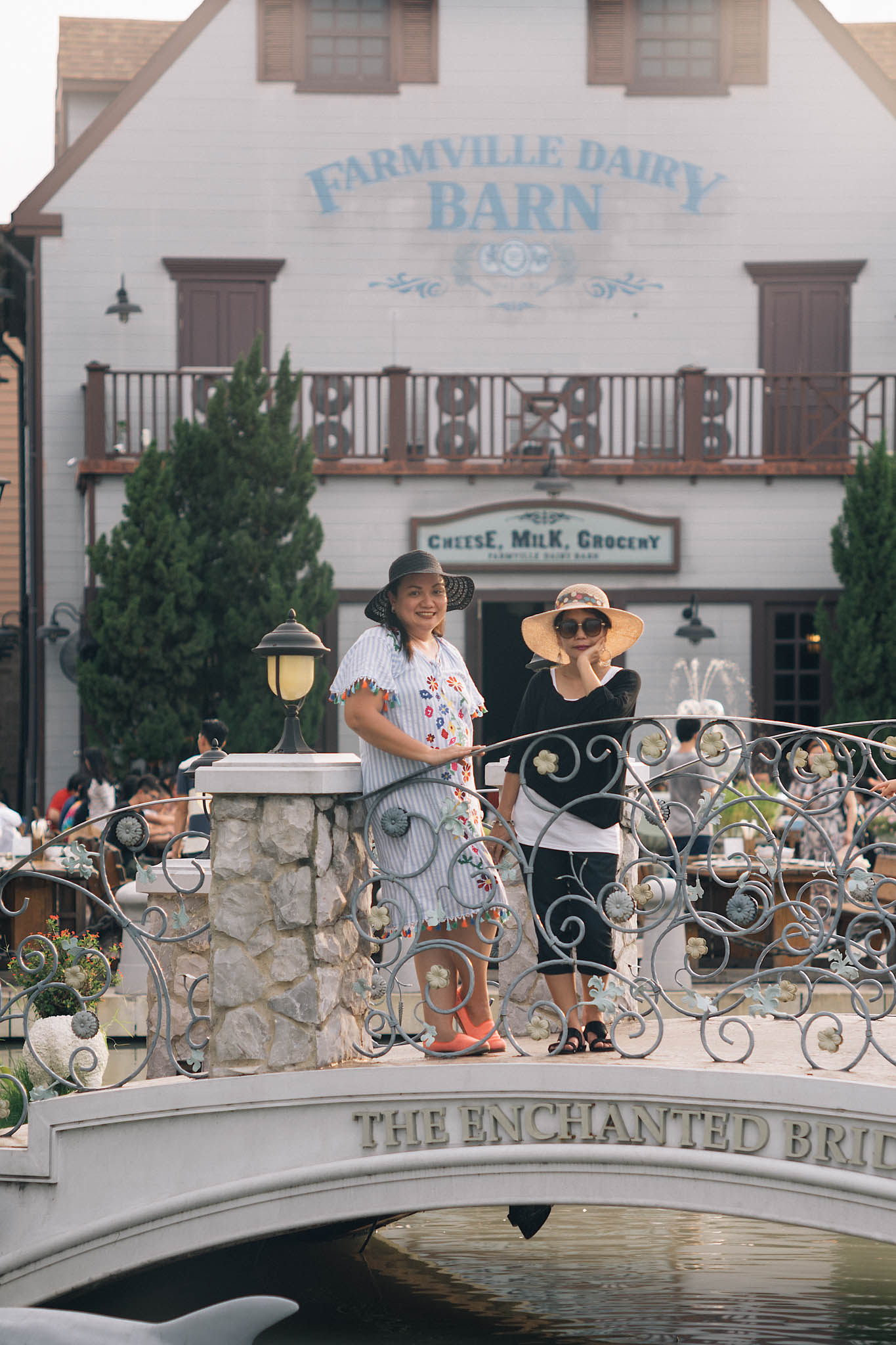 Last but not least, all you need to pay here is food and drink you order. There's no such thing as additional fee to take selfie in their theme park.
So, are you hungry now? If yes, and you kinda boring to eat inside Bangkok, start planning the trip now and eat at Chocolate ville.
Happy let's get lost!!