Skip to content
Living in southeast Asia means you almost cannot escape from noodle. Thailand is the same, where noodle is considered as main dish as well. Problem is, as foreigner, we mostly confuse how to order. There's not only 1 menu of noodle, but lots of noodle type. So this time we'll try to explain how to order Thai noodle.
First to know is the type of the noodle. If you only know noodle is only have 1 type, then you are completely wrong 😀
1. Wide rice noodles "sen Yai" ( เส้นใหญ่ / sên yài/)
2. Small rice noodles "sen lek" ( เส้นเล็ก /sên lék/)
3. Vermicelli "sen mee" ( เส้นหมี่ /sên mìi/ ): fine round rice noodles.
4. Yellow egg noodles "sen ba-mee" ( เส้นบะหมี่ / sên bà-mìi/ ): made from wheat flour and egg. This is common noodle you might see everywhere. You can say only "ba-mee" and the seller will understand what kind of noodle you want.
5. Glass noodles "wun sen" ( วุ้นเส้น/wún sên/ ): made from mung beans

******************************
Next step, knowing what noodle dish you can order. Basically, in Thai language, this noodle dish is called "Kuai Tiao ก๋วยเตี๋ยว /gŭai-dtĭao/". However, if you pronounce this, big chance seller will get confuse, since this will be like request in "formal" language. Mostly people will say like type of noodle + type of soup + additional meat. Follow the next detail to get more understanding for ordering the noodle.
Before continuing to the next step, there are several options that noodle seller has for additional meat that going with their dish. Pork หมู/mŭu/, Beef เนื้อ /núea/, Duck เป็ด /bpèd/, Offal เครื่องใน /krûeang-nai/, Fishball ลูกชิ้นปลา /lûuk-chín bplaa/, Meatball ลูกชิ้นเนื้อ / lûuk-chín núea/, Porkball ลูกชิ้นหมู / lûuk-chín mŭu/. Other vegetable also provided by seller, such as bean sprout and cabbage.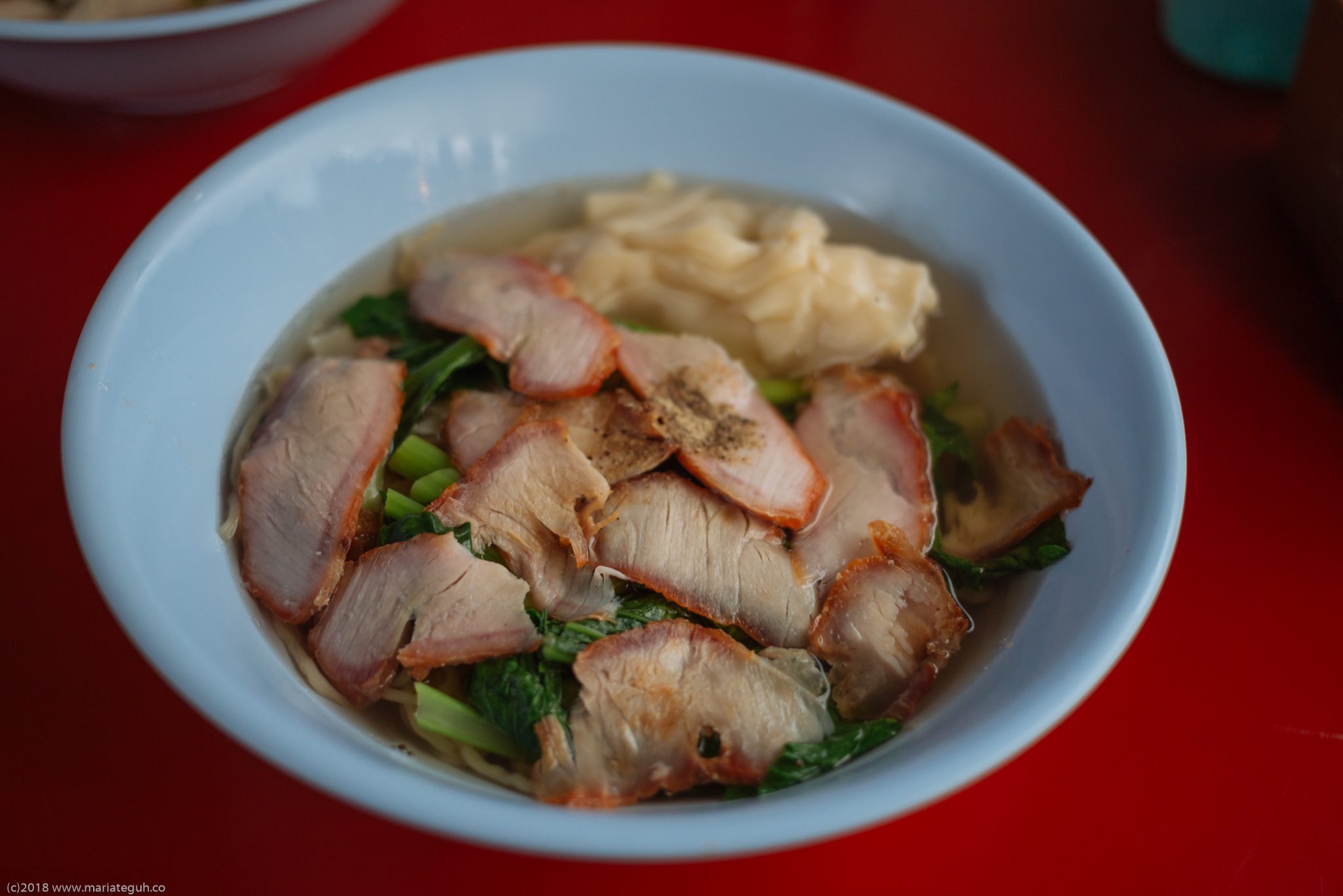 1. Kuai Tiao Nam Sai ก๋วยเตี๋ยวน้ำใส / gŭai-dtĭao náam săi/. This is regular noodle dish where you will be served in a bowl contains noodle + clear soup + additional meat (pork/chicken, meatball, etc). Usually people will only order by saying "ba-mee" +  "mŭu", which means noodle with pork meat and soup. So if you need only noodle and clear soup, this is what you need to order.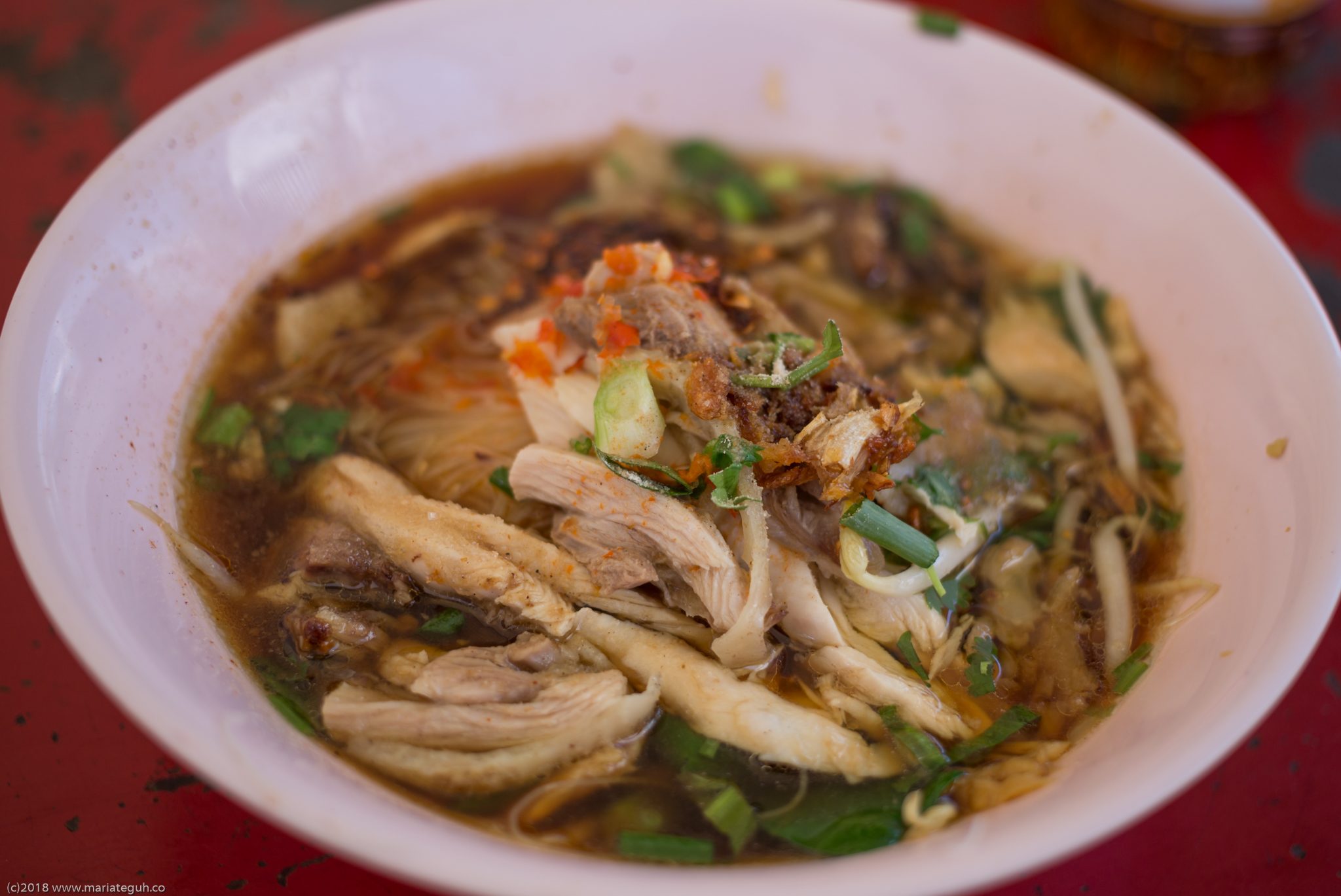 2. Kuai Tiao Tom Yam ก๋วยเตี๋ยวต้มยำ / gŭai-dtĭao dtôm yam/. This noodle is served tom yum soup flavor. Remember, this noodle dish is well known to be spicy!! Similar like ordering regular tom yam, but this one will have noodle inside it.
3. Yen Ta Fo เย็นตาโฟ /yen data foe/ is noodle in red/pink soup. Inside the bowl you'll get different kinds of fish balls, shrimp balls, sliced fried tofu, squid, morning glory or pak bung ผักบุ้ง /pàk bûng/, and deep-fried dumplings- Giaw ( เกี๊ยว/gíaw/). Red/pink color is from the special sauce made from preserved red bean curd and/or tomato ketchup. The dish is mildly sweet, salty, sour, and sometimes spicy too.
4. 3 types of noodle above mostly using clear soup served with the noodle. However, there's another type of noodle that using brown soup that tastes sweet. This noodle dish will use extra pig blood or called "Nam Tok" (น้ำตก /náam-dtòk/) mixed with the soup. If you don't want the blood, you can say to the seller, "ไม่เอาน้ำตก /mâi ao náam-dtòk". One of famous noodle with this style is "Boat noodle". Same method like previous noodle, only served in smaller bowl. Mostly cost around 10 – 15 Baht per bowl. But the portion really so small. You can even finish 5 bowls and still feel hungry.
5. If you hate noodles and want the soup with meat, vegetables only, you can order by saying Gao Lao เกาเหลา /gao-lăo/. This menu mostly coming with extra separate bowl of rice as noodle substitute. But again, you can say no too to the rice.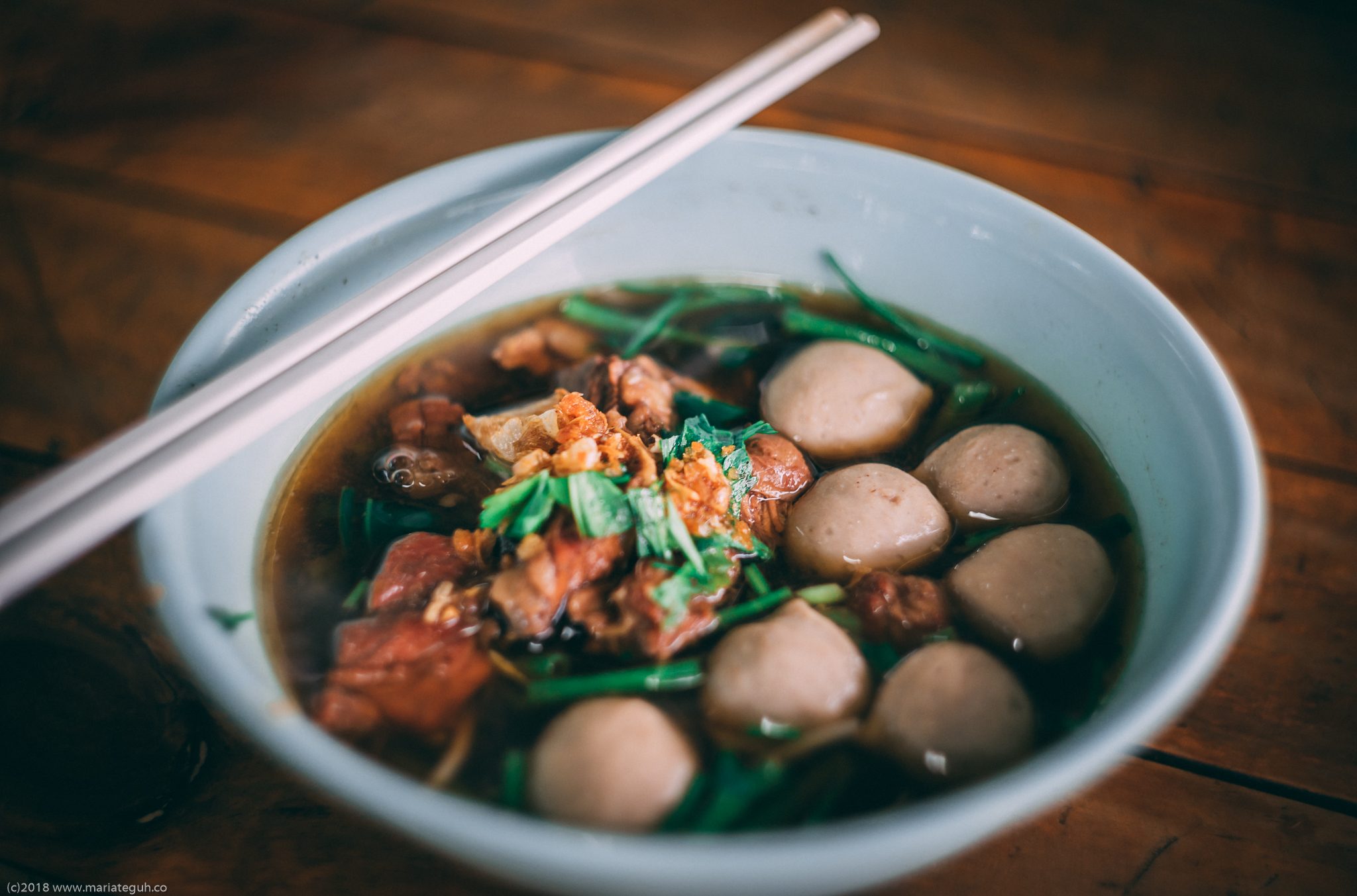 For noodles menu, if you want it served without soup, you can say Kuai-tiao haeng ก๋วยเตี๋ยวแห้ง / gŭai-dtĭao hâeng/. Or normally you can say type of noodle you want + hâeng + kind of meat you want –> Sen Mee hâeng moo, or Sen Mee noodle pork without soup . Seller will give you the noodles with meat, vegetables, or meatball per your order, without soup of course.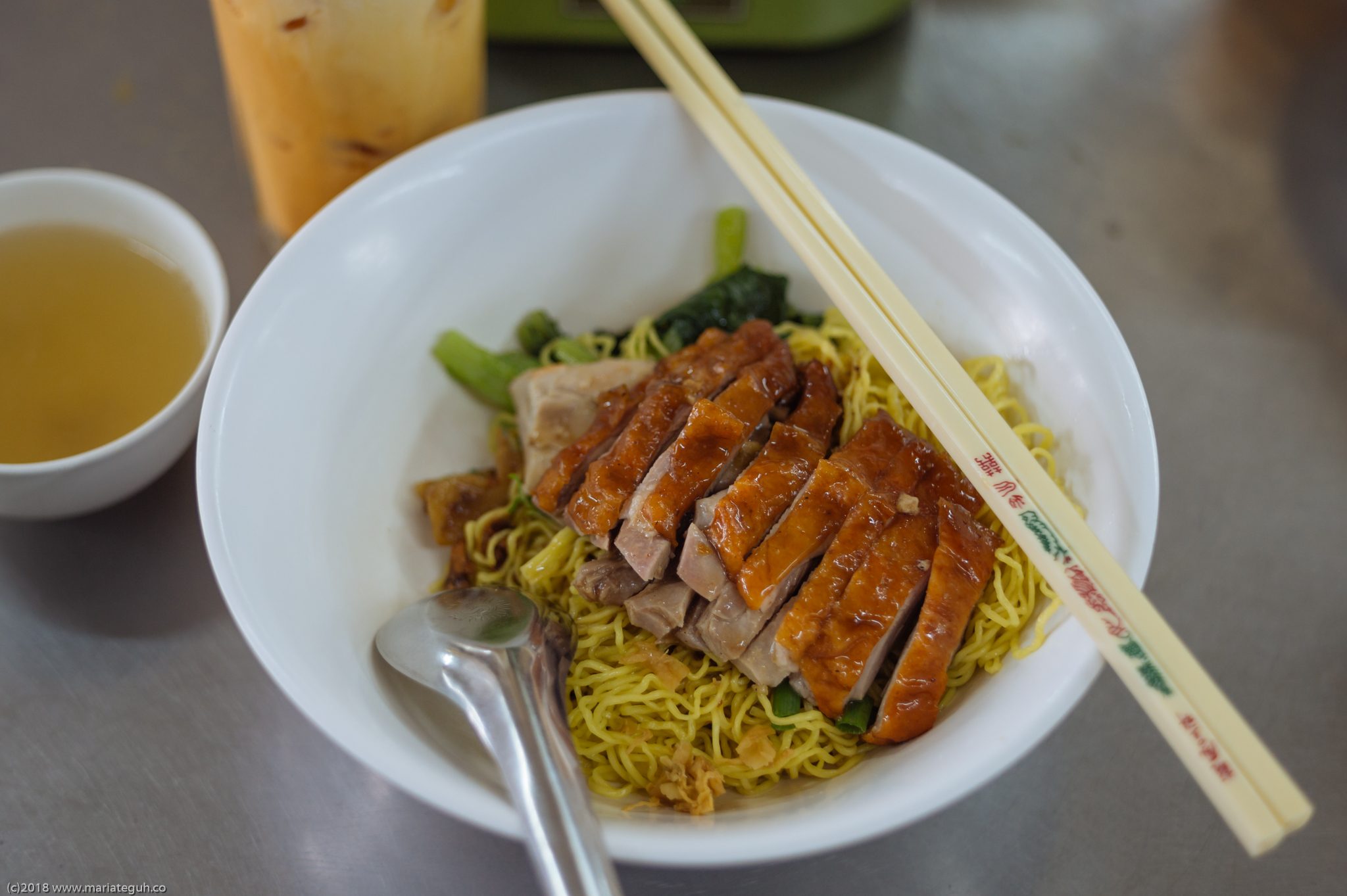 1 additional info, Thai people also use their instant noodle to be mixed with soup of this noodle dish. They call the noodle "Mama". So order will go like this, Mama + meat that you want –> Mama moo, or Mama with pork meat. They will mix the instant noodle with seasoning from the noodle and soup form the noodle dish.
Condiment will be served separately, as you can take it according to your liking. There'll be chili powder, sugar, rice vinegar with chilies, ground peanut, and fish sauce. Combine those to find the perfect taste for your noodle dish.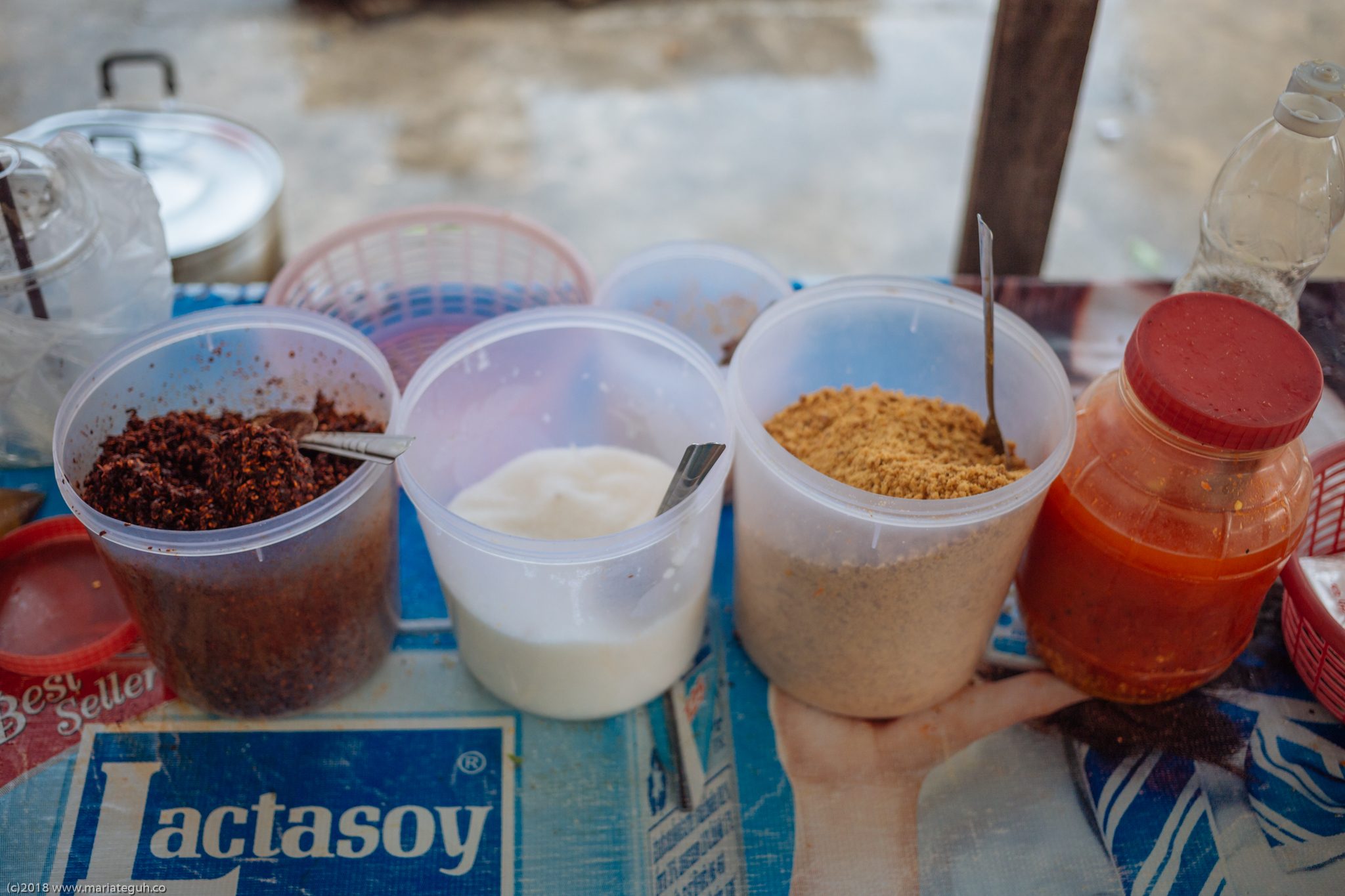 Our question, which noodle will be your favorite in Thailand?
Happy let's get lost!!