Skip to content
YOU SHOULD VISIT KHON KAEN
Believe it or not, but visiting Khon Kaen happens coz this is the city that comes out from our straw random lottery. It's long weekend and we have no idea where to go. So night before going, we try to decide where to go, and Khon Kaen it is!
Have no idea what to do in Khon Kaen, we directly go to Mochit bus terminal to order the bus. Distance between Bangkok and Khon Kaen is around 450km. Without traffic, bus trip would take around 6 hours. But we have 10 hours as there's a lot of traffic due to road construction. You can also take train, or plane as well, as Khon Kaen also has airport. Bus fare from Mochit terminal could be vary from the regular bus around 230 – 250 Baht, to VIP like Nakhonchai Air bus 350 – 400 ish Baht per trip. No need to book in advance, there's always bus going to Khon Kaen every hour.
If you take bus, all bus now will stop in bus terminal outside the central. It's around 8km from the city. Take song teaw or taxi from bus terminal. Taxi always using their meter from our experience, and it starts from 40 baht, while Bangkok is 35 Baht. Taxi fare to central will cost you around 100 Baht from Khon kaen bus terminal.
If you're backpacker like we are, then staying in the place that not too far from the city and has motorbike rental is a must. Must remember that the central is located around Pullman hotel and Charoen Tani hotel. So if you staying around that area, then less hassle you'll have exploring the city. We found 1 place that offering hotel, tour package, and motorbike/car rent there, called ThaiDreamTours. Owner is a Thai lady who can speaks English well. Their location also in the central, so if you decide to explore the city by walking, won't be hard for you to walk around from the hotel.
*************************
Now we're coming to the part of what makes Khon Kaen is worth your visit.
Silk, this is we don't know before. We know about fact that Khon Kaen is the best place for silk in Southeast Asia region from the hotel owner that we stay. So finding many shops selling silk in the city is common. However, if you want visit the village where the silk is produced, you need to go to Chonnabot. It's small city and take around an hour to go from Khon kaen riding motorbike. Inside the city you'll find many shops selling silk. Price could be vary, from the regular type like simple woman shirt  around 300 – 500 Baht, to the special one for 150.000 Baht!! Note from the hotel owner, buy at least the 1200 Baht version to get the real silk 🙂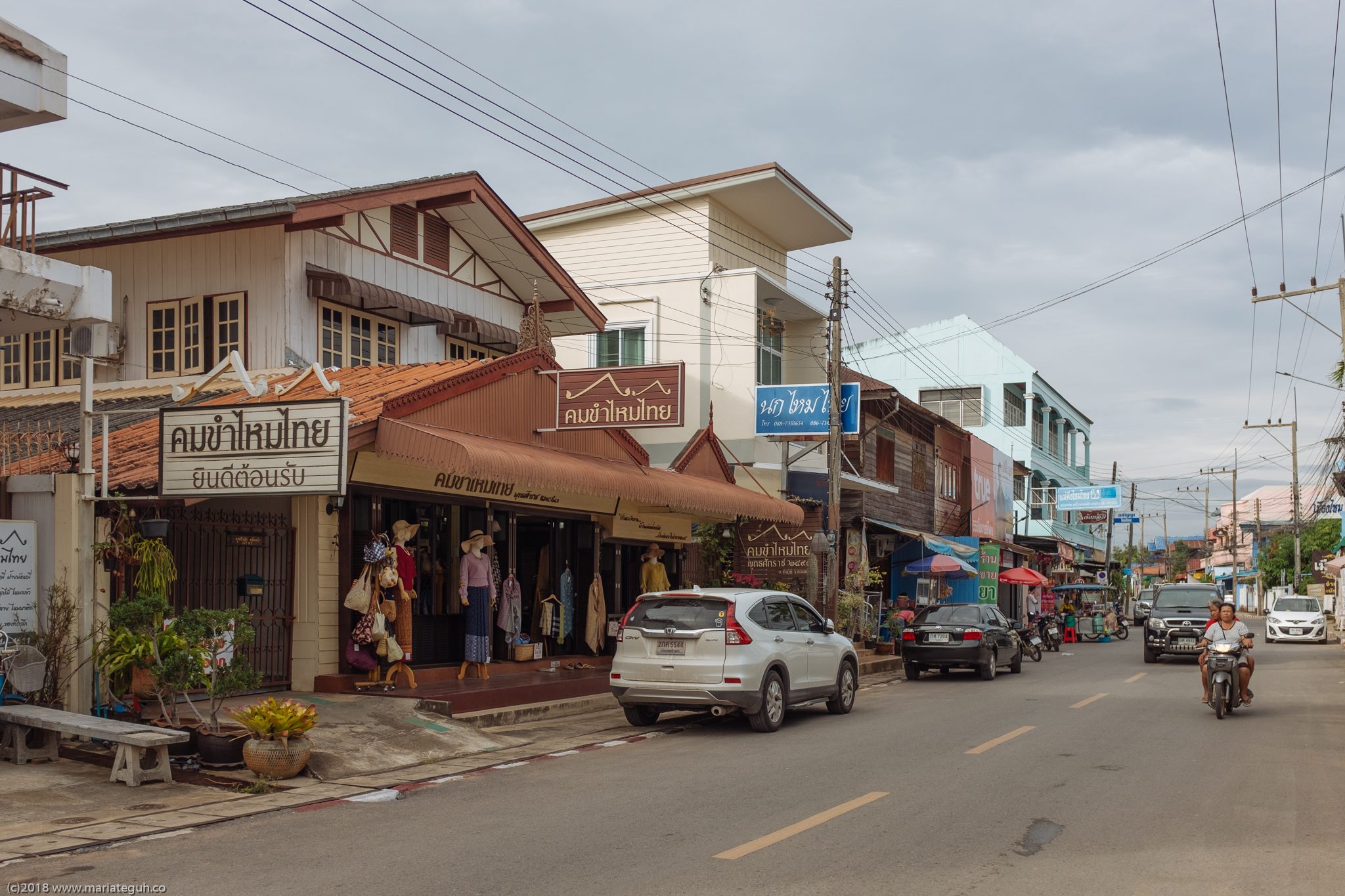 Done with he silk, don't go back to the city yet. Continue your journey to Prasat Pueai Noi for another 50km. It's the largest and still most complete Khmer historical sites in Khon Kaen and northern part of Thailand. No worries, it's free to enter, so not going here while in Khon Kaen, would be a big mistake.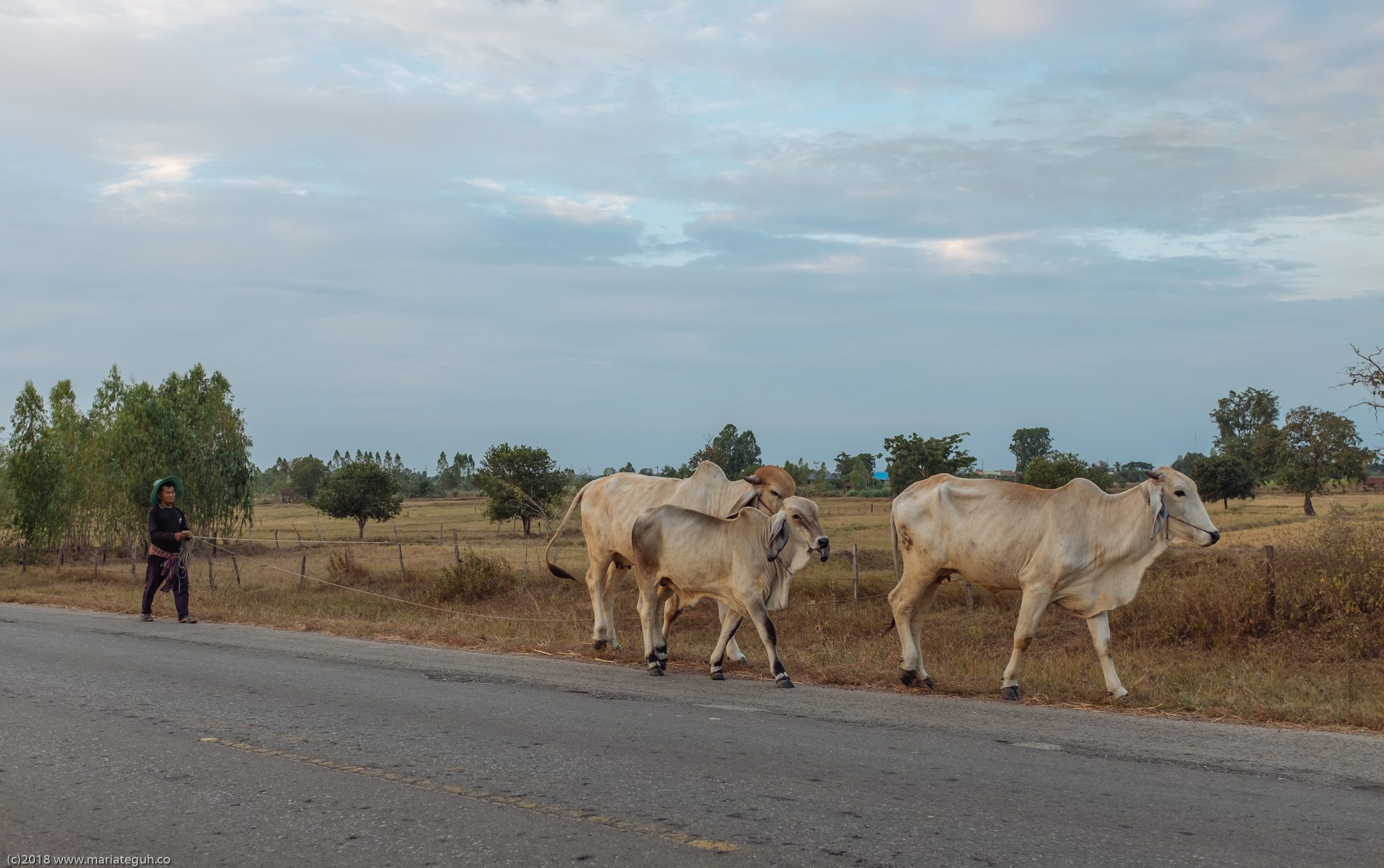 Since we start the trip in afternoon, coming back from Prasat Pueai Noi is almost evening. Don't forget to stop by at Ban Phai night market that located in near Ban Phai municipal district. Tons of good foods (cheap as well!!) and almost anything you need can be found here.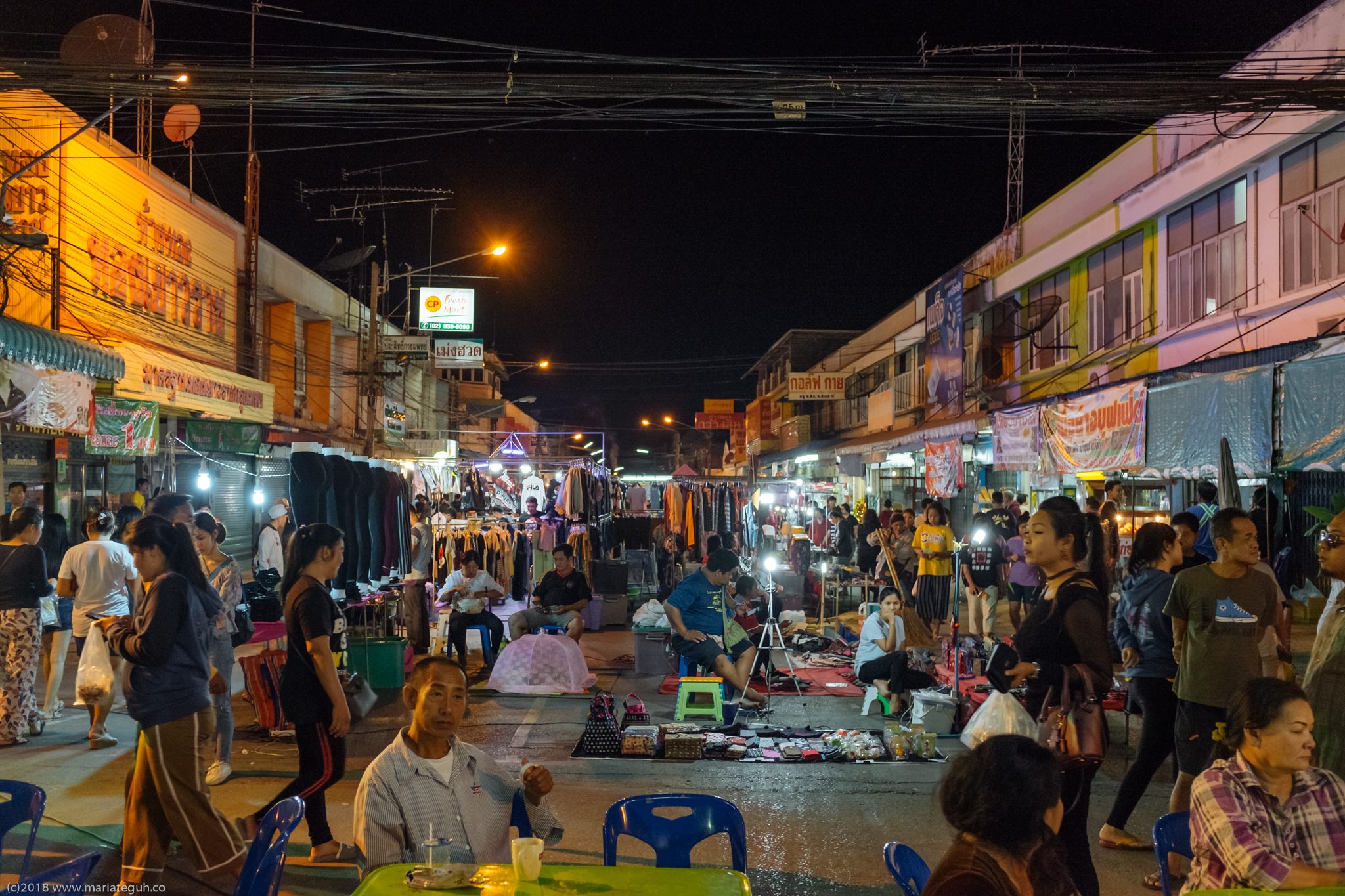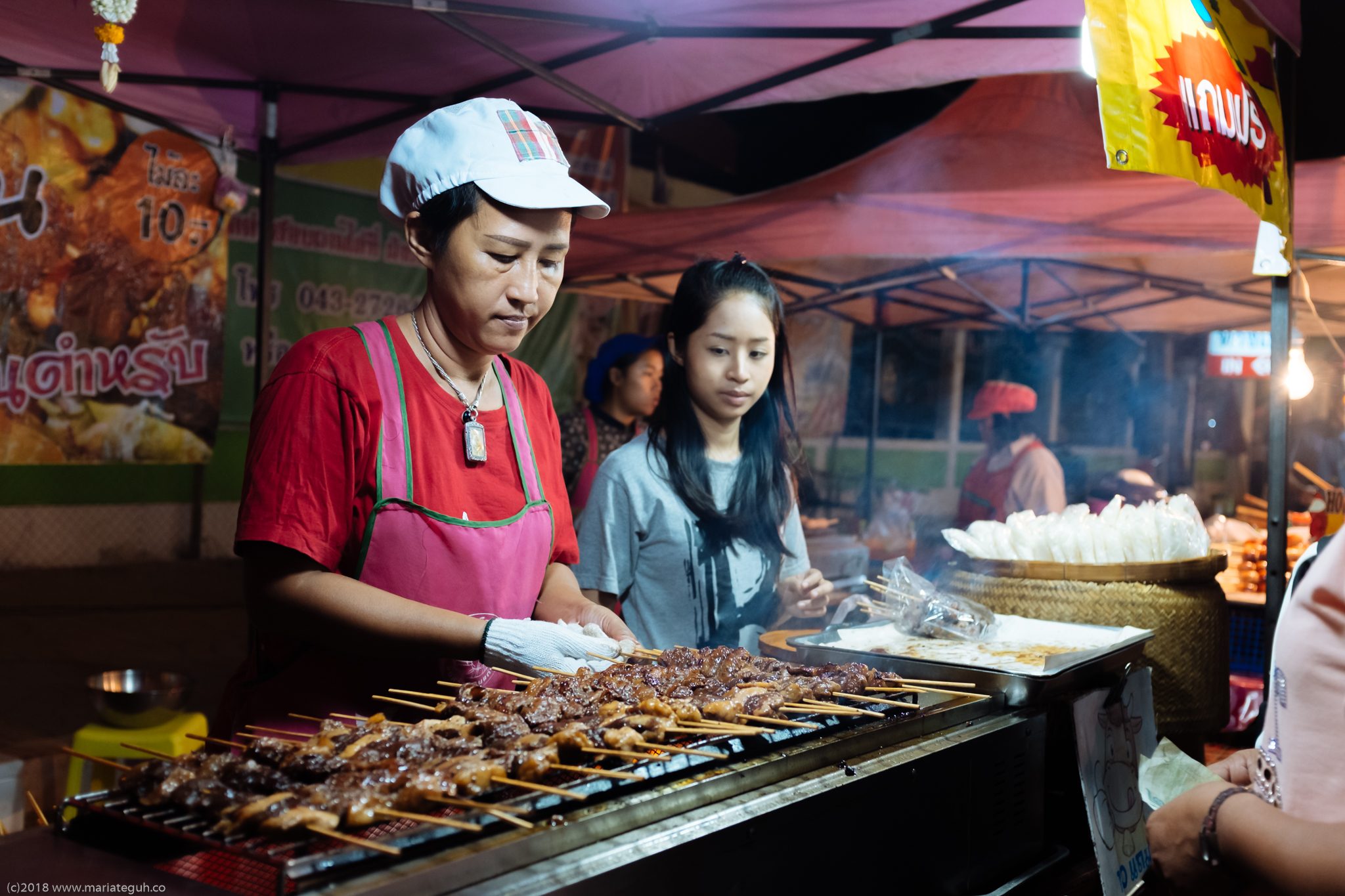 Back to the city, we will put Wat Thung Setthi in the first mention. Some say this temple is one of the most beautiful temple in Thailand. And we find it true. No entrance fee to see this temple, and they're right for saying this is really one beautiful temple.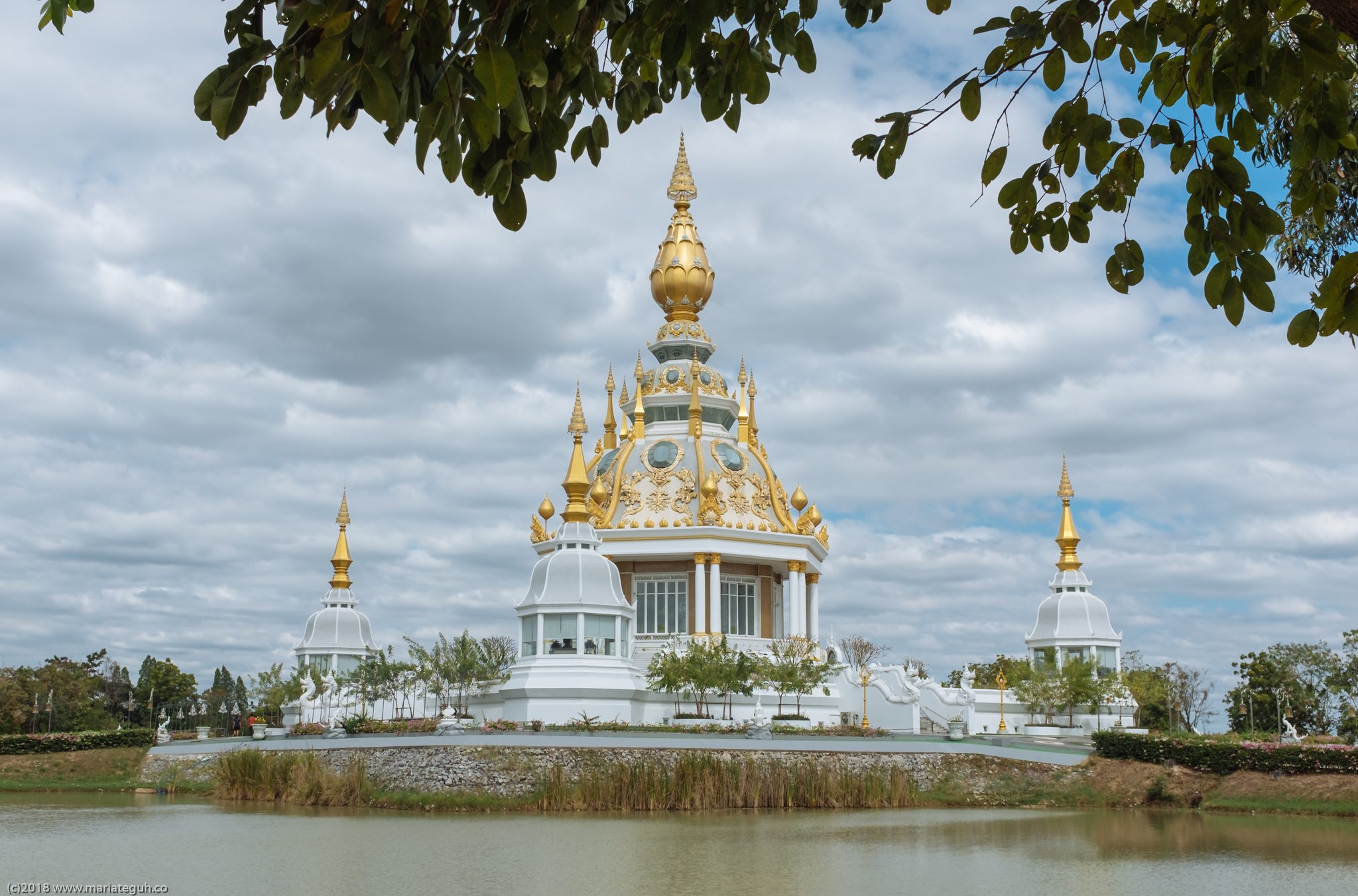 Phra Mahathat Kaen Nakhon , really this another definition of beautiful temple in Thailand! We lost our words to describe how this temple is so unique. Again no entrance fee to enjoy this temple. Just make sure you take off your shoes before going in, and dress properly.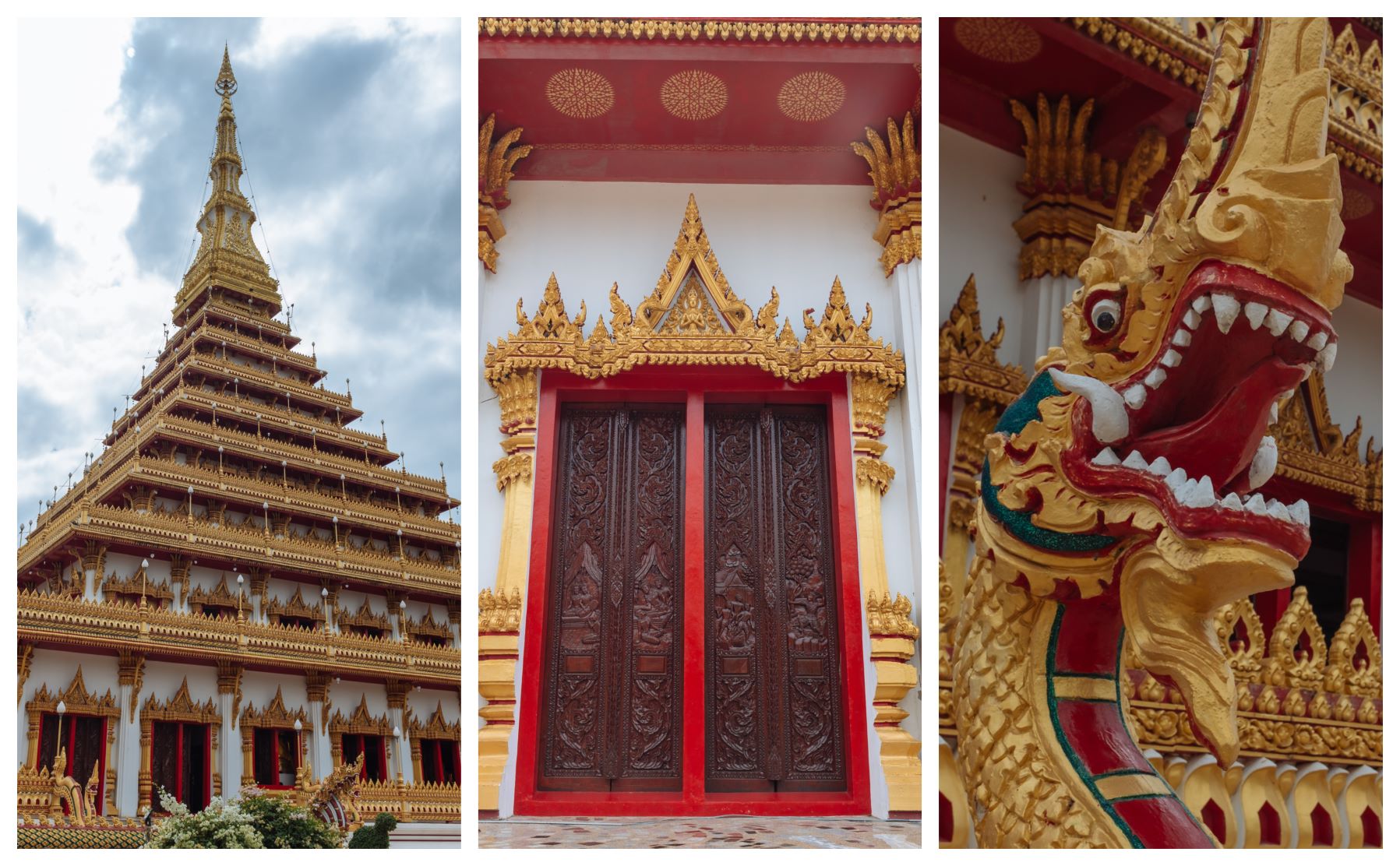 Since this temple is located near Kaen Nakhon lake, you could also strolling around the area just to chill in local coffee shop or walk in the public park enjoying the lake. Around also have many big temples, you can visit them one by one if you want to.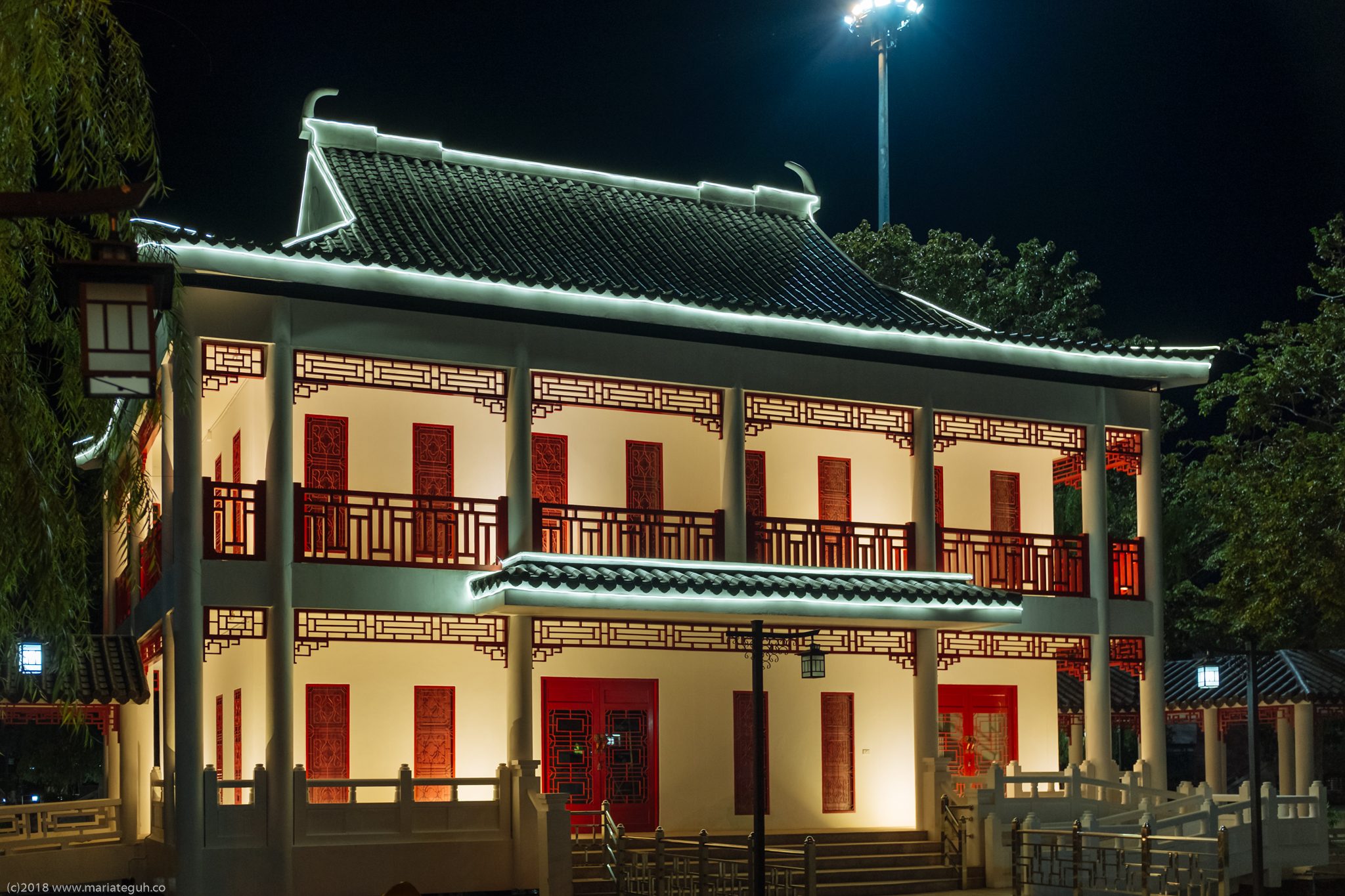 City pillar shrine in Khon Kaen also one place you can't miss at night. Well, you can visit it at day, but at night they have beautiful lighting around the shrine. Also, you can watch free movies here! They provide 3 large big screen outside, but the language would Thai 🙂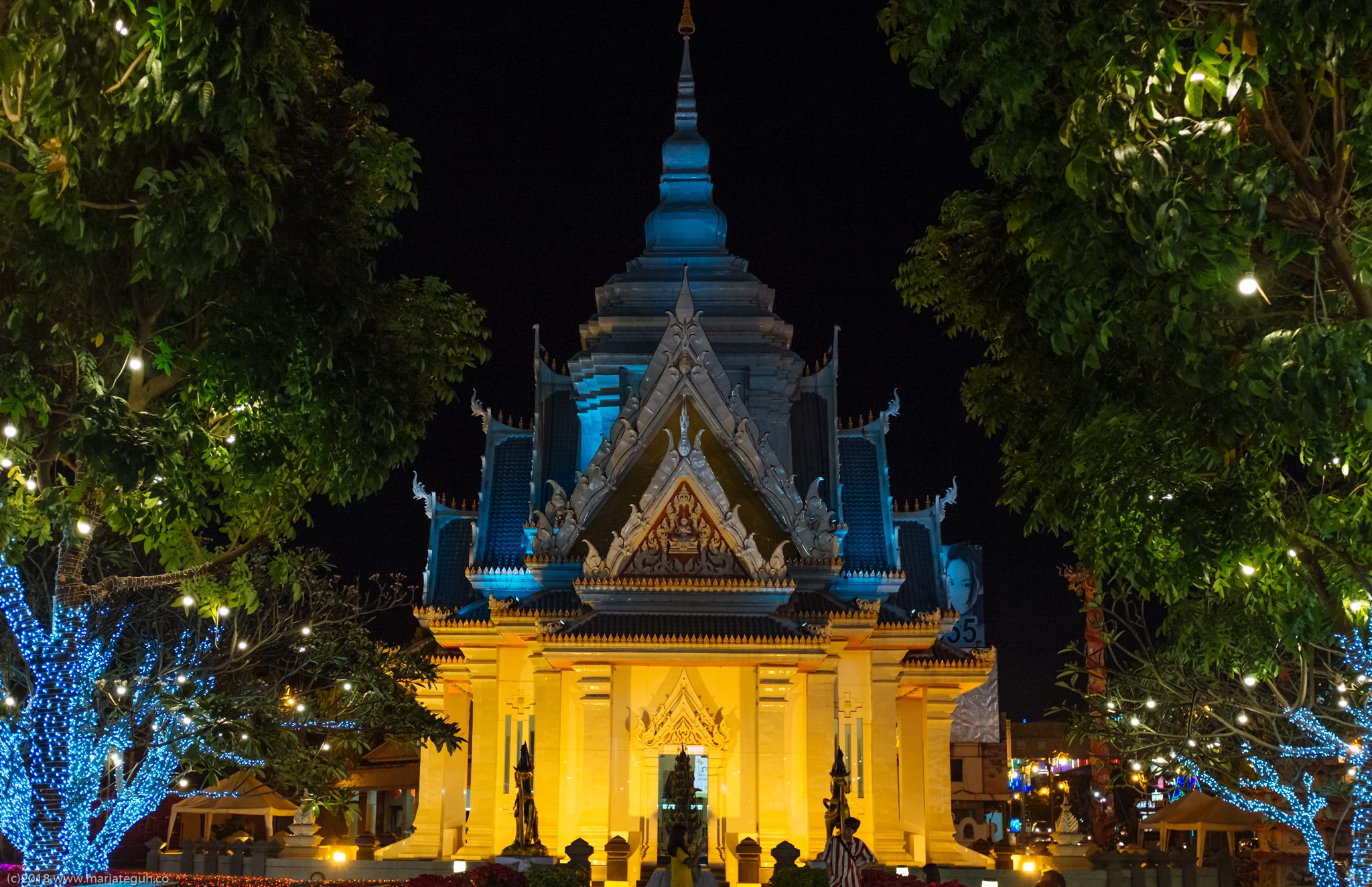 Local night market you can find near Kaen Nakhon lake, or you can visit the one near Pullman hotel. This market takes place in closed road at night, so you'll find the road they use for market is regular road in daylight. Click here for exact location of the market. It's quite huge market for food, fashion, and anything you want to buy!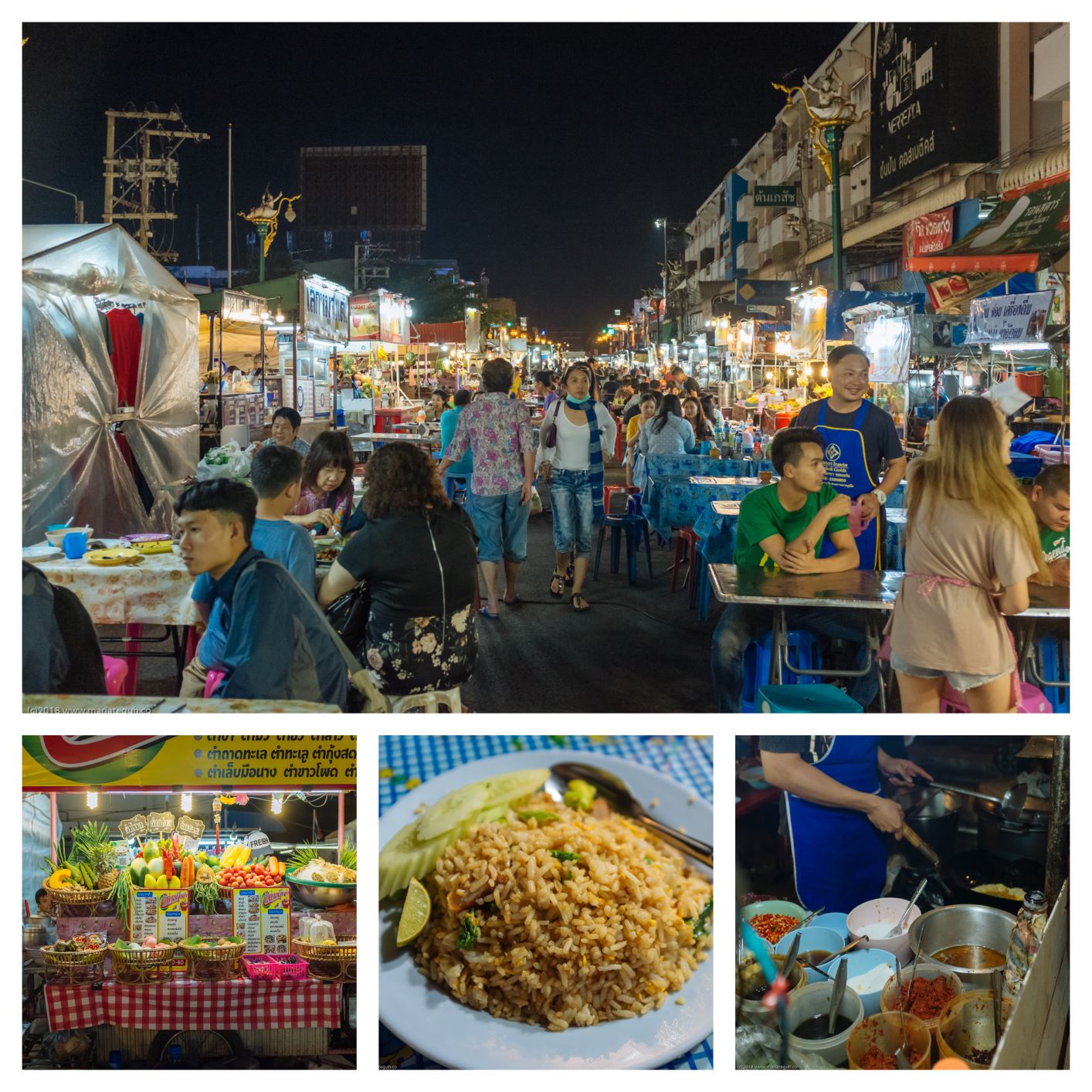 And here's the list for another attraction you can visit while in Khon Kaen. Click the name and you'll be directed to google maps.
Khon Kaen national museum, Ubolrat Dam, Phu Wiang national park, Phu Pha Man national park, Dino water park, Khon Kaen university.
To close the article, we're going to share one special place to eat. Not Thai food this time, coz basically you can find it everywhere in there. But this one is Vietnam food. Never like Vietnam food before, but this one is exceptional for us. Name is Pu-Pan, and remember to come before 10AM, or you come just to get reply "finish".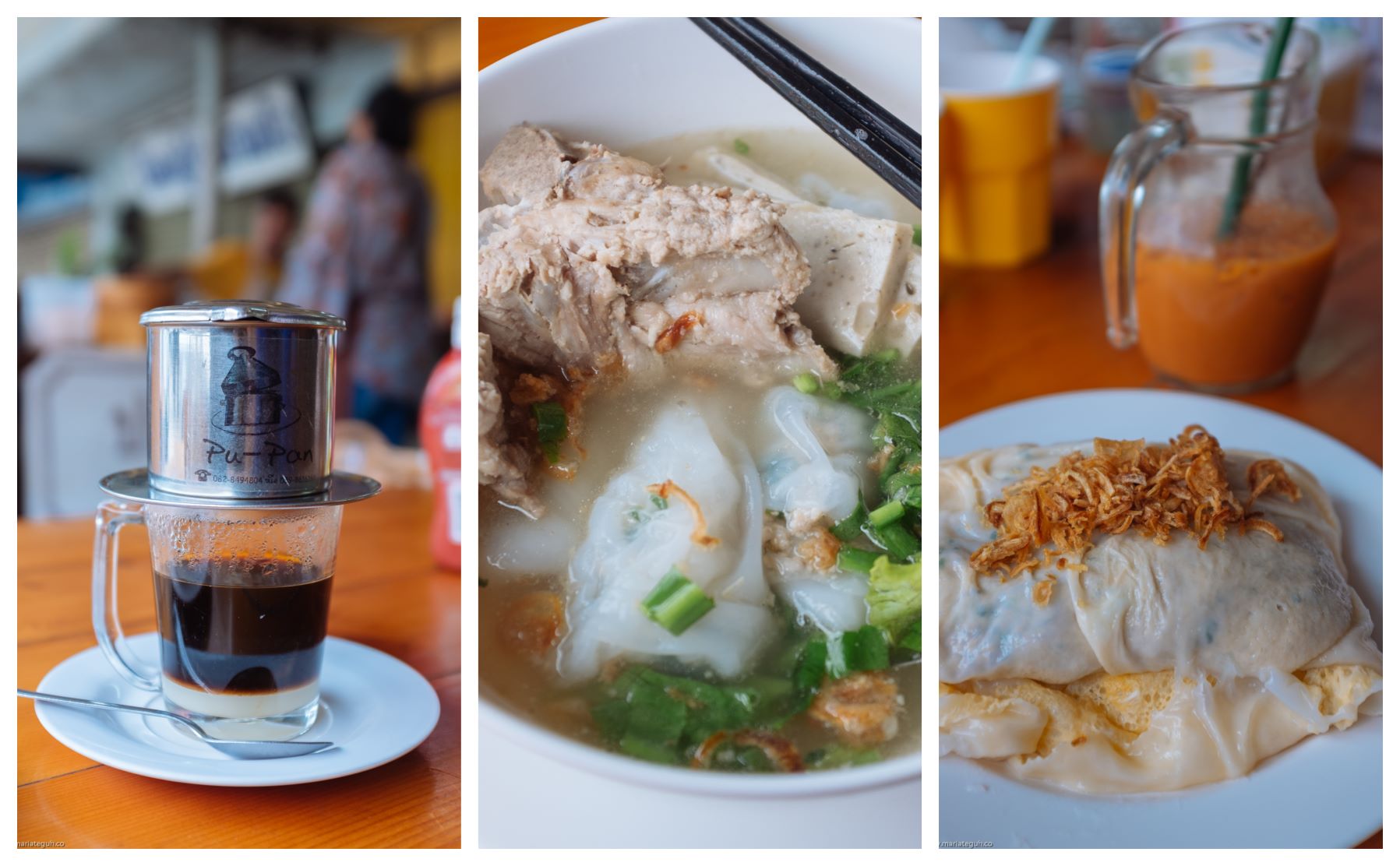 So that's what we can cover for 2 nights in Khon Kaen. If you have any question, or even suggestion, please feel free to let us know in the comment!
Happy let's get lost!!