Skip to content
"River Vibe", a good vibe in Chao Phraya river
Taking one of our friend out, who said never explore Bangkok, but lived here for a year! Then we said to him that he "chose" the wrong friends to hang out 😀
So finally we ended up at one restaurant + hotel near Hua Lamphong train station. It's called River View Bangkok or River Guest House Bangkok. Yes, this is a hotel that has restaurant as well that located on 8th and 9th floor.
 ⏪⏩⏫⏬
Its place that situated near the river, made this place well known among locals and foreign tourist. Easy access? Quite easy. Just 900 meters from Hua Lamphong train station. Take a walk is your better option, due to road going to the place is actually like small alley that only motorcycle can pass.
Take MRT to Hua Lamphong station is way better than taking your own car going here.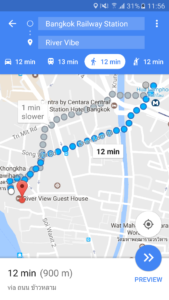 If this your first time, make sure you turn on your google maps to reach the place. As the roads could make you lost.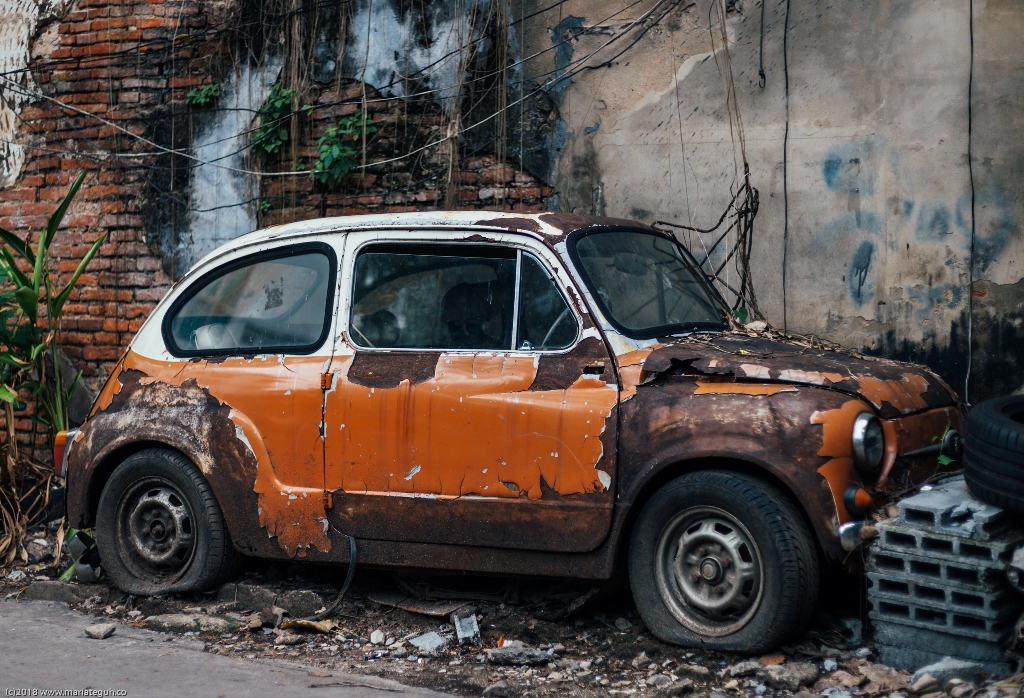 Food here is great! And won't make you have to diet for weeks after visiting 🙂
Thai and European foods are available start from around  100 Baht. Pick anything from steak, green curry, som tam, hamburger, or even french fries! Most of the foods we ordered here are tasty!
Drinks are also affordable in  this place. With or no alcohol, they have it ready for you.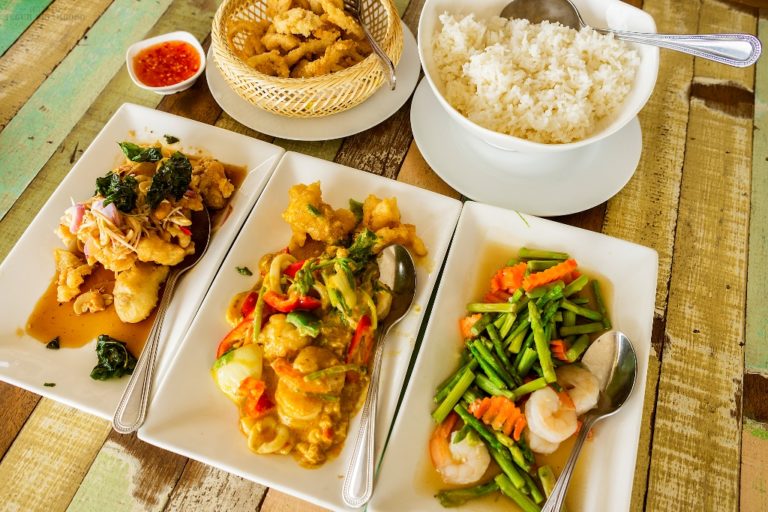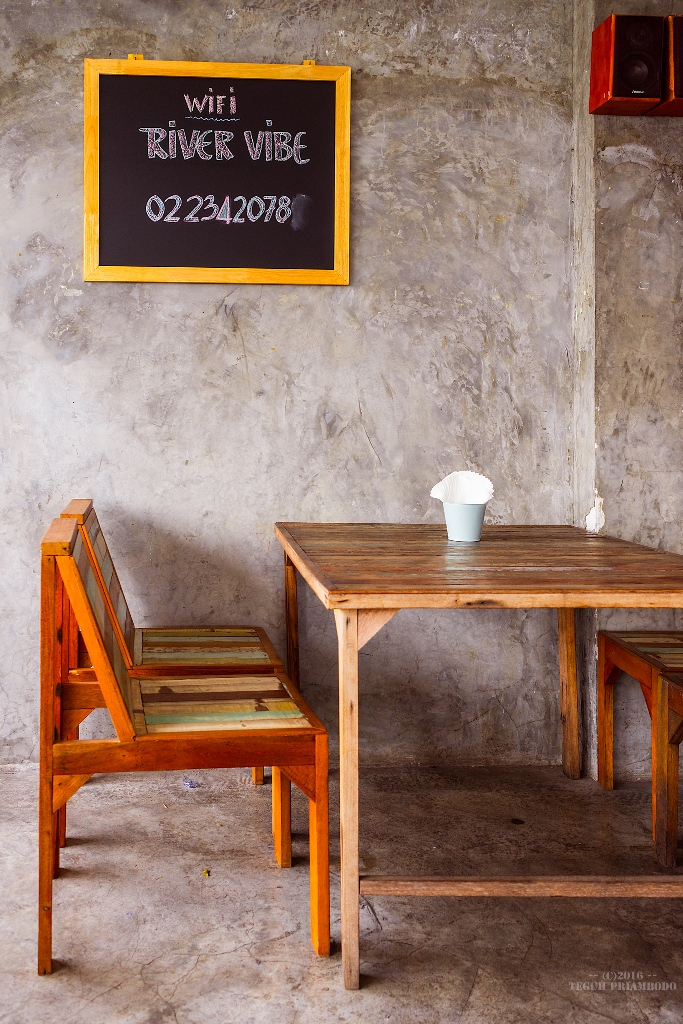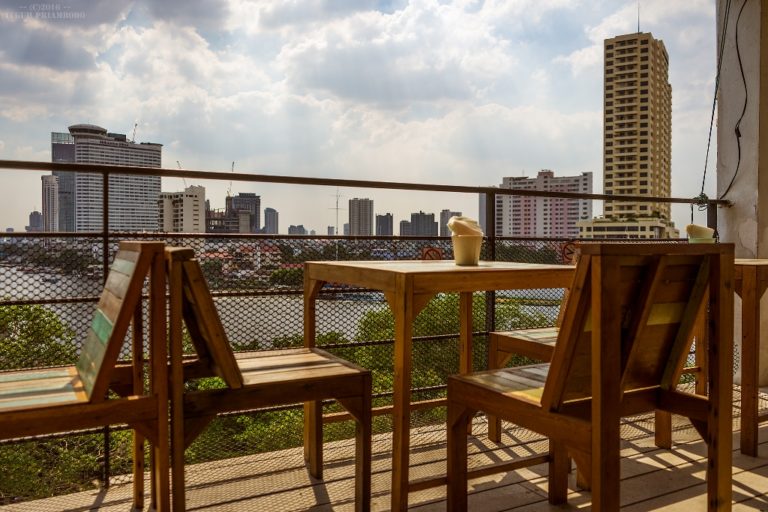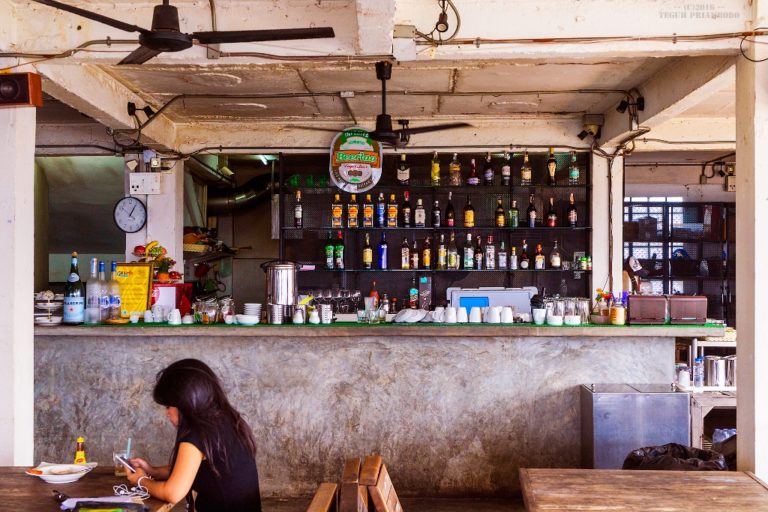 Great thing about this place is the view. Most people, especially photographers who based in Bangkok, will have this place checked on their spot list. If you're not planning to eat, you can actually go to the 9th floor to take shots around the place by buying a drink or two.
With Chao Pharaya river flowing, Bangkok skyline, and temples, make this place favorite for all. Come around afternoon, and stay to watch the sunset. Unforgettable Bangkok you will have.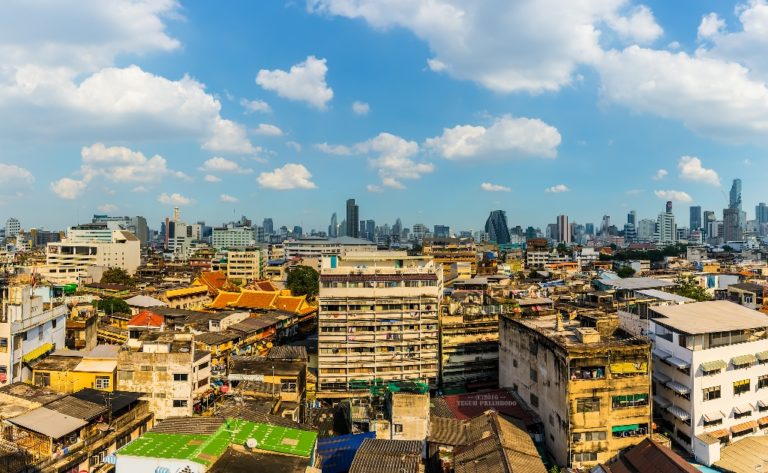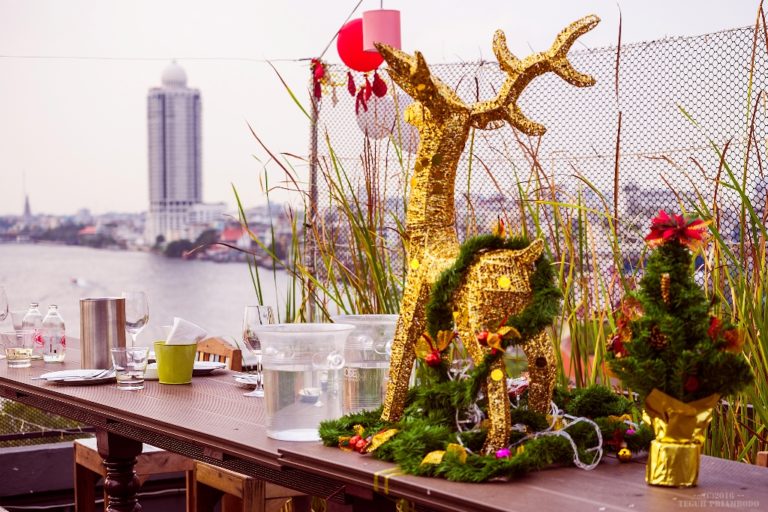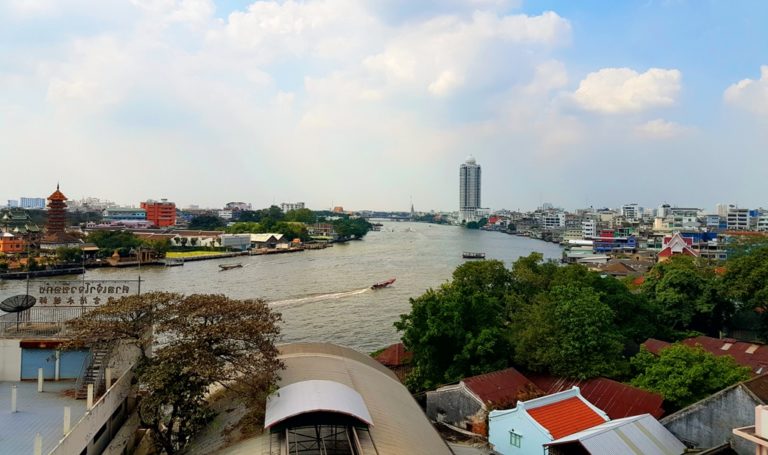 If you're in Bangkok now, or might have plan to go, then you can't have this place missed from your visiting list. Unlike other international restaurant in Bangkok that usually crowded with loud music, this place is more likely family restaurant.
Happy let's get lost! 🙂