Skip to content
"Vientiane", capital of Laos that feels less capital
Vientiane is another city in southeast Asia that suit you who love quiet, simple, traditional way of life. As the capital of Laos, this city is different from another capitals. It's quiet, small city, and almost no traffic!
Since we're based in Bangkok, to go to Vientiane, using bus, we must go to border in Nong Khai. Nong Khai still located in Thailand and next to Vientiane. Only the big Mekong river separate both cities.
**********
Using the bus will get you to Nong Khai bus station. If you go from Bangkok (Mochit Bus Station) at night, you'll arrive there in the morning around 6 – 7AM.
You can book the bus from –> https://12go.asia/en
To go directly to Vientiane, you can find there Thai – Laos international bus that will cost you 60 baht. This bus will take you directly to Vientiane bus station through the border. While in the border, the bus will be waiting for you to take care things in immigration.
Since we're ASEAN citizen, it's quicker for us coz there's no VISA needed to enter Laos. But if you are not from ASEAN country, better to check first the requirement to make sure.
You can also take Tuk-tuk from Nong Khai bus station to the border for 50/70 Baht per person. After finish in immigration, take another small bus to Vientiane border for 20 Baht. To continue to Vientiane bus station, really suggest you to take the green buss, that will cost you 6000 Kip (5000 Baht usually equal to 20 Baht)
Arrive in Vientiane bus station,  first thing we did was bought sim card. We found one for 20000 Kip, but don't expect the speed will be as fast as Thailand. As long as can access Google maps, then all is okay :).
Having no vehicles to go around the city, you must rent motorcycle or cycle. Go to street called "Rue Nokeokoummane". Taking tuk-tuk, they will charge you up to 50000 Kip!!! But if you activate your google maps, it's only 2km walk from the bus station.
Motorcycle (scooter) will cost you around 70000 Kip per day. Leave the passport is a must, or you need to pay lots of Kip as deposit.
Take the motor and go to hotel to put your bags and take shower! Remember that you'll drive in right side of the road, unlike Thailand as you will drive on the left side.
**********
Ready to go?  All we can say about Vientiane is similar city like most cities in Thailand, but like in the 80's or 90's.
This means that the tourist attraction or the food will be similar like Thailand. The temple, people, food are similar. We can use some Thai language here. For price or number, they can understand if we speak in Thai. But to be safe, just speak English 🙂
Temple like Wat Si Saket, Pha That Luang, Black Stupa are similar like we've seen in Thailand. There'll be entrance fee around 5000 Kip, but some are free.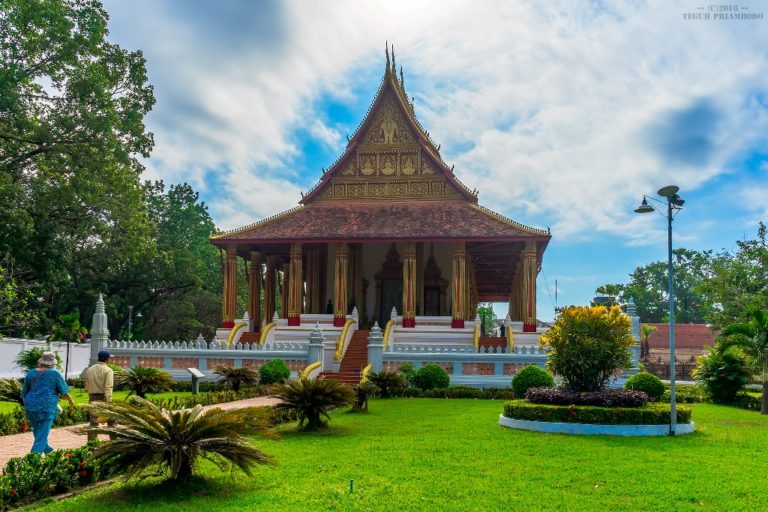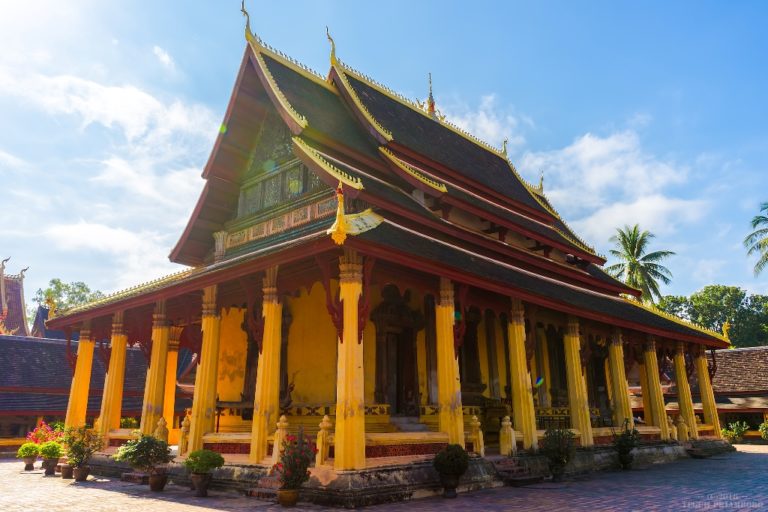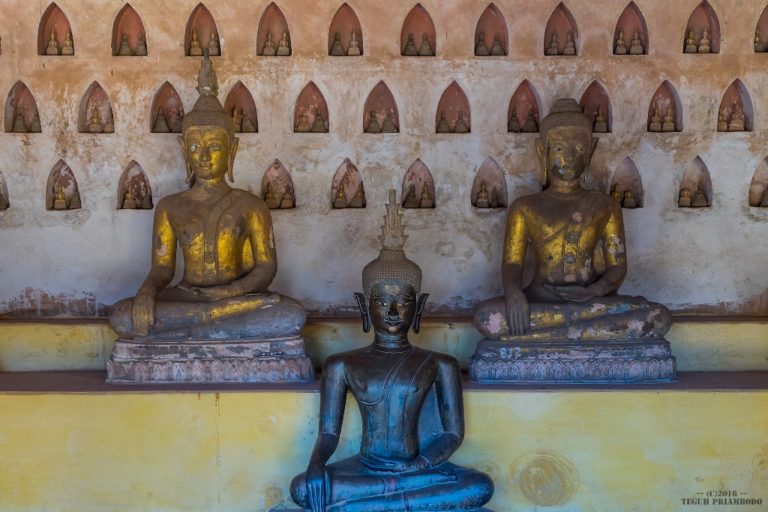 The most unforgettable is Patuxai, or Victory Gate. Located in the middle of the city, this attraction is easy to be found. Not only beautiful to see, but you actually can climb inside and see the Vientiane landscape from above it. parking fee is 3000 Kip and fee to climb inside Patuxai is 3000 Kip. Place will be closed around 5PM.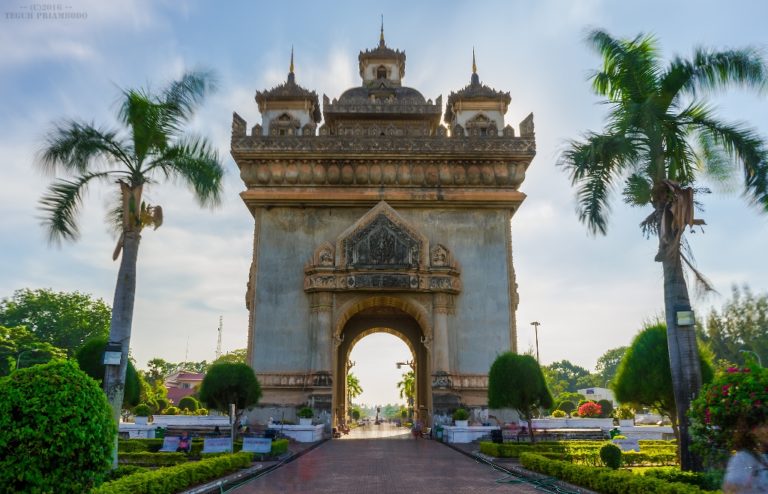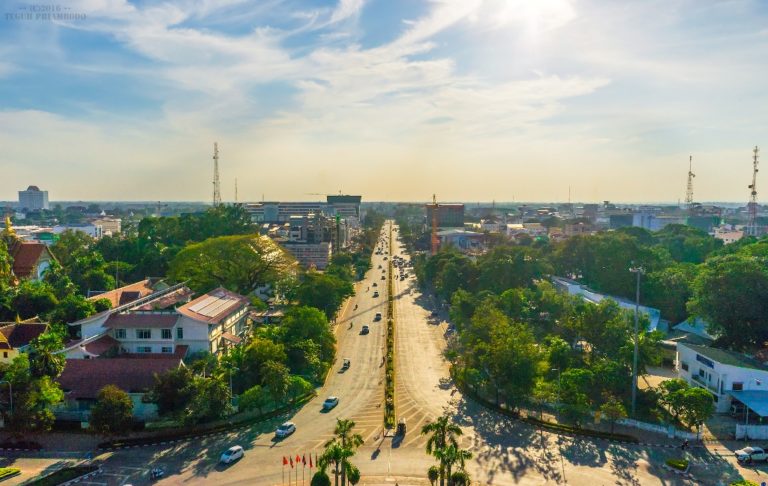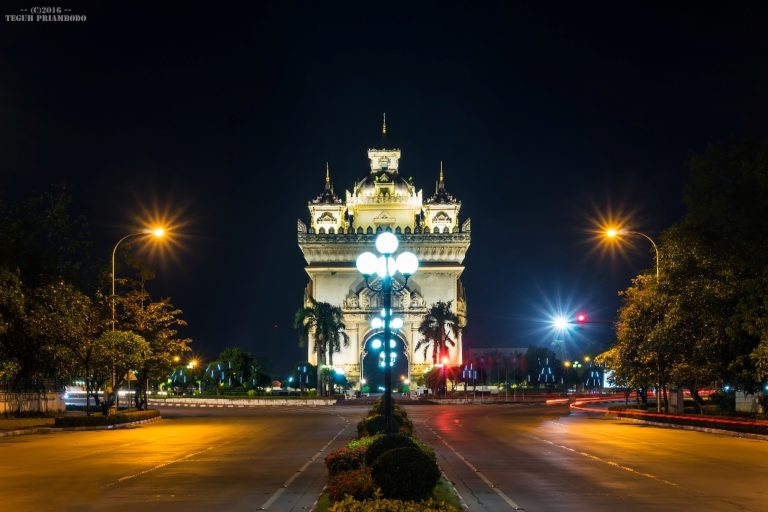 Next good thing about this town is, waiting the night near Mekong River. Along the river bank, there's a lot of restaurants, cafe, and night market. This is the main crowd located at night. Locals and foreigners united just to try will pass the night with good things to remember.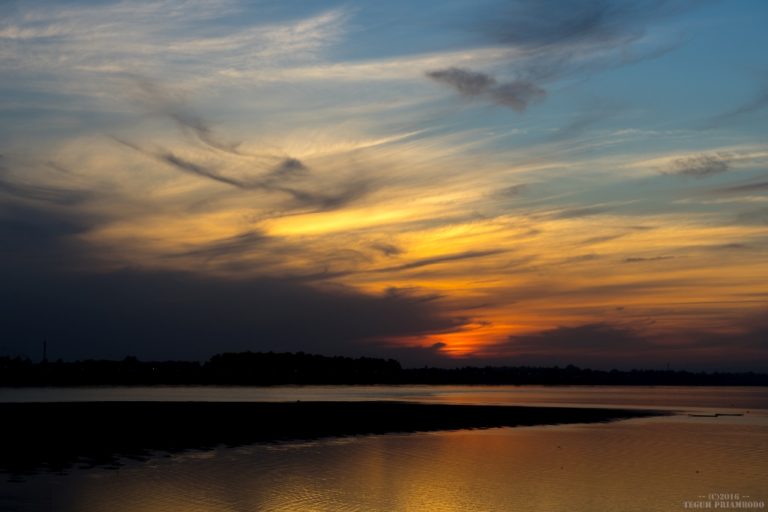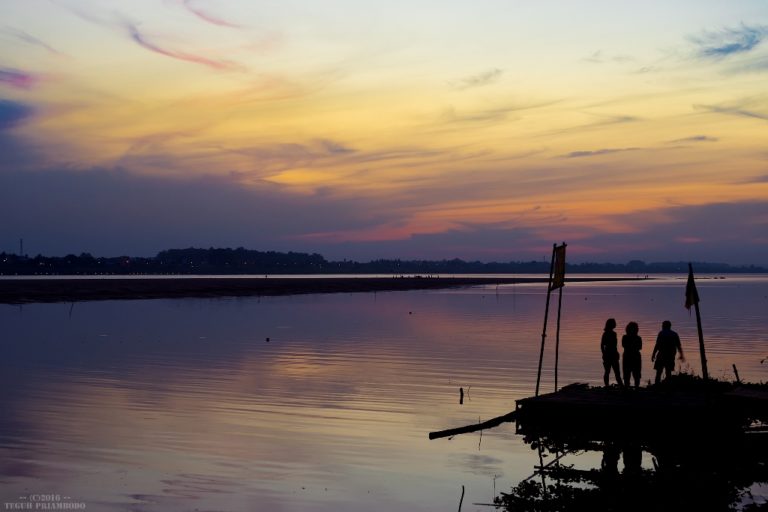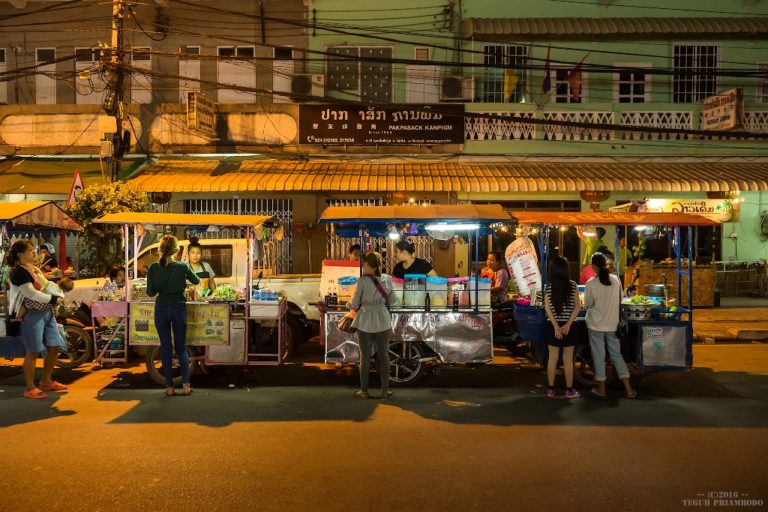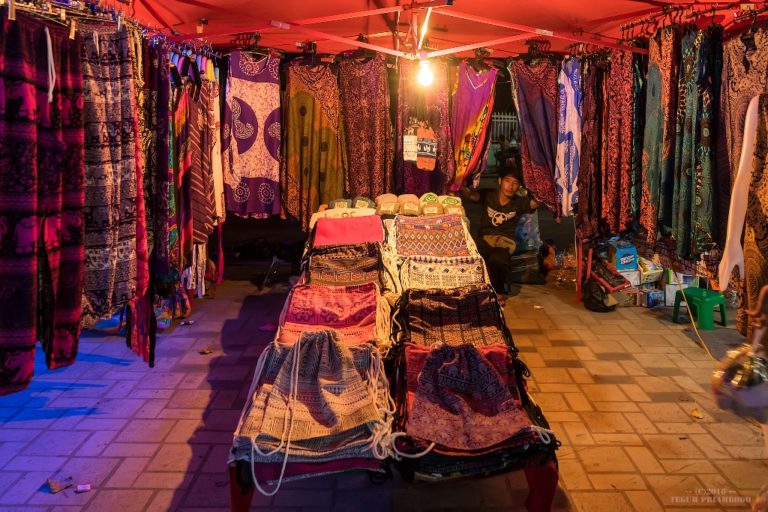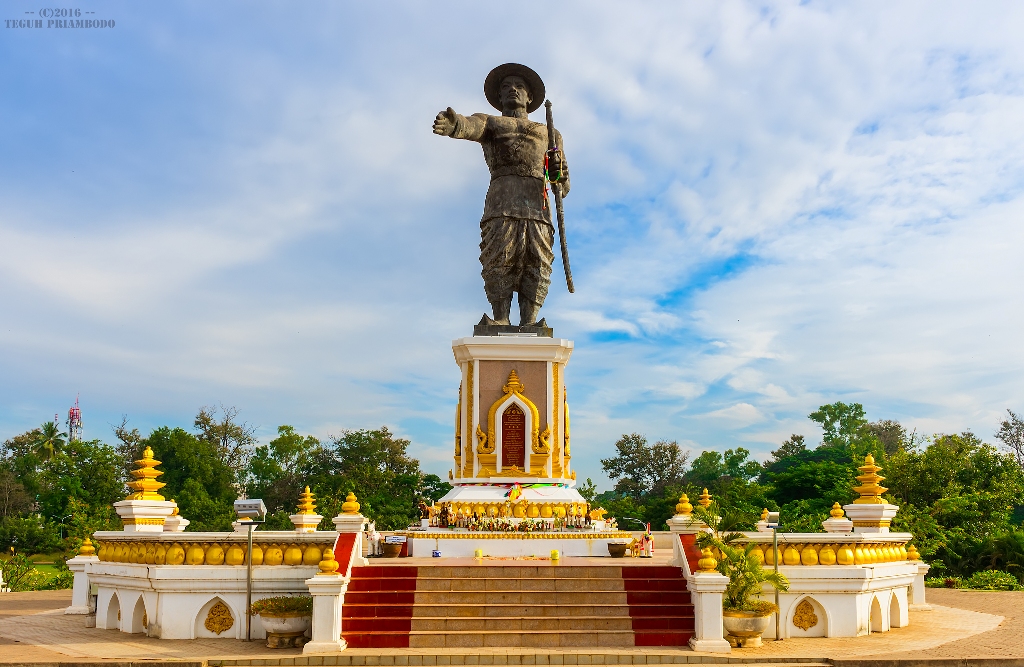 **********
There's also national park, it's around70km from the city, it's called Phou Khao Khouay National Park. What we read, this place will have good waterfall and beautiful scenery, so we tried to capture that.
Around 30km, you'll have one good road to drive. Until you see this bridge, you'll start to have 15 – 20km less convenient road to drive.  The worst part, we could not find information that we should drive into an "off road" track with along the mountains to reach the place! Yes, it's only road covered with soil, not asphalt for the rest 30km. And we drove a scooter!!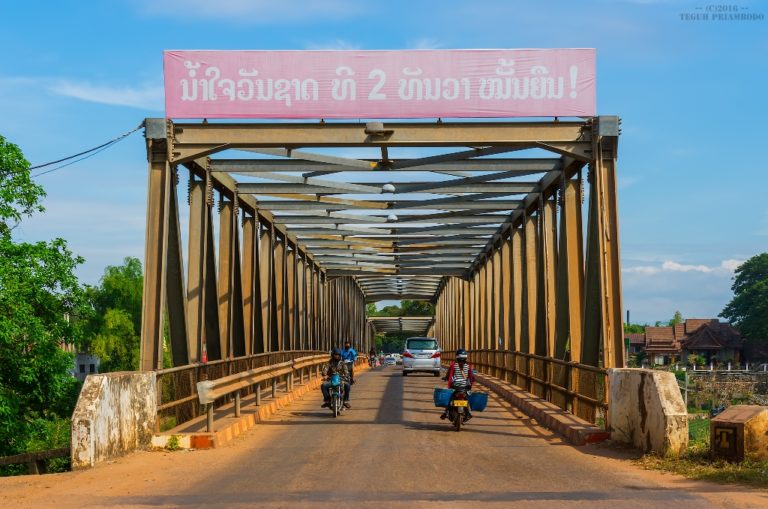 Finally we gave up. We did not want to take any risk our scooter got broke or worse in the middle of nowhere. Thus, we stop at Nam Mang Dam, took pictures and went home. And our prediction was right. we got flat tire as soon as came out from that "off road" track. Couldn't imagine if we got this disaster there.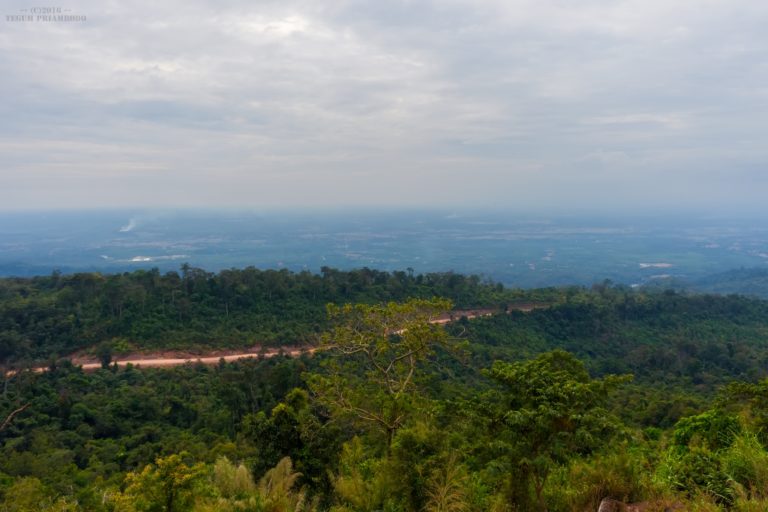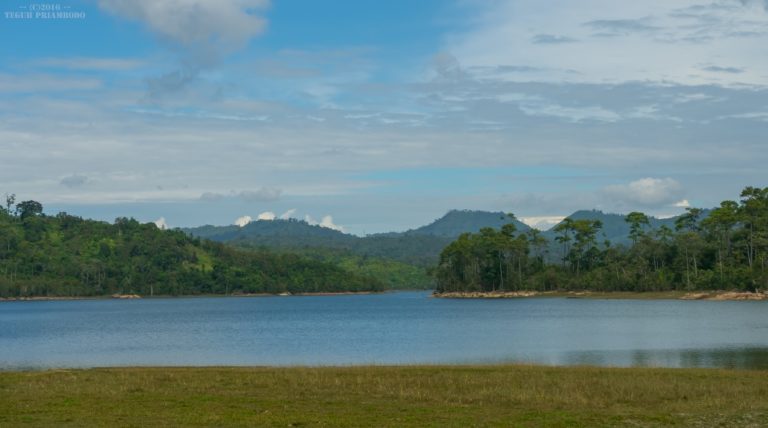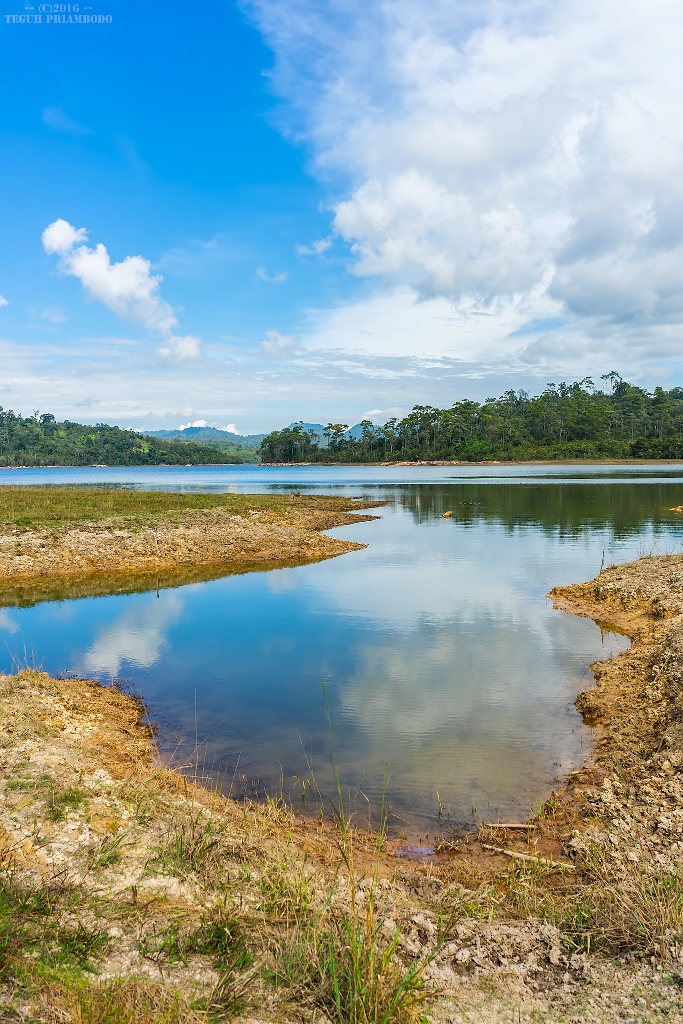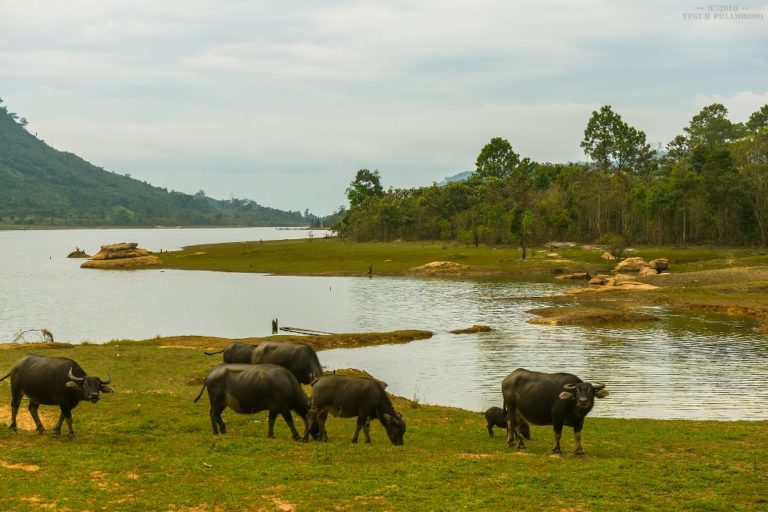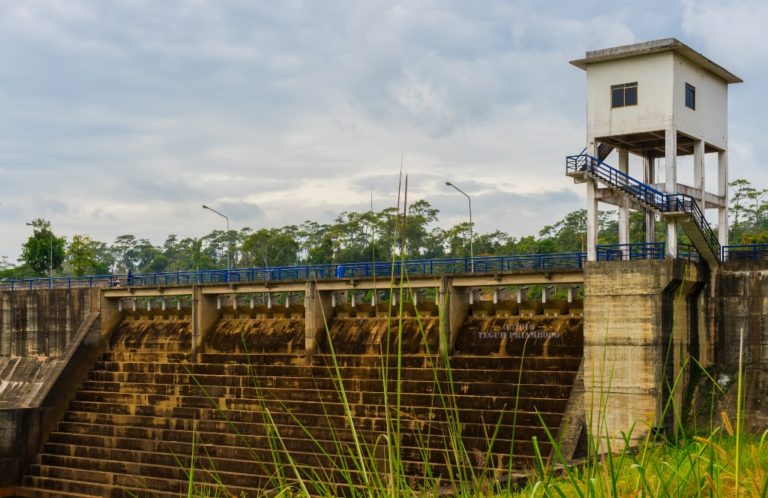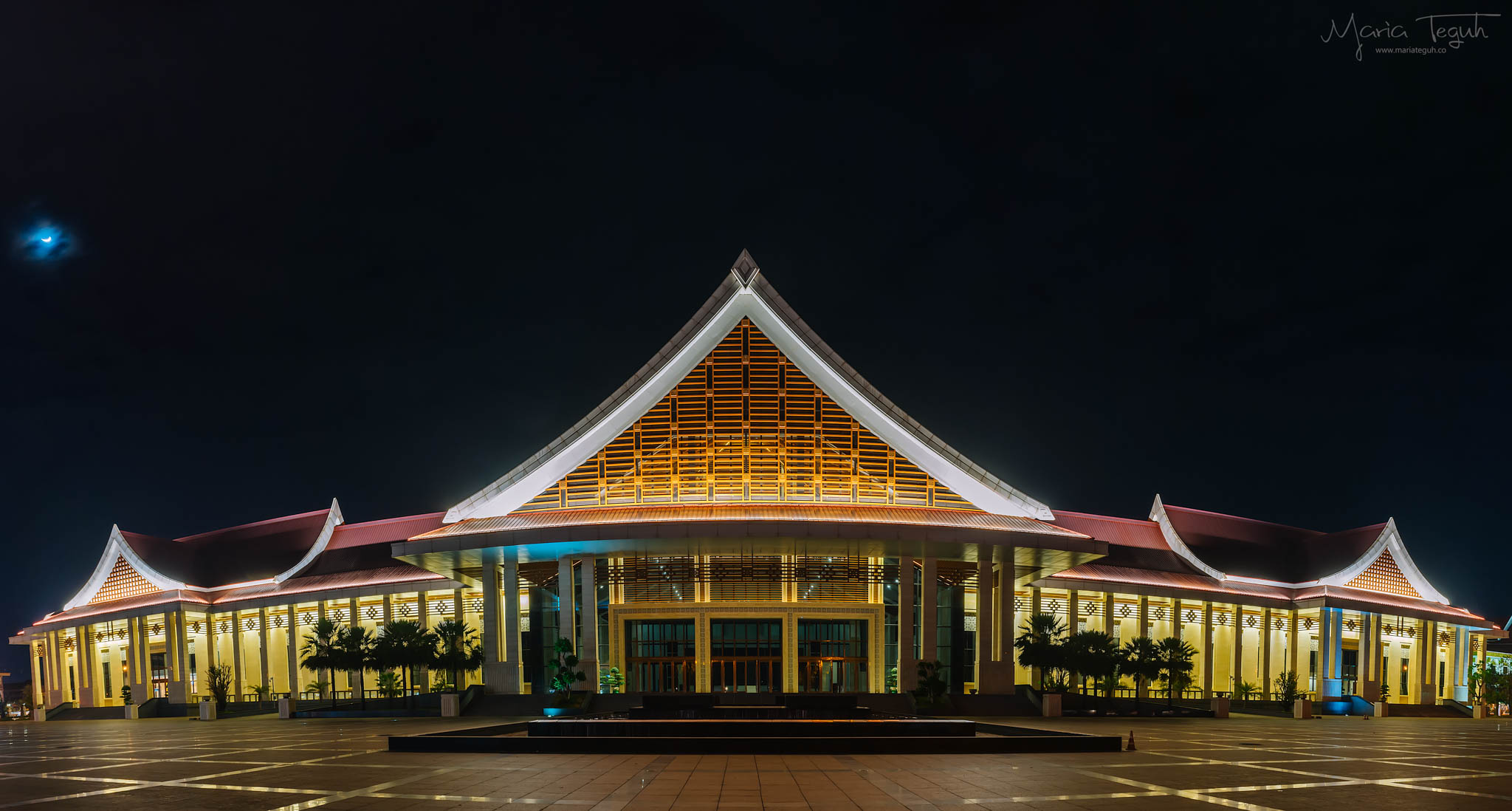 On the way back to Nong Khai, Thailand, we went to Buddha Park near the border in Vientiane. This trip is better to arrange on the way back to Thailand, coz its route is the same as going to the border. It's located 6km from the Vientiane border.
Again, avoid tuk-tuk to go here from Vientiane. They'll charge you 200000 Kip!! Go to bus station and ask them the green bus to go to Buddha park, fee only 6000 Kip. To go back to border, just stop the green bus from in front of Buddha park, and you'll pay the same 6000 Kip.
Entrance fee to enter Buddha Park is 5000 Kip. What we saw, collection of statues inside the park. Beside that, you can also view the Mekong river from this place, and also there's like a small restaurant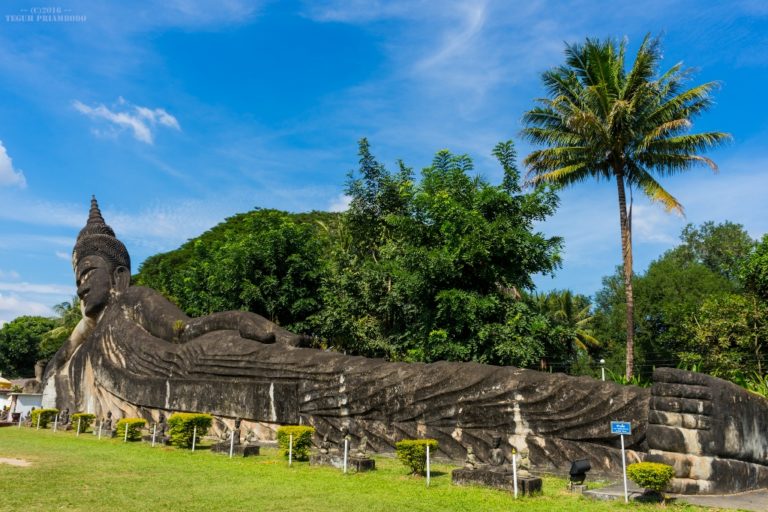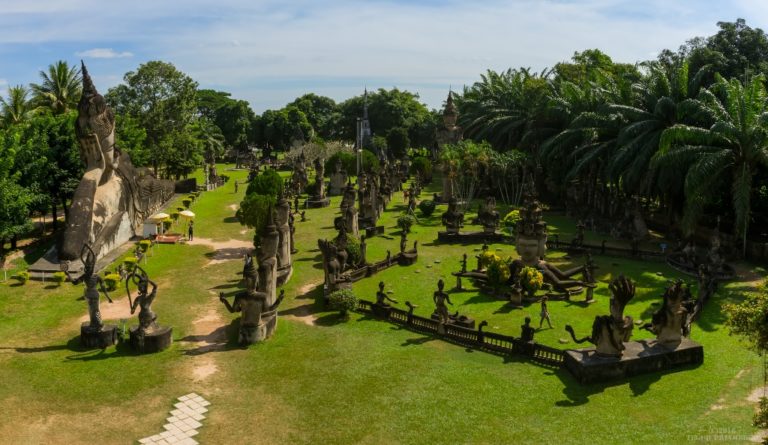 Additional info! Special food you must try in Vientiane! It's called Baguette. Start from 10000 Kip and you can find it in almost every touristic place!!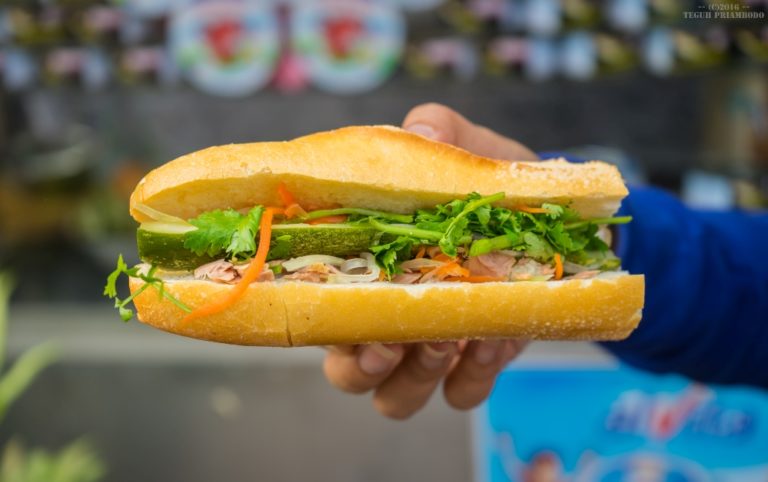 What do you think? From our thought, for all the unexpected things we had there, still be grateful to have the chance to know people from another country. And if you wanna try another experience in Southeast Asia traveling, then of course you can't miss Vientiane!!
Happy let's get lost!!