Skip to content
That place called "Bobae"
Before going to this place, we were like "we need to rest to capture Bangkok from above, and get more things from traveling outside Bangkok". Until one of our best friend,  Dima,   told that Bangkok is big enough to supply you with great stories and memories. And we accepted his invitation to explore Bangkok more 🙂
So, our destination was going to place that called "Bobae". This place was actually like old market that selling garment for wholesale. Beside the market, it has also big tower building "BOBAE TOWER".  This tower was our main target to spend this afternoon.
✪✪✪✪✪
???? We took the boat from Pratunam pier to reach the place. Will cost you not more than 10 Baht, and say  that you'll go to "Talad Bobae" when purchasing the ticket.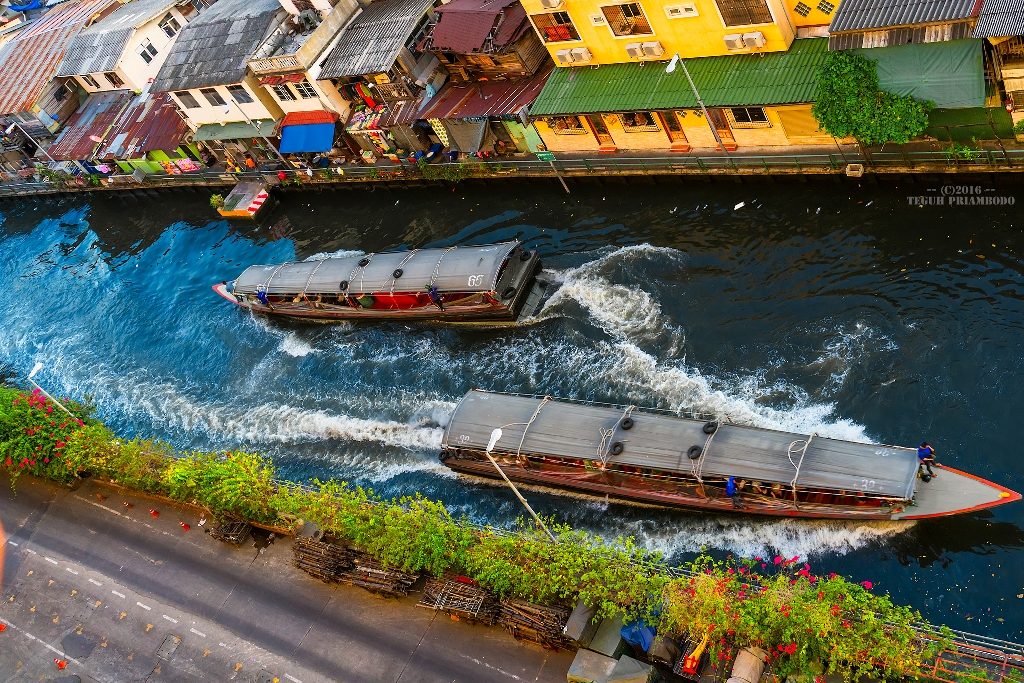 Arrived,  then go out from the pier and you'll see some traditional small shops around. Walk out until you see the tall "BOBAE TOWER", then turn left and walk. There'll be entrance and exit for car parking on your right side. Find the elevator near the gate of that car parking, and go to 7th or 9th floor.
These 2 floors can be your spot in capturing beauty around Bobae area and Saen Saep canal.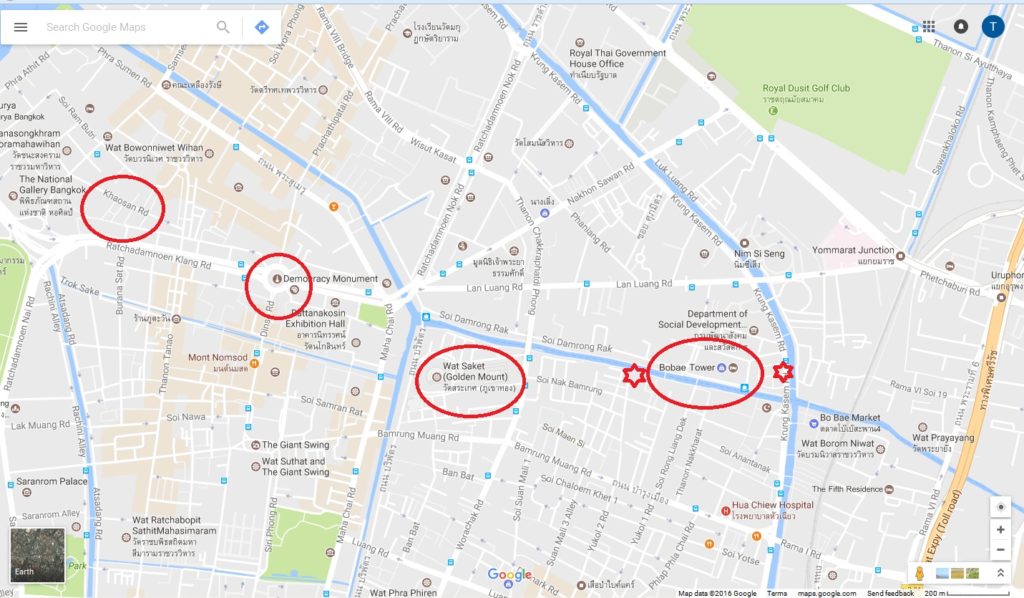 This floor is car parking area. There'll be security passing by the floor, but if you just take the shot, set the tripod, then they'll do nothing. And make sure you smile when they look at you 🙂
✪✪✪✪✪
Most of people love this spot because of Wat Saket "Golden Mount". Yes, if you have long focal length lens, like 200mm, 300, or more, you can actually capture it in close up. Check out this landscape with Wat Saket shot from our friend Dima.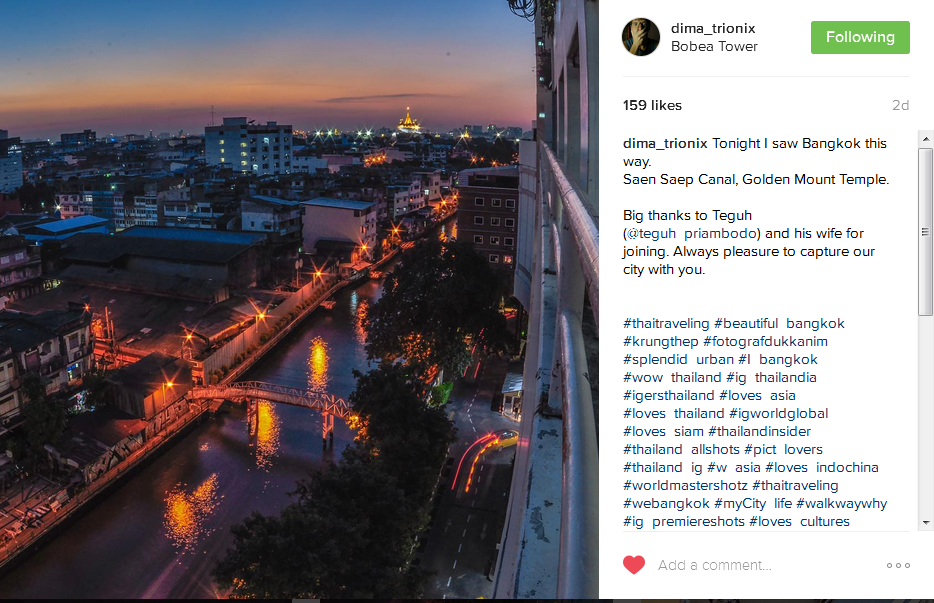 Unfortunately, we only had our kit lens with us, so taking Wat Saket from this spot would be not that be the best option.
That doesn't mean our adventure is useless. Turned out the view around is very Bangkok. Combination of the canal that we pass using the boat, homes around the area, and Bangkok skyline, makes this spot is too beautiful for you to miss.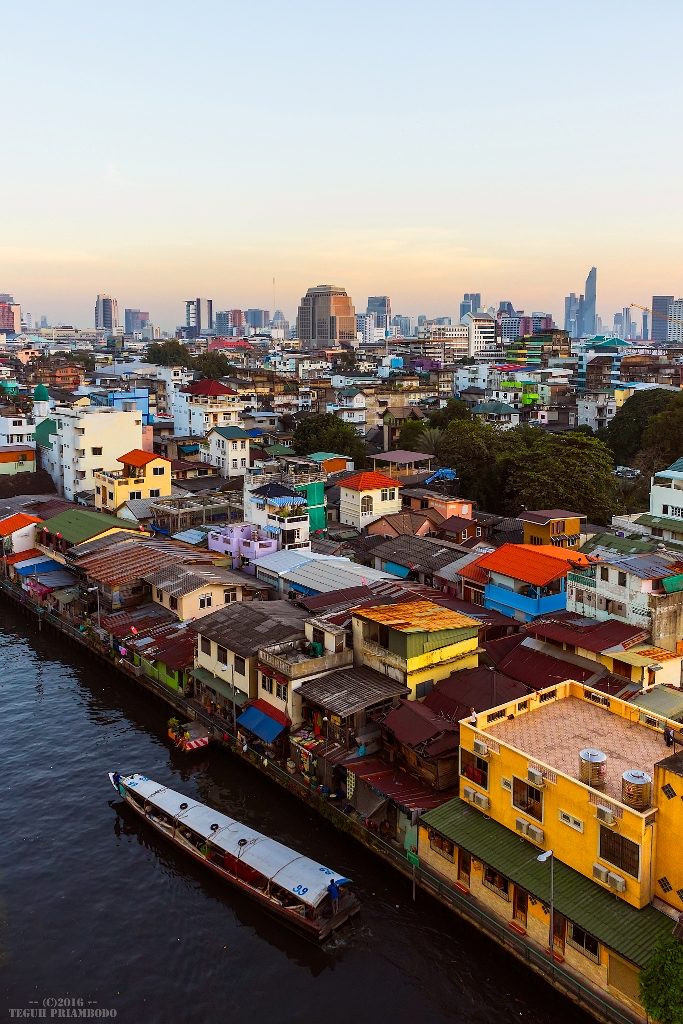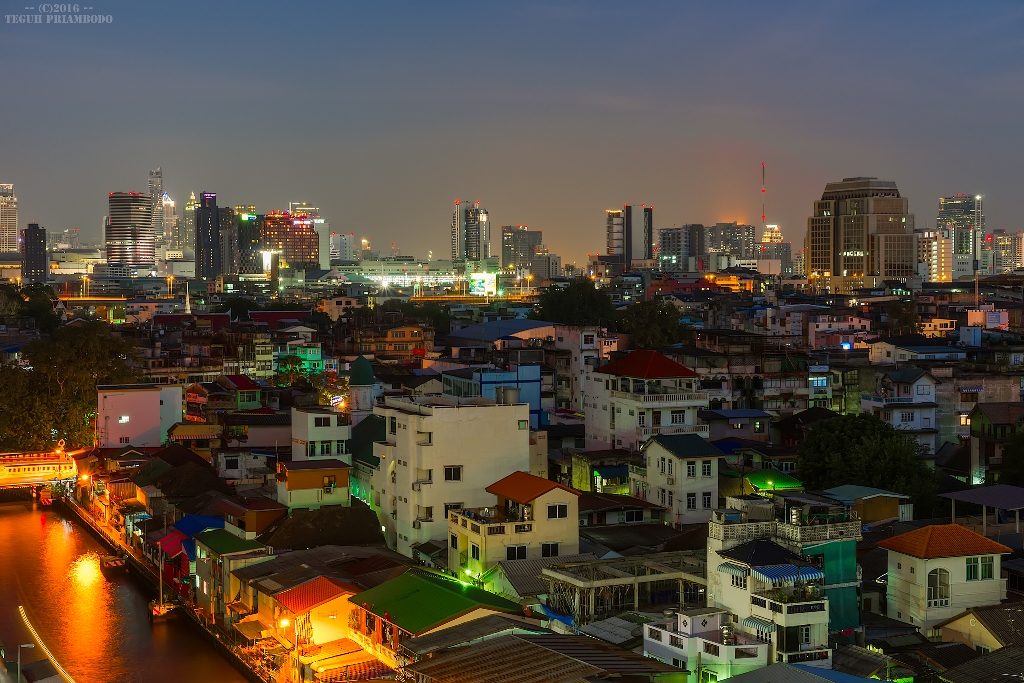 What do you think? Got any idea to capture better perspective from this spot? Then go and try to explore this spot.
*the sunset is amazing as well from here, as long as you have long focal length lens 🙂