Skip to content
"Koh Si Chang" Quiet island to escape BKK
Instead of Pattaya, personally we prefer this island to enjoy the beach vibe near Bangkok. Located just around 100km from Bangkok, this island offers the best option to spend your weekend in the beach, especially if you bring your family, or children. The name of the place is Koh Si Chang
Quiet, not too big, clean beach, great food, and nice people, made us choosing this island to spend the weekend escaping Bangkok. Either spending the weekend or just one day trip, this place is just too good to be missed from your travel list
✪✪✪✪✪
Located in Siracha, makes this place is shorter to reach compared to Pattaya. Taking bus from Ekamai bus station will be your best option. Ticket is 120 baht and takes around 1.5 to 2 hours to reach the city.
Tell the driver you want to go to Koh Si Chang, so he can drop you near the pier to go to the island. Arriving in Siracha, you can walk to the pier, or you can use Tuk – tuk that usually will after you once you go outside from the bus. No worries, just take 60 – 100 Baht to use their service.
Arrive in the pier, buy the ticket for ferry 50 Baht per person. Ferry will be departed around every hour, and will take around 45 minutes to get to Koh Si Chang.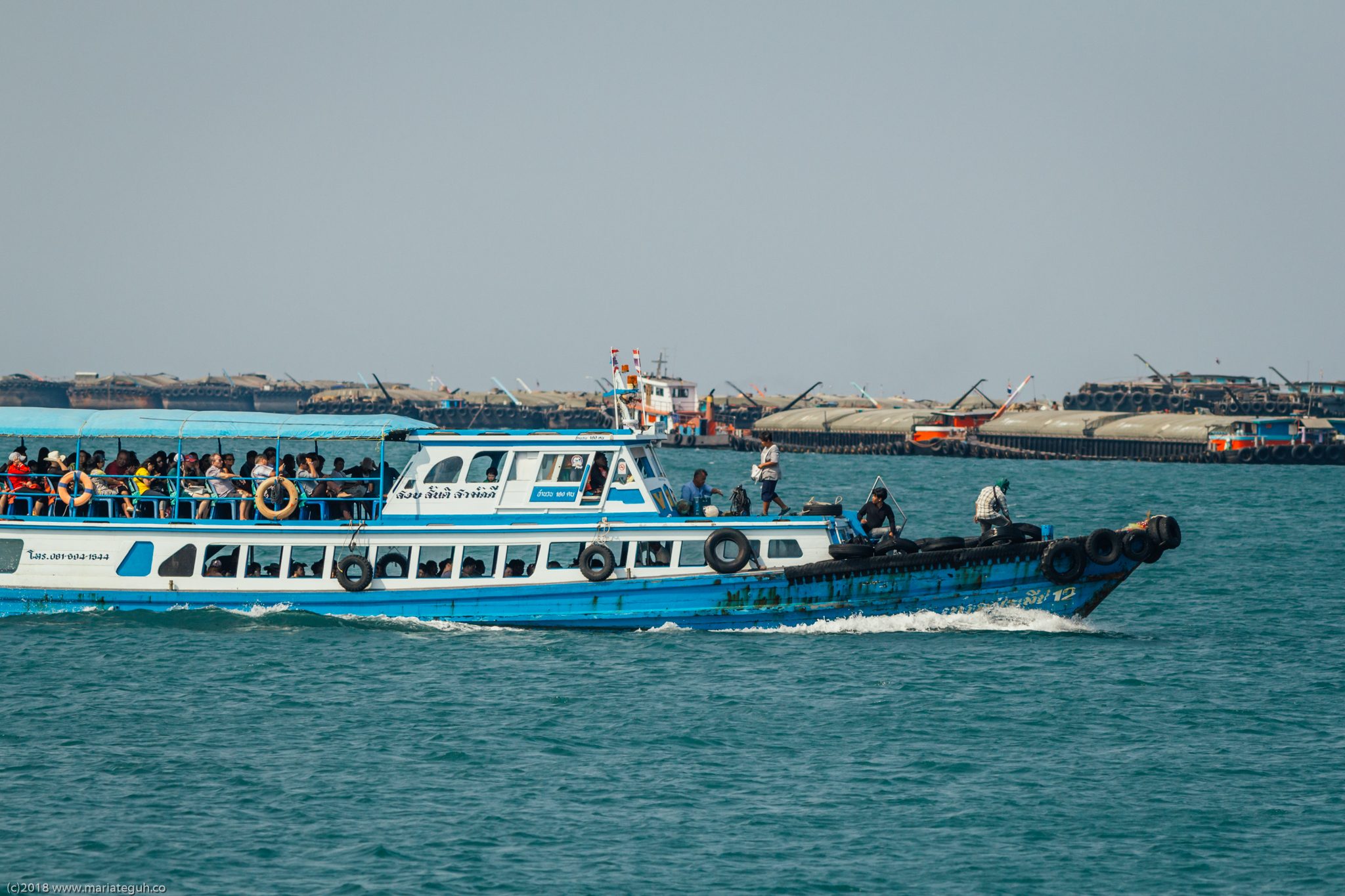 If you plan to take 1 day trip, please note that last ferry from Koh Si Chang will depart at 7PM.
✪✪✪✪✪
Arrive in Koh SI Chang, locals will come you offering motorcycle rent and hotel to stay. So, if you want to stay a night here without booking in advance, yes you can. Motorcycle last time cost 250 Baht per day, and hotel started from 500 – 700 Baht or higher per night. We got decent room for 700 Baht.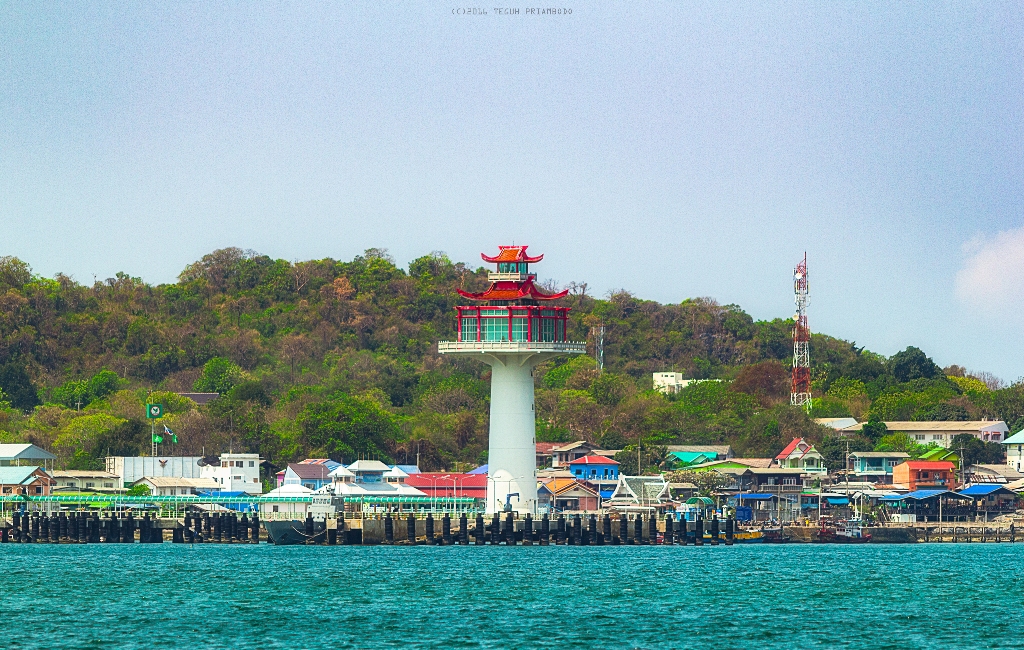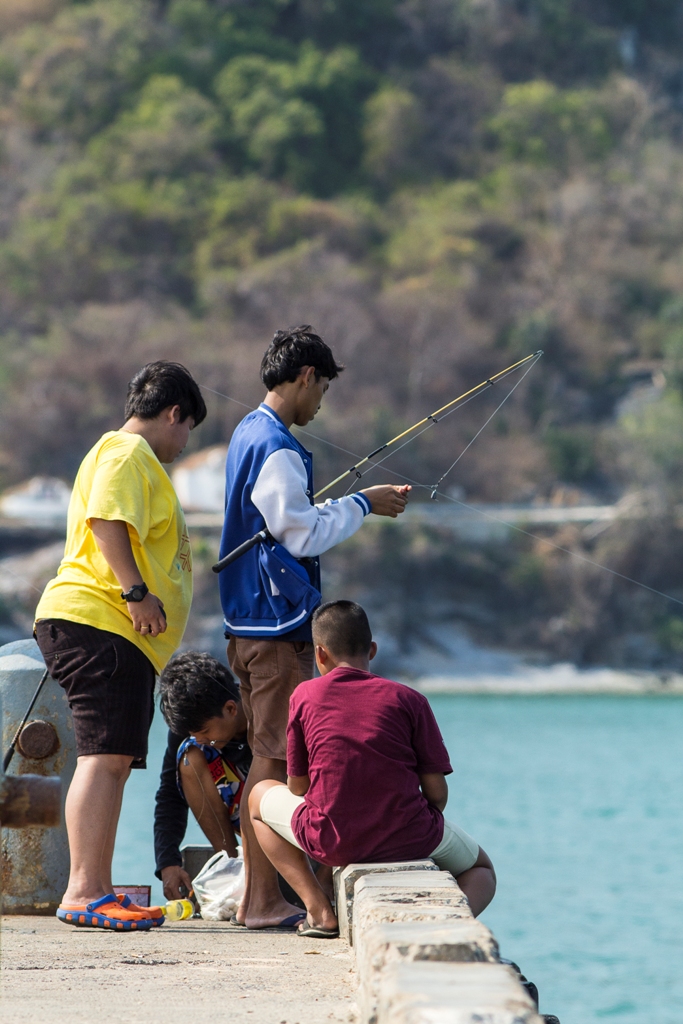 ✪✪✪✪✪
Motorbike is ready, hotel is set, time to explore the island.
Since this island is not too big, you can actually can cover it all in one day. If beach is your first thing want to see. Tam Pang beach is your destination. No worries, all destination in this island will have clear sign and easy to read 🙂
✪✪✪✪✪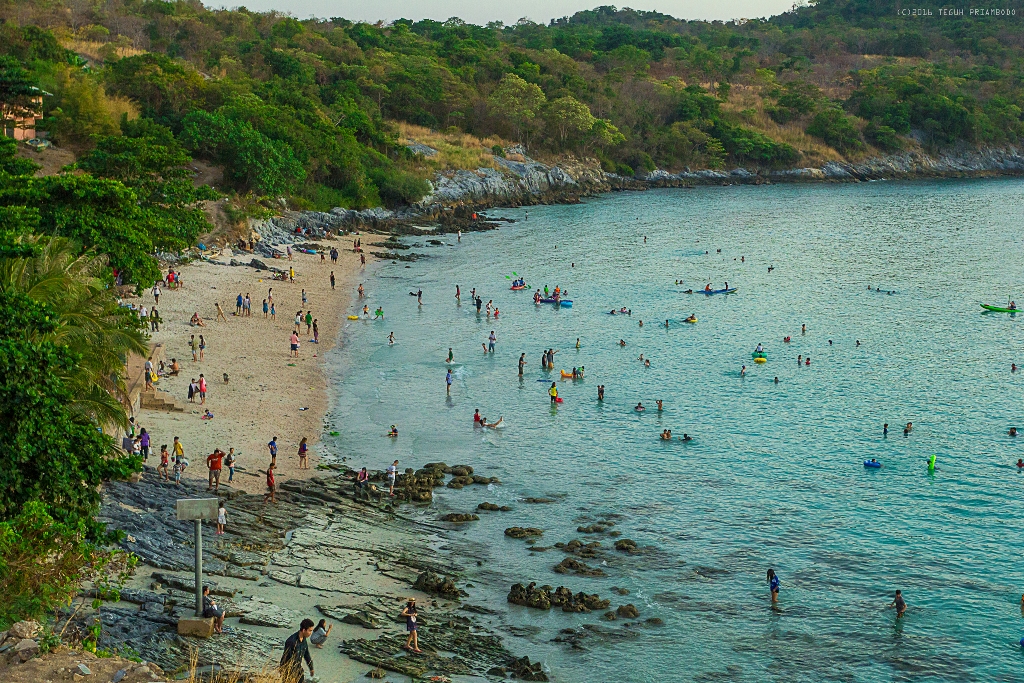 This is the only beach that available for you to swim, take banana boat, and enjoying the sun. Also there's some restaurant here, so you can enjoy the seafood while enjoying the beach.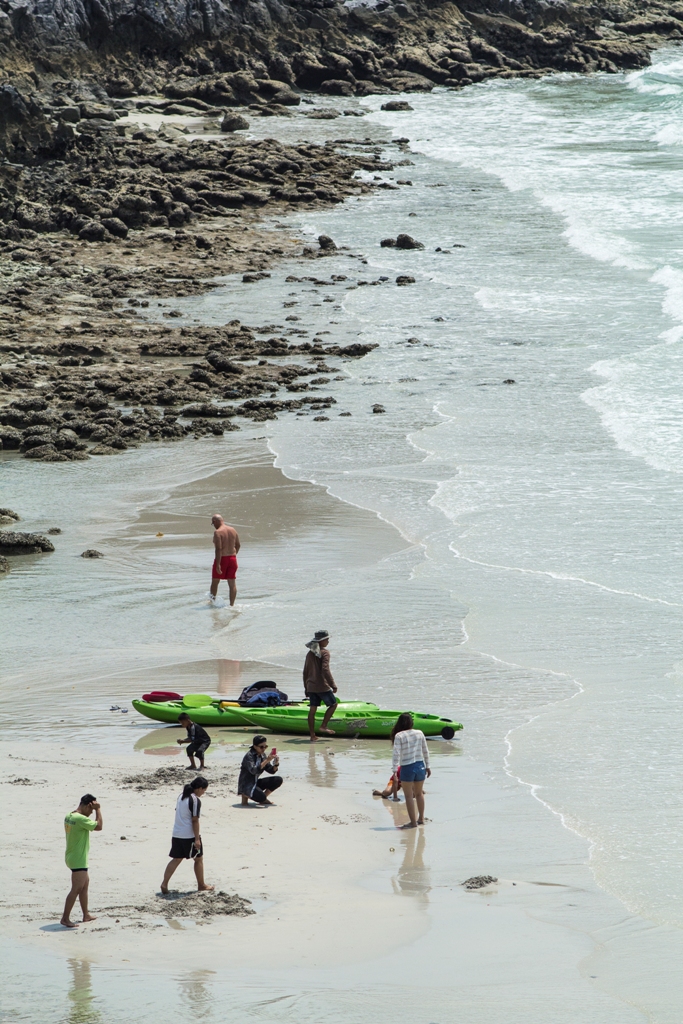 On the road to this beach, instead turning left and park your vehicle, go straight ahead and you'll see cliff with the sea view. This is good spot to enjoy sunset from this island.
✪✪✪✪✪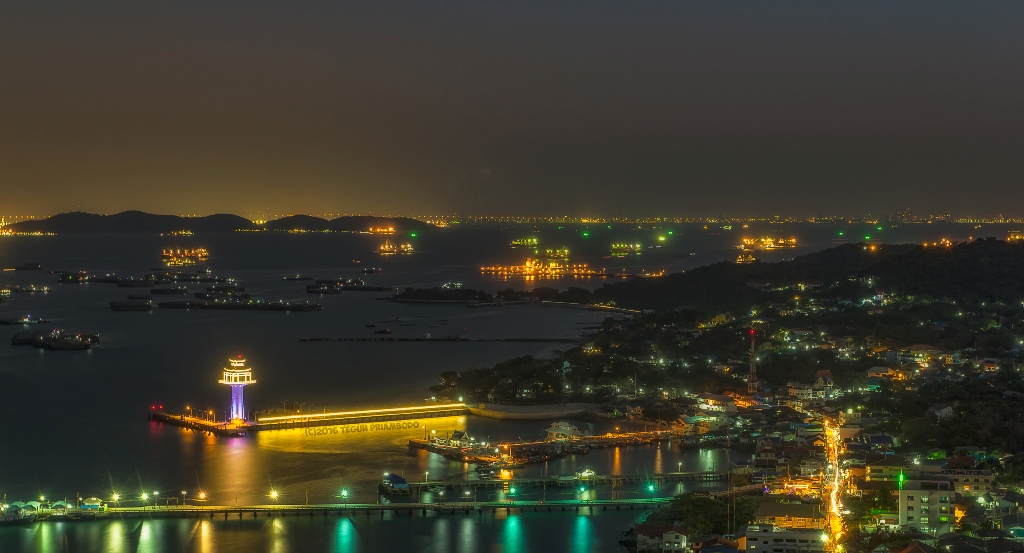 Next you can try to visit Buddha's Footprint and Lookout. This place is like small shrine with a big bell. From this spot you can view the island from above Spectacular view! Some said if you want to let the "spirit" know that you come, ring  that bell 3 times 🙂
✪✪✪✪✪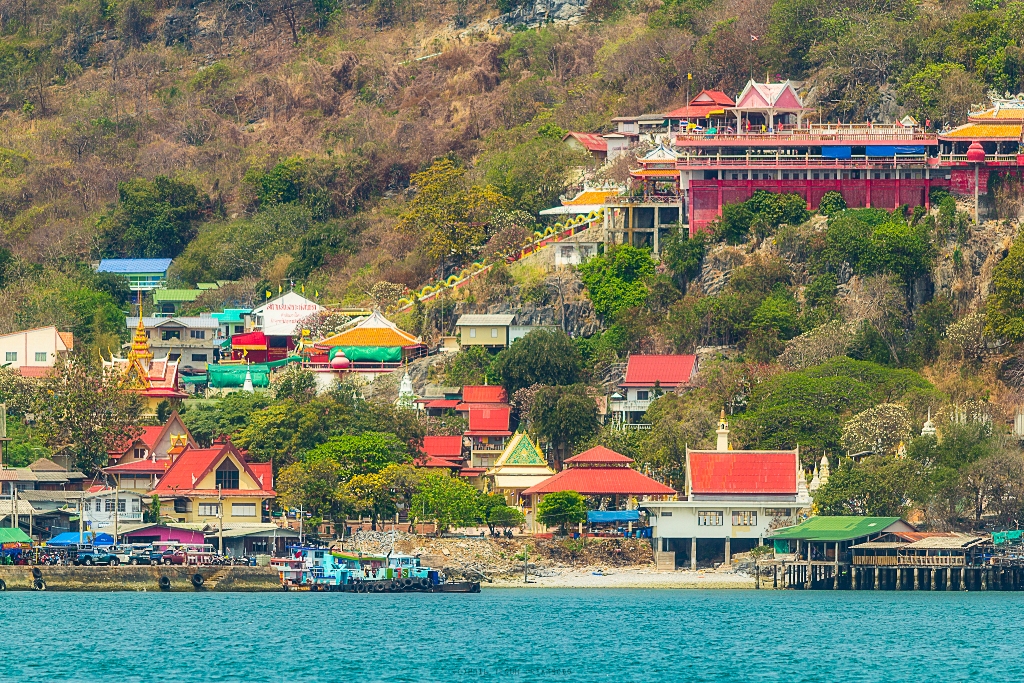 Wat Tham Yai Prik. If you see big temple before arriving at Koh Si Chang pier, that's Wat Tham Yai Prik. Personally, we never tried to go inside, but friends said that monks there were friendly by offering you to see around the temple. If you do want to try, don't forget to leave donation 🙂
✪✪✪✪✪
Rama IV Summer Palace and Gardens. Not too far from the pier, this place is suitable to spend your morning enjoying the sunrise. There's old building, garden, and small beach to play around.
Think this place is closed at night. So day light is your best option to visit the place.
There's also one new resort when visited, but they're on finishing stage. What we could see that they provide like small park facing to the sea and you can enjoy  the view. You might want to check it by yourself later 🙂
✪✪✪✪✪
For us, this place is the best coz of very quiet. Unlike other tourist destination, this place will not bothering you with loud music, drunk people, or even too many cars around. It's easy to reach and not too far also from Bangkok, make us less bothered with things that to prepare for traveling.
So if you are looking quite place with quite clean beach and not too far Bangkok, this place is really recommended for you to try.
Happy let's get lost 🙂