Skip to content
Speaking of Airport, there are Don Mueang and Suvarnabhumi when you landing in Bangkok. Suvarnabhumi, currently used as mostly international flight and "non" Air Asia flight. While Don Mueang (DMK) is based airport for Air Asia flight in Bangkok, and also for most domestic flights.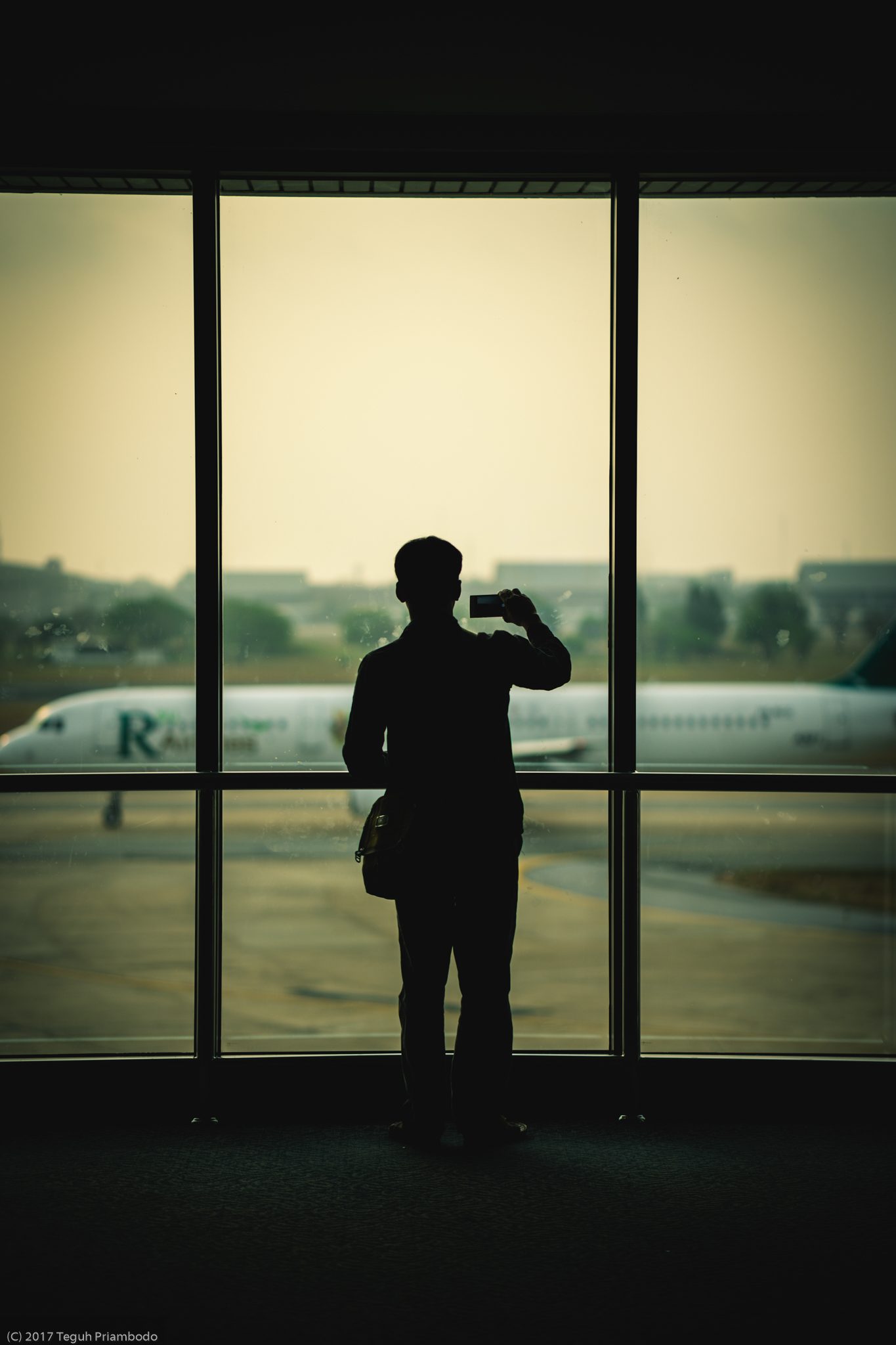 Located a bit far from central Bangkok (maps is here), currently they still haven't got any train transportation like its brother Suvarnabhumi. As Suvarnabhumi can be accessed with direct Airport Link, while Don Mueang still use the conventional way as taxi and bus. This means, you got to be very well prepared if you have flight from Don Mueang. Thai govt currently still building the new railway for BTS going to Don Mueang airport, but they will release it around 2020 if not mistaken
For us, distance from our place to Don Mueang is around 30KM. If we have flight early in the morning like at 4/5AM, going 2 hours before is not a problem, coz you won't find any traffic. However, if you flight is around 8AM to 8PM, and you stay in the central Bangkok, then going like 4 hours before the flight is obligatory. Especially with lots of construction along the road there, going through heavy traffic is inevitable. Highway also will have heavy traffic during peak hours. Usually we spend around 300 Baht for the taxi, that's include the highway fee.
Going using train (BTS or MRT) to Don Mueang actually is also possible. But the problem is, from Mochit or Chatucak station, you need to continue with another bus/taxi to go to Don Mueang. Really not recommended. Once we tried to use motorbike taxi from Mochit to Don  Mueang, it costed us 300 Baht!!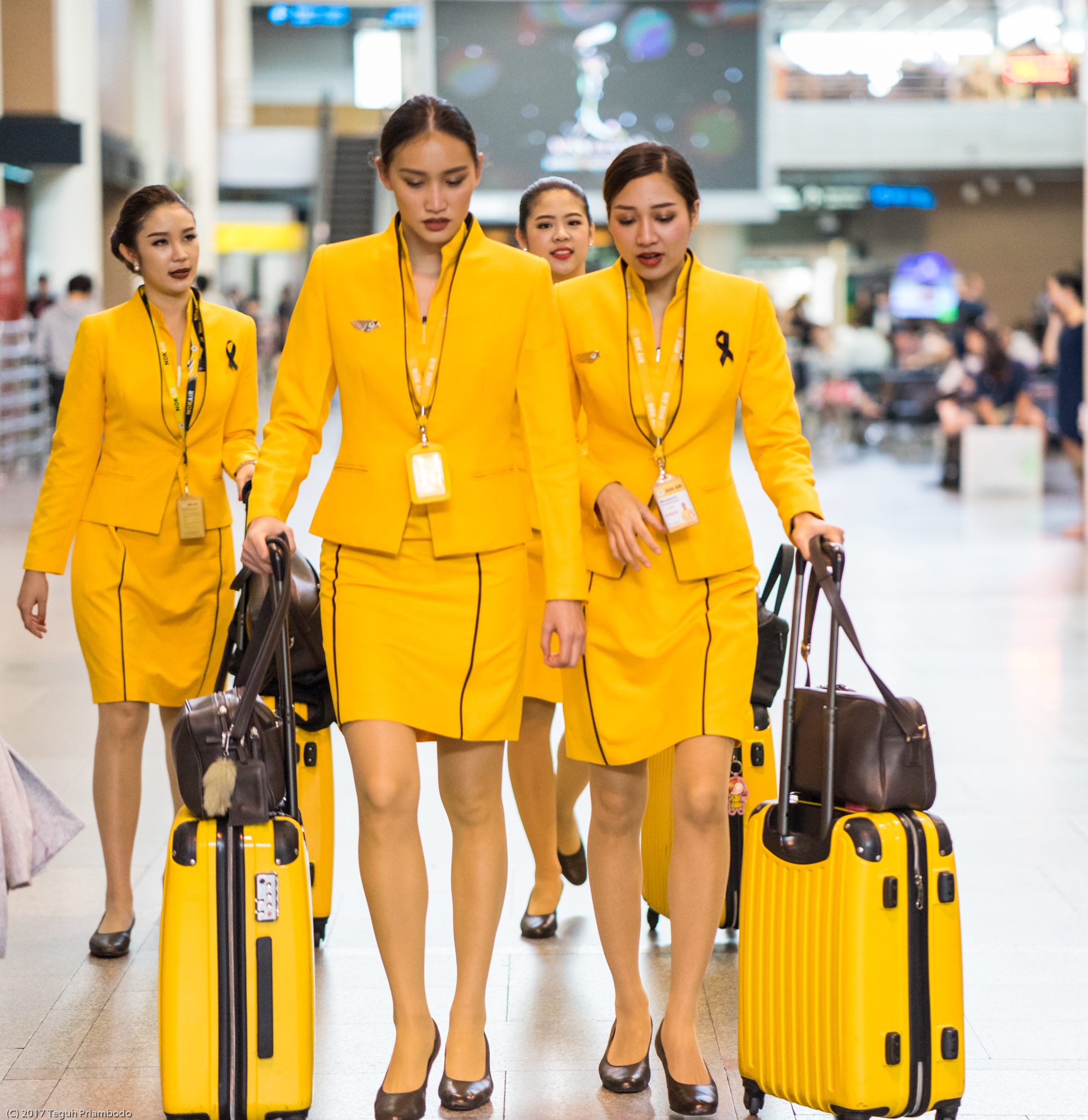 Arriving at Don Mueang, it's easy to differentiate, as they have only international flight zone and domestic flight zone. It's easy to be known coz international zone still using the old design of the building, so you'll see the darker vintage aura around it. While the domestic zone is the new zone that Thai govt just finished built it. Basically this airport is smaller compared to Suvarnabhumi, so you won't get lost or hard to find where to check in.
If you arrive early before the flight, quite plenty options you have to spend the time there. Food zone can be found in international and domestic flight zone. Though the price is a bit expensive compare to outside, the new food zone at domestic flight zone offers you more choices and international type of food. Or you can try our favorite spot, Observation deck! It's located also one in the international flight zone, and near the domestic flight zone. Both are located on 2nd floor. usually if people have transit flight, they prefer to stay/sleep there.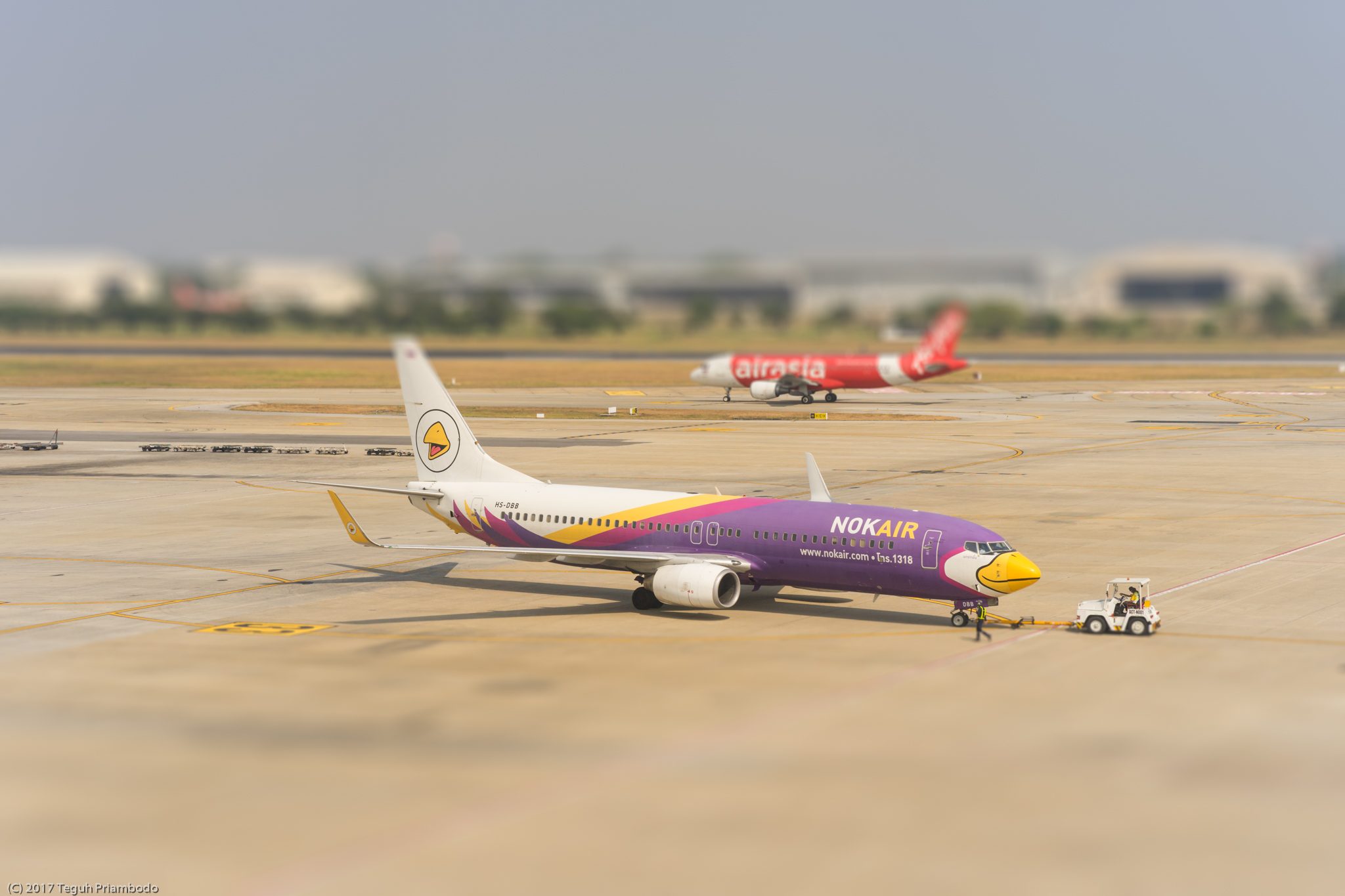 **********
Next we discuss how to go from Don Mueang to other place in Bangkok.
As we mentioned earlier, that this airport still using the conventional way to trip around. Currently you have option taxi, shuttle bus, limo bus, and public bus.
Taxi, can be found after you left the immigration, turn to left, at the end of the road you'll find line to queue for getting the taxi. If you get the taxi here, it's an official taxi where the driver will use the meter, but you need to pay extra airport charge 50 Baht excluded with the taxi fare. There'll be staff there to direct you to the taxi driver. You just need to tell them where you wanna go.
Shuttle bus, can be found before you reach the area to get the taxi. Usually located at gate 6.  And here's the list of the route.  A1, from DMK to Mochit BTS station, fee 30 Baht. A2 from DMK to Victory Monument, fee 30 Baht. A3 from DMK to Lumphini Park, fee 50 Baht. A4 from DMK to Khaosan Rd, fee 50 Baht
Shuttle bus from Don Mueang to Suvarnabhumi. So far we know it's free, but you need to show them the boarding pass of flight from Suvarnabhumi airport.
"All shuttle bus will operate daily from 5AM to 11PM"
Limo bus is also available for certain famous destination in Bangkok. Per trip usually will cost you 150 Baht.
Public bus, you can get them by getting out from the airport first and go to bus stop. To go here you need to use the access way to Amari Hotel that located across from the airport. You can find the way easily in the airport, as they put the sign way to go to the hotel. Before crossing to the hotel, you'll find way out to the road to stop the bus. Make sure you take the bus that going to the left from the airport, not to the right. The bus are no. 29 ( go to Victory monument and Hualamphong train station). no. 510 (go to Victory monument), no. 555 ( go to Rama 9 Rd and Suvarnabhumi). Most of them will cost you more less 25 baht per trip.
Remember that bus is not always 24 hours. So sometime if you arrive at midnight, taxi is your only choice. And also, all the bus there are air conditioning bus.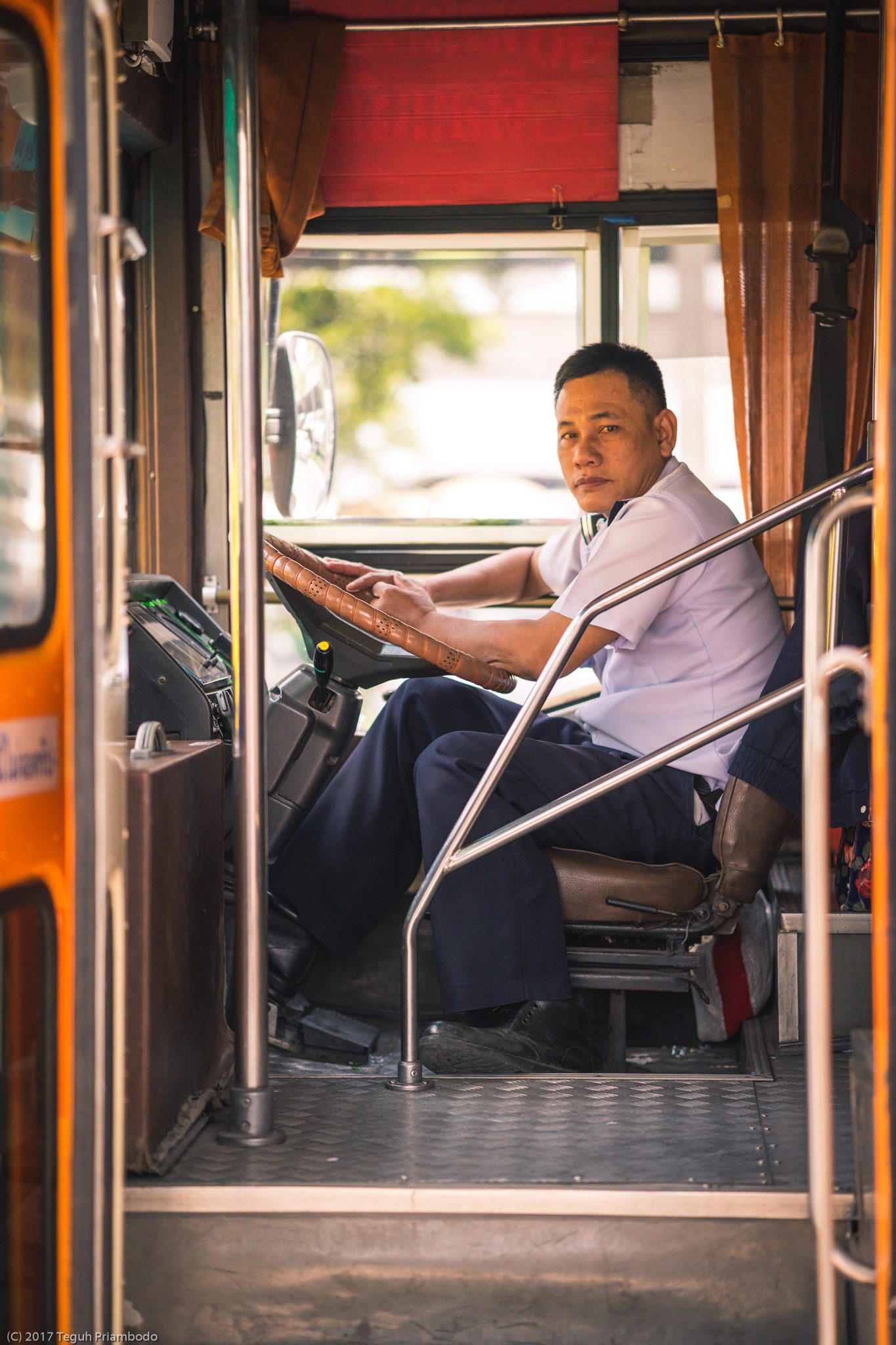 Another thing to know if going to Bangkok is your first time. After going out from immigration and before reaching gate for taxi and bus, you can buy sim card first. There's options of provider, and last we checked most of them offered sim card with internet for 7 days with price around 200 Baht. If you decide to take public bus, this internet could be handful to help you accessing google maps.
We hope this could help you to enjoy Bangkok more!!
Happy let's get lost!