Skip to content
If there's any floating market that we visit more than 3 times during our stay in Thailand, that would be Amphawa floating market. Reason is simple, quite no hassle to get here, they provide more things to enjoy, and yes it's super affordable.
Located not that far from Bangkok, this place is actually our main choice compared to that super touristy Damnoen Saduak floating market. Also the opening hours that more flexible here, where you can visit the market in afternoon, to evening. But make sure you come only Friday – Sunday.
How to get here, if you wanna have more adventurous things, try this way.
But if you prefer easy and direct route, you need to take the minivan from Sai Tai Mai (Southern Bus terminal). Once you arrive in the terminal, do go straight in, but go the left of the terminal building. You'll see like place with minivans parked, there you go to counter no.10 to buy ticket to Amphawa floating market. It's 70 Baht and takes around an hour to get there.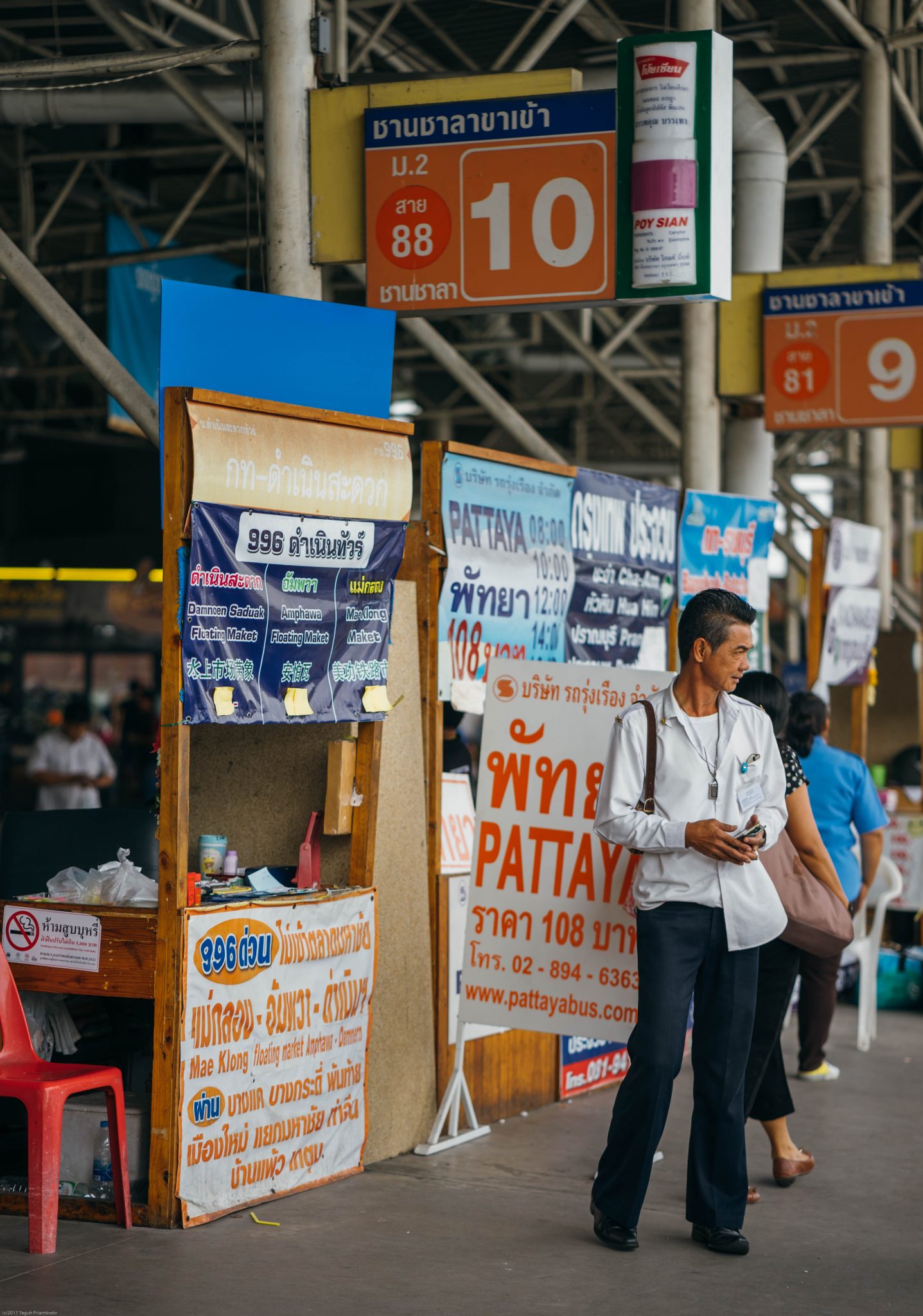 Minivan later will drop you near the bridge that passing Amphawa floating market. Look around there's also Bangkok bank building, across from it is your mini minivan terminal to go back to Bangkok. Last minivan from this spot is 8.20PM. So make sure you don't miss it, or you need to stay a night there.
Okay, done with the minivan, let's start exploring this gorgeous place. From that bridge near the minivan drops you, is the entrance to the floating market. One way leads to the big river, where you can use the boat to explore it, while other side leads to more quiet place where locals live.
Start with the path that leads to local neighborhood. Walk farther from the crowd of the market, this path eventually will give you less people walking around. Enjoy the view of river, locals' house, boat that parked in the river bank. In this path as well, you could find some house are rented to be like bungalow, and also one kinda big restaurant. If you're not starving yet, exploring this path will give you the real view of living in Thailand.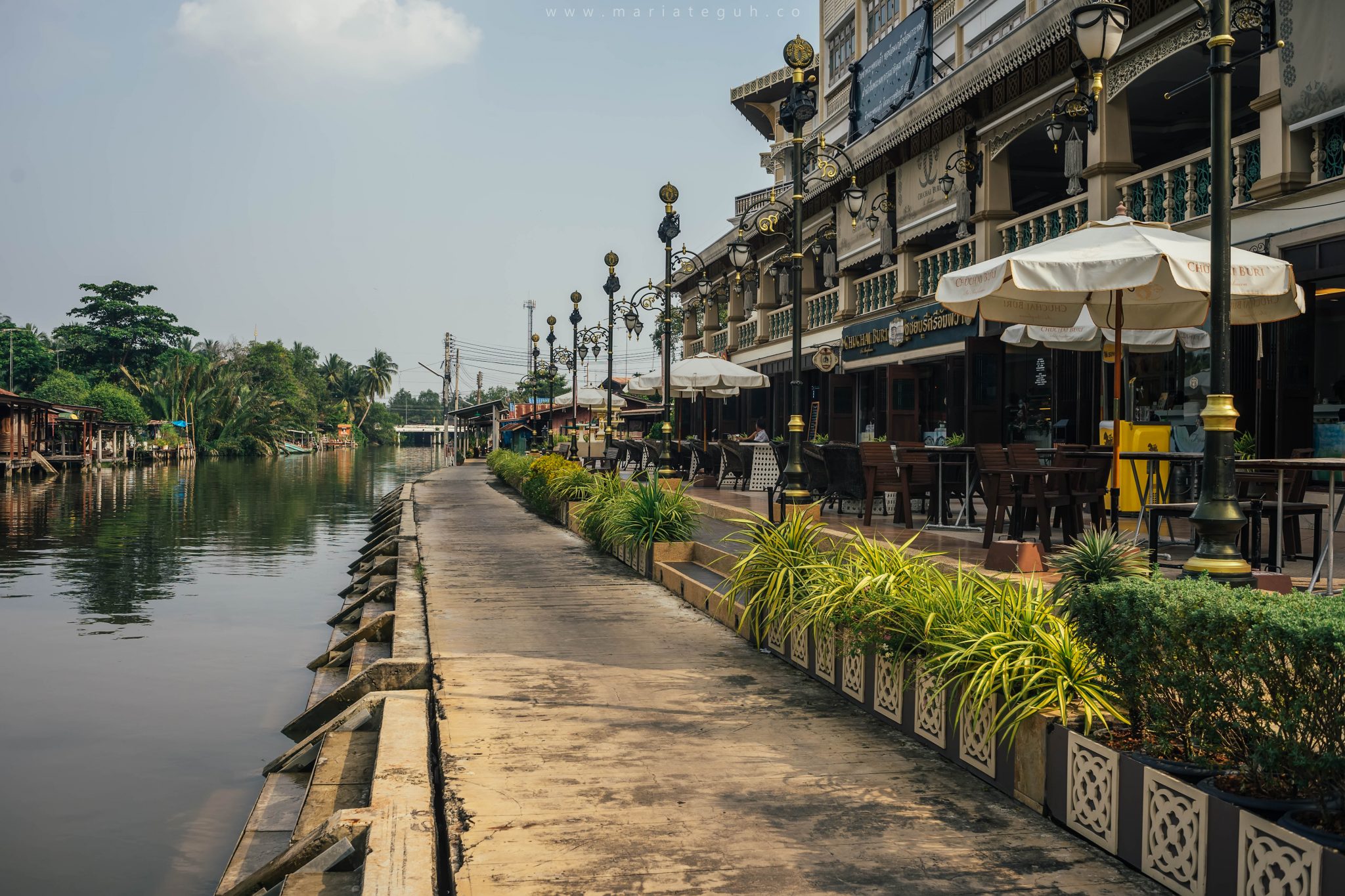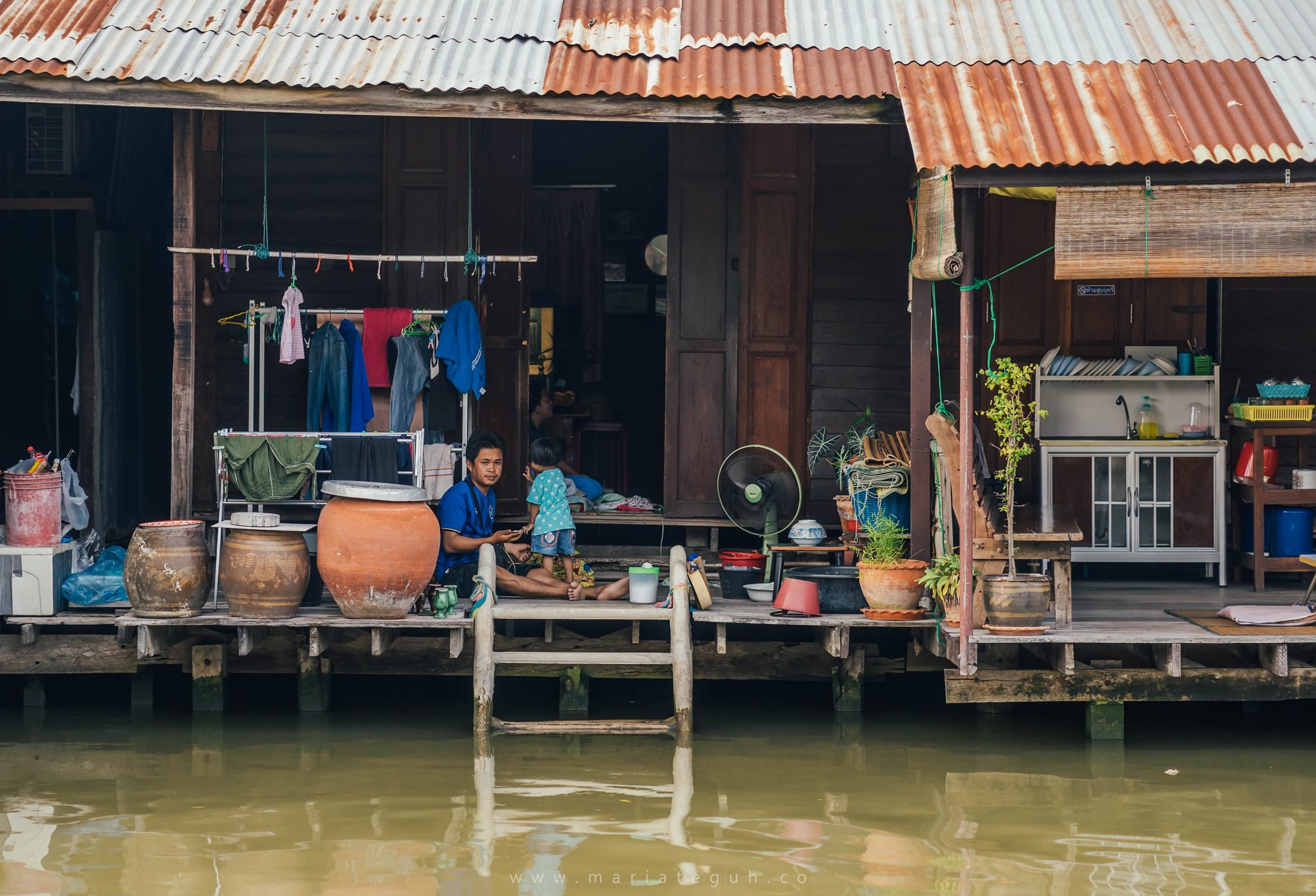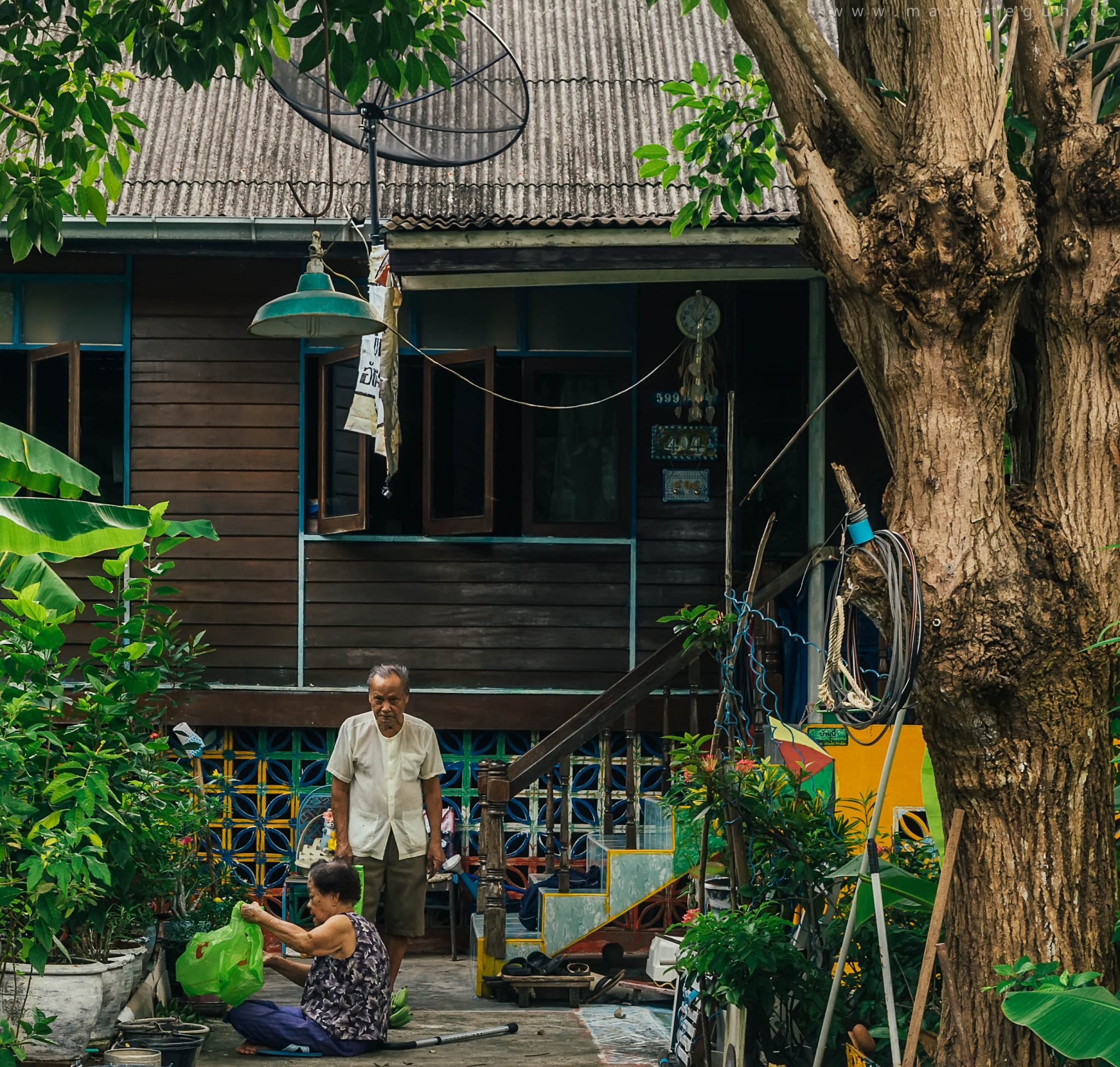 Back to the spot where you come, you'll see lots of foods and and items around. Don't forget as well, at the bridges near the path to big river, there's like small markets in both side of the river. What you can see, 95% food and the rest is cute items.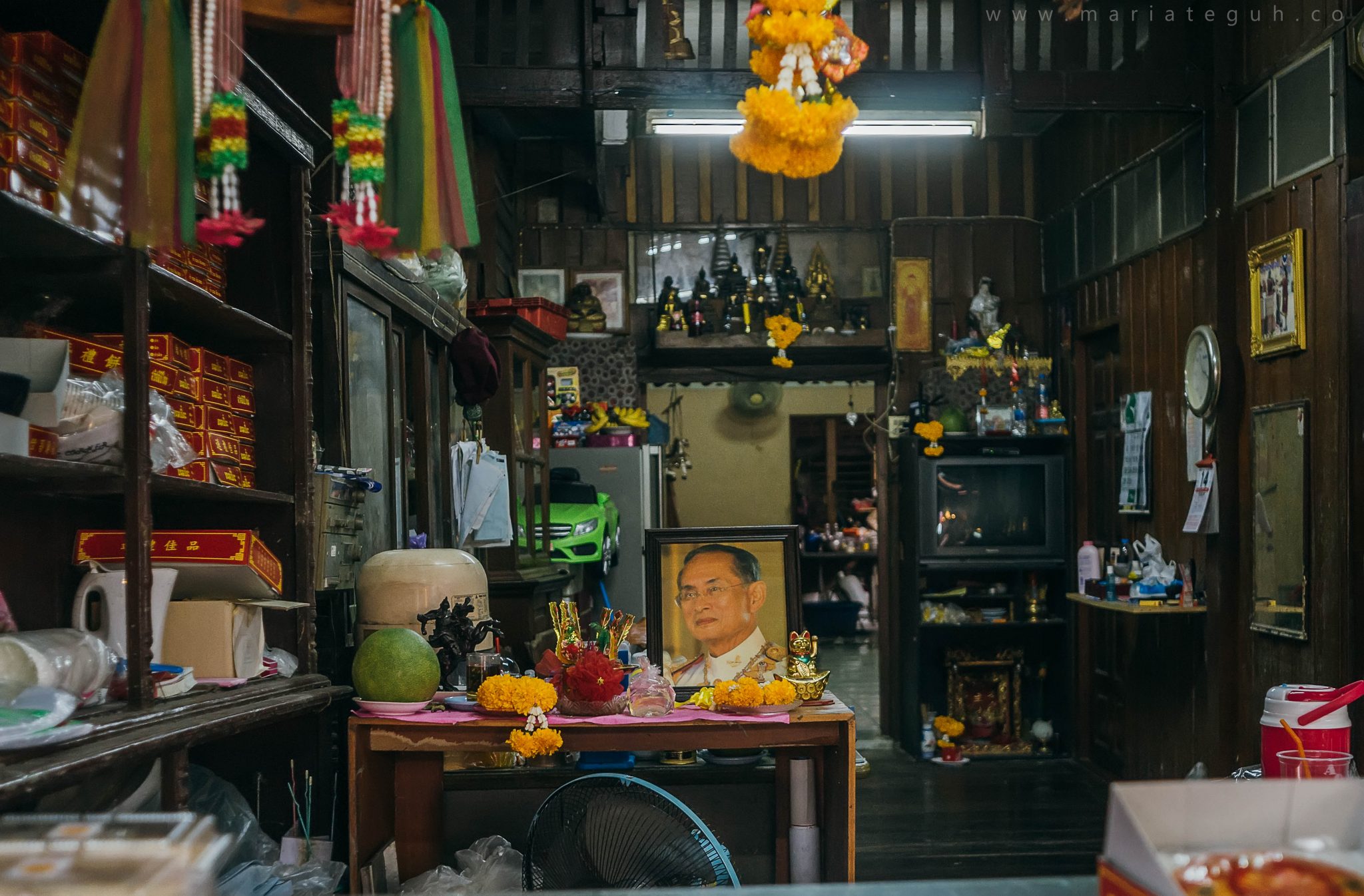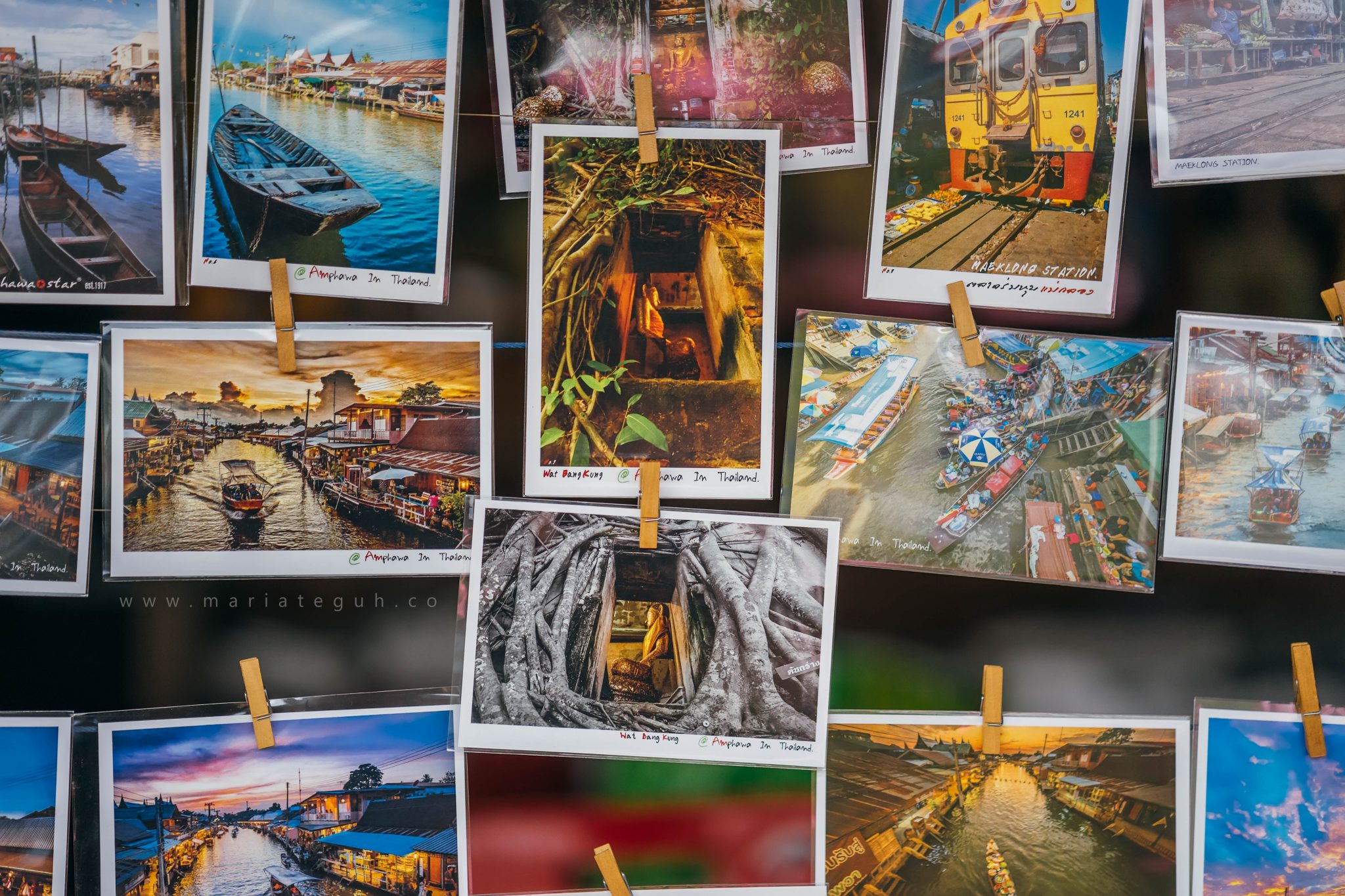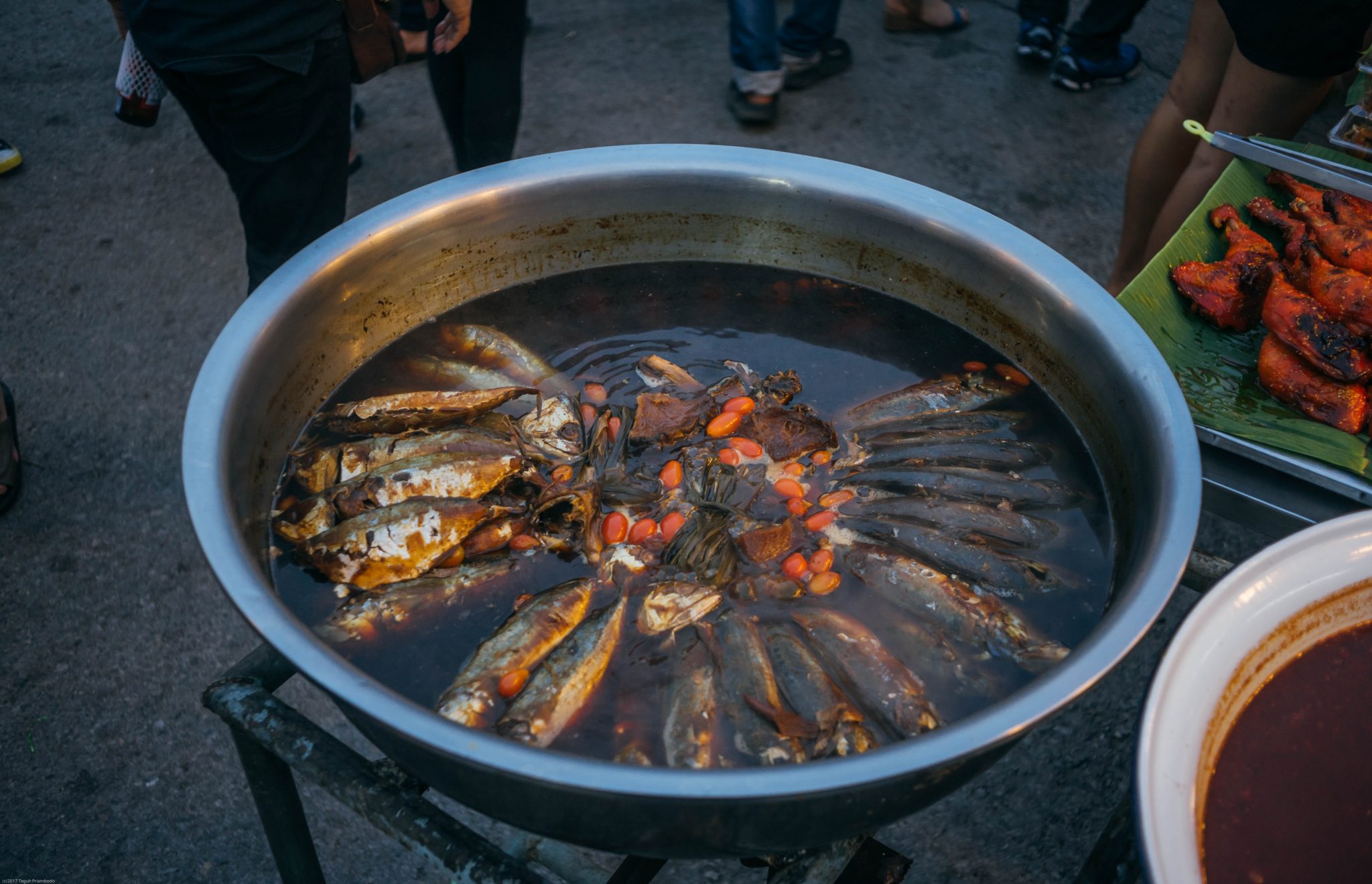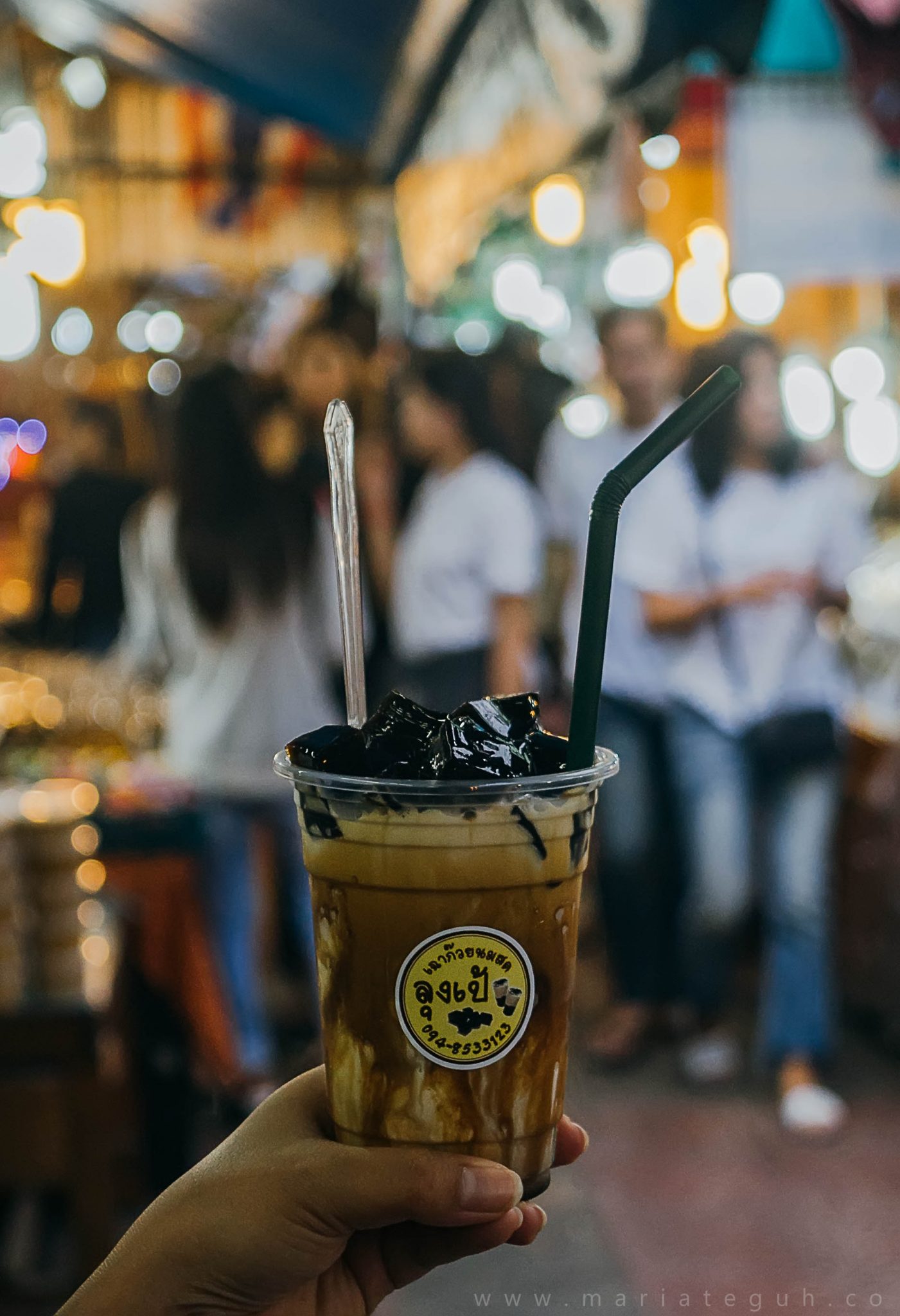 If you want to eat, you can choose between eat inside the restaurant or table facing to the river. Us, always prefer with the table. What you get mostly are authentic Thai foods with majority of seafood in your plate. Price, one we used to eat with table facing to the river, very affordable. Plate of big shrimps starts from 200 Baht, Tom Yum Shrimp with 2 big shrimps inside the bowl only 170 Baht, and many more.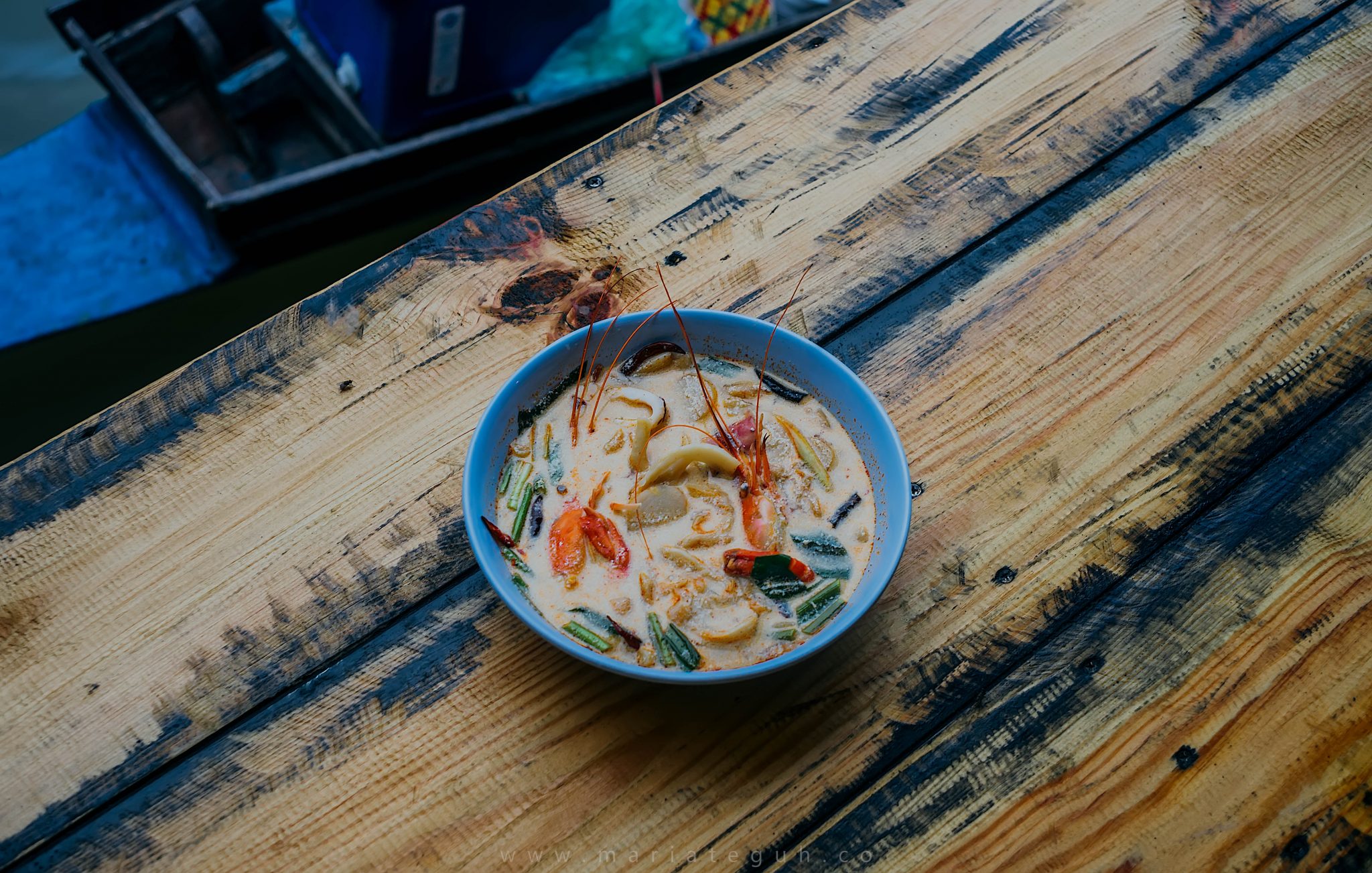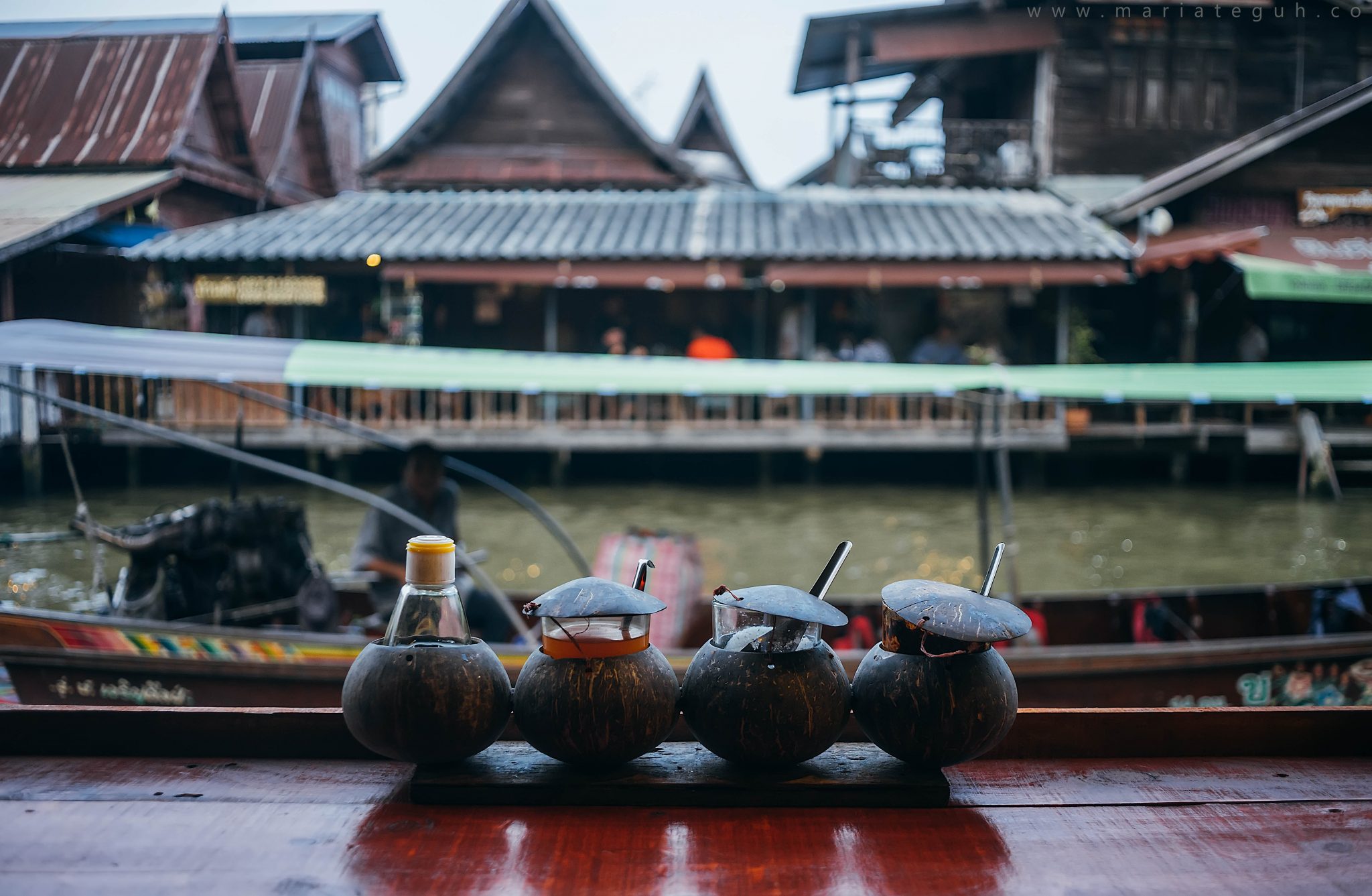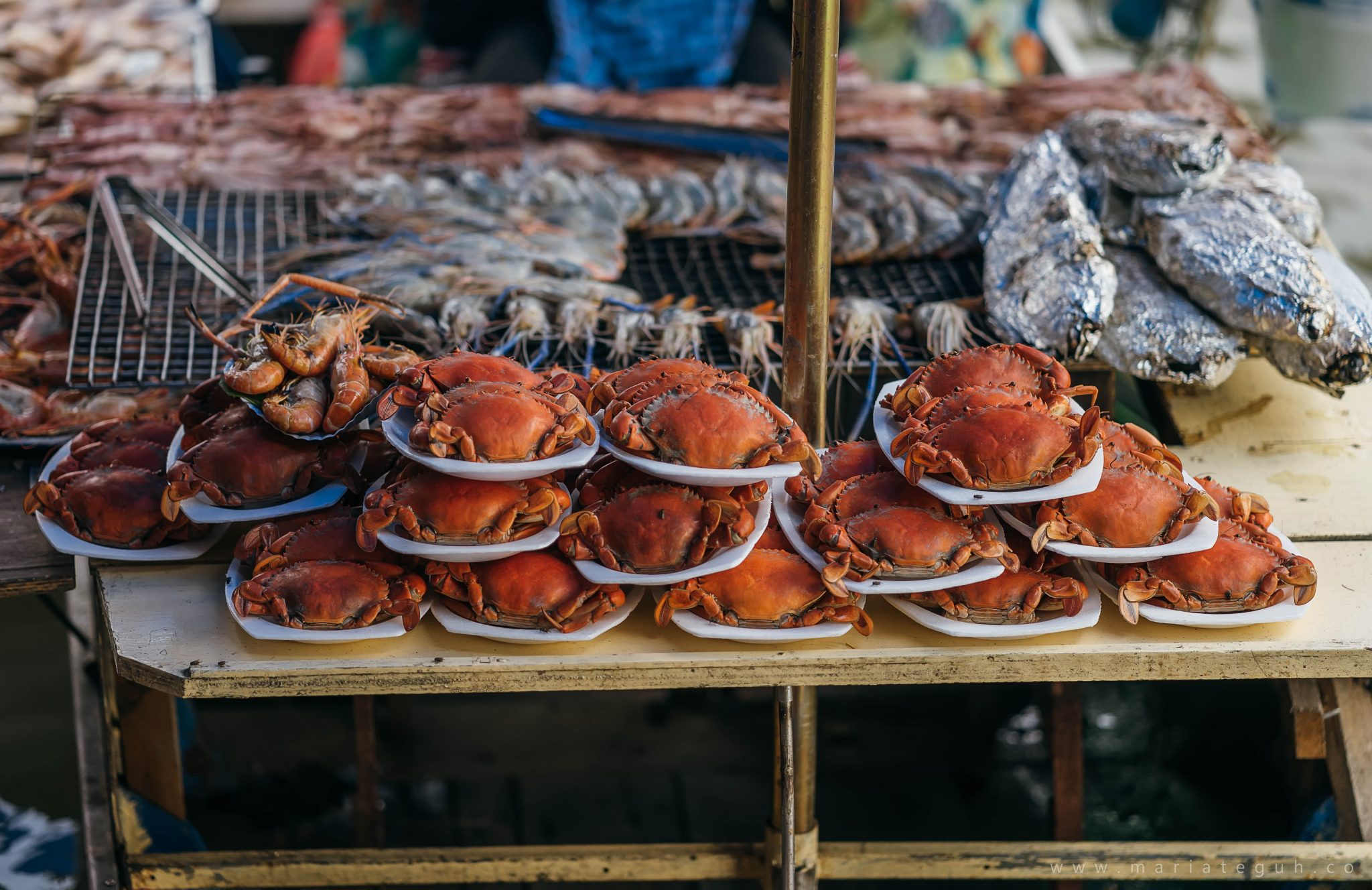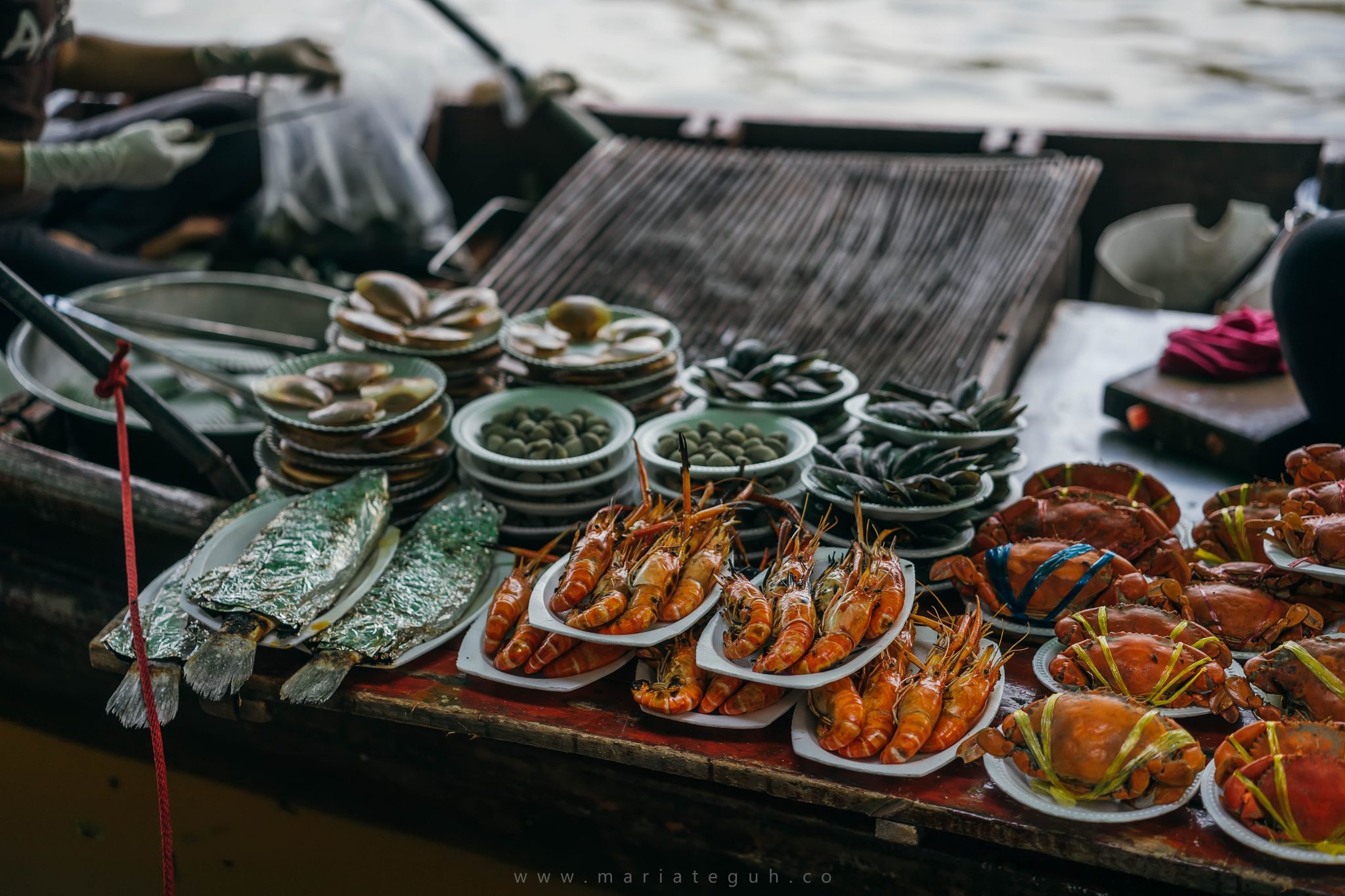 Last but not least is the BOAT tour. Done with your lunch, take the tour exploring the river. For the group boat (where you need to explore with another tourist), price is 50 Baht per person. Private boat, around 1000 Baht. This trip will take you explore the river, with some stops to interesting temple where you look around or buy souvenirs.
Second type is Fireflies tour. This is boat tour that starts around 7PM. Coz the main reason is to see fireflies near the riverbank. Cost you only 60 Baht per person. However, if you decide to take this tour, you might miss the last minivan to Bangkok. So make sure first before you join.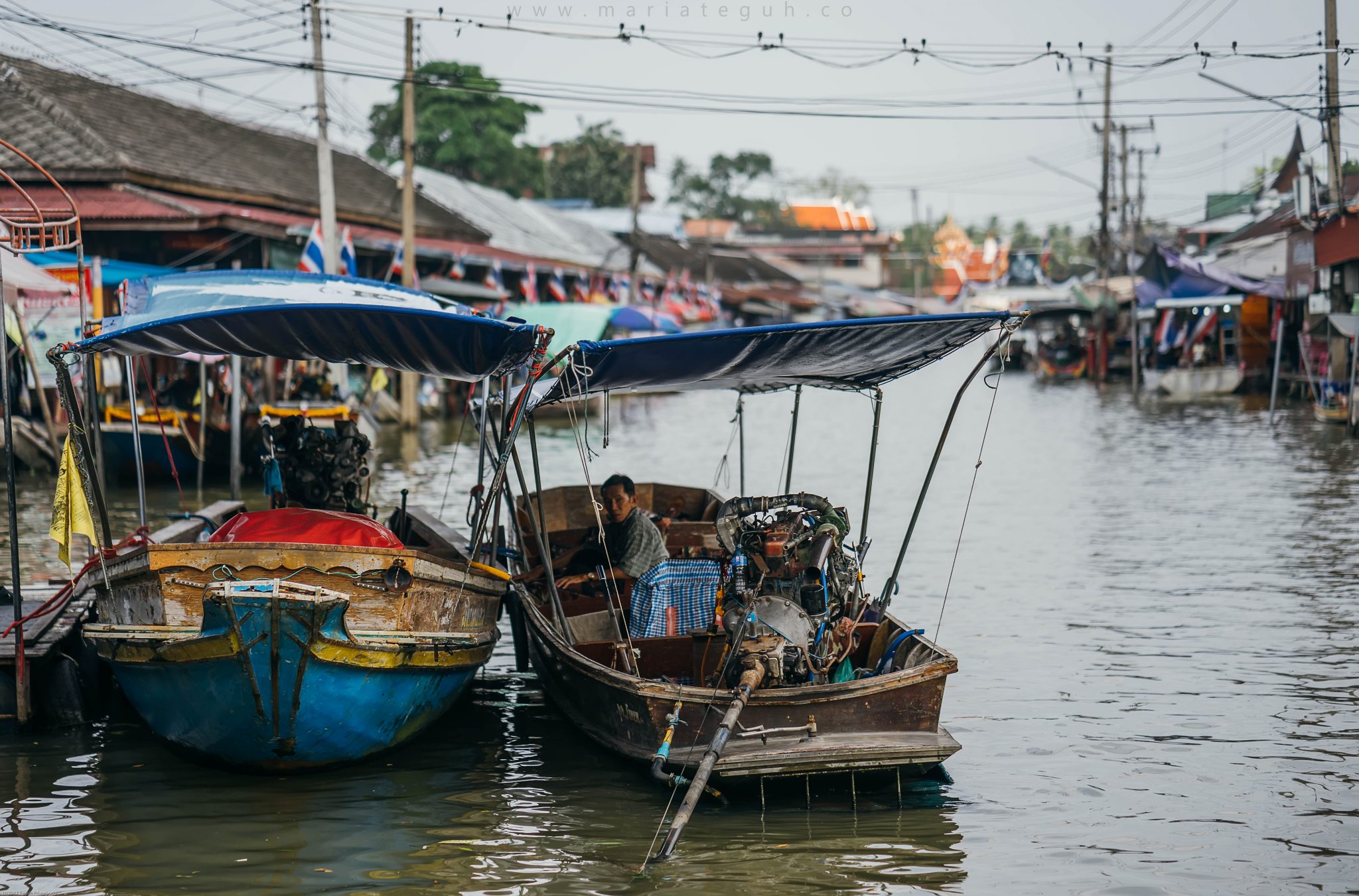 Well, we hope this could help you to get more interesting to visit and not getting lost going there. As usual, always make sure you got your mobile data is on, and happy let's get lost!
Enjoy more images from Amphawa floating market 🙂