Skip to content
Let's explore more historical place, Ancient city Ayutthaya!!
It's popular destination for 1 day trip from Bangkok. The city would offer you not only ruins of temple or palace, but also the great story behind it!
Located less than 100KM from Bangkok (around 80KM to be exact), makes Ayutthaya is easier to reach.
Some options are available to go to this city.
1. Train.
Actually there are several types of the train. But mostly, we could get only the 3rd class for 20 Baht (free for Thailand people), and won't guarantee you seat. Trip will take around 1.5 – 2 hours.
You can take the train from Hua Lamphong station. It'll start from 4AM.
Please remember that last train from Ayutthaya to Bangkok is 7PM.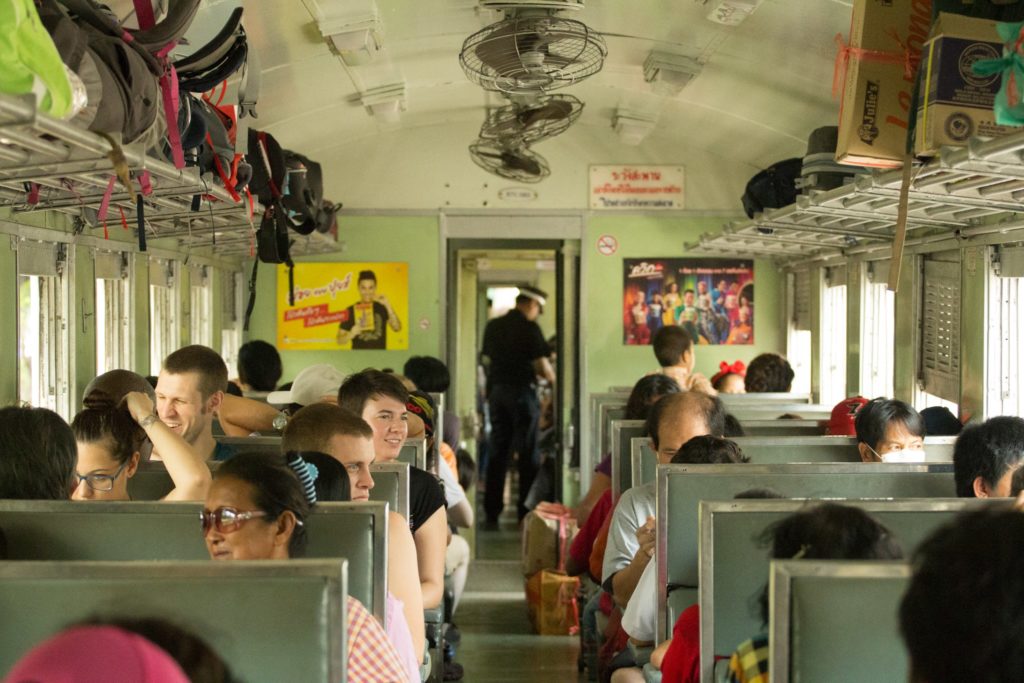 2. Bus and minivan
You can get bus or minivan from Mochit bus station. Bus will cost you around 50 – 100 Baht and take around 2 hours as well for the trip.
Minivan will cost you almost the same.
So far, we know that last bus from this station will depart at 6PM..
For bus and minivan won't stop near the Train station.
If you use train, once you arrive in Ayutthaya train station, go out and across the street you can find small restaurant and rental place for bike and motorcycle.
Motorbike rent will cost you 200 Baht per day (day refer to you will return the motorbike at 7PM on that day). They will also give you map which showing tourist attraction in the city.
What to see and do in Ayutthaya?
Ayutthaya is small city. No worries as you won't get lost that easily. Make sure you got your smartphone able to connect to google and maps, and everything will be alright.
For 1 day trip, these are some places that you have to visit
1. Wat Phra Mahathat
Let's start with the iconic place, where you can see the statue of Buddha head inside of a tree.
Also there's a lot of headless Buddha statue.
Entrance fee is 50 Baht.
*to show respect, when you taking picture of Buddha head in the tree, please take it with lowering your body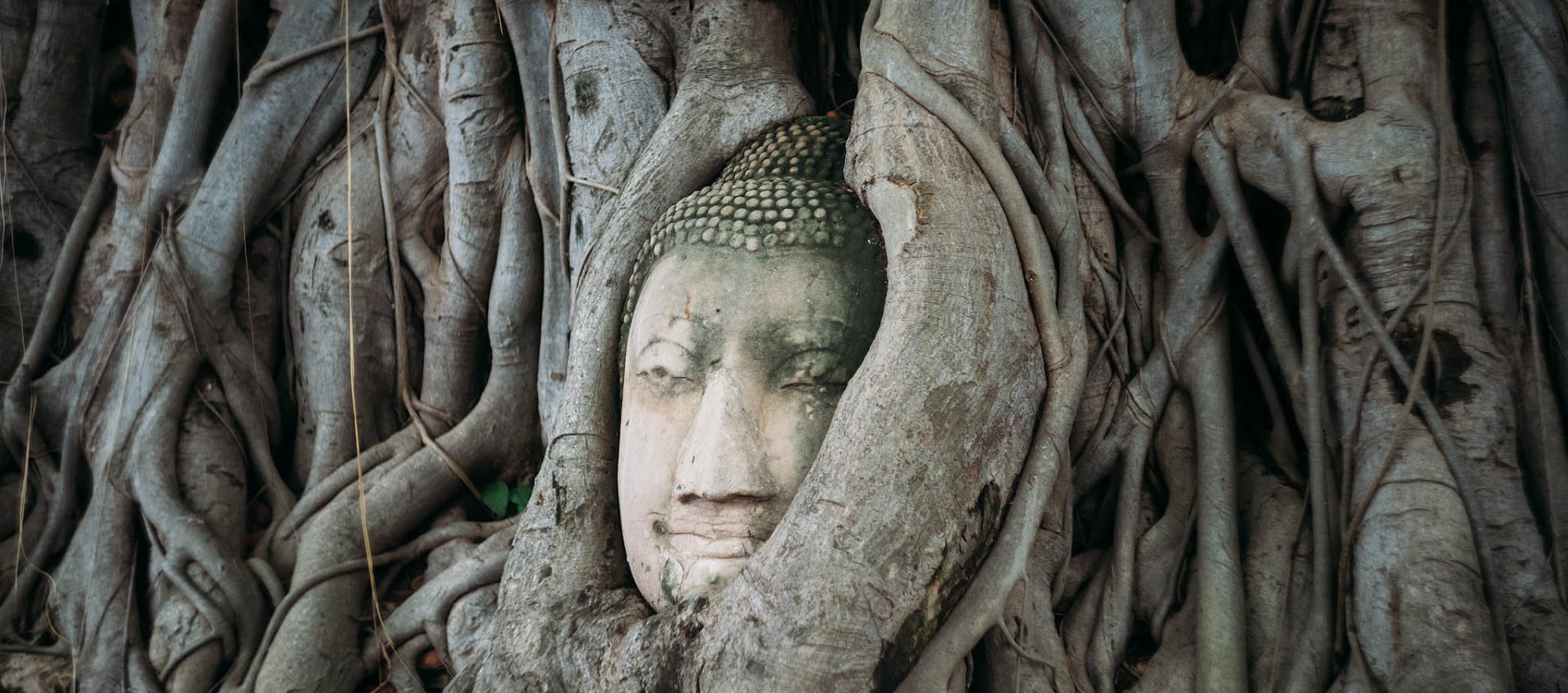 2. Wat Chaiwatthanaram
This big temple is one you must see. Said that you can climb it and see the town, but unfortunately it was under construction.
Entrance fee is 50 Baht.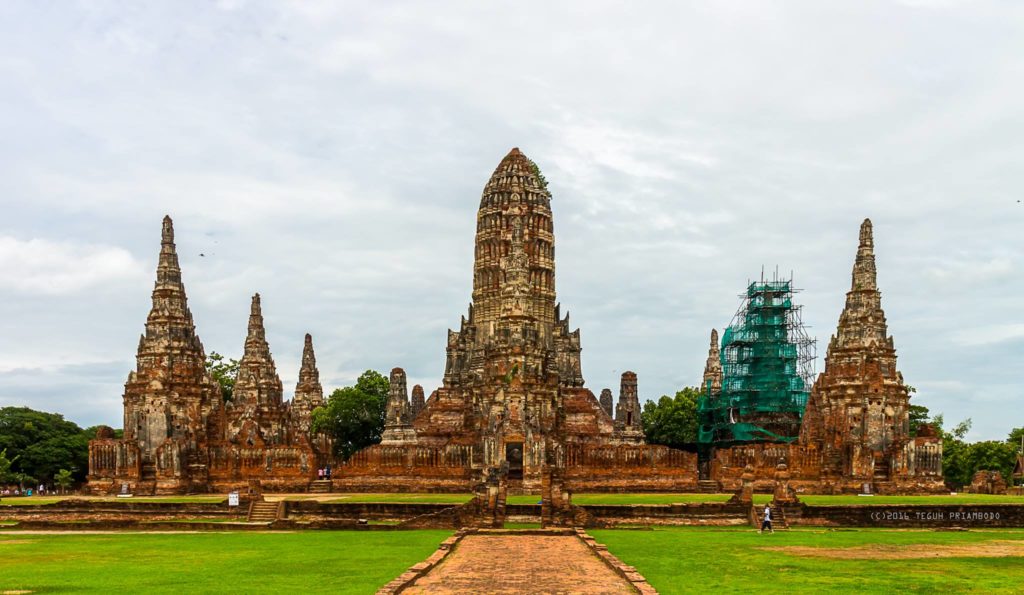 3. Wat Yai Chai Mongkol ==> Is one big temple area that located a bit far from the temples ruin. This temple is so beautiful with quite high structure that you can climb. Also, this place is popular for people to making merit.
There's a lot of temples such as Wat Phra Si Sanphet, Wat Thammikarat, Phra Chedi Suriyothai, Wat Phu Khao Thong, and many more.
If you use motorcycle from rental shop at Ayutthaya train station, make sure you stick to the map they give. It covers everything you need to see in the town.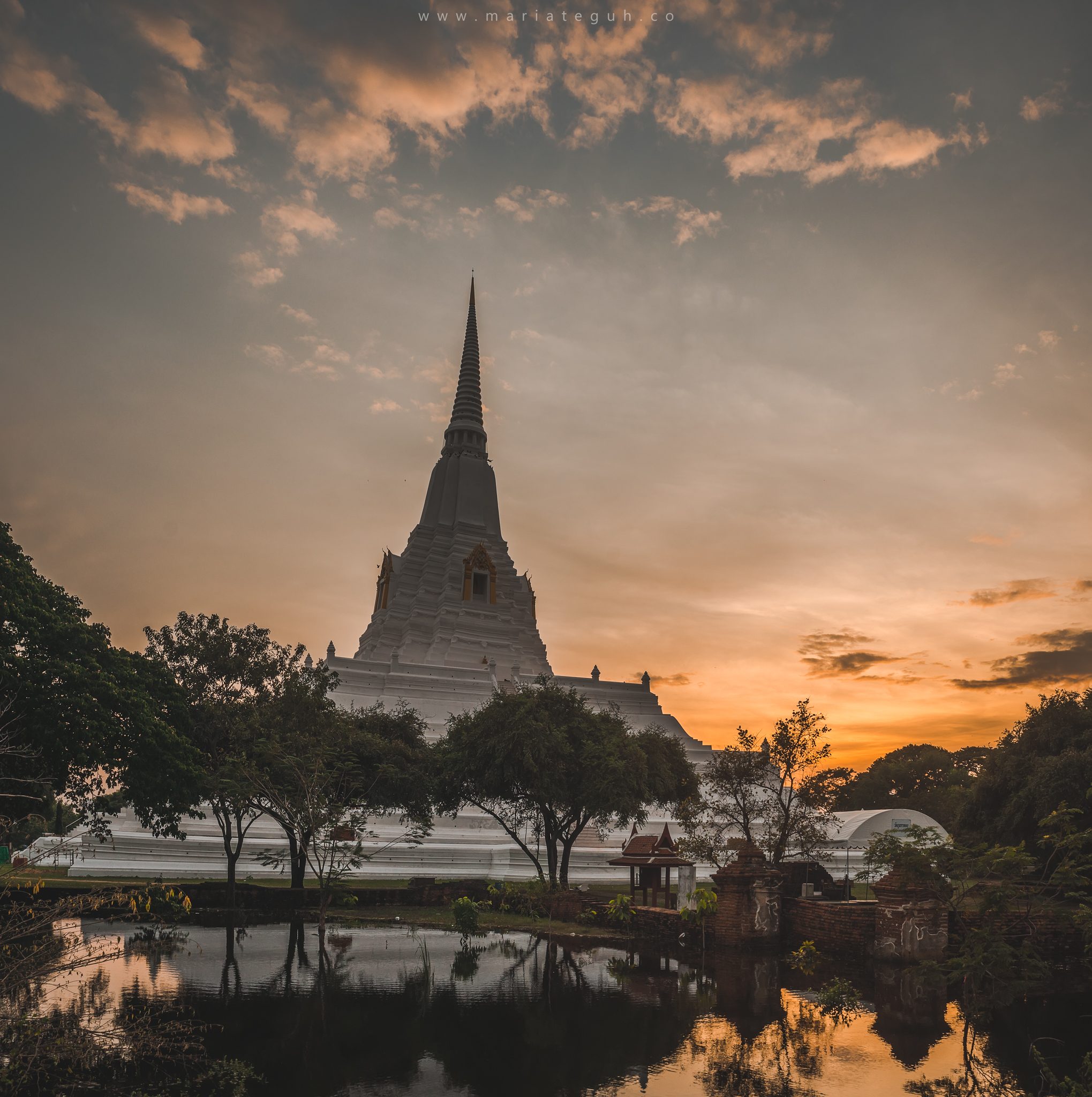 4. Ayothaya floating market.
Like other floating market, this place will offer you many shops selling touristy stuffs and small restaurants.
You might consider that currently now they'll charge you 200 Baht as entrance fee.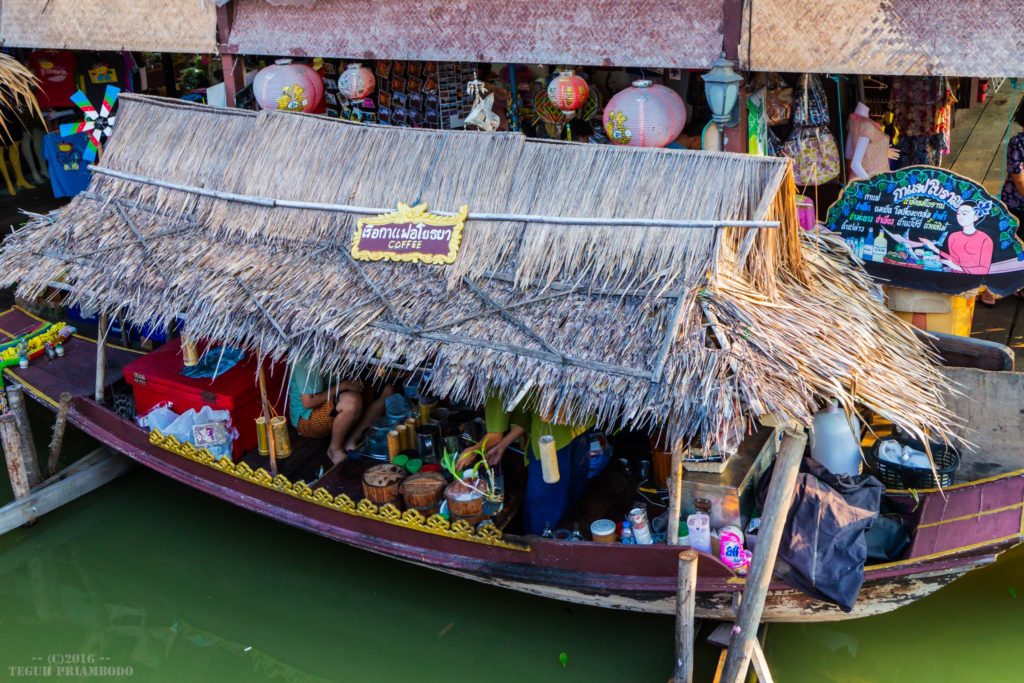 5. Riding elephant.
This also you can try doing it. But honestly, we personally prefer to avoid attraction to ride any living animals.
Conclusion, Ayutthaya is a nice place to spend a day knowing and seeing blast from the past. Not only its temples, but also a great way to escape from crowd Bangkok for awhile.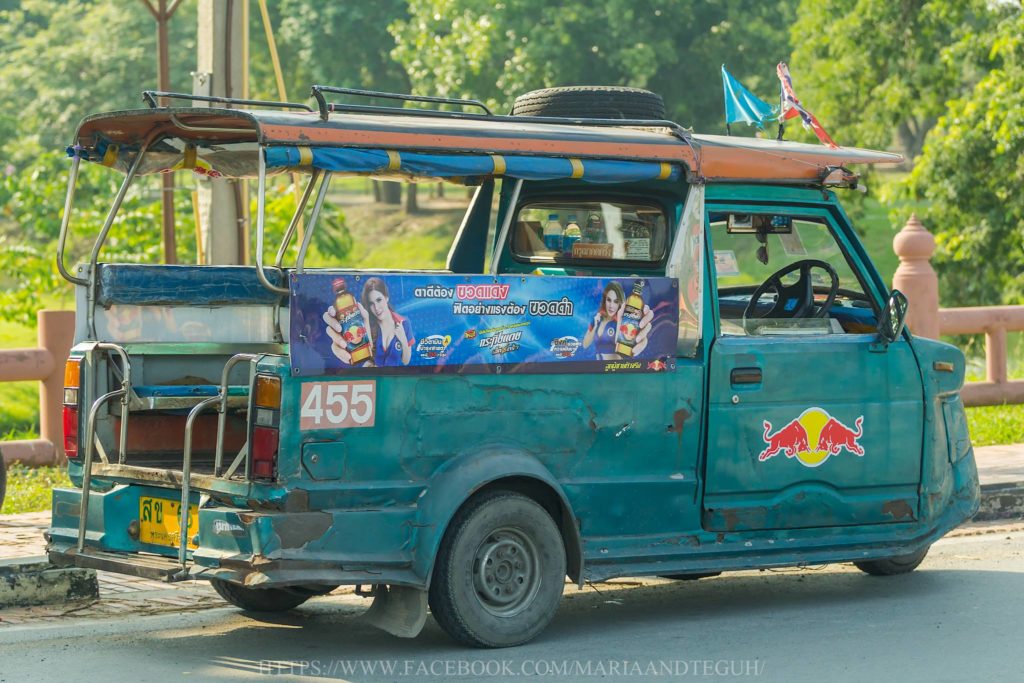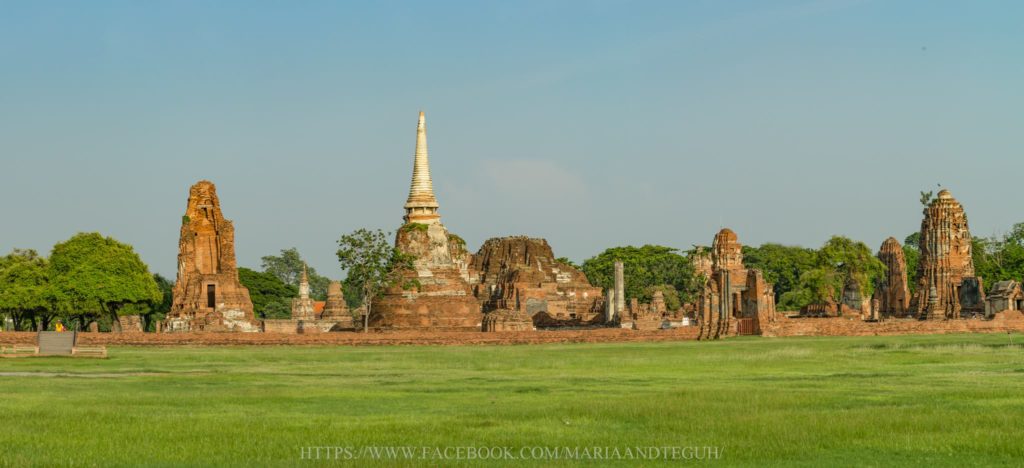 Happy let's get lost!!