Skip to content
"Sathorn Ghost Tower", an abandoned beauty of Bangkok
First of all, we did not make this in purpose to show off on how we could explore the building, but we'd like to show you on how another beauty that Bangkok has got, wasted by hands that had no idea how to be grateful for being able exploring this great buildings.
The building is easily can be seen from Silom area. Especially when you go to Asiatique, or passing through BTS Saphan Taksin. This glorious tall building will instantly catching your attention without telling you which one it is among the other tall buildings around it.
Yes, this building is an abandoned building, which the construction has not been completed. Around 3 – 4 years ago, it had almost no "fence" around it. They only used like nets as symbol of fence. Most of people would try to enter the building easily from its basement, which has stairs to access to its rooftop. But some also "paid" the security to gain the "permission".
As for today, they have shut the building down completely. Start from the tall fence, which gives only 1 entrance point, with security guard, and no chance to enter it without the permission of the owner. Can't blame the owner for doing this. Guess all the "visitors" know how beautiful this building and its view, but some are forget that we should be thankful by not acting like child while exploring inside. Not to mention also for some suicides cases happened, by jumping from the building 🙁
And here's some images inside the building that has been "decorated" by irresponsible hands.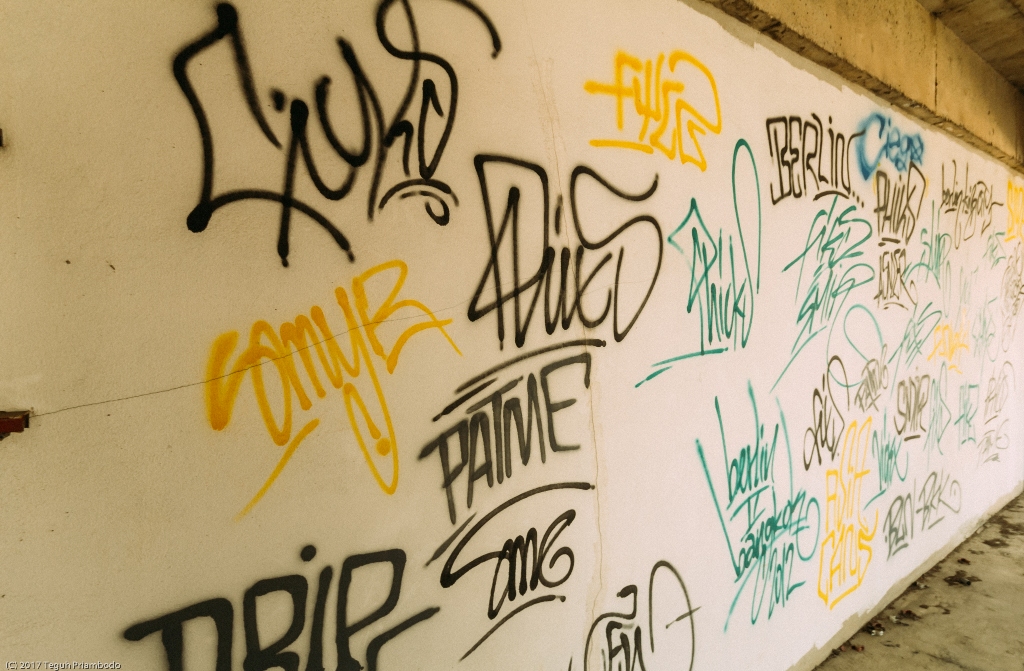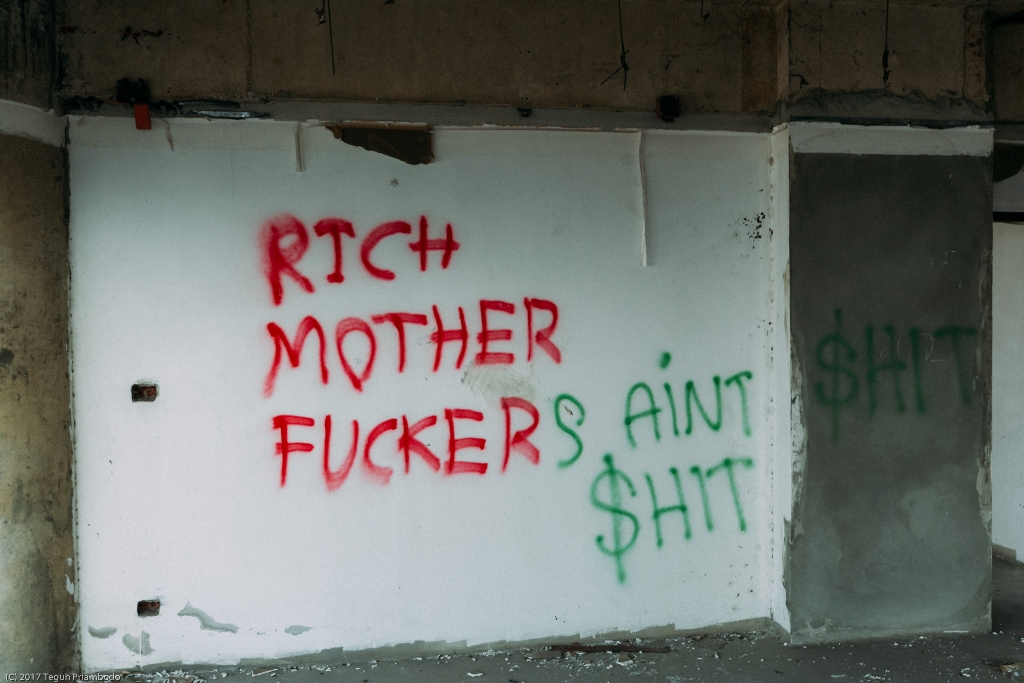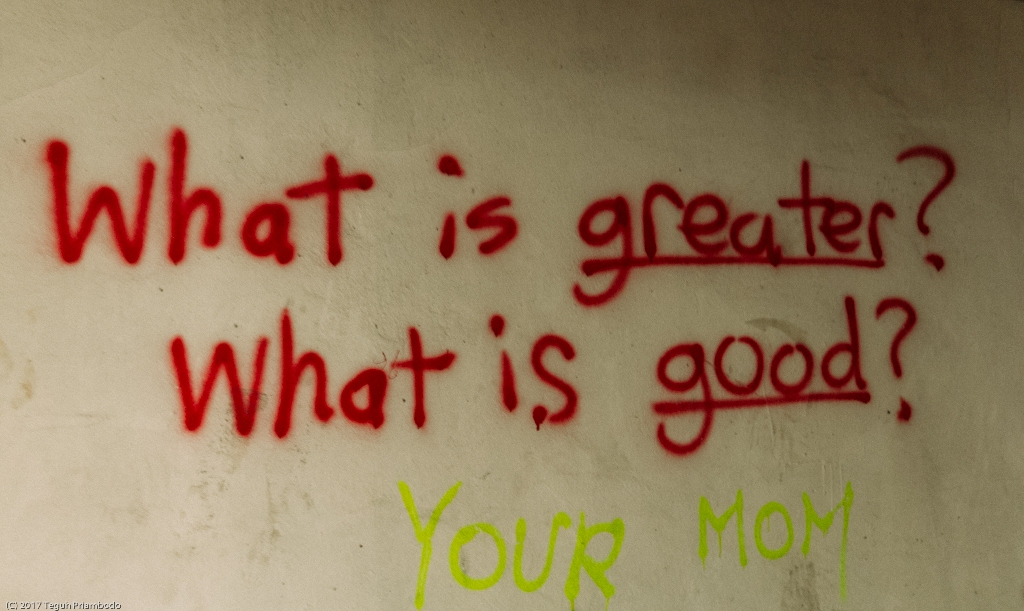 ✪✪✪✪✪
After knowing the decoration inside, now the time to know why this building is  favorite, well at least for us 🙂
This building has the best vantage point in Bangkok. For us, no other building in Bangkok can give the most complete view that represents beautiful Bangkok. Especially that Chao Phraya river line, just simply beautiful!. For us, this place is a complete package of Bangkok beauty.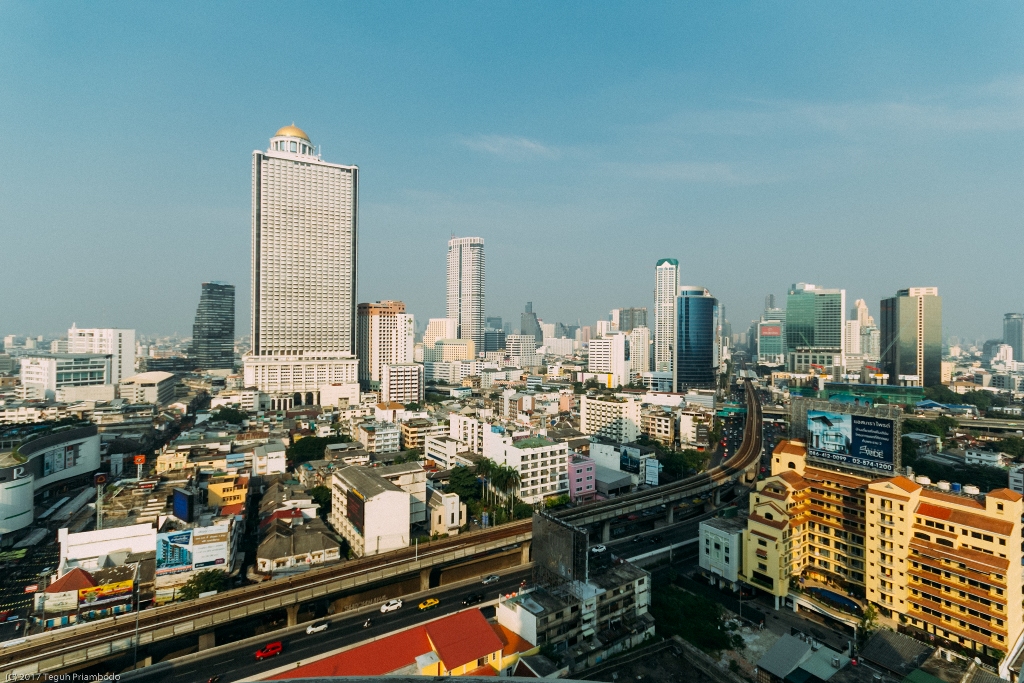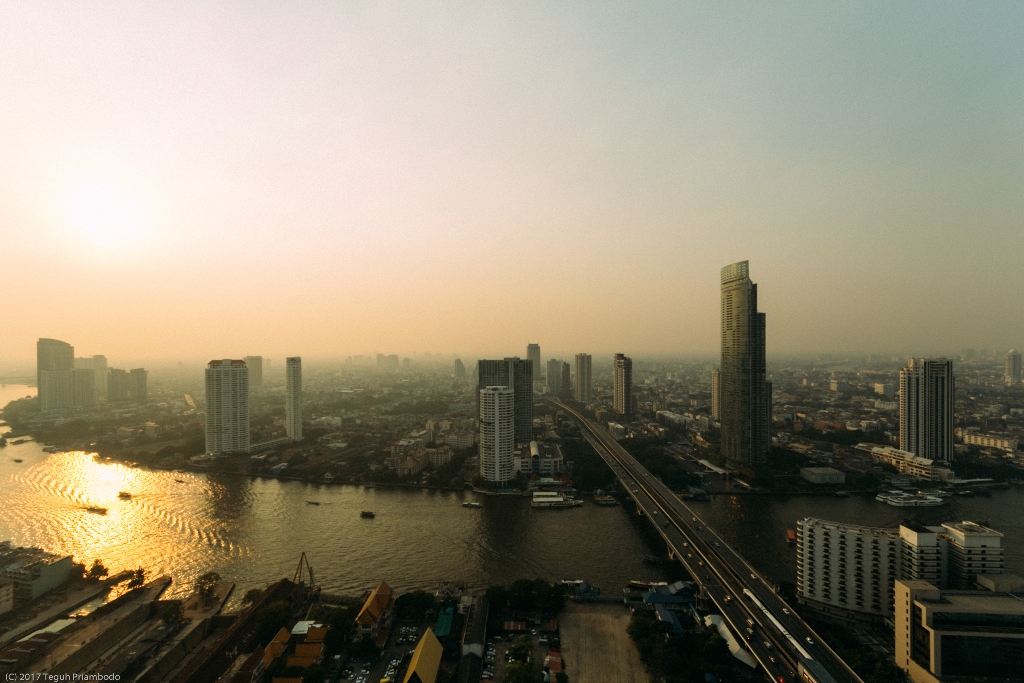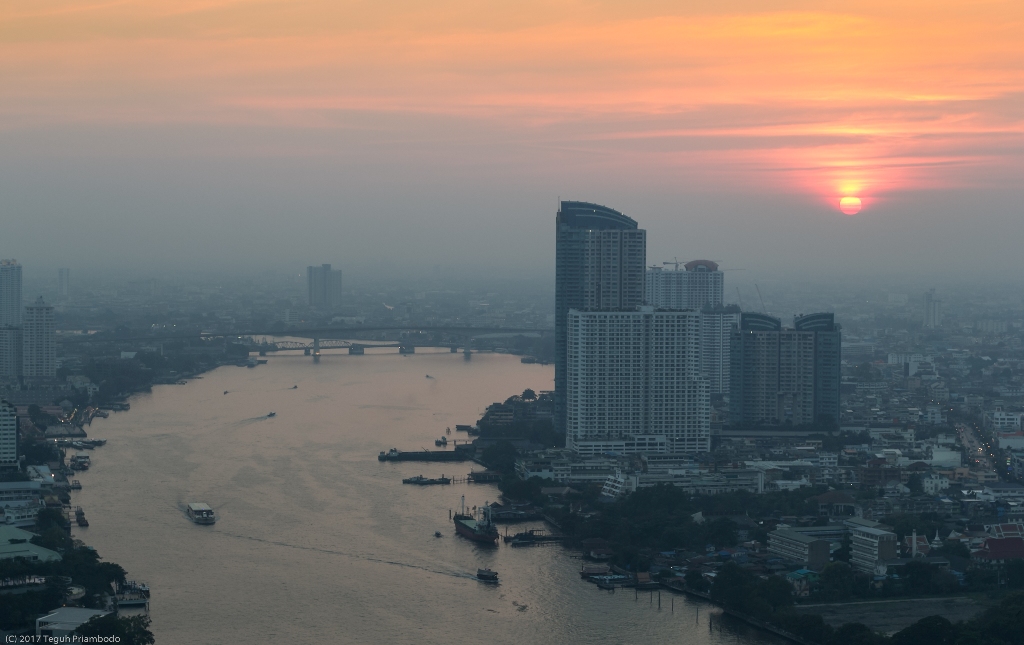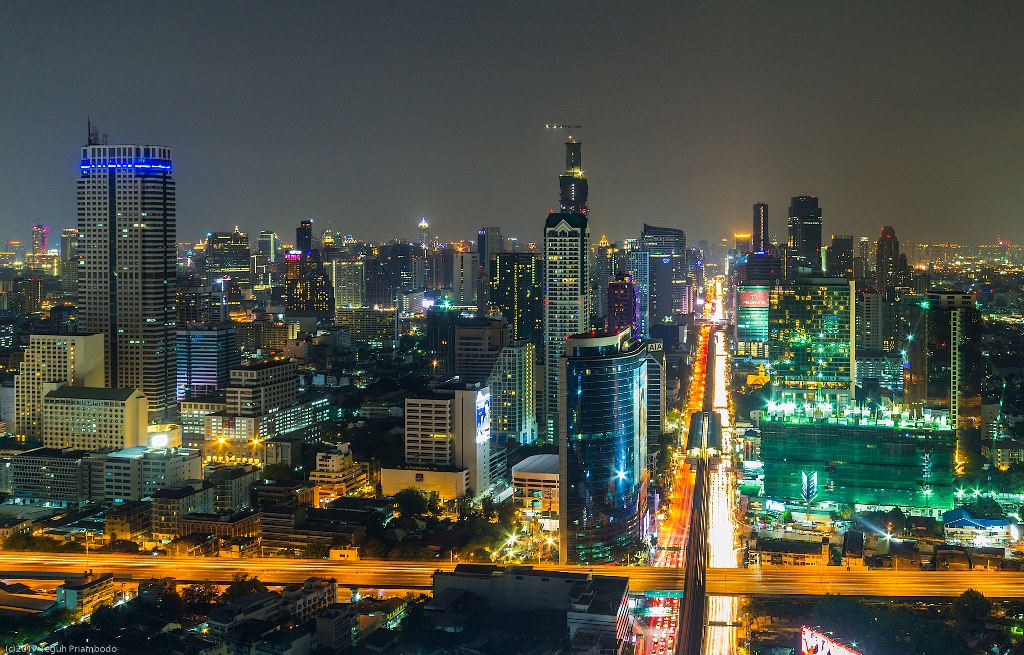 So, conclusion is, the place is awesome!! If you are photographer, or at least taking picture of city is your hobby, then this place is another heaven for you.
We can take lesson from this place. Abandoned building is not scary as people may think. As other things in this world, incomplete things won't always give nothing, it all depends on how you use or see it. This place might be scary outside, but it can give you stunning view from inside. Unfortunately, those stunning views now have no chance to be seen now. Coz some of us were truly being childish to use one rare opportunity to experience hidden gems of Bangkok.
Don't try to go inside this building, as the owner now strictly restrict everyone to go inside, unless has permission from him. And you can forget to try pay the security, you won't be able to go inside. They only have 1 access point now, and don't push your luck by trying to find illegal entry. Enjoy your stay  in Bangkok without having getting trouble. If you do still want taking cityscape not far from that place, you can always try this place.
Happy let's get lost 🙂