Skip to content
"Lopburi (II)", beside the sunflowers
Okay, Lopburi indeed well known for its sunflowers, and its monkey of course. But do you know that Lopburi actually has more than land of sunflowers?
Oh yes, they do have also waterfall. Quite good waterfall, it's completely has no entrance fee, just 10 Baht fee for parking your vehicles. Location, bit far from Lopburi, around 80km. However, along the road, you will have great views, including sunflowers field 🙂
In case you need more info how to get to Lopburi from Bangkok, you can check the detail here.
✿✿✿✿✿
Before going there, we tried to find a place to stay and rent motorcycle. And we found 1 great place that located just few hundred meters from Lopburi train station.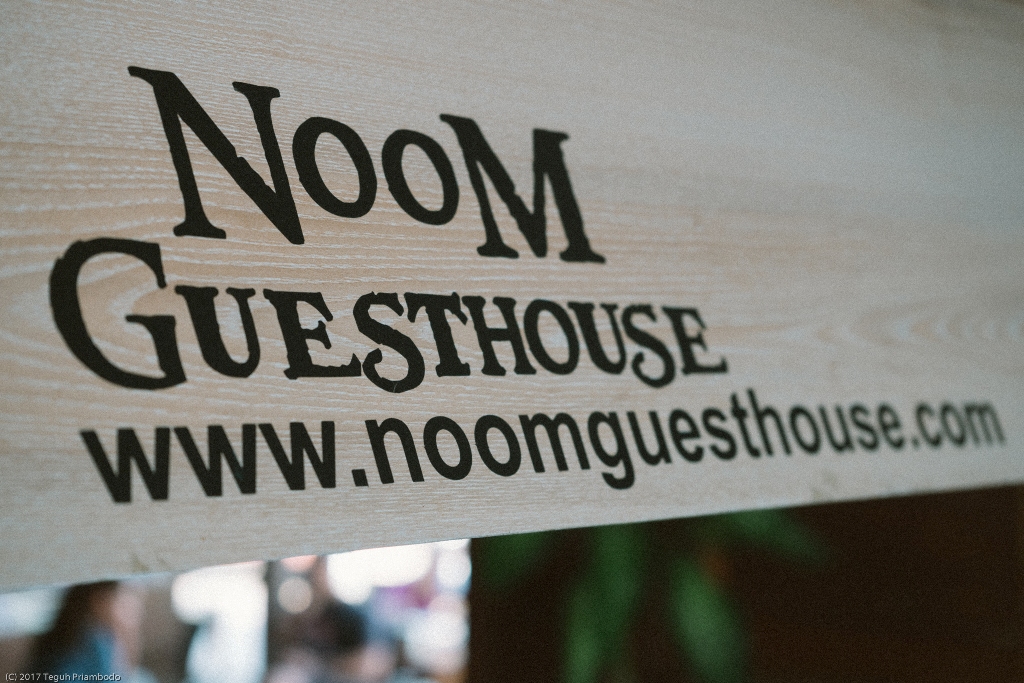 Name is "Noom Guesthouse". Basically this place is combination of hostel, restaurant, and motorcycle rent. They have shared room and also private room. That private room we had it for only 500 Baht, and it's more than we expected. Clean, quiet, comfy, and of course our own bathroom.
Scooter is available for 300 Baht per day, and the owner also will give you maps of tourist attraction, so you'll know where to go.
Restaurant and bar would be like place with vintage theme. Western and Thai food are available with great taste and price.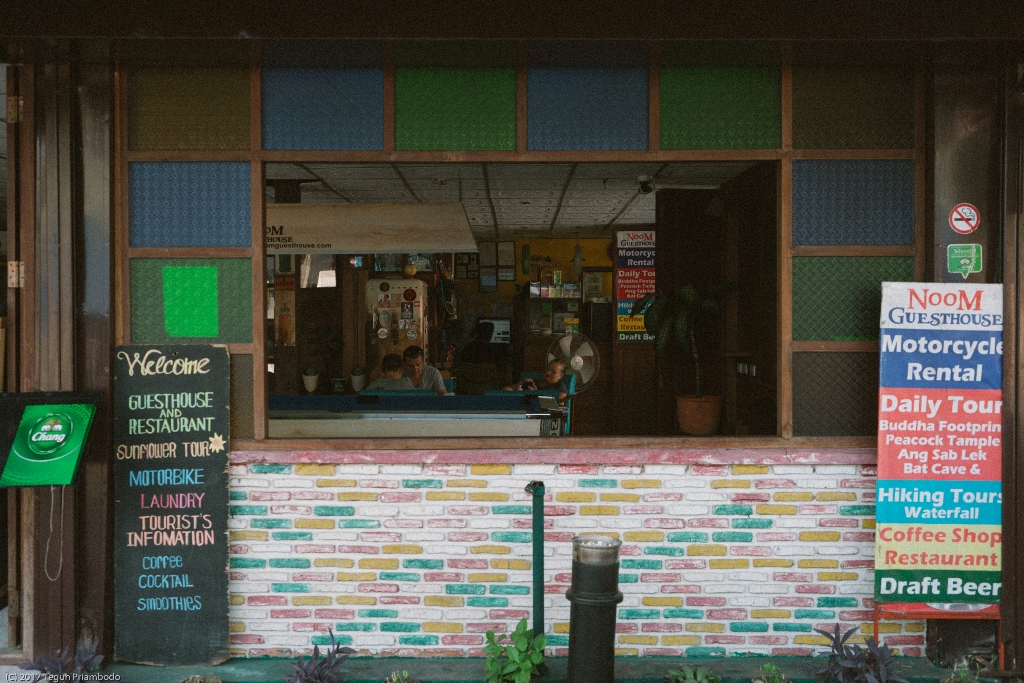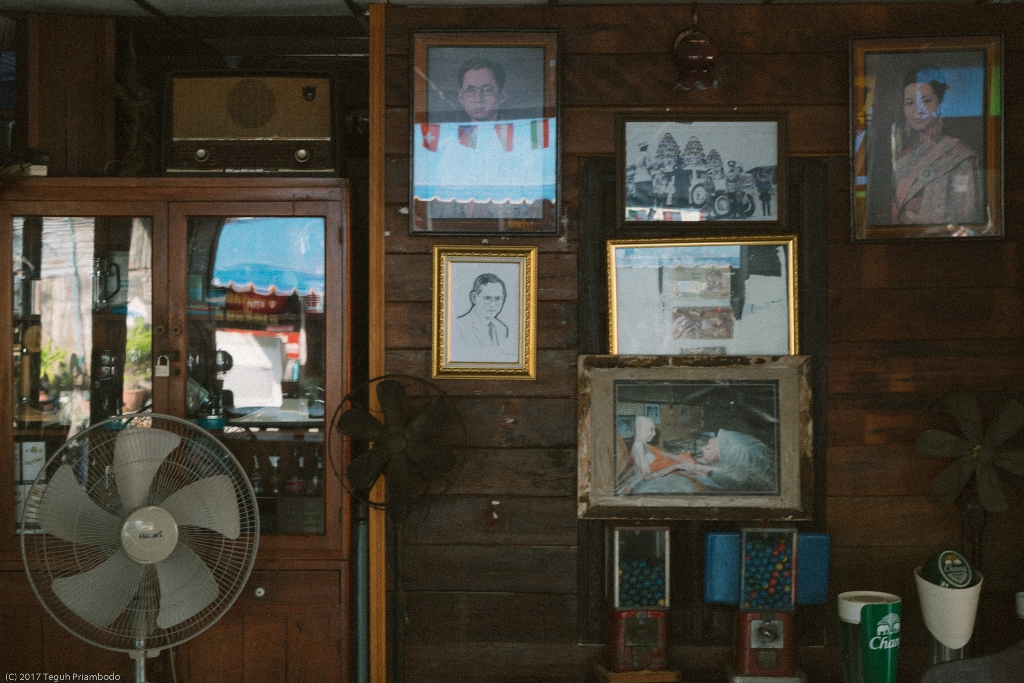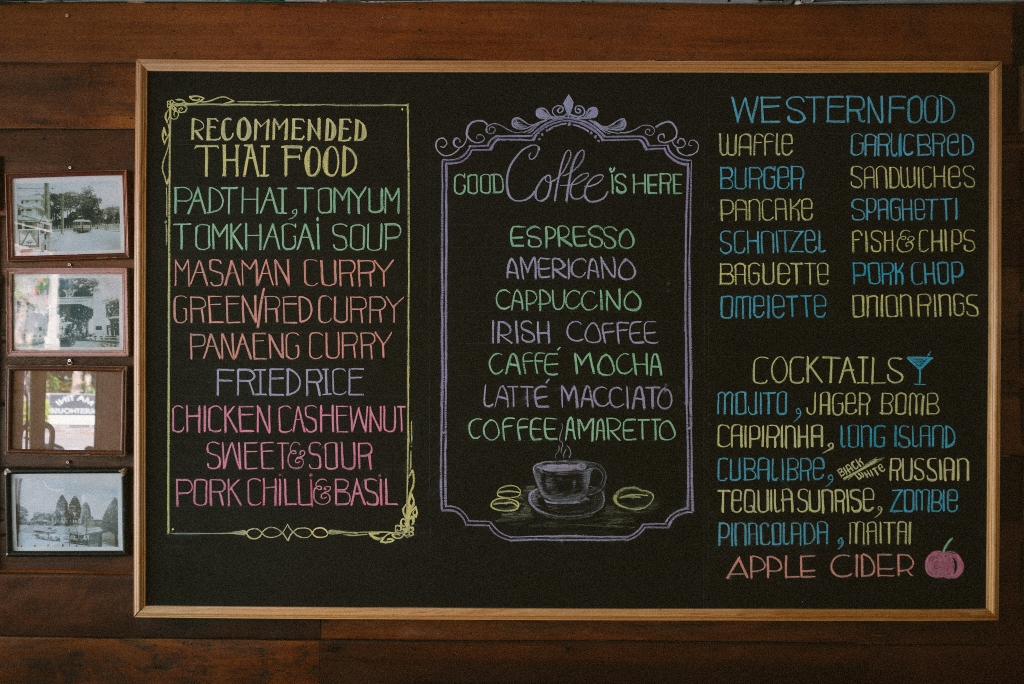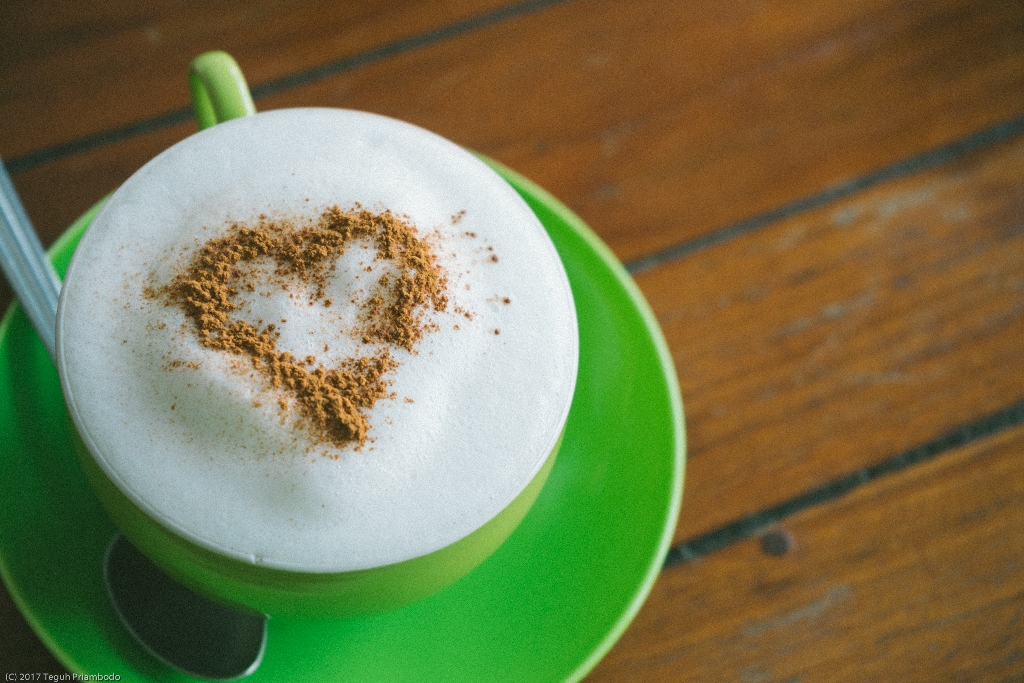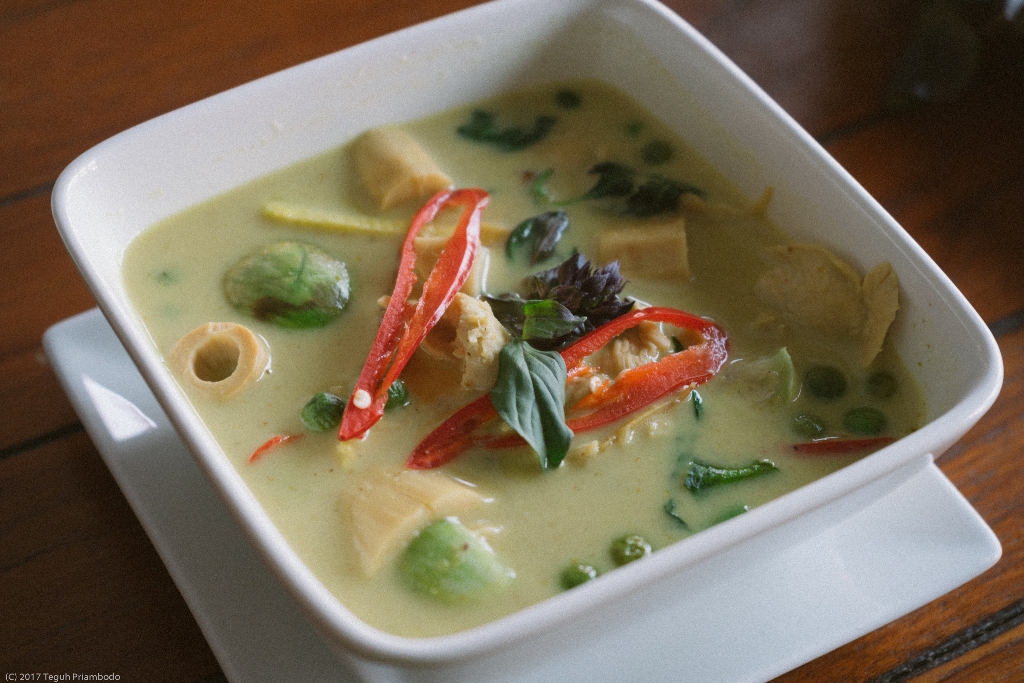 ➳➳➳➳➳➳
Now you have the place to stay and the bike, time to go to the Wangkanlueang waterfall. Follow the maps below and find it using your online maps. It's a long way using you motorbike and hot as well, so better take your jacket while riding to protect you from the heat.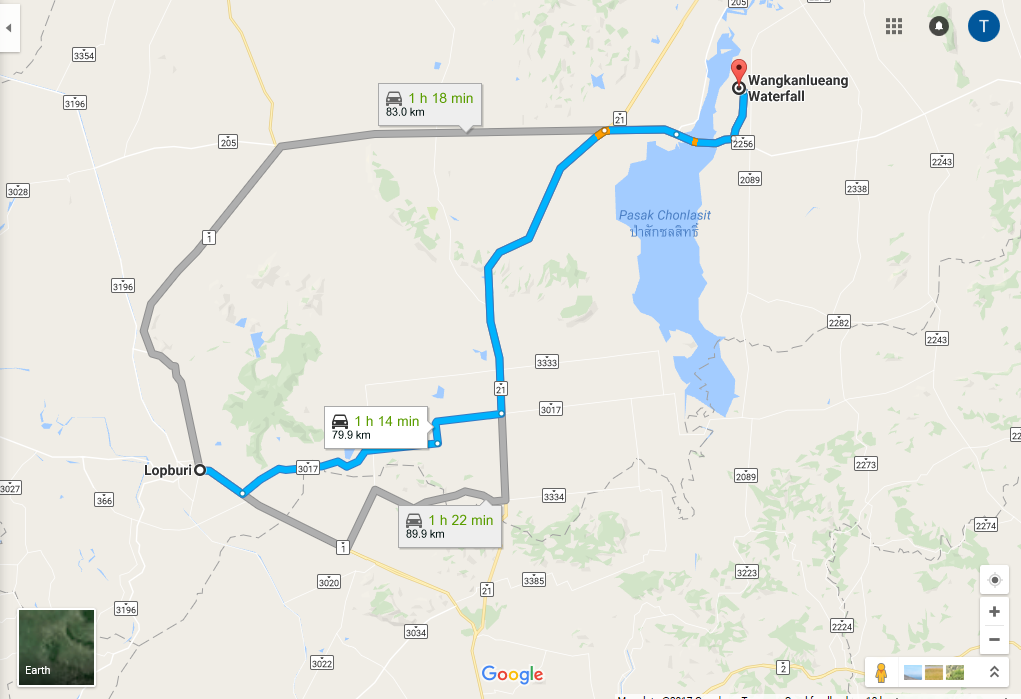 Arriving at the waterfall, park your vehicle, and give 10 Baht to local. This is like "unofficial" fee, but since it's free tourist attraction, 10 Baht is nothing compared to what you will have inside.
No worries as this place also provide you with toilet and bath room. So you can clean your self or changing your clothes after playing. Also if you coming in weekend, this place will be full of people.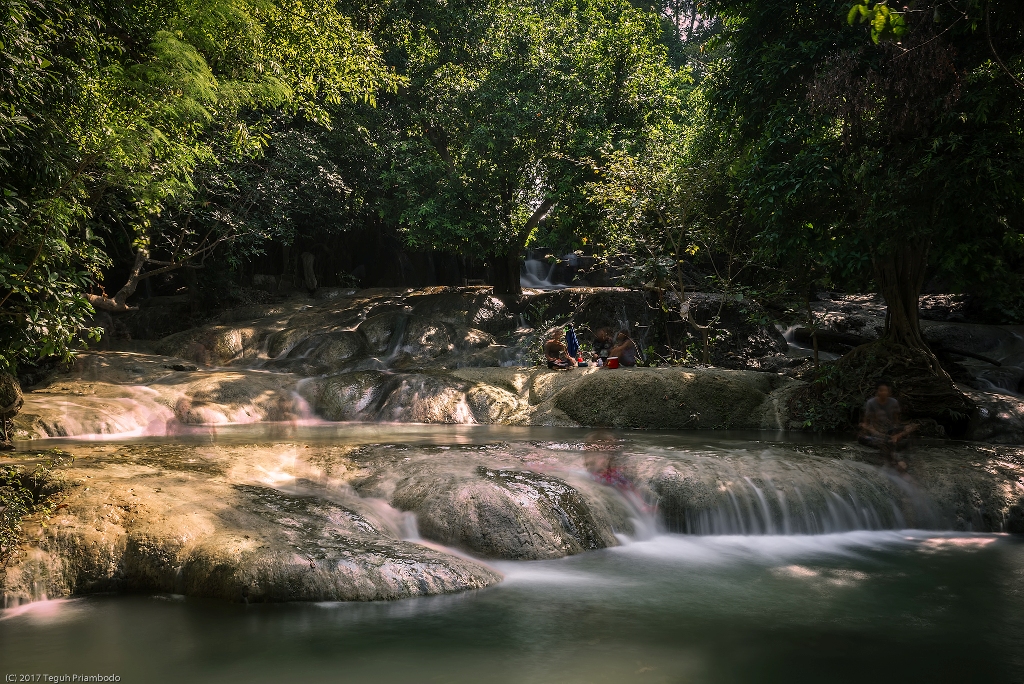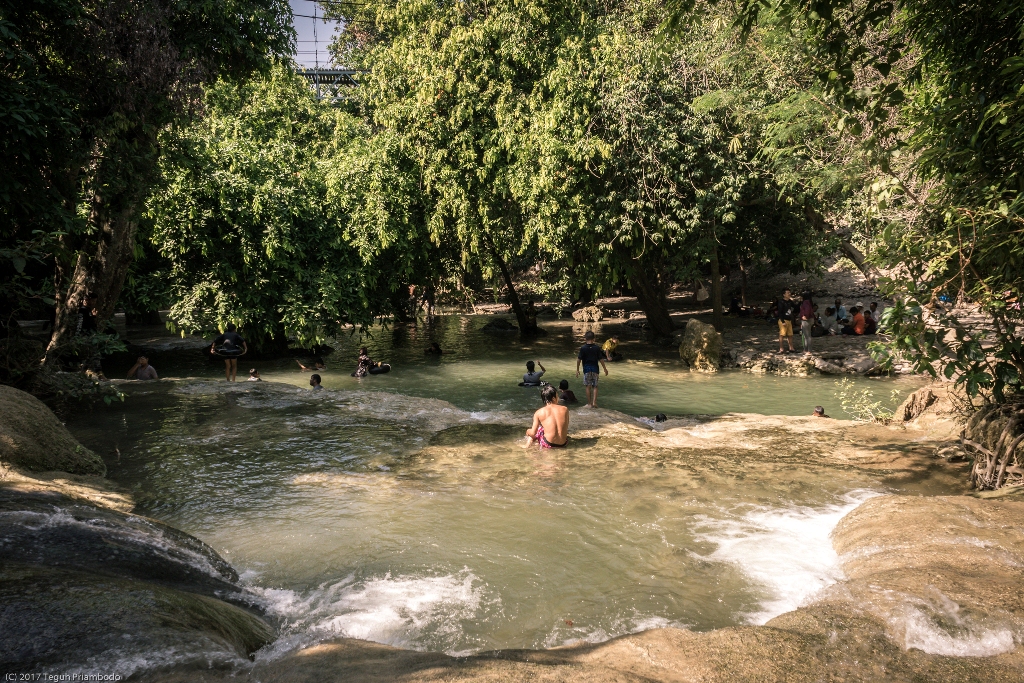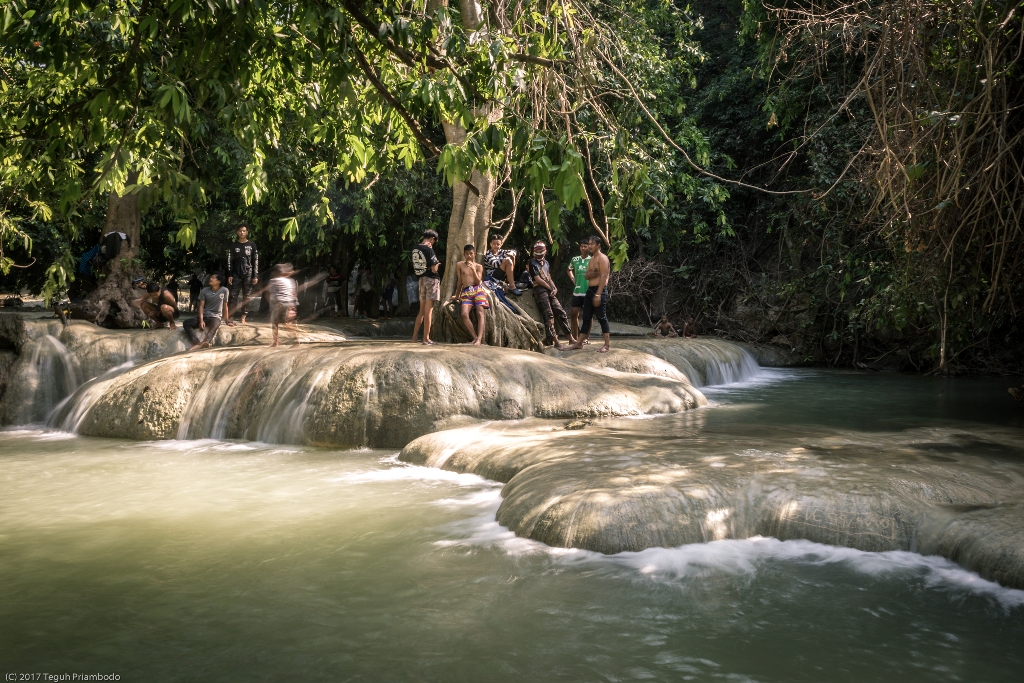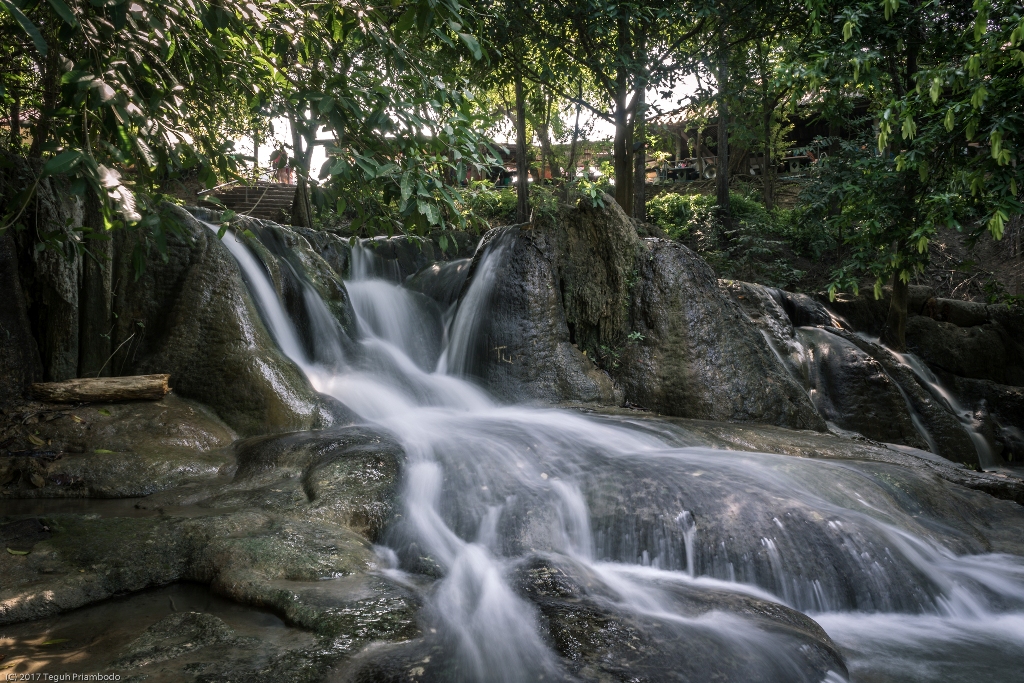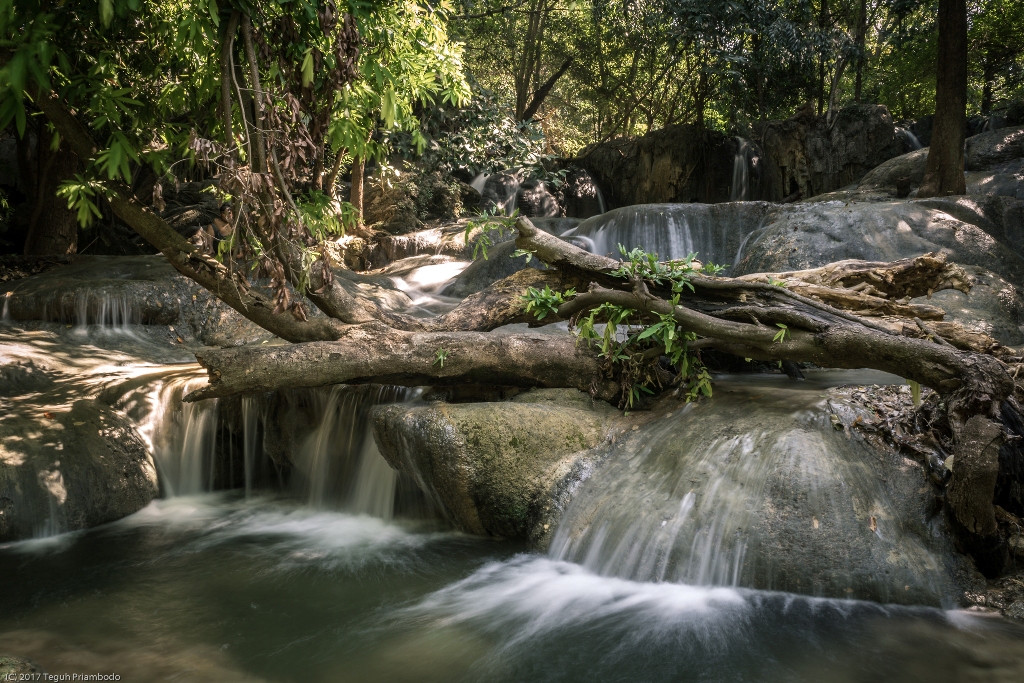 ♒♒♒♒♒♒
It's beauty isn't it? Water might not be as clear as Erawan waterfall, but still it's clear water where you can swim with the fish as well
Another tourist attraction also available near this place. It's a big dam that located around 30km from this waterfall. The name is Pa Sak Jolasid Dam. We found this place is like regular place. You can take the truck to go across the dam and enjoying the view. If you still interesting to continue the journey, this dam can be reached on the way back to Lopburi.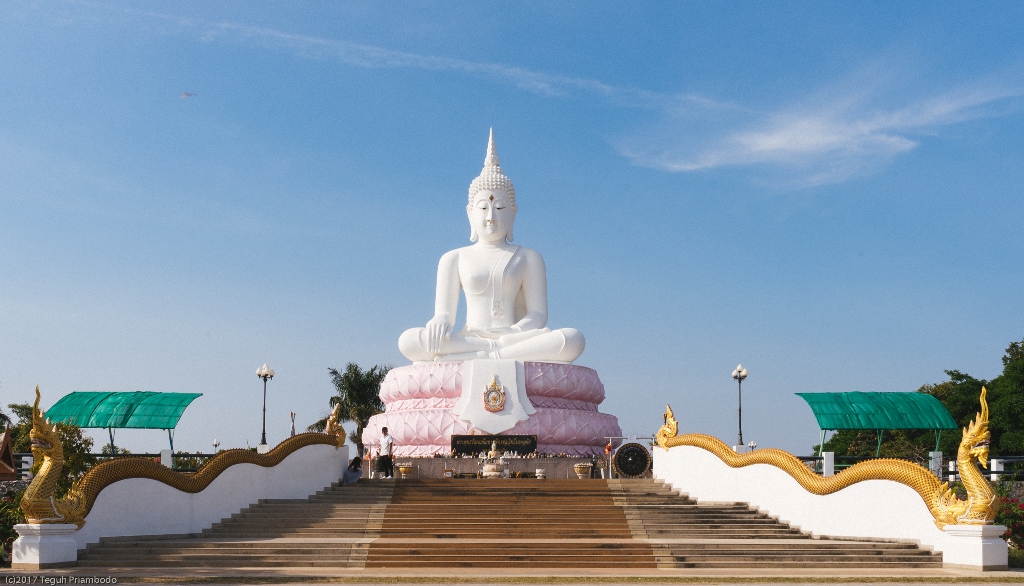 Conclusion, Lopburi without sunflowers still has many things to offer. Enjoying the city without having traveling outside also could be your best option, if you feel lazy to wander around. But still, you got to enjoy Lopburi nature if you got the chance to visit.
Happy let's get lost 🙂