Celebrating Chinese new year in Bangkok this year could be merrier than usual. For those who haven't tried to celebrate the day in Bangkok, this is your chance as the days will be celebrated on Saturday, 28 Jan to Sunday, 29 Jan 2017.
Chinese new year is not a "big" day in Bangkok, well at least if you compared to Songkran or new year. So, you'll find most shops will be opened during the ceremony. And it's not public holiday as well. Thailand government only apply this day as public holiday in certain provinces, but definitely not Bangkok.
According to Tourism Authority of Thailand (TAT), this year celebration will be focused at Lumpini Park, from 25th-29th January 2017. This event will be held along with Thailand Tourism Festival 2017, that also will be held in the same day. This park is easy to be found. All you need to do is take MRT or BTS. For BTS, you can take the train to Sala Daeng station. And MRT you can take to Silom station. The park will be across from those stations. For MRT, you can also take to Lumpini station, but the walk is quiet far to the entrance.
Check out the image below for detail. (sorry as TAT only provide image with Thai language)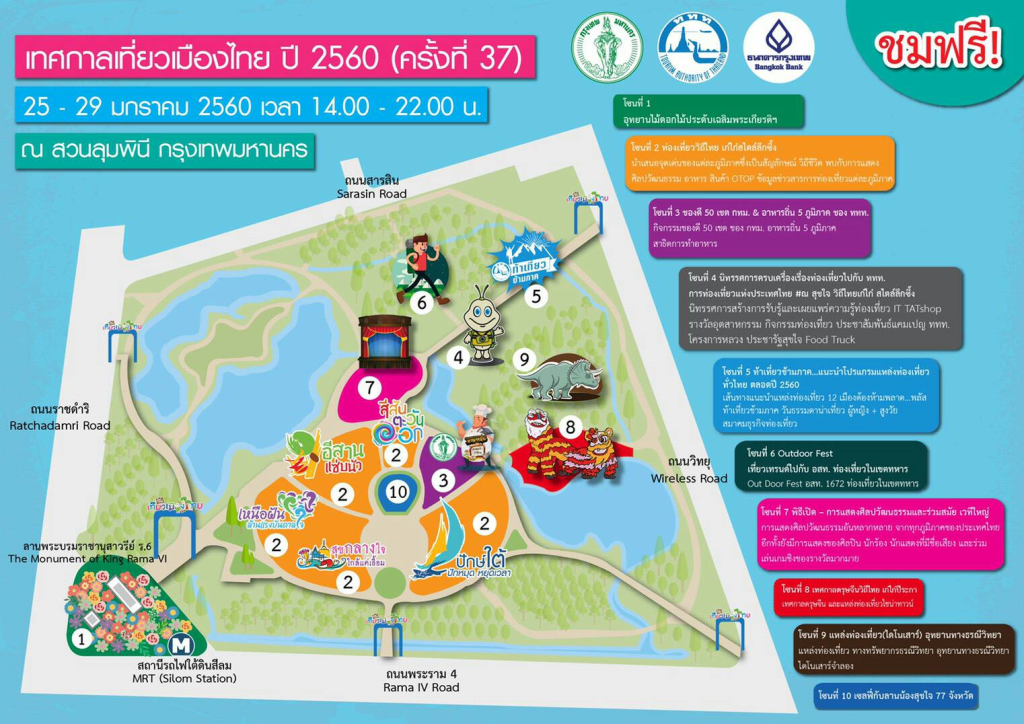 Zone 1 ► Will display floral to respect King Rama IX and X. This is to show us on both Kings' effort to help Thai people by creating floral project to boost the economy.
Zone 2  ► Discover Thainess from five regions in Thailand. People can see the diversity of Thailand from five major regions. Not only showcasing the area, but also the culture product, such as foods, handicraft, architecture, etc.
Zone 3 ► CULINARY!!! Oh yeah, this is the best zone!!! Find out more han 50 regions in Thailand showingcase their traditional foods. Gotta be super tasty!!
Zone 4 ► Special zone for Tourism Authority of Thailand. In this place they will show you their campaign about Thailand. So if you're looking for detail how to explore Thailand, then this is the right spot.
Zone 5 ► Another zone for Tourism Authority of Thailand, but this time is more specific to tour and travel package.
Zone 6 ► Outdoor festival that related with traveling in Thailand
Zone 7 ► This is the main stage of the event. This spot will be full of singers and performers. Not only from Thailand, but from China as well.
Zone 8 ► This is the special spot only to celebrate Chinese New Year!! Here you can find not only Chinese food, but also praying to gods, and understanding more cultural detail such as how Chinese new year celebrated across the globe.
Zone 9 ► Zone to show people about discoveries that had been made in Thailand. More likely to be showing off geological information.
Zone 10 ► There'll be Nong Sukjai in this zone. He's Thailand mascot that represents happiness. Right spot for those who love to take photo, as the place will be full of beautiful decorations.
Please remember the date 25 – 29 January 2017 and open from 2PM – 10PM
☀☀☀☀☀
If you still want to experience the real Chinese New Year, you can always visit Chinatown at Yaowarat Rd.
But please remember as they have announced earlier that this year Chinese new year will be a quiet one, due to honor the King Bhumibol that passed away last year. So we're not sure if there'll be like big parade or festivals there. Though some say the celebration will go on. Guess you should check it out 🙂
The place is easy to be found. Just take MRT to Hua Lamphong station, and from there you can continue by walking or take taxi/tuk tuk. It's a short walk for only 1.2km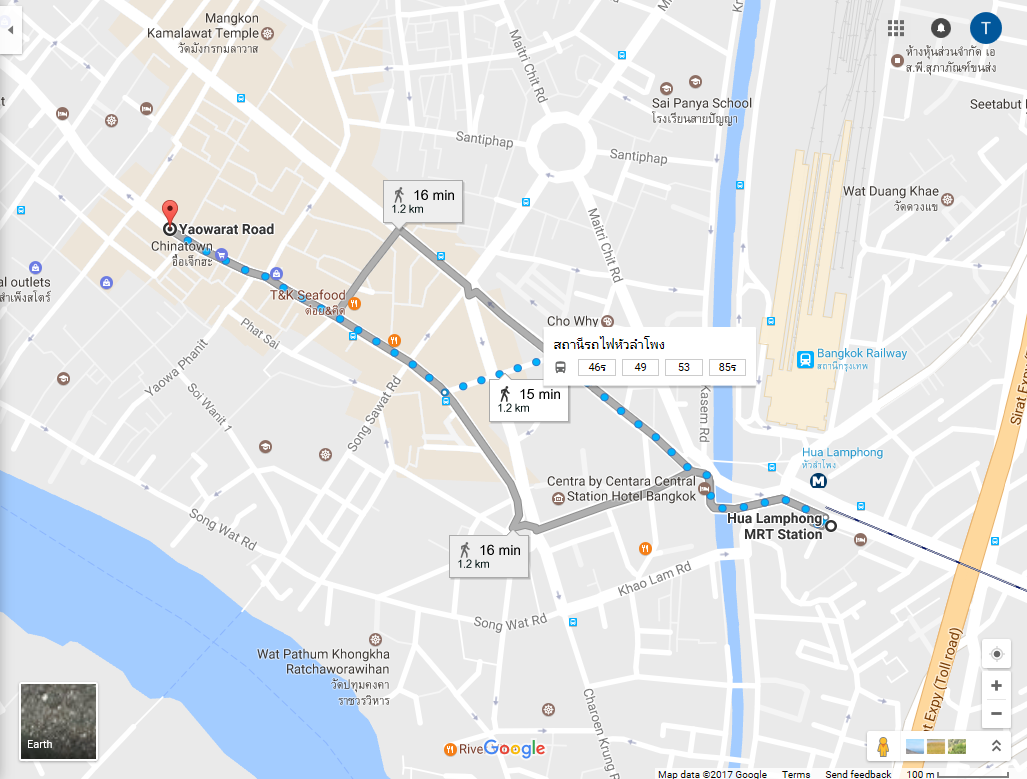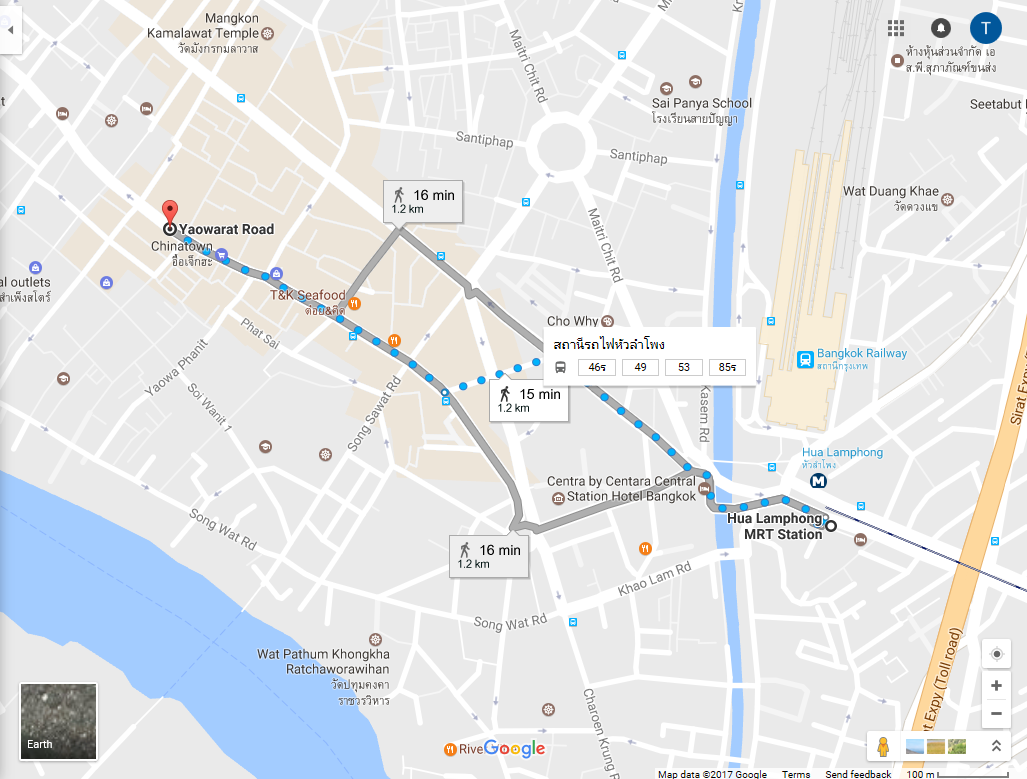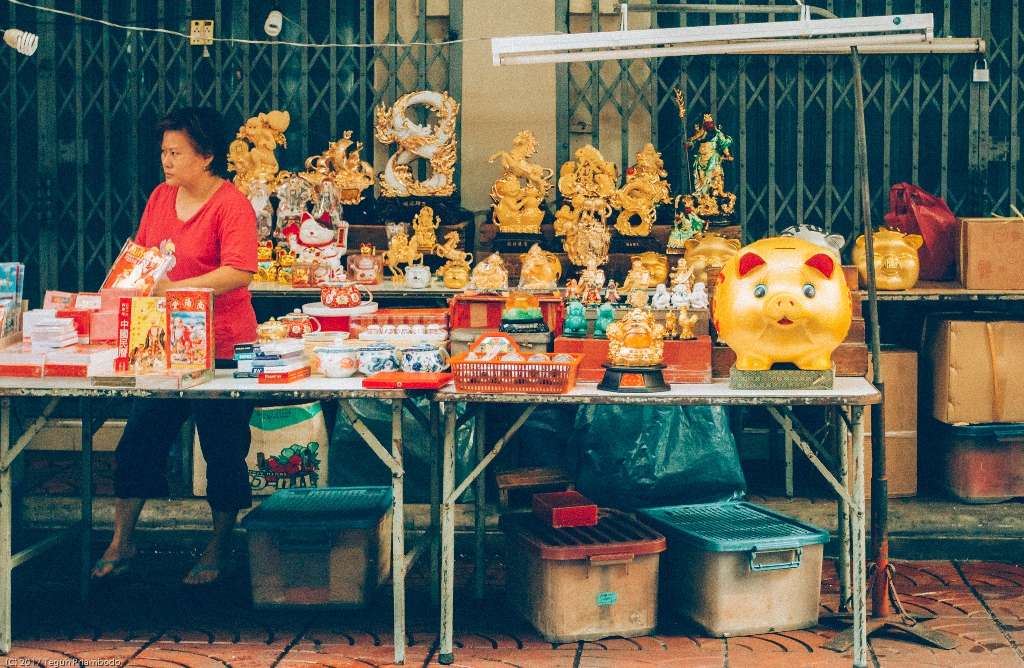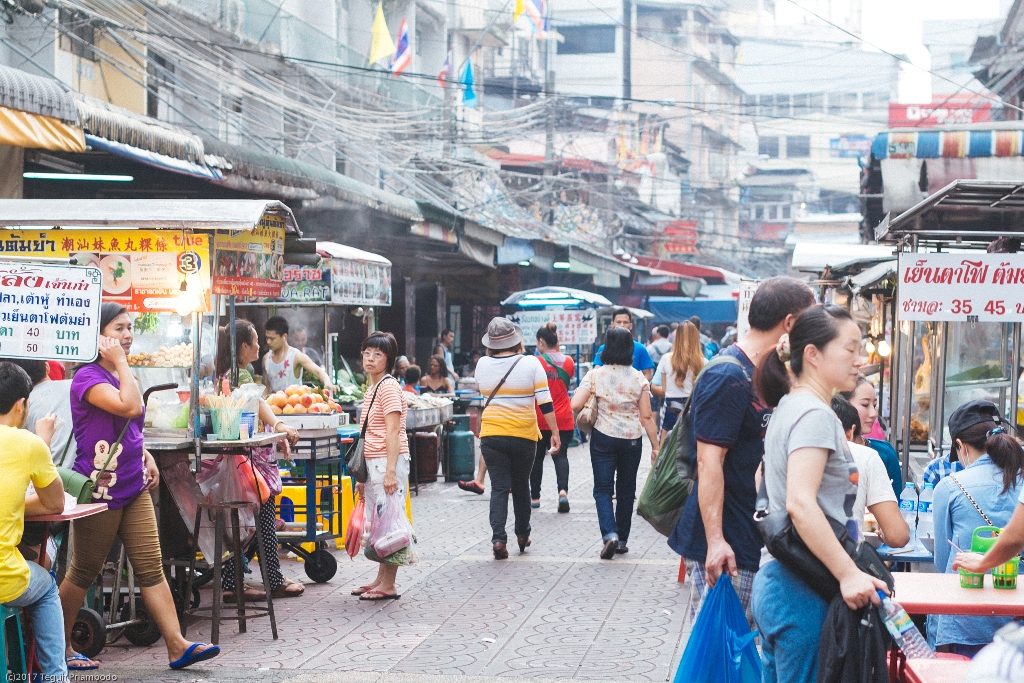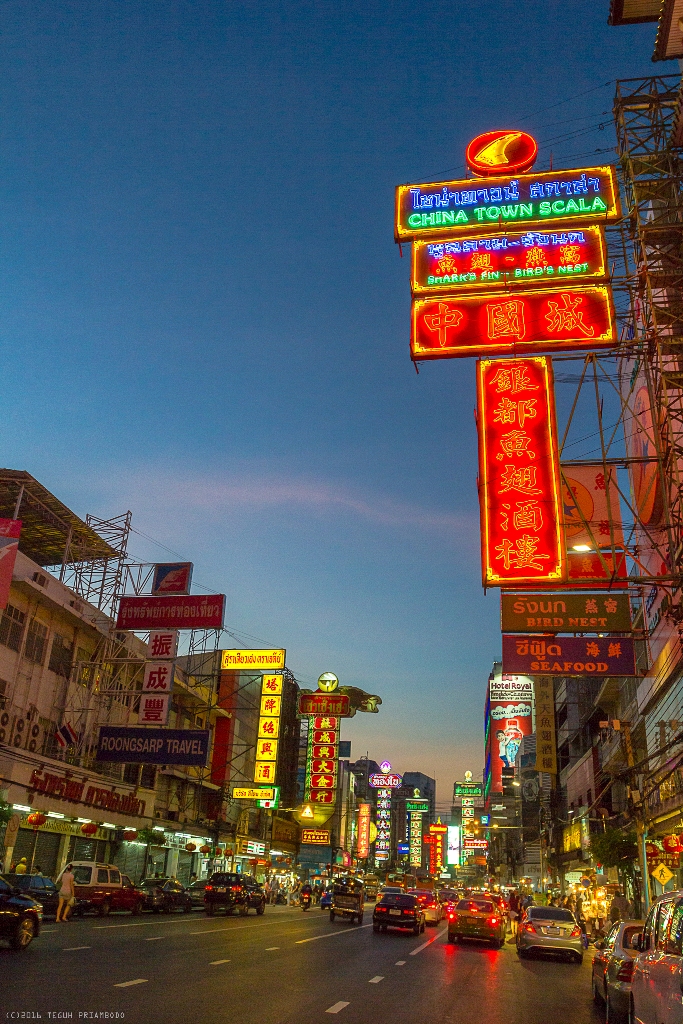 Happy Chinese New Year 2017 for those who celebrate it!! And do enjoy special Bangkok during the great festival!
Happy let's get lost 🙂