Skip to content
Koh Samaesarn, hidden treasure of Sattahip
 Koh Samaesarn. Honestly, this one is also another trip that we did not have in purpose. At first, we did want to go to Koh Kham. We went for this trip on Monday, staff there said that Koh Kham is open only on weekend, Saturday and Sunday. Thought we went there for nothing. Until we met some Thai people who kind enough and asking us if we want to go to Koh Samaesarn with them.
First when asking the staff there, they told us with sign written on their desk "Foreigner cannot go to Koh Samaesarn without Thai people". What we understand that foreigner should go inside the island with Thai people as guarantor. Reason of why, we did not want to ask. It's their island and they right to apply any rule they feel good for them. We just can say thank you to meet kind people to let us enjoying the island with them. Again, if you are not Thailand citizen and want to go here, please make sure you got Thai people go with you, or they won't let you in
By the way, islands here are managed by Thai Royal Navy. So please respect any rules mention on their place. Business hours, not sure about this one. Coz we went there on Monday, but some websites said they're ope only weekend. You can go to the island starts from 9AM, and last boat from the island is 4PM.
*you cannot stay overnight in this island
❅❅❅❅❅
How to go here basically is the same like going to Koh Kham. They're just using different pier to go.
Since we have no vehicles, we traveled there using minivan from Ekamai bus station. This station is located just next to Ekamai BTS station.
Arrive in the bus station, don't go with random people offering you minivan. Go to small counter with sign "SATTAHIP" and  tell the lady that you want to go to Koh Kham, Sattahip. Ticket will cost you 155 Baht. She will tell the driver later to drop you at the nearest point from the pier.
Bangkok to Sattahip is about 160km, and the trip will take around 2.5 hours. Driver later will drop you in front of 7/11 and old bus stop. Here you can buy water and snack you like, coz there's only limited options for food in the island. From this point, wait and take only blue song teaw, not other color. Tell the driver that you want to go to Koh Samaesarn. Don't take a walk, it's 11km. Song teaw will cost you 15 Baht per person. This is the location of the pier.
You can also take the same blue song teaw from this pier to go back to Sattahip. Since the distance is farther, driver will ask for 30 Baht. Just tell them that you wanna go to minivan to Bangkok or Khrung Thep.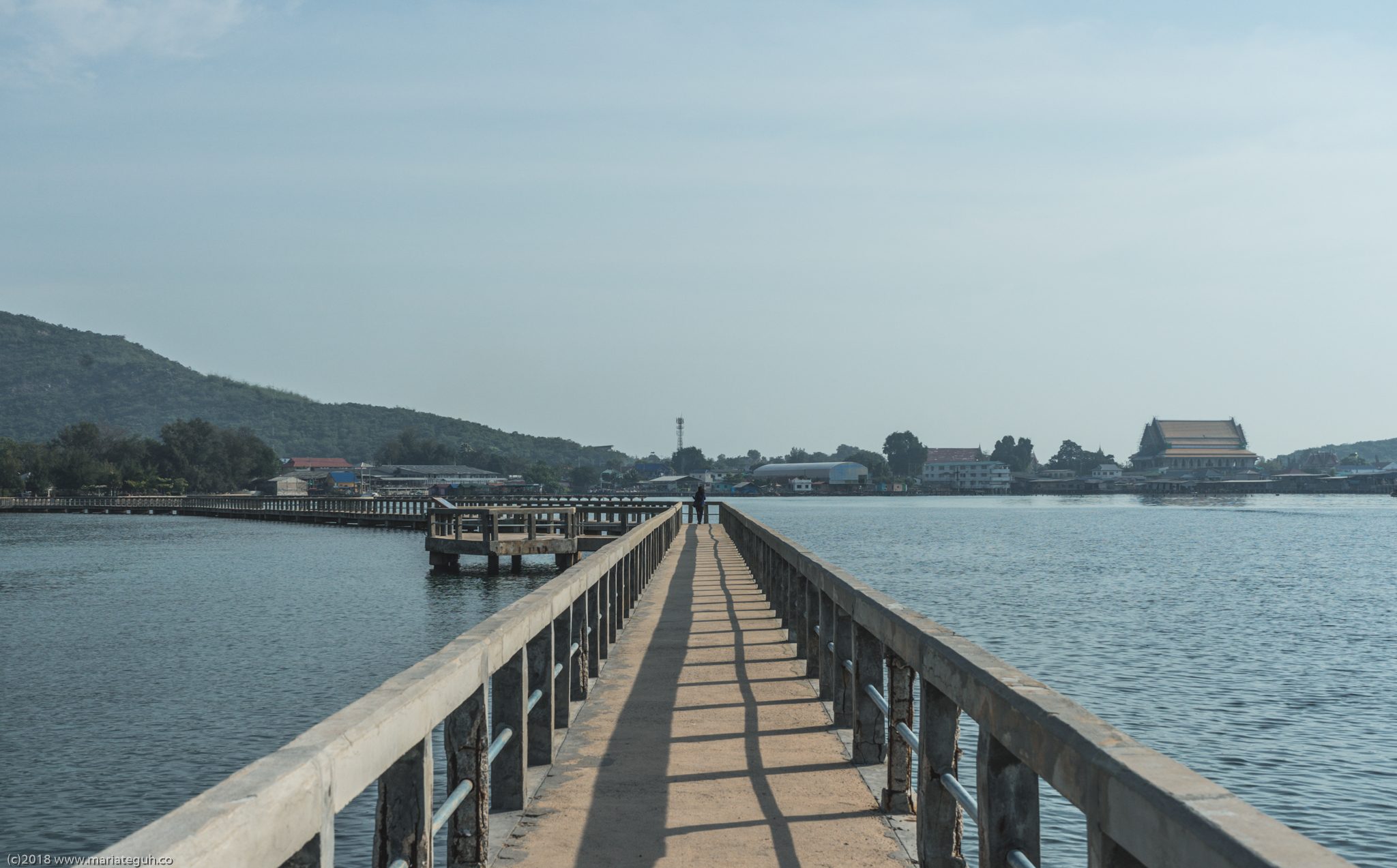 Once you arrive, please ask your Thai friend to talk with the staff and pay the ticket for 600 Baht per person. This will include for boat to go and back from the island.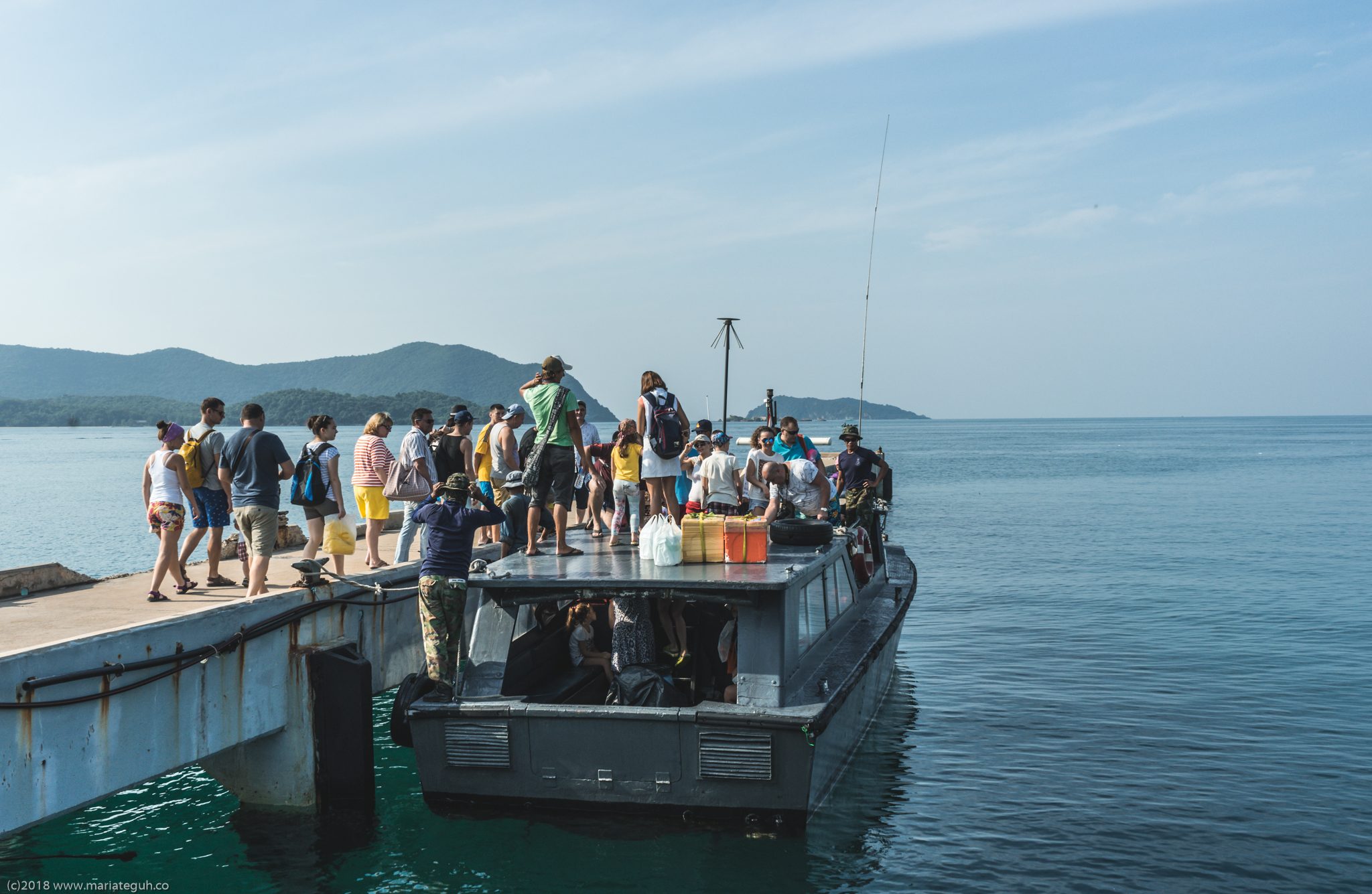 ❅❅❅❅❅
In the island, you'll be welcomed by Thai army staff. You can't go directly to the island, but they will brief you first about the island. This brief mostly will talk about what's inside the island and what you can and cannot do, in Thai language of course 🙂
The brief finished, you can go with them using like pickup to the beach. And this is where the fun part lies.
The beach is not big, and also not too many people around. The water is crystal clear, the sand is white, and you can play volleyball also here. Also they have vantage point, don't forget to take picture from that spot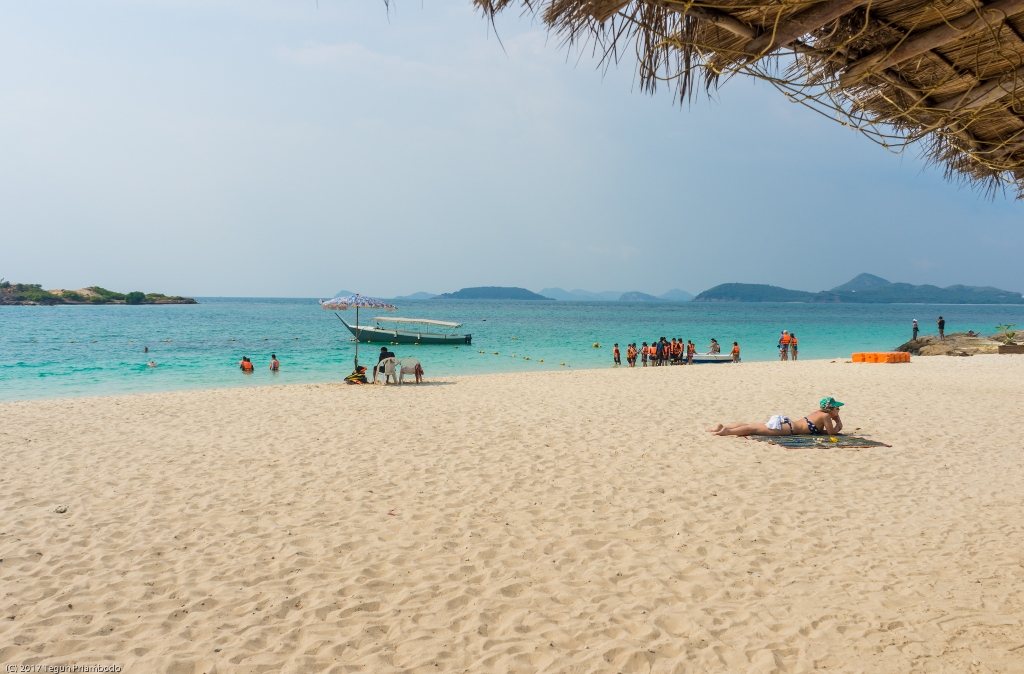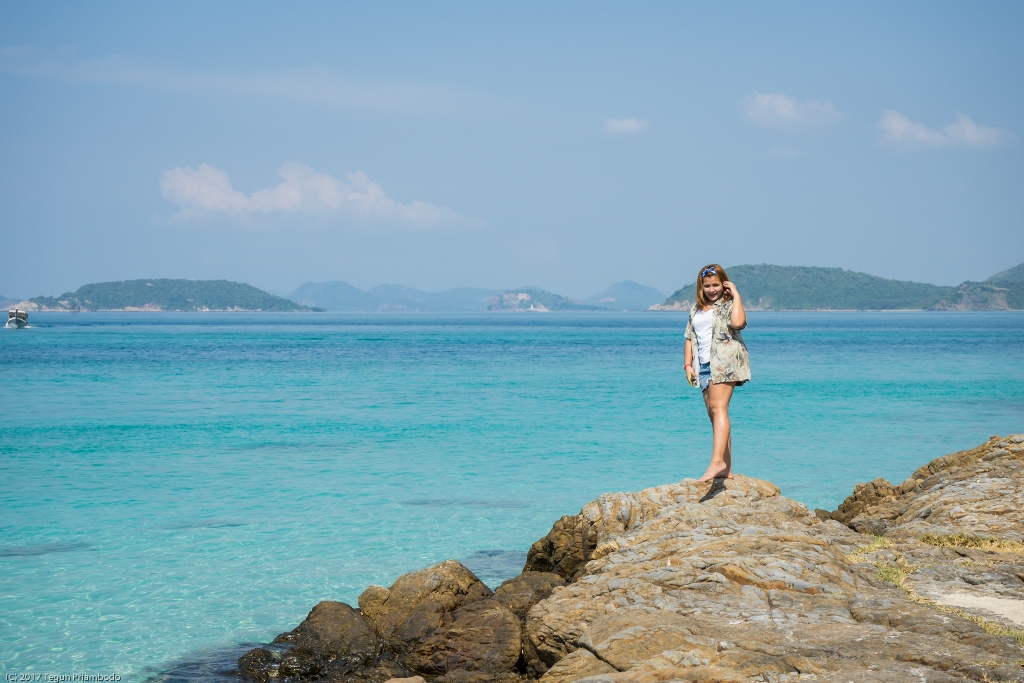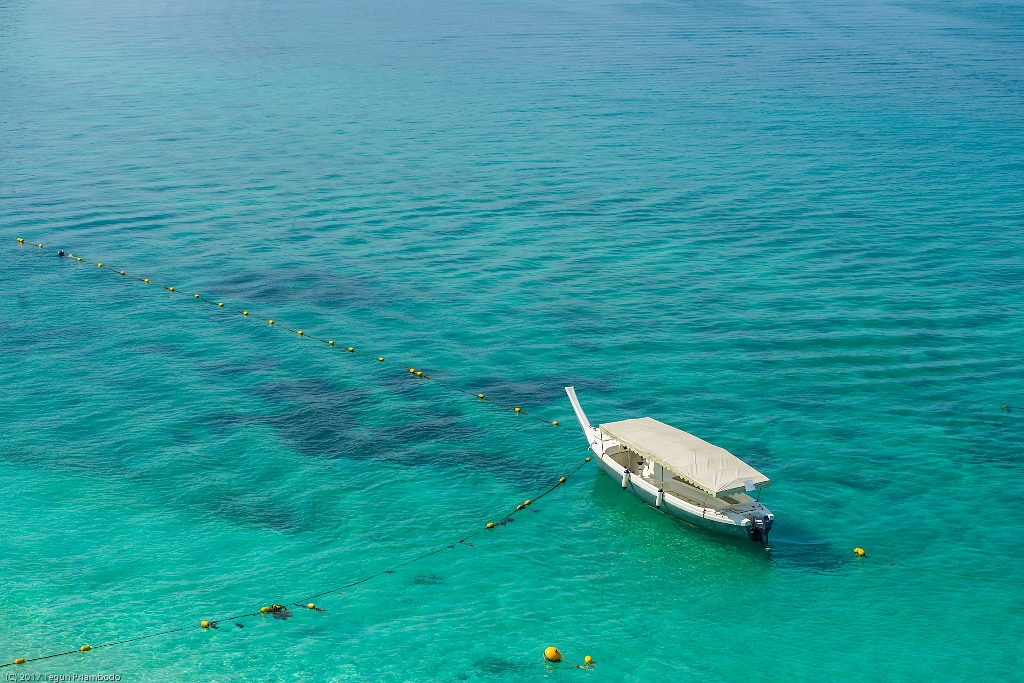 Snorkeling is the main attraction here. Your ticket is already including boat, vest, and instructor for snorkeling. But for the google, you can rent it for 50 Baht each. Before you go, the instructor will brief you on how to do snorkeling in safe way. But again in Thai language. After that you can enjoy the snorkeling!!
Check out the video below to see the snorkeling activity in Koh Samaesarn.
❅❅❅❅❅
Again we remind you for not littering here. Always put the garbage in the cans that provided by the army. So far we know that shampoo and soap are restricted to use here. After snorkeling, you can use the bathroom that located near the place where you buy the ticket to take bath, using shampoo and soap of course 🙂
So, if you are really curious, try to plan the trip now. If you find out kinda hard to ask Thai people to go with you, you google it. We found some websites offering the trip, started from US$30 – 150!! Per person!!
Always be careful in your trip and happy let's get lost 🙂