Skip to content
Kanchanaburi is another option to enjoy Thailand nature, that is not too far from Bangkok. If you're getting bored with traveling to beach area, Kanchanaburi is your best place. Offering not only its beautiful nature, but also quiet place to refresh your mind from crowded Bangkok.
★★★★★
Distance from Bangkok is less than 150km. The same distance like you're going to Pattaya.
1. If you don't have any car, minivan are available to get from Mochit bus station. The most expensive ticket is around 100 – 150 Baht. Bus now only available from Sai Tai mai (South terminal)
There's also from Khaosan Rd, usually you can see the sign at local travel agent there. Unfortunately we have no idea about the ticket price.
2. Train from Thonburi train station, will cost you around 100 Baht. First train will depart at 7.50AM and the last train at around 1PM.
★★★★★
What's good to see and do
Arrive in Kanchanaburi bus or train station, you can explore the city by renting motorbike or car. Ask the motorbike taxi or songteaw driver to take you to bike rental, and mostly they will charge you 60 – 100 Baht. It's around 4km distance from station to nearest bike rental. Motorbike rental per day is 250 Baht, while car starts from around 1300 Baht.

1. See the train coming at Bridge over River Kwai.
The famous bridge in Kanchanaburi that is used by the train that takes you from Bangkok to Kanchanaburi. Beside the view of the river and bridge, you can also enjoy great Thailand foods in this restaurant.
Walking through the bridge also is one thing to do. But beware, as sometime the train will passing by that bridge as well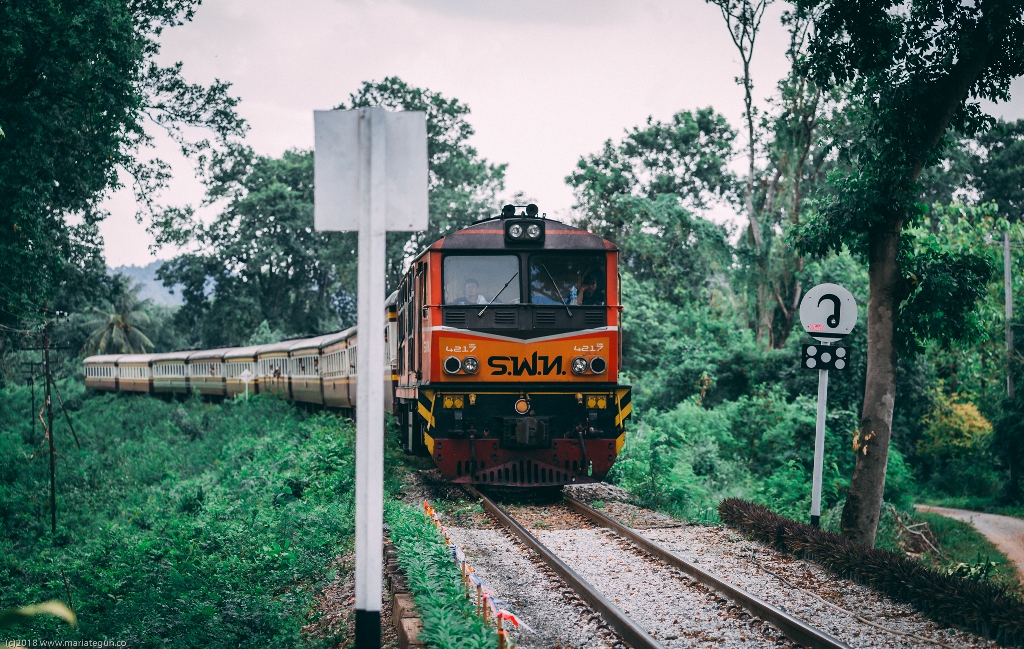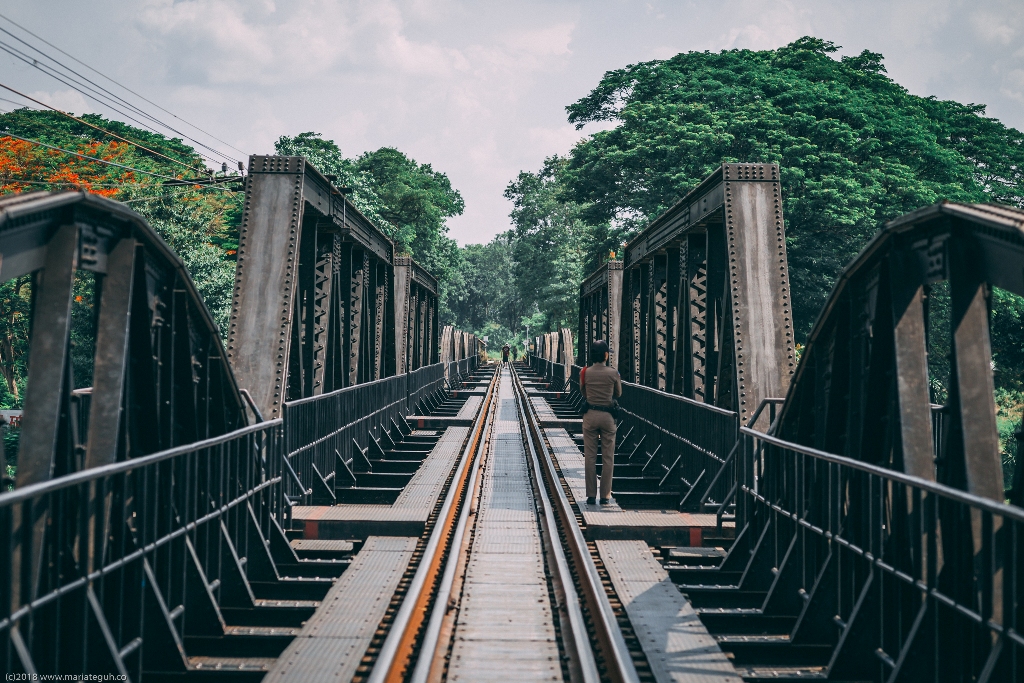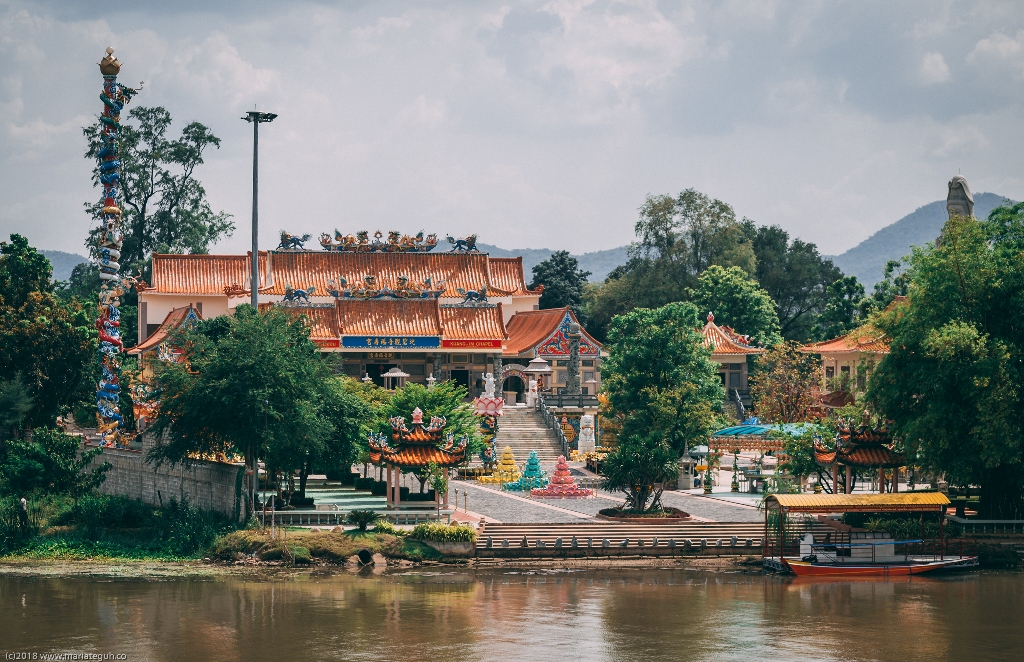 2. Erawan National Park
Located around 60KM from Kanchanaburi, Erawan waterfalls is one of the most beautiful waterfall in Thailand. You can actually take the bus from the bus station, but it's easier and comfy taking motorcycle going to this place.
There are 7 tiers, so make sure you eat a lot before starting your adventure.
Since this place is huge, we strongly recommend to start the trip in the morning. Also they will start to forbid any visitor to enter at 4PM.
Entrance fee is 300 Baht per person now.
Business hour: 7AM – 4.00PM everyday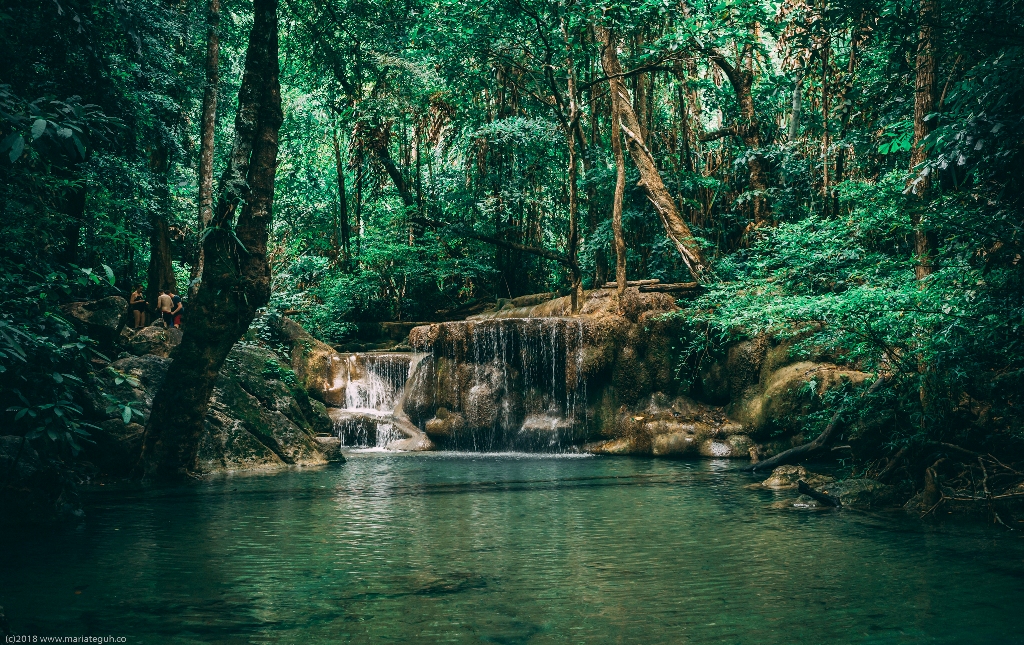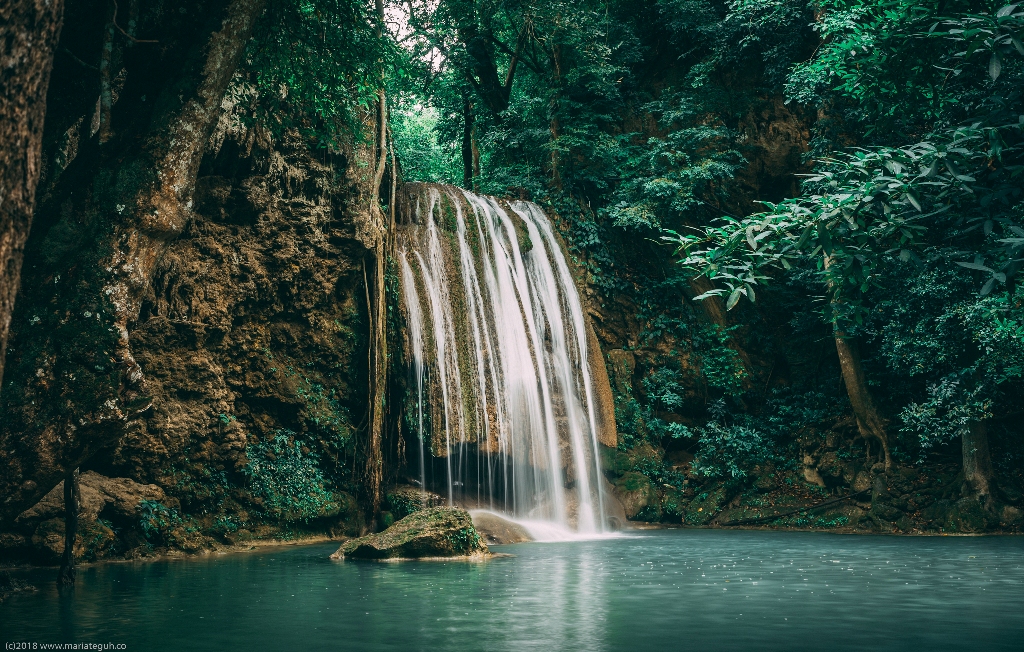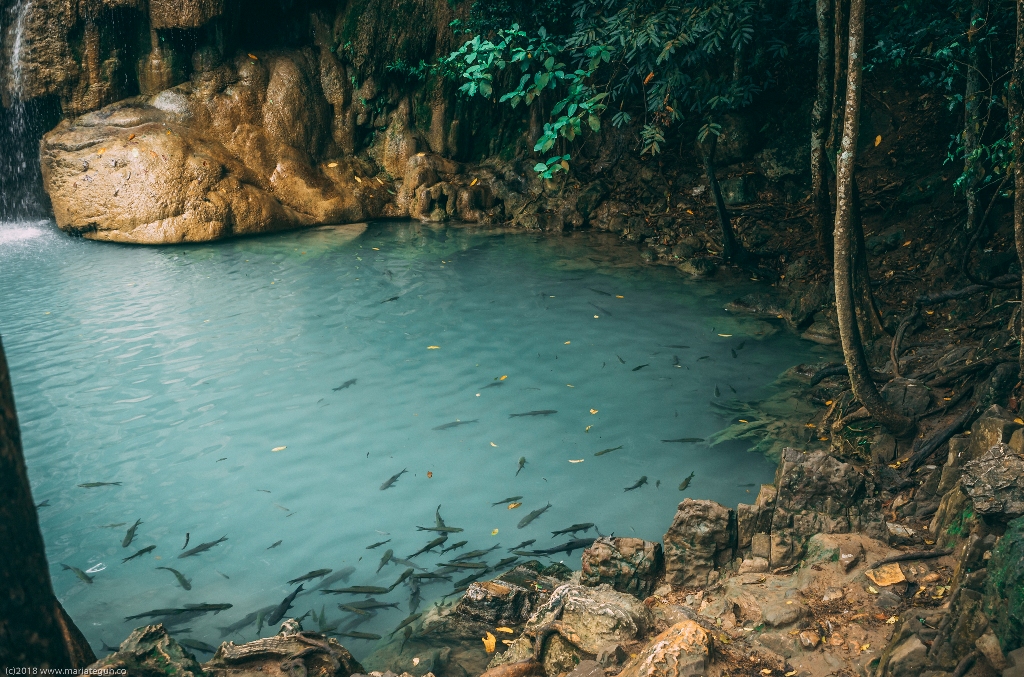 Need to remember! Tier 1 to 4 you'll have moderate track. Which means the field mostly are paved so you can walk easier and less chance to get slipped. While tier 4 to 7, is another story, where you will be climbing literally rock rock, no paved road whatsoever. So please be extra careful, don't wear flip flop, don't force your self if you think the field is too hard for you to walk through.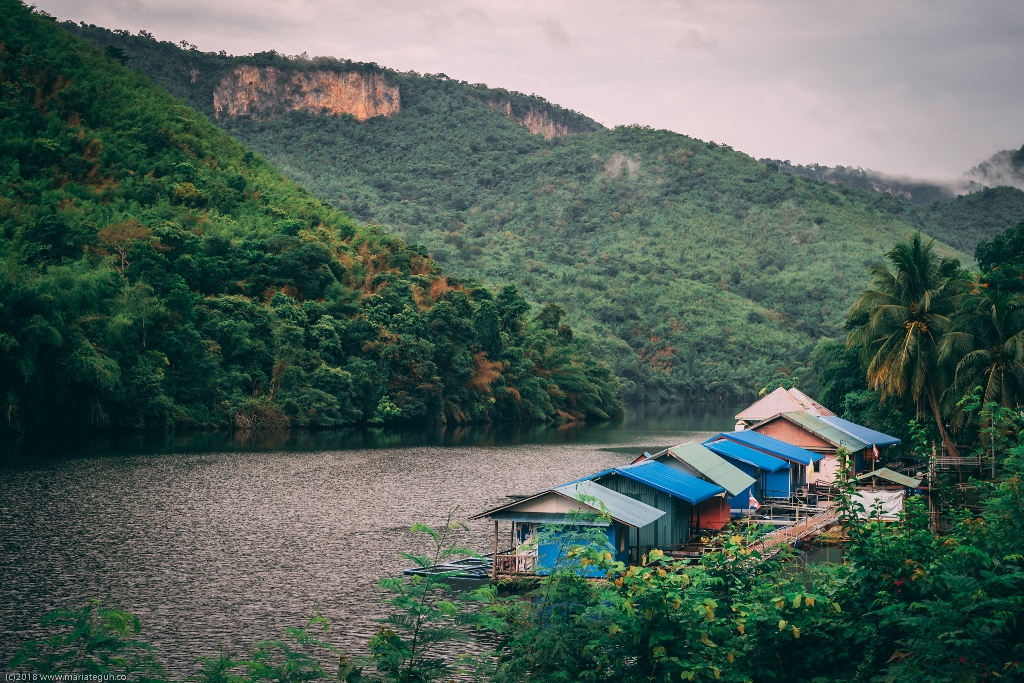 3. Finish with the waterfalls, let's continue the trip higher to Srinagarind Dam. Go out from the park, take your vehicle and go straight up to reach this dam. Less than 6KM from Erawan National park, so it will be worth your time to visit it.
It's one huge dam that mostly used for Electric power generation. You can enjoy the view, but usually the army soldier who guard the place will ask you to leave around 6/7PM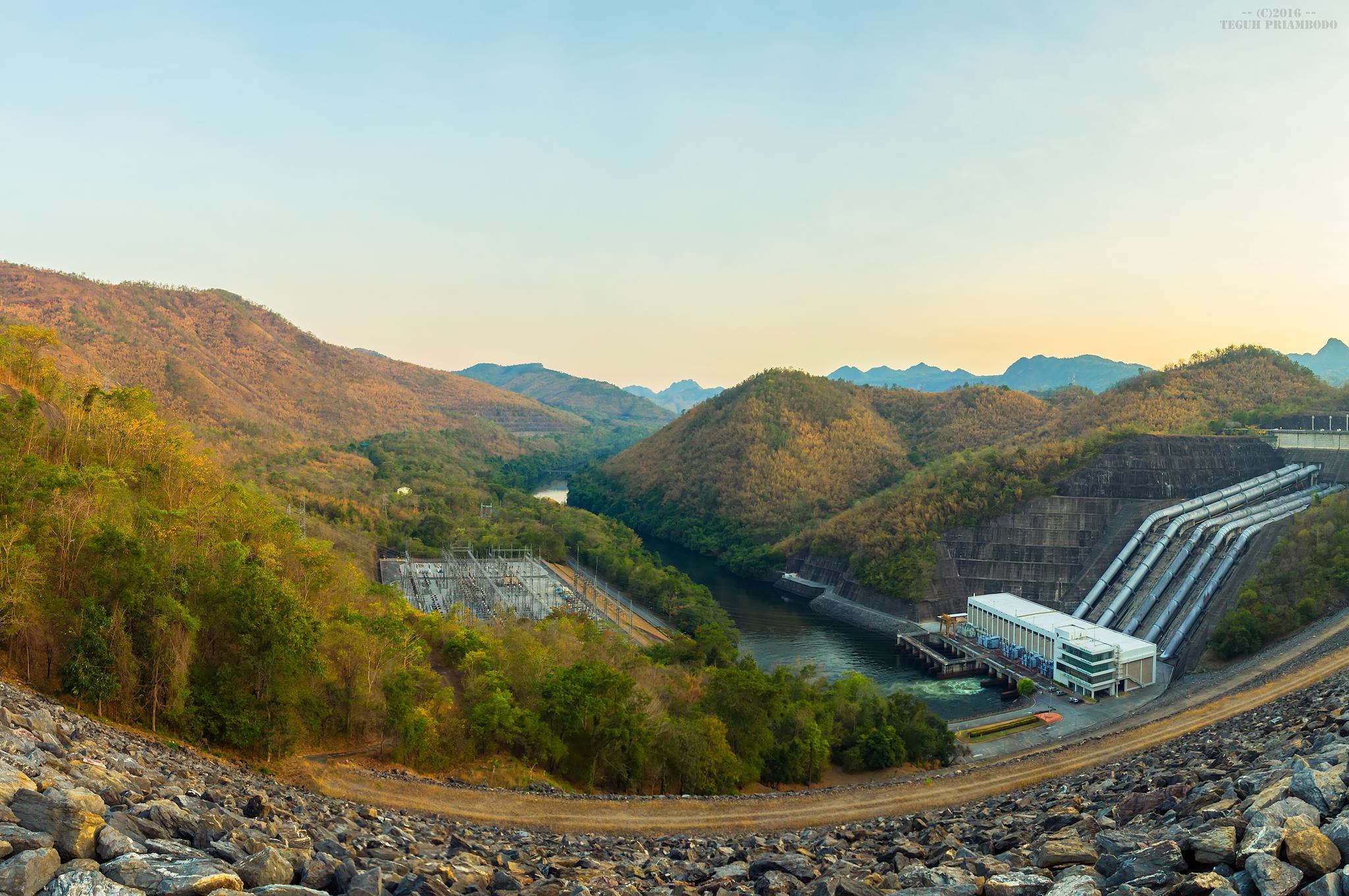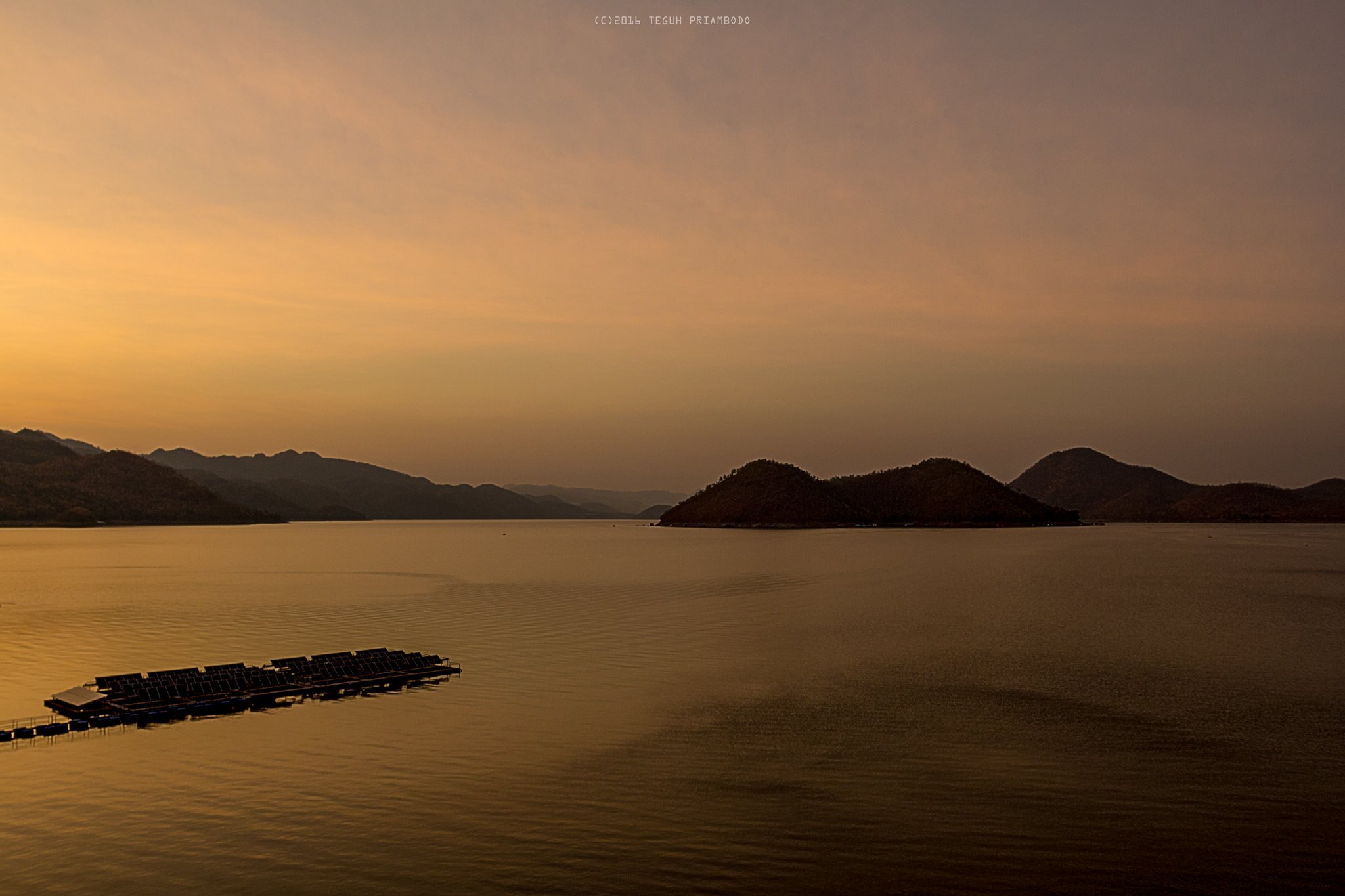 4. Kanchanaburi War Cemetery.
Well, this place is located in the center of the city, so you can't miss it while traveling around. A final resting place for almost 7000 soldiers who died during the construction of the Death Railway to Burma.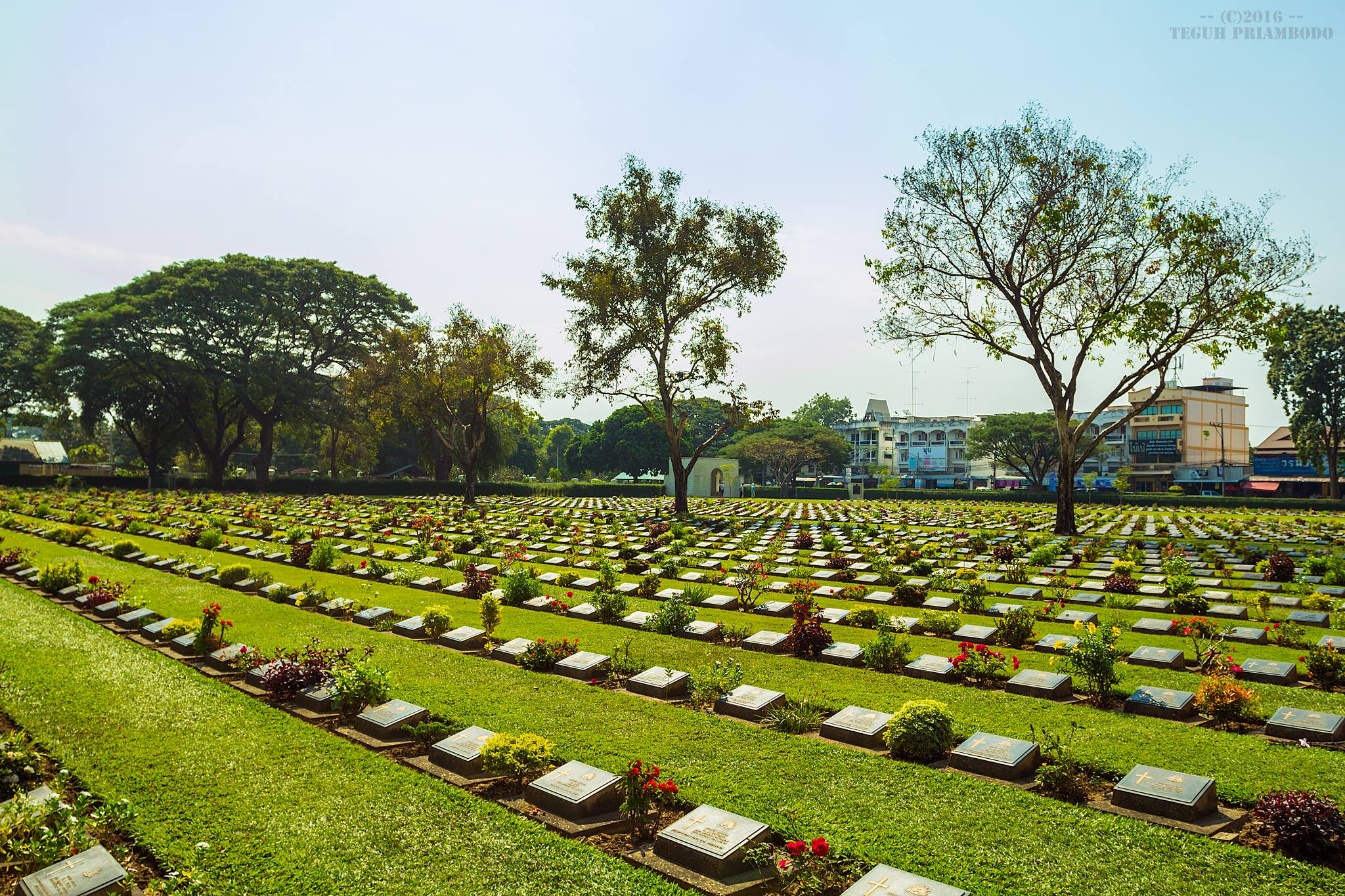 4. Meena Cafe.
This is literally the most instagramable place you can find in Kanchanaburi now. Situated just a bit outside the city, this is place offers you another definition of peaceful holiday around the rice fields and beautiful of temple. No public transportation going here, so you need to rent motorbike or car to go here. Map location please click here.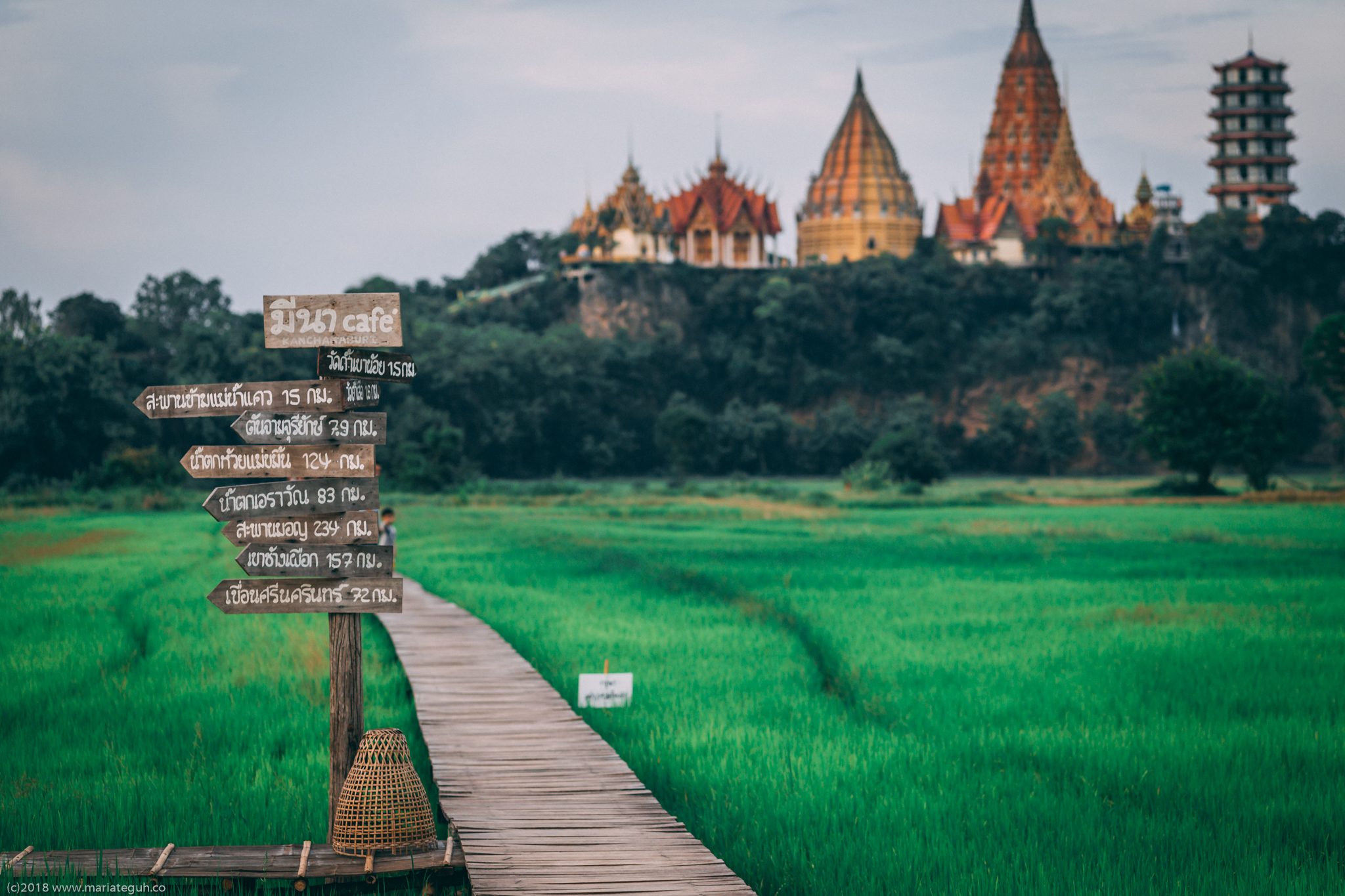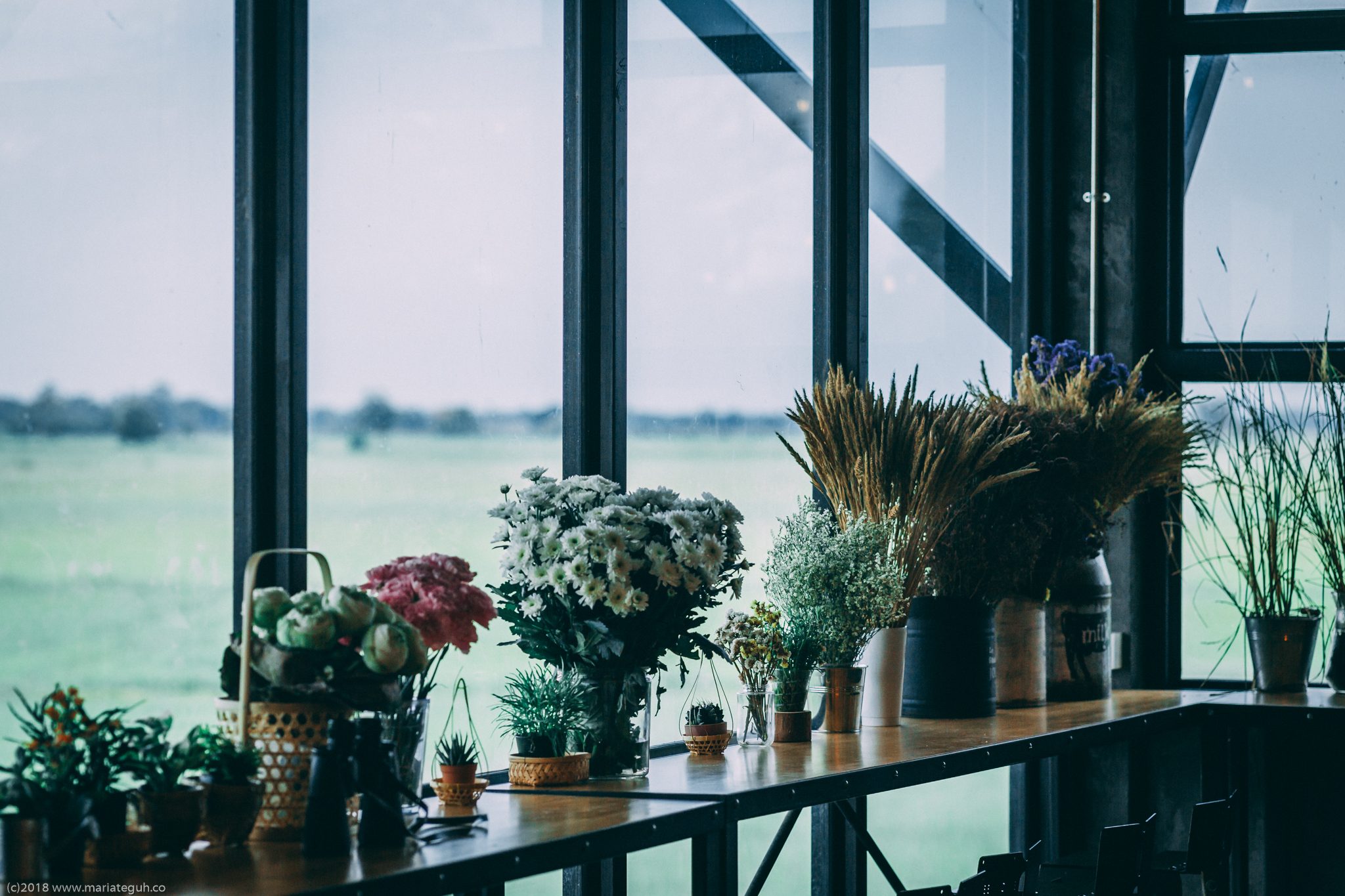 ✫✫✫✫✫
If you just love to see nature and desperate to find some quite place to refresh your mind, then Kanchanaburi is your best option. Spend the weekend by enjoying those waterfalls, and back to BKK with fresh mind.
Happy let's get lost!! 🙂