Skip to content
Wat Saket, or known as Golden Mount
Introducing 1 Buddhist temple, Wat Saket, that might be less popular for some tourists. Most of tourists usually will know only Grand Palace, Wat Pho, or Wat Arun.
Located actually not that far from Grand Palace, this temple is easy to be seen if you walk through Ratchadamnoen rd. Easy to be seen, as Wat Saket is 80 meters high stupa in gold that you can't miss. Taxi/uber/grab/tuk-tuk is you most easy choice to get here. Drivers will know directly this place without having you to explain it.
They open everyday from 8.30AM to 5PM
Created during King Rama III reign, Wat Saket was once had its construction collapsed. Until King Rama IV ordered to rebuild and made it stronger, and finally on 1940 it had more concrete to make the construction more solid.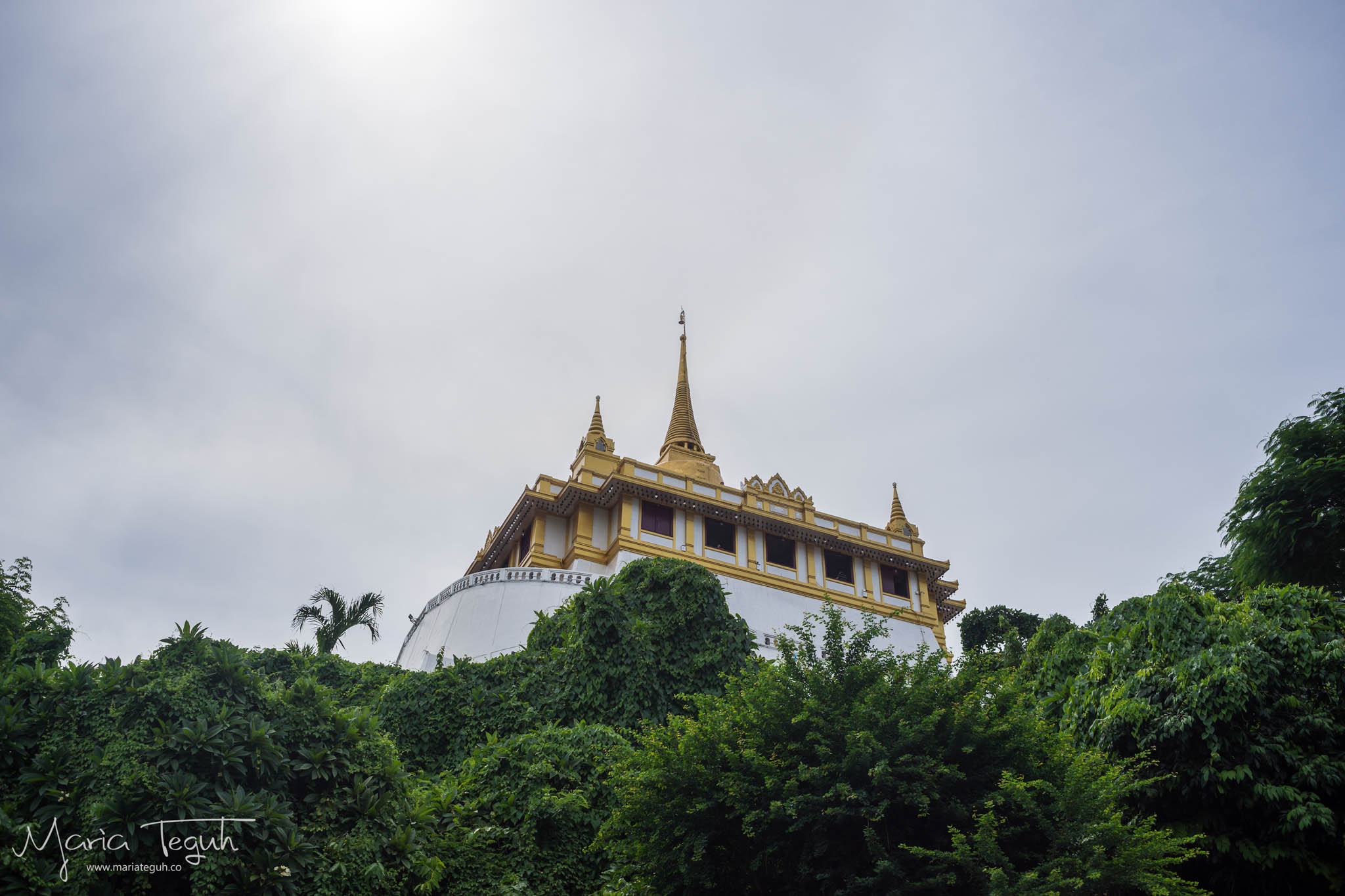 Since its construction high above the ground, to explore the place from the gate, you'll have exactly 344 steps to reach the top. Oh by the way, the entrance fee is only 50 Baht, and it's paid at the start of the stair 🙂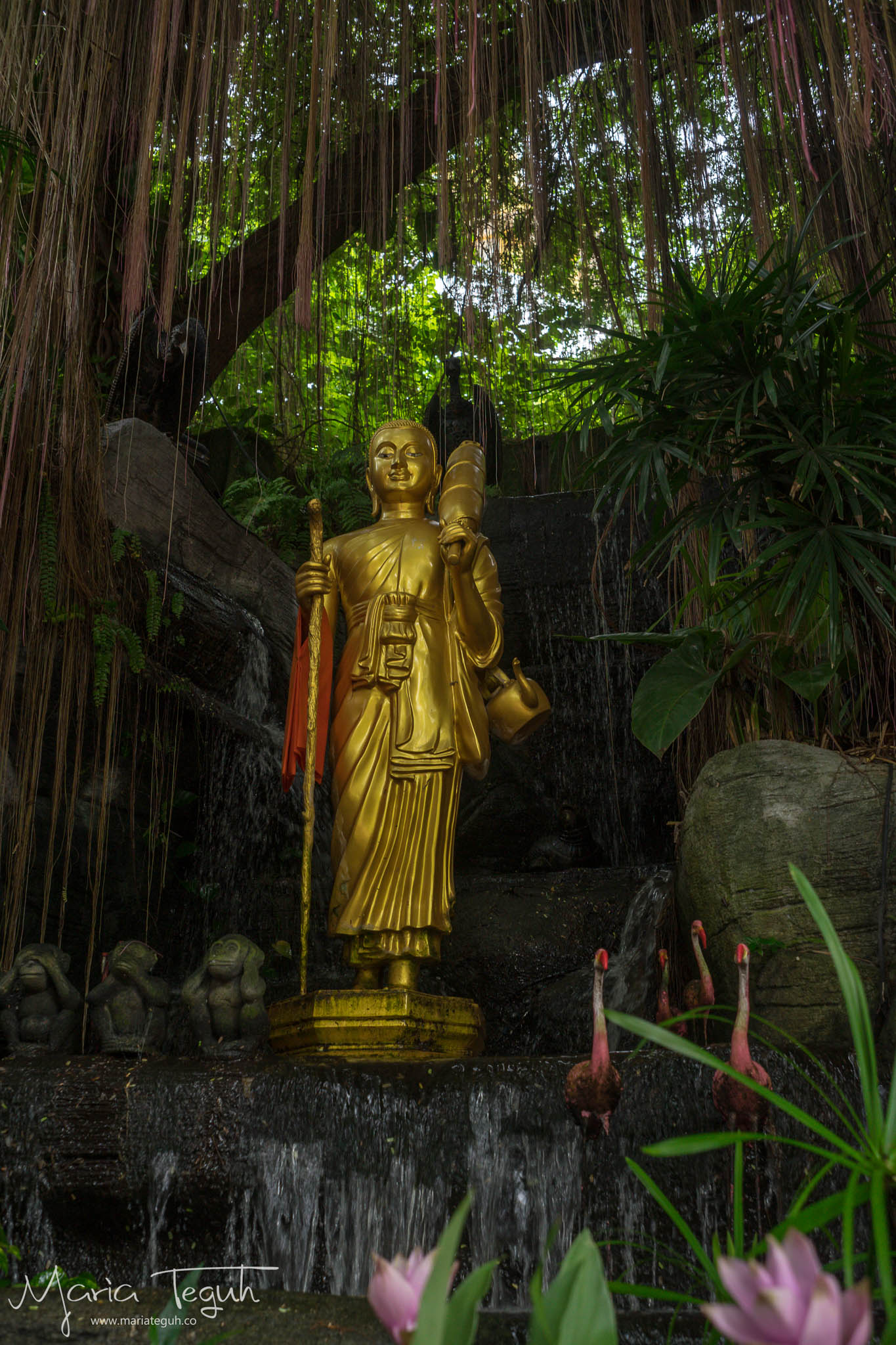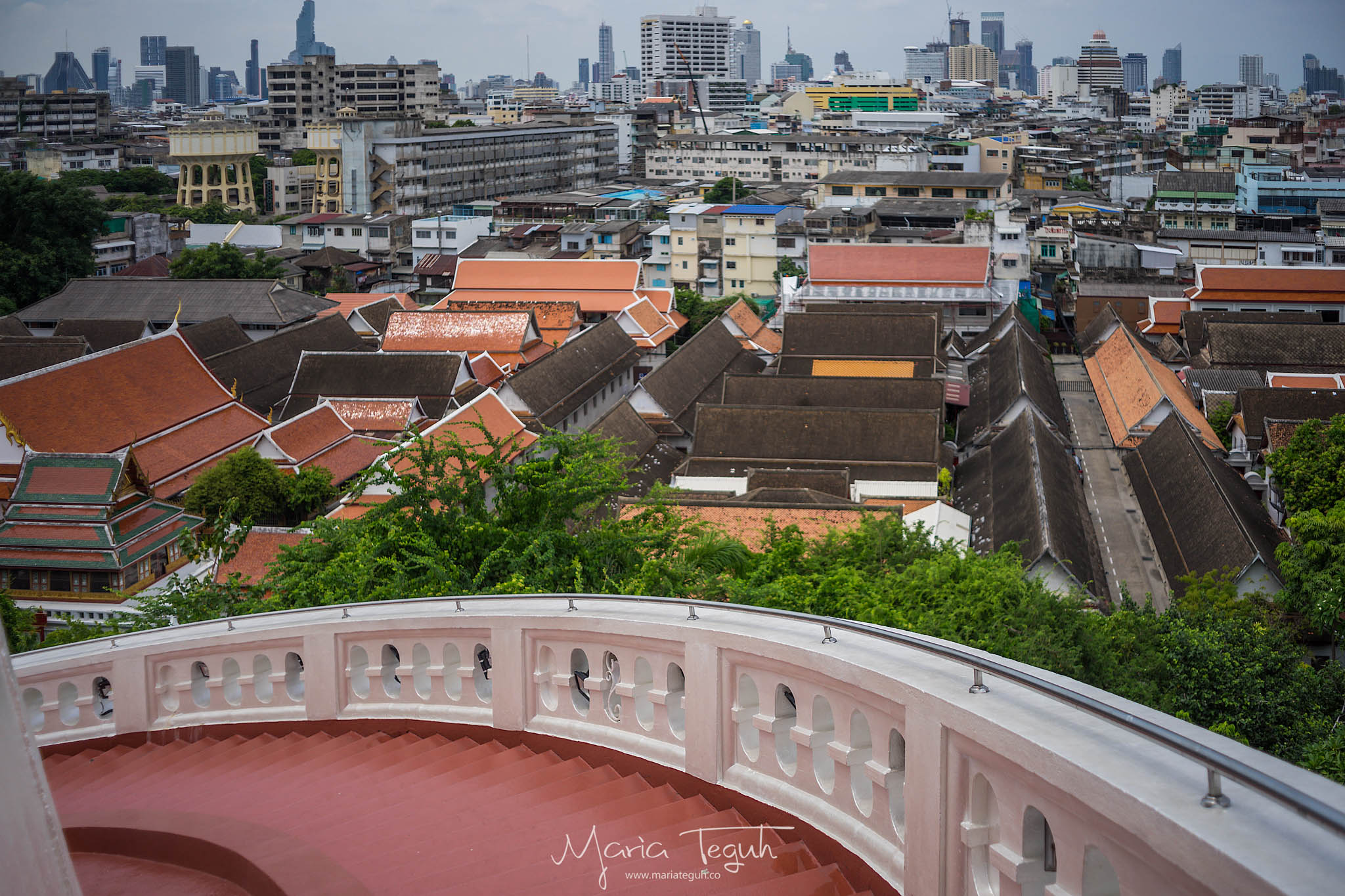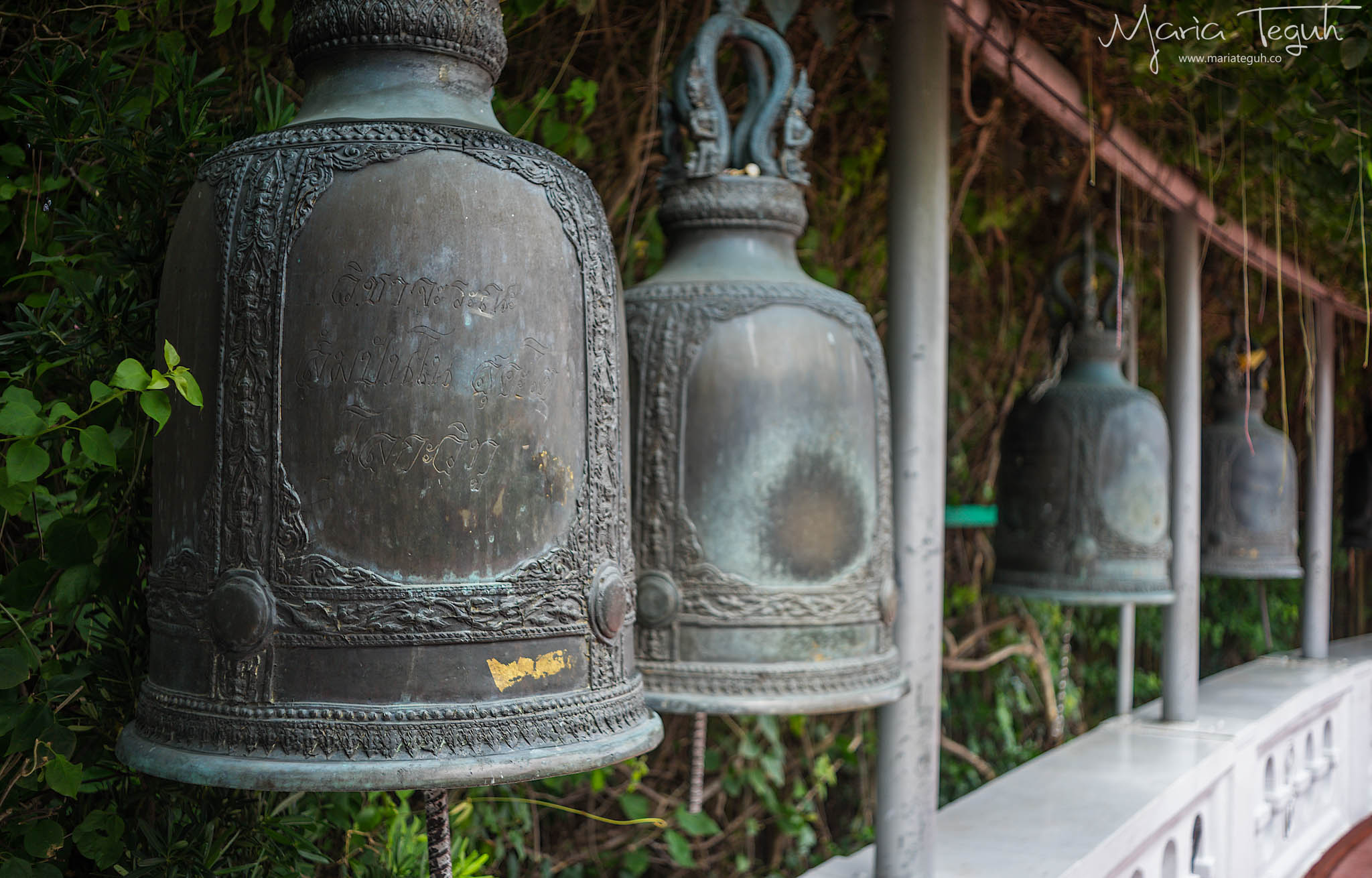 Once you reach the top, you'll enter like big hall where usually Thai people use to pray with monks. You can enter it, make no noise, and respect people who pray inside it.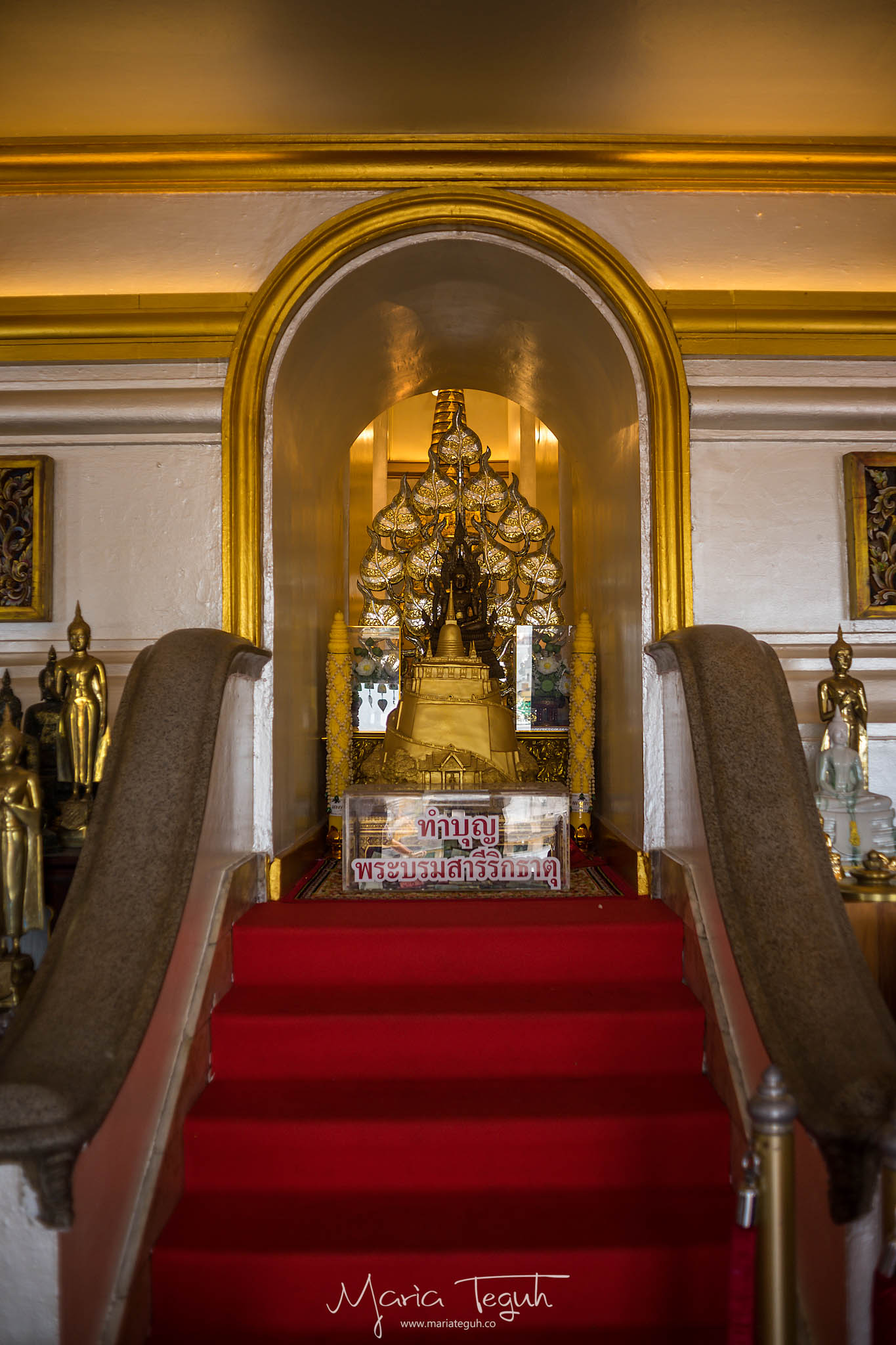 From this hall, you can reach the final top of Wat Saket. The big gilded stupa can be seen by climbing small stairs inside the hall.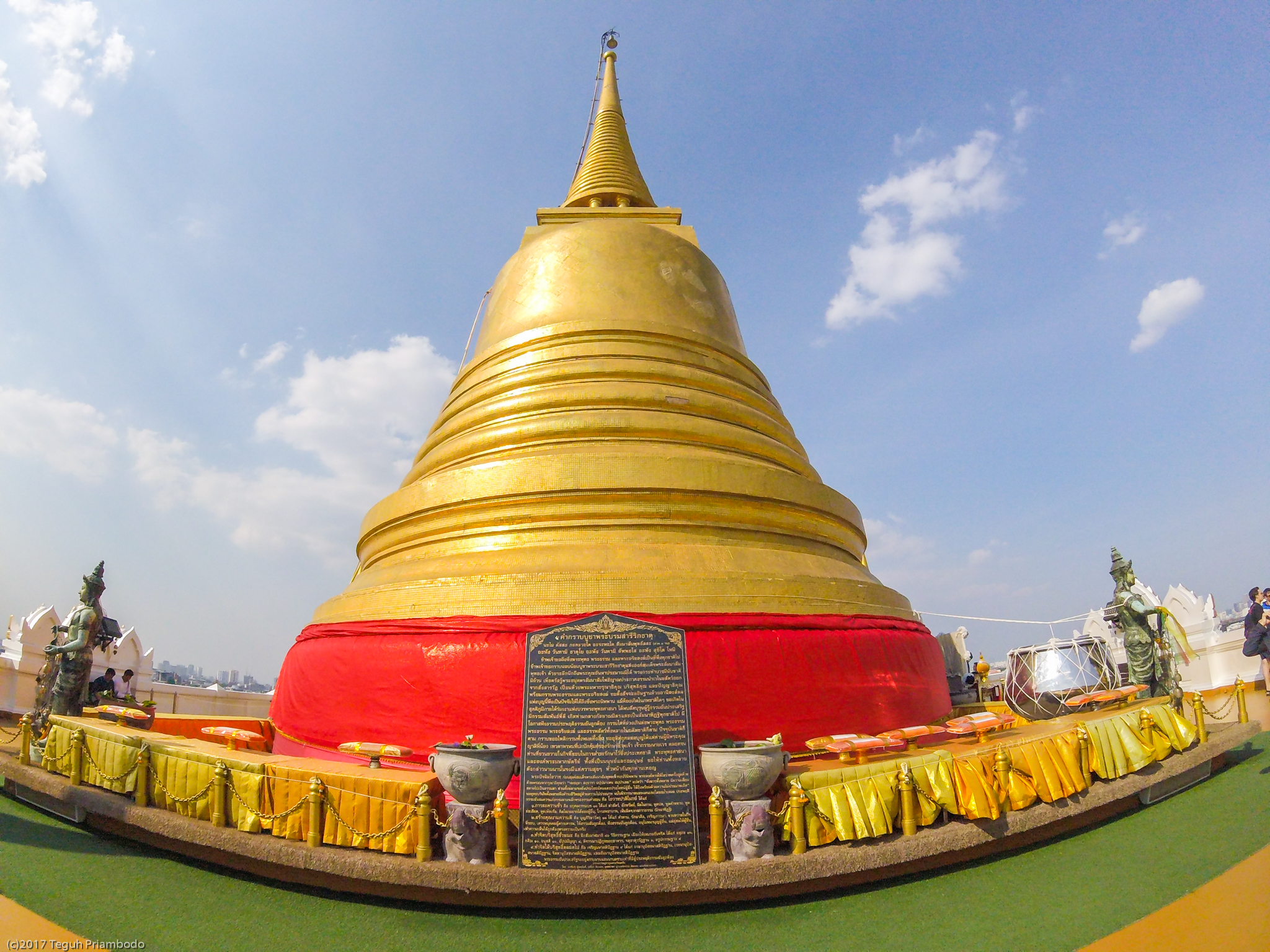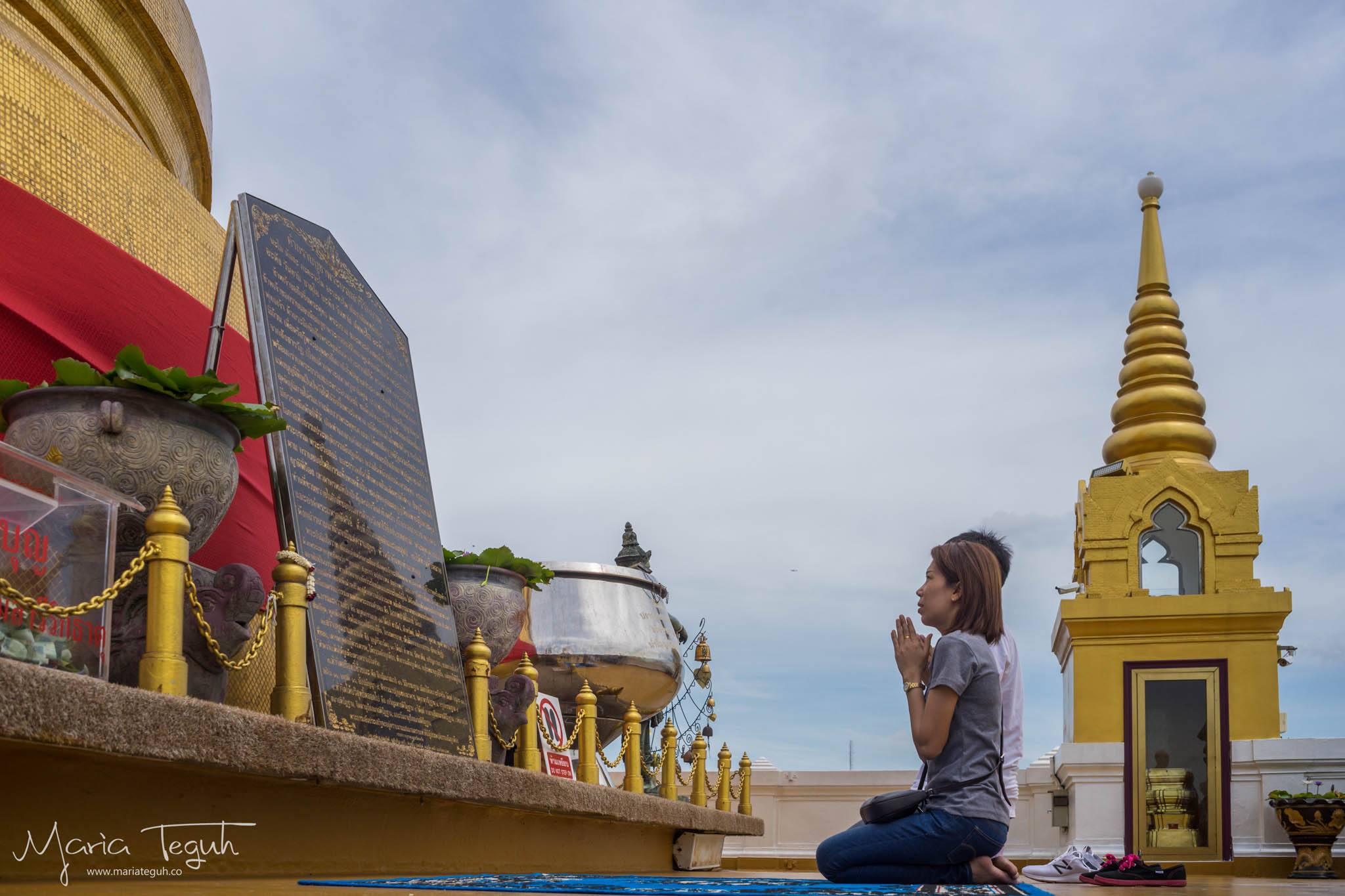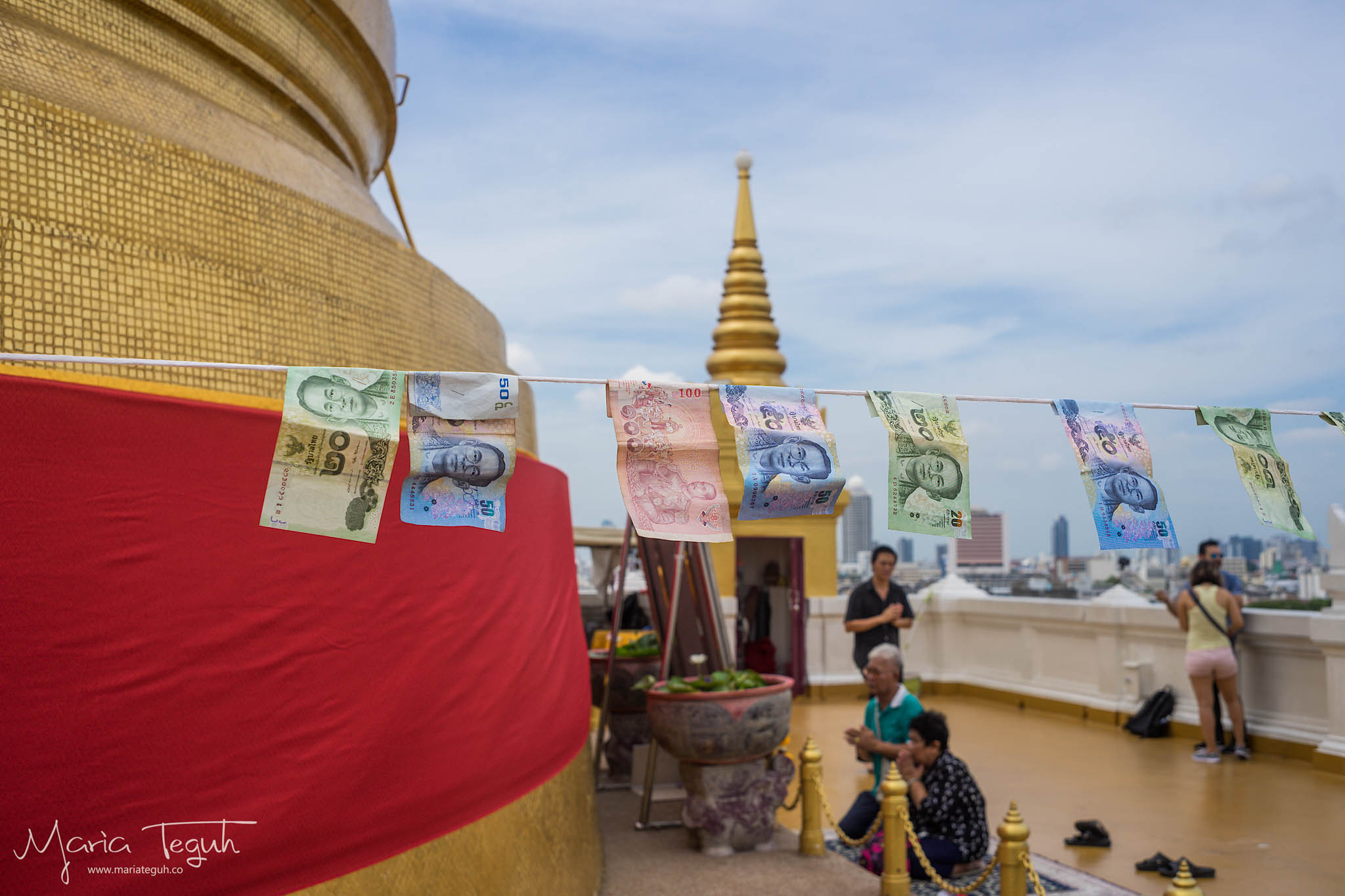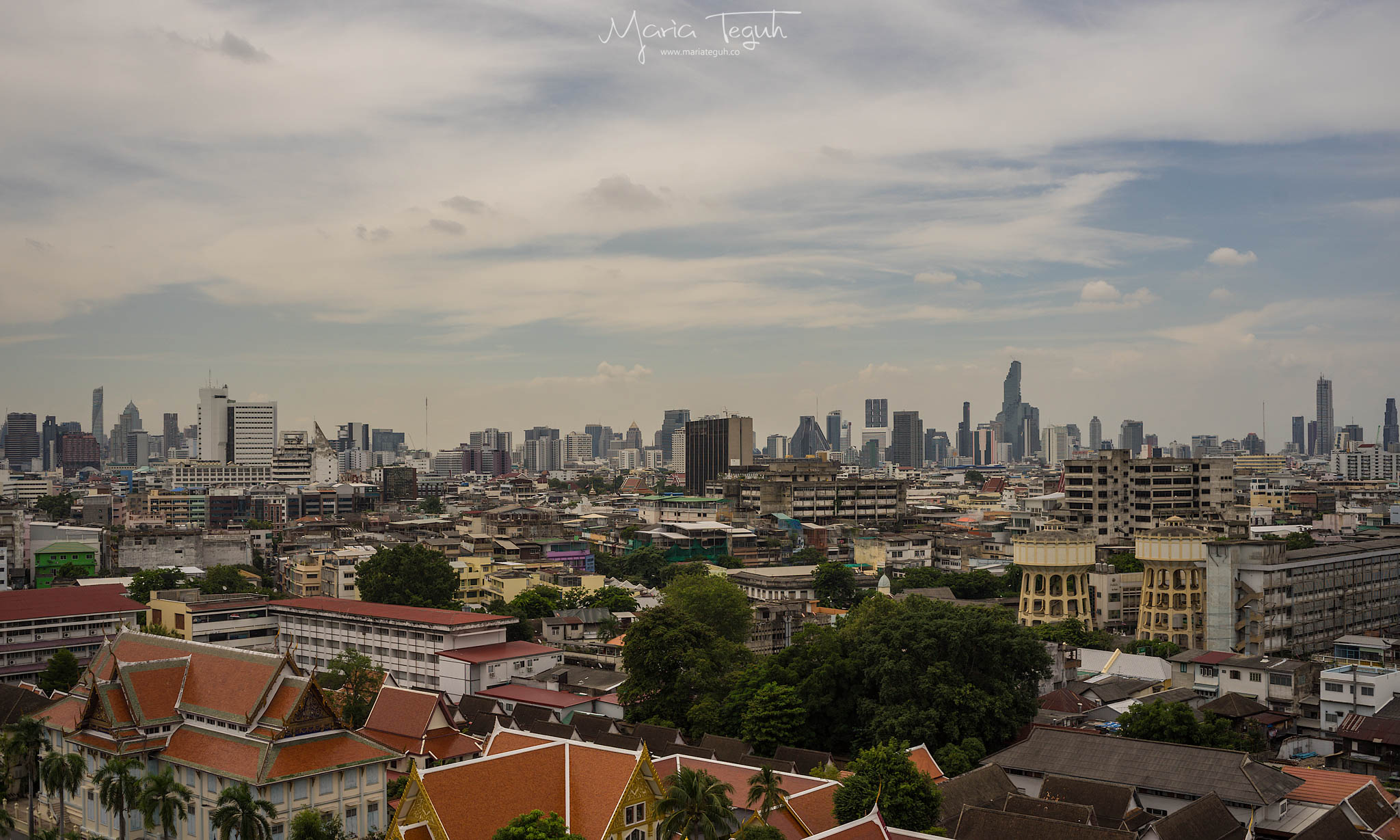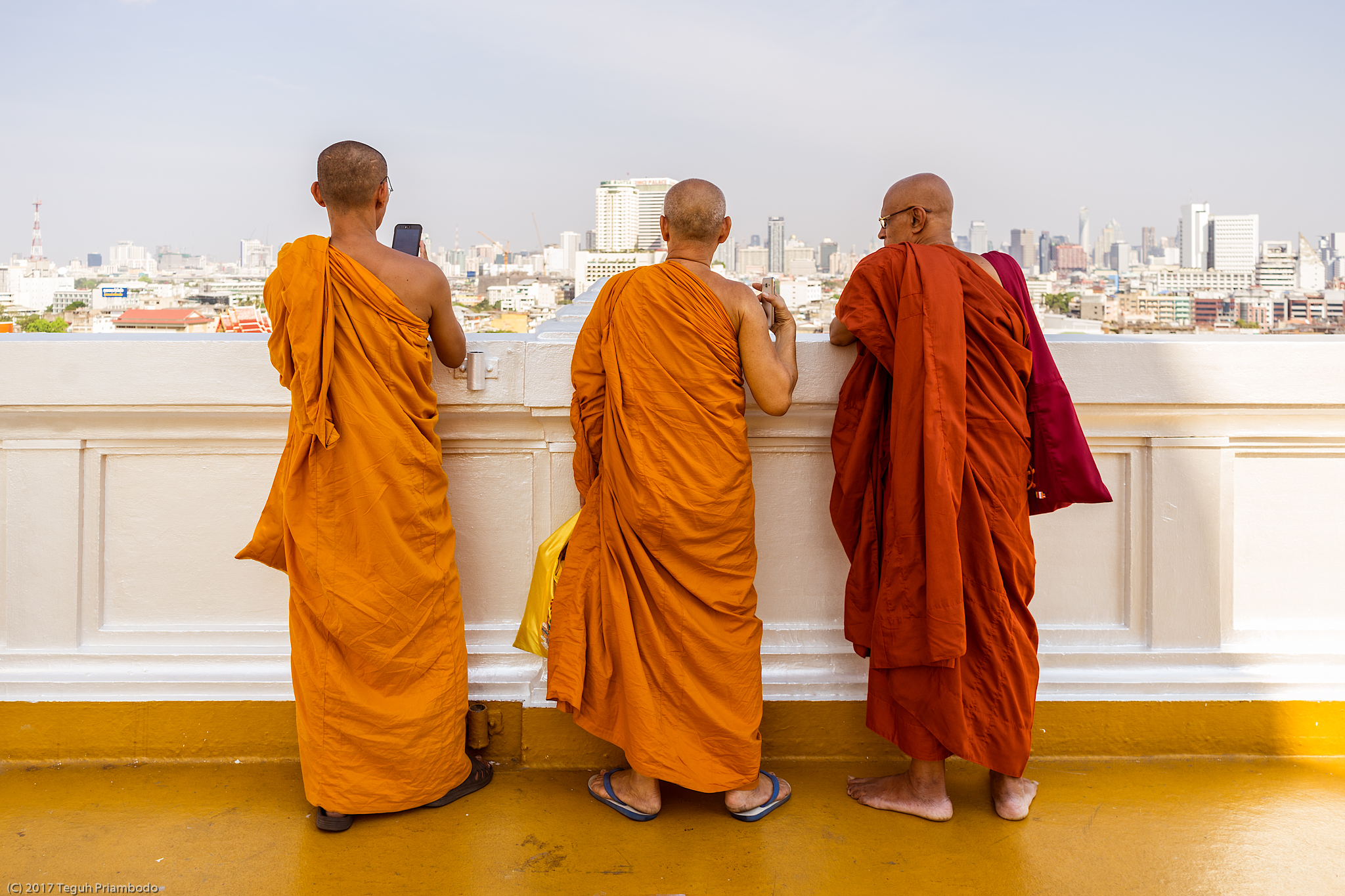 As closing, don't ever forget to visit this temple if you go to Bangkok. For 50 baht only, you can have not only great view of Bangkok, but also more knowledge of great temple in Bangkok.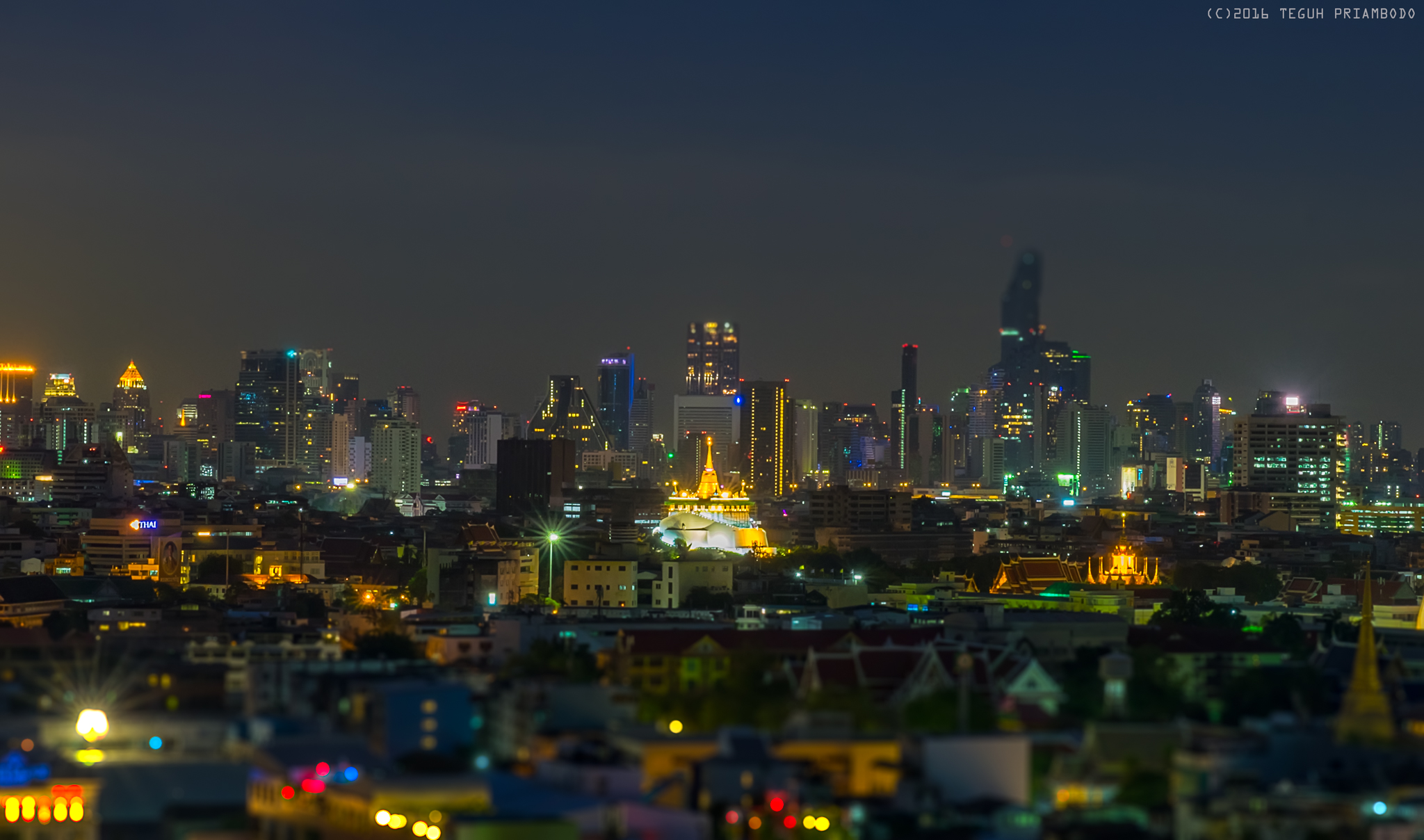 And also, if you're interesting to explore the area more, check out this link.
Happy let's get lost!!