Skip to content
MAHACHAI, an escape next to Bangkok
Mahachai is a town outside Bangkok which is well known for "the biggest" seafood market in Thailand. The biggest refers to the level of production of fresh seafood they have here. To prove it, just walk around pier and you'll know how they could get the nick name.
For us, this city is one best alternative to enjoy Saturday or Sunday, when we have no idea where to go in Bangkok again. The only reason is, to feel the real Thailand 🙂
Yep, living in Bangkok with all those skycrappers and advance technologies, sometime make us feel less "Thai". Therefore, in weekend we prefer to walk somewhere outside, but not that far out from Bangkok. We could go to another city for one day trip, but Mahachai is just easy to reach, no hassle, and can go anytime as the train schedule is like every 30 minutes. Oh and also the train will give you seat, coz it's never got full like the one you take to Ayutthaya.
Please check this to know how to get to Mahachai from Bangkok, using local train.
As we mentioned above, that we love the city because offering the real experience of Thai life style. Walk around the traditional market around the train station to the pier. What you get is view of traditional crowd of Thai in the market. The train station it self is like located in the middle of the market, so when you go outside, the market welcomes you directly.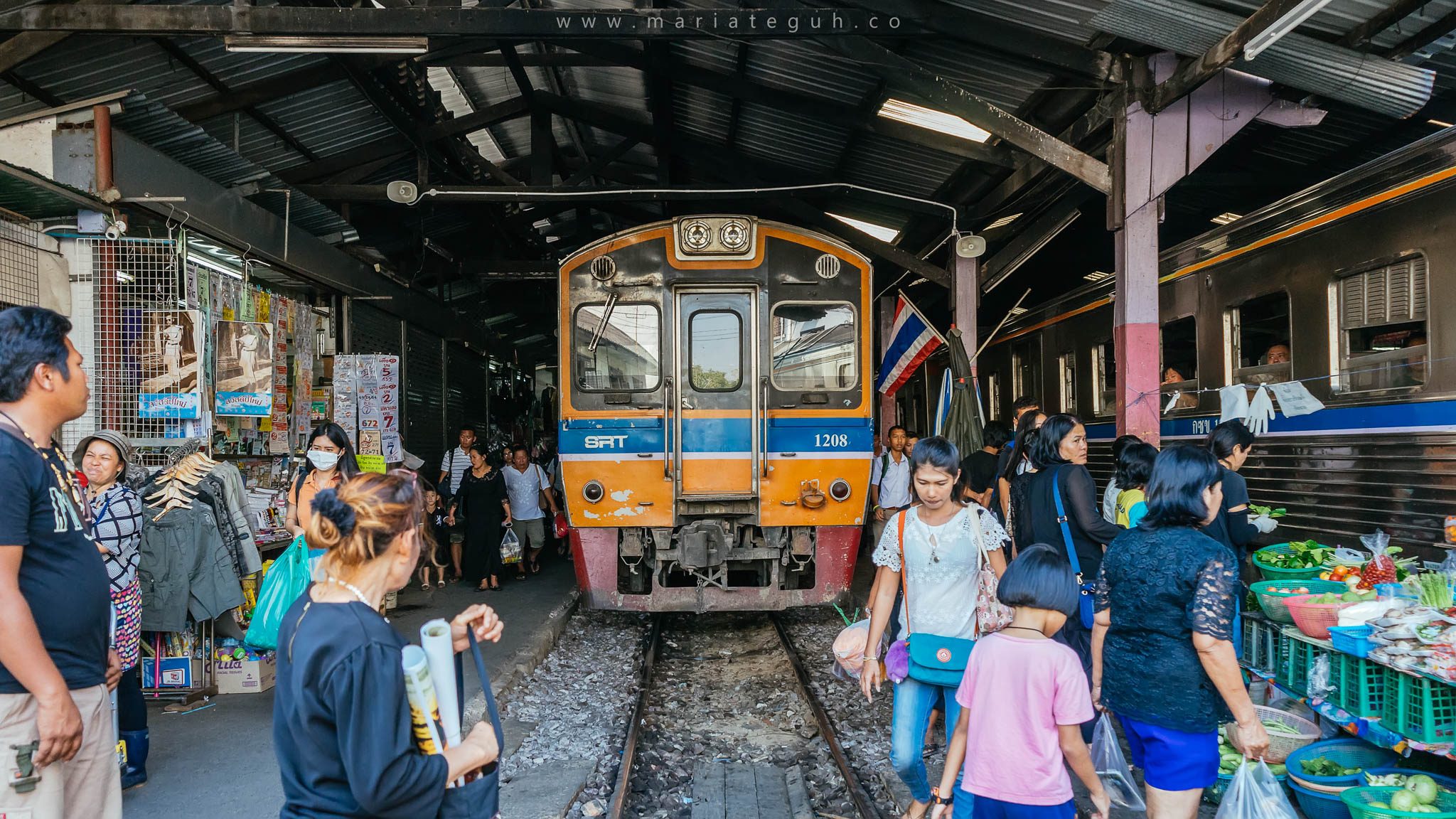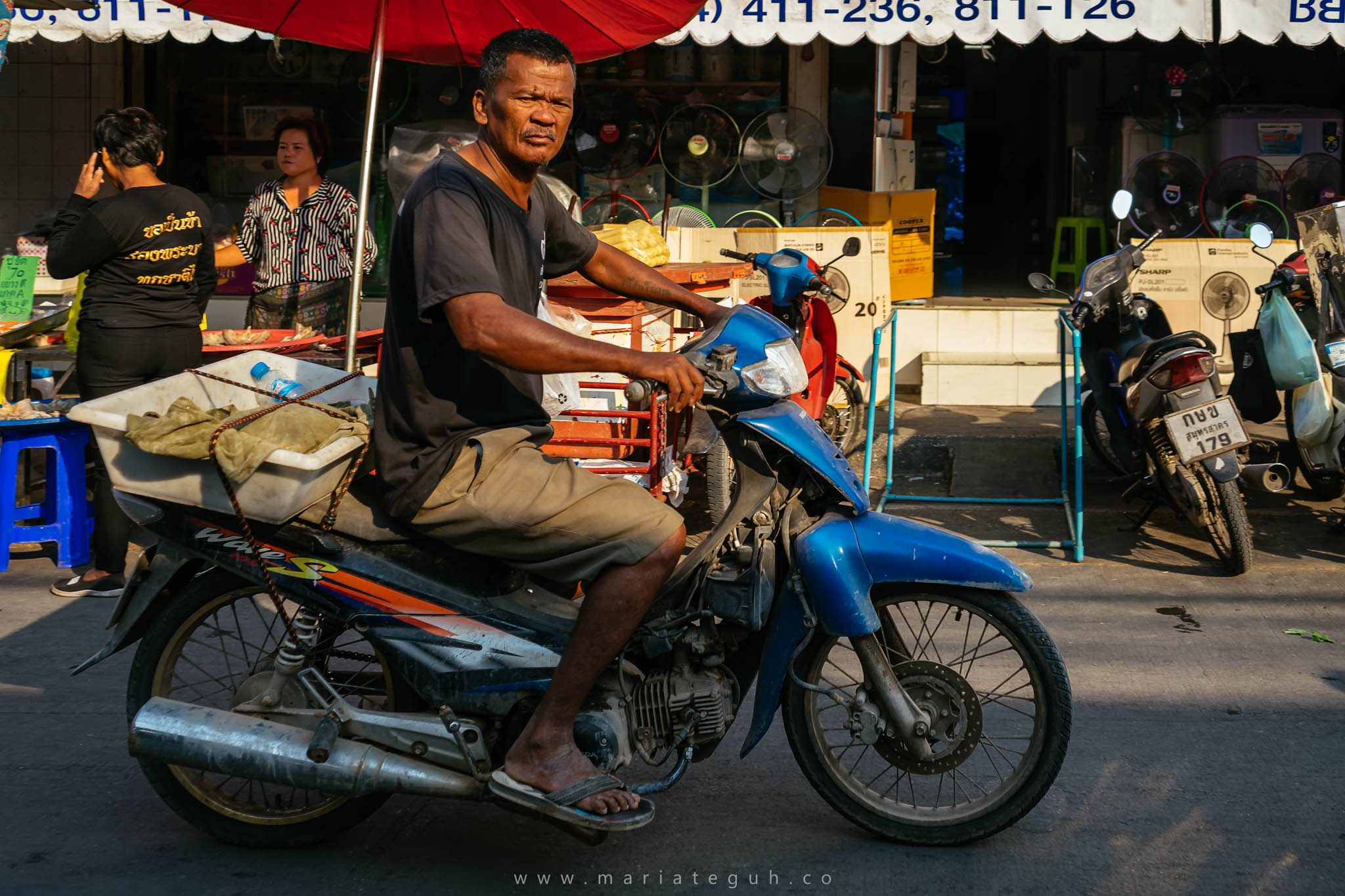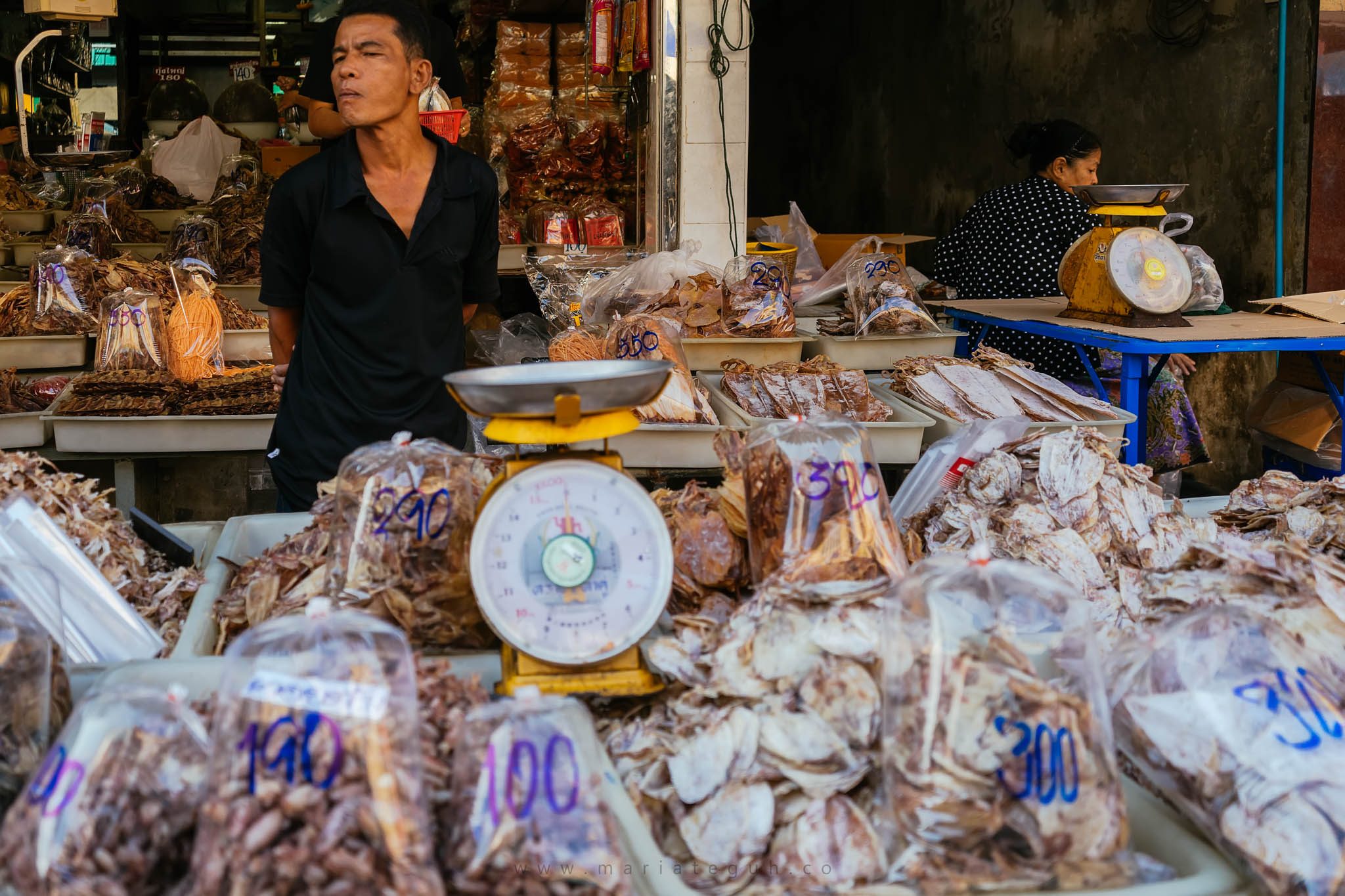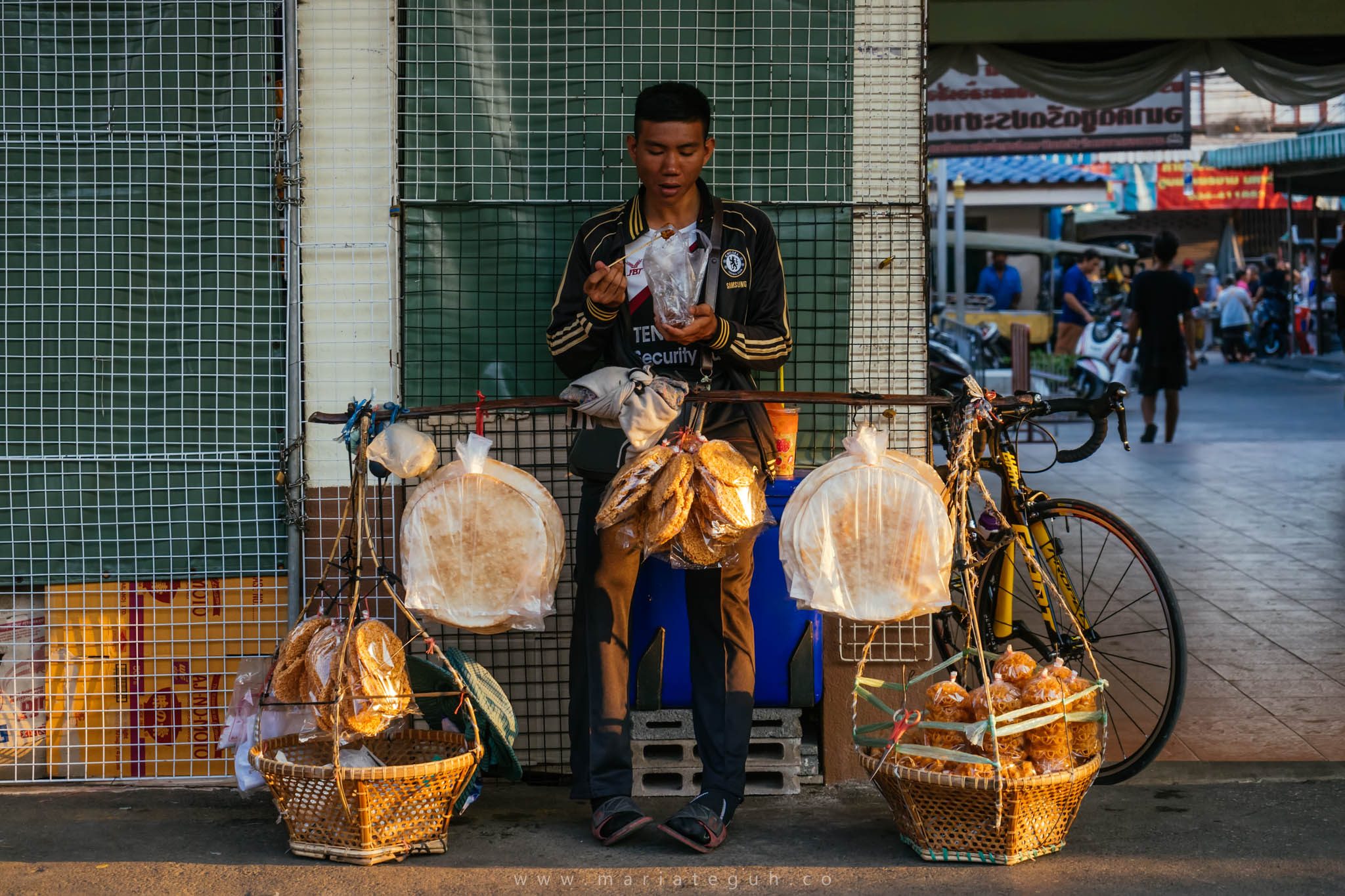 Go outside the train station, and take right to walk to the pier. Before you decide to cross the pier to Tha Chalom, left side of the pier is seafood restaurant, and the right side is like public park to enjoy view of the river.
The restaurant is called Tha Rua. Food is good, but the price we think is a bit expensive. Last time we ate, we spent 1075 Baht for 1 fried sea bass, 1 fried squid, 3 rices, and 2 cokes. If you don't mind about the price, you could try, as the food taste is quite good.
The park is mostly not too crowded. People usually staying there to enjoy the river and eat foods they buy in the market. Good place for waiting sunset.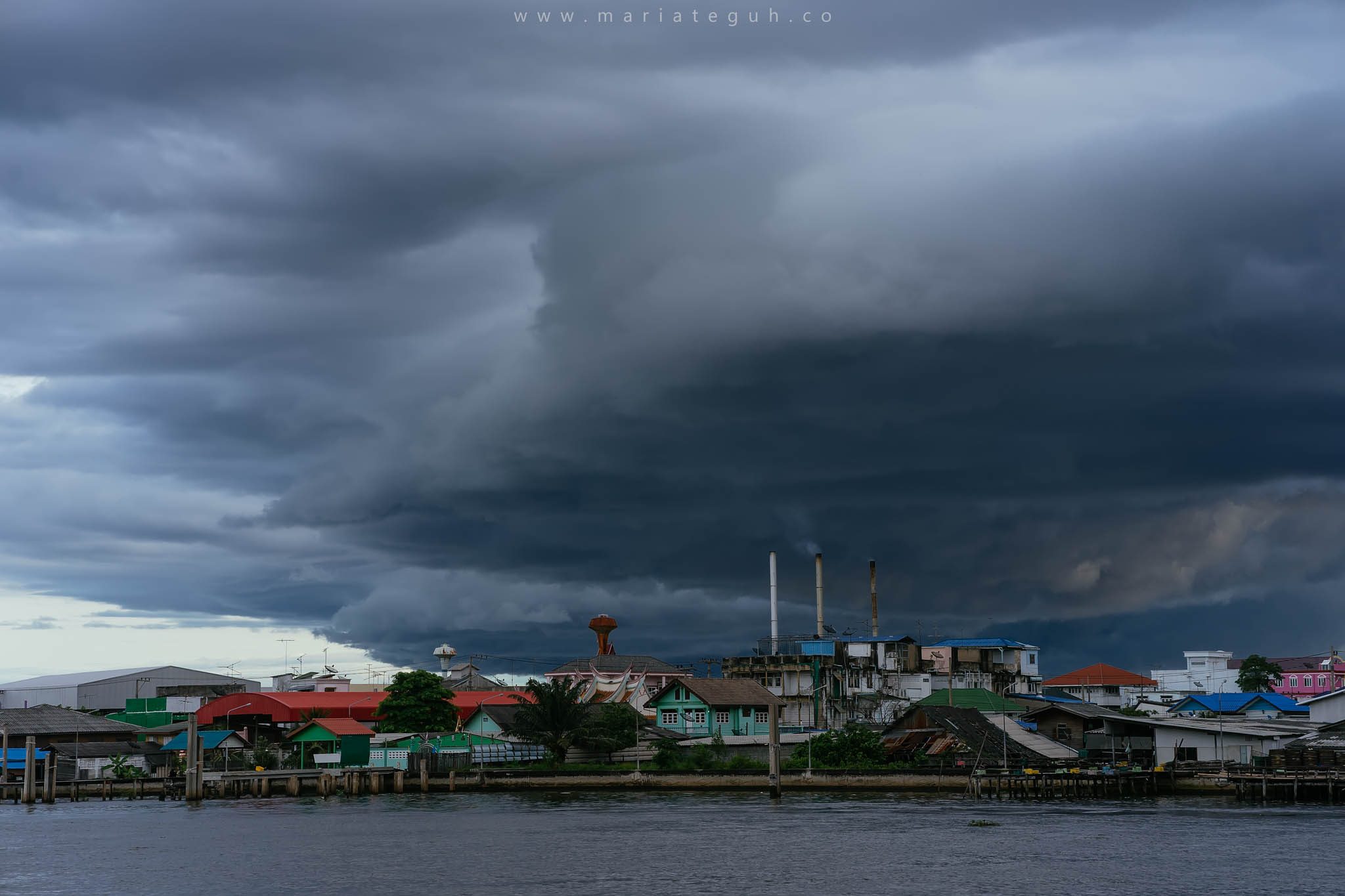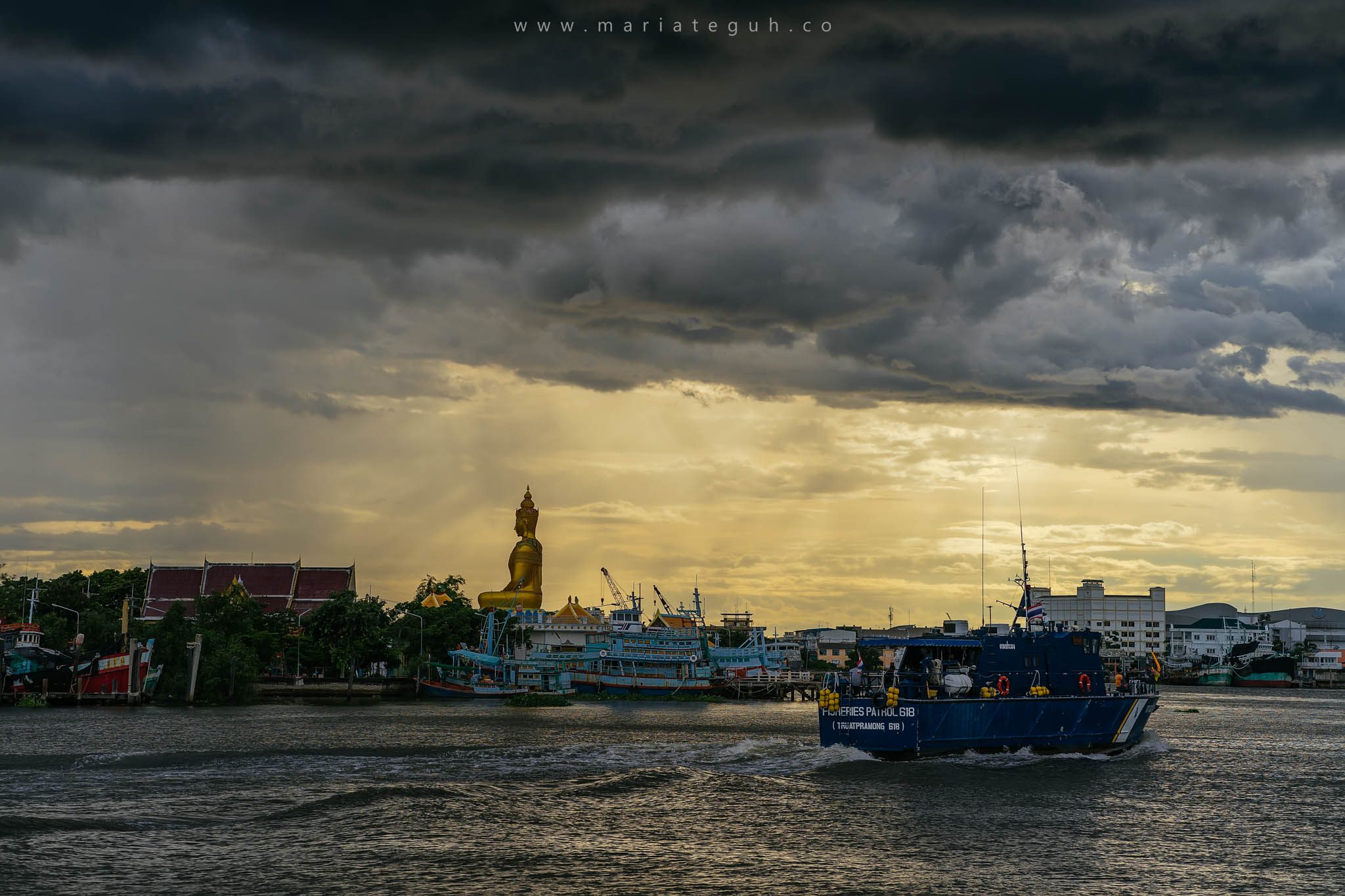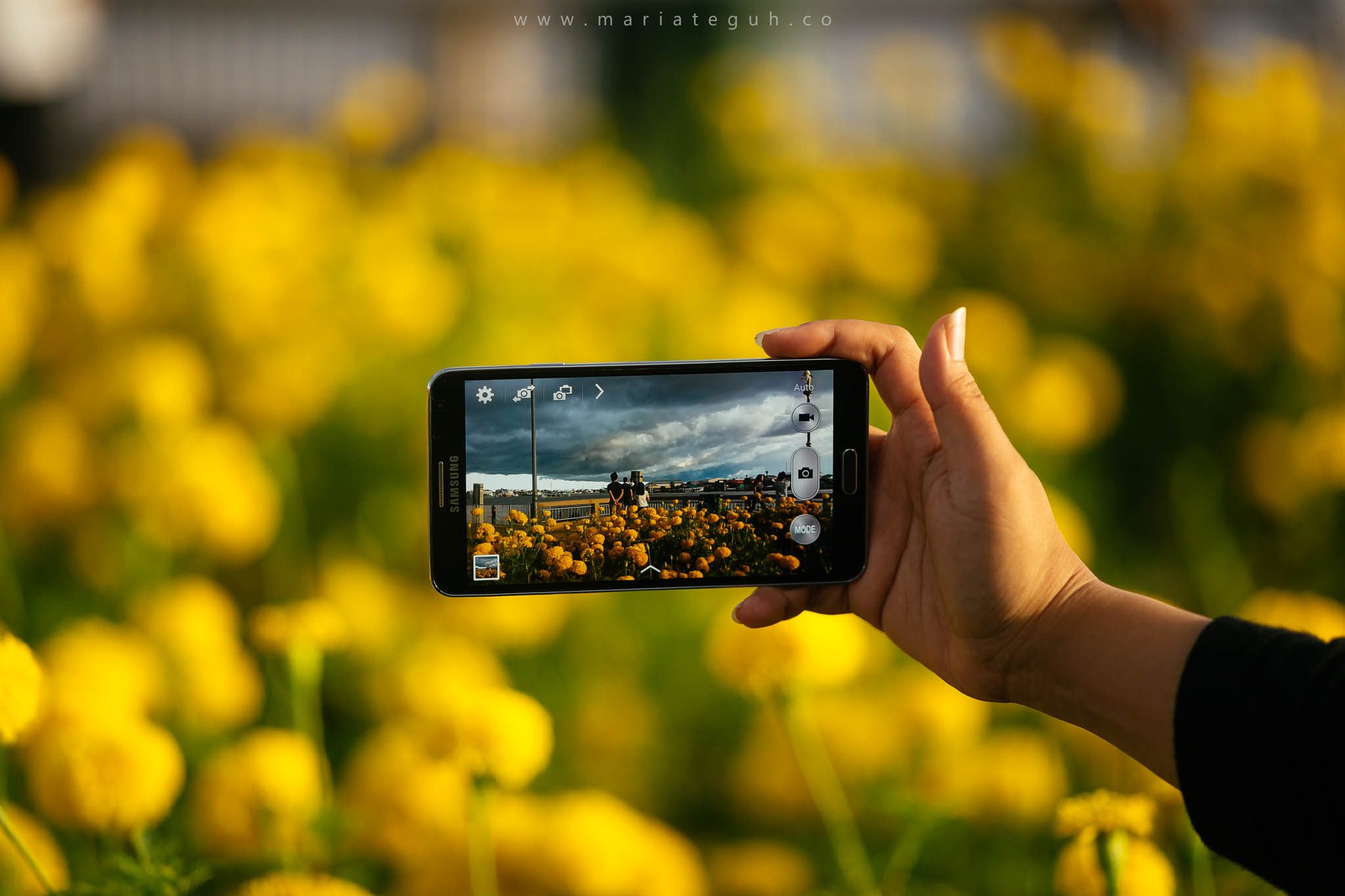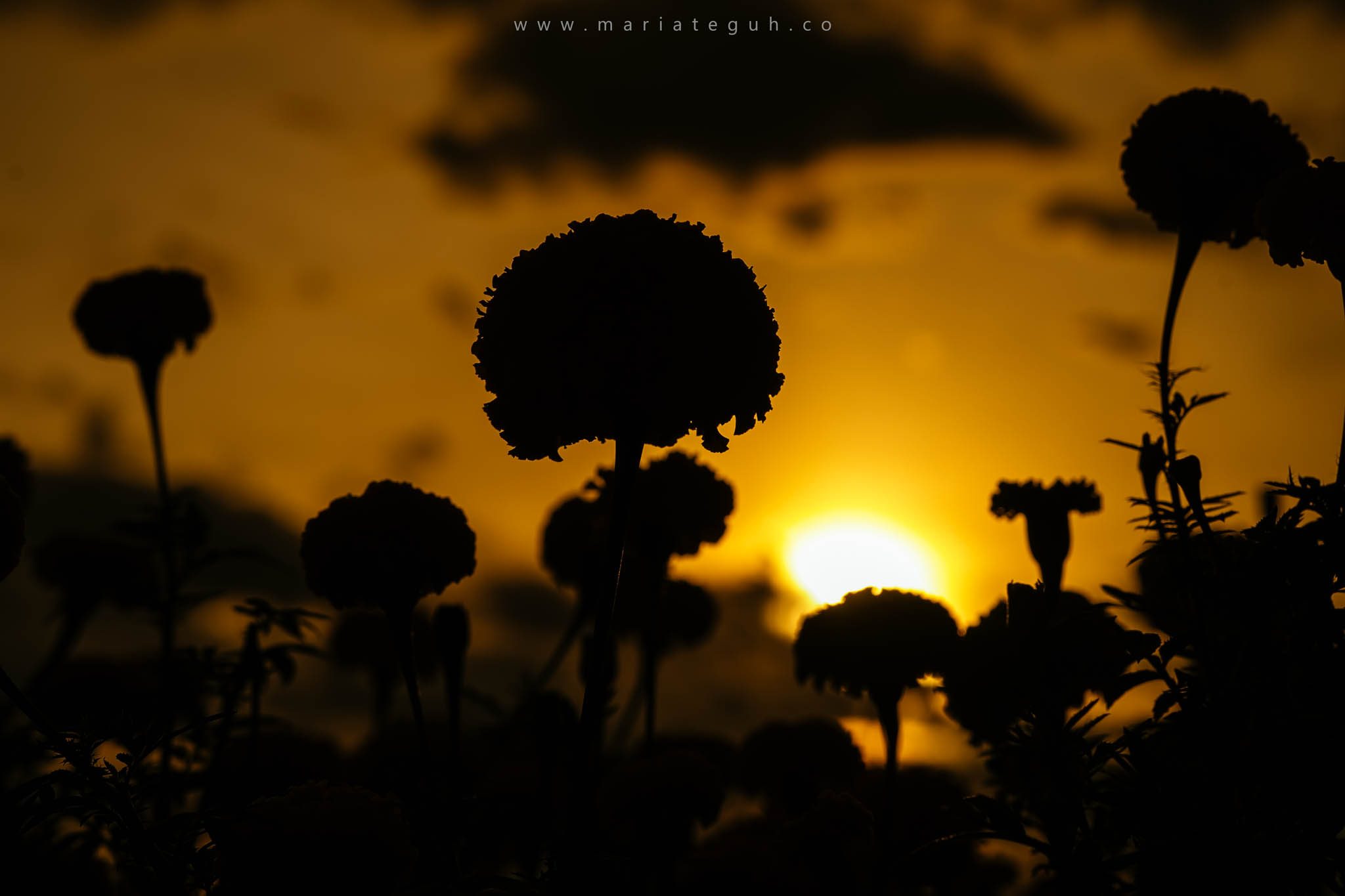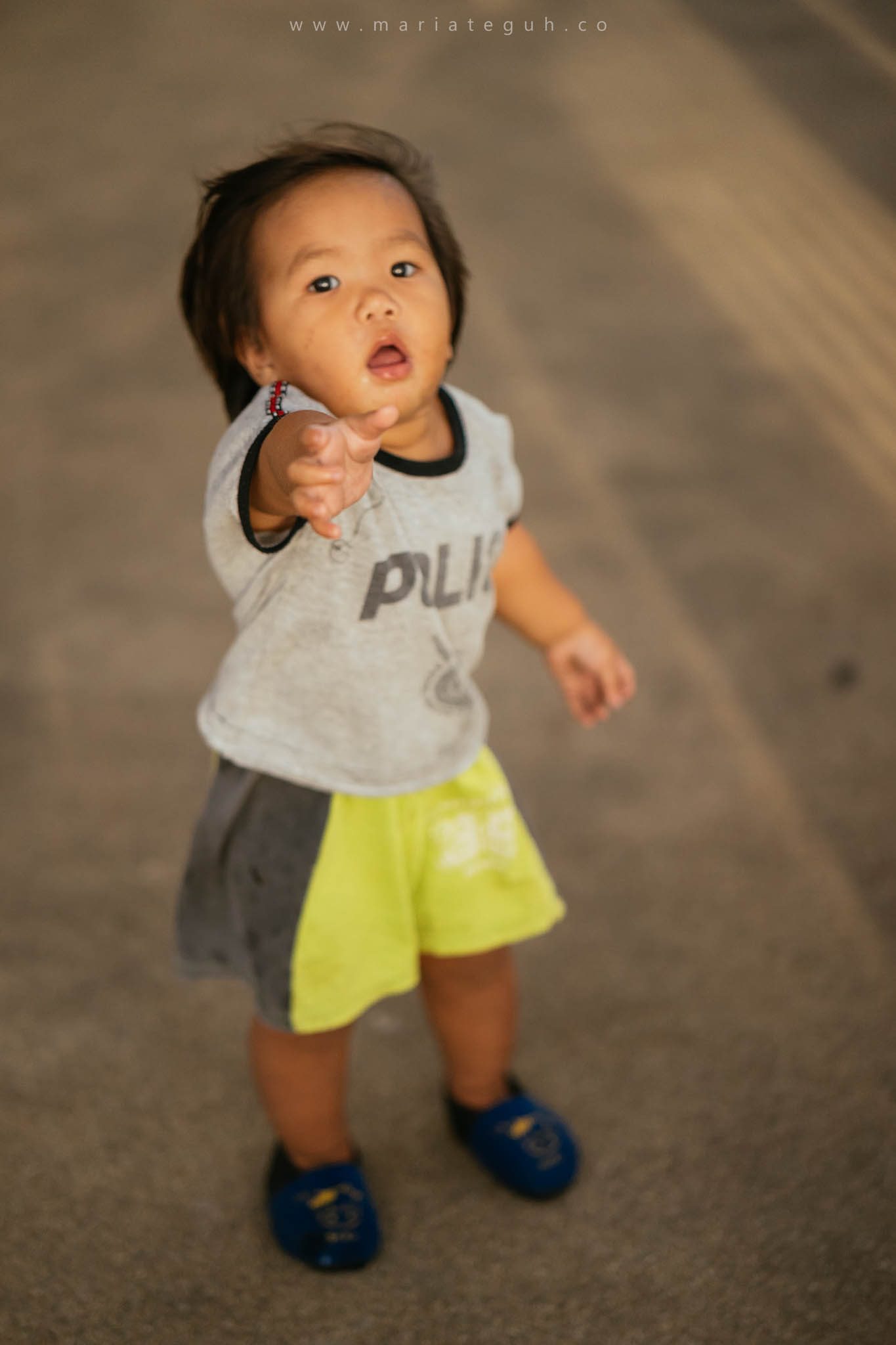 From the pier, you can cross the river for 3 Baht to Tha Chalom. Once you arrived, walk out through an alley and you'll see junction. To the right is road to Ban Laem train station. This station is used if you want to go to Amphawa floating market and Mae Klong train market. Before reaching the train station, you'll also find a big temple and big Buddha statue that you can see before you cross the pier.
If you decide to go straight after crossing the pier, what you'll see is the city of Tha Chalom. Not much to see beside small stalls of people selling foods. However, we found one unique church, called St. Anna Catholic church. It's distance is less than 2KM walk from the pier.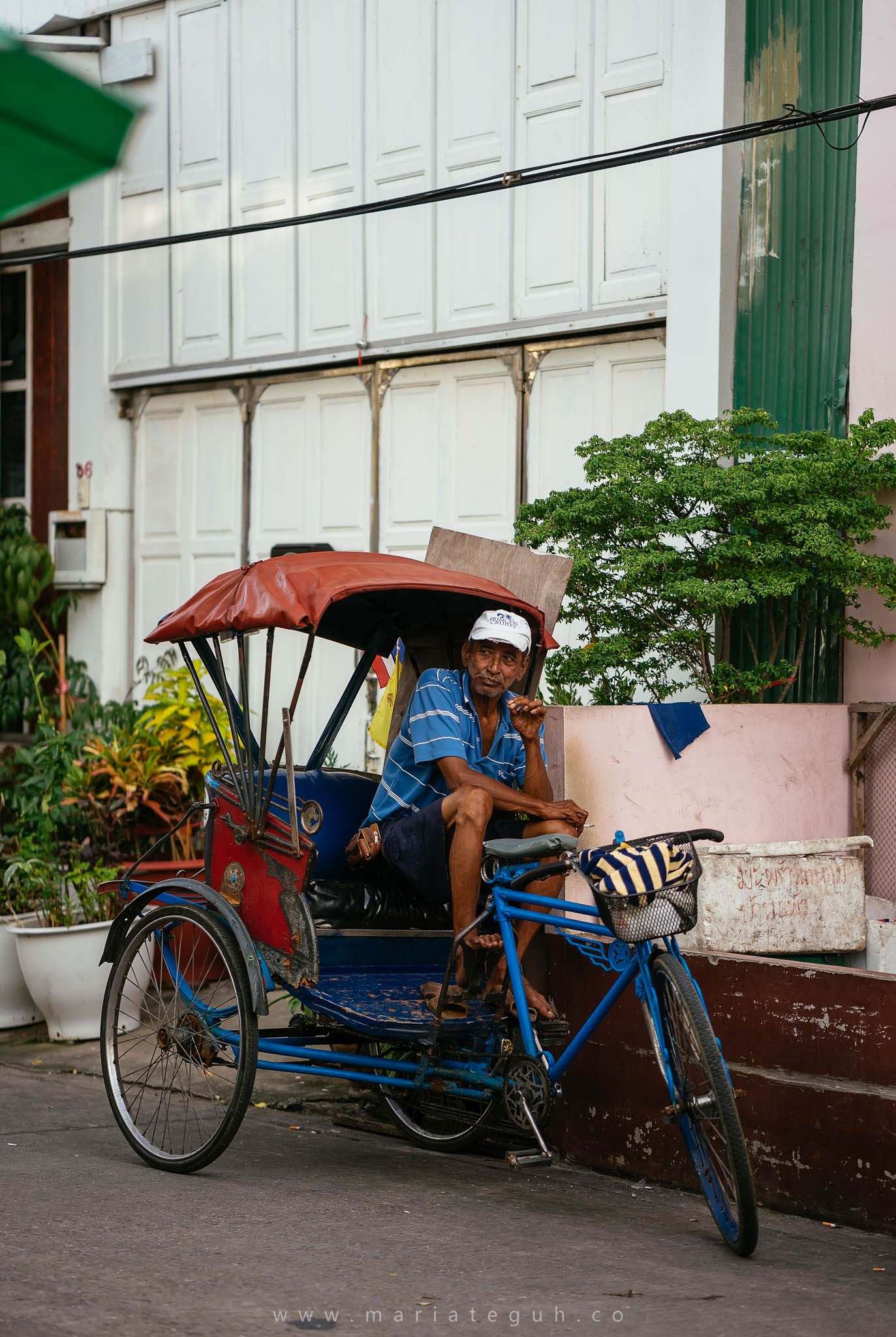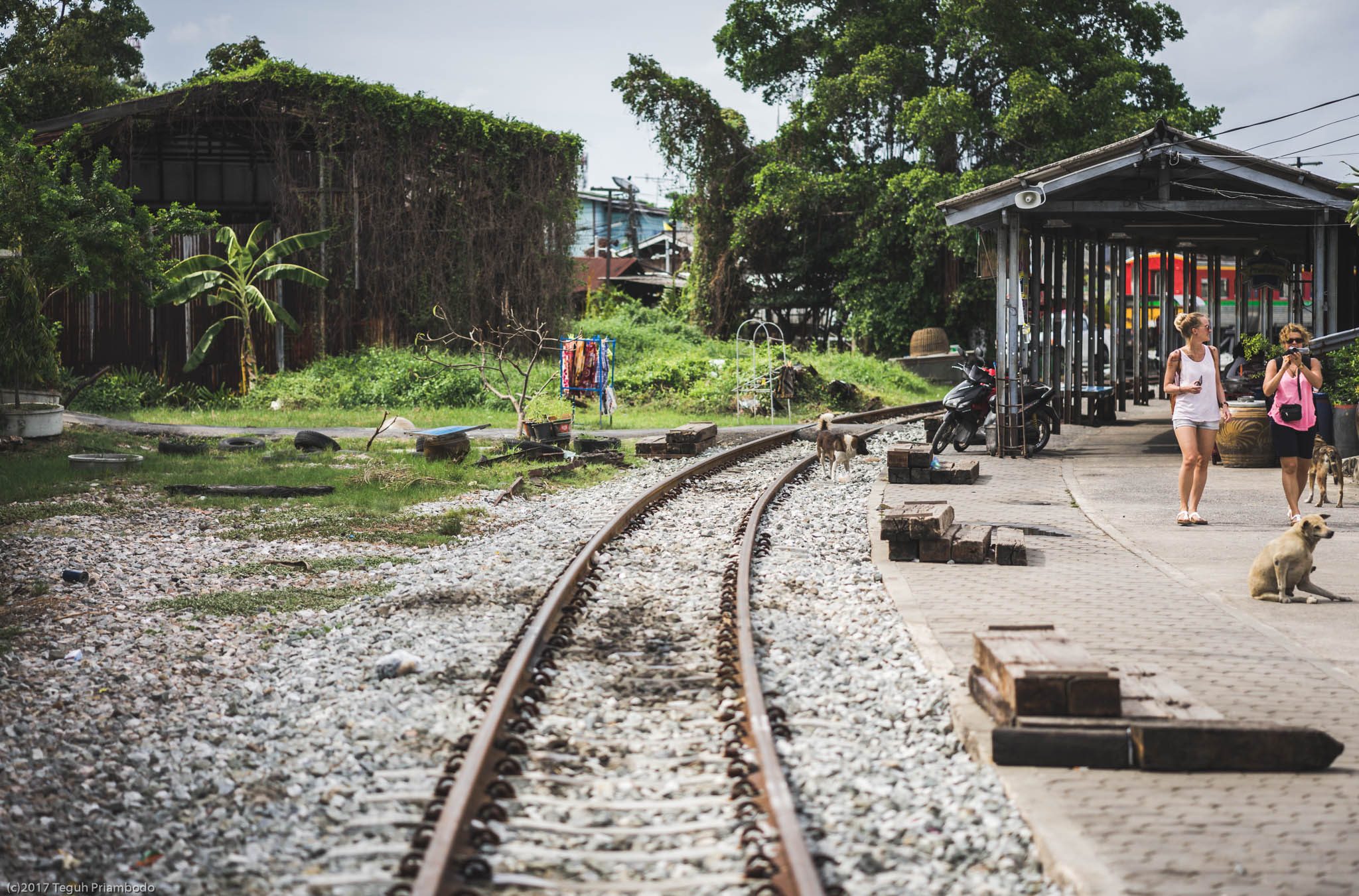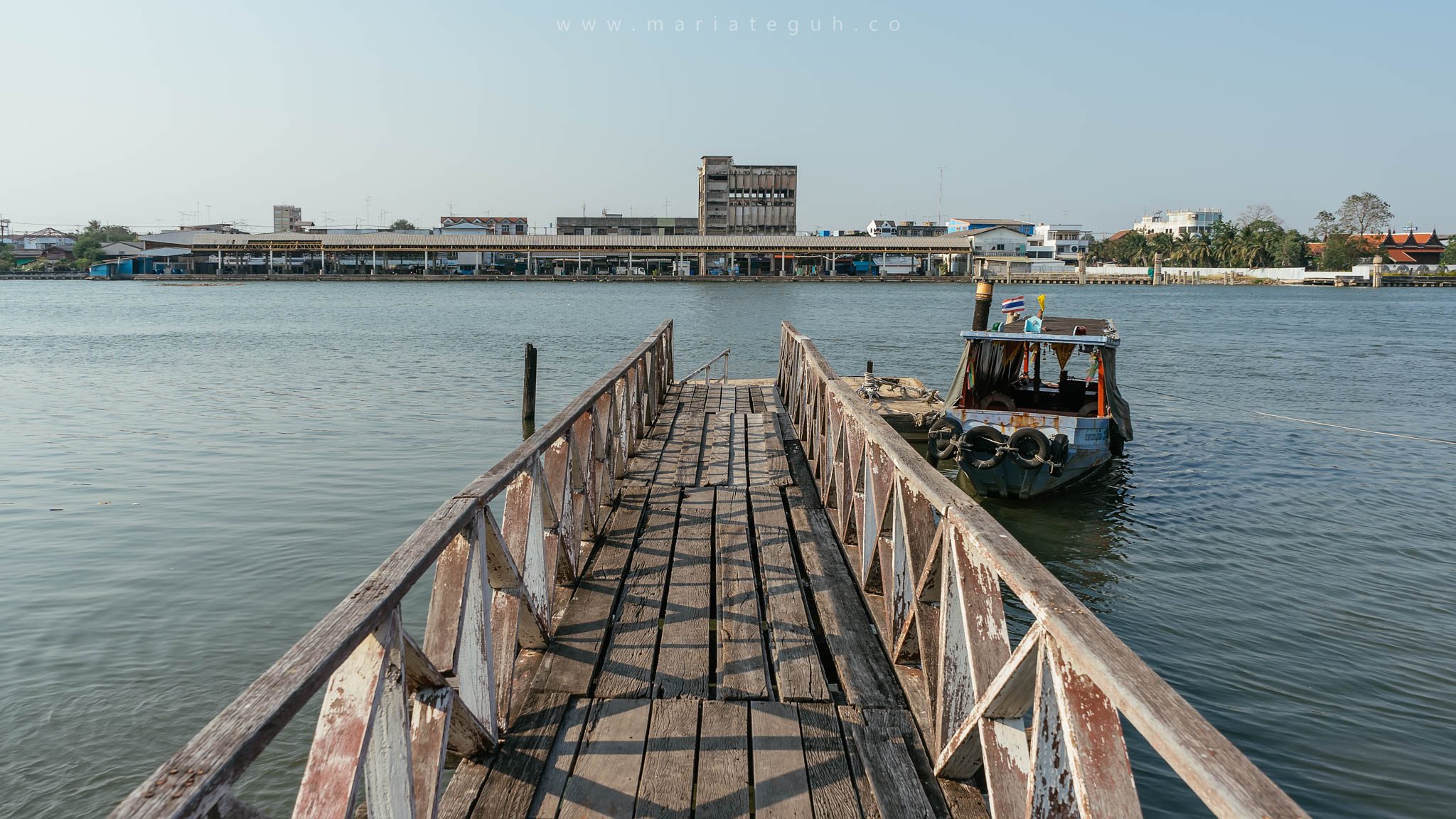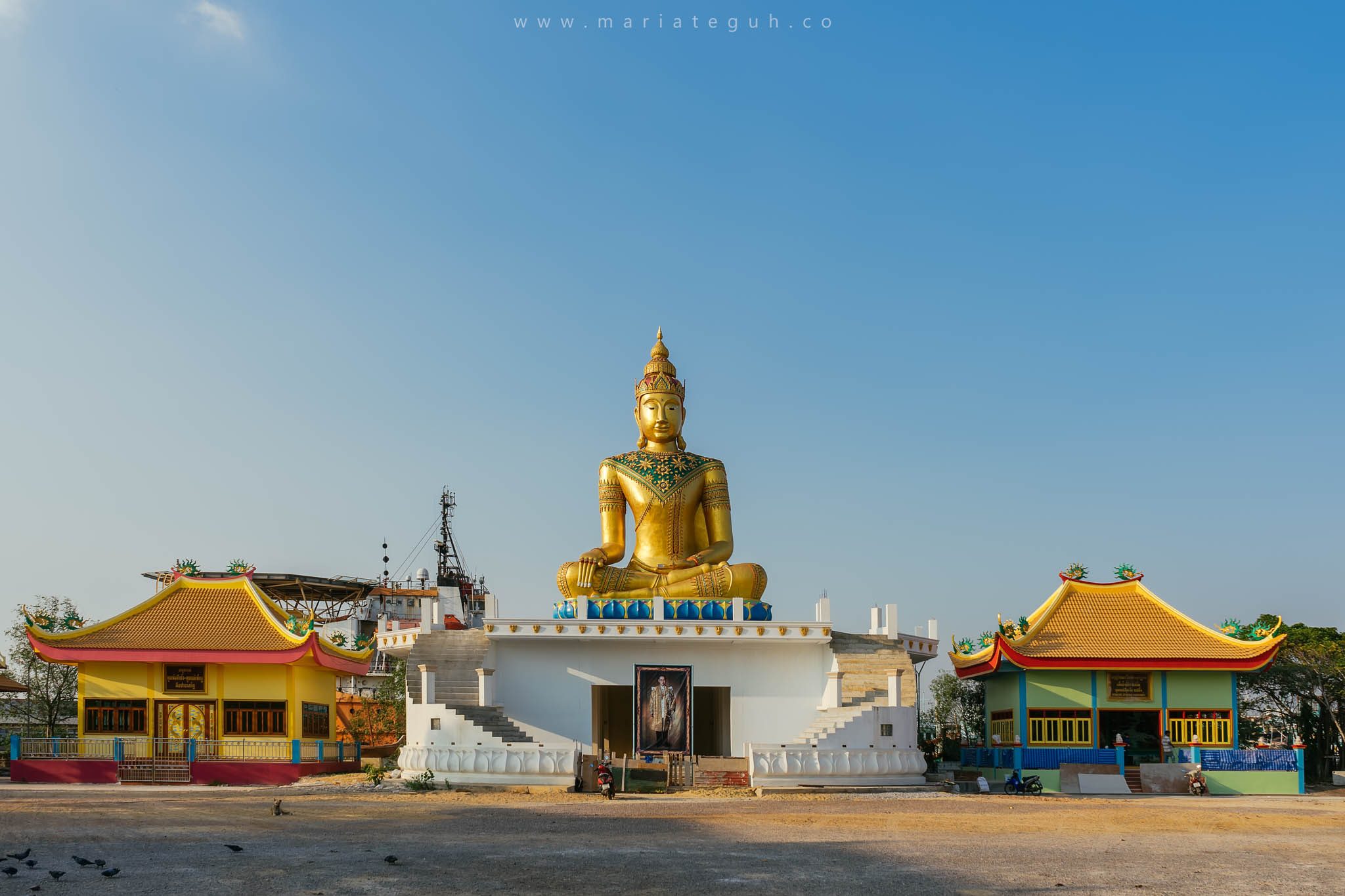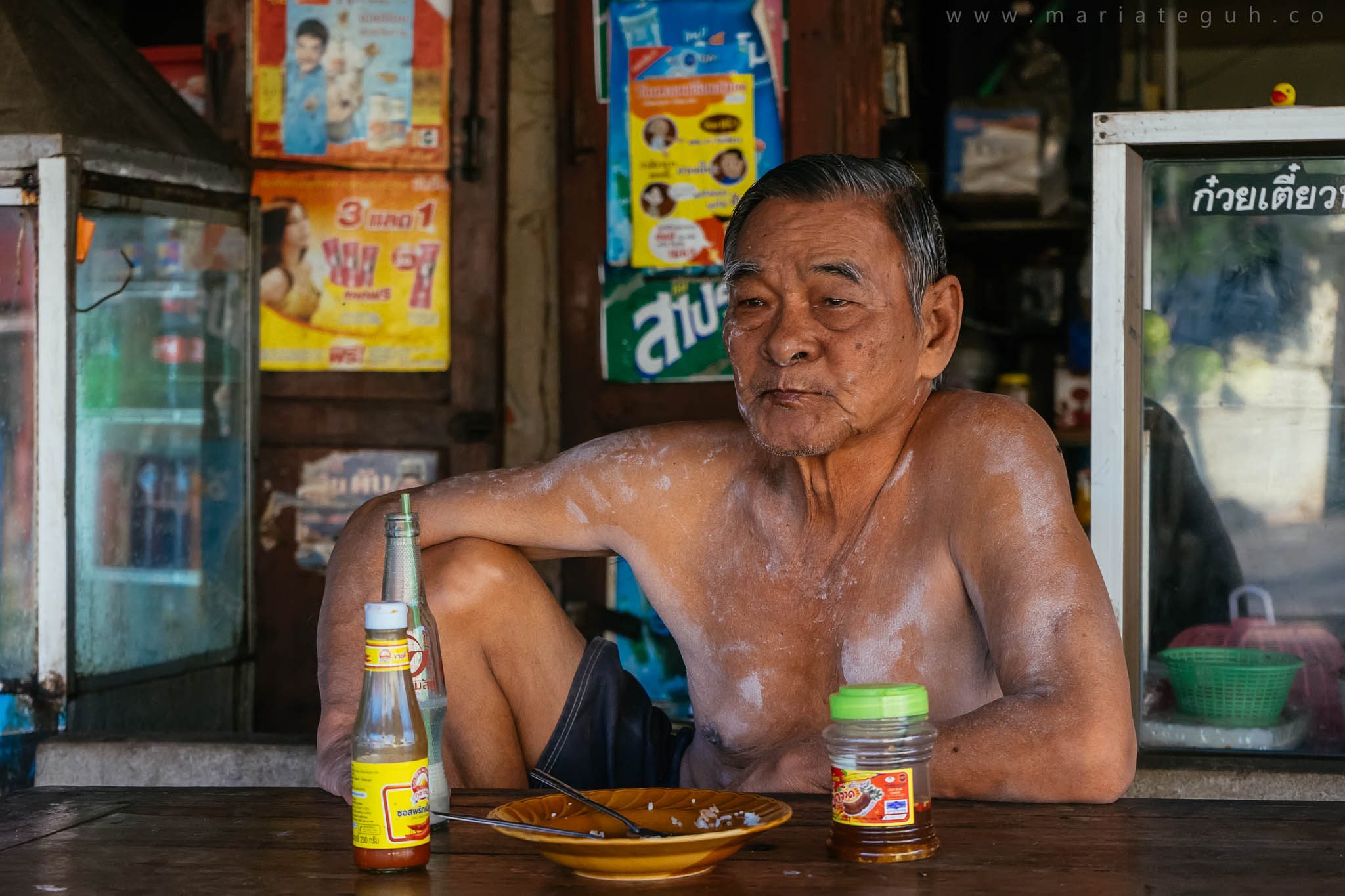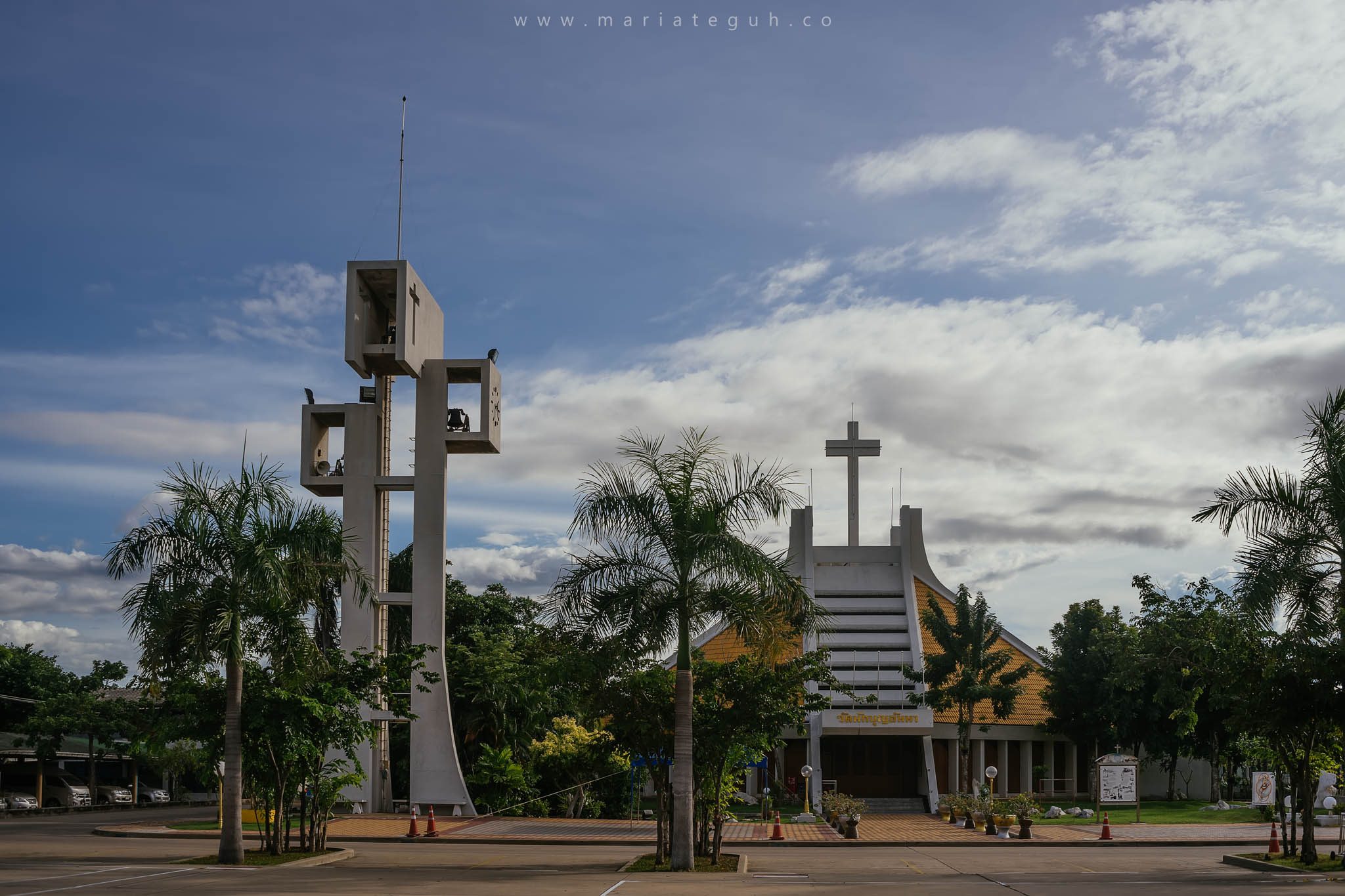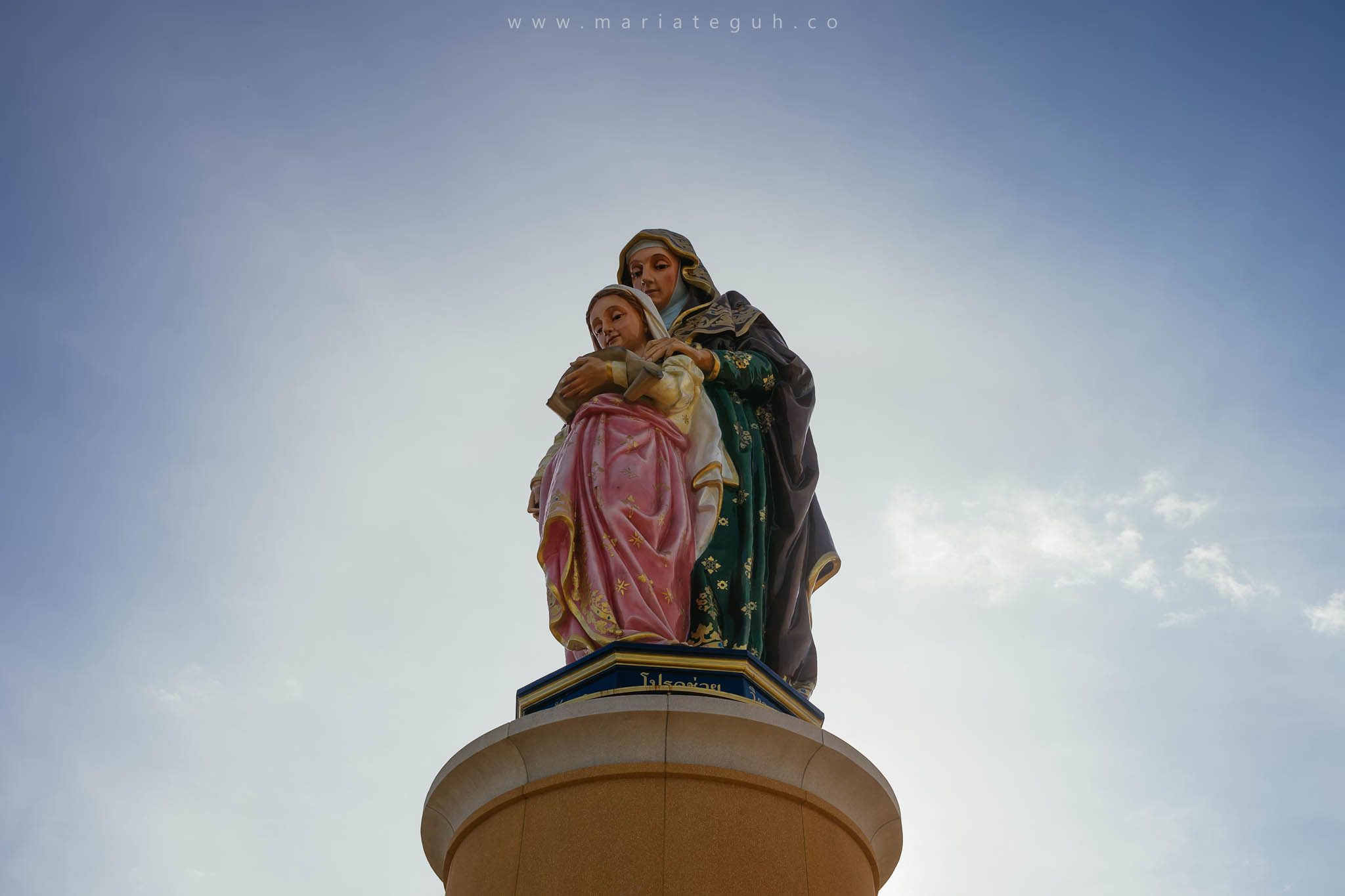 We believe now you got our point on how we love to visit Mahachai. So if you plan to stay in Bangkok for a quite long period, visiting Mahachai won't give you any regret. Try to taste the real Thailand where the value of originality and traditional thing are things you can see everywhere.
Coz for us, traveling is more than just knowing new place. But also understanding and feeling curious about other culture and people.
Happy let's get lost!!