Skip to content
Do you know that you can see one super big Buddha statue near Ayutthaya? Yep, though is not located exactly in Ayutthaya, you can see one big Buddha statue that height around 95m tall!!
Name of the temple where this big Buddha statue lies is Wat Muang, in Ang Thong. Located around 50km from Ayutthaya. It's less than 1 hour ride to reach this temple from Ayutthaya. How we go here, by motorbike from Ayutthaya. No motorbike rent/taxi or song teaw could take you to this temple from Ang Thong. So your choice would be renting car/motorbike, or taxi from Ayutthaya.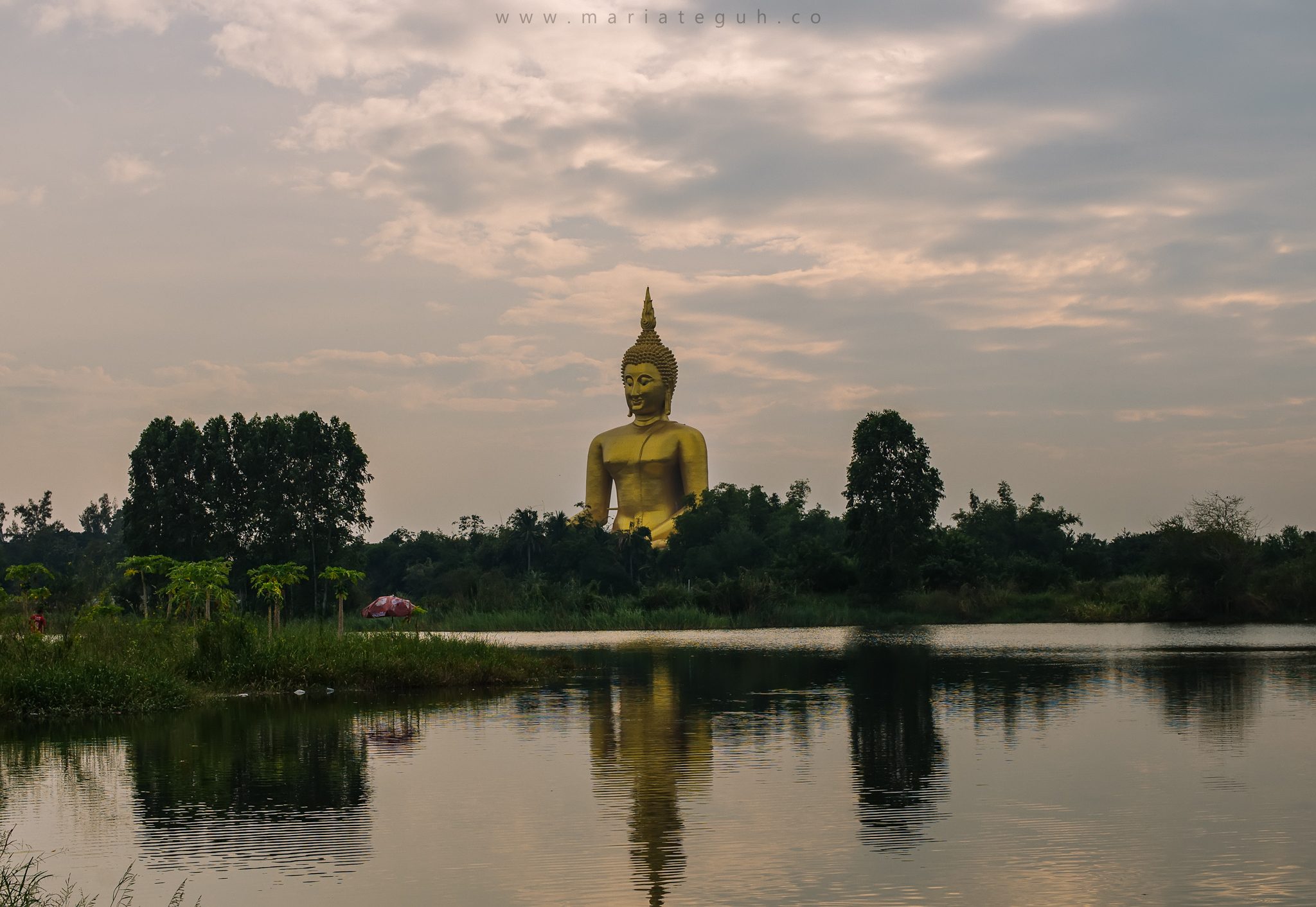 No entry fee to go to this temple. Just go inside, park your vehicle, and stroll around.
What make this temple is unique and worth the visit? First is the big Buddha statue. It's 95m tall and you can see it way before you arrive to this temple. People will go near the statue to pray here, with touching the fingers of Buddha.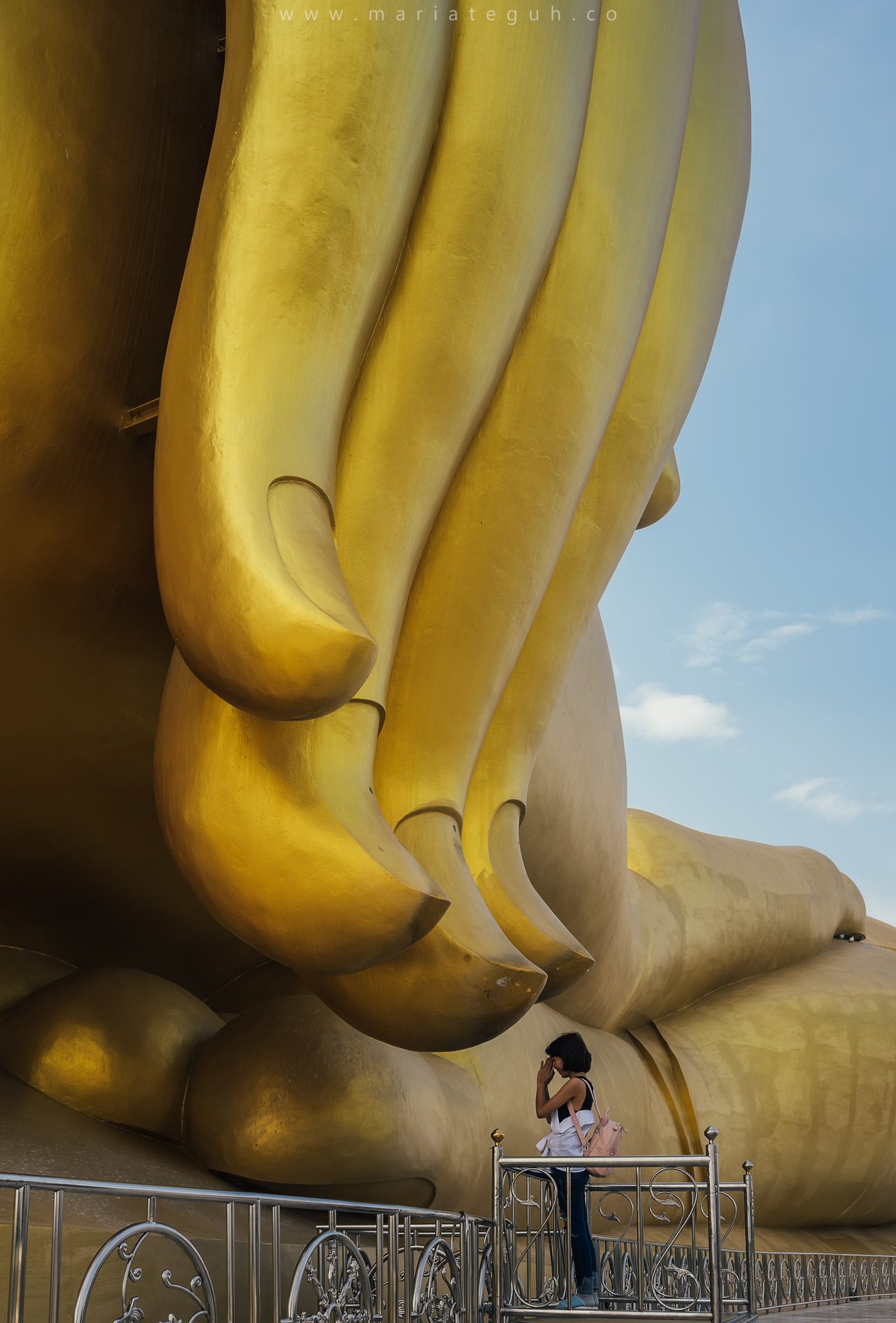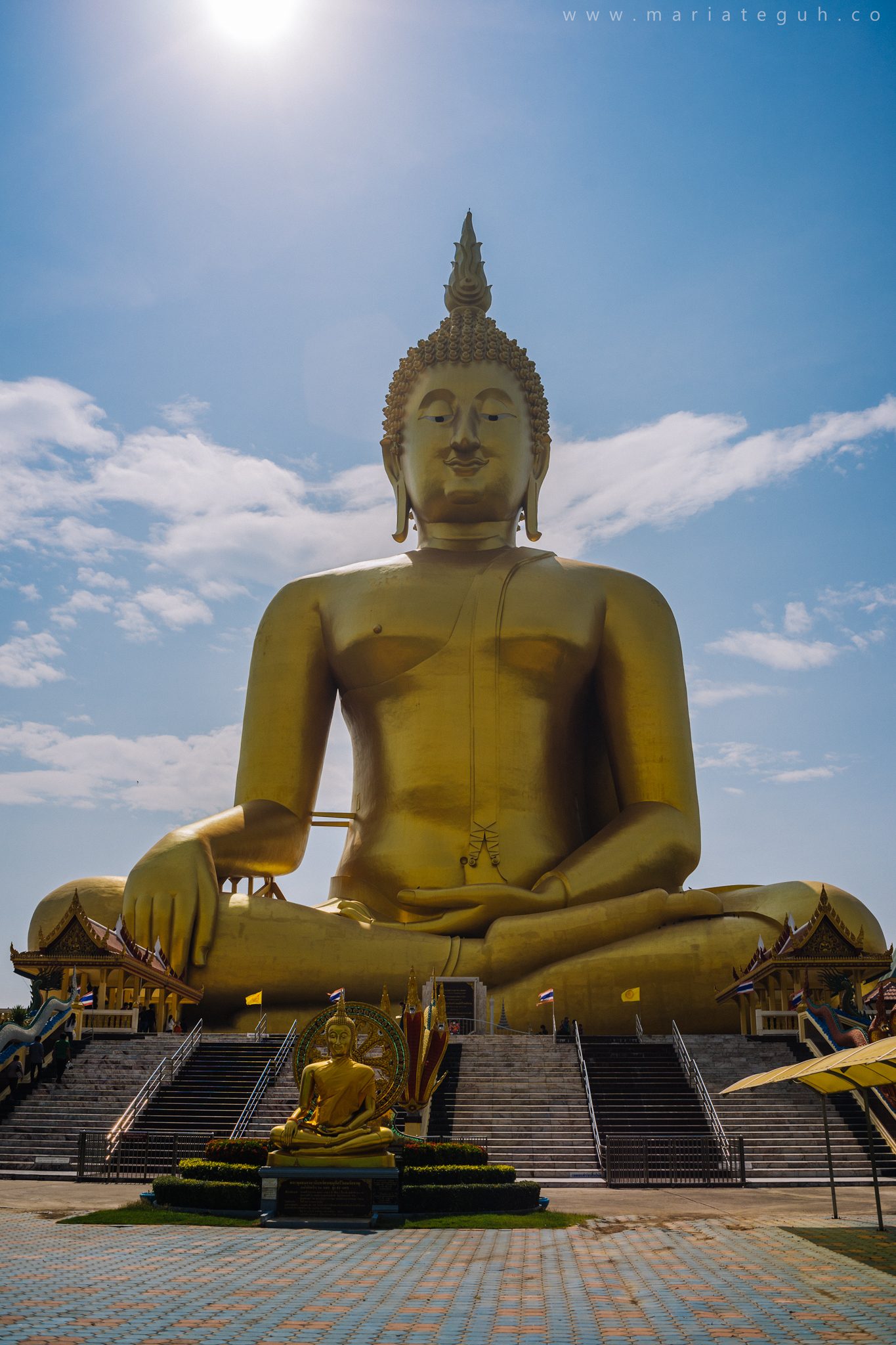 Second, "weird" theme park. As you go to the big Buddha statue, you'll pass like quite wide theme park that symbolize life in heaven, hell, Thai Burmese war. The part of hell and war is kinda scary to see. Check out the images to know what it looks like.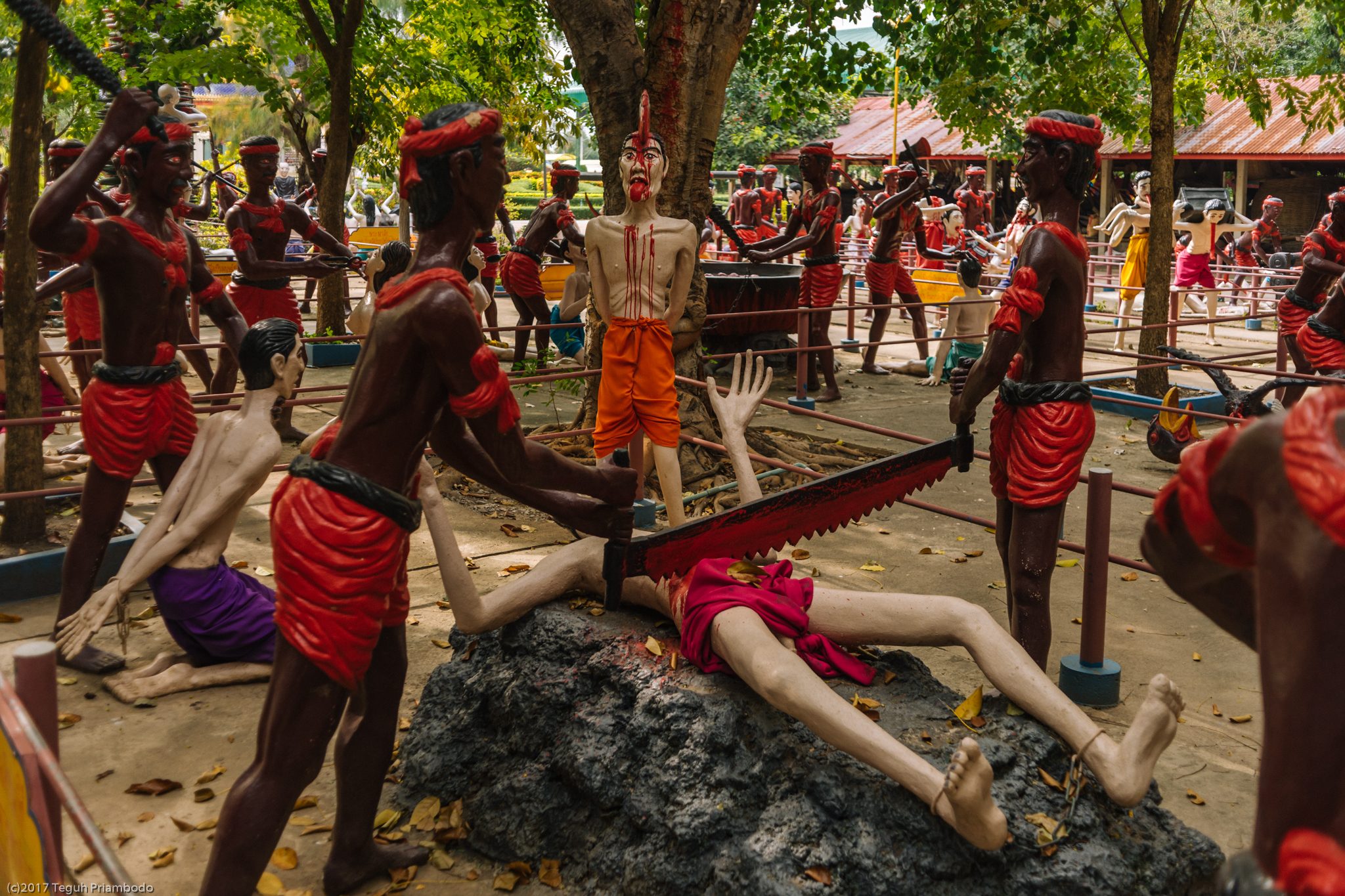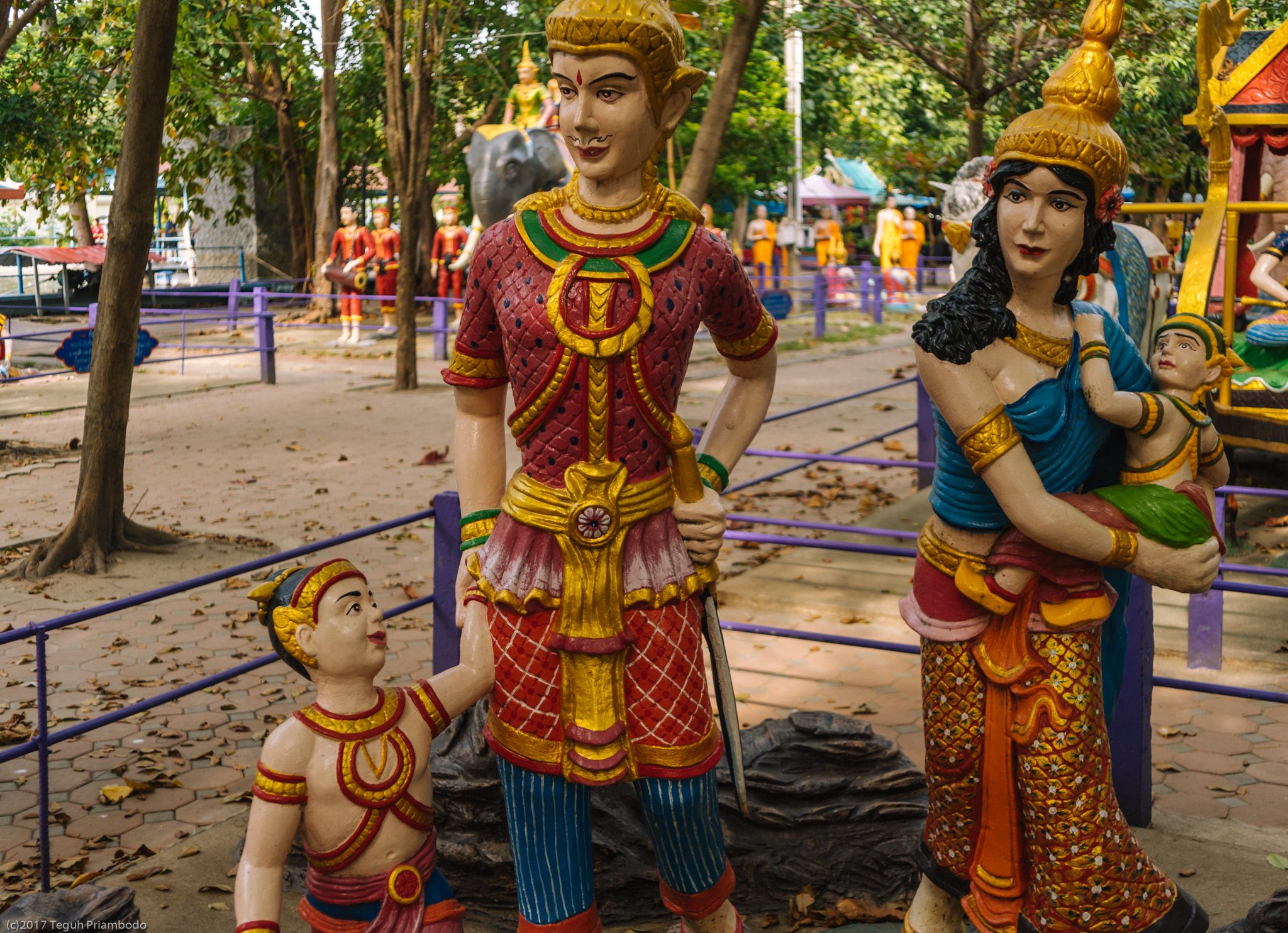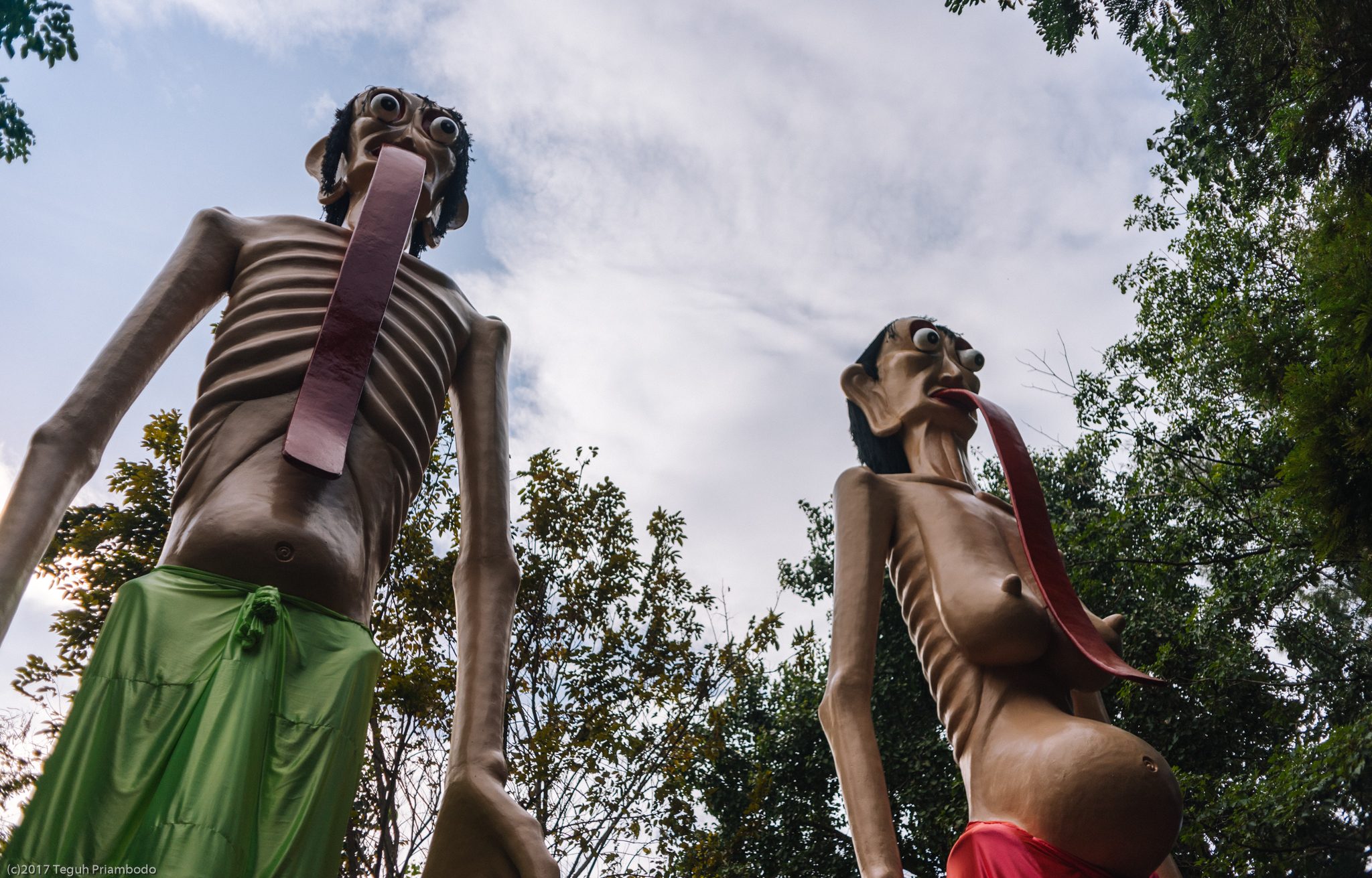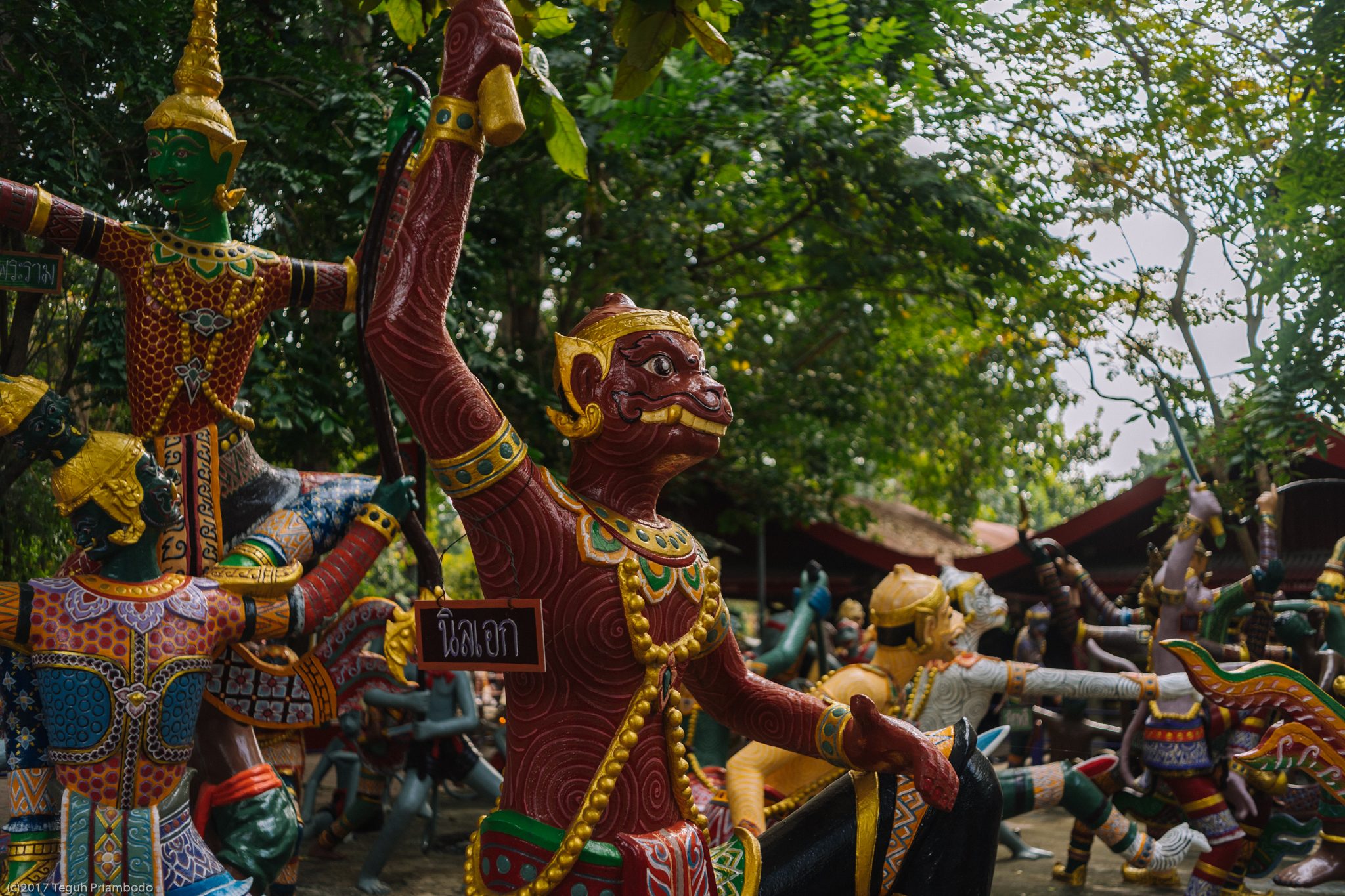 Third, before reaching the theme park after you arrive there, you can go inside the temple. Inside this temple is simply gorgeous! It's like one big hall with statue of Buddha and also monks. With gold color theme, make this hall looks majestic.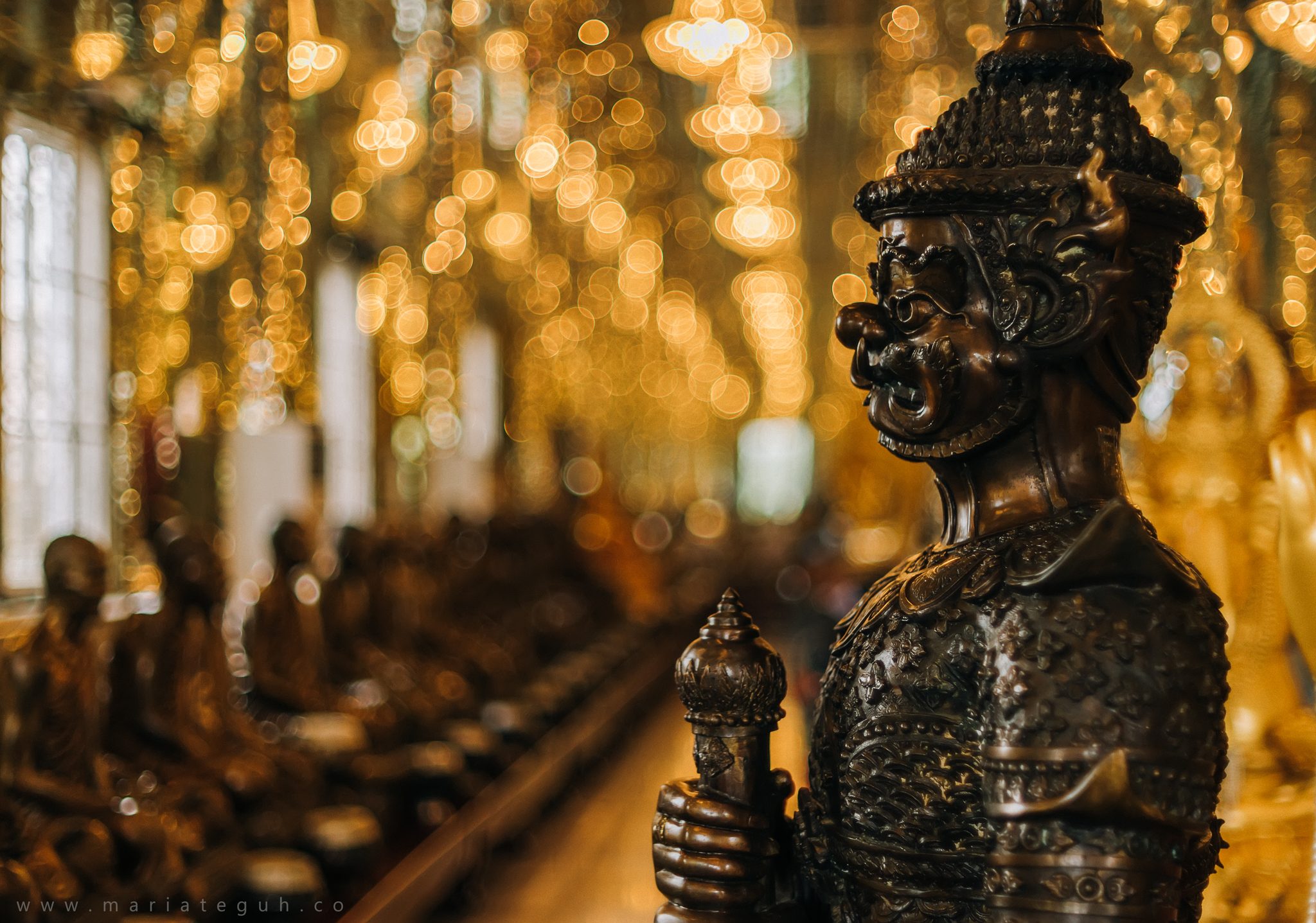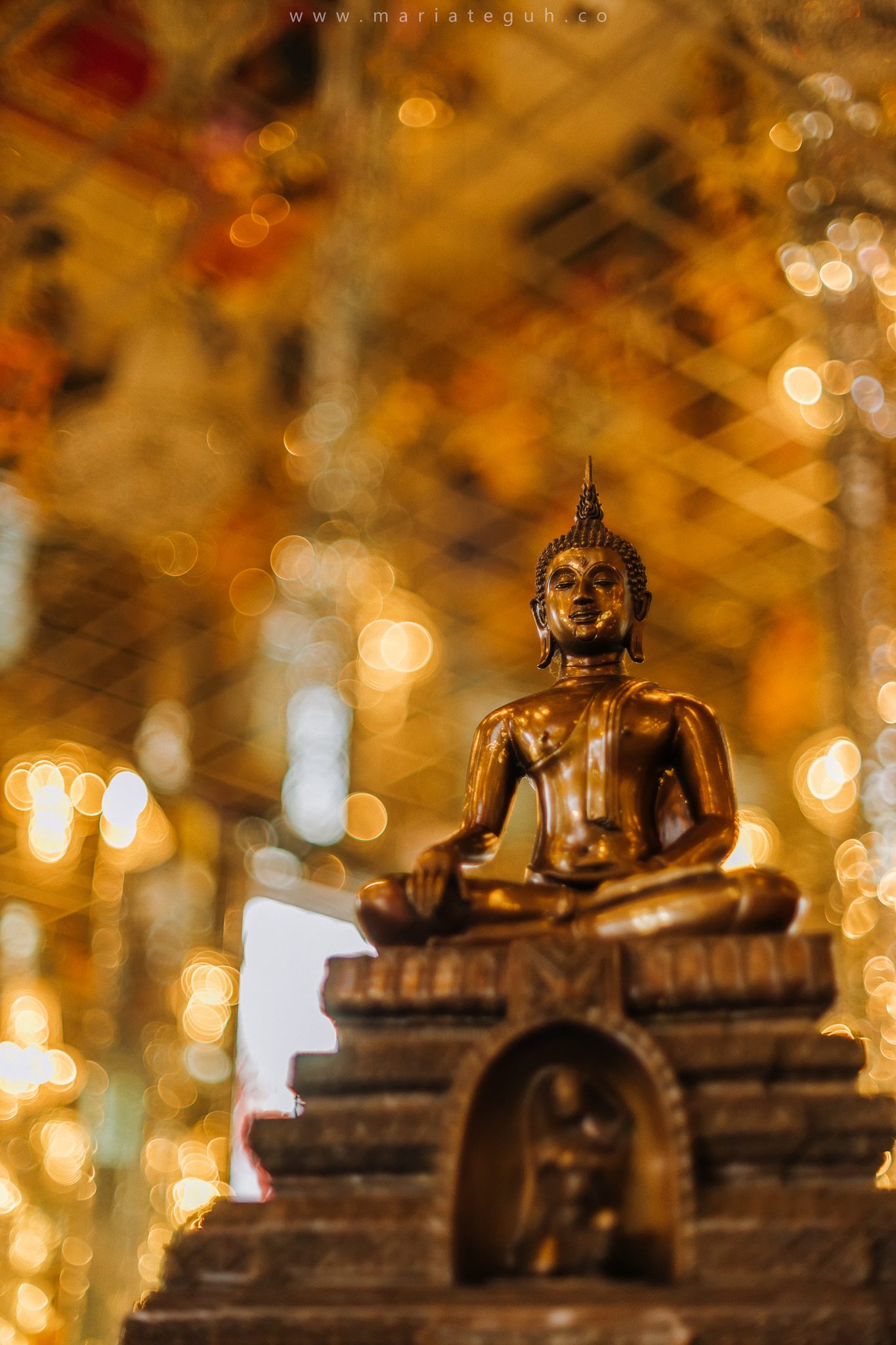 Things you should know here. While entering the temple and big Buddha statue, make sure you take off your shoes or sandals, dress properly, and no smoking.
Around the place, you can find many stalls selling souvenirs and food. So, this place is suitable as well for picnic with the family. We met almost no foreigners while going there. Most the people we met there were Thai people. Perhaps this because the transportation that quite not easy to go here.
But if you really interesting to see, you could always rent motorbike/car from Ayutthaya.
Happy let's get lost!!