Skip to content
It's impossible if you know Thailand without knowing Pattaya. Or really some of you have no idea about Pattaya? 🙂
Pattaya is city that located around 100km from Bangkok. Used to well known for being the sex capital with hundreds of go-go bar everywhere and huge number of retired old expat. That is why, Pattaya is worldwide well known as sex capital of Bangkok. But today, that "sex' word is changing little by little. Thai govt put lots of effort to convert this city into more family city. That is why, our last visit this December 2017 was totally different from 3 years ago.
As well known as city that located not too far from Bangkok, going here is very easy. Almost every terminal provides transportation going to Pattaya. Suvarnabhumi airport provides bus (120 baht) and taxi on their ground floor. Ekamai, Mochit, Sai Tai Mai bus station provide bus and minivan for 108 – 150 Baht. However for Don Mueang airport, they don't have direct transportation to Pattaya. You can use their shuttle bus A1 to go to Mochit bus station and continue with bus to Pattaya.
Remember, as most bus and minivan last ride everyday is before midnight. So if you arrive after midnight, then taxi or waiting til morning (5AM) is the only option you have.
All minivan and bus in Pattaya will end their ride in Pattaya bus station. From here, you can continue to go to the city using Song teaw. Or if you are backpacker like us, you can rent motorbike not far from the bus station.
To go to the motorbike rent, after you go out from bus terminal, passing by the song teaw and see the main road, walk to the right side until you see junction with traffic light. Turn left and walk straight around 200m, you'll see small shop with many motorbikes and sign "Motorbike rent". We rented a matic for 200 Baht per day, with deposit 1000 Baht and leave only passport copy.
★ Now let's talk the fun part. What good to see and do in Pattaya ★
The beach, they have 2 well known beaches. First is Pattaya beach that located not too far from Pattaya bus station. This is the heart of the city. In front of the beach, or called Pattaya Beach Road, now you can have not only bars, restaurant, night market, but also luxurious hotels. Most tourists usually do the sun bathing and swimming here. Second beach is Jomtien beach. Located like next to Pattaya beach, now the place is slowly similar with Pattaya beach with lots of building in front of the beach. Most important thing, both beaches, last we were there had clean and clear water. So if you'd like to swim, then it's good decision.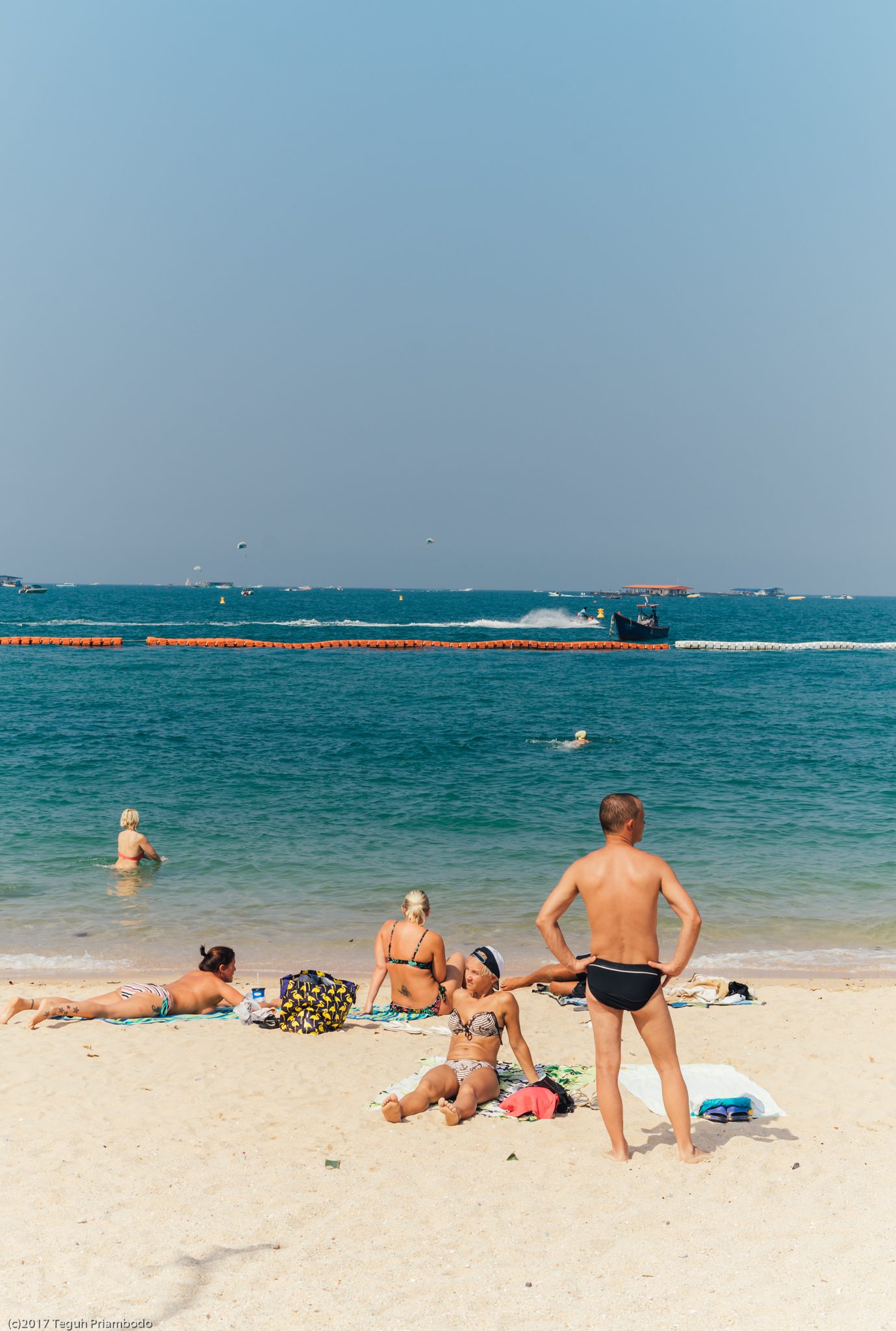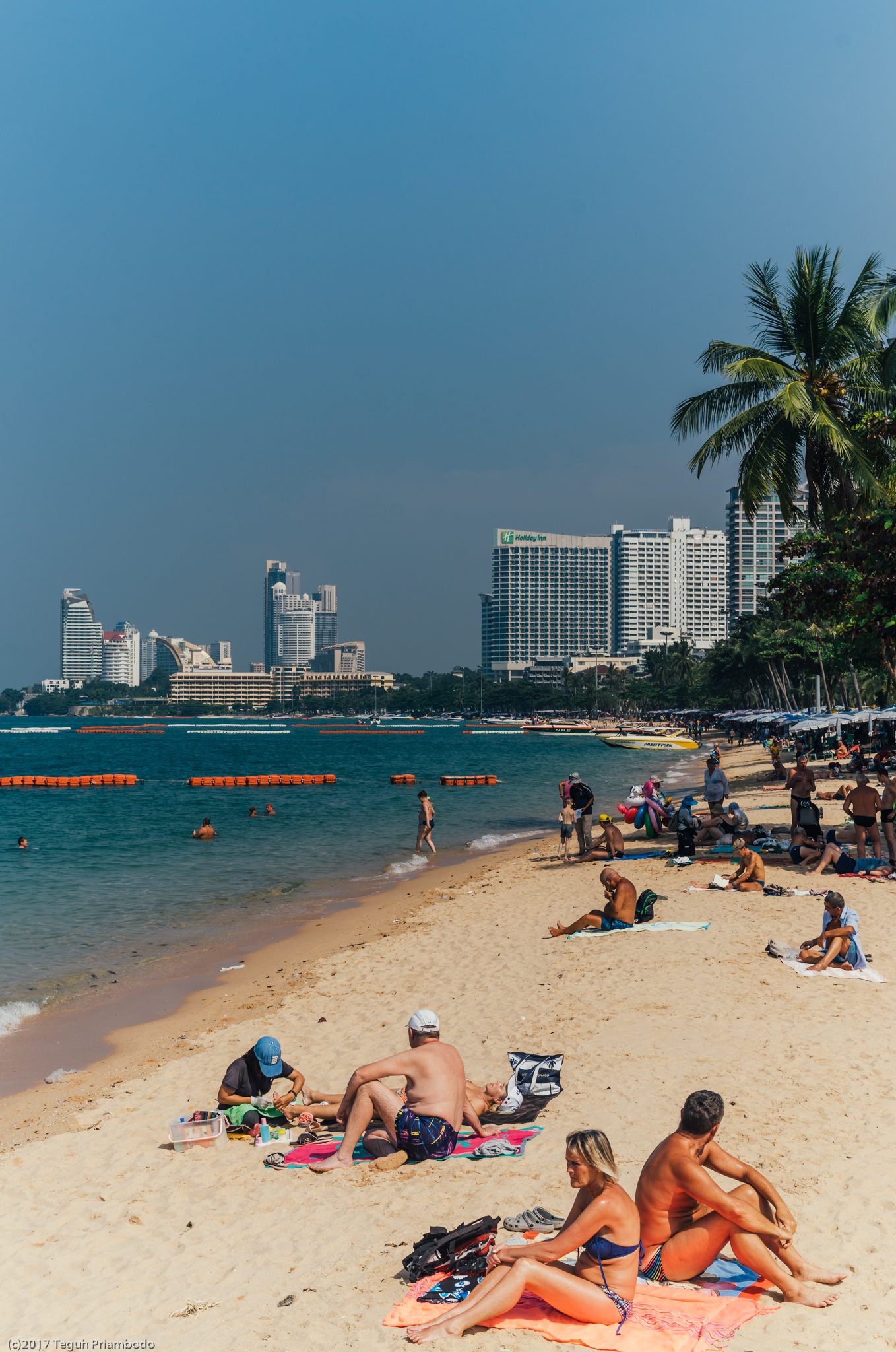 Vantage point to view the city and the beach is called Khao Phra Bat or known as Pattaya Hill. High place near the beach that offers you beautiful view of the city. No entrance fee, and if you coming before evening, this place also has small coffee shop. So you can enjoy drink and good view at the same time.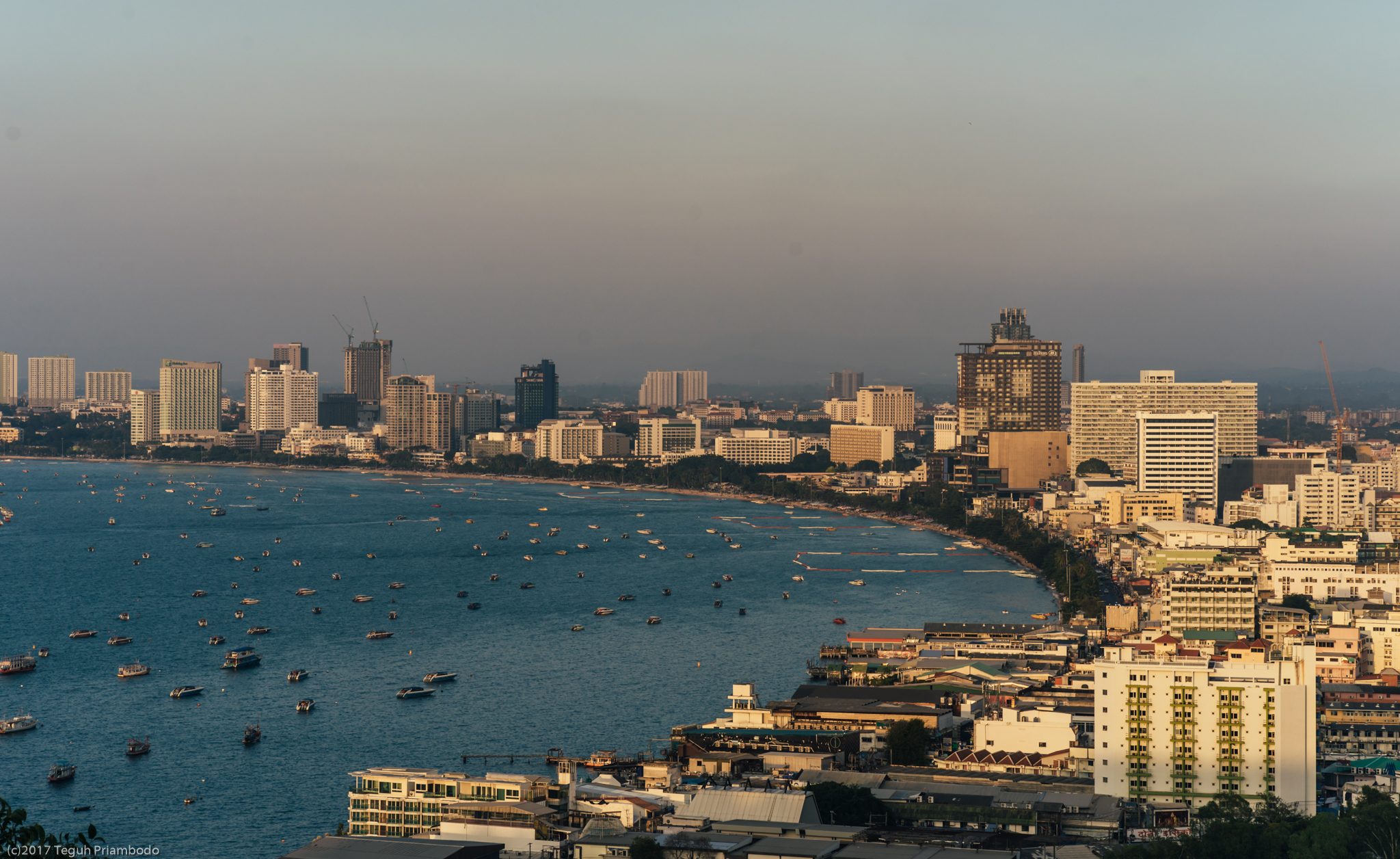 Continue with tourist attraction, let's talk the one that located inside the city first.
There's Museum of Ripley's, Believe it or not. A place that we believe you don't need further detail on what they offer. Detail of the place can be seen here.
Art in Paradise. Unique place which offers you different taste of visiting museum. Detail of the place can be seen in their website here.
Tiffany cabaret show. The most popular cabaret shows that every tourist agency listed in their Pattaya itinerary. Check out more detail about show time or ticket on their website here.
Sanctuary of truth. Huge temple that made from wood. All the works of this building said to be hand made. Last we visited the place, the entrance fee was 500 Baht. But to make sure. please visit their website here.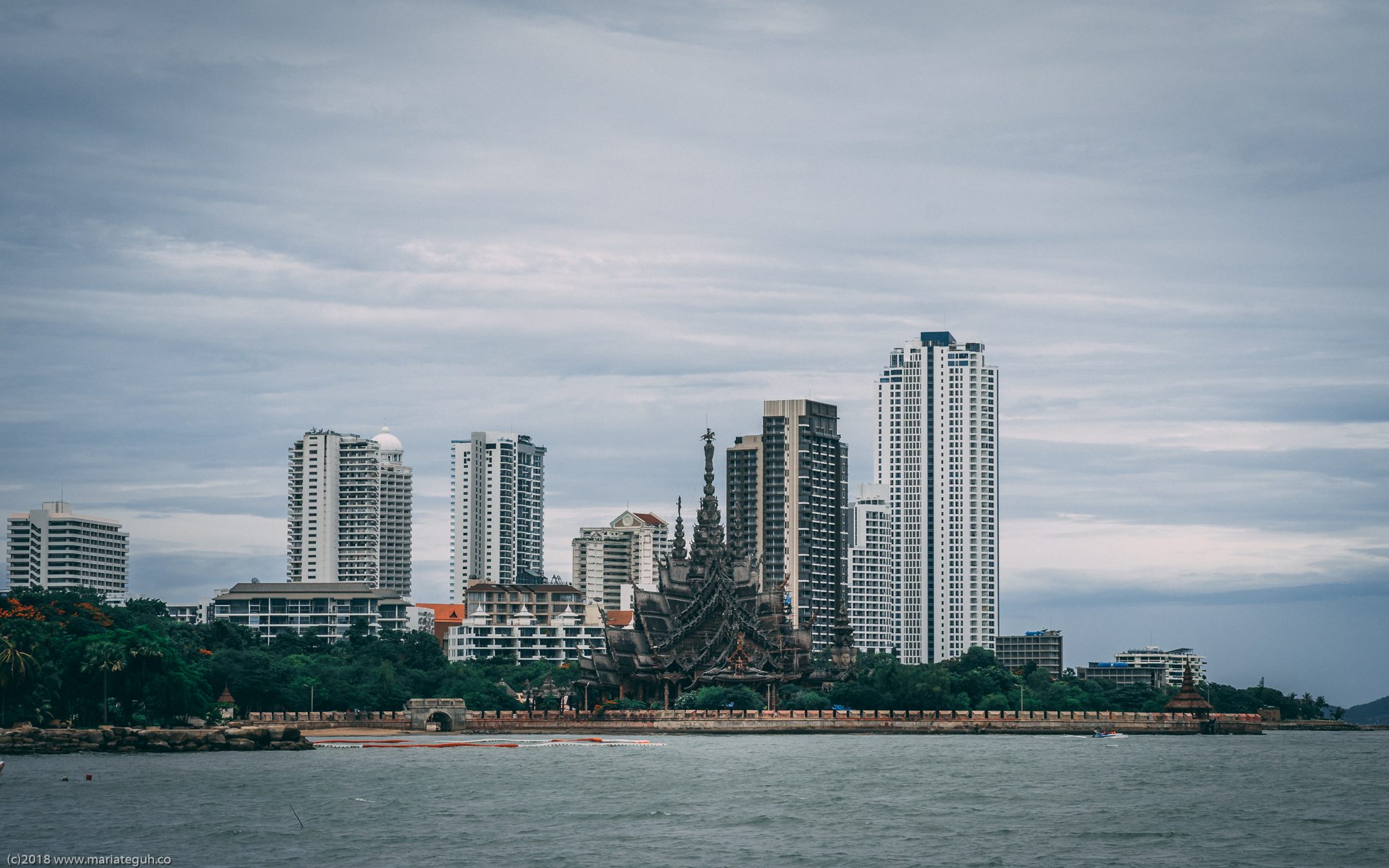 Walking street. Well, this is the heart of Pattaya. Place of bars, go-go clubs, massage parlors which used to boost Pattaya to get the nickname of sex capital. But today, this place is more like Khaosan Rd. Best visit the place after 8Pm for the full pack of entertainment are open and ready to give you the best memory of Pattaya.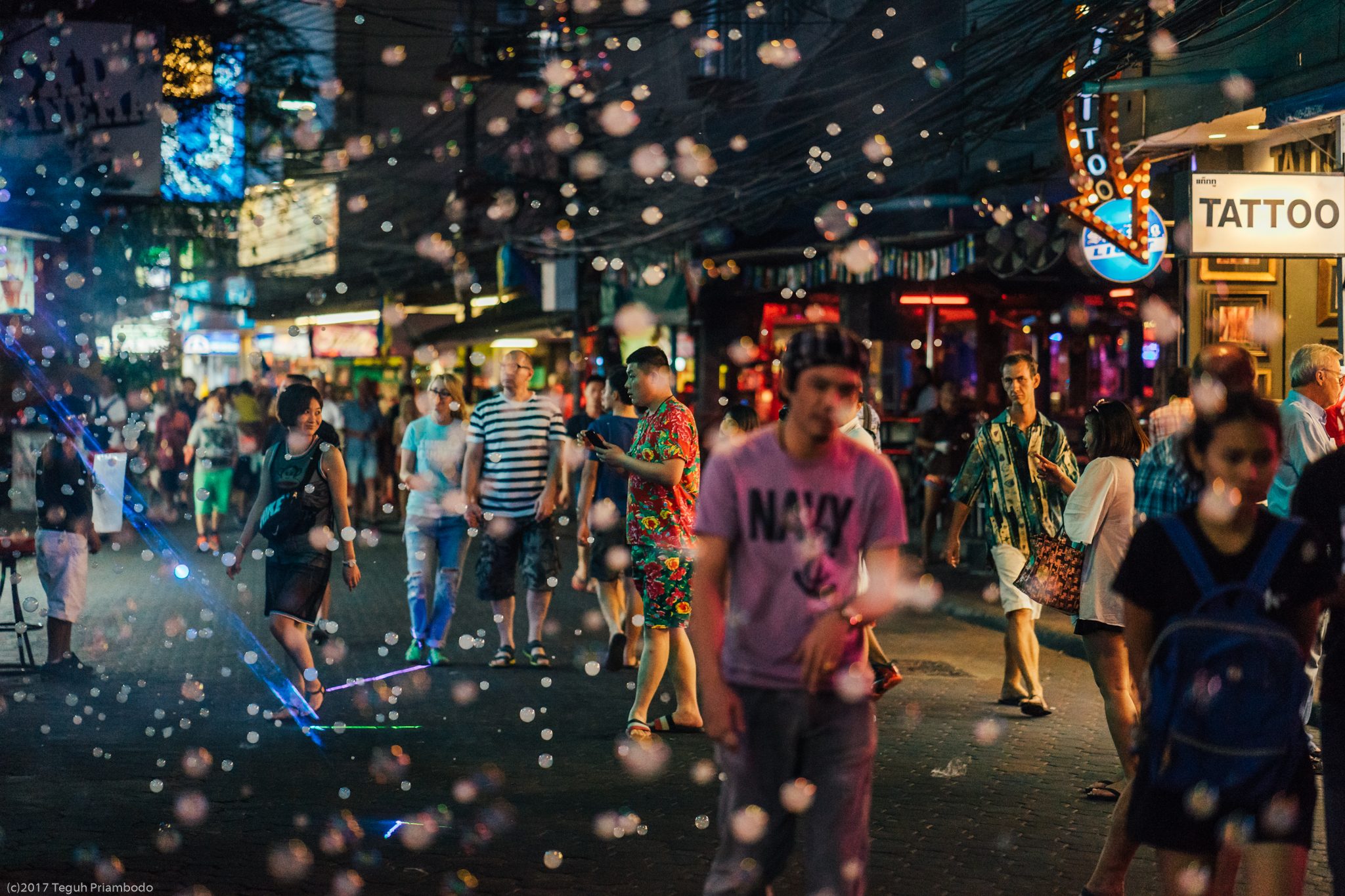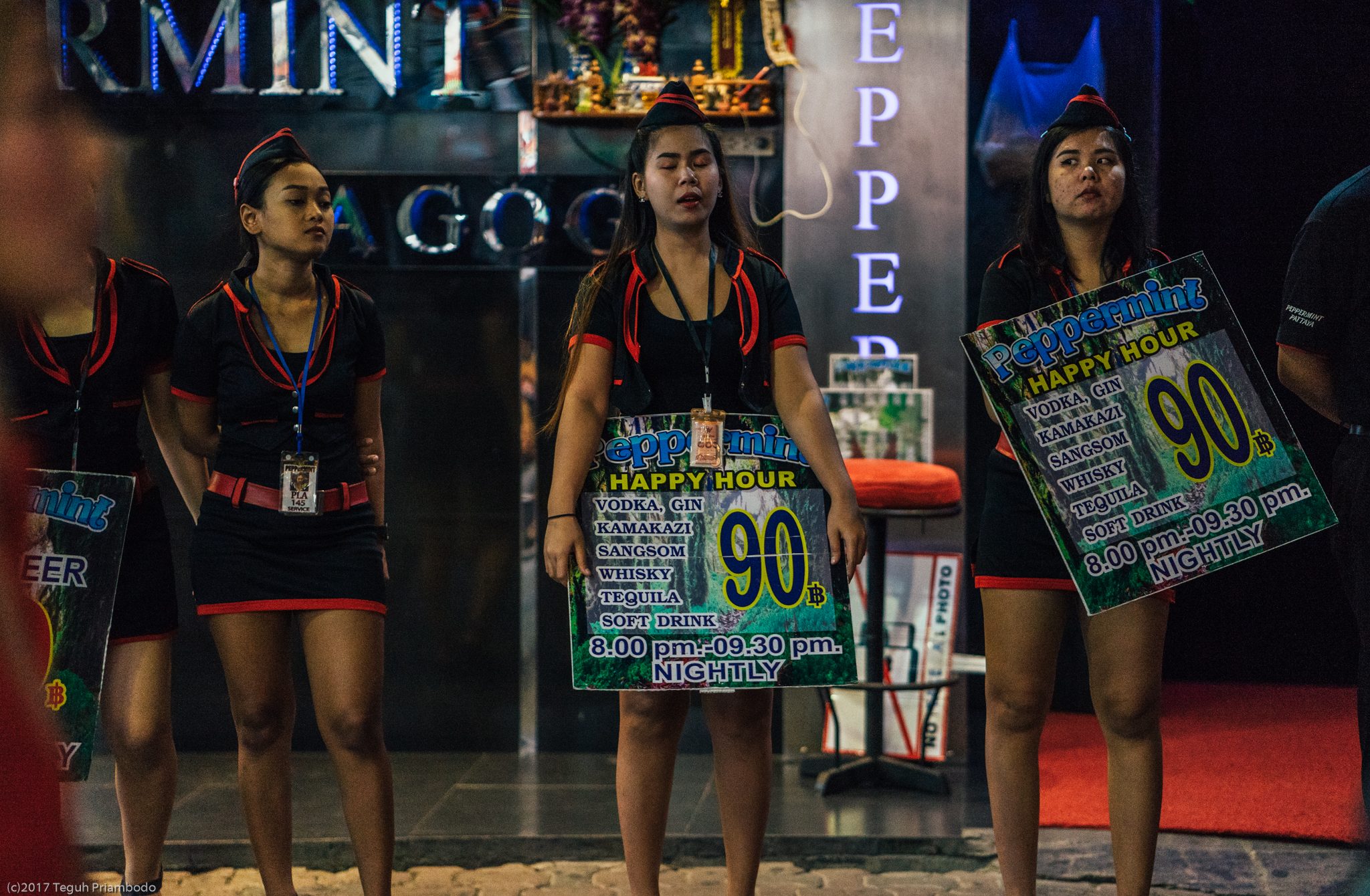 Now let's ride a bit outside Pattaya to see what's interesting. First after you'll drive outside the city, you'll see Pattaya floating market . Unlike Amphawa or Damnoen Saduak, this floating market is made to look like floating market. Used to be free to enter, but last time we went passing by the place, there already ticket box to enter the place.
Nong Nooch Garden, a huge theme garden that well known for tourist. If you love park that is instagramable, then this place is forbidden to not listed in your Pattaya itinerary. Check out more detail on their website here.
Khao Cheejan Buddha mountain. Located just before you reach Silverlake Vineyard, is the mountain that carved with big Buddha around it. No fee to enjoy this attraction.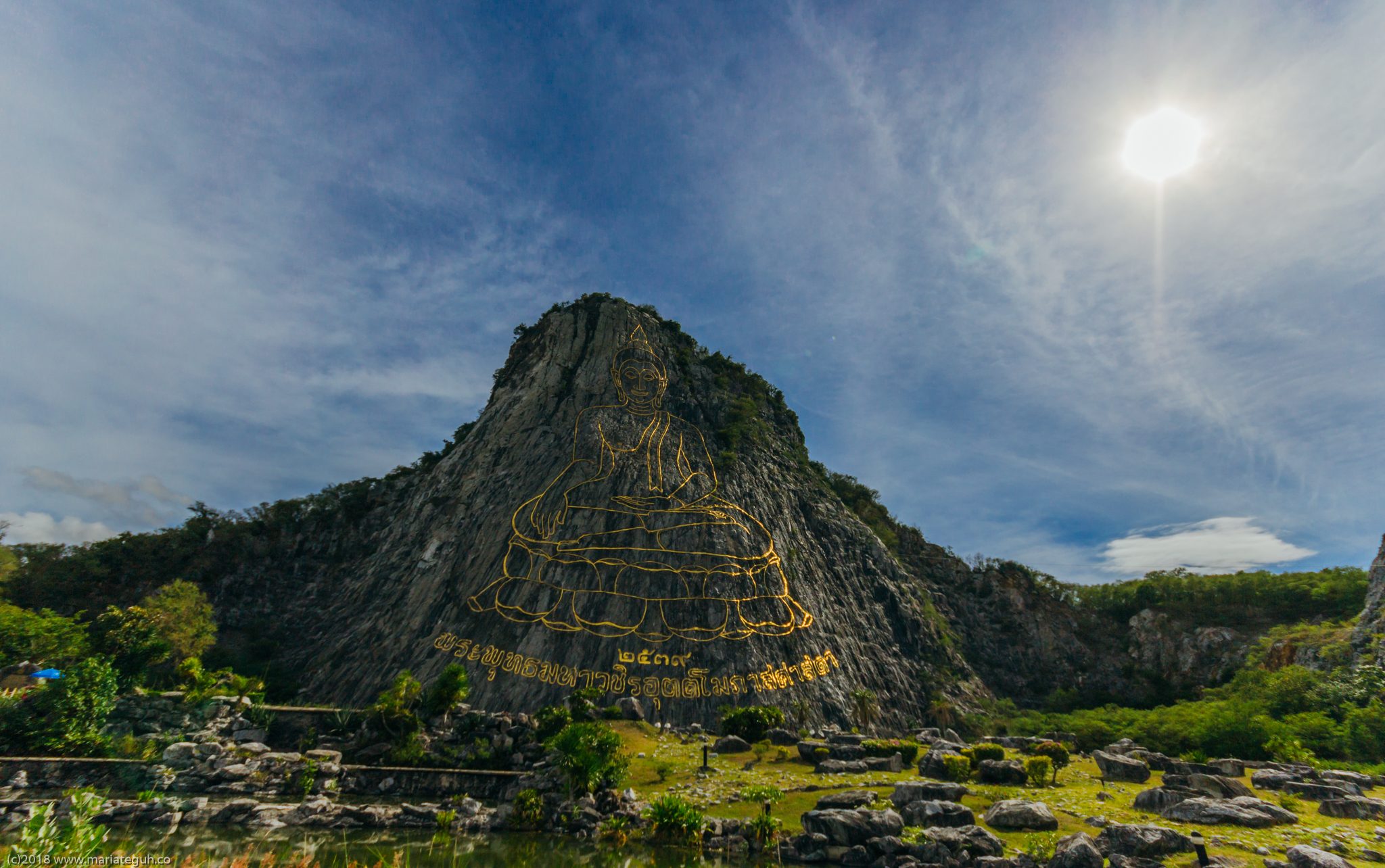 Silverlake Vineyard, it's huge vineyard which offers you product from their grapes, and also beautiful view to see around. No entrance fee, just another 100 Baht if you want to use their cable mini car to see around the vineyard.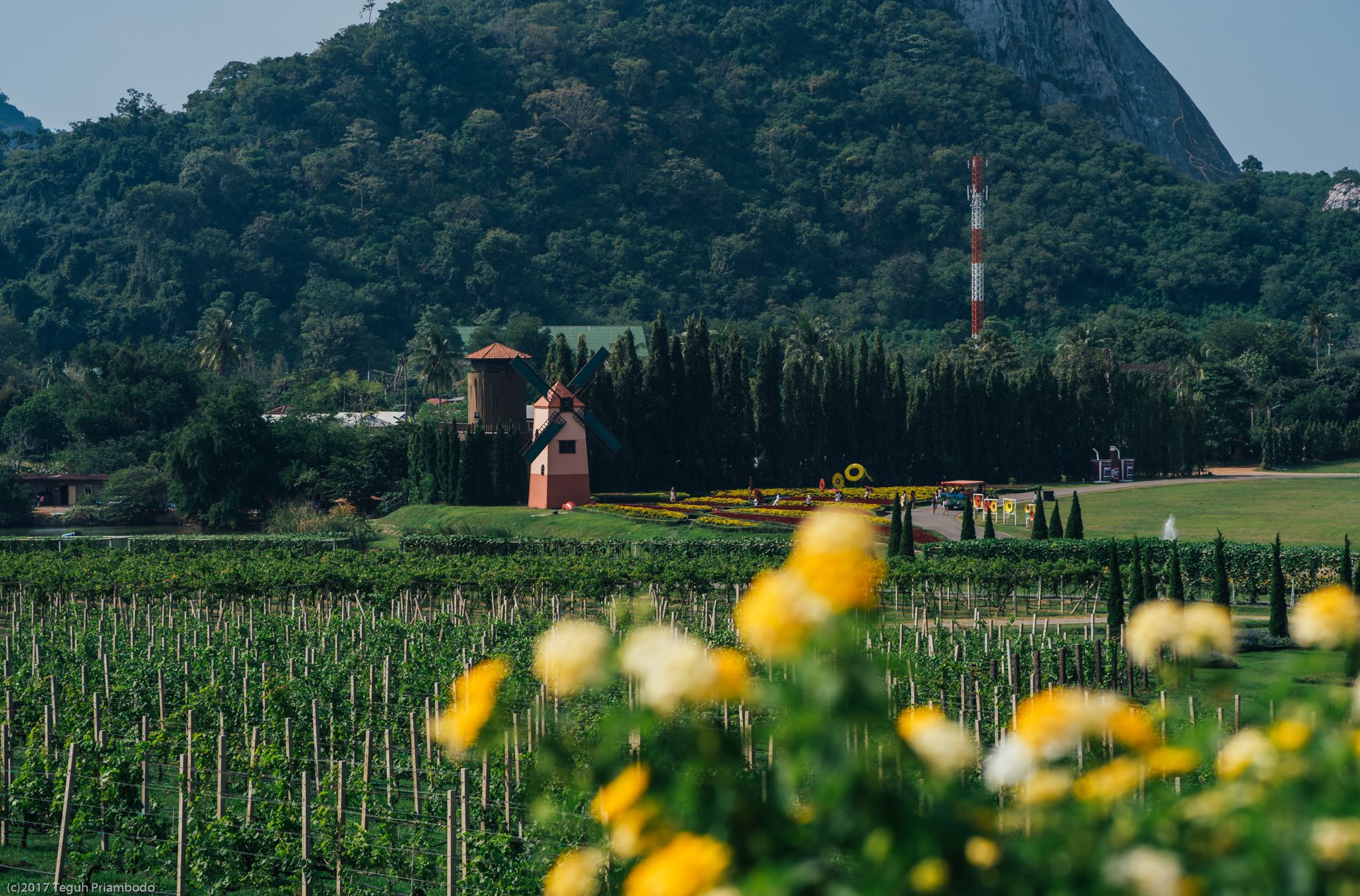 Next is about another island near Pattaya that we believe you really can't miss it while visit the city. Called Koh Larn. To get here, you can use the 30 Baht boat from Bali Hai pier next to Walking Street Rd. would take you only around 30 – 45 minutes to cross from Pattaya to Koh Larn.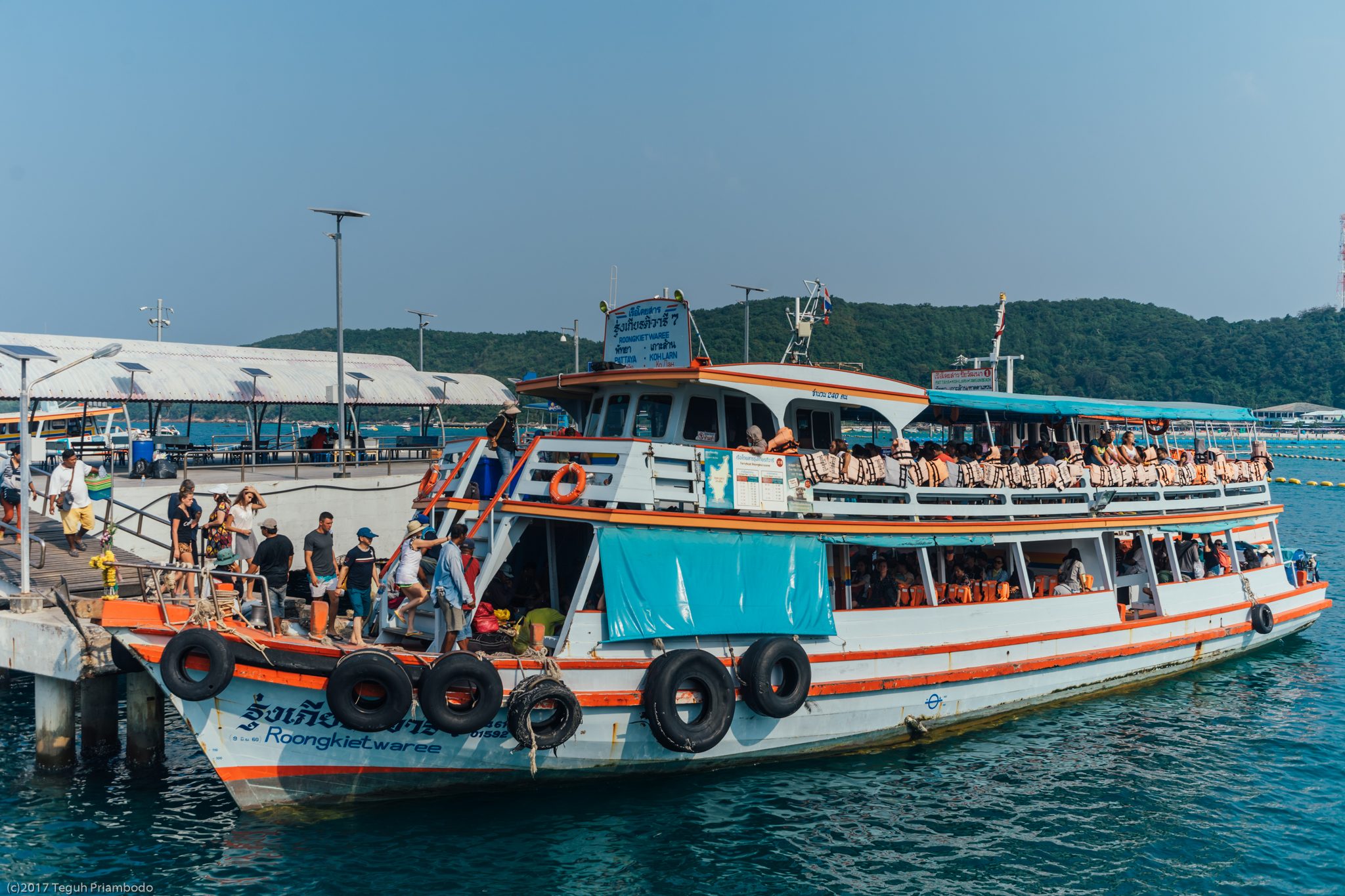 Reason why you can't miss the island, is of course about the beach. Their beaches and the nature around still can be considered one beautiful beach nature you can see not far from Bangkok.
Arrive in Koh Larn pier, there are 2 options to explore the city. Use Song teaw which will cost you like 40 Baht trip, or you can rent motorbike for 300 – 400 Baht per day. Don't take walk to explore the island, coz it's huge island to walk around. Also when arriving in Koh Larn, there'll be 2 piers. 1 pier is located in main village of Koh Larn, while othe pier is located at Tawaen beach. Both piers offer you the same transportation, so no need to be worry for which pier is better.
The beaches are, Samae beach, Tawaen beach, Tien beach, Naon beach, and Tonglang beach. Just follow the sign in the road to reach each beach, and you won't get lost. There's no fee to enjoy the beach, you can swim as long as you like. You need to spend only for bathroom to take bath and food if you decide to eat near the beach.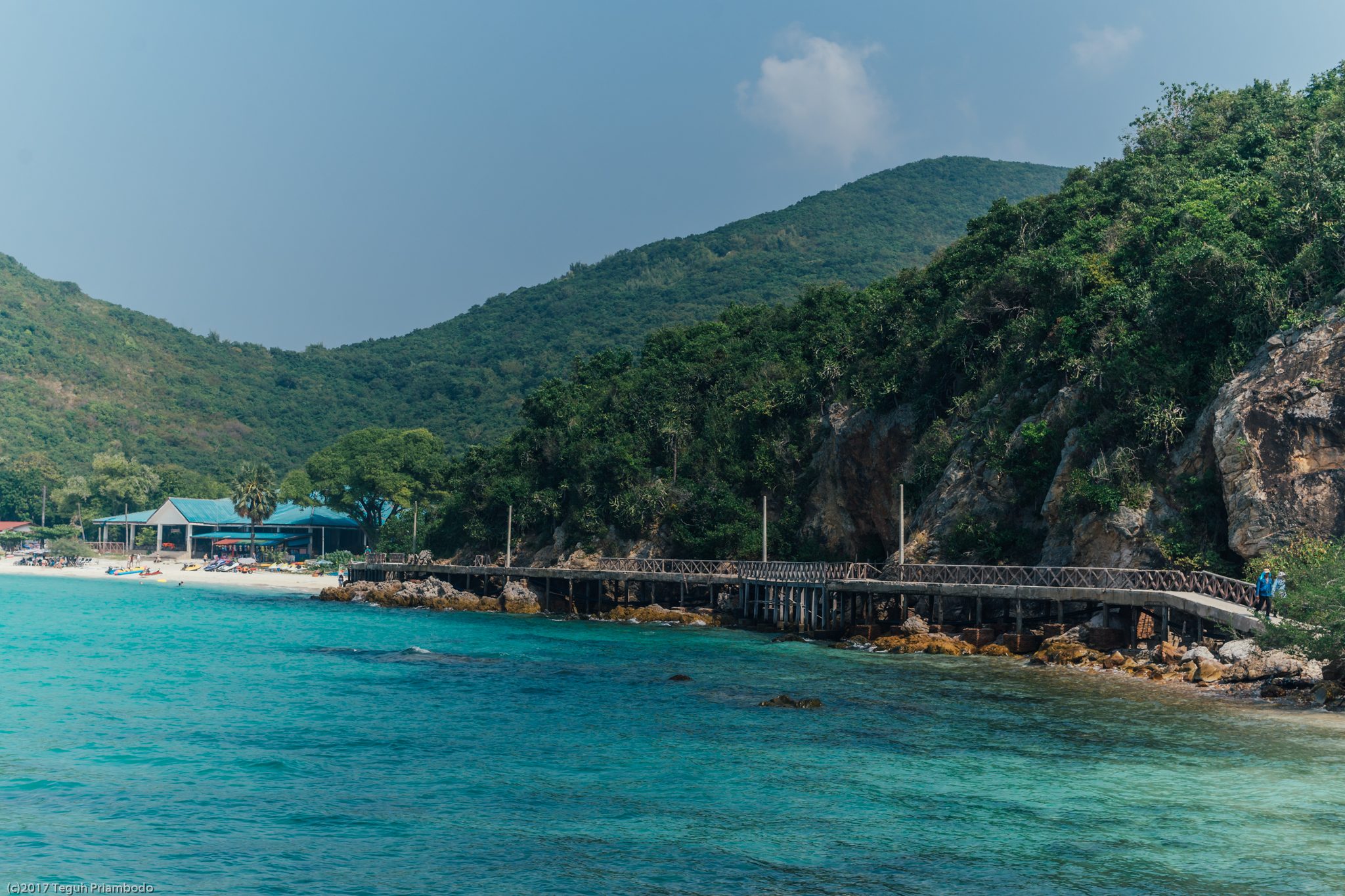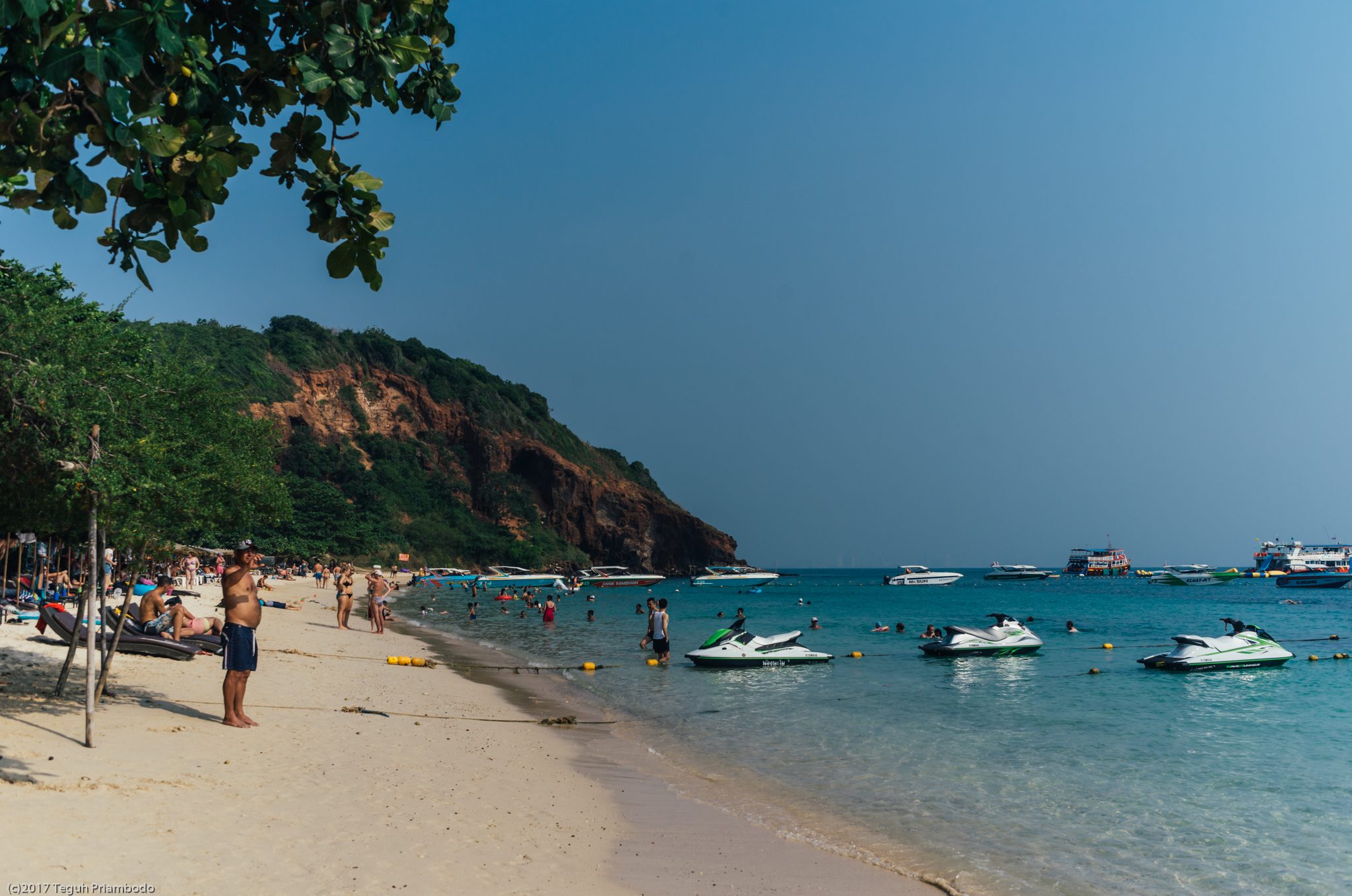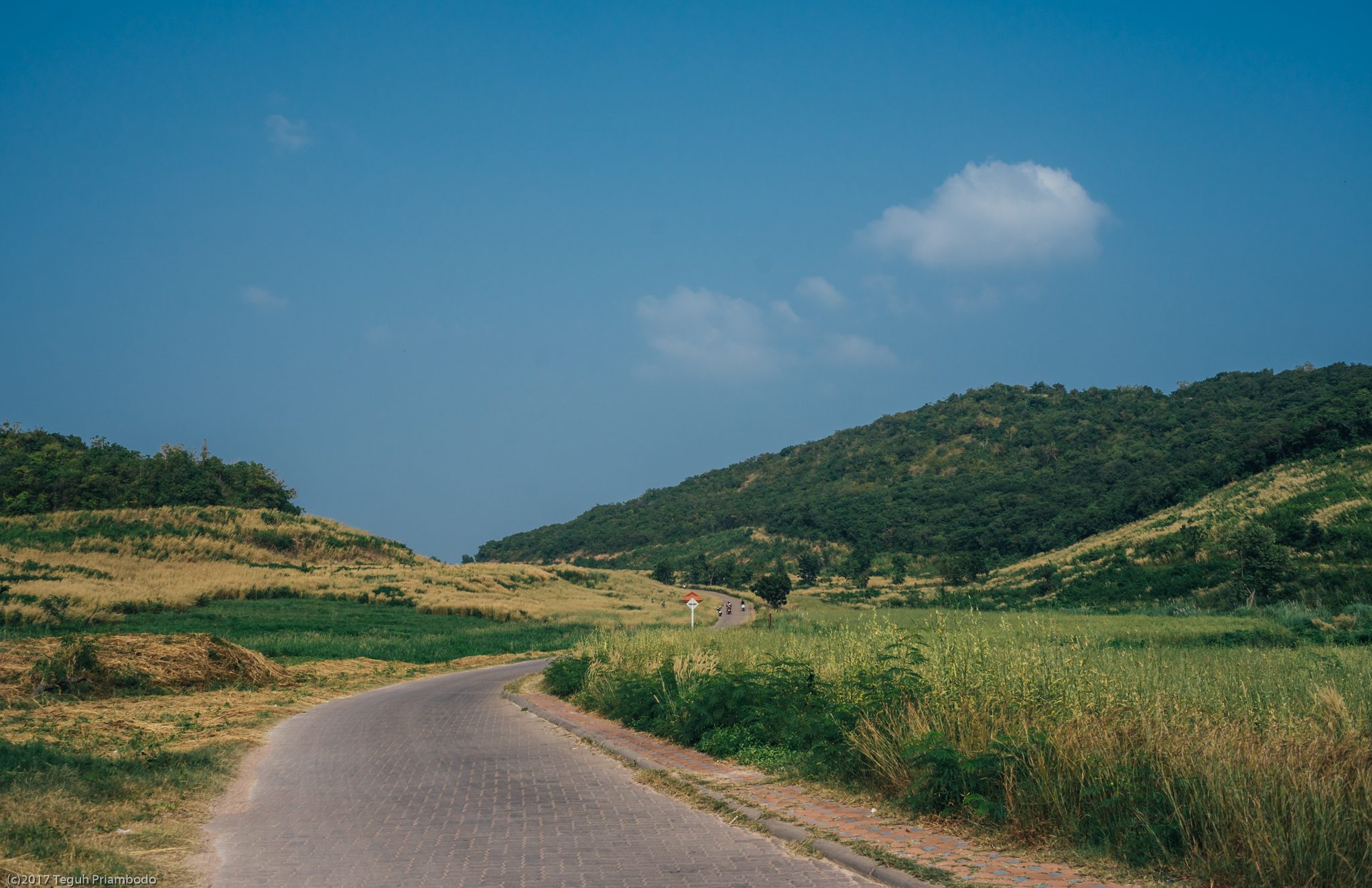 Last, one spot that most people don't know in Pattaya is Wat Djittapawan. Located not far Pattaya bus station, this place is unfinished temple that built from the shore of the beach to the sea. Around the place is like abandoned with stray dogs running around. But that is why this place is like hidden gem of Pattaya. Come before sunset to experience the best sunset in Pattaya.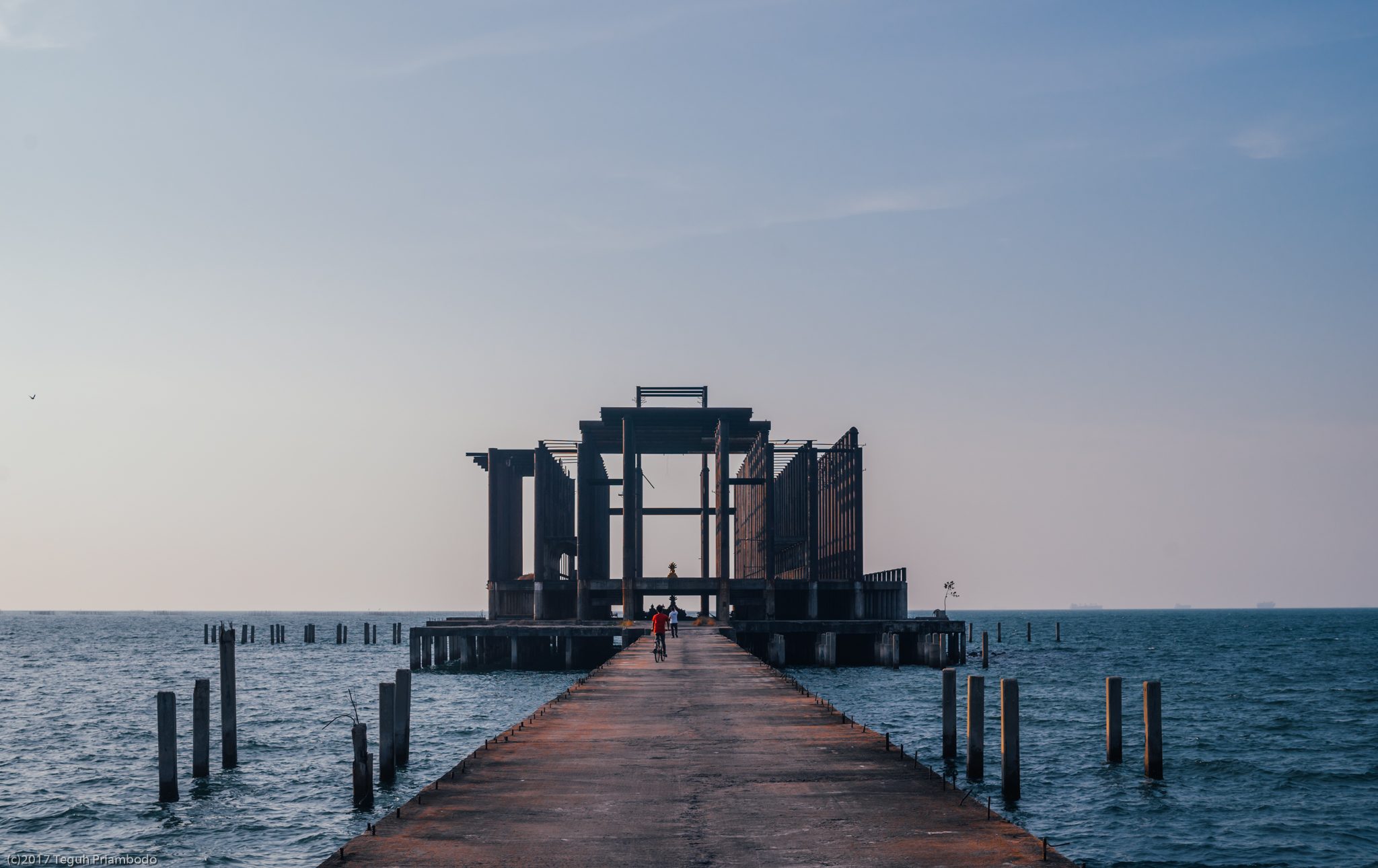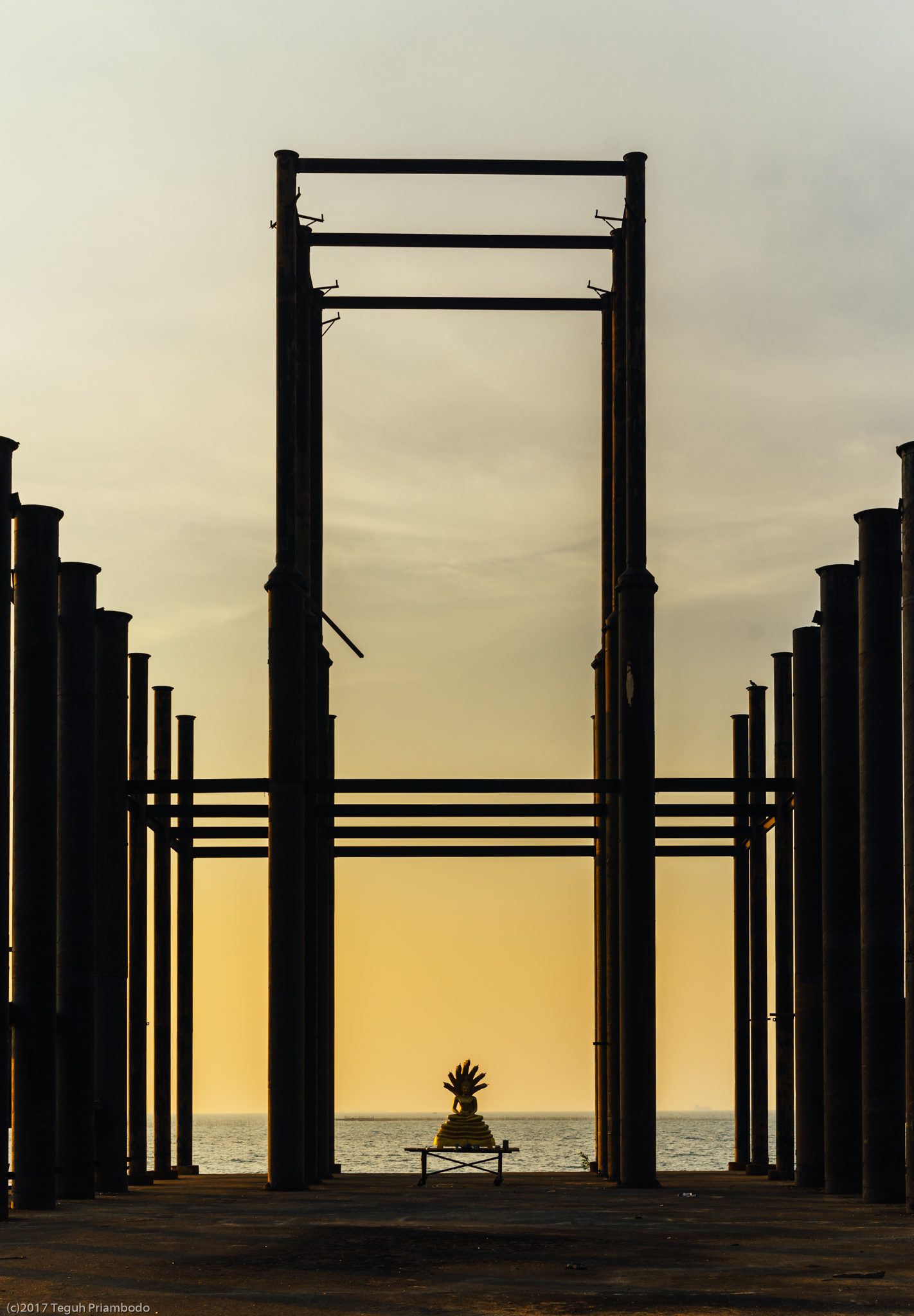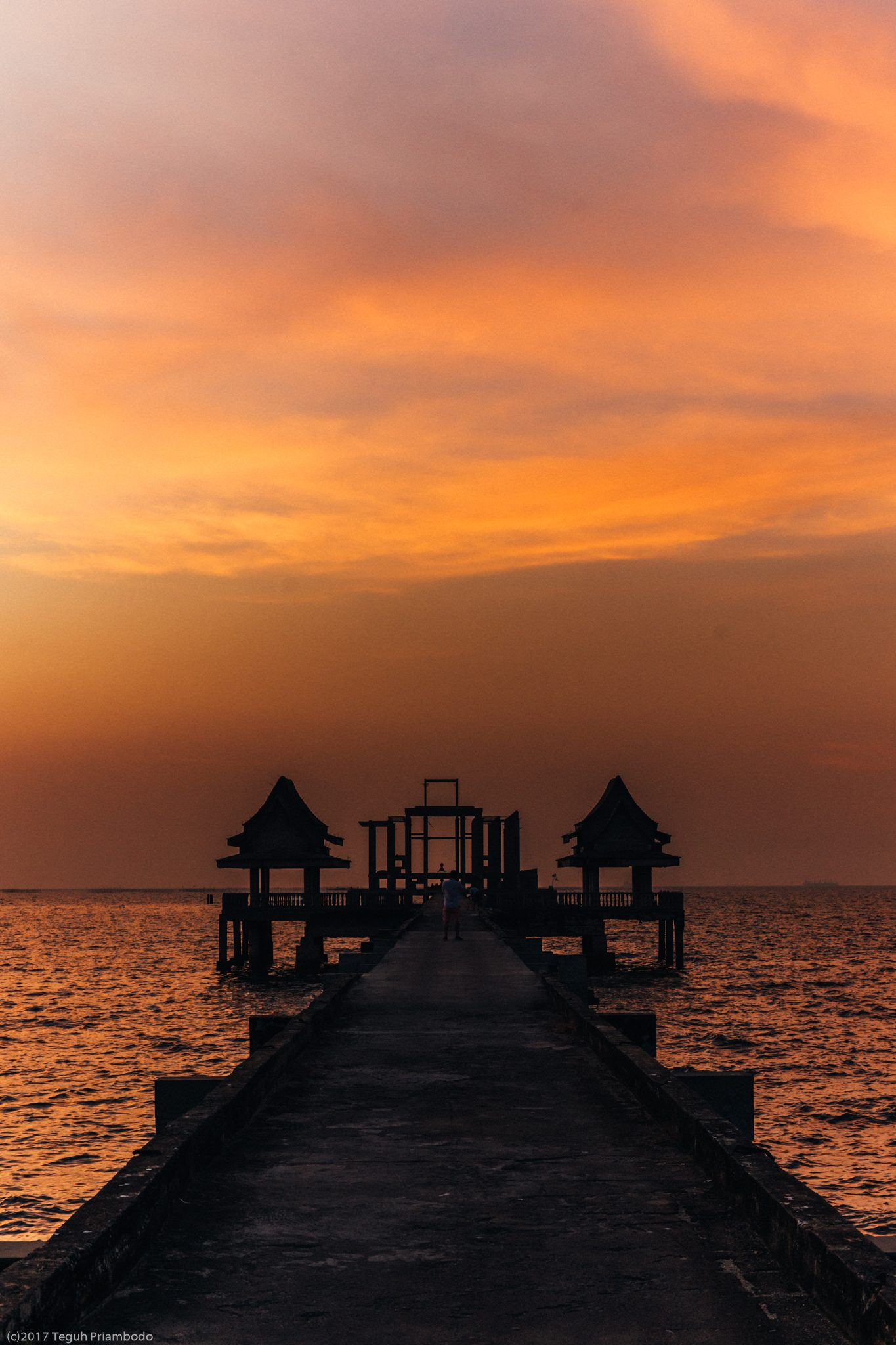 That's it!! If you're planning to do the travel backpacker style, think you got all the detail already. 1day trip including Koh Larn might be possible. But really not worth the visit, as you'll stopping by in each place in very very short time. At least you can stay a night here to enjoy all the beauties of Pattaya.
Happy let's get lost!!