Skip to content
The main and international airport in Bangkok, or people call it Suvarnabhumi airport. Located around 30km from the central, this airport gives you more "futuristic" feature and choice of transportation.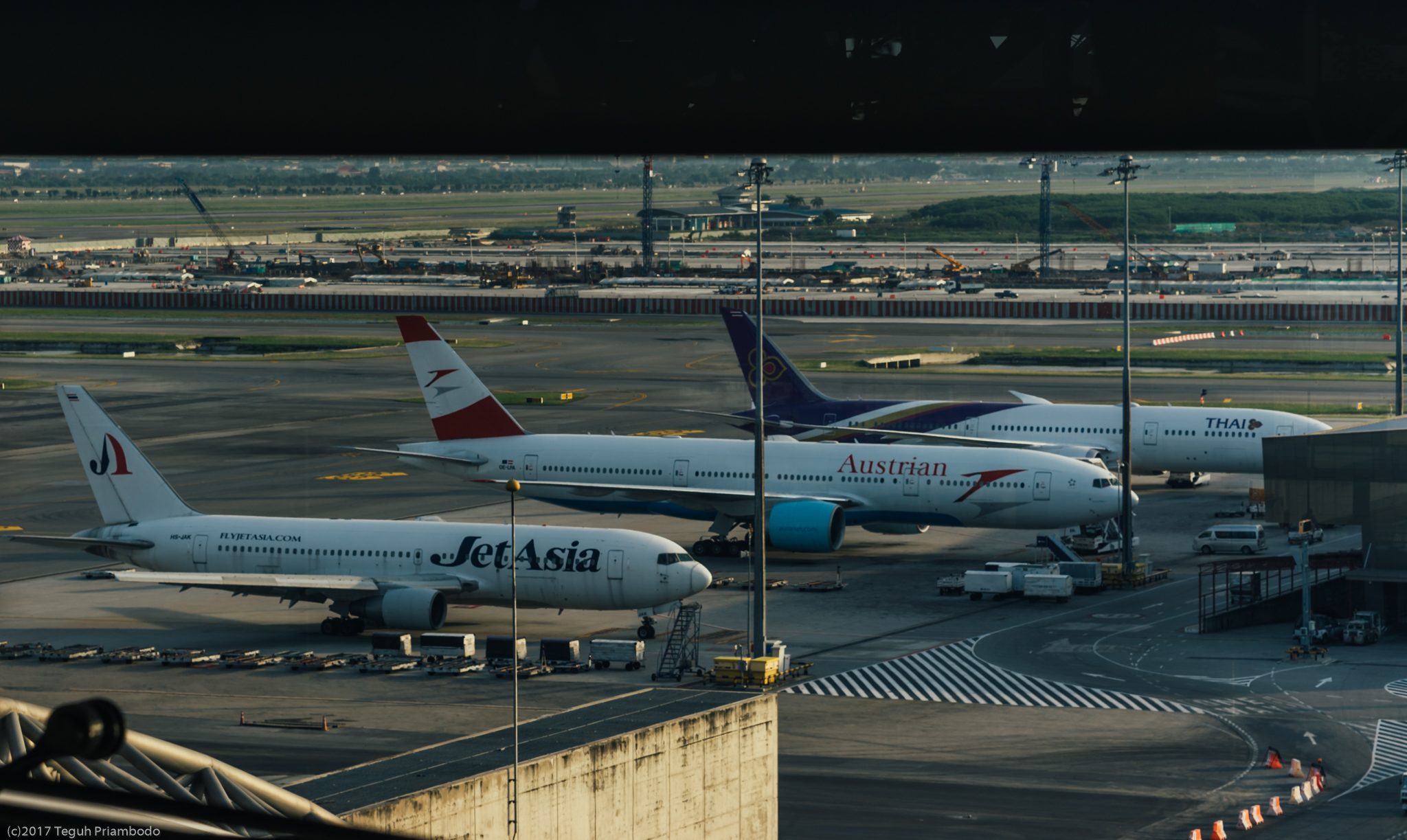 Best way to go here beside taxi/uber/grab, is Airport Link. The train that go directly to this airport. From the terminal station of Phaya Thai to Suvarnabhumi station, the ride will take around 30 minutes to reach and cost you less than 50 Baht. And the train is available daily from 6AM to midnight. Phaya Thai station is linked to BTS station as well, so you can continue your journey to another area using BTS. Or if you're planning to do more adventure by using public bus, you can find the routes here.
And now we try to explain on how to escape from Suvarnabhumi airport, and we're going to discuss it floor by floor. What you can do or find in each floor 🙂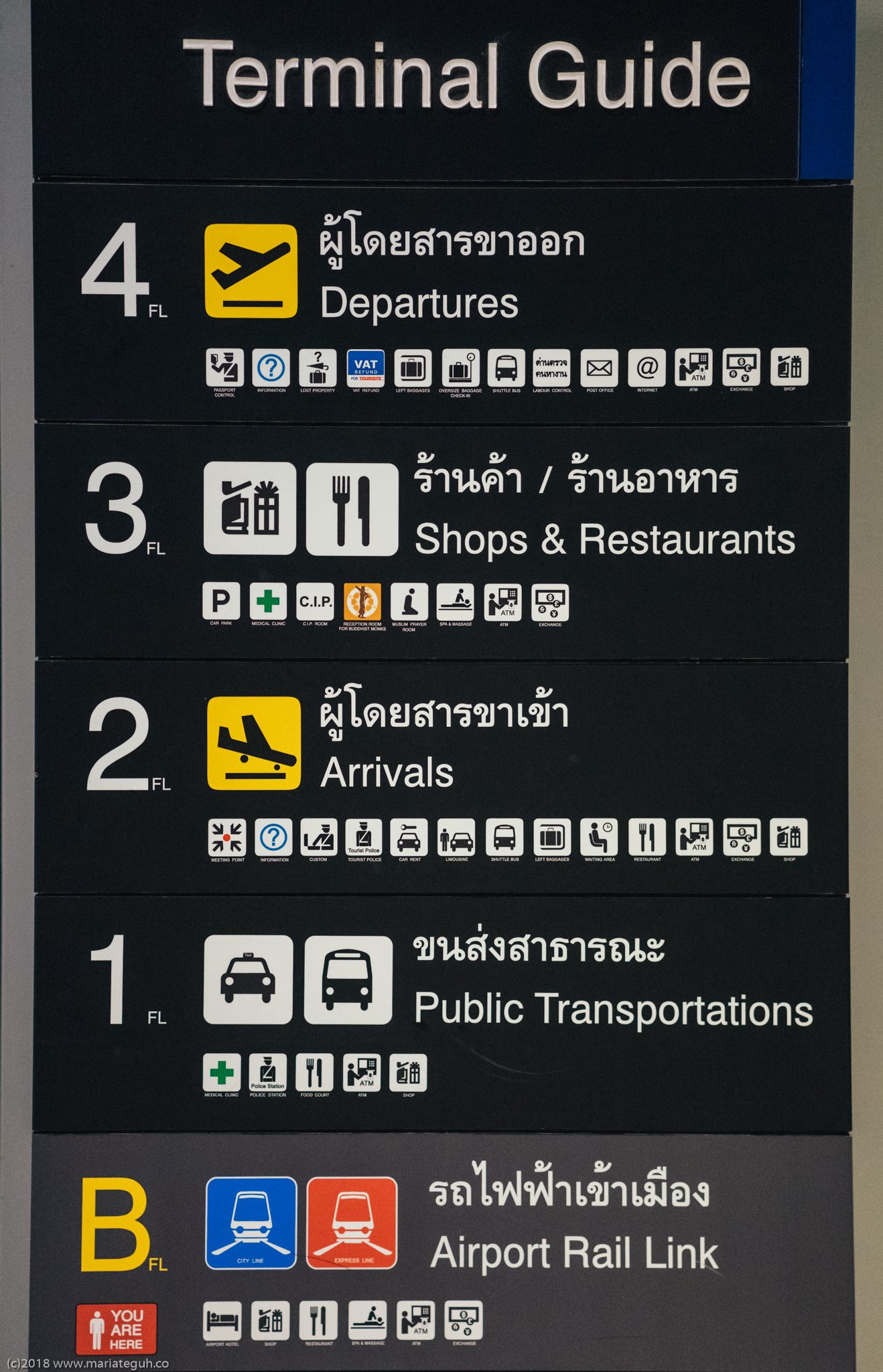 Start from the Basement floor. Here is the floor where your can reach you Airport Link to go to central Bangkok. Beside the Airport Link, here you can find also restaurant, wifi rental, toilet, supermarket, and of course money changer. Unfortunately, Superrich counter is located after Airport Link gate. So it means you need to use Airport Link to be able to exchange your money in Superrich.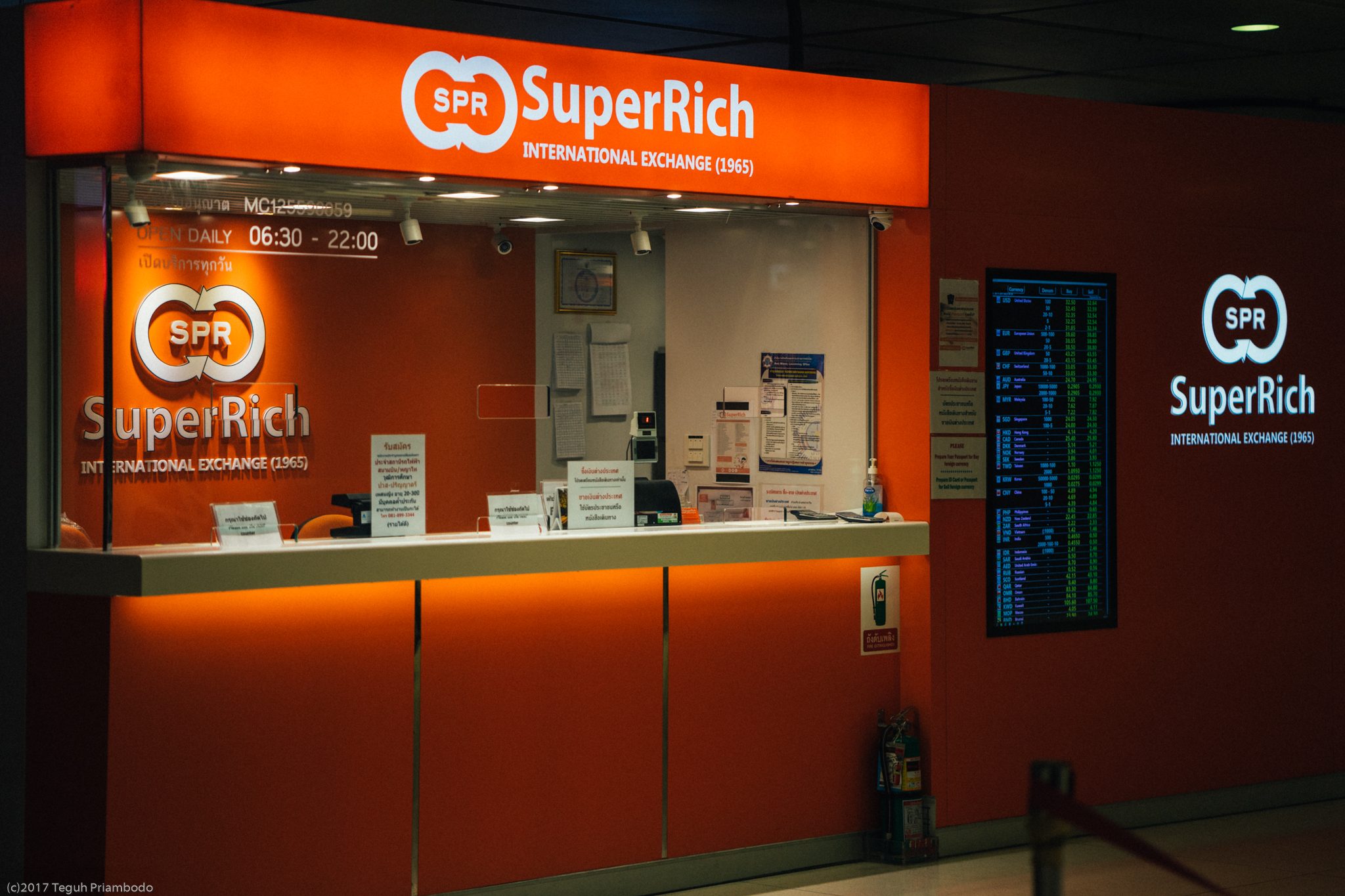 Use the elevator from Basement floor, you can reach the 1st floor. This is the floor for transportation like bus and taxi to go to central Bangkok or another city. Taxi counter can be found in Gate 7 of this floor. In this gate there'll staff to help you finding the taxi, and it's metered taxi. walk farther after gate 7, you'll find another counter for bus to Pattaya, Hua Hin, Koh Chang, and etc. Next after the bus counter, you'll reach the end of this floor by seeing food court that open 24/7.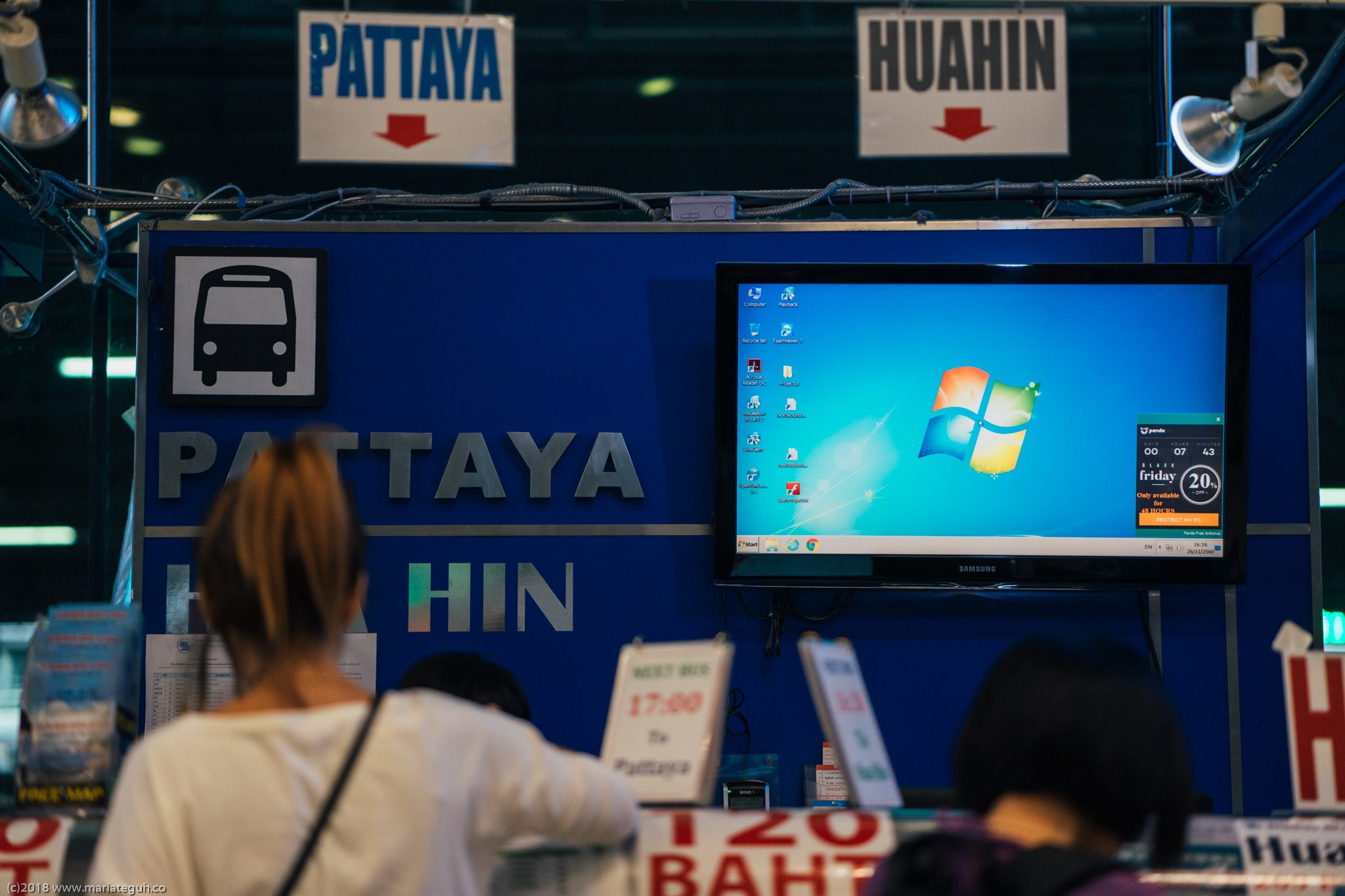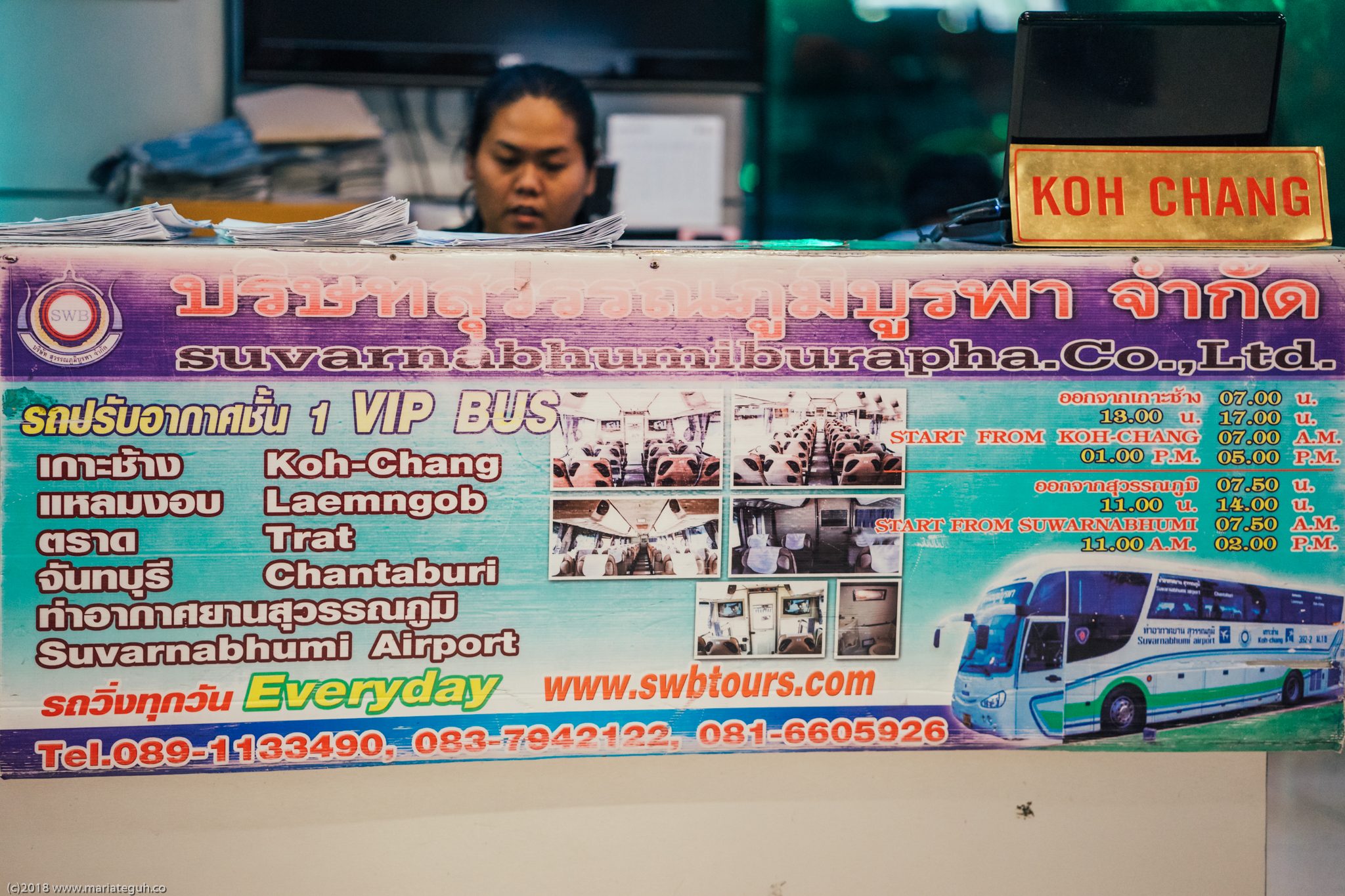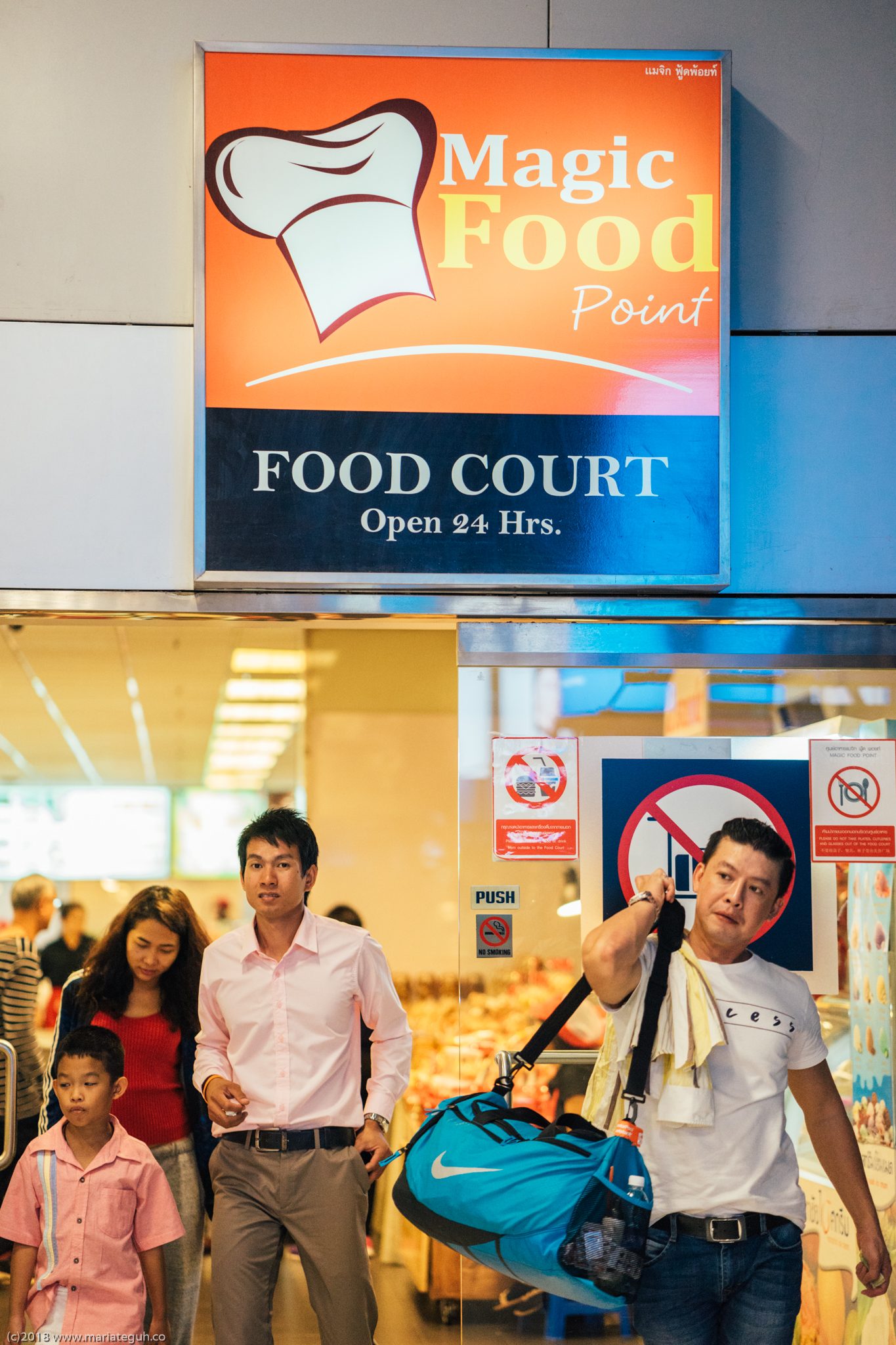 Next is 2nd floor. This is floor for arrival. If you're coming to Bangkok, this is the floor where you headed after going out from immigration. Also if you already have appointment with tour agency or hotel, mostly they'll meet you at this floor, right at the meeting point.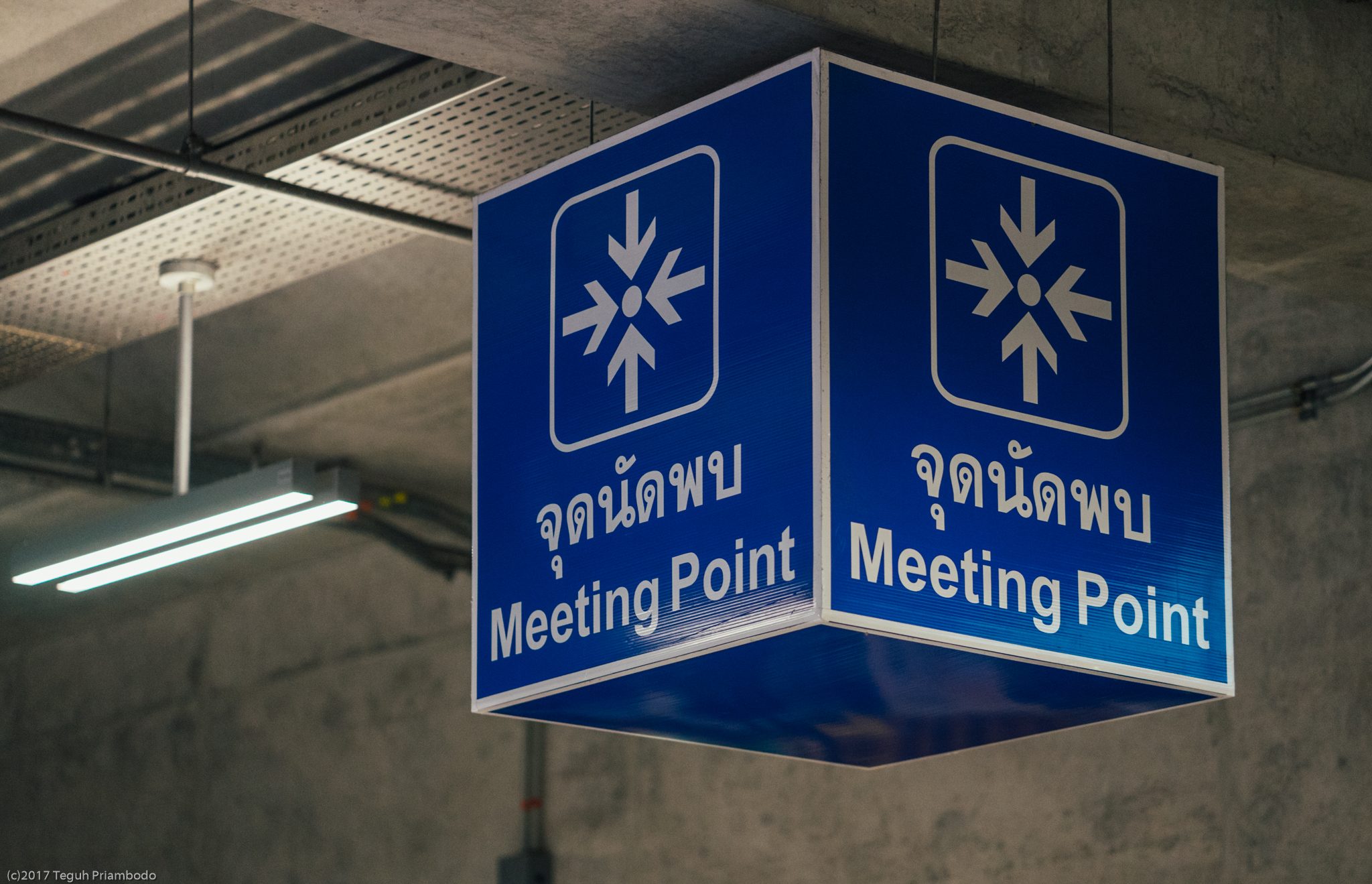 Beside meeting point, here you can have also shop selling sim card and another items. All providers like true, dtac, and AIS have their shop in this floor, so you can buy the sim card first before leaving the airport.
Another thing to mention in 2nd floor is shuttle bus to go Don Mueang airport. Use the shuttle bus at gate 3. Bus available from 5AM to midnight. However, if you have connecting flight between these airports, make sure you got enough time to catch the flight. Distance between these airports is around 35km, and the traffic during working hours is quite bad.
Continue to 3rd floor. This is the place if you're looking bigger restaurant and another bigger shop as well. Also this floor you can find "Samitivej" medical centre, just in case if you need any medical help on this airport.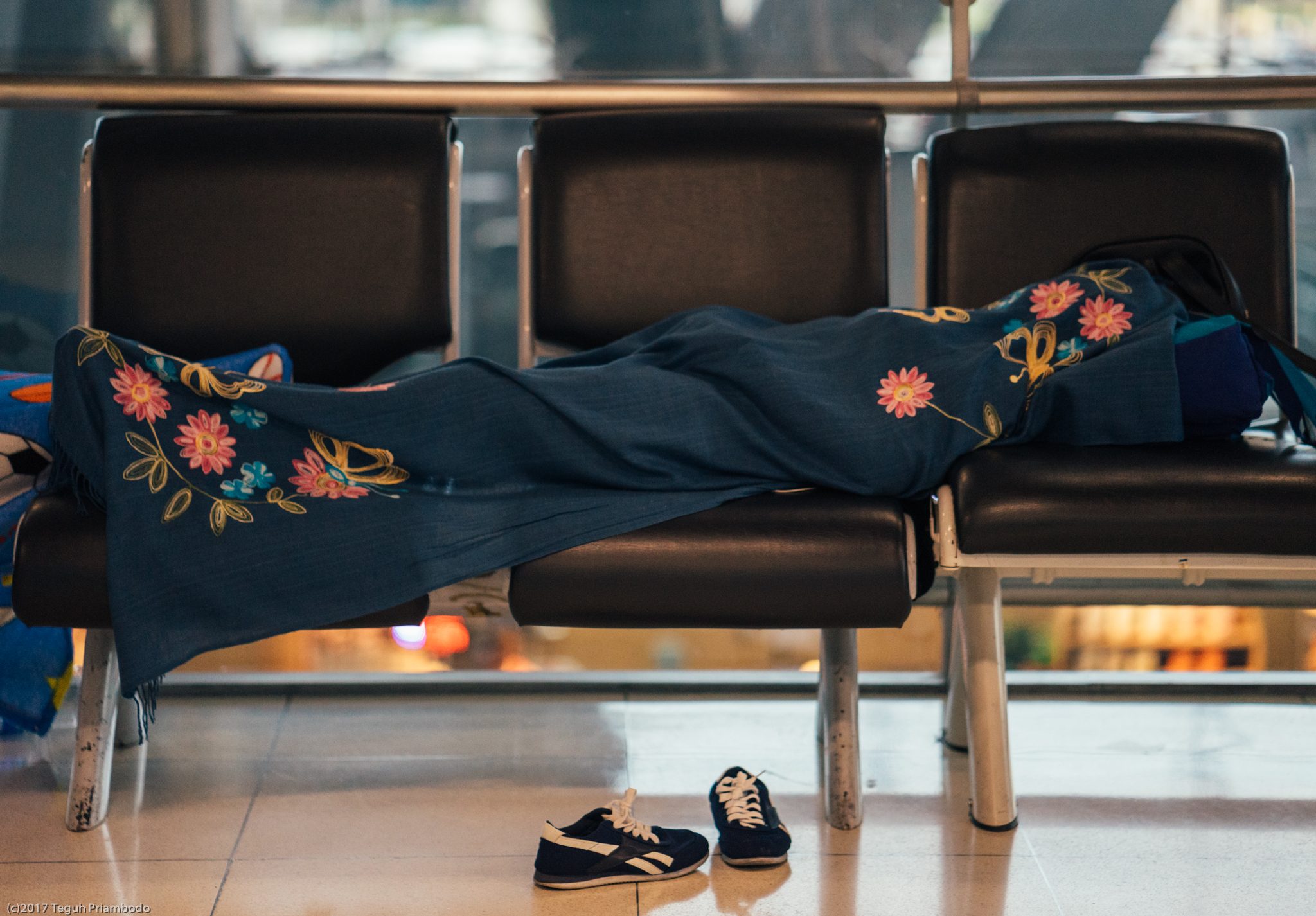 4th floor, is the departure floor. This is the floor where you need to check in for your flight. Again, make sure you come earlier, as this airport now is not like what we knew years ago. Most counter now will be crowded with passengers.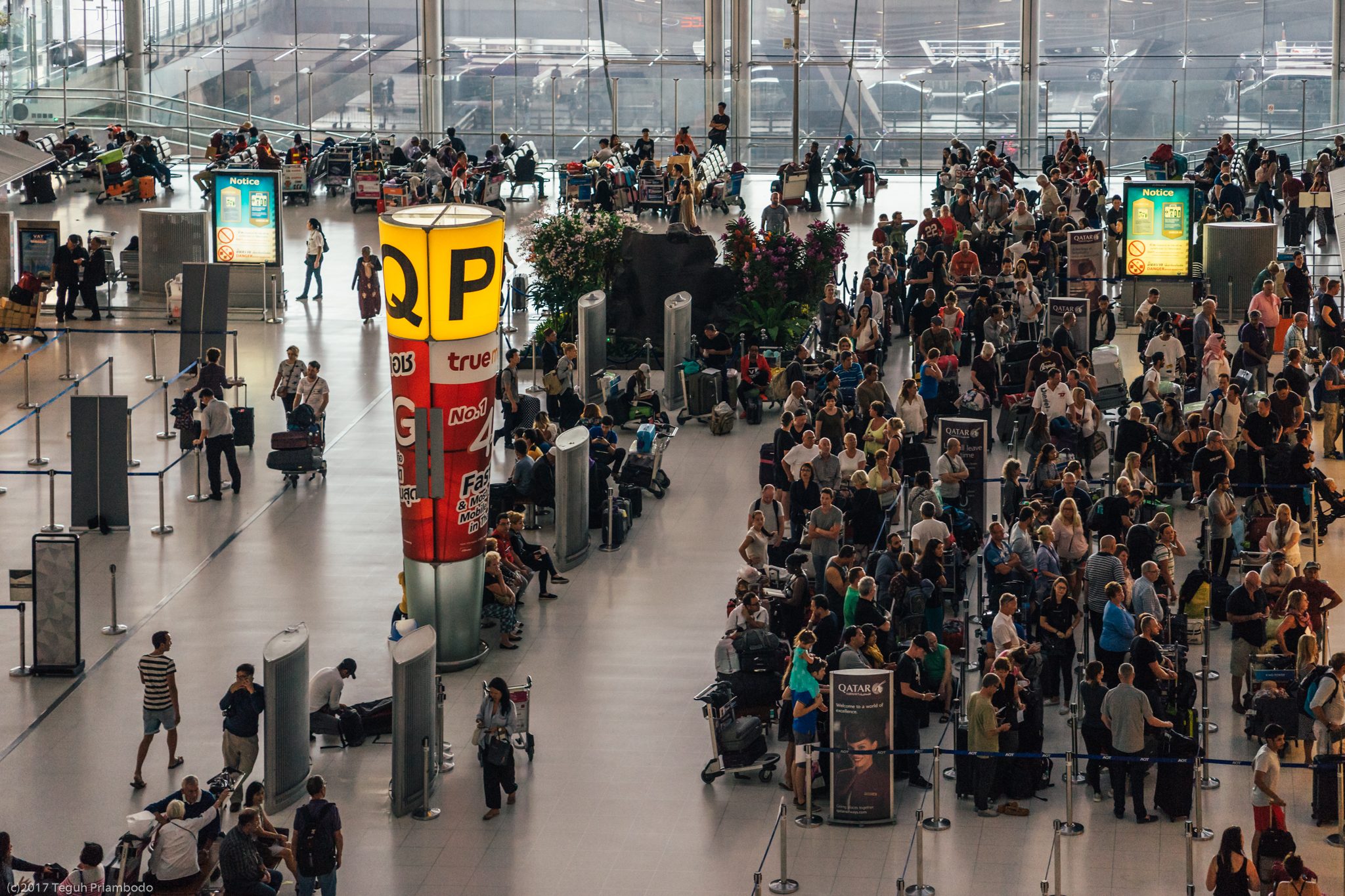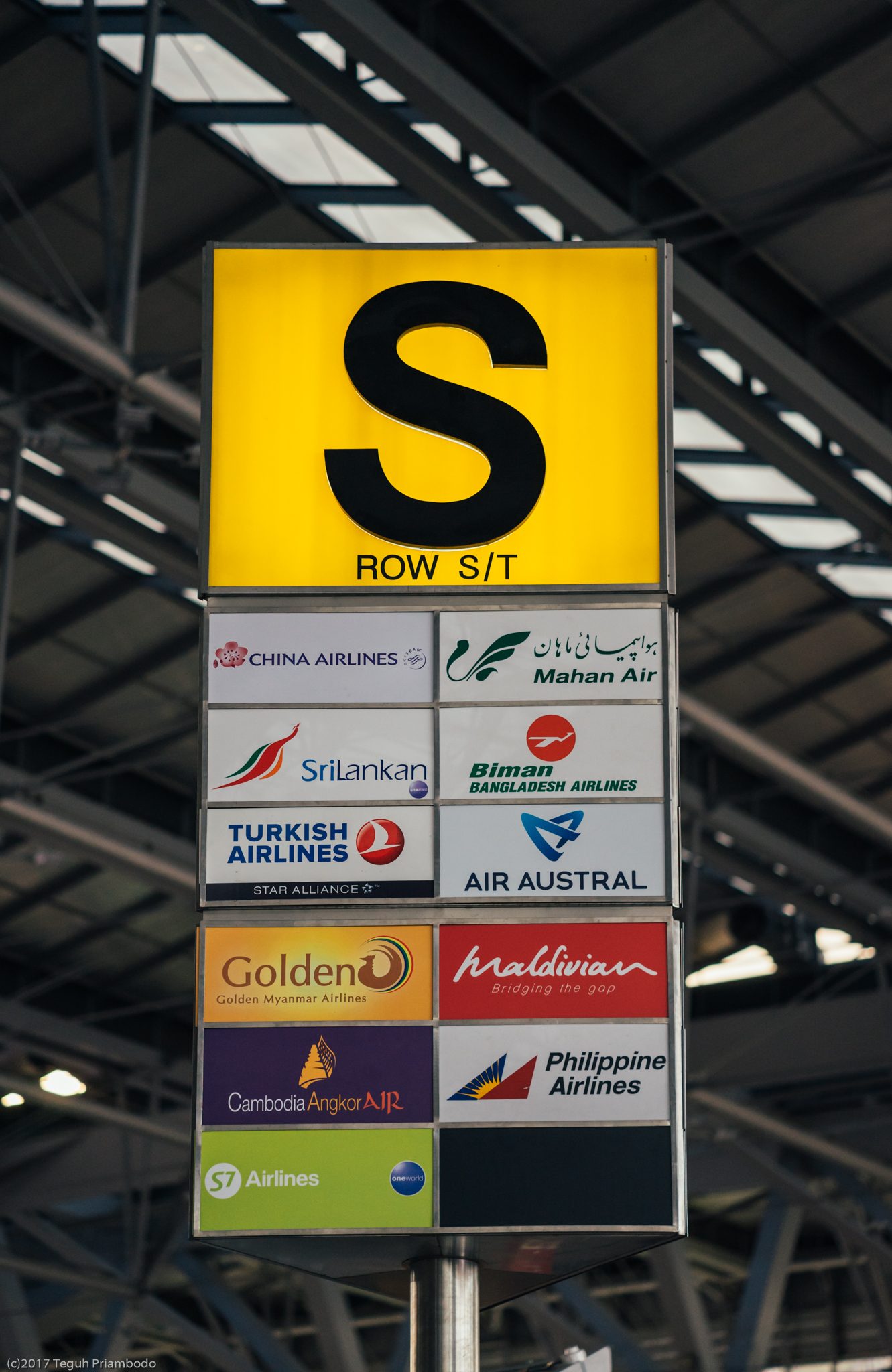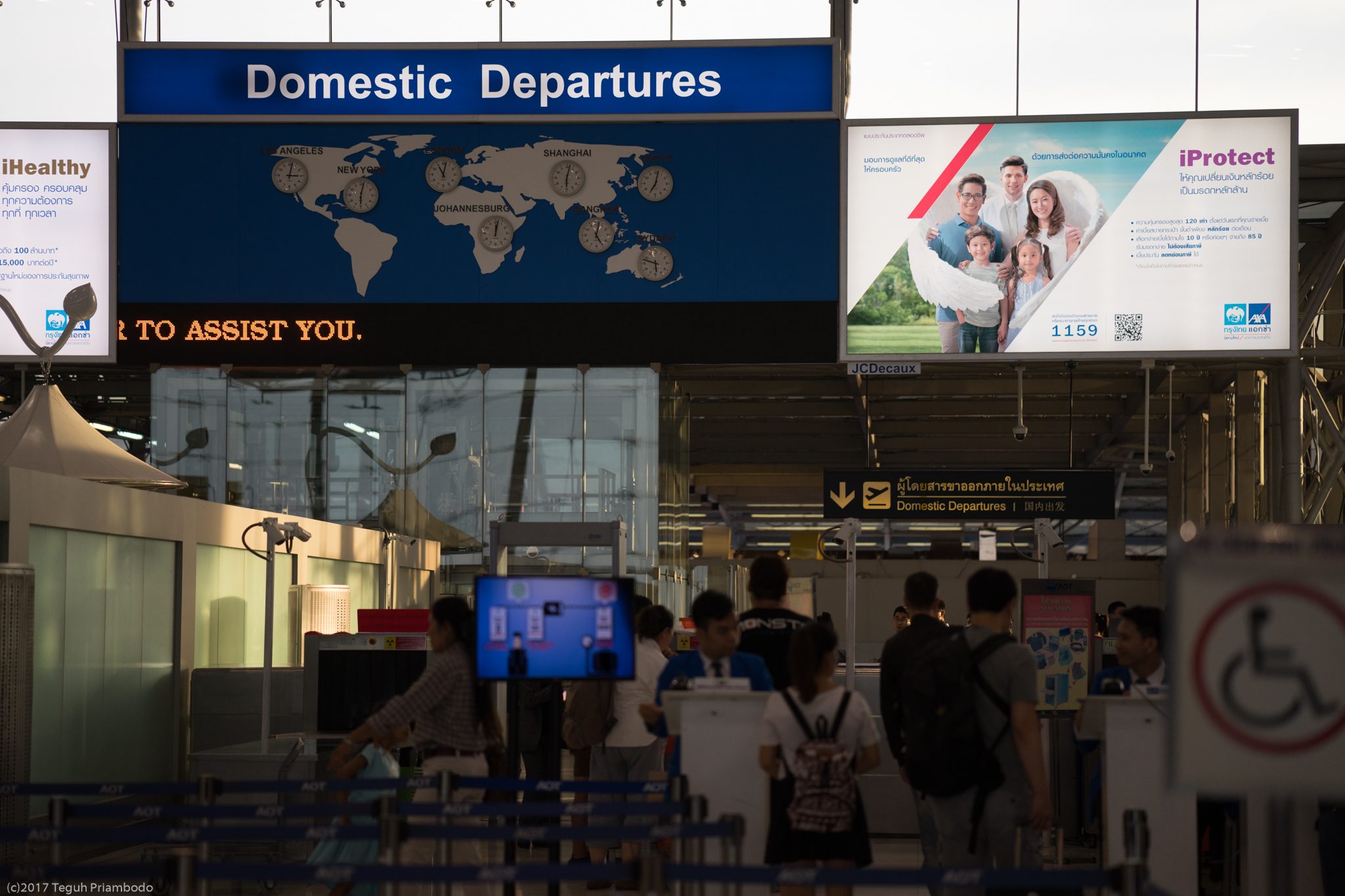 If you need to take care any VAT refund, just walk straight to row Z, and at the end of it, you'll see their office.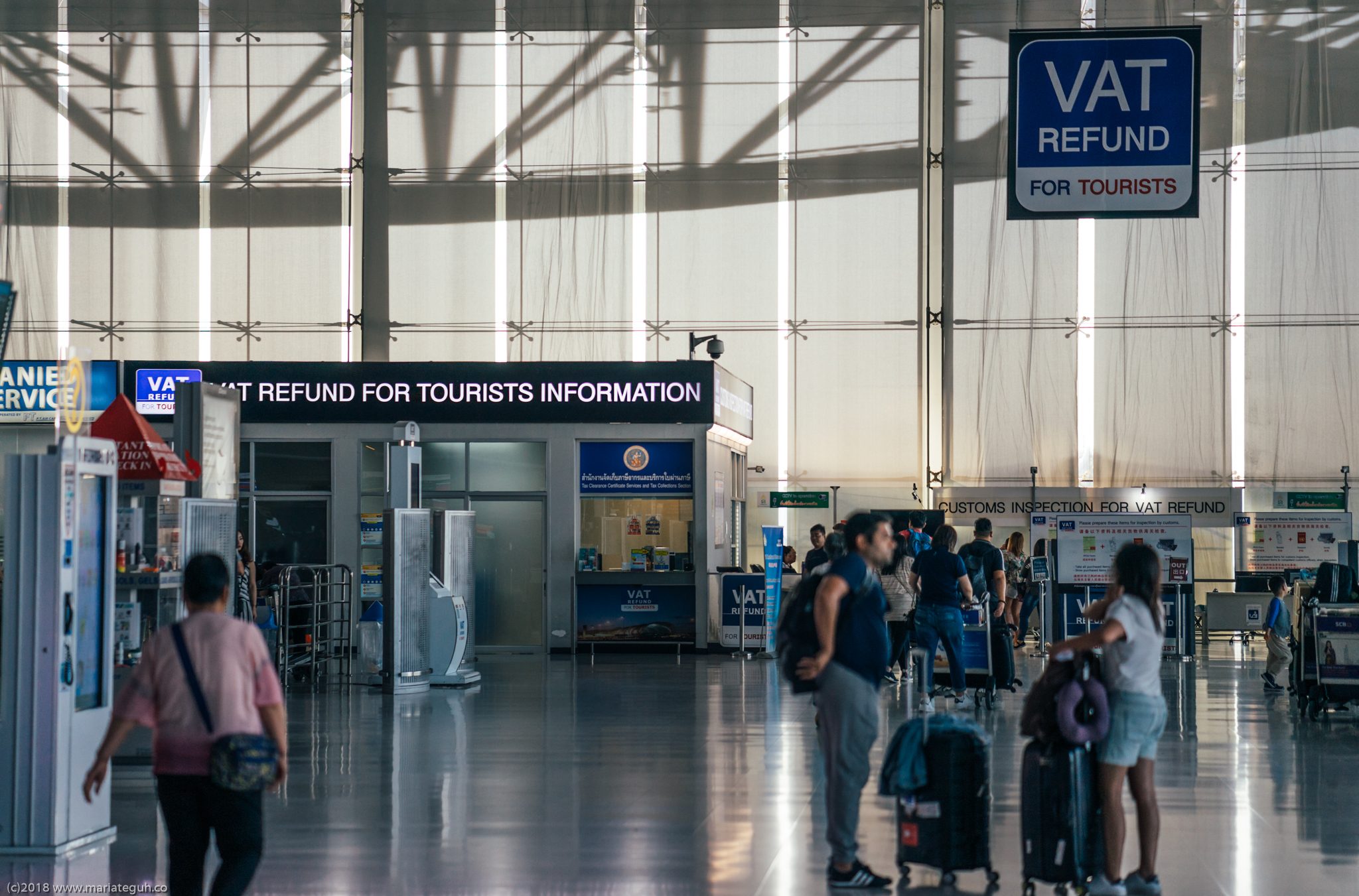 Last is the "hidden" place of this airport. It's "Observation Deck" that located above this floor. How to access it, you'll see the sign in the middle of this floor, where you can go to immigration after check in. You'll see escalator on your left, and that's your way to go to observation deck. What you can see here is empty space where you can see the plane. Good place if you want to avoid the crowd in the airport.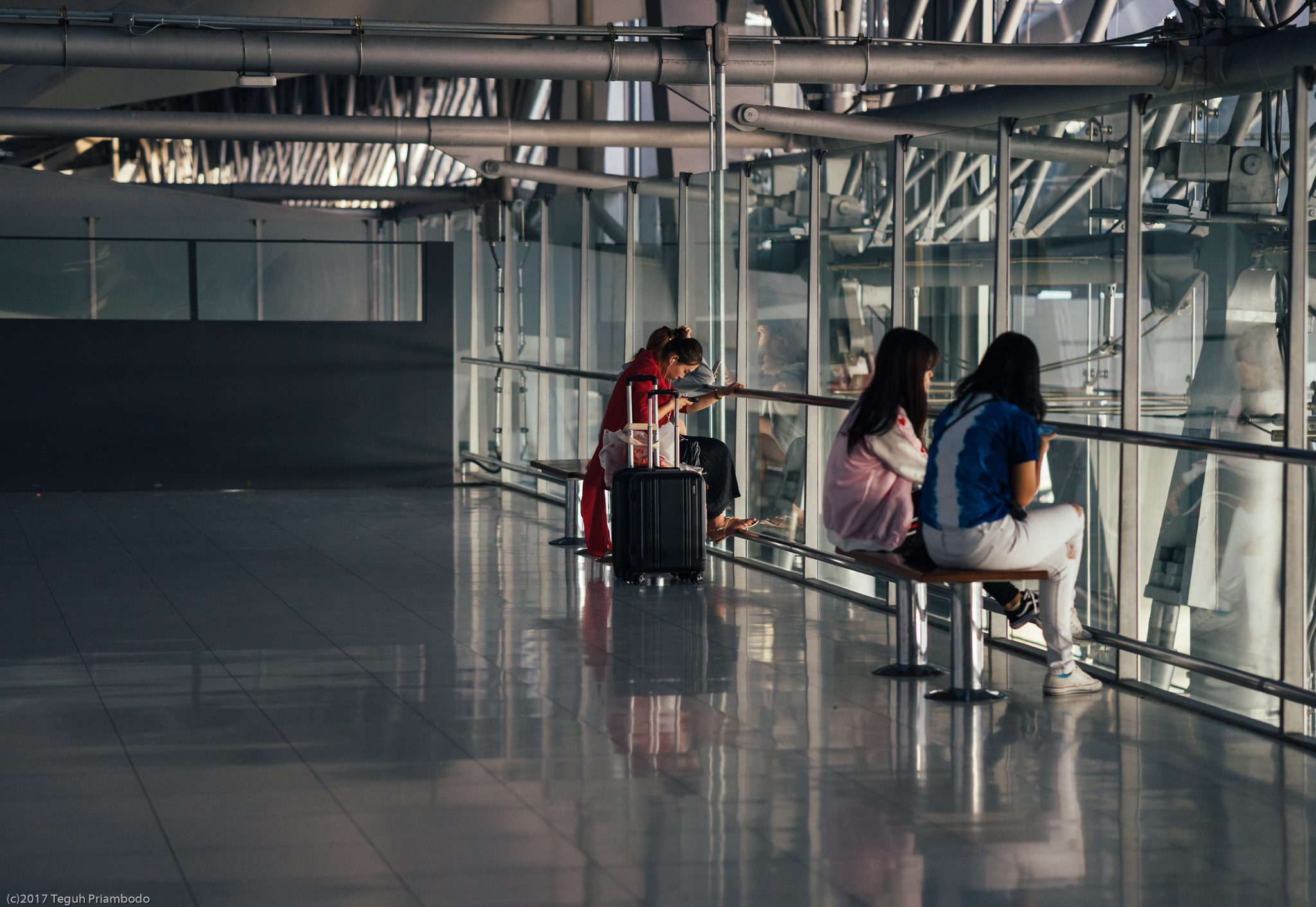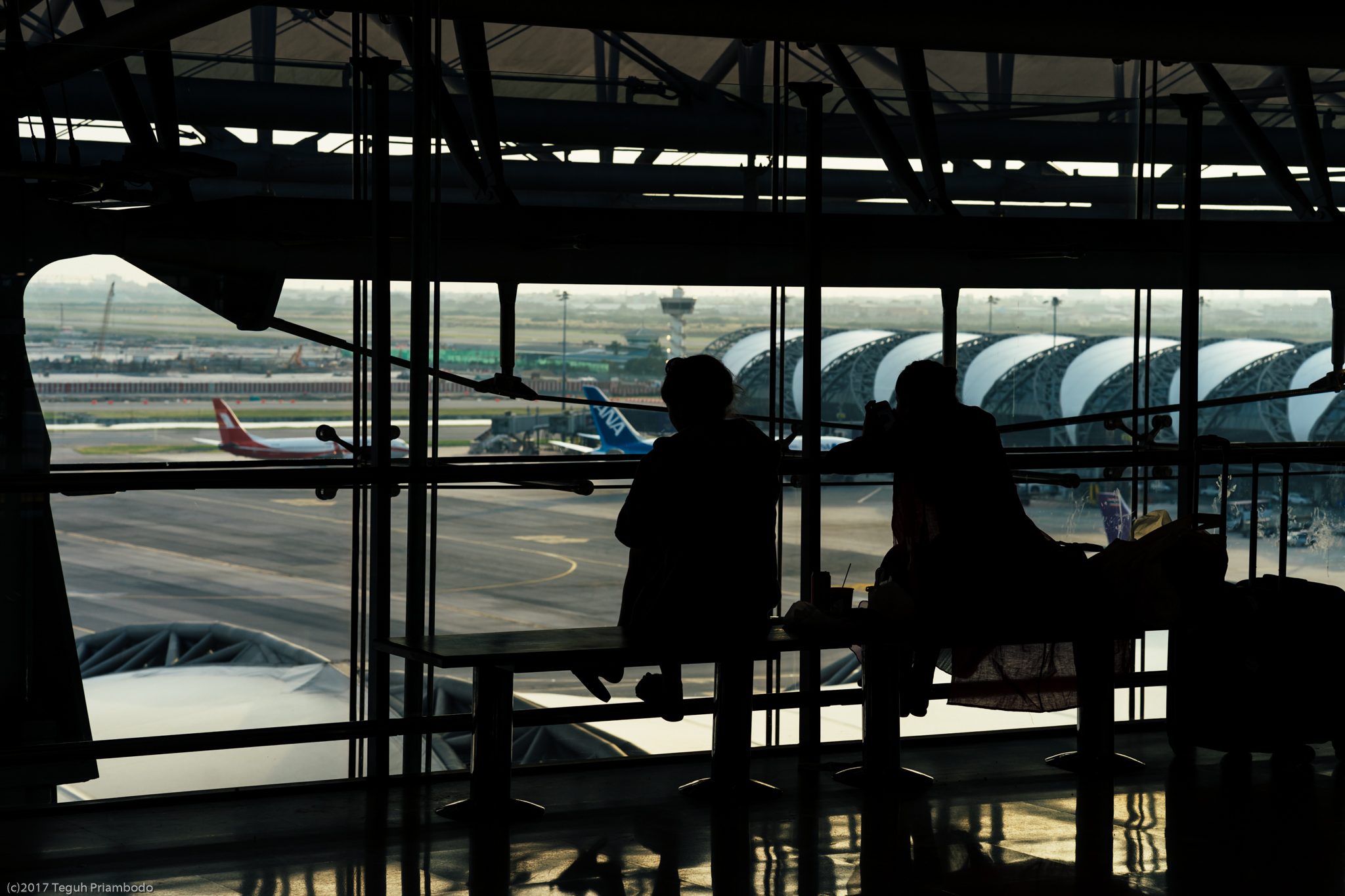 All floors have been explained, and we hope you won't get any trouble to find anything you need in Suvarnabhumi airport 🙂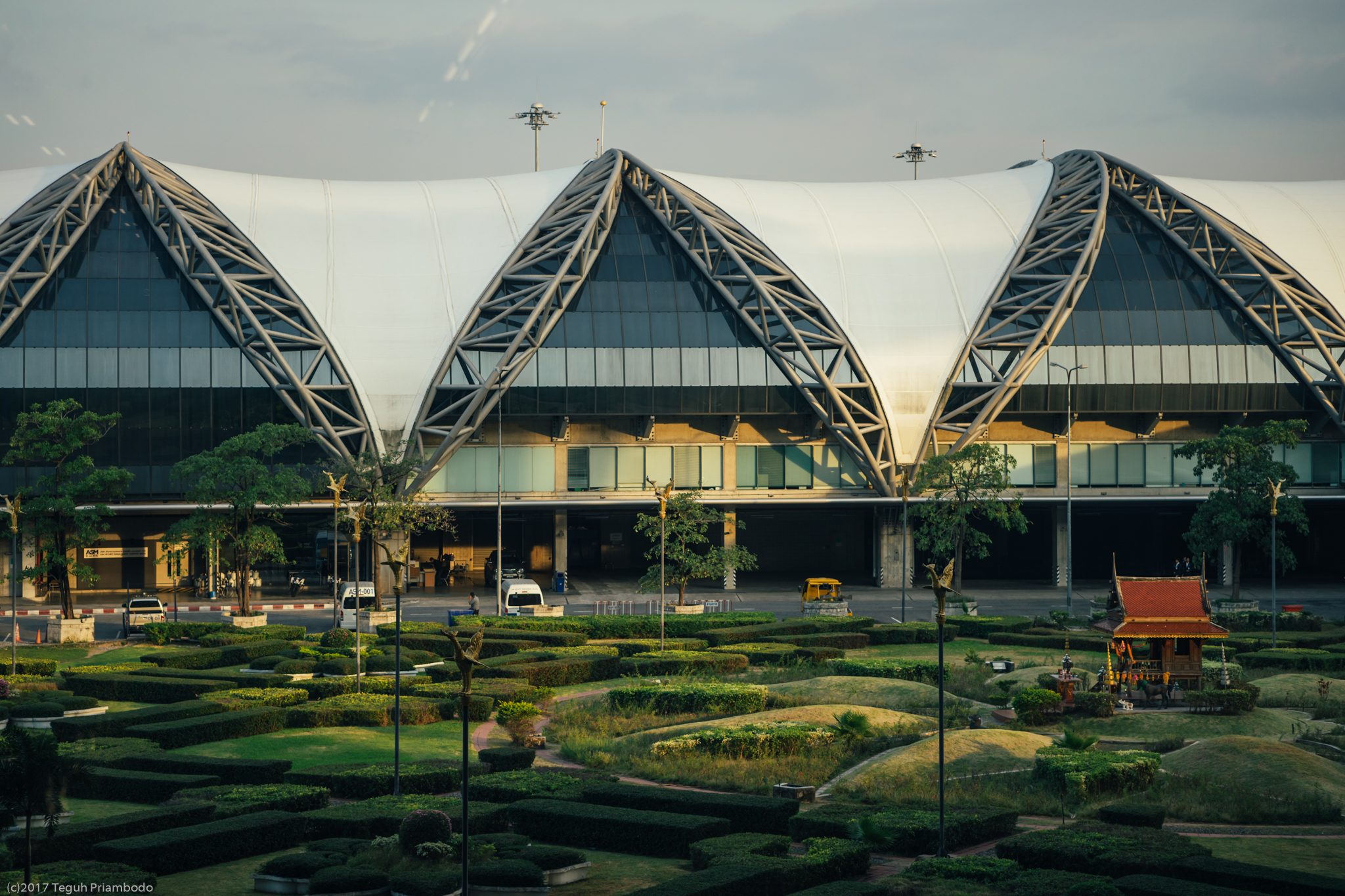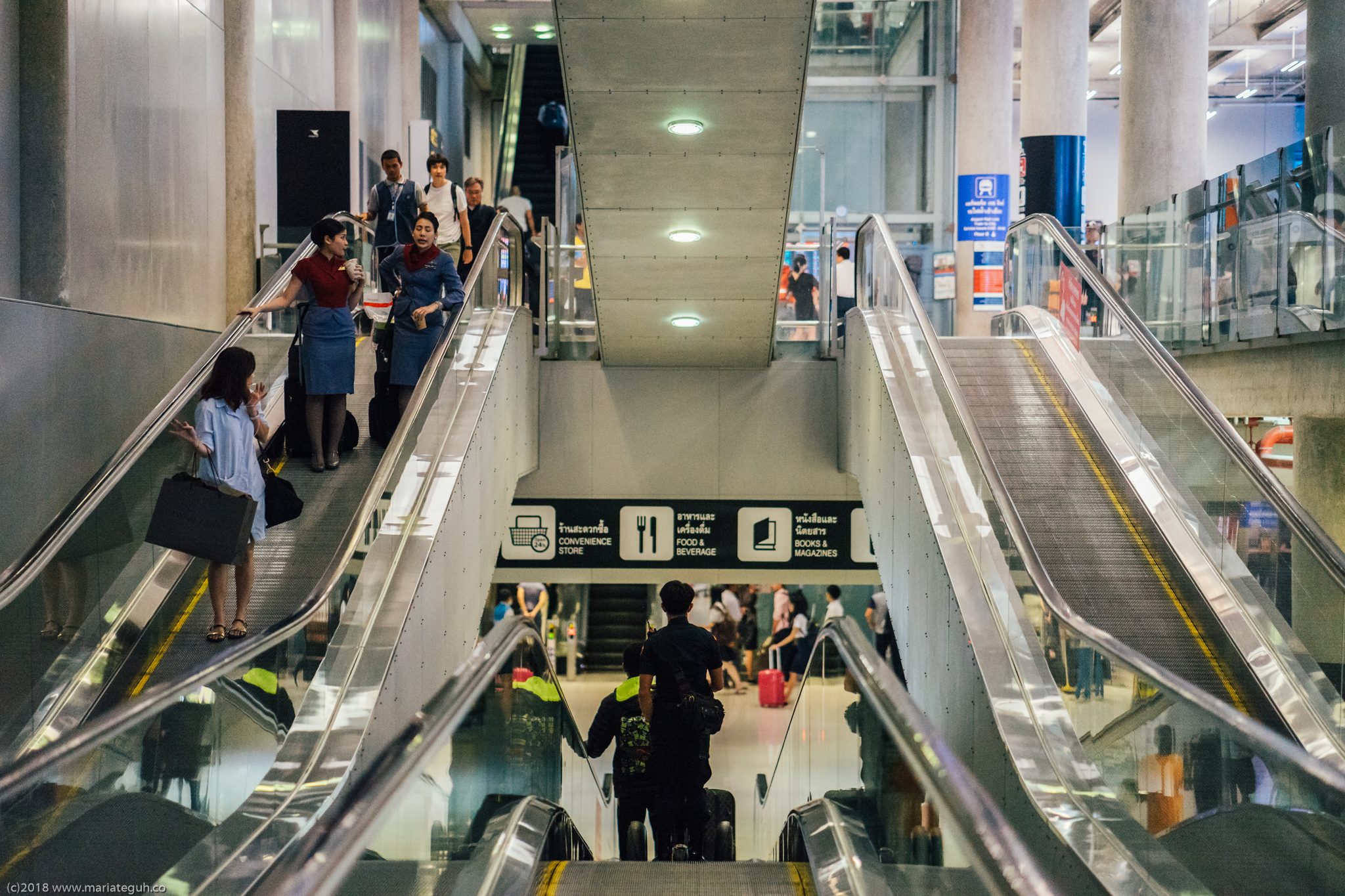 Happy let's get lost!