Skip to content
Welcome to the most beautiful park in Bangkok. Yes, the name is SUAN LUANG RAMA 9 park, and it's one huge park for you to enjoy.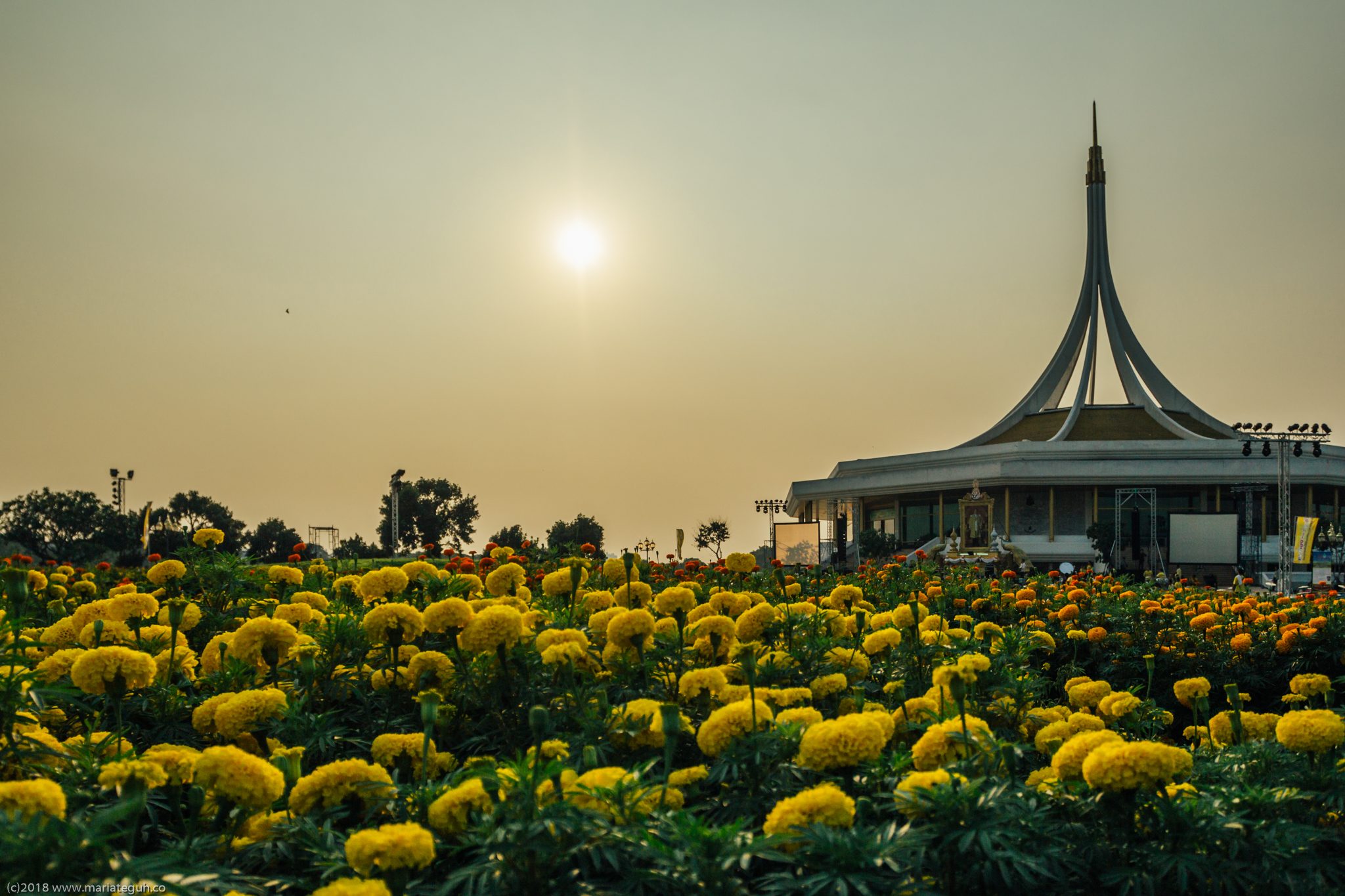 Location a bit outside from the central, as you will need taxi to get here for less hassle trip. Exact location is here. Easy way to get here beside taking taxi directly from your place is by using BTS to Udomsuk station, and continue with taxi (*sigh). Or if you wanna more adventurous way, you can use song teaw from Udomsuk BTS to go to the park. Make sure you ask the driver before take the ride.
Opening hours is every day, from 5AM to 7PM, and there's entrance fee for only 10 Baht. Though sometimes when you enter the park around 4 or 5PM, staff will not ask you to pay the ticket.
Before start to walk here, make sure you bring your umbrella or hat, as walking in the daylight here is gonna be super hot!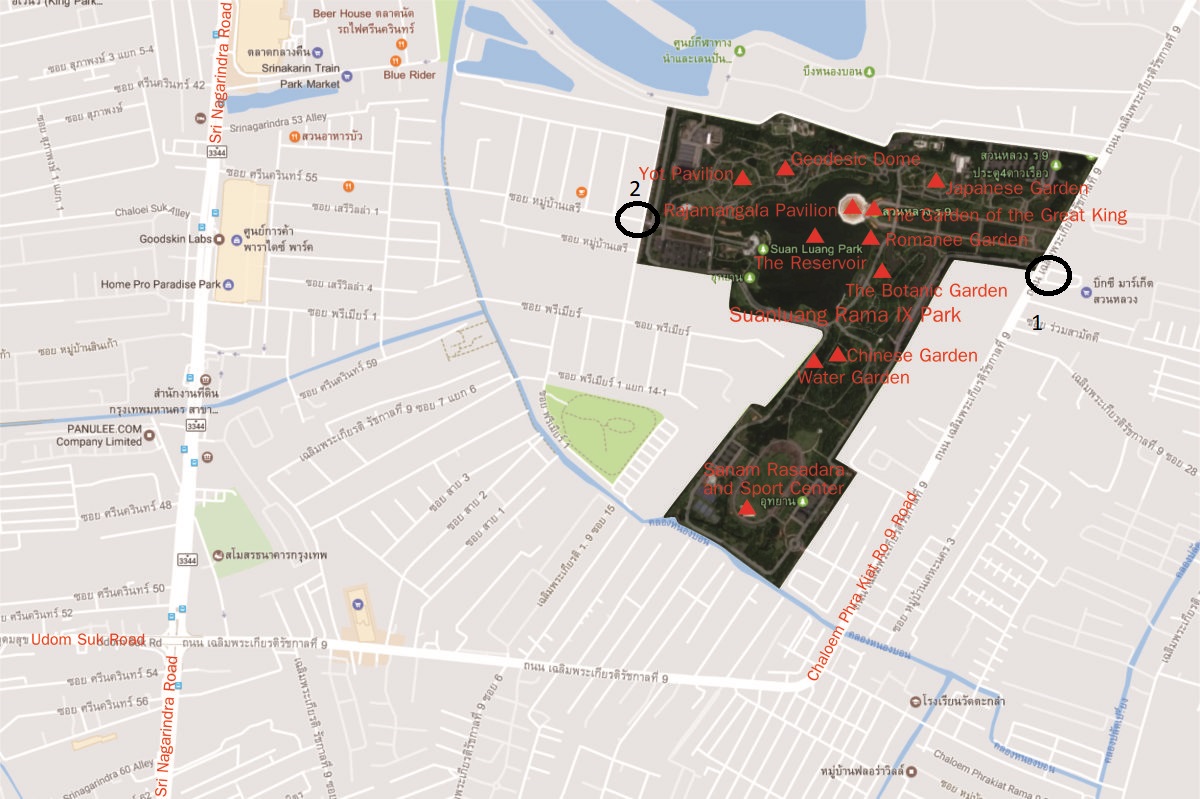 Because the park it self is huge and beautiful, people coming here not only to picnic, doing macro photography, or jogging, but also for pre wedding and graduation shot. So, to see people doing the shot here with gown or special dress is common thing here. As long as you're not bringing complicated and huge photography tools, security won't bother you.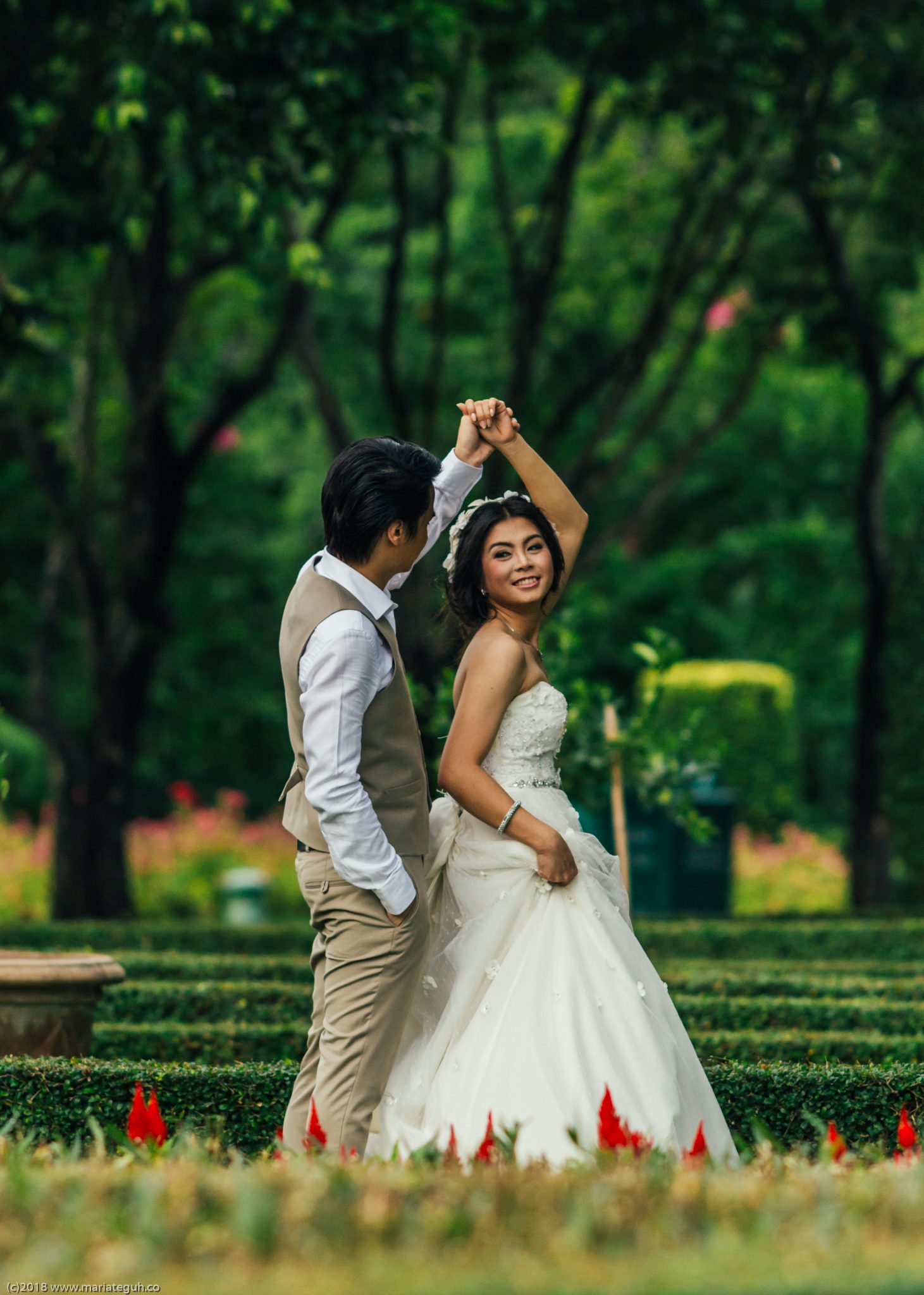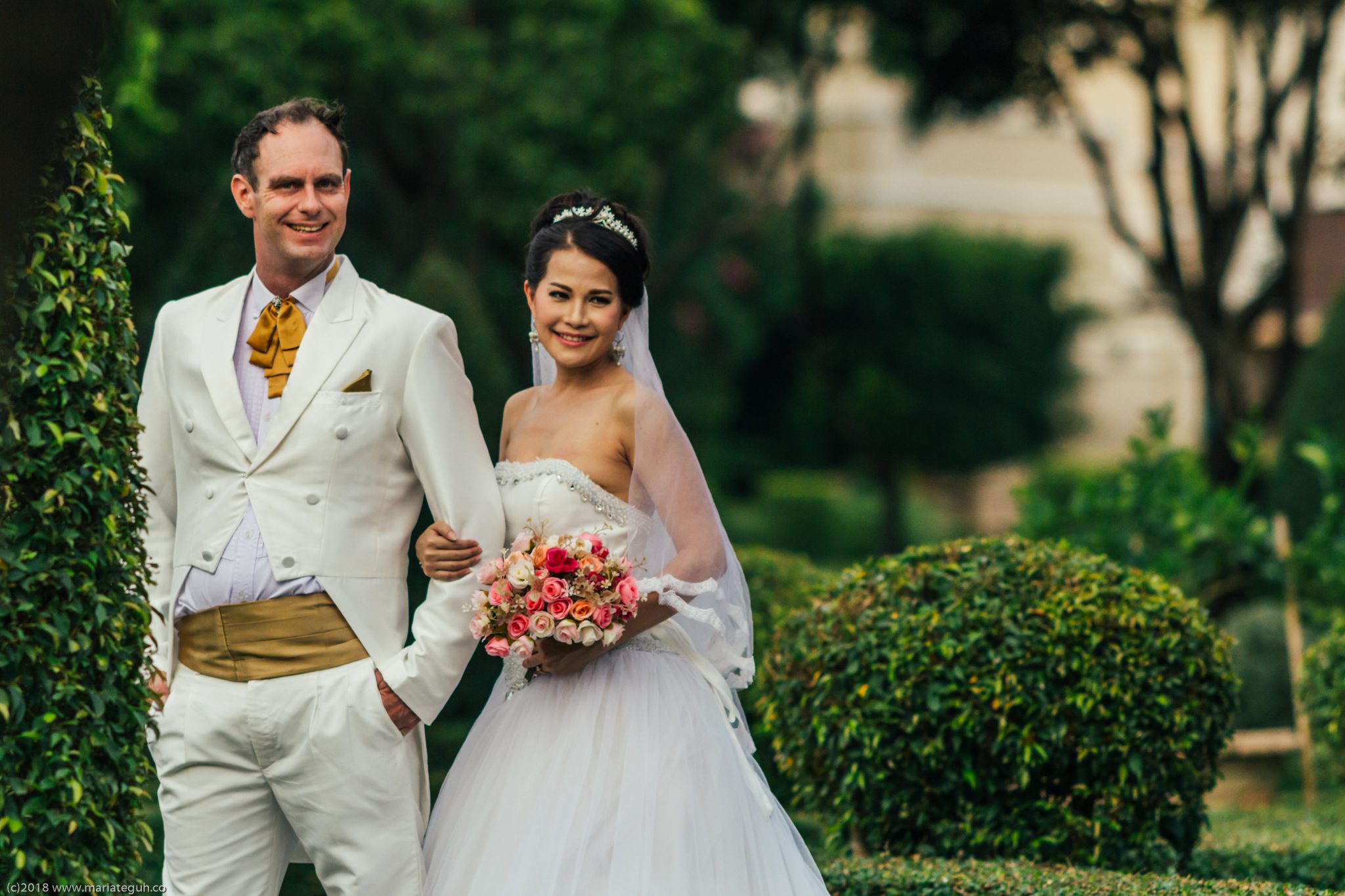 This park, as shown in the map above, also has several sections that you can visit. Most favorite spot that we know of, is CHINESE GARDEN and JAPANASE GARDEN. These 2 places are favorite spot for many people visiting this park. There's also another cool section such as Sanam Rasadara and Sport Center, the reservoir, and many more.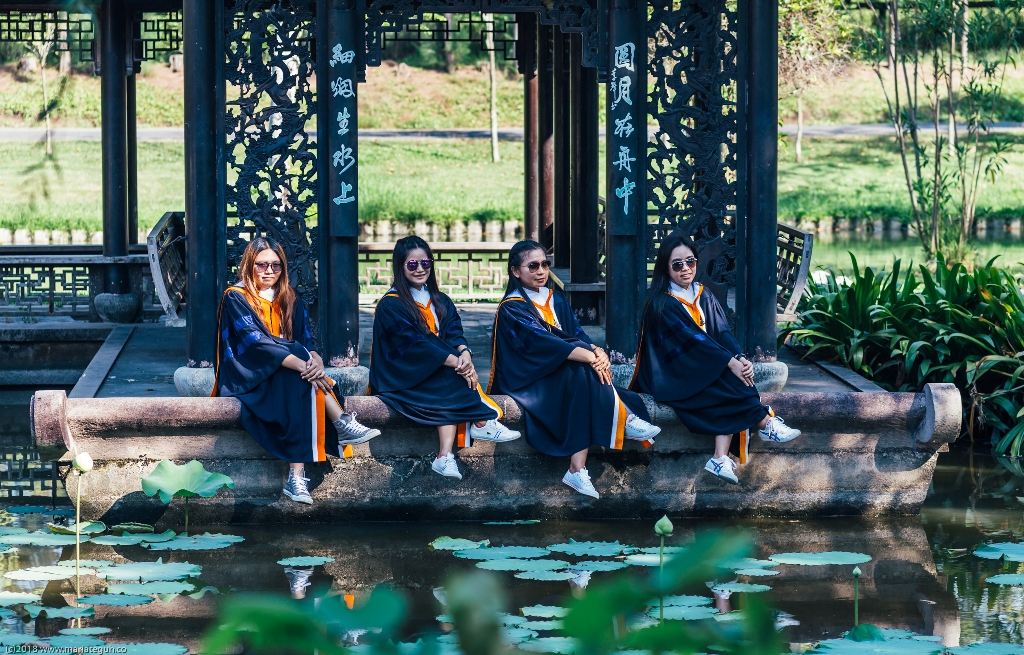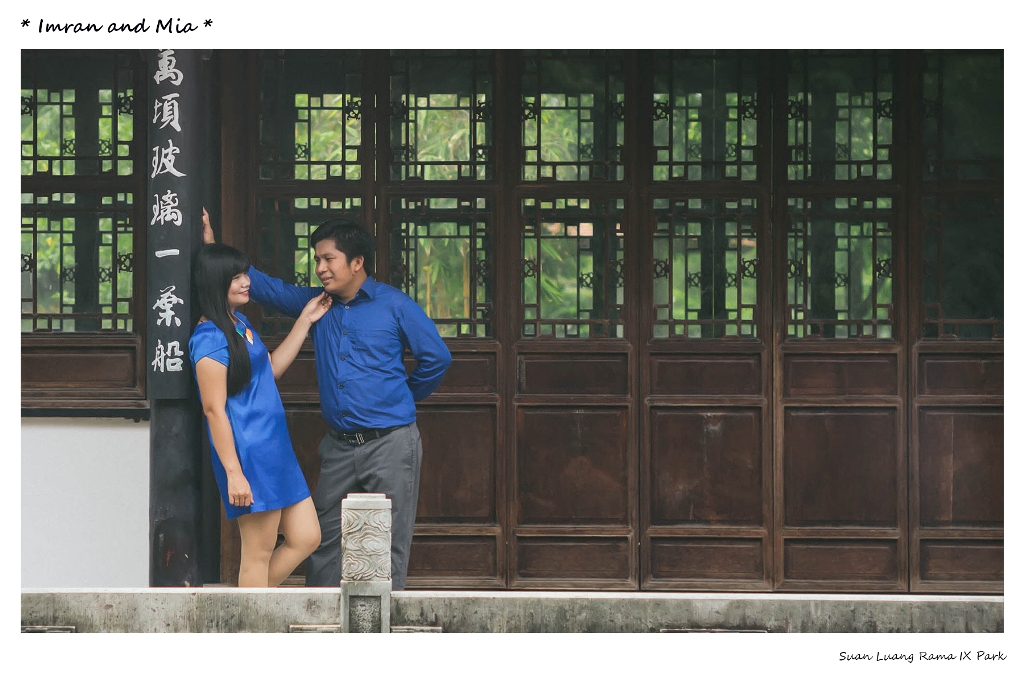 Since the park is too huge, there's one spot that reserved for restaurant and people to cool down near the reservoir. You'll find the place easily. Also toilet is everywhere. so you don't need to worry if suddenly have the urge to use the toilet.
In weekend, around after 4PM, there'll be like free aerobic session near the entrance number 2. There'll be instructor as well to guide your exercise. But if the beat is too fast, you can always use the sport equipment near that spot. Not only weekend, but every day you can do running or jogging in this park. Even at Sanam Rasdara and Sport Center, you can do cycling as their filed is mostly used by cyclist.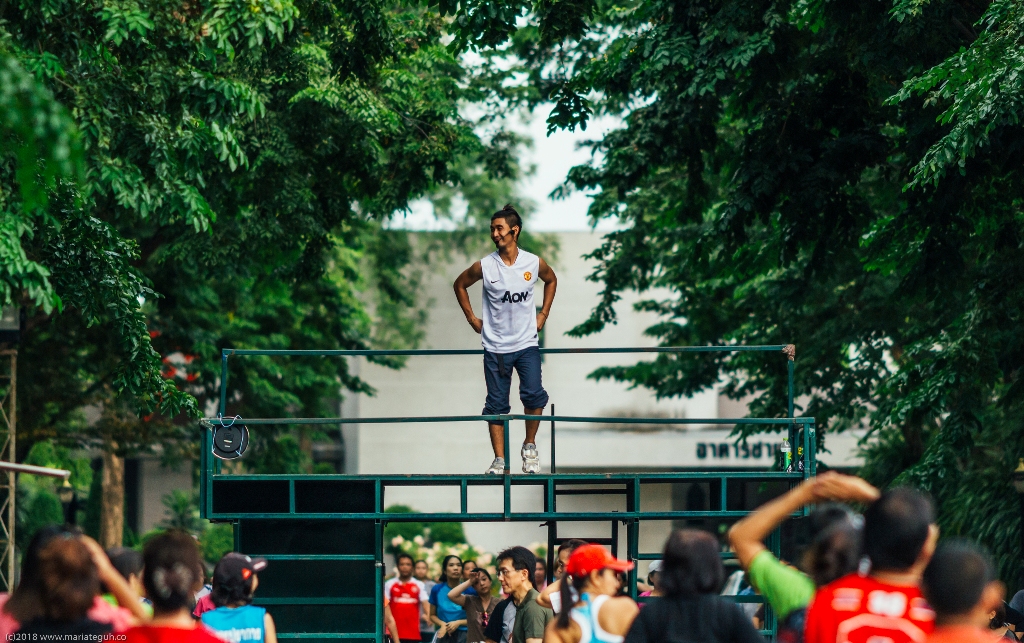 And to continue explaining the place, better we'll give you the images. Just to prove that this place is always worth your visit when in Bangkok.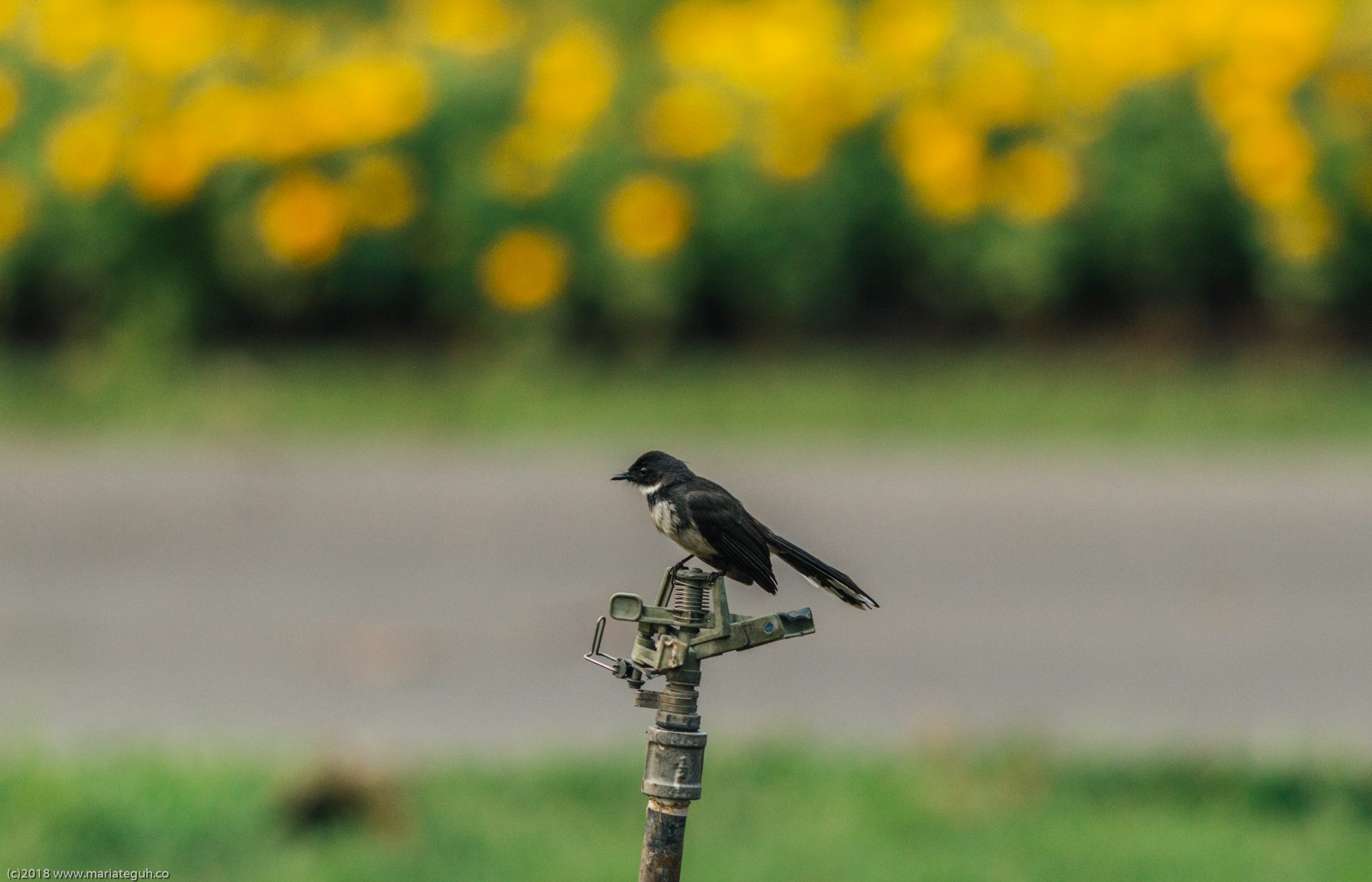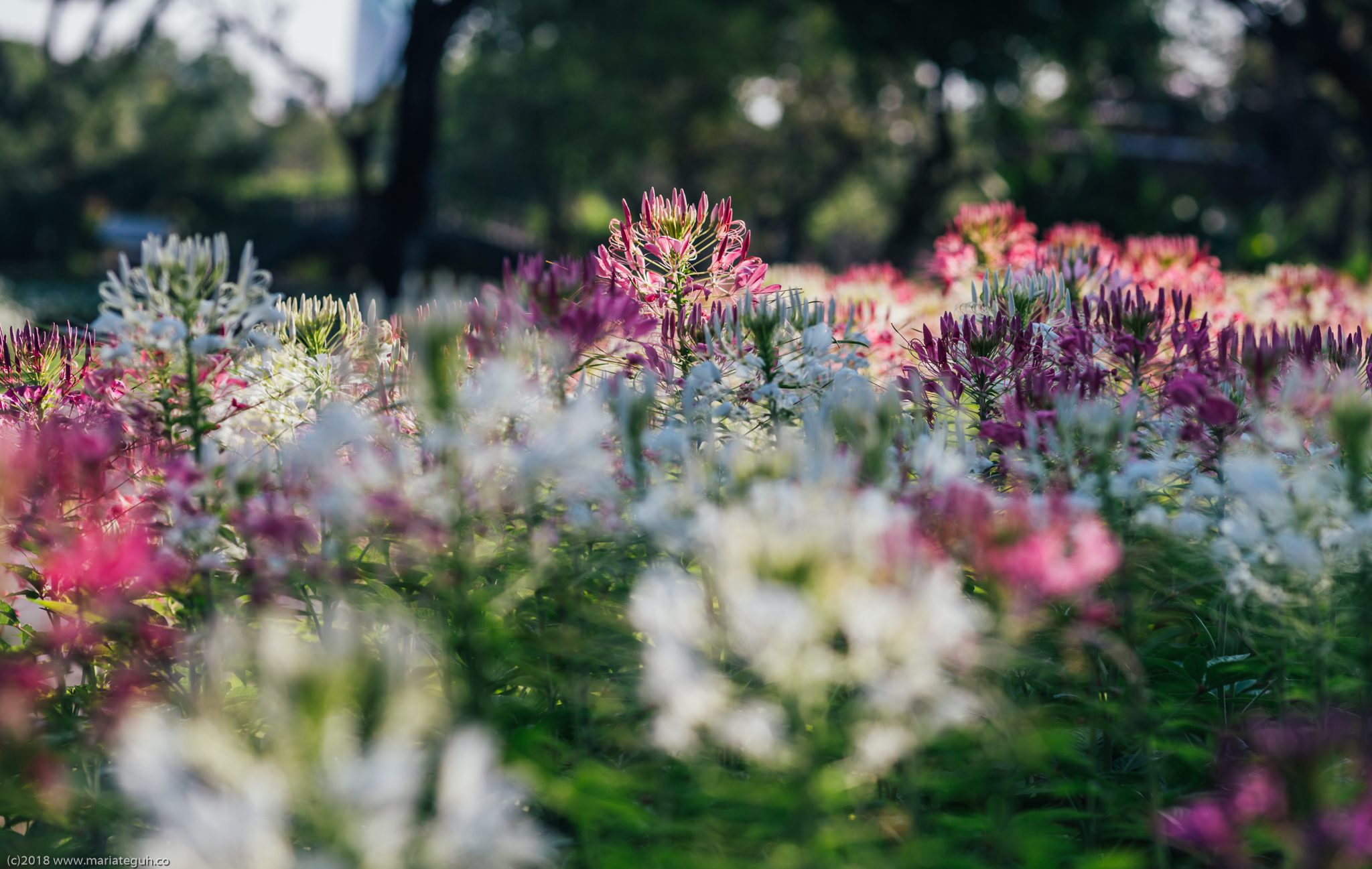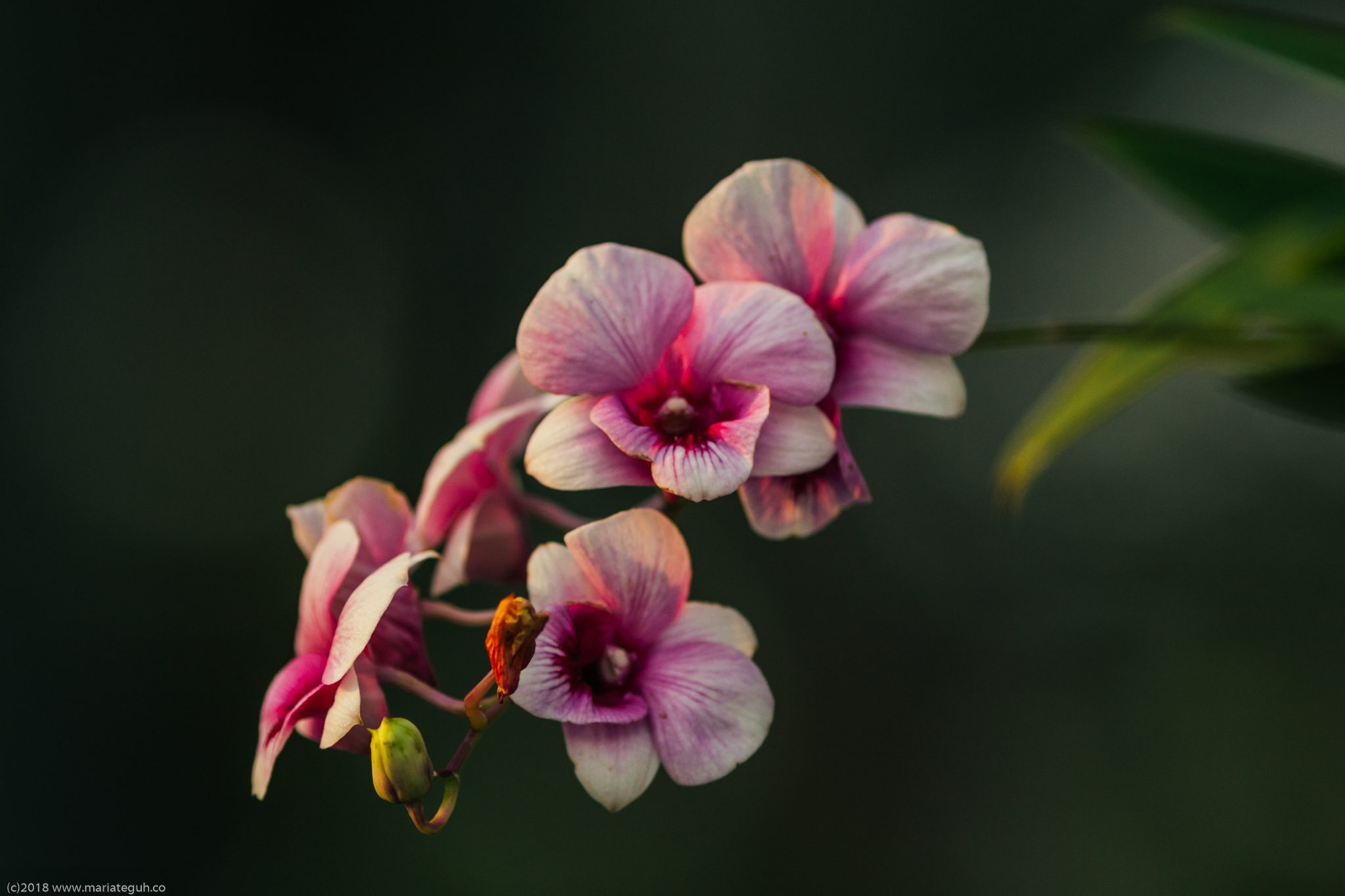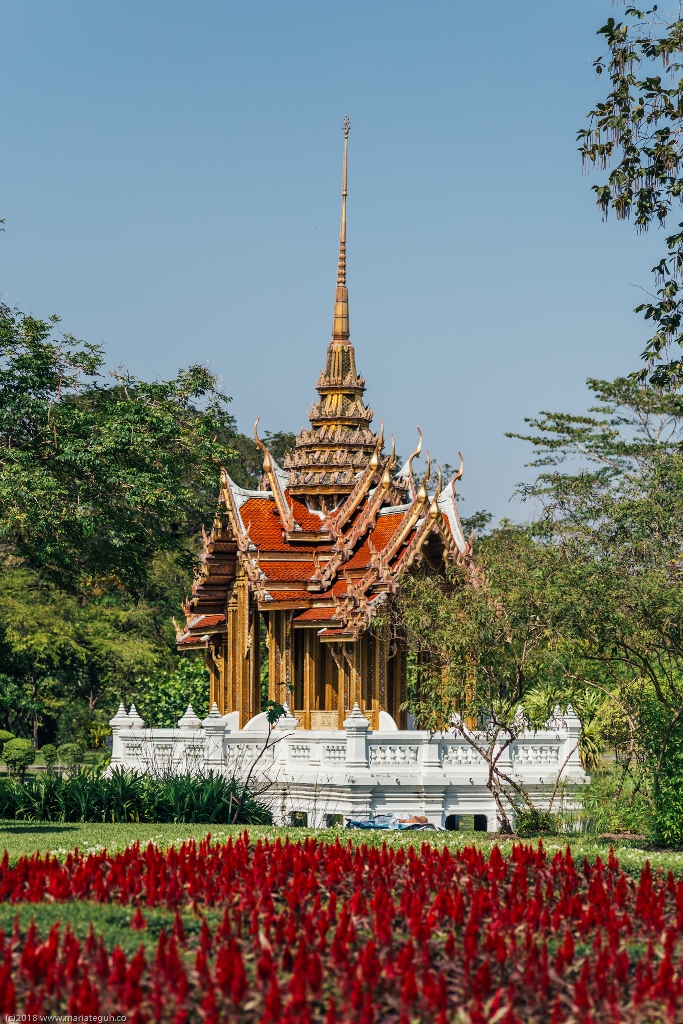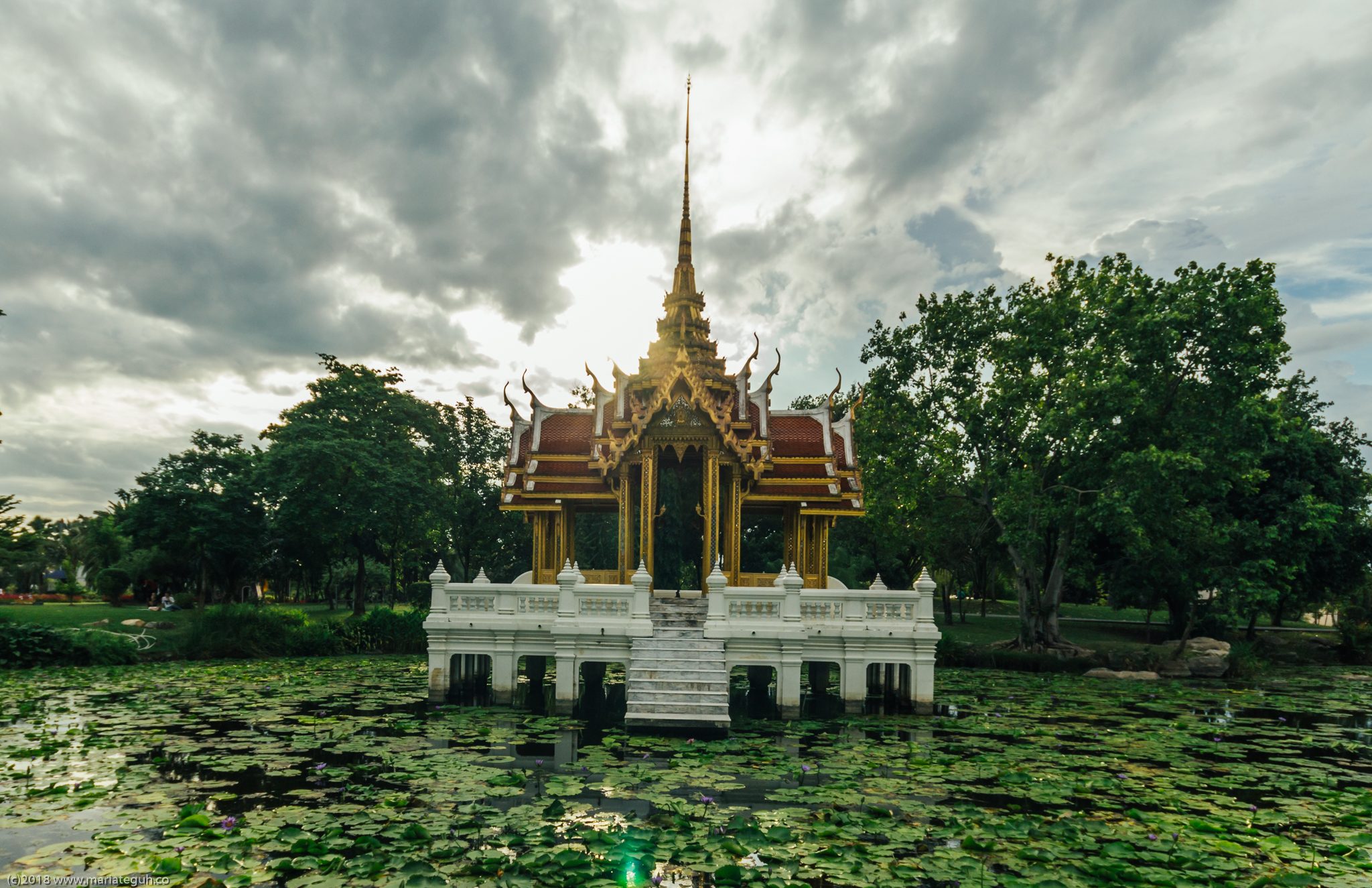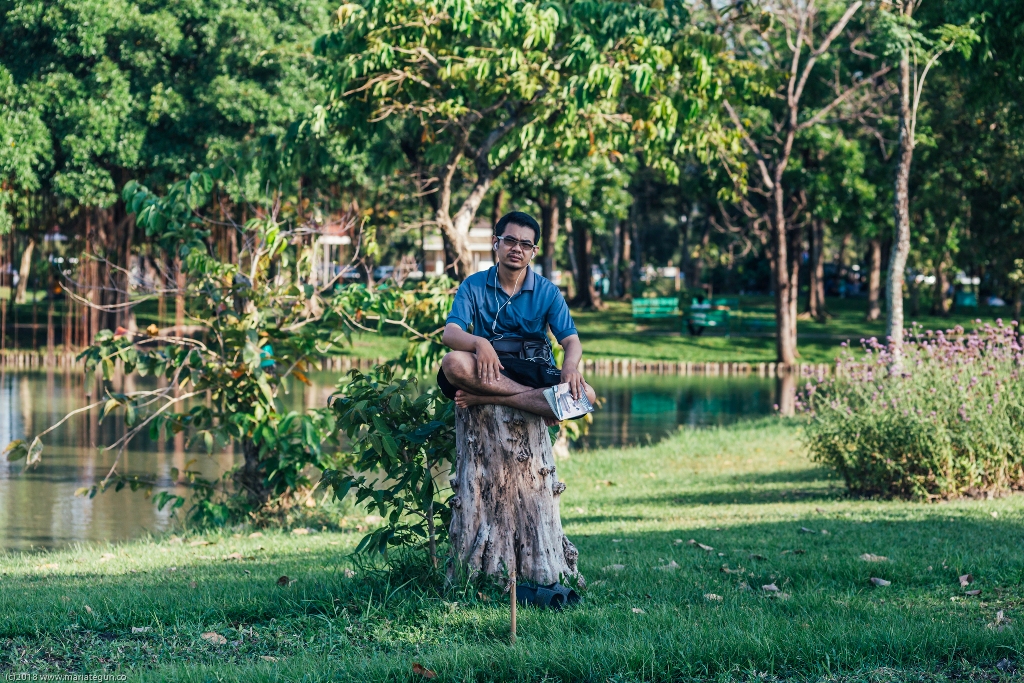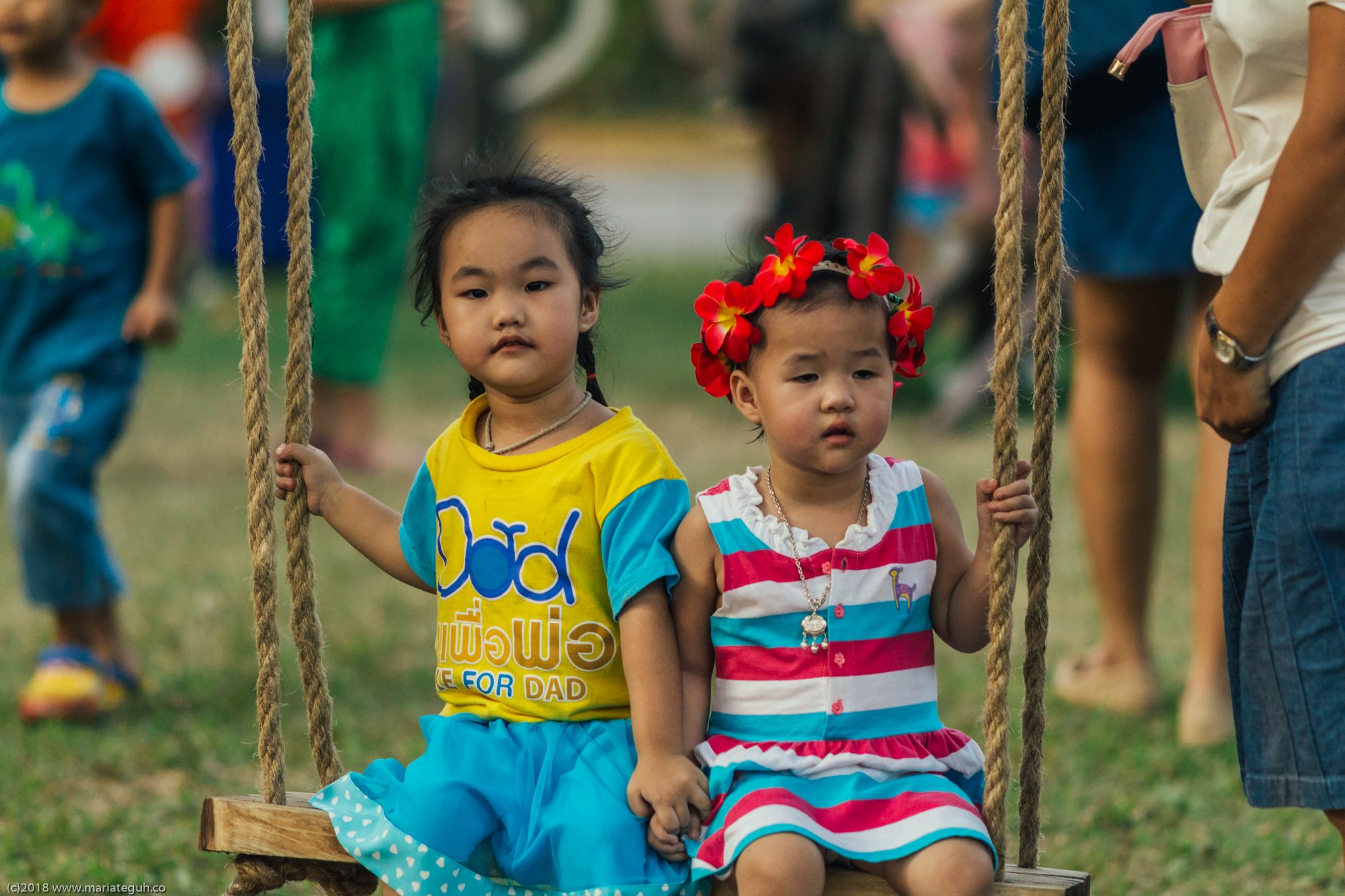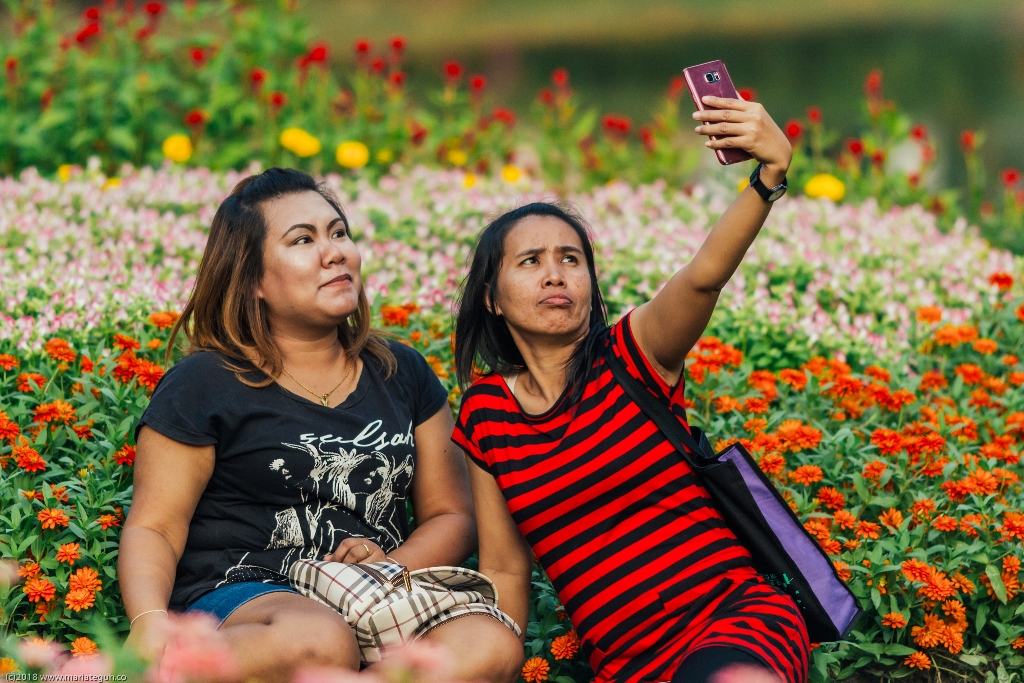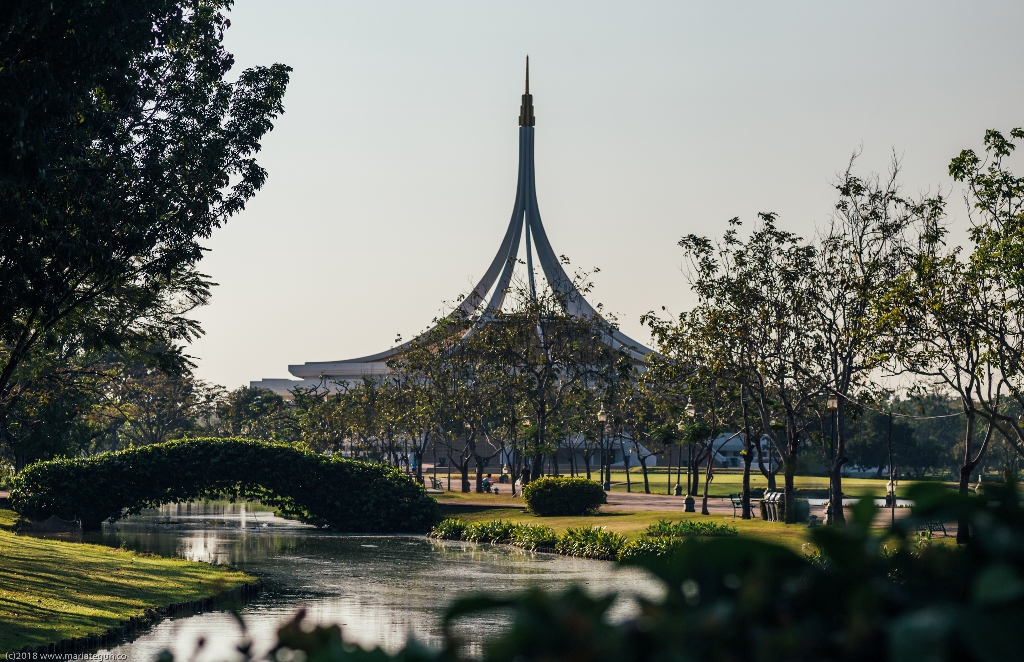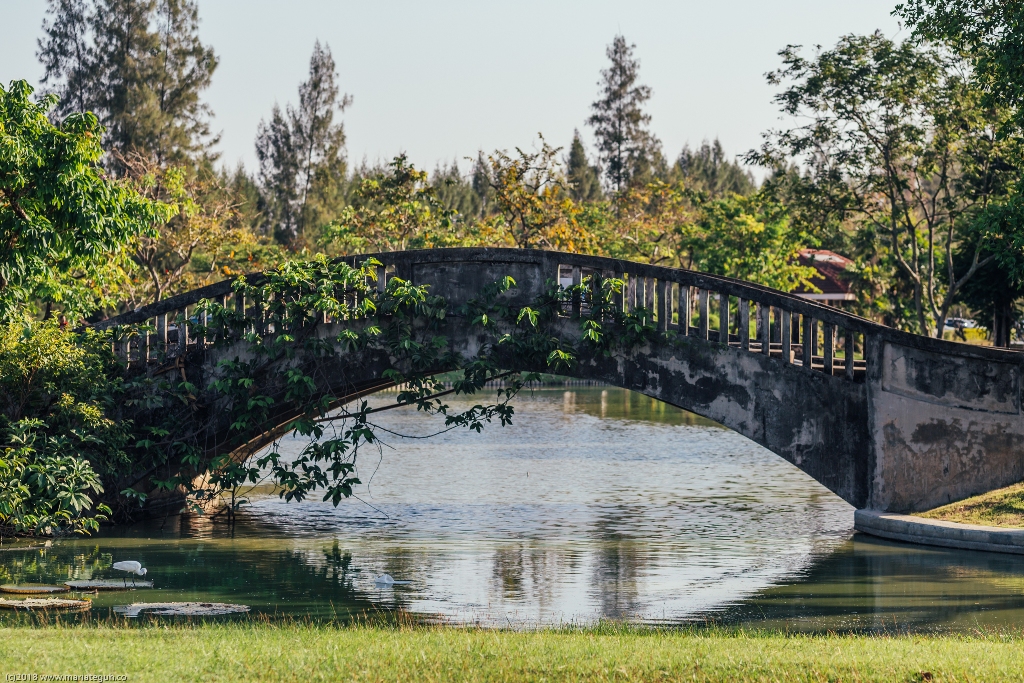 And to close the article, we'll show you Ratchamangkhala Pavilion after sunset. As this spot also people's favorite to capture before the park closes at 7PM.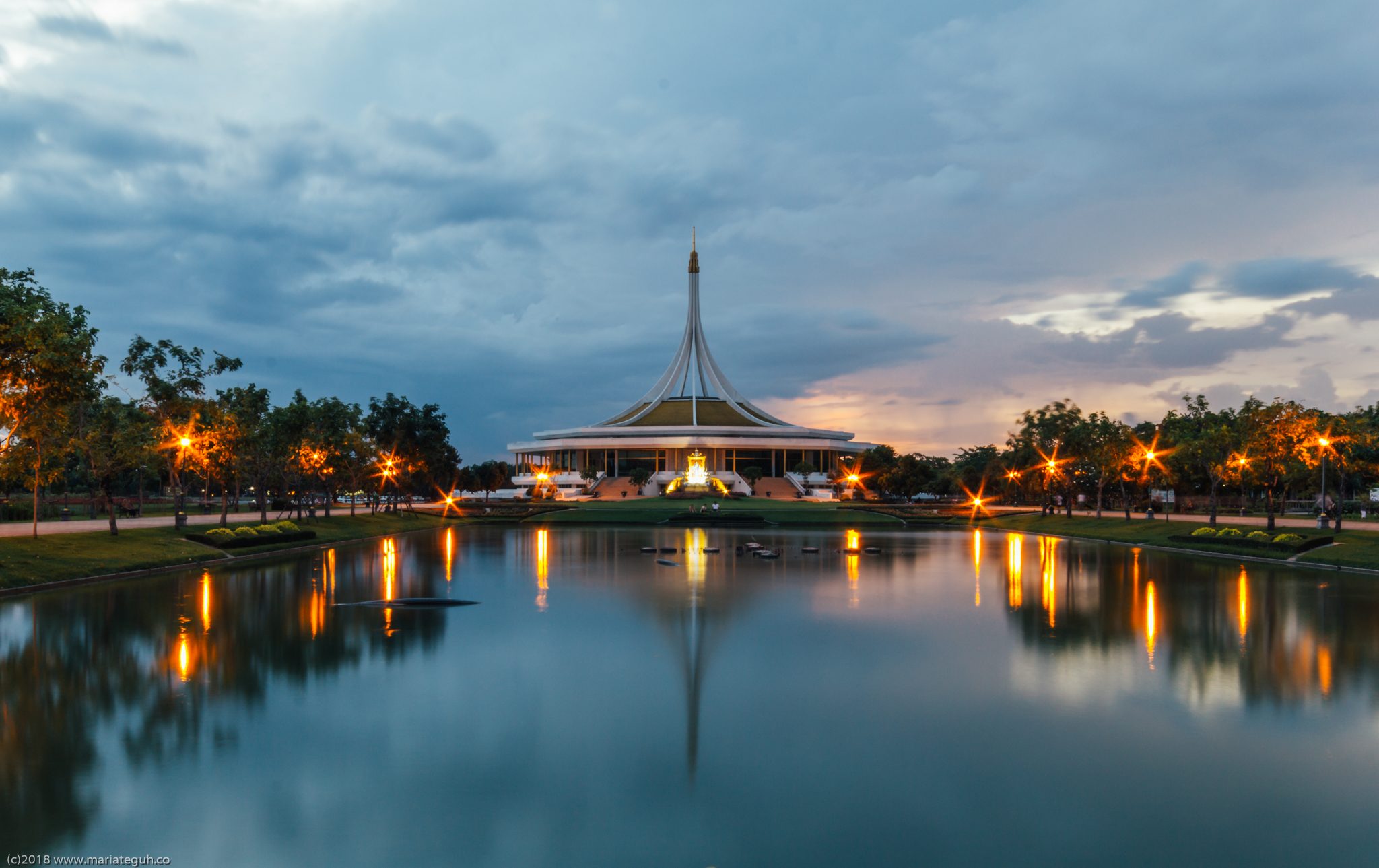 Happy let's get lost!!