Skip to content
Another KUALA LUMPUR & MALACCA, March 2018
Another "not planing" trip to Malaysia, which surely traveling around Kuala Lumpur, and also a bit of Mallaca. As usual, we missed a lot Indonesian foods, but the flight ticket turned out is way cheaper by going to Kuala Lumpur. Then Malaysia was our answer for the trip.
If you need to know more how we go from KLIA2 to KL Sentral, and how to go around the city, please check our previous article about Kuala Lumpur here.
This time, we stay also in the same spot, in Brickfields, near to KL Sentral. Reason is of course about how easy to access the transportation going anywhere in KL. However, this time we do not use the hotel as place to sleep only and leave to another place, but we explore the area around it and find out how this place is actually truly colorful!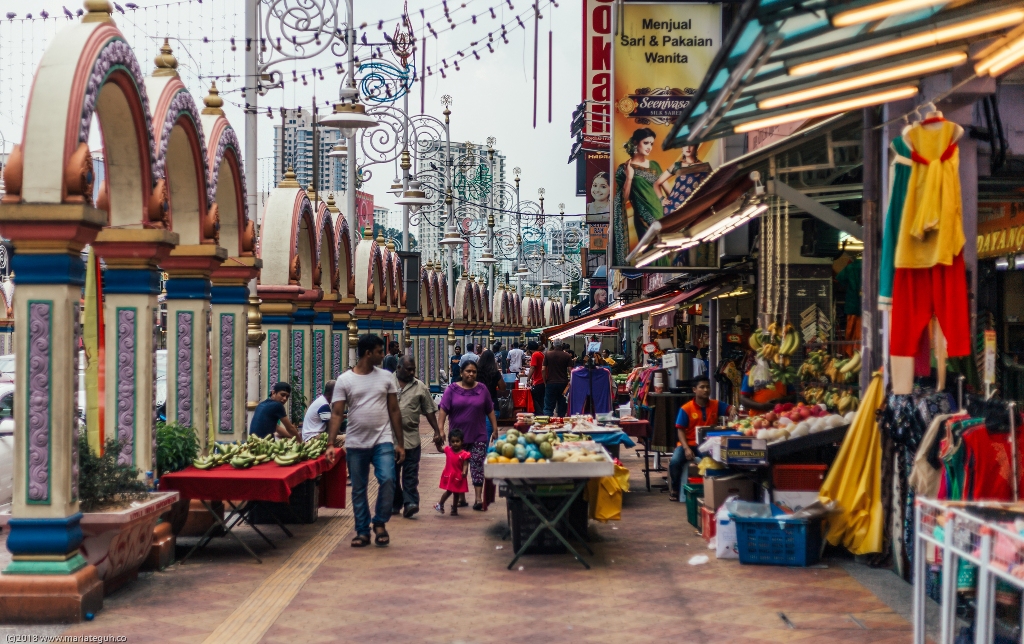 Little India, that located in Brickfields is the biggest area for anything that related to India in Kuala Lumpur. Food, item, culture and almost everything. What we love here, sitting in the street food stall around the area and enjoy the food and drink there. Won't require you to be rich people to enjoy tea and snacks here, means everything is cheap. As we sit hours and order these foods and teas many times, we spend only 10 MYR! Price and taste surely you can't get in any malls.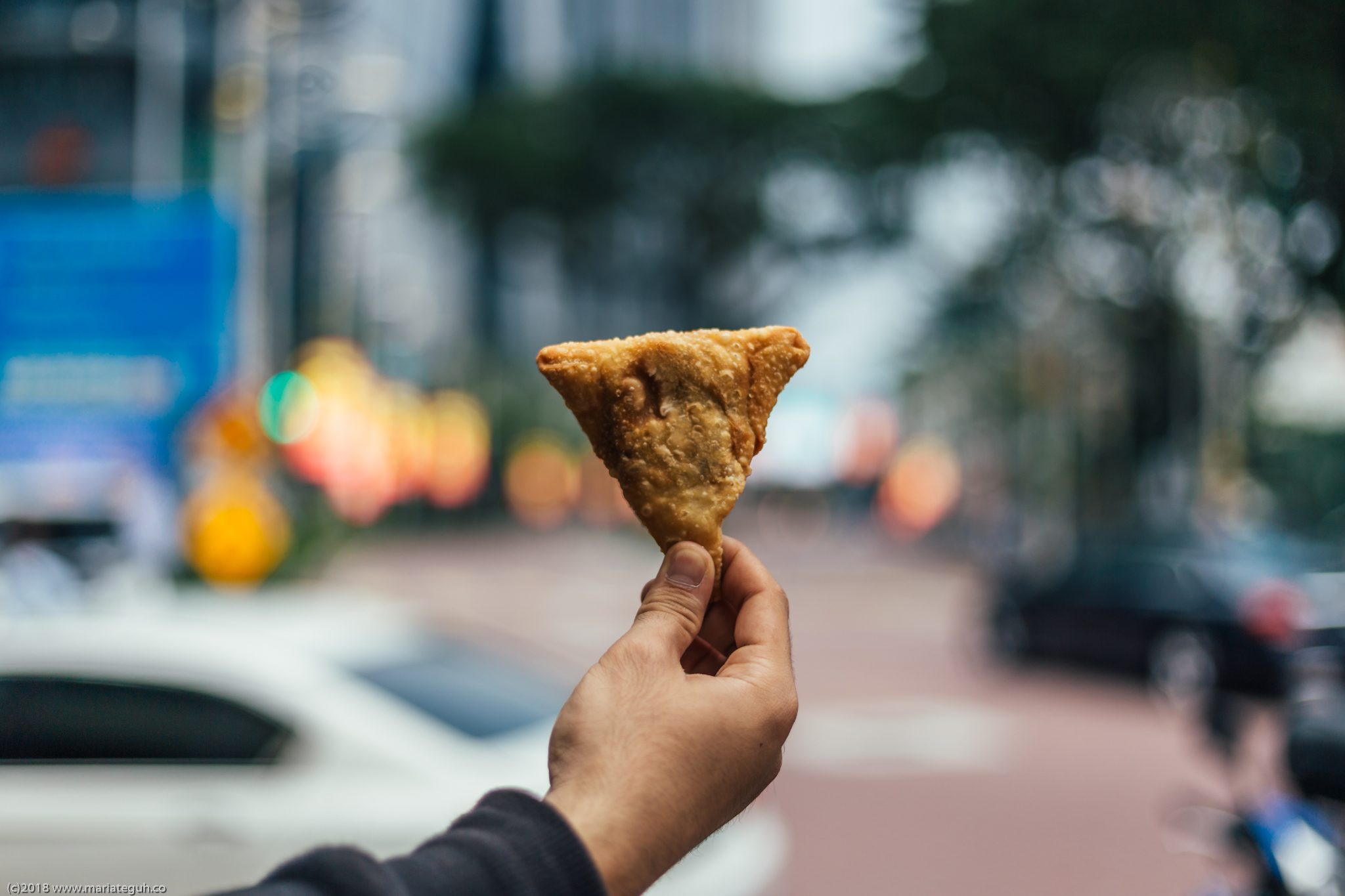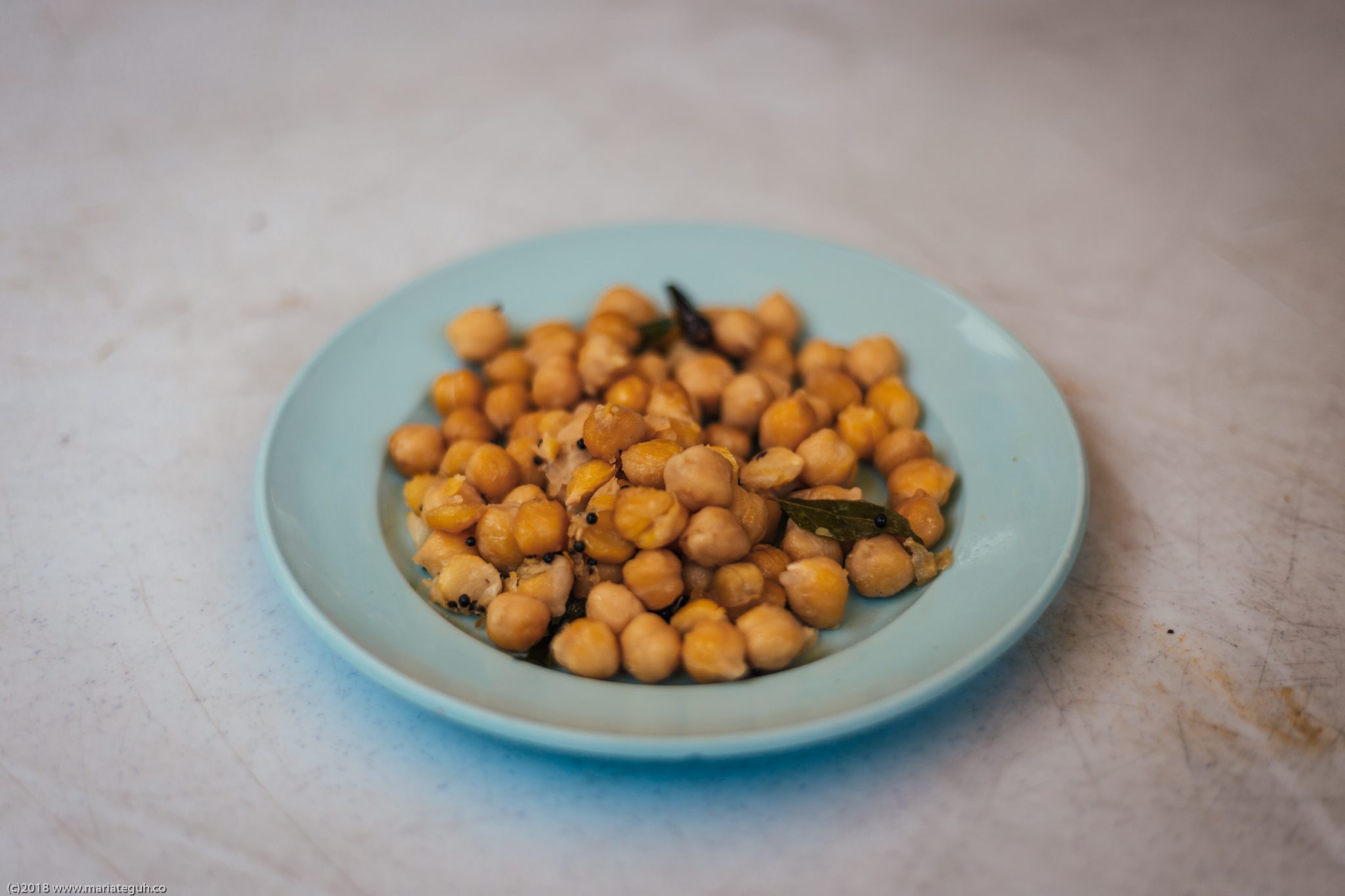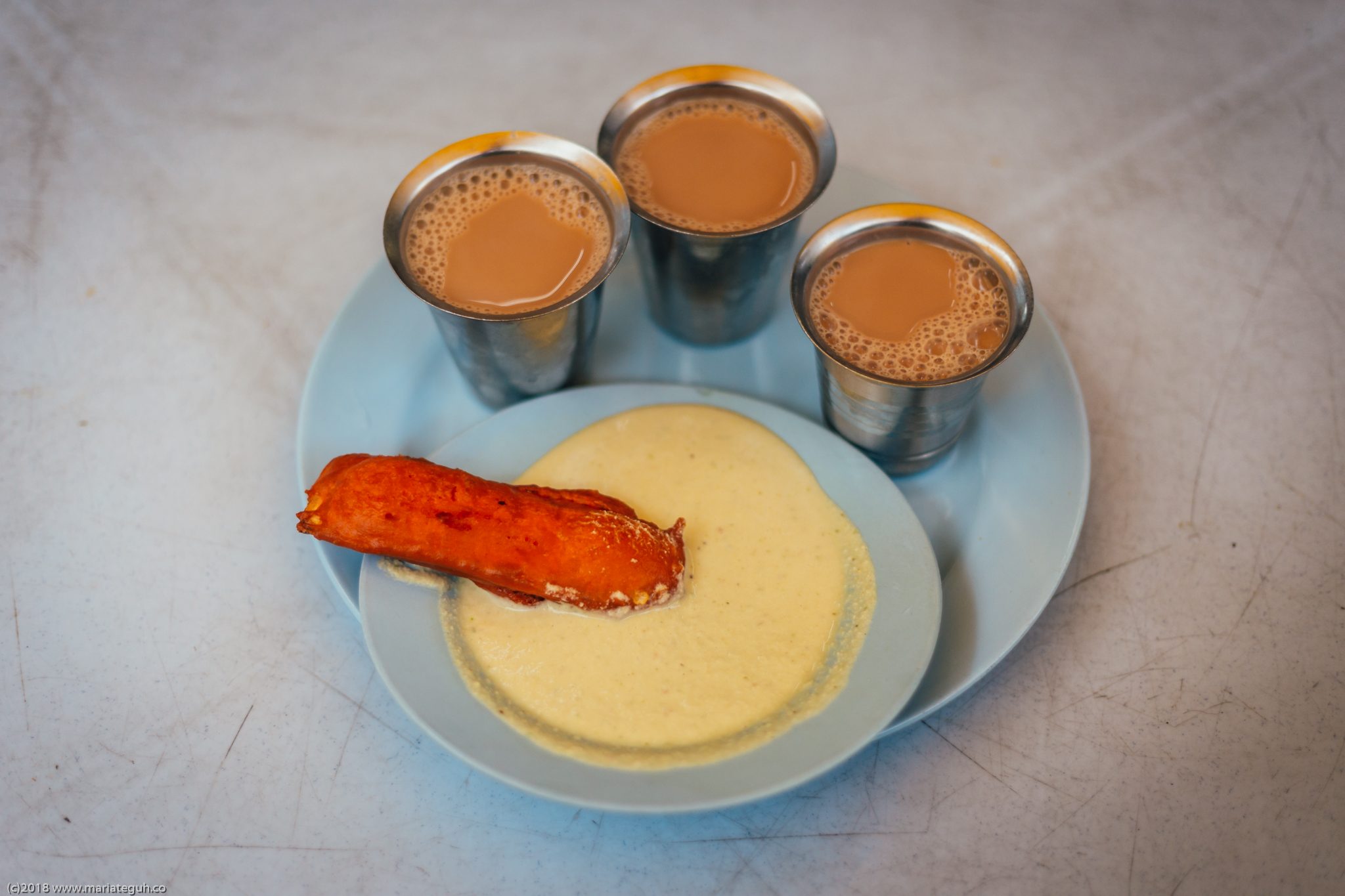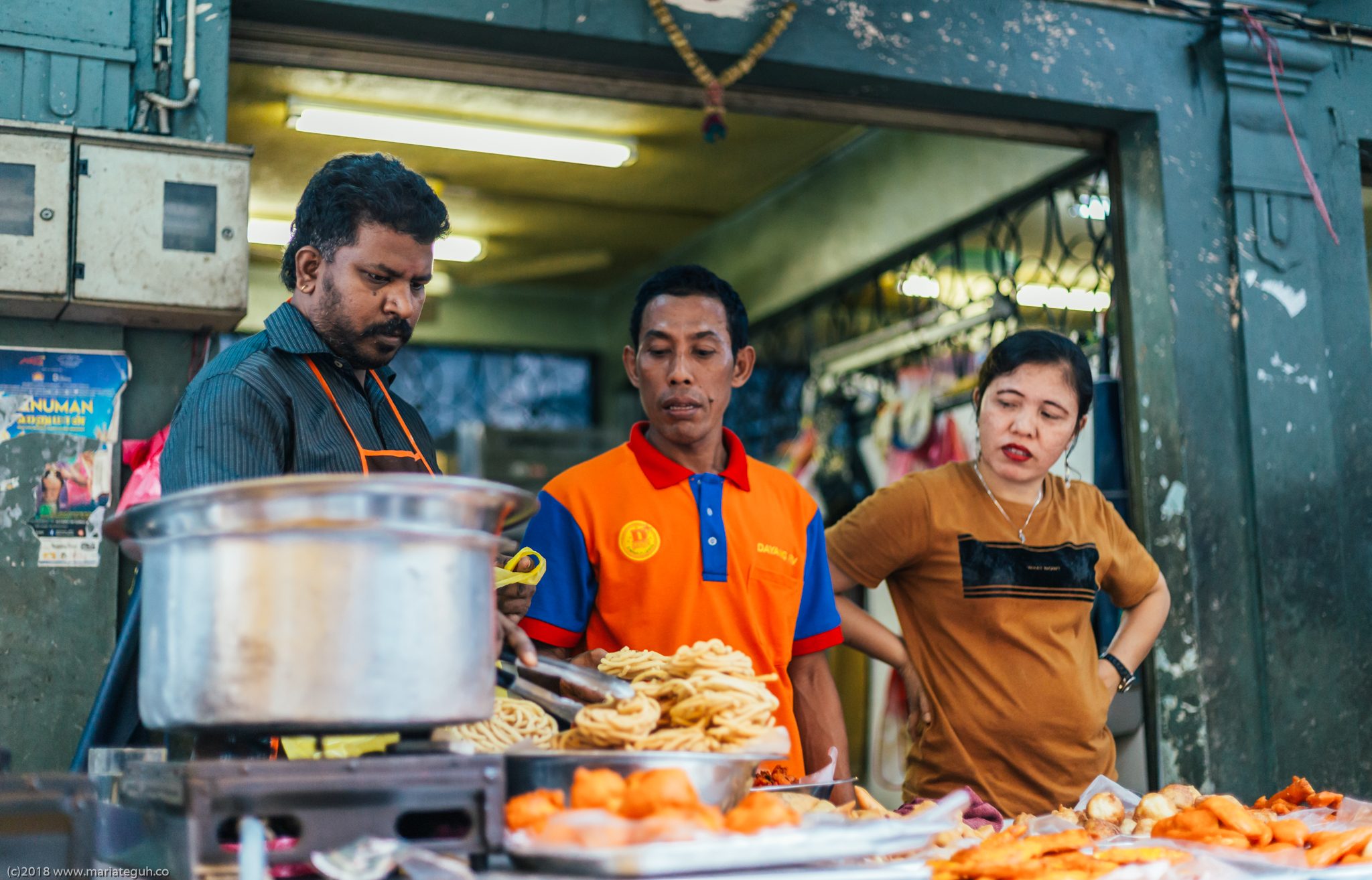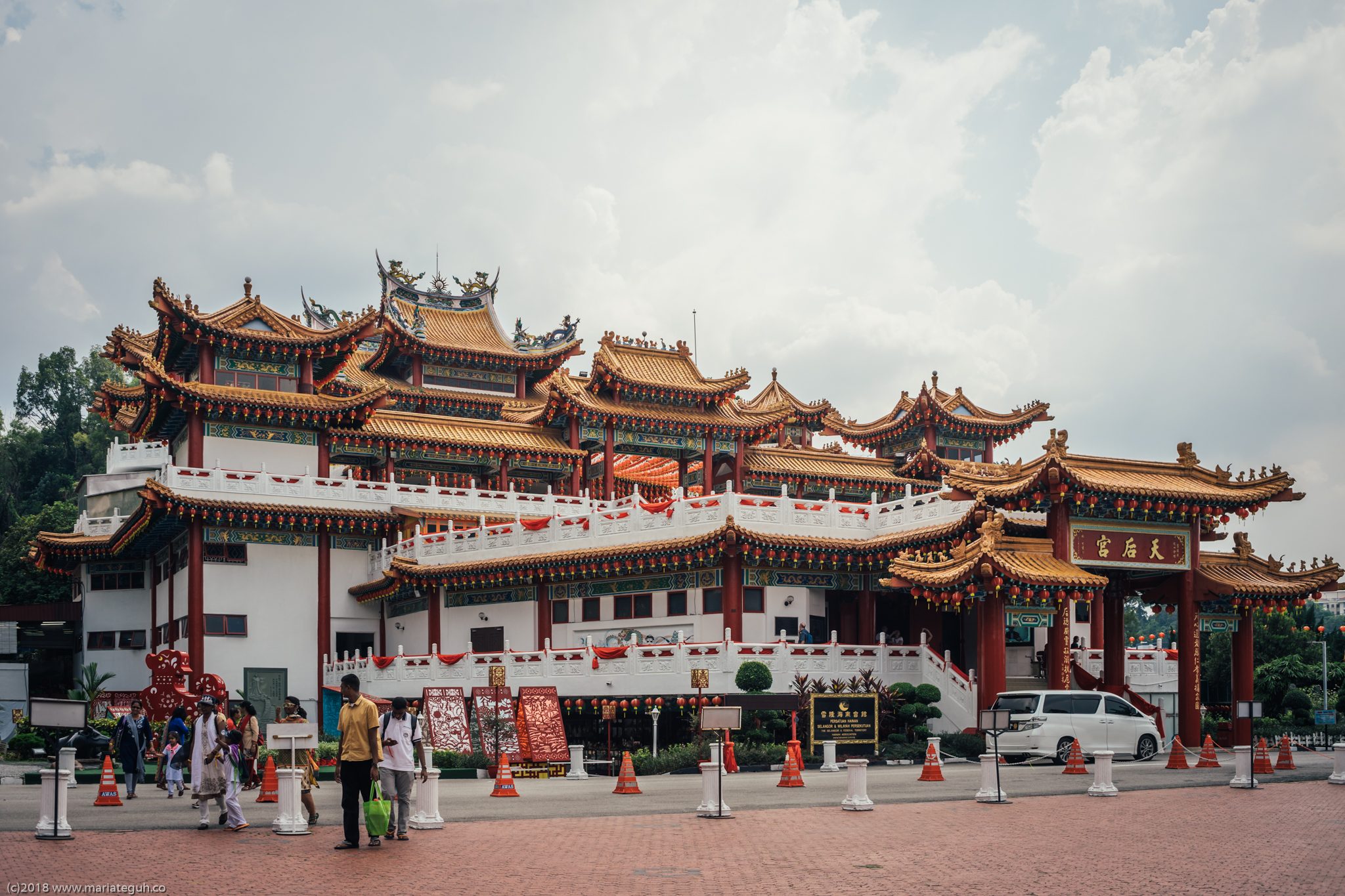 Or, if you prefer heavy food, as snack is too easy for you to digest, they have it ready as well. And also the price is very reasonable, like combination of Biryani rice + mutton/beef curry will cost you around 8 MYR. Please remember that food here is mostly will mixed with lots of oil and coconut milk. So be careful if eating this kind of food is not regular thing for you.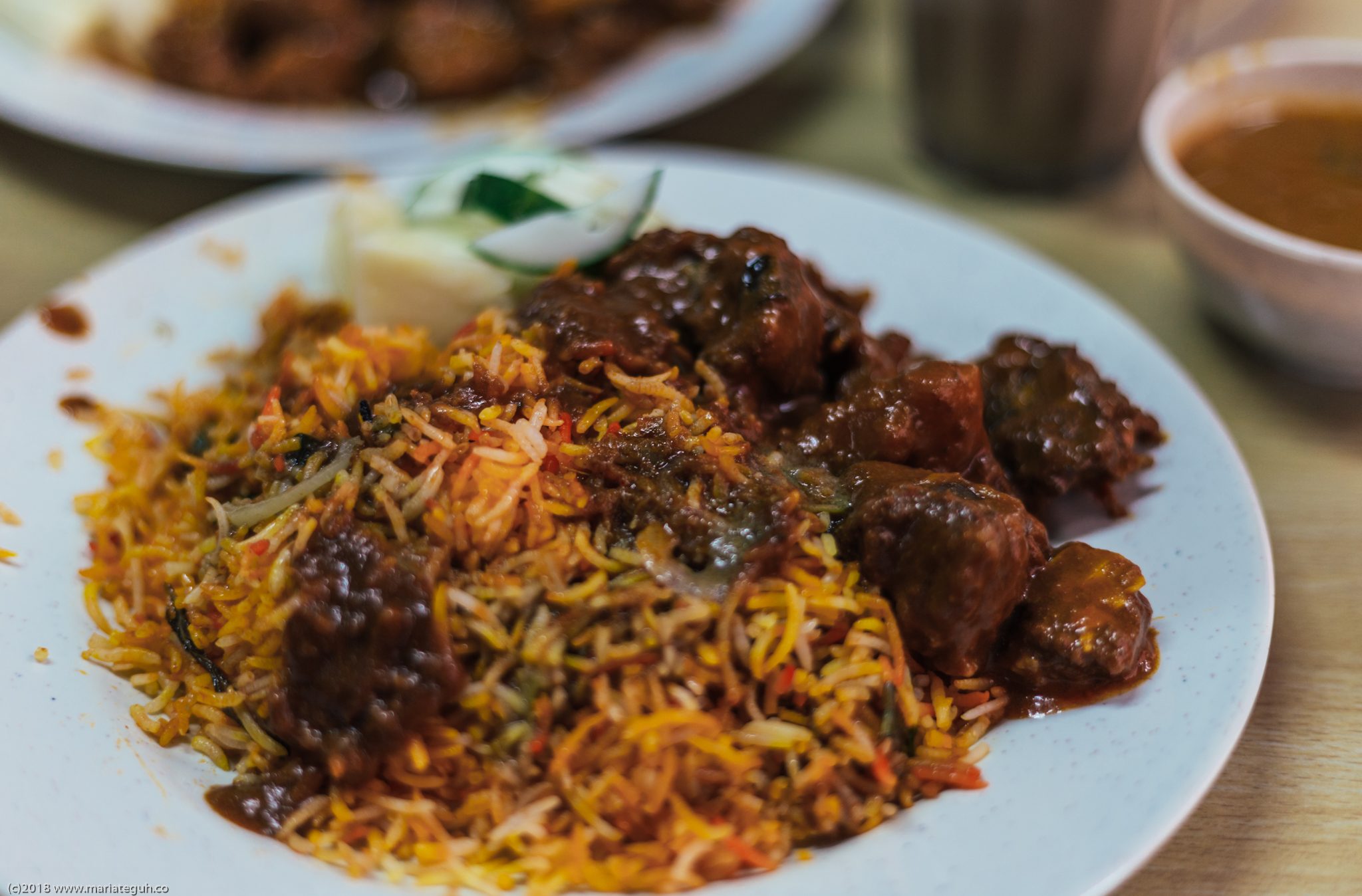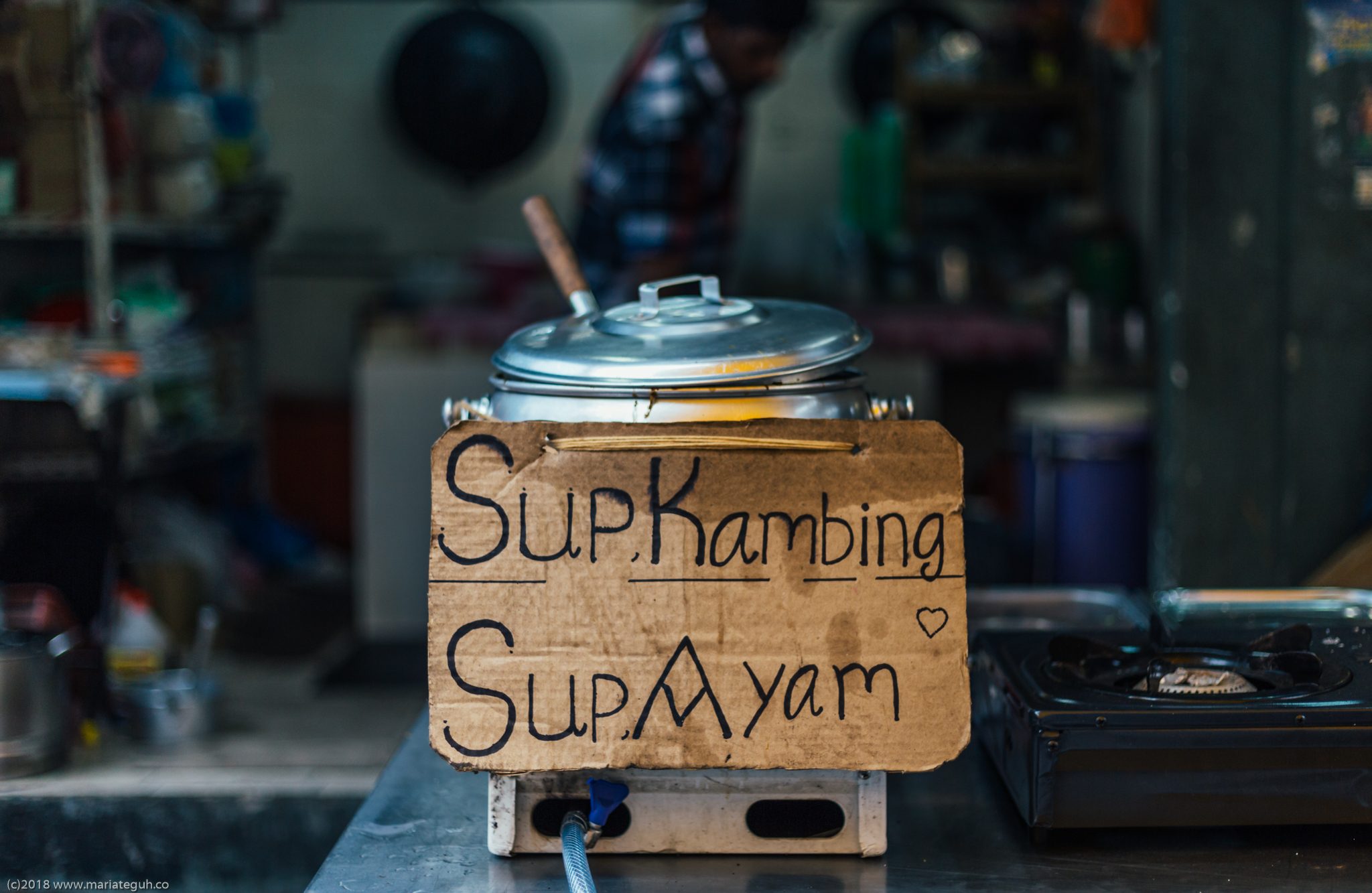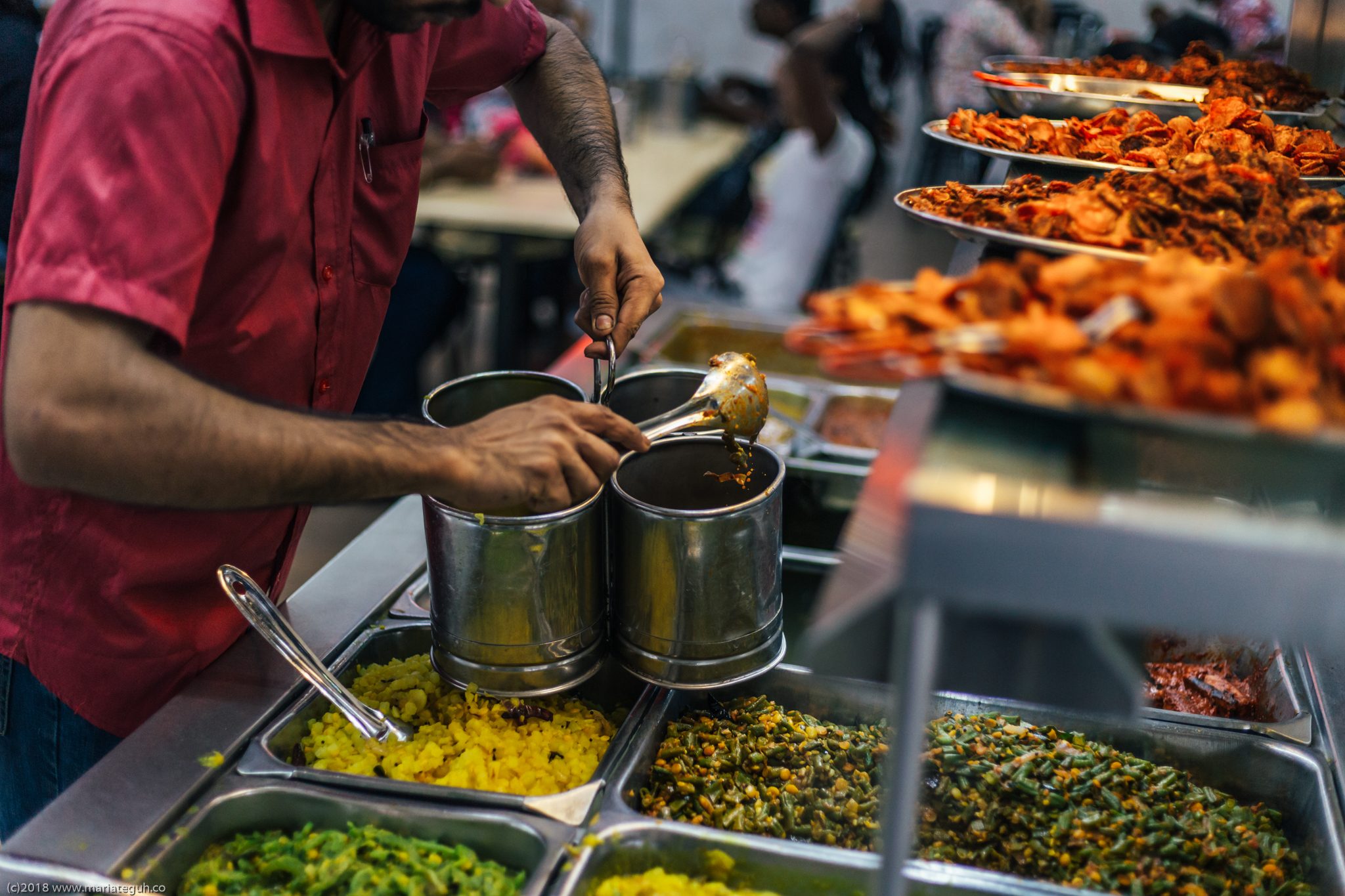 Done talking in the afternoon, evening welcoming us by giving us hint to go Bangsar South, to eat what they call Banana Leaf. We went to 1 place called Nirwana Banana Leaf Bangsar. It's and Indian restaurant that quite famous. Lots of people waiting just to eat there. What makes it unique is they serve almost everything using banana leaf. First they put the banana leaf in the table, give us the rice, and continue with another foods coming after that. Quite pricey, but it tasted good.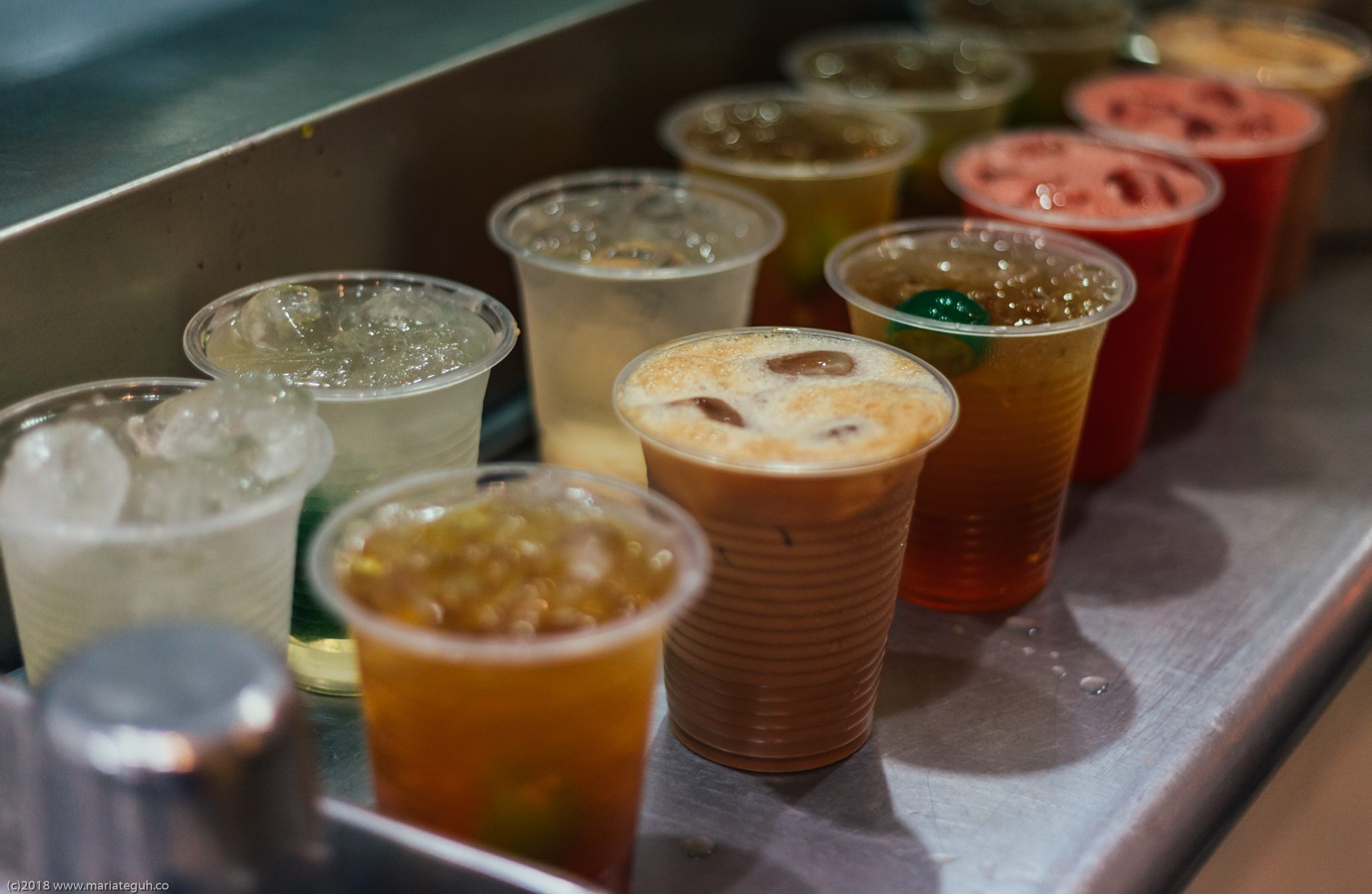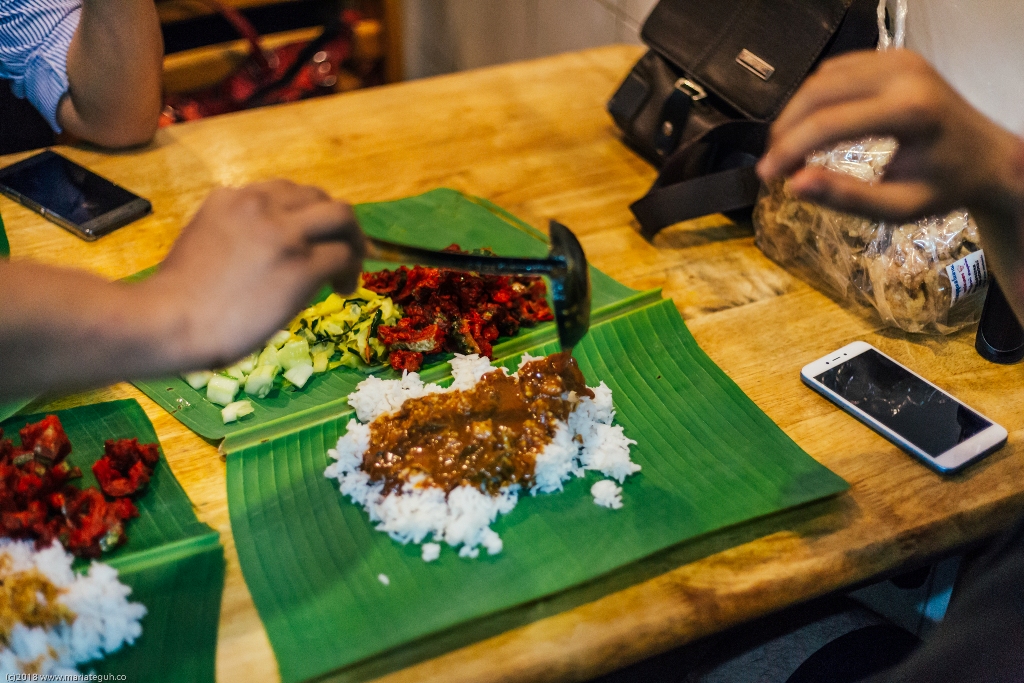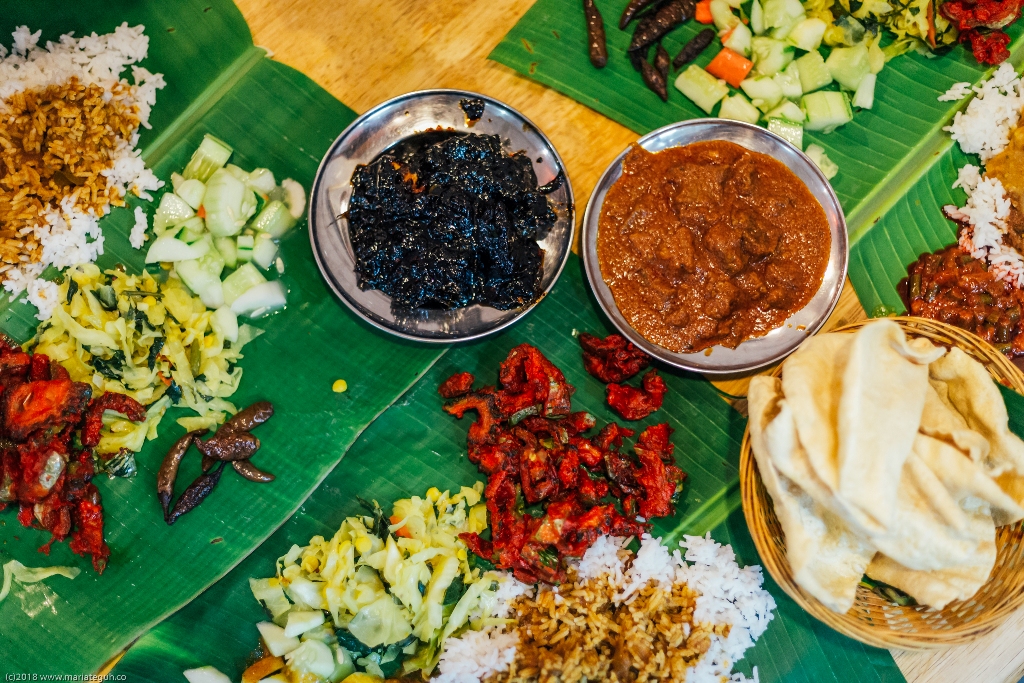 Continue to next day, we visit the place that we miss on the first visit. it's called CHOW KIT market. As you know, for us, to see the real people of one place, you should go to the traditional/wet market. By the way, is easy to go here from KL Sentral. Just take the red line free bus, and they'll drop you in front of the market.
Enjoy the market. People are friendly there, not "dirty or wet" as other market we have visited in Indonesia, Thailand, Laos, or Myanmar, and the fruits are cheap as well.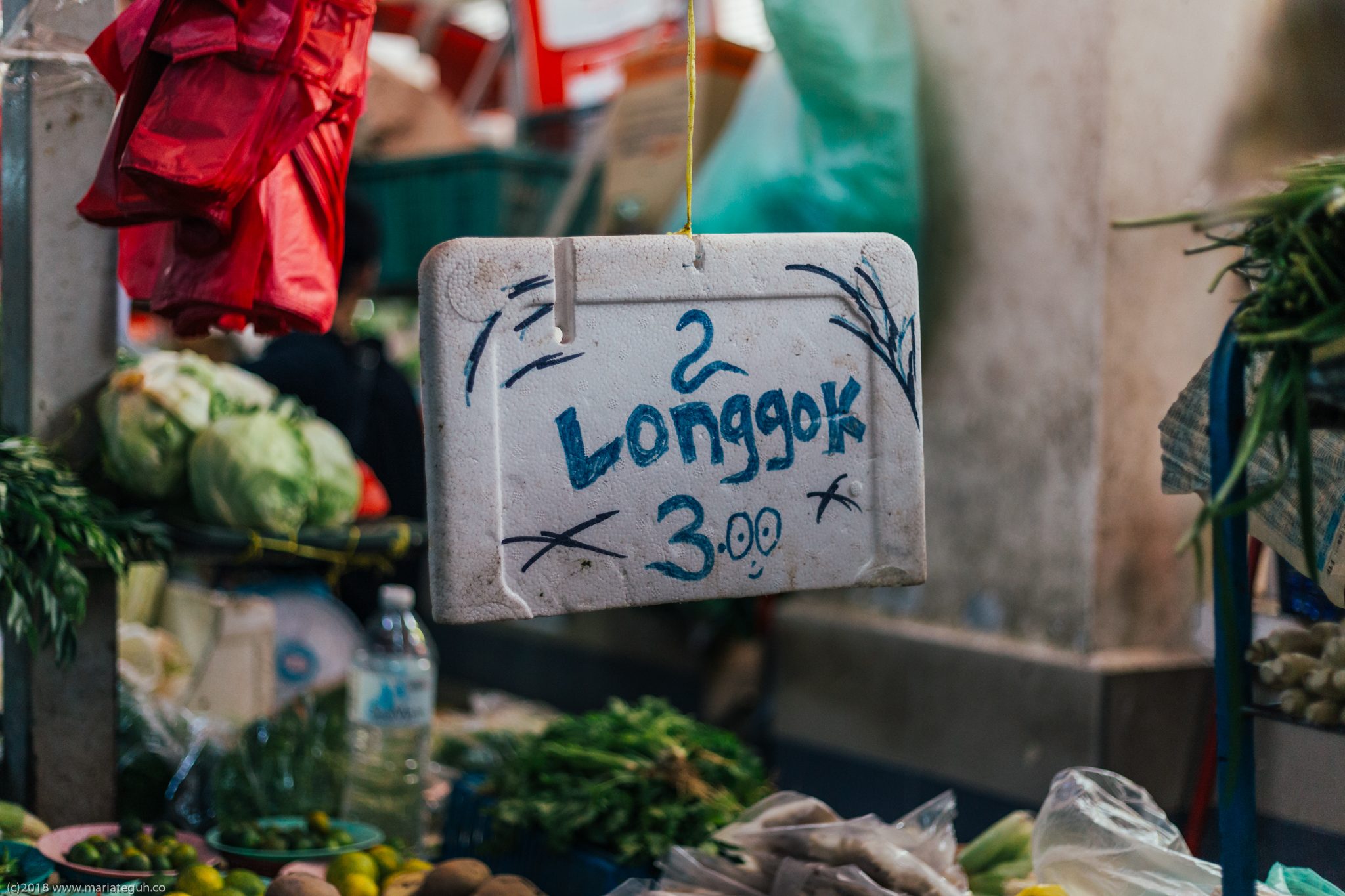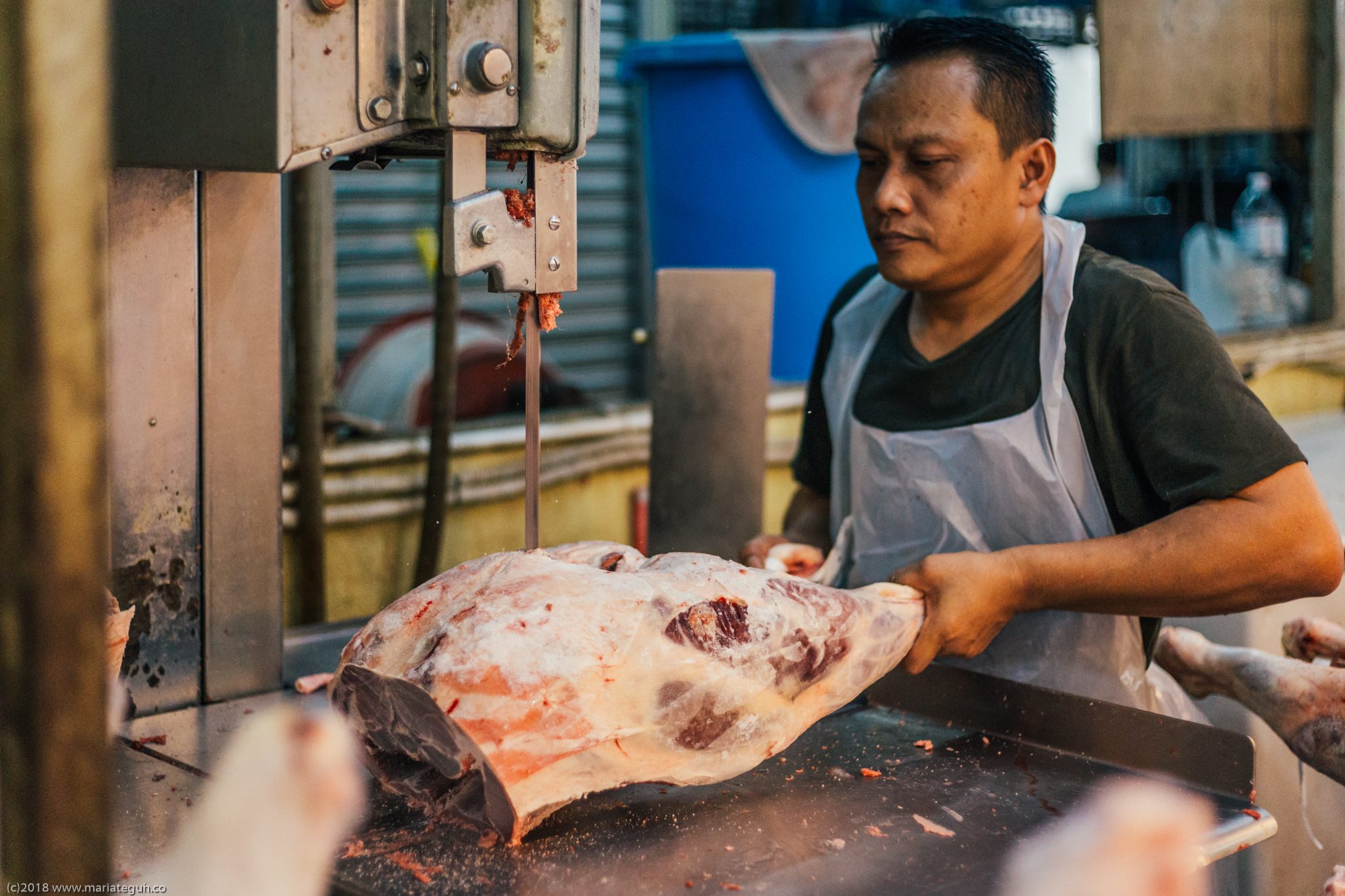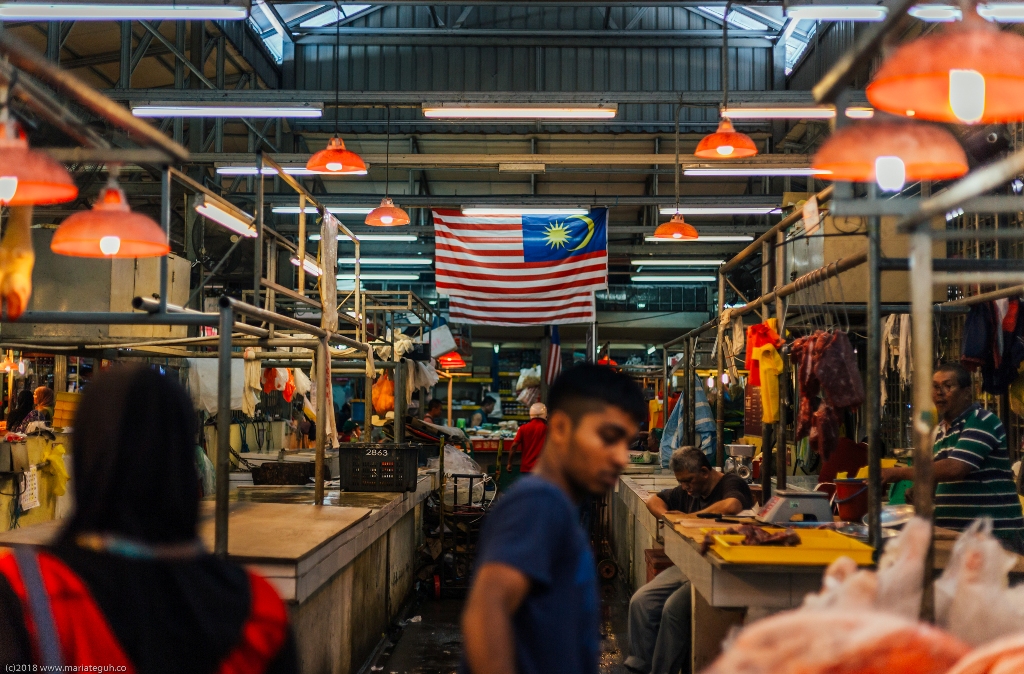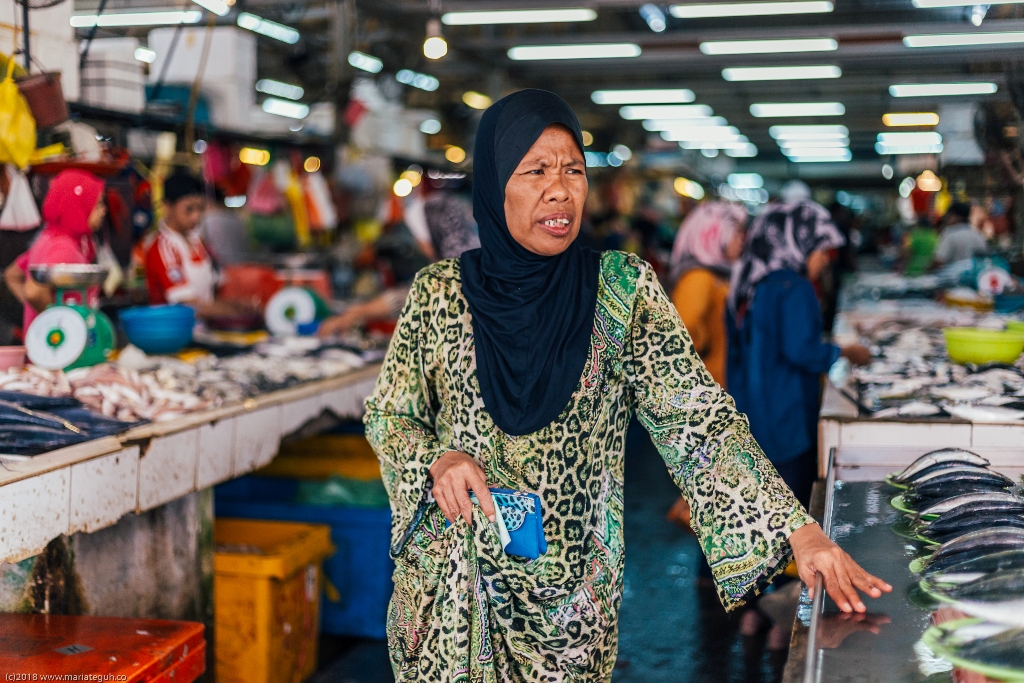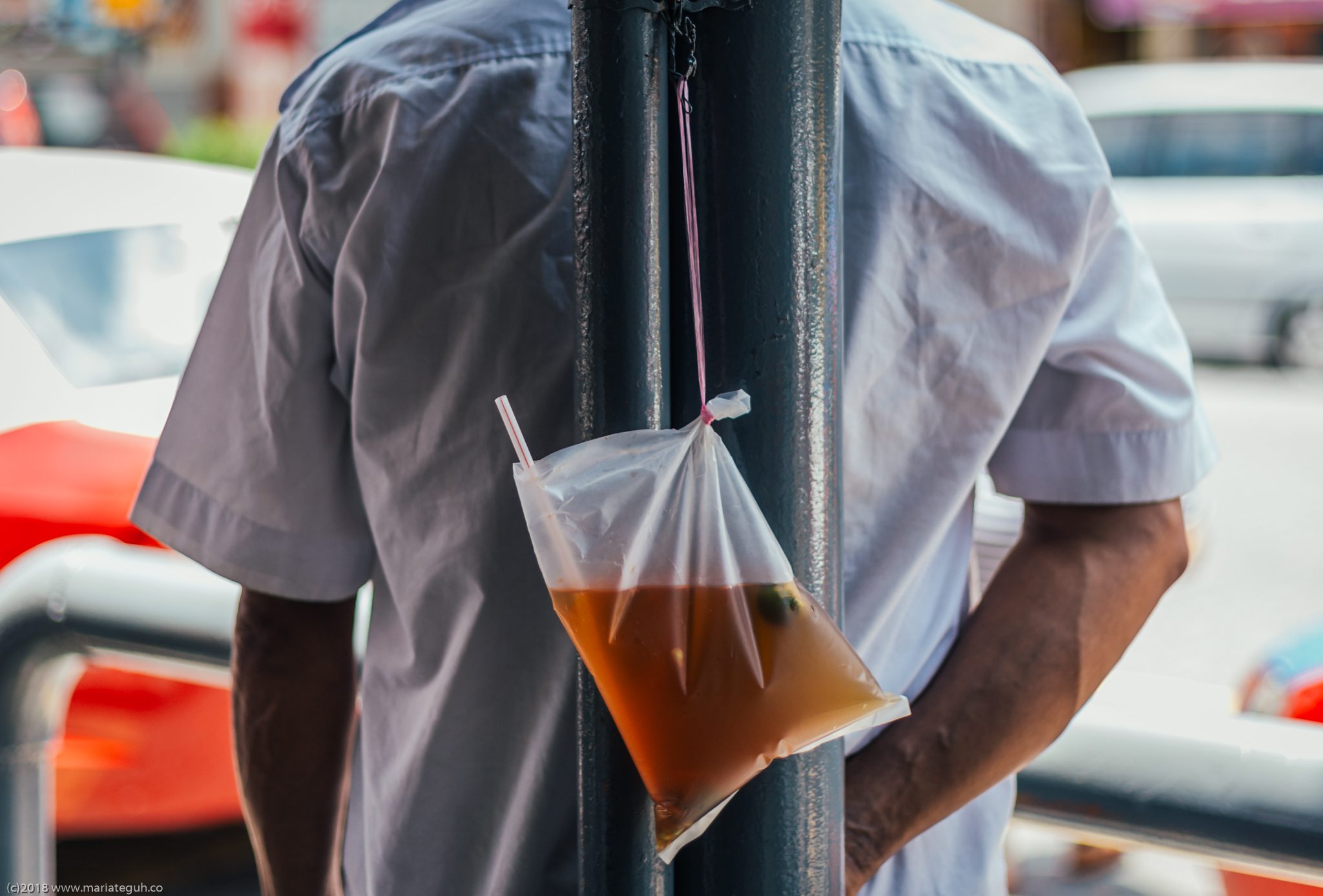 As we actually have no plan at all, we confuse to decide where we wanna go after Chow Kit market. After went to 1 store to buy some drinks, we finally decided to take another bus to Pasar Seni. Yes people know this place near the Central Market, place to buy souvenirs when you visit Kuala Lumpur. What we do is simply walking around the area, as the bus station is near with some temples.
The most well known of course Sri Mahamariamman temple. and we covered that place already in our previous article. What we do after going our from the bus is another eat eat and eat. Around Pasar Seni bus station, we have 1 small restaurant that selling foods similar what we have in Indonesia.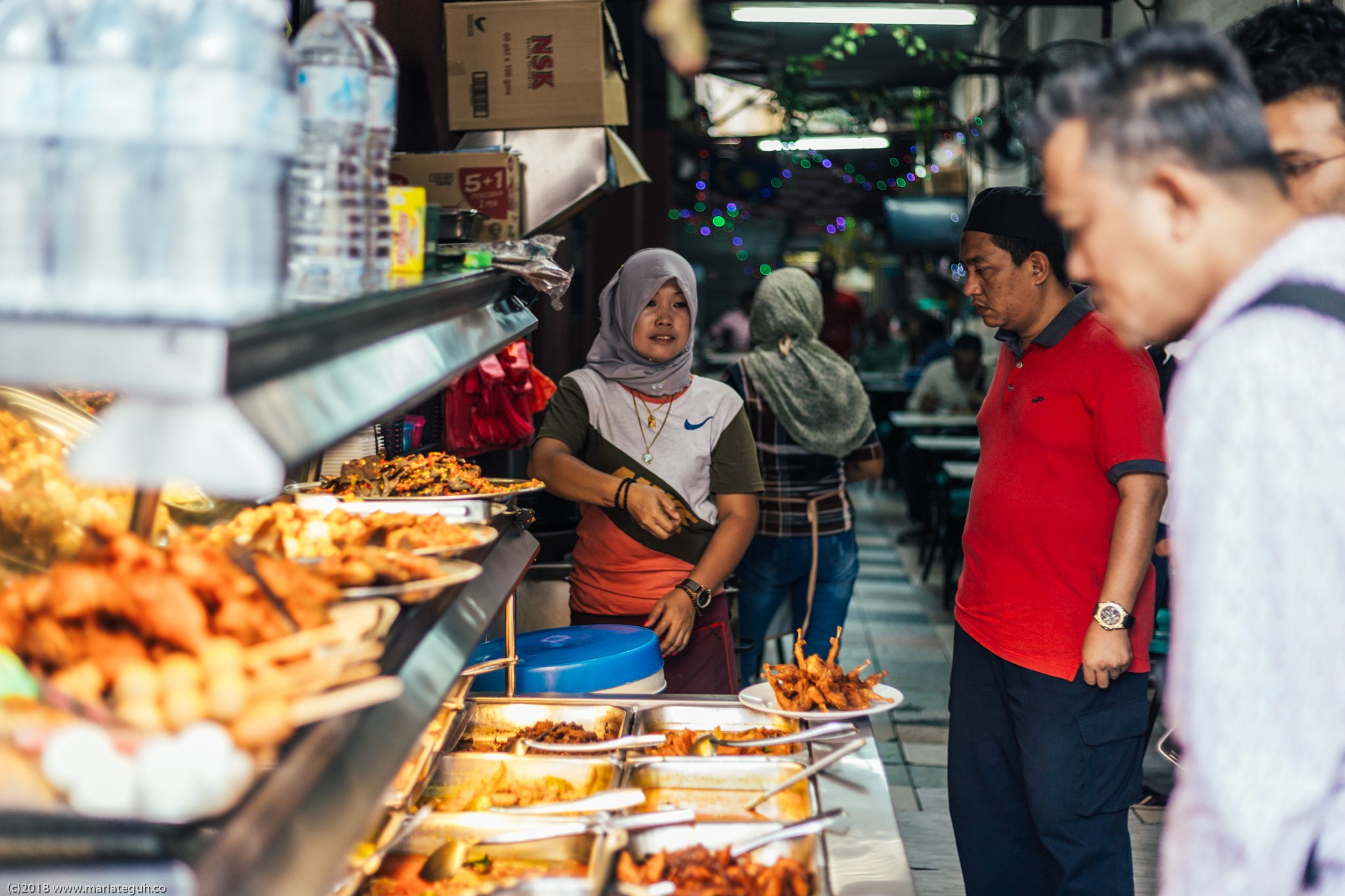 Done with another eating eating and eating, we continue to walk around the area. Ohh if you love Chinese foods, next to this place there's also quite big place selling Chinese food. We buy only their pork Bakpao, and it's delicious. Different with what we have daily in Bangkok. Name of the place, if not mistaken is Zhing Kong restaurant.
Continue our walk to Sri Mahamariamman temple direction, we visit one Chinese temple called Guan Di temple. You can enter the place freely, but remember to respect people who is praying inside. Basically it's the same temple that we found in Bangkok.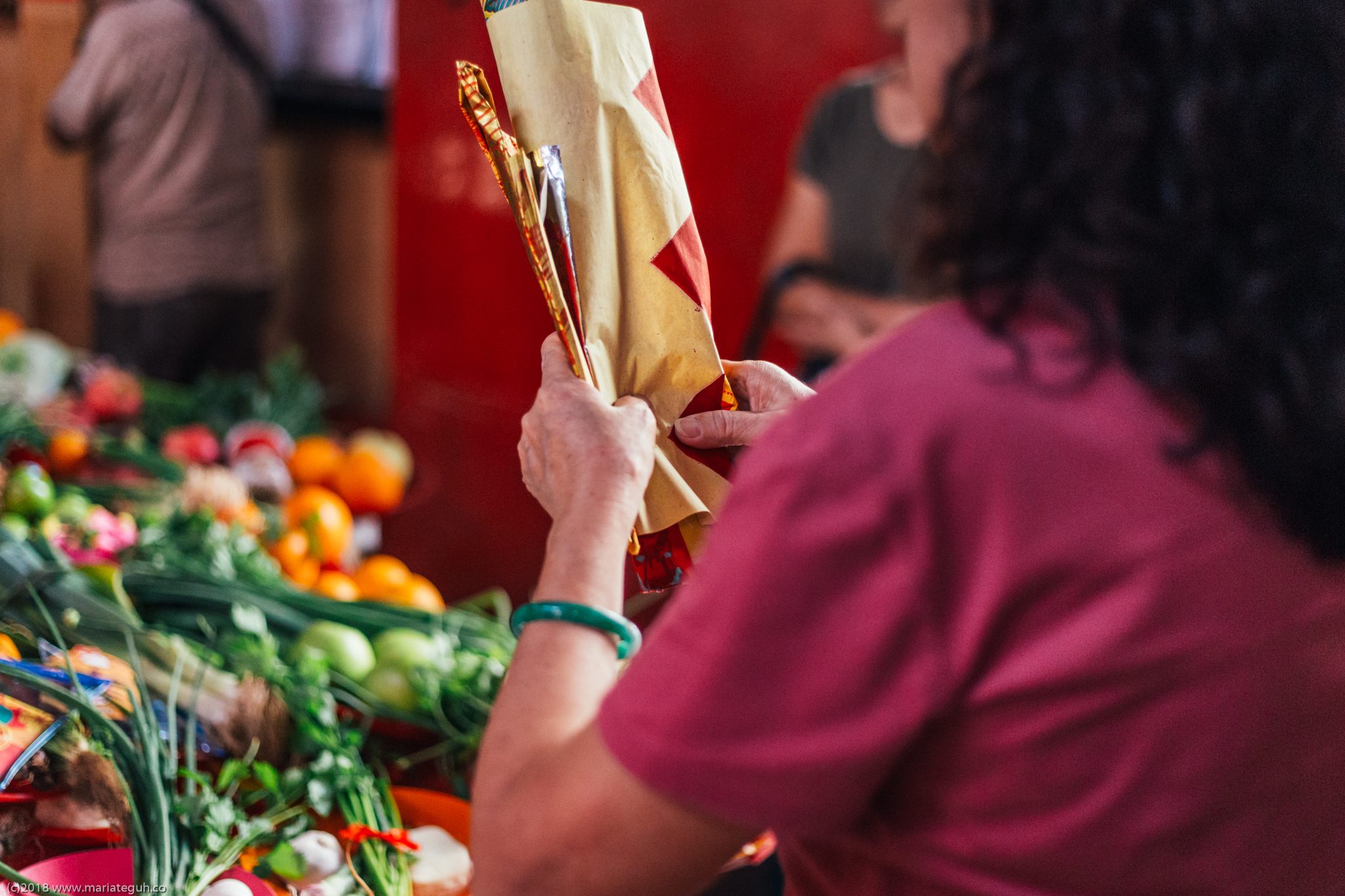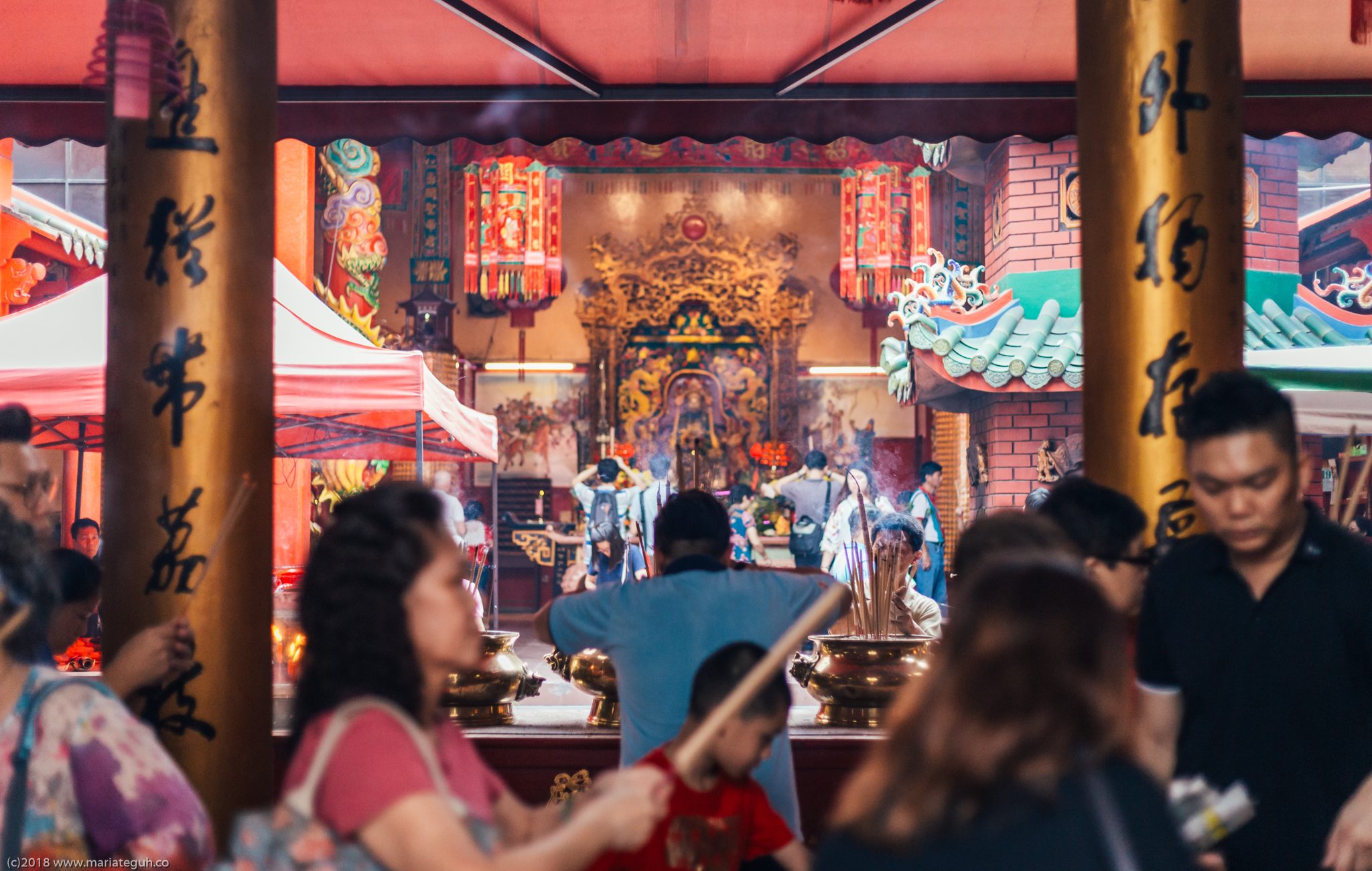 Before reaching this temple, you could also find another Chinese restaurant. Should try it next time if we visit Kuala Lumpur again 🙂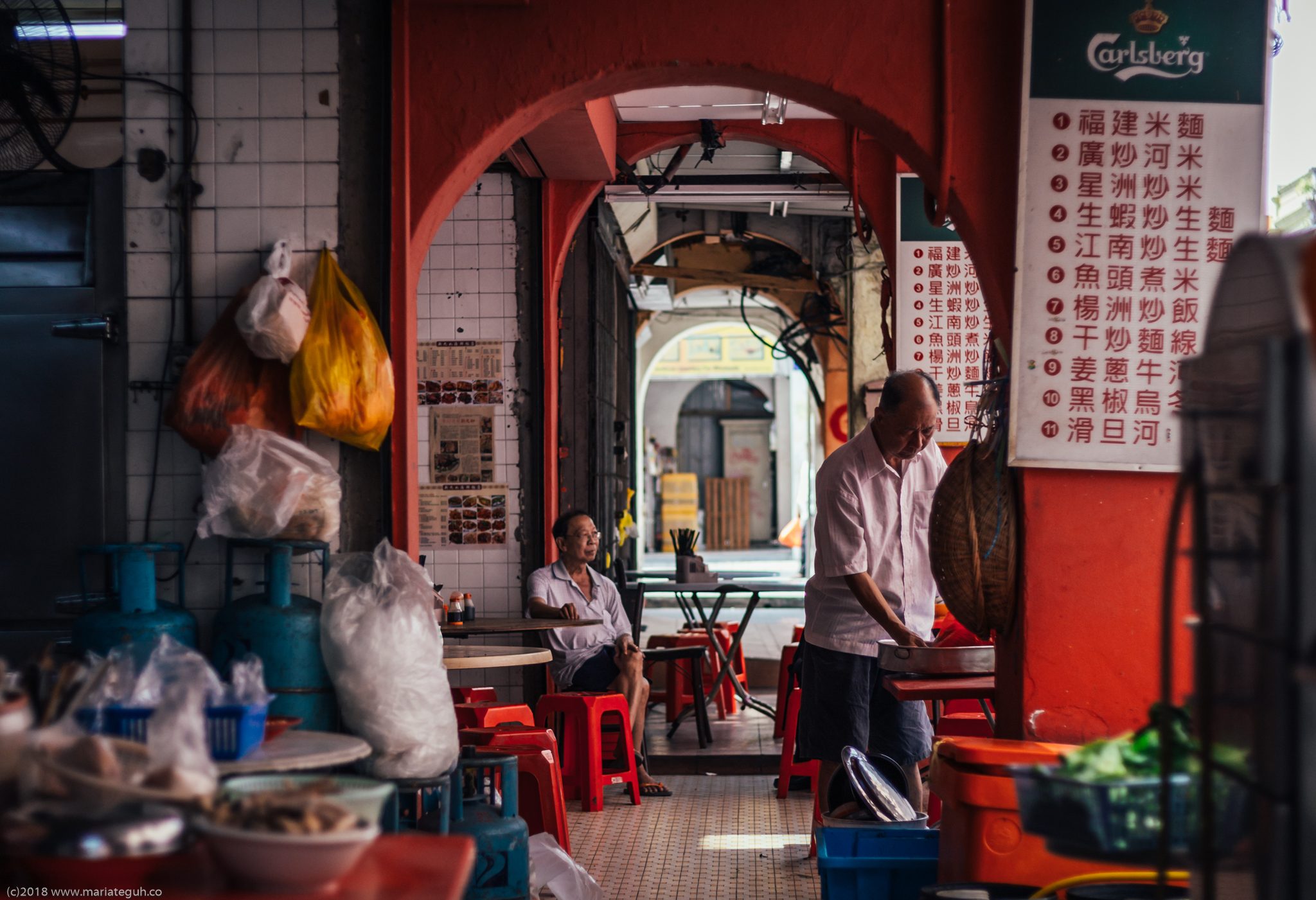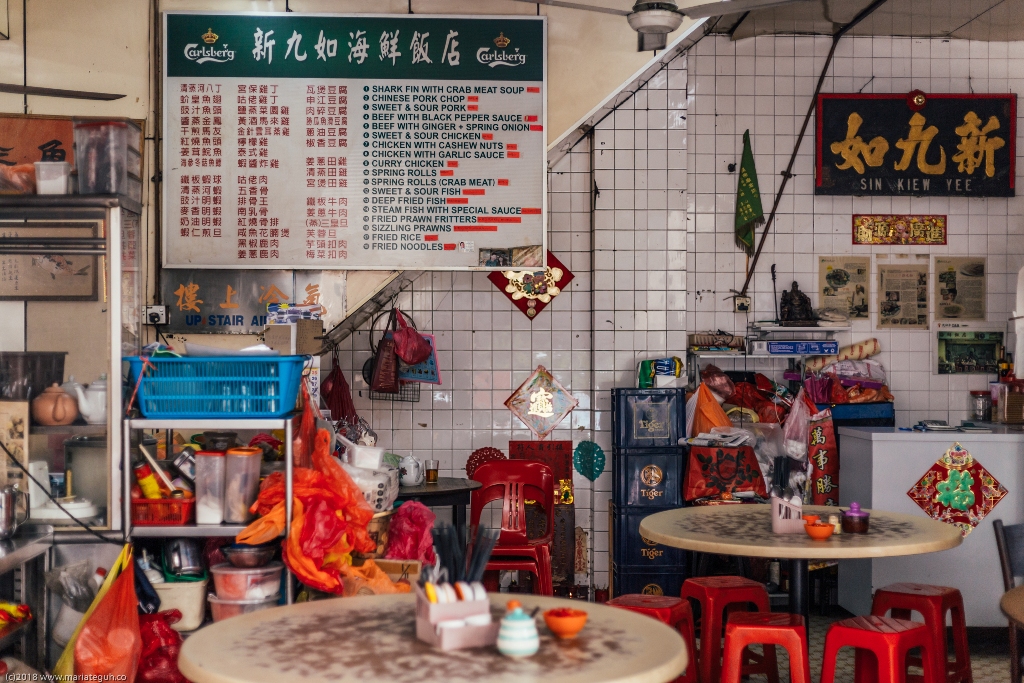 Night is reaching out, and again we have no option but visiting KLCC. Yes to see Petronas Tower. Nothing change about the place, still the towers and crowd we see the last time we go here.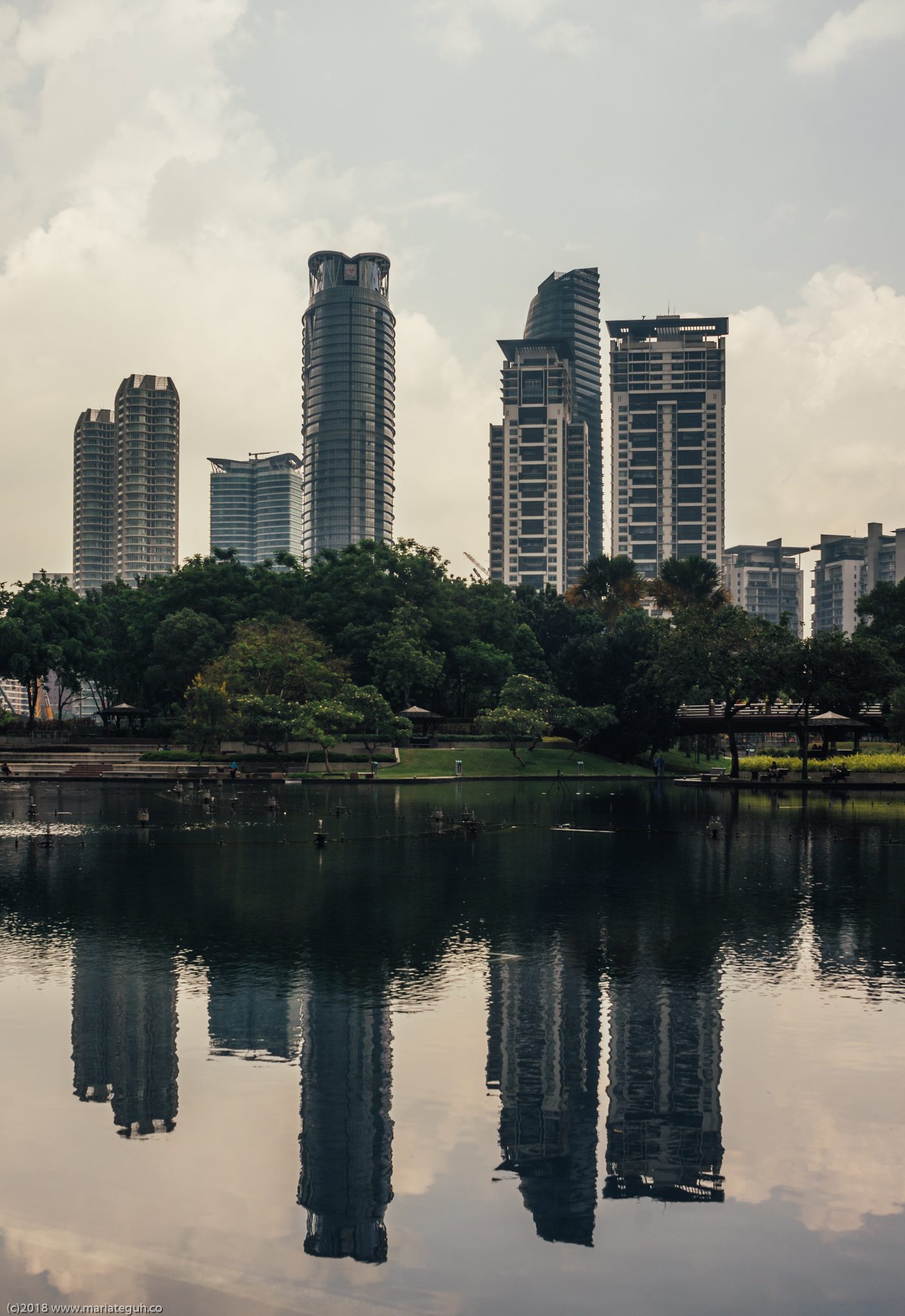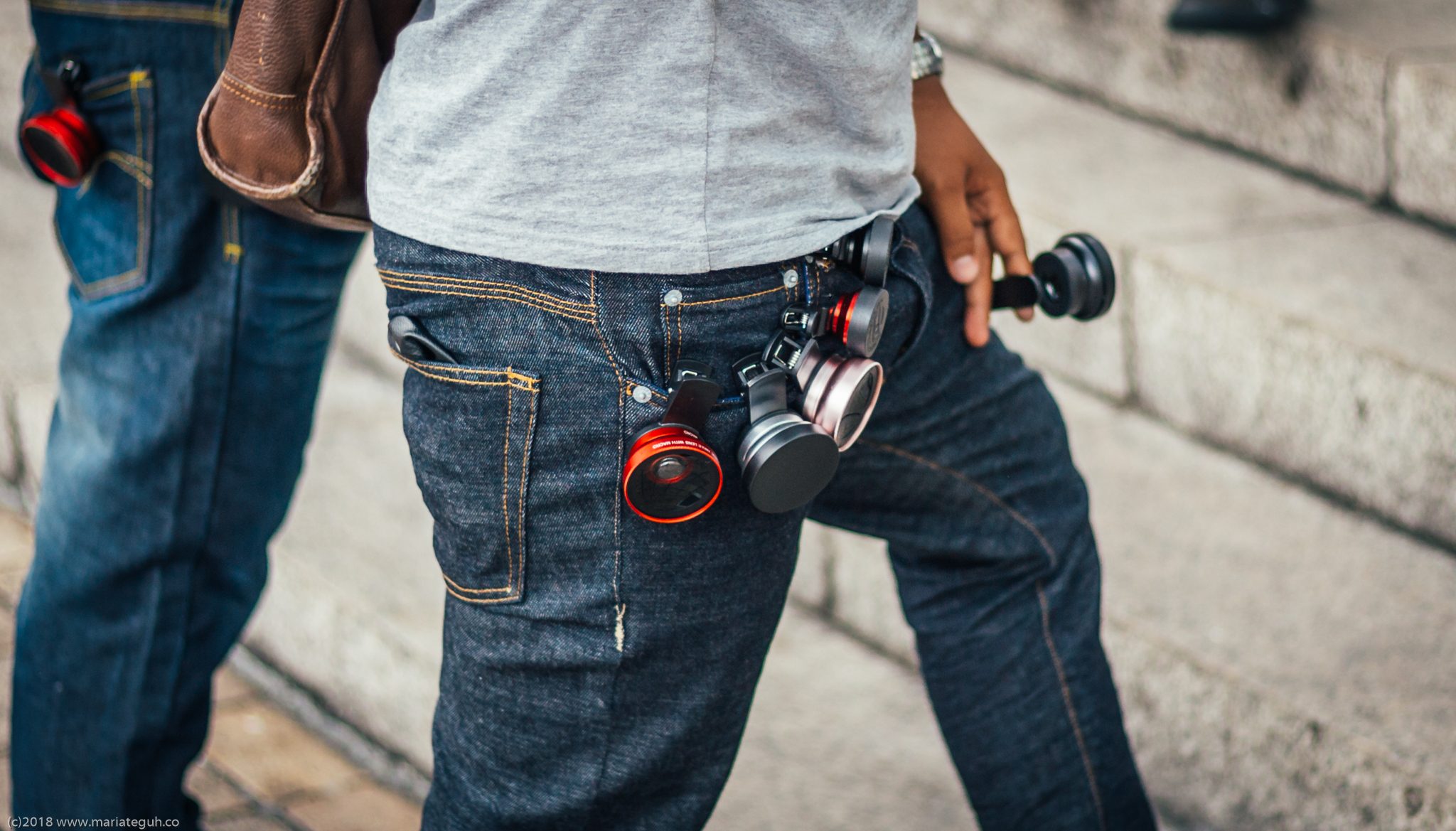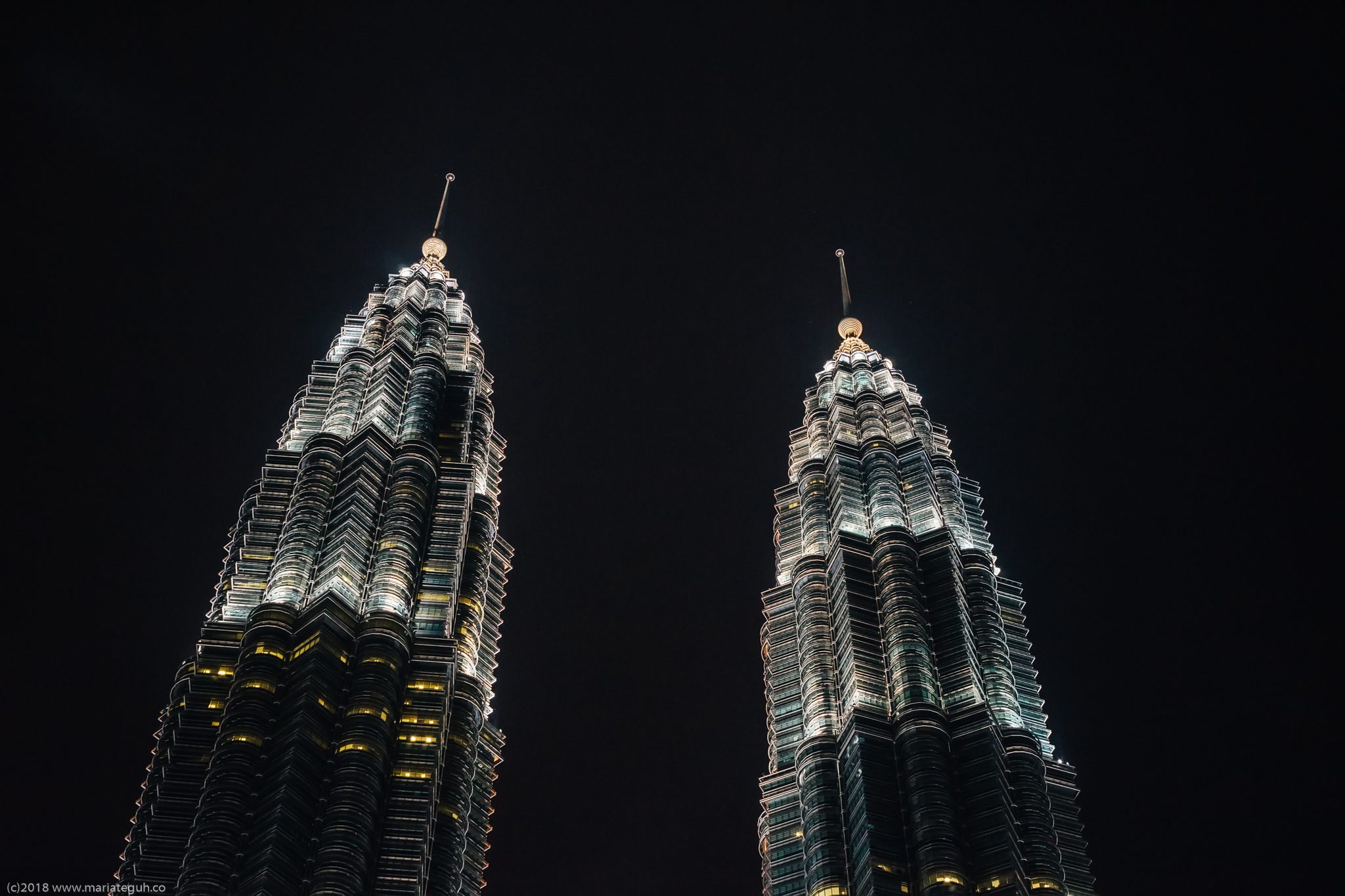 Desperate to decide where to go for the next day, our friend gives idea to visit Mallaca. Without thinking twice, we say "yes!!!!". We book our bus directly via redbus.my for trip at 7AM from Terminal Bersepadu Selatan. Cost us 12 MYR per trip and person and will take around 2 hours to arrive. Need to know, Terminal Bersepadu Selatan is quite far. It's around 13km from KL Sentral, and we need to take uber for 17 MYR to go there.
Arrive in Mallaca bus station, we need to take another grab. You can take the local taxi, but review mostly say that they'll rip you off. In Mallaca you need to go Jonker street, so you need to type that place when you order uber/grab. It's only around 4km, but the trip cost 8 MYR.
Jonker street is the main attraction of this area. Inside the car taking you there, tell the driver that he can drop you at Christ Church Malacca. This is the spot where you start your journey here. As we arrive in the morning and haven't eat anything, we go to 1 Chinese restaurant that located after the bridge near the church. What famous here is their rice ball. Literally rice that shape like small ball with unique taste. Combine with the chicken or fried pork, super delicious. Also their meatball, is also tasty. And no worries price is quite cheap for the taste you get.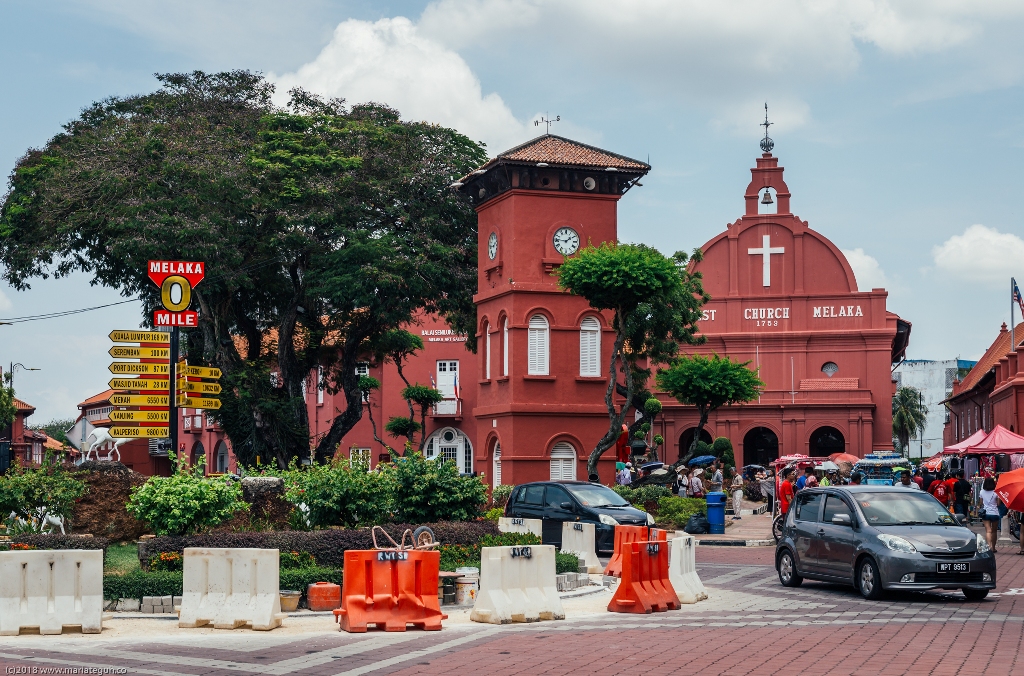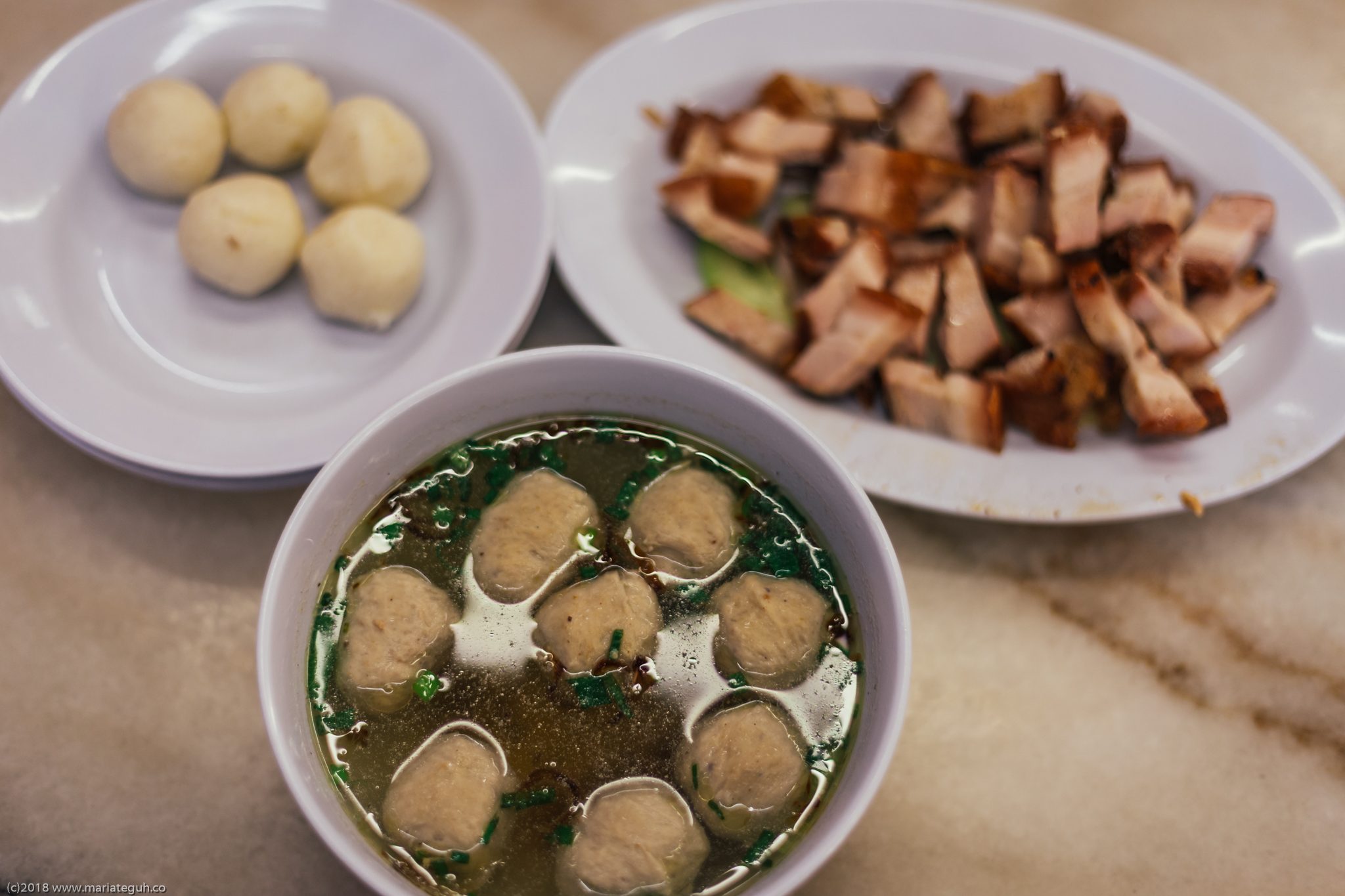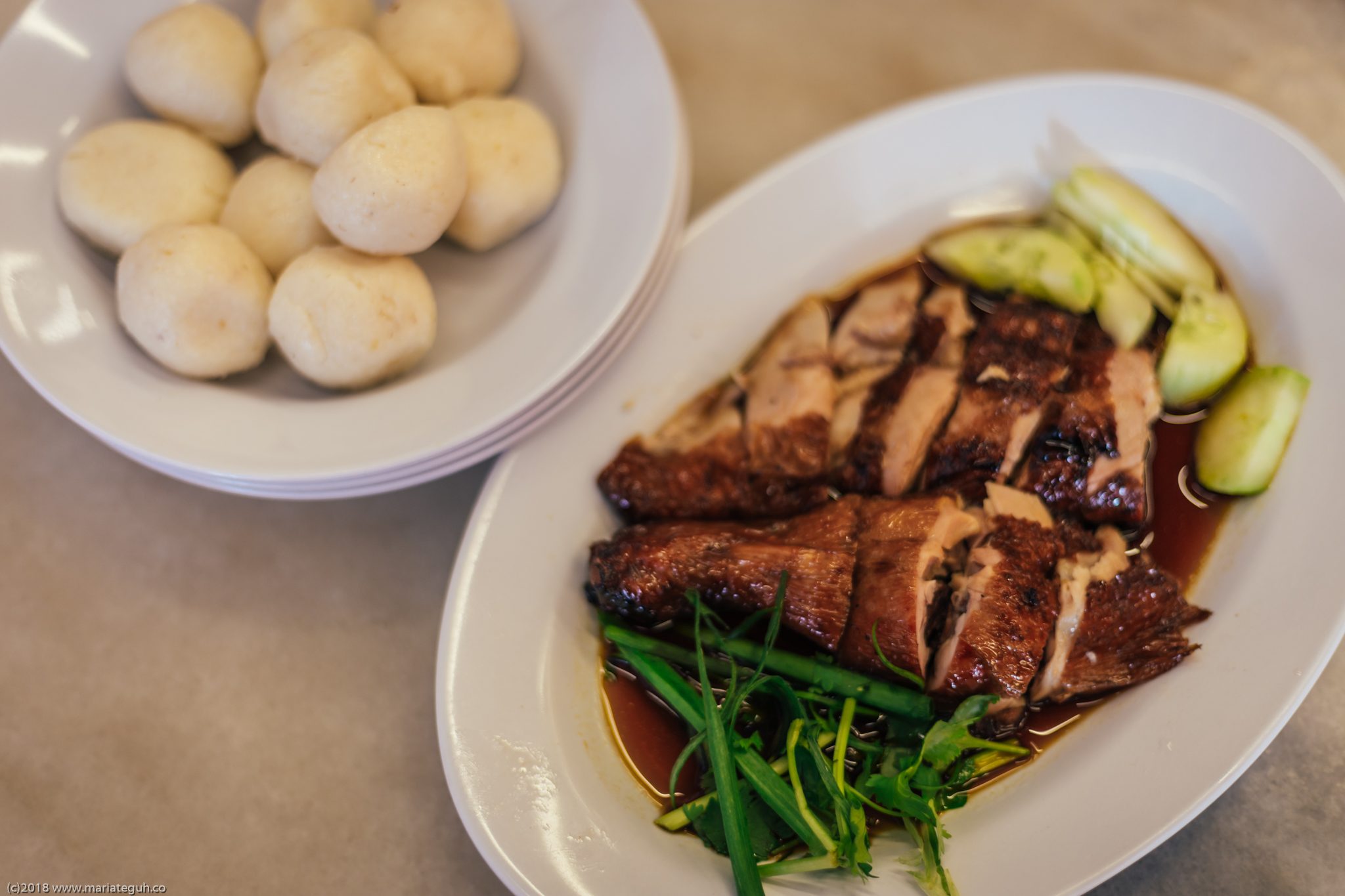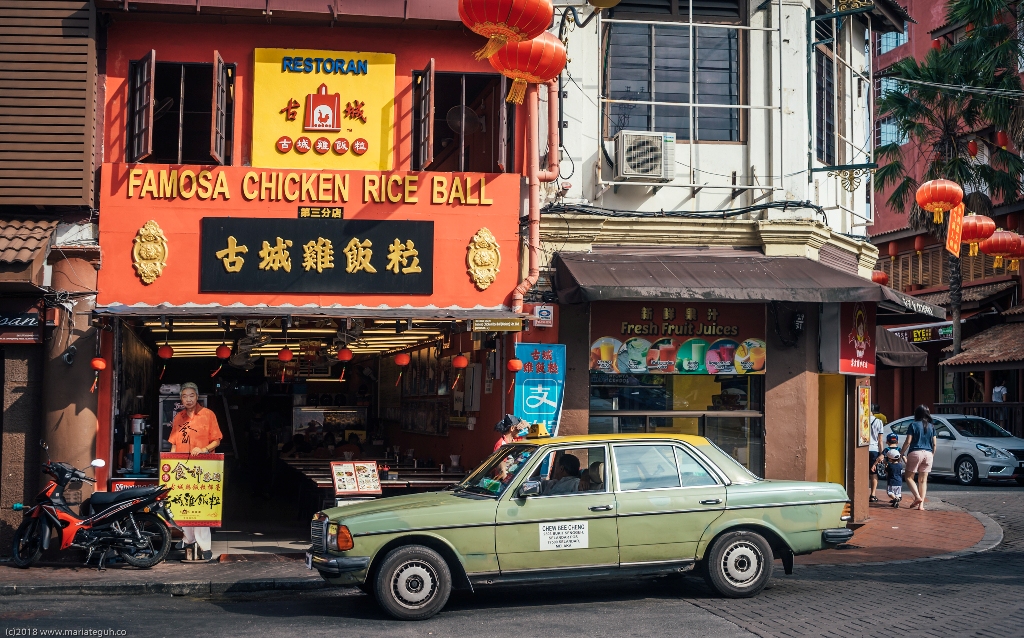 Full and energized, we start our walk to explore Malacca. First spot is the one where the grab driver drop us, it's Christ church of Malacca. It's oldest functioning Protestant church in Malaysia, and you can enter to see and take picture inside. However, since it's a functioning church, means you cannot enter when they mass running. We do try to join the mass, but turn out it's Chinese language mass. One experience we can't forget.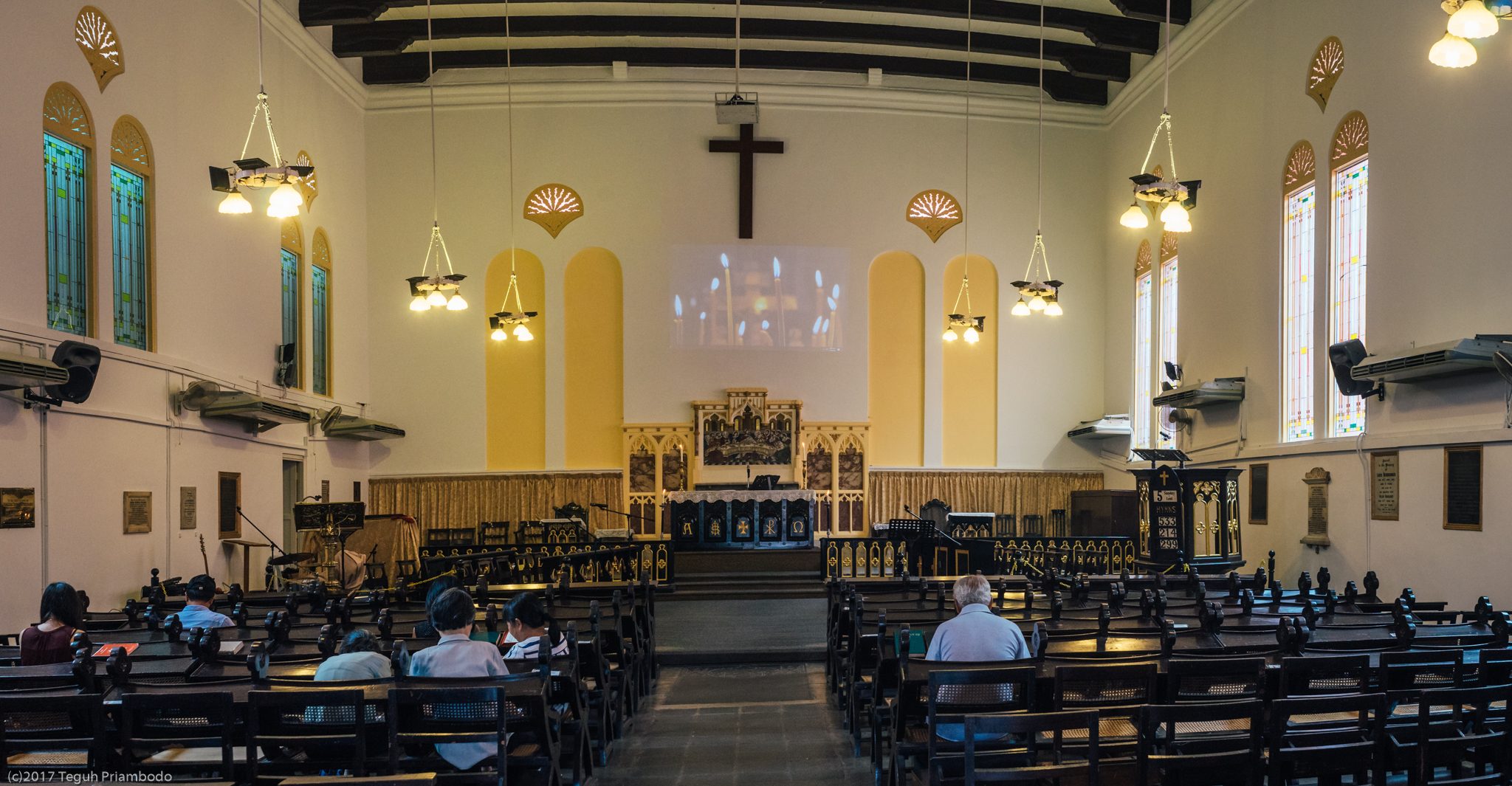 Beside the church, this spot is like the start point to enjoy heritage of Malacca. Besdie the church, you can also visit the museum for 10 MYR. Or if you want to try the tricycle to explore city, you can ride it for 40 MYR per hour. Driver will explain which attraction that they'll show you during the trip.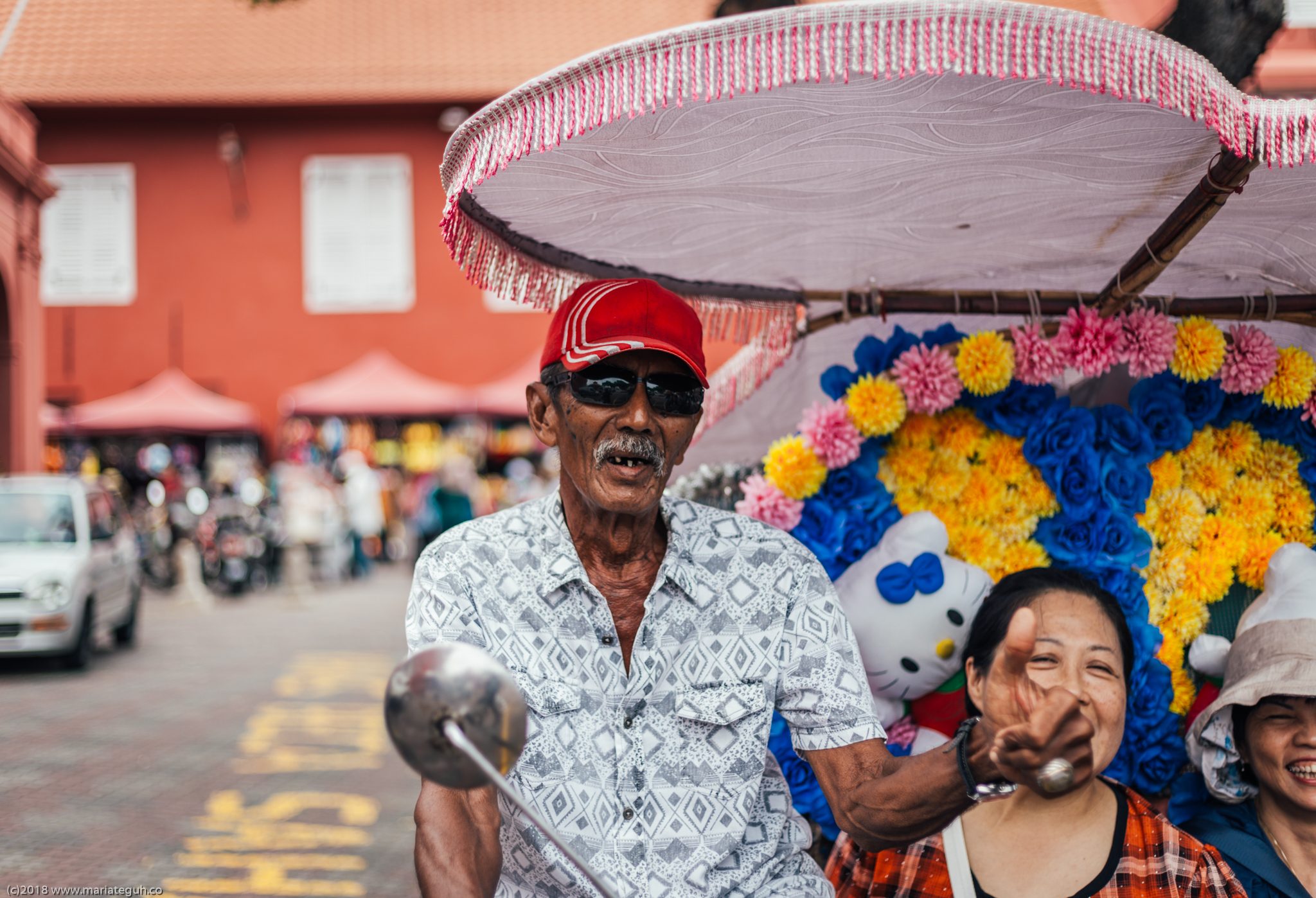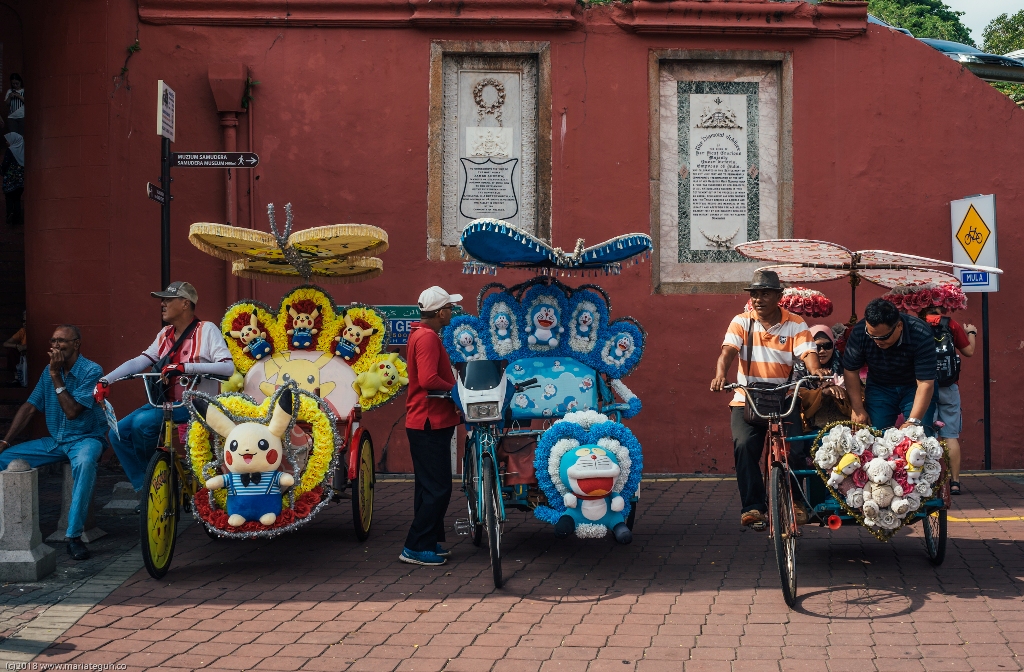 We're going to the next church, but this one is not functional again. Name is Saint Paul's Church. Originally built by Portuguese for church, but it converted into prison. Quite a journey to get here, as you need to a bit hike into the hill to enter the church.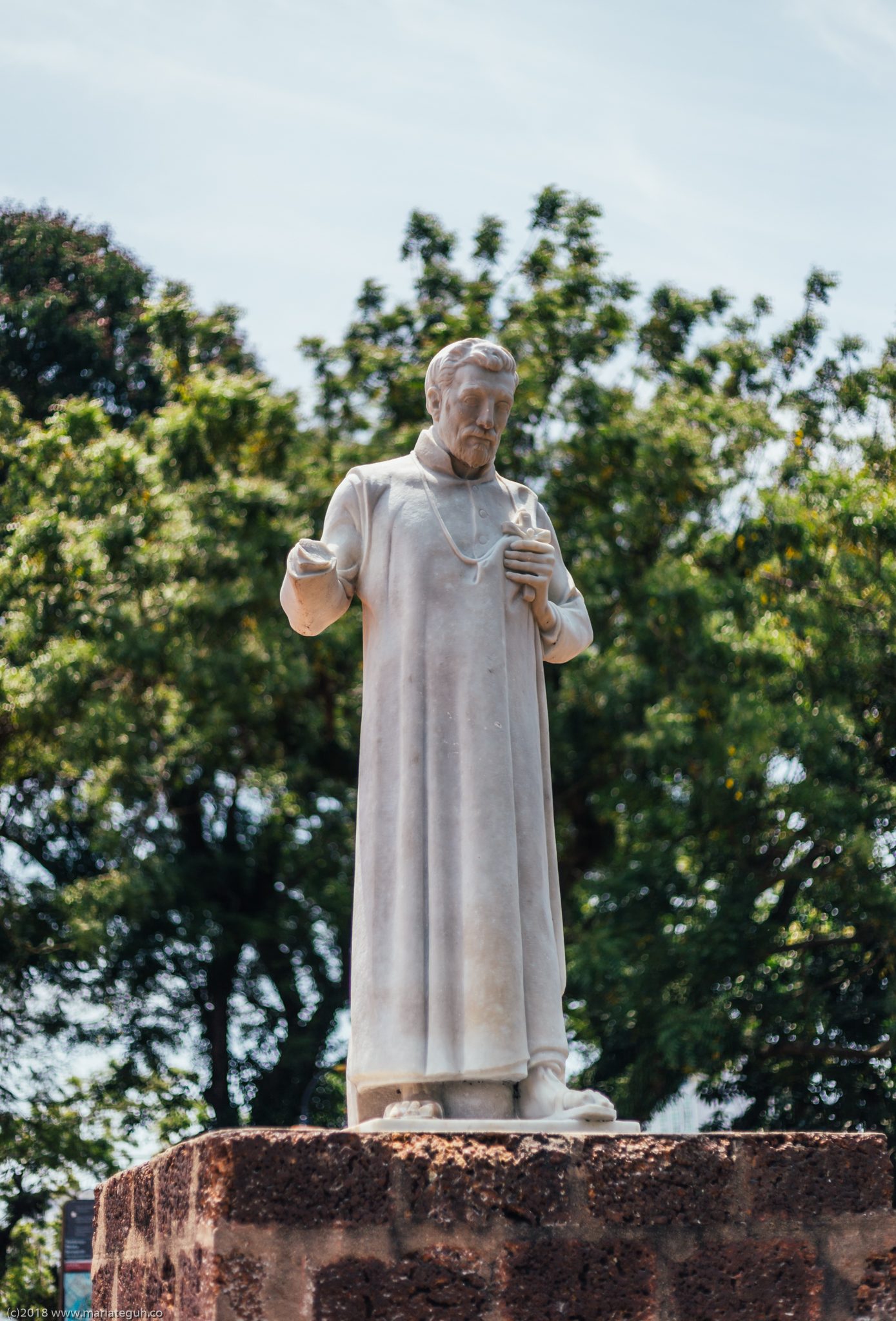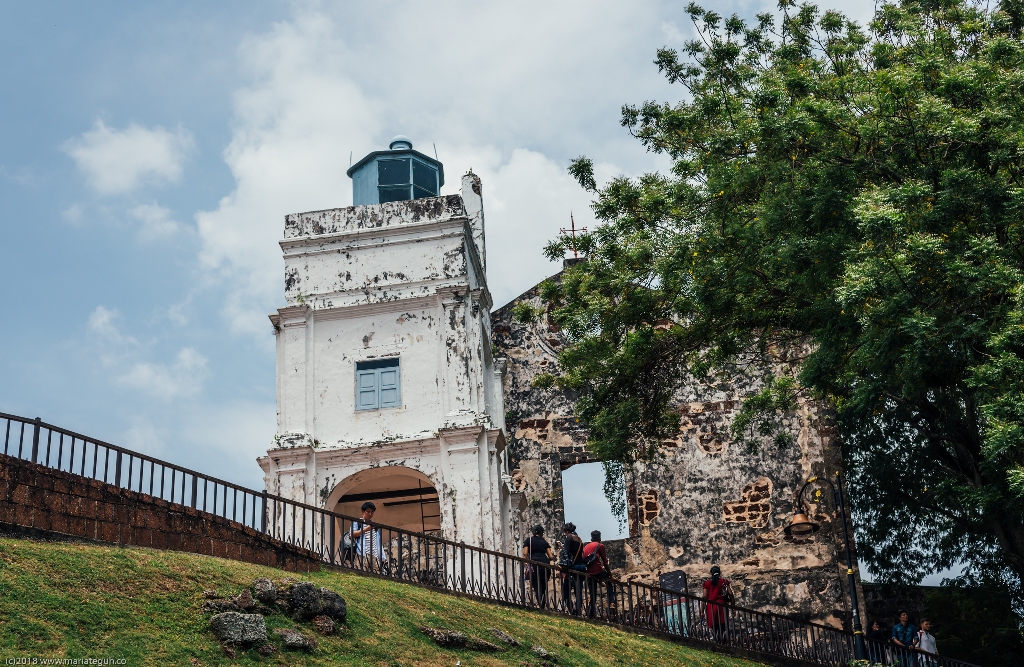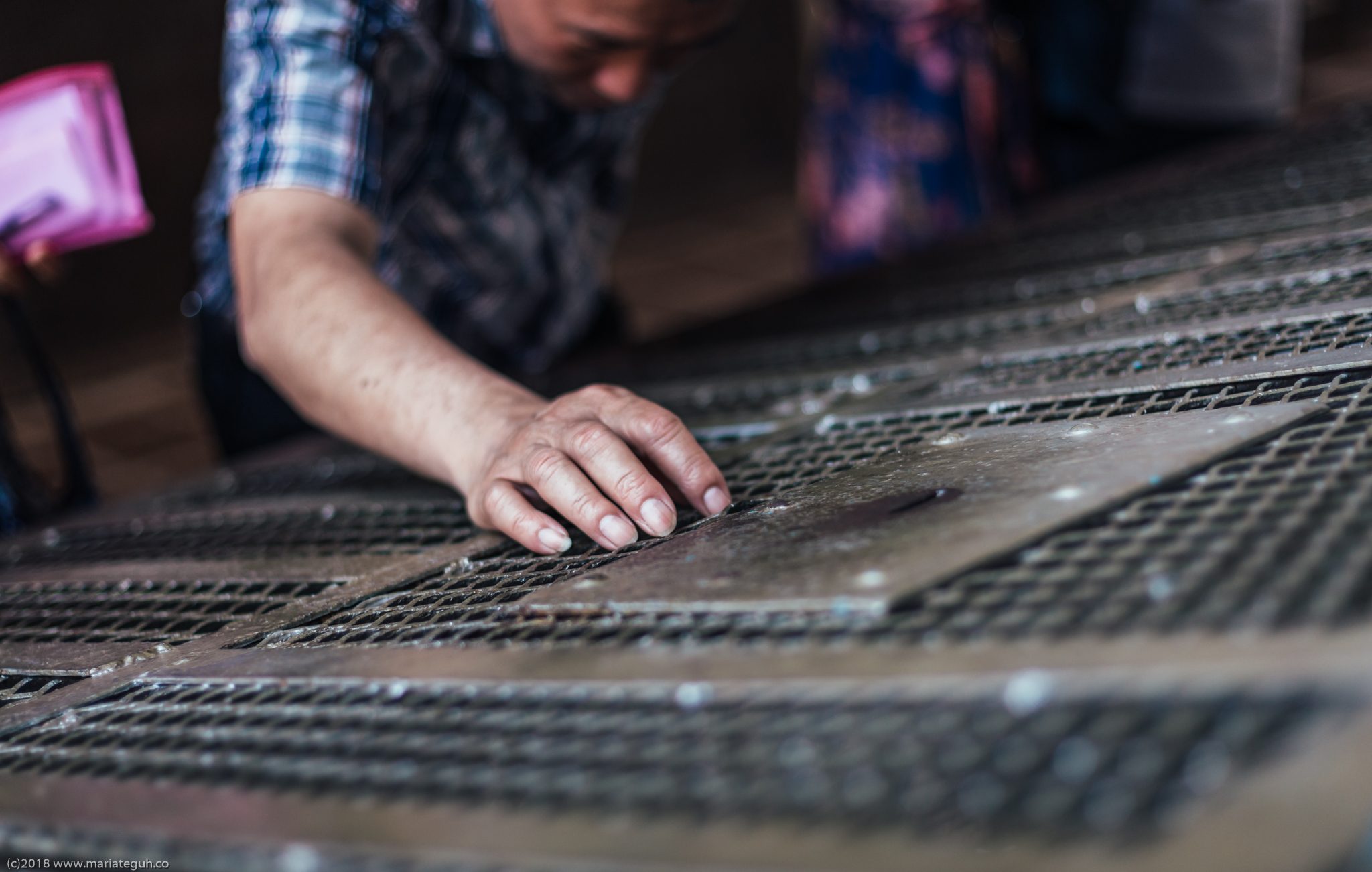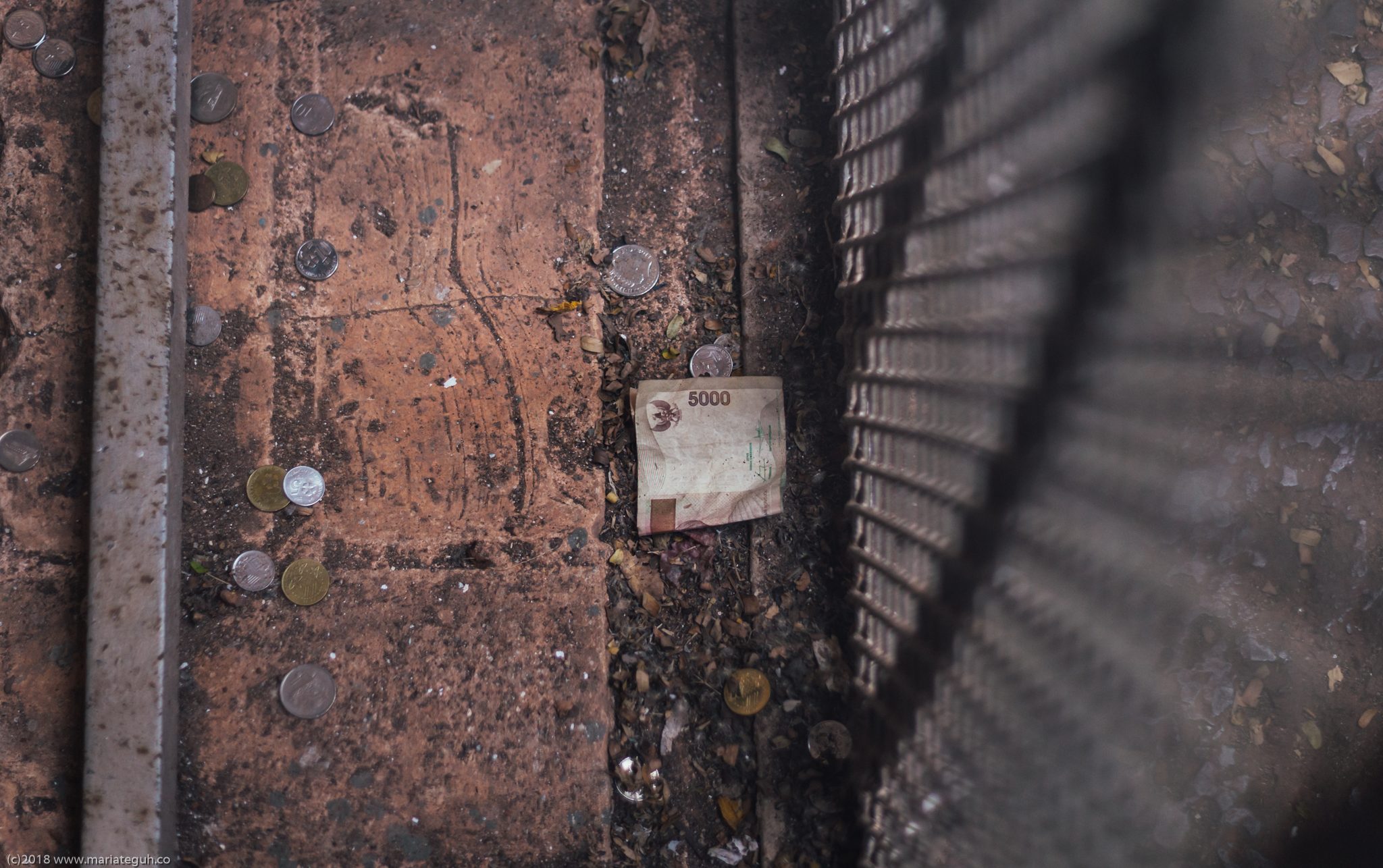 Go walk behind the church, you'll see this place is also burial ground for the Dutch. Nothing scary, just like small walk with tombstones around you.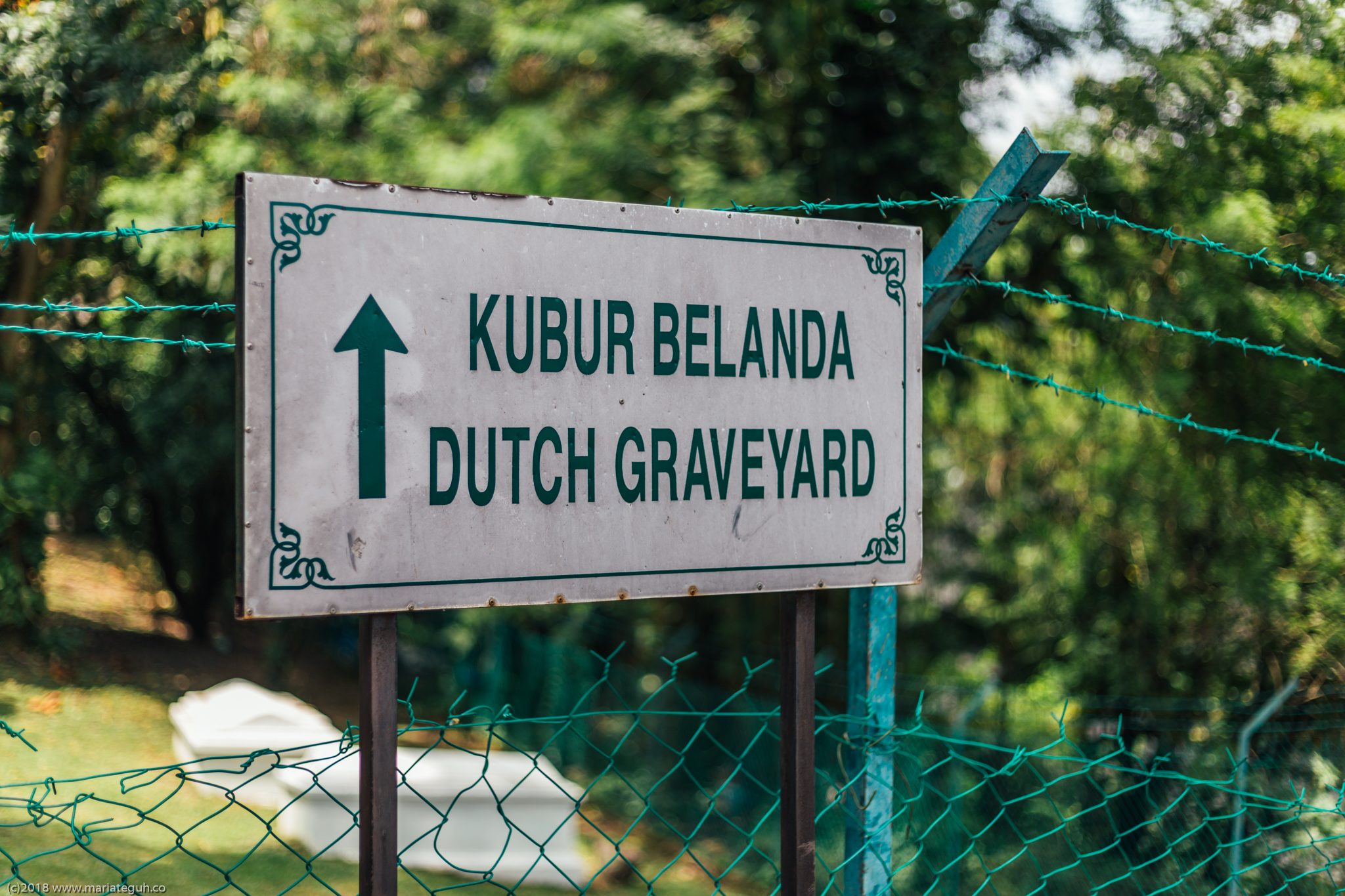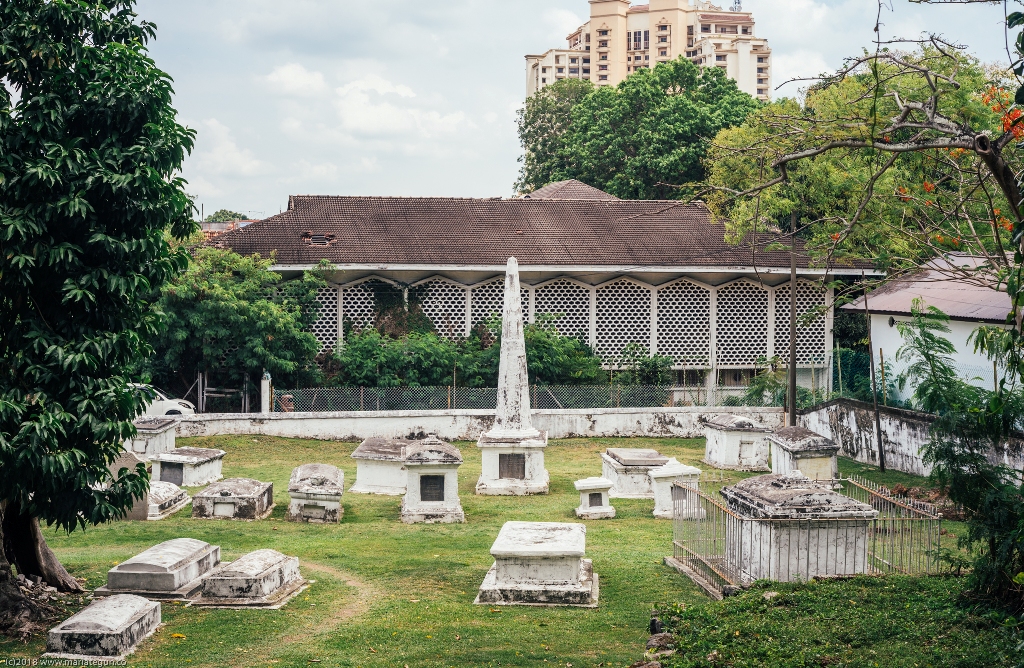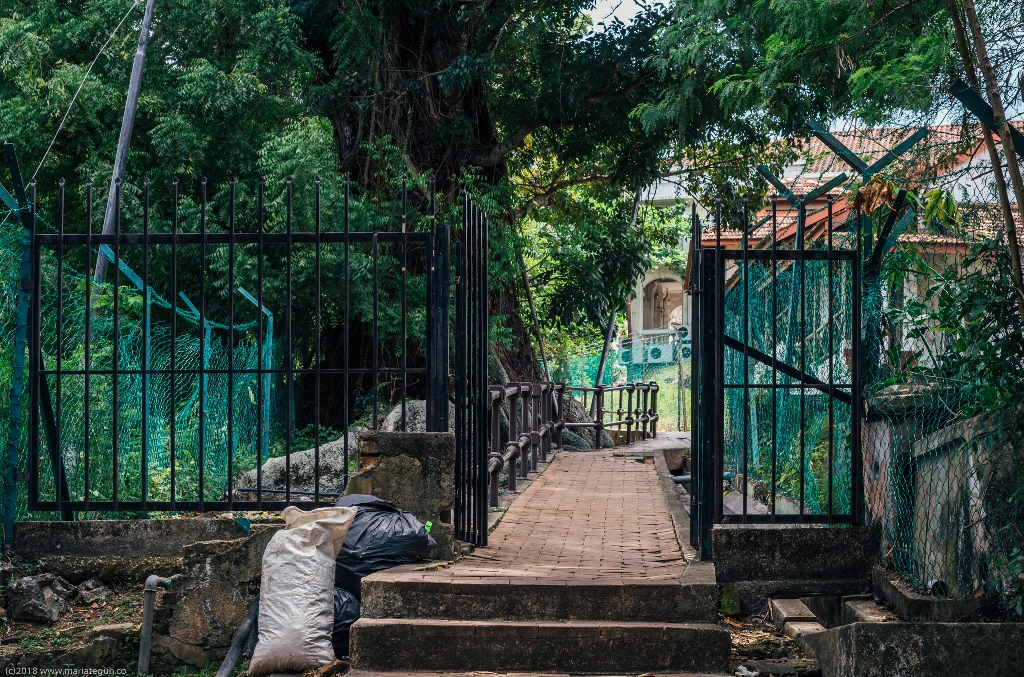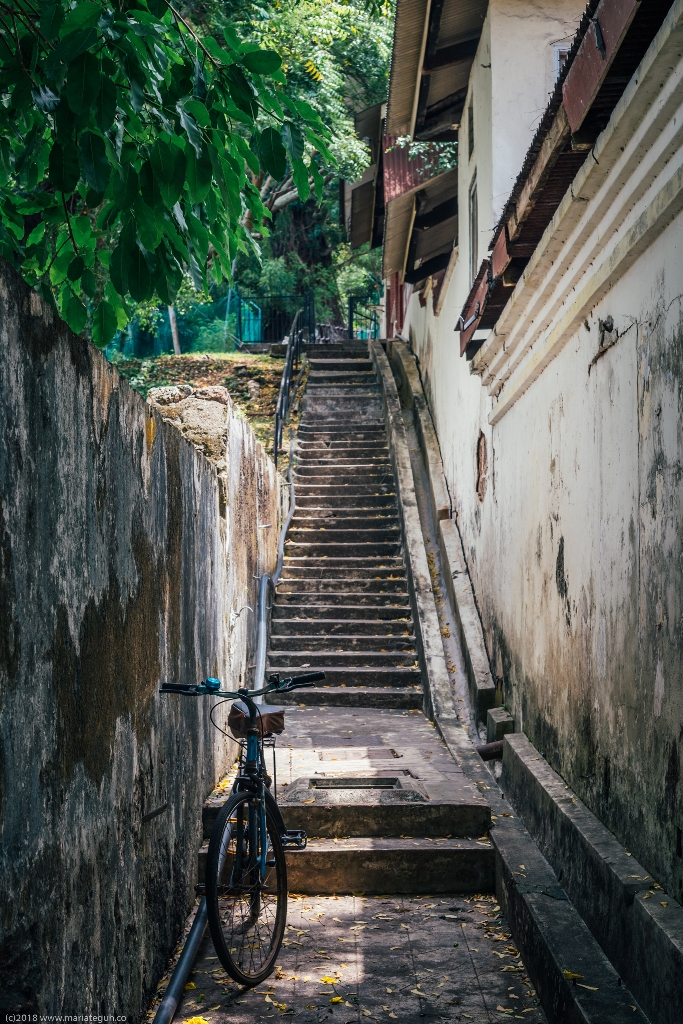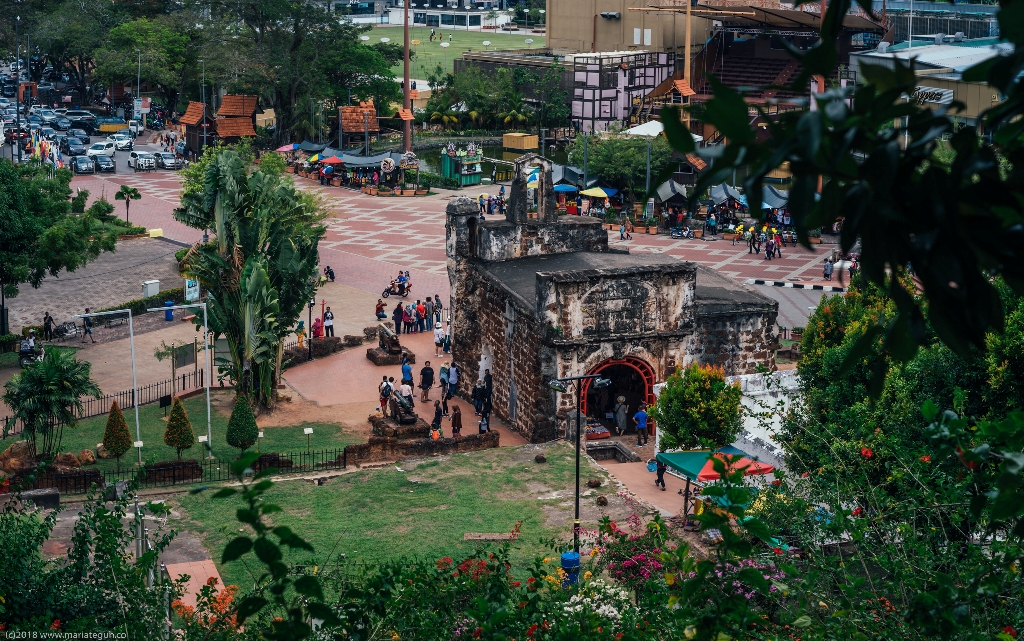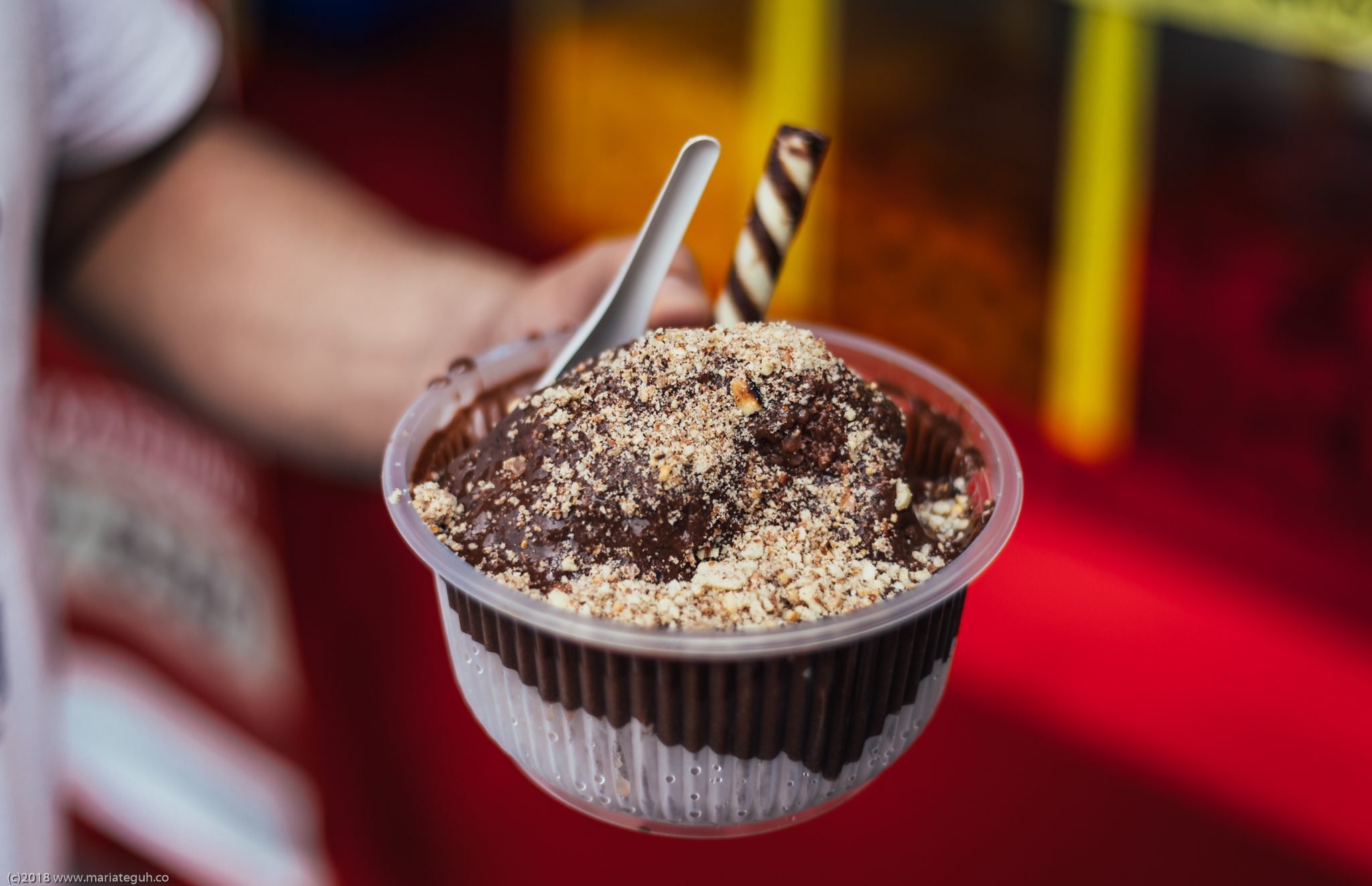 Actually, there so many attraction you can have in malacca. Unfortunately, we only have one day trip, where we need to get back in the afternoon to Kuala Lumpur. Surely if you decide to spend a night here, you'll get more fun experience, as you can also visit the beach they have. So we'll continue to share shots we can get there.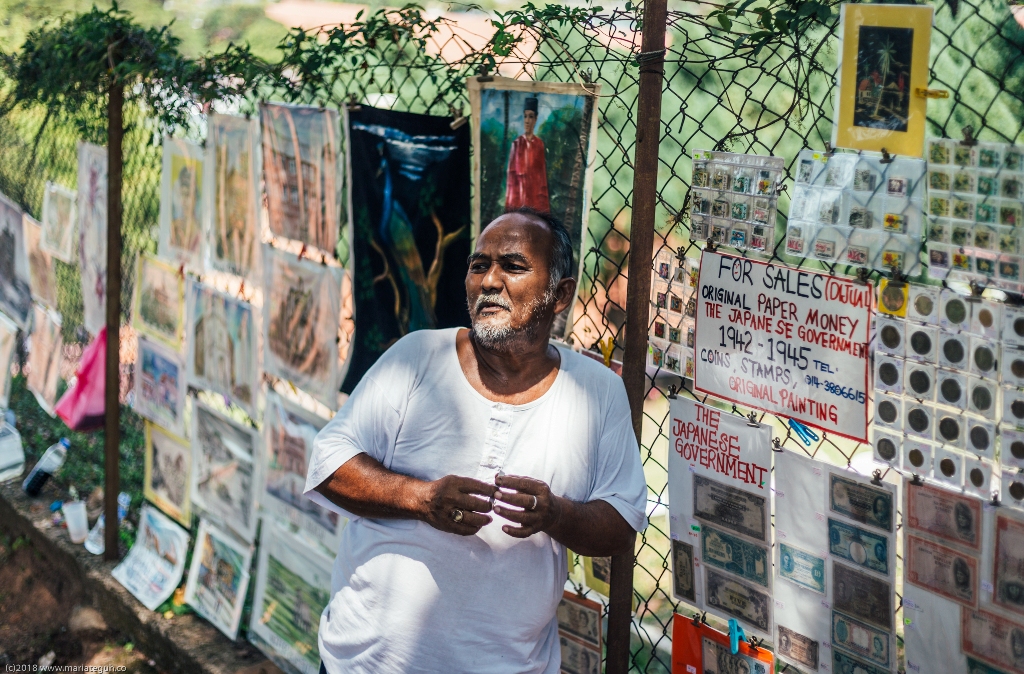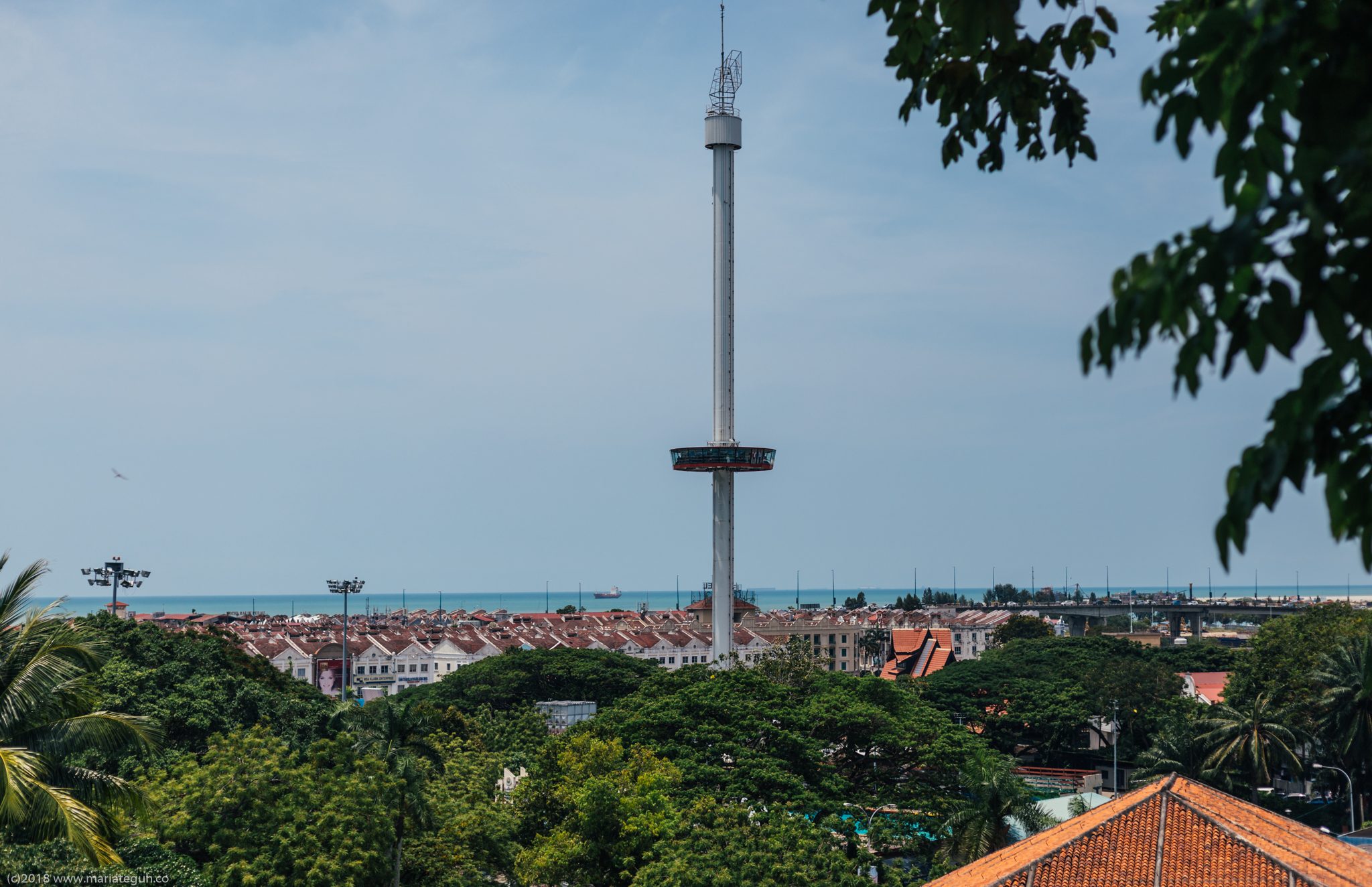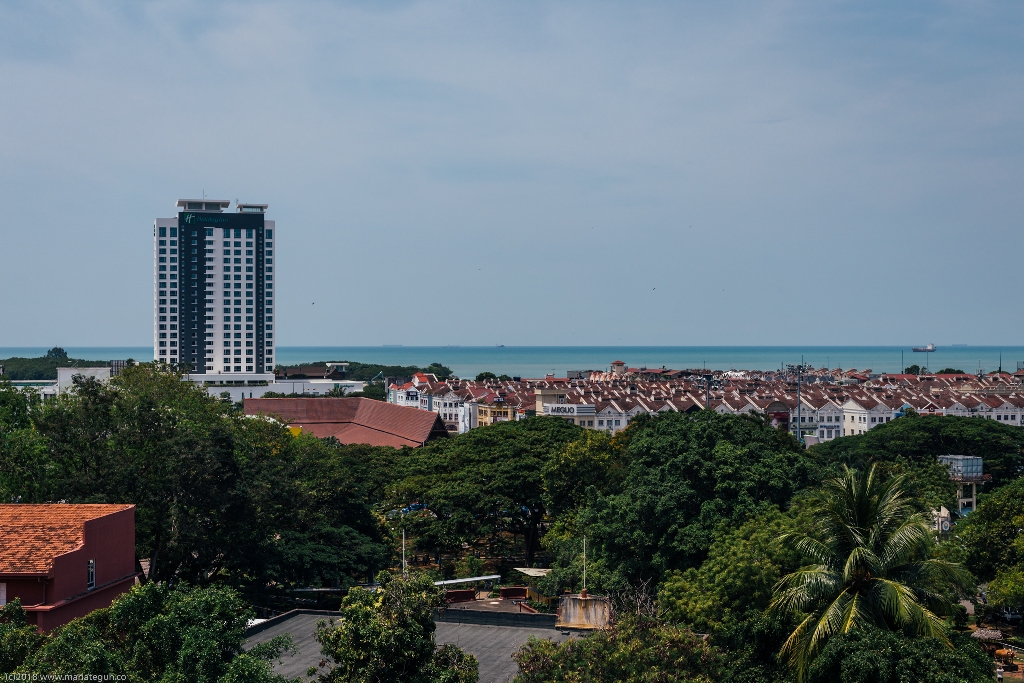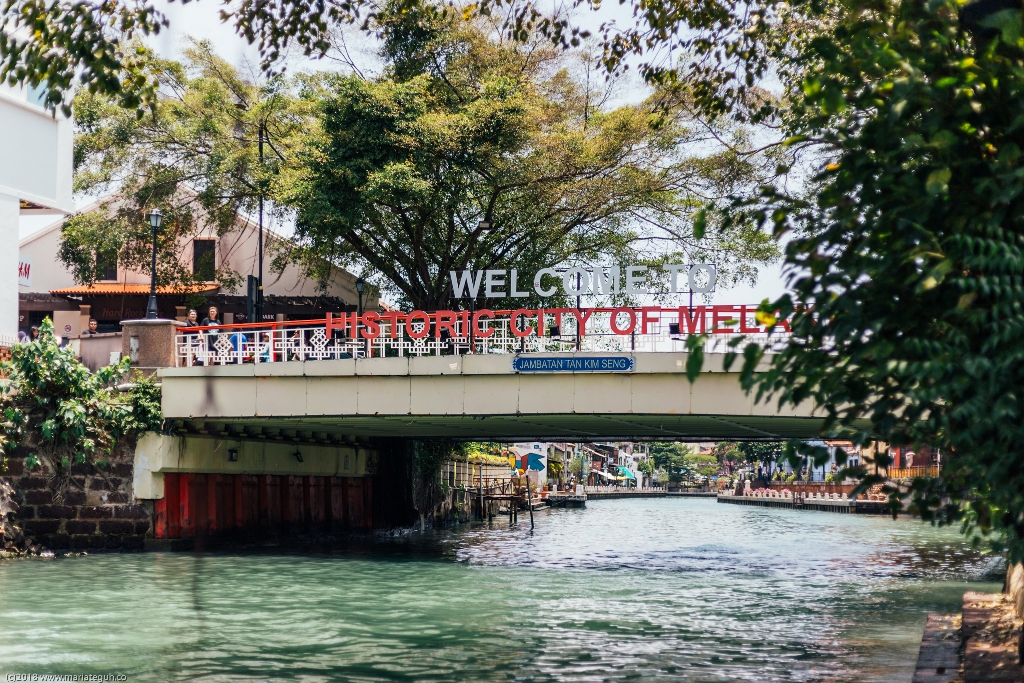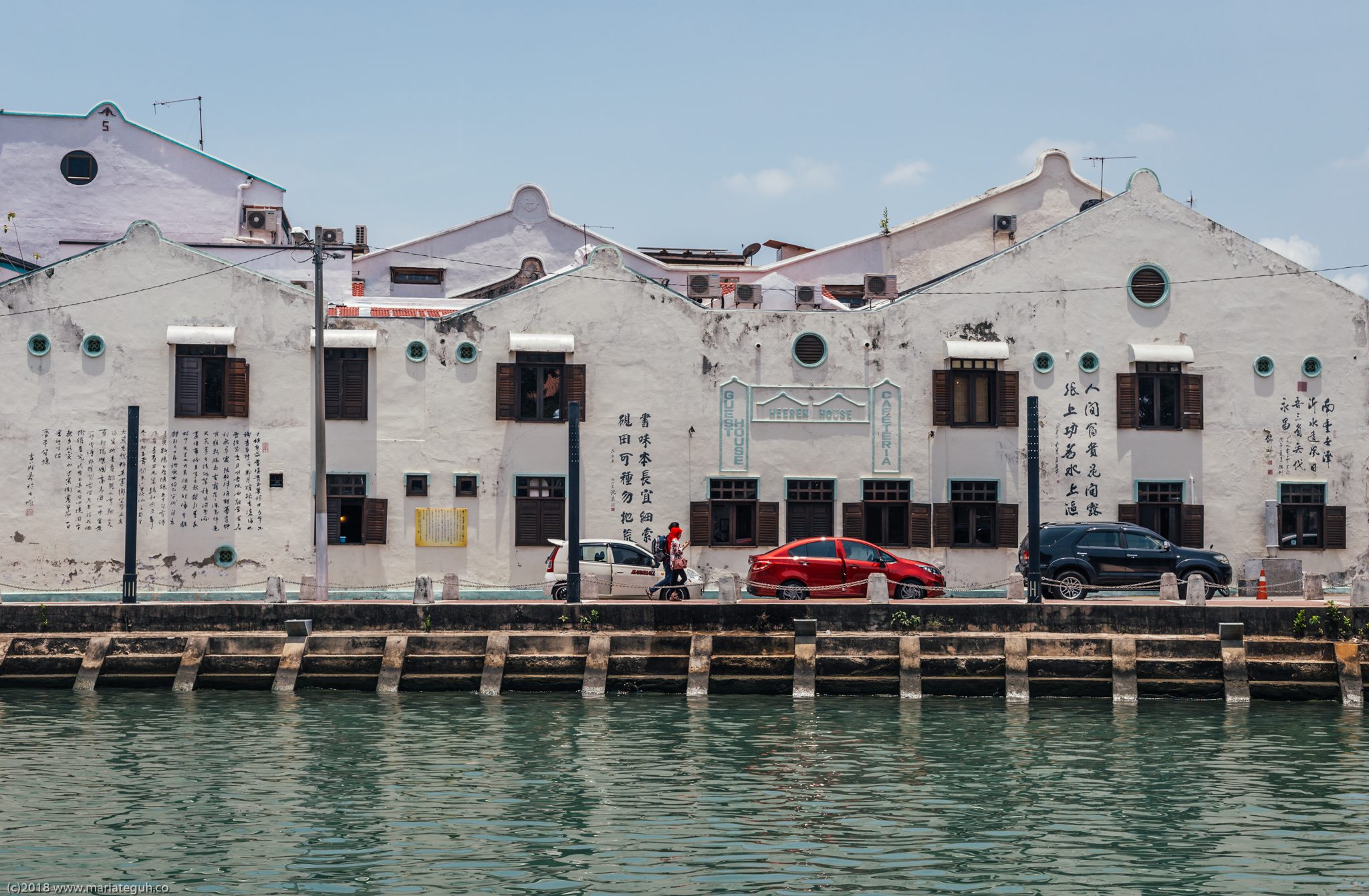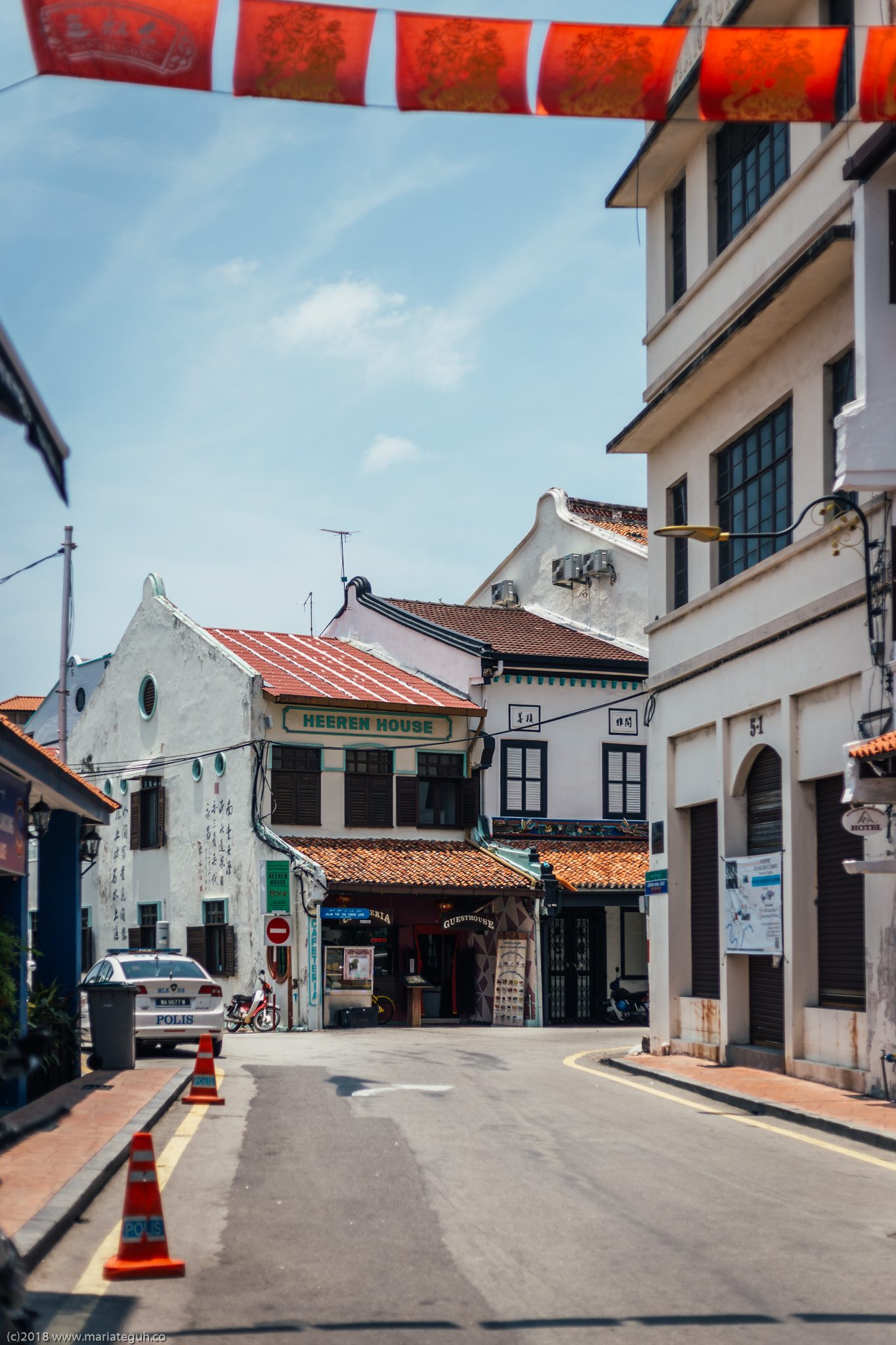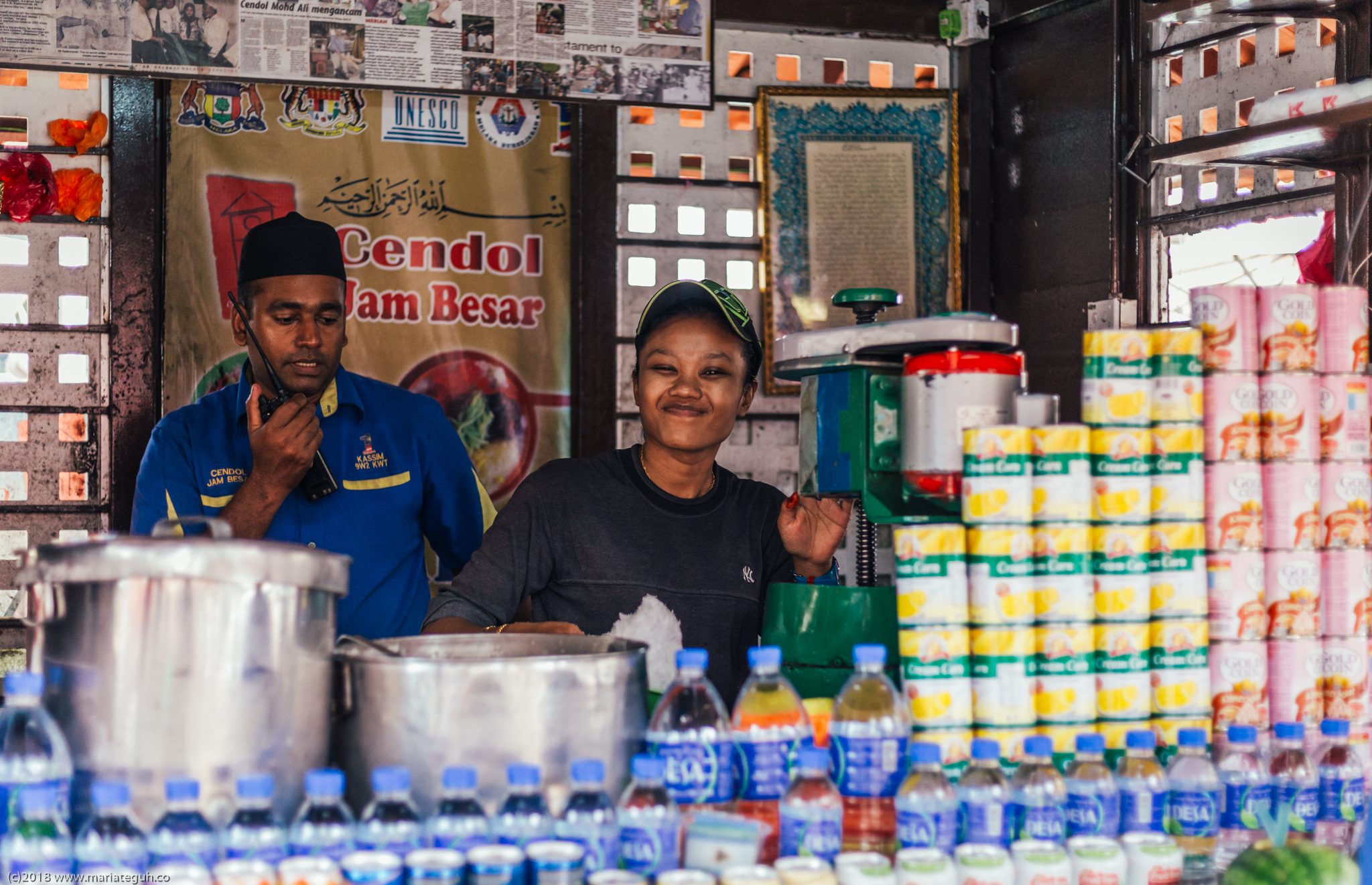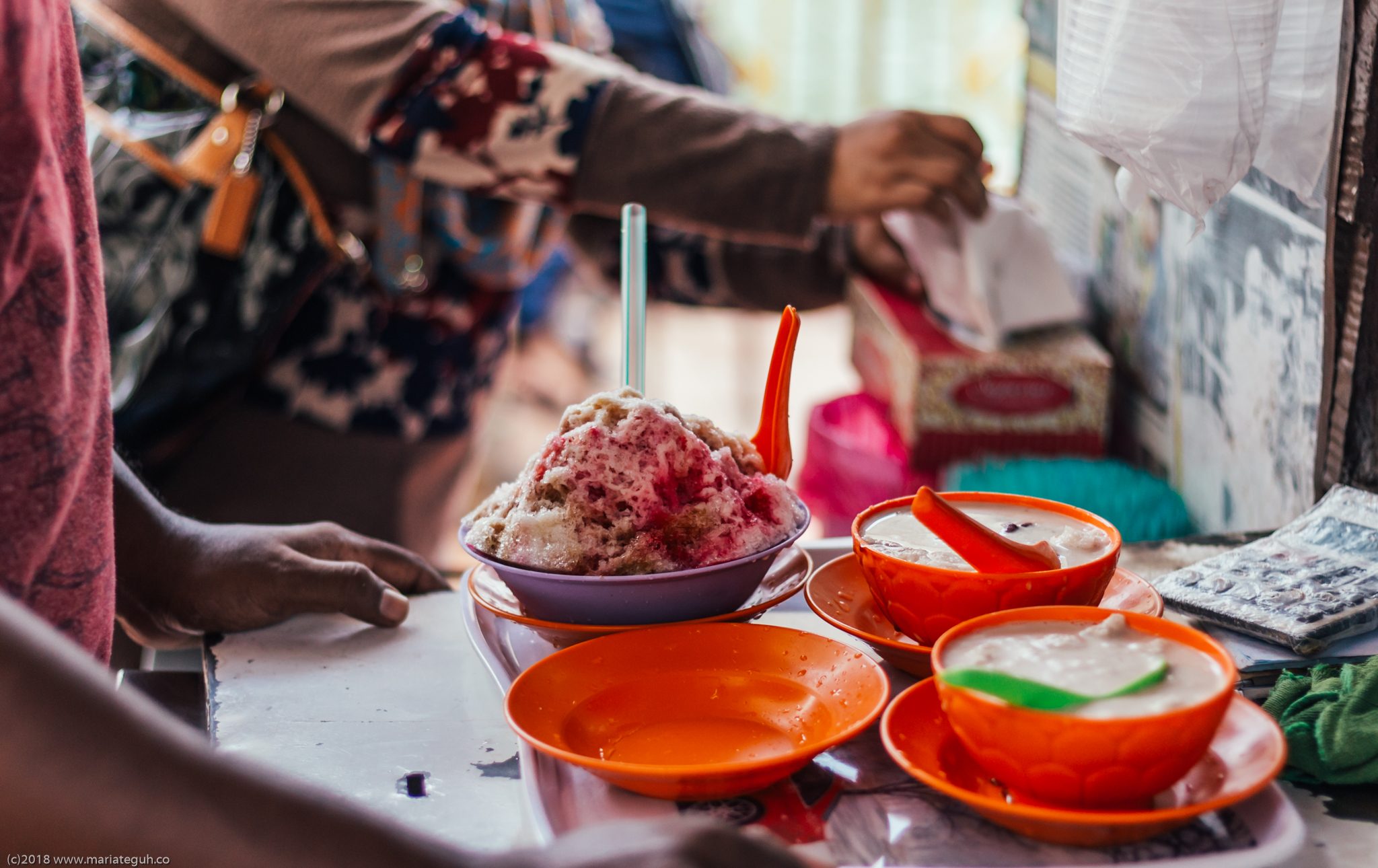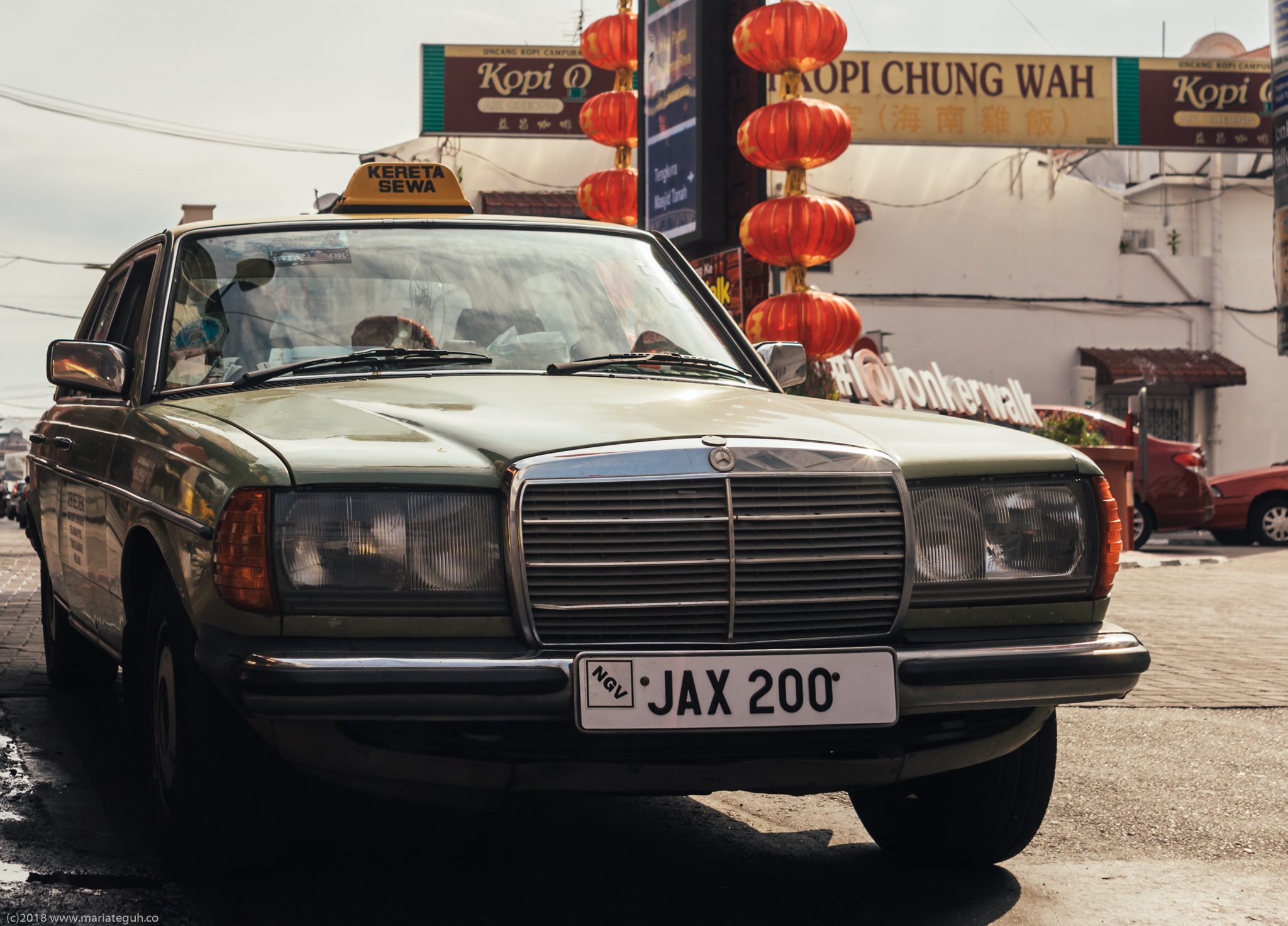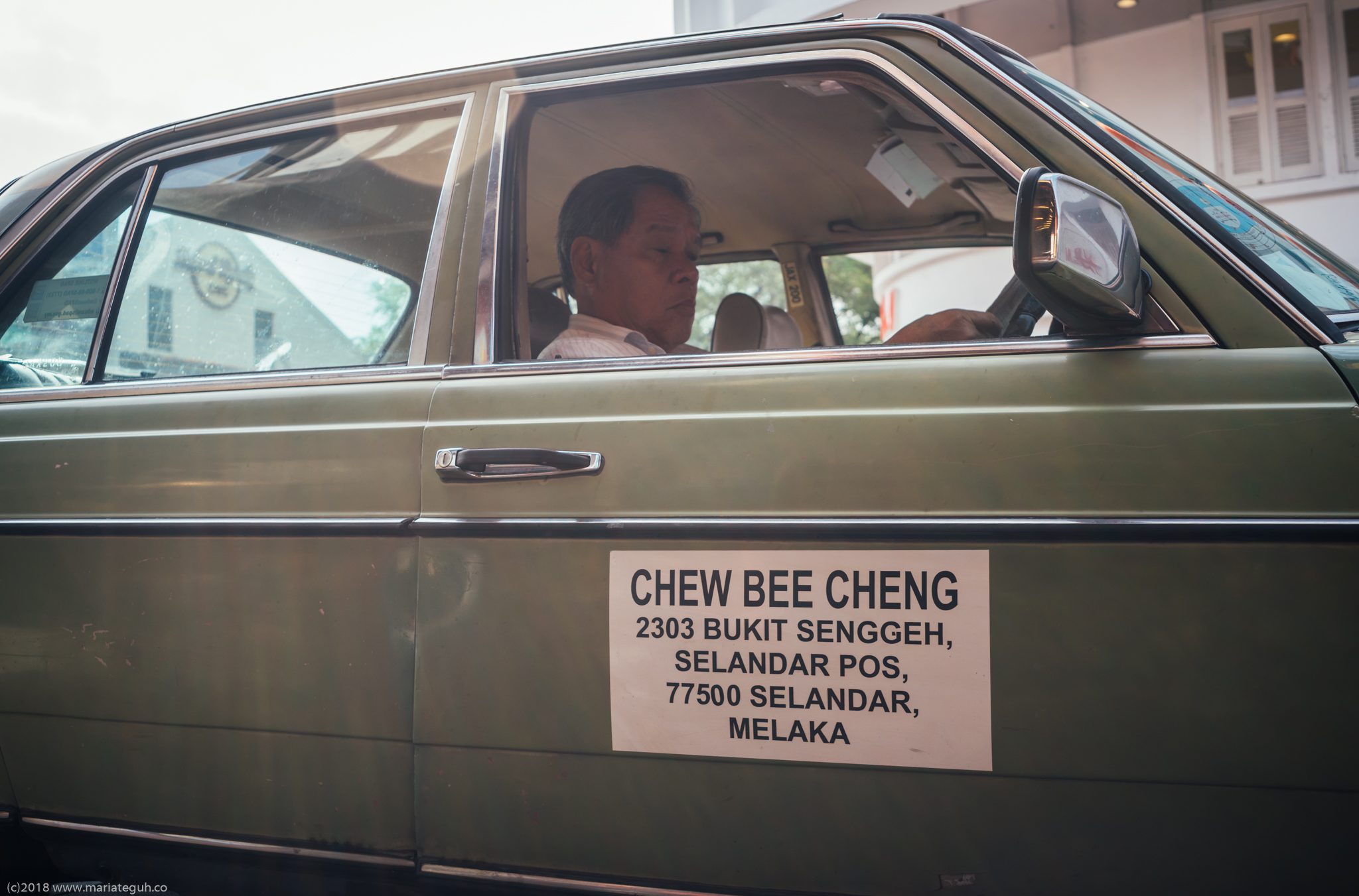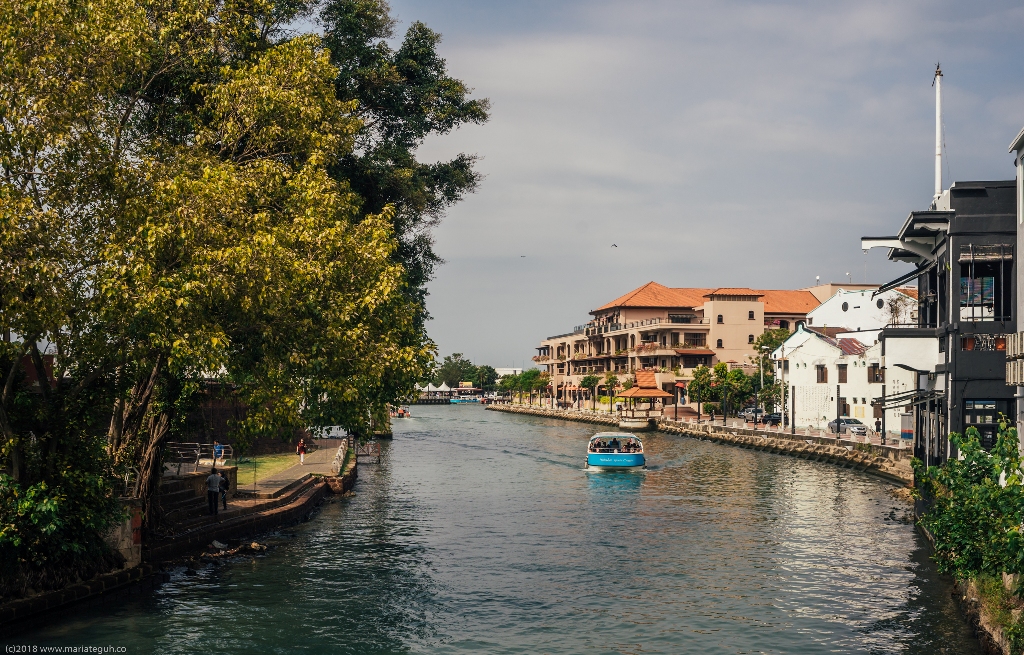 The next day, we go to back to Bangkok to have another challenge facing regular day and saving more money for the trip. By the way, for going back from Malacca, we strongly suggest you to book round trip ticket. What we have there, we almost got no ticket to go back to Kuala Lumpur by booking only ticket from KL – Malacca, and buy the return ticket in Malacca bus terminal.
Hope this article could help you to know more about Kuala Lumpur and Malacca, especially if you haven't tried to go there. What we can conclude for this trip is gain more weight (can't say no to those tasty foods), blacker skin (it's literally hot weather), bigger calf (we almost walk to every where), and happy + fresh mind for seeing and know more beauty things outside Bangkok.
Happy let's get lost!!