Skip to content
RATCHAPRAROP VANTAGE POINT
Special spot for those who love taking cityscape vantage point in Bangkok. Offering you great view from angle you won't get in another building in Bangkok. The only downside, you need to pay to get the access. Surely there's no such thing as free meal no? 🙂
Name of the building is RATCHAPRAROP TOWER MANSION. Located around Pratunam and short walk from Airportlink Ratchaprarop. Exact location can check in this maps.
The building it self actually is residence building. This means you can stay here like daily hotel or monthly apartment. If you are tourist and loving photography, staying here could be good option. Location also great, not too far from the central, and walking around will give you sensation of real Bangkok.
To the point, how you access their rooftop. They will charge 1500 Baht per trip. They don't count on how many people you will bring, but mostly group will consist like 5 people, and you need to pay 1500 Baht total for the whole people. So if you're solo, better find others who interesting to go and share the cost with you. Make sure book appointment days before. Check their number here to get more detail about available dates or rate of their room.
Always go before sunset, like around 5PM. Once you arrive, staff will take you upstairs. Remember, their rooftop has no fence, safety line or whatsoever that can protect you from falling to the ground. So always be careful when shooting in the edge of the building.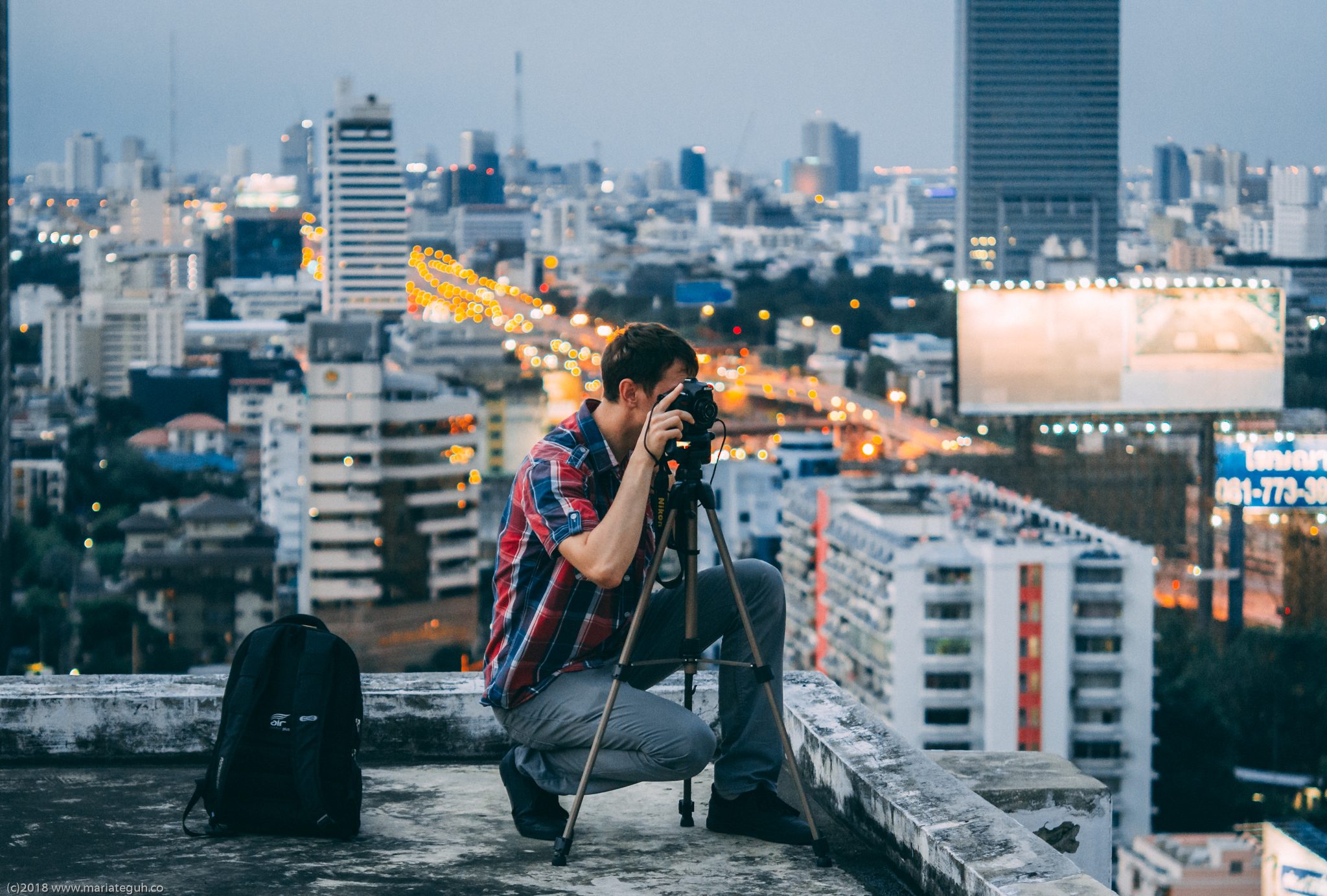 One staff will be staying in the rooftop with you. Mostly they will ask to go down around 7PM if you coming at 5PM. You can bring your own drink or food, but make sure don't litter there.
One last tips, make sure you know the weather prediction before take the final decision of when you're going to visit this spot.
If you have visited this spot, or later gonna visit, don't forget to share with us in our fanspage.
 Happy let's get lost!!