Skip to content
2 nights in Bangkok, for the first time
If you never been in Bangkok before, and suddenly you decide to spend your weekend in capital of land of smile. Then you'll definitely need a "guide" to enjoy what truly Bangkok is.
To enjoy the whole Bangkok means you gotta explore Bangkok 4.0, which means the the part of city that has been touched with the latest technology; and Bangkok that has great and rich culture. To get know all of these parts, then you need to know where to start your journey of enjoying Bangkok.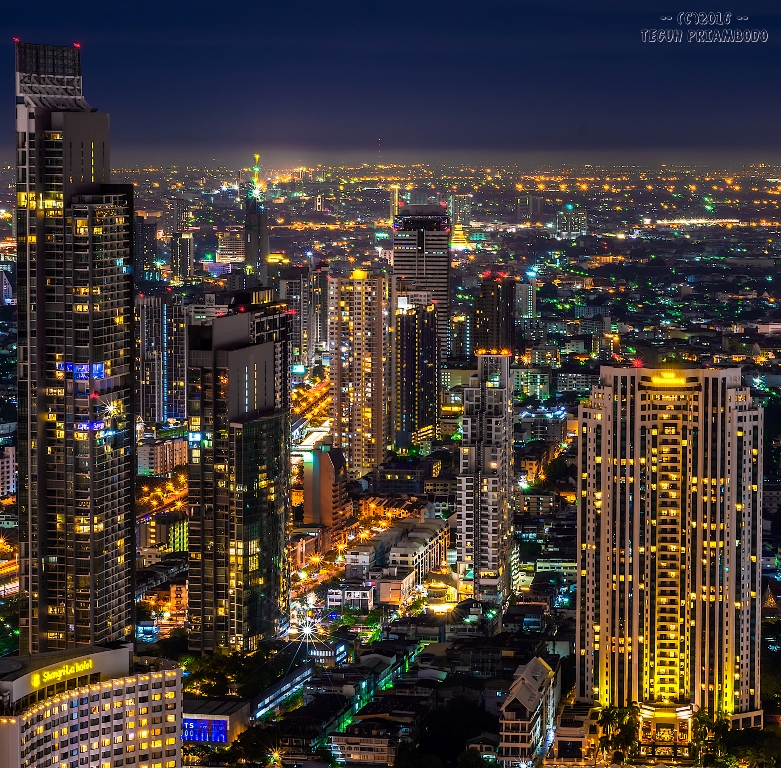 Let's say you arrive in one of Bangkok airport on Friday night.
From Don Mueang airport, if it's not midnight, you can still use shuttle bus from the airport to the city. Or you can use taxi to go to central for 300 Baht -ish.
A1 will go to BTS Mochit and MRT Chatucak (30 Baht), suitable if you're staying along Sukhumvit Rd or hotel along MRT line.
A2 will go to Victory Monument (30 Baht)
A3 will go to Lumpini Park (50 Baht).
A4 Will go to Khaosan Road (50 Baht)
From Suvarnabhumi airport, mainly people will use Airport link, which will end at Phaya Tai station. From this station, you could continue with BTS to Sukhumvit. Or if you stay near Pratunam, you could stop at Ratchapharop station, as Pratunam is short walk from there.
★★★★★★★★★★★★★★★★★★★★
Arrived in hotel, don't forget to get some food and sleep, as Saturday morning you'll start your journey in Bangkok.
Let's start the journey on Saturday to enjoy first some culture and historical place. Before that, don't forget to eat breakfast and bring some water, as this journey mostly will be like walking under the hot sun of Bangkok. Wear heat or bring umbrella if necessary.
To get know more about culture in Bangkok, of course won't far talking about temple or wat. The most famous is Grand Palace or Wat Phra Kaew. But beside that, there's plenty of gorgeous temples you can visit before going to Grand palace. Therefore, to be able covering all the temples, we really suggest you to start the journey early, like 8AM in the morning.
First, you must visit Wat Saket, or known as Golden Mount. Why you need to visit this temple? This temple is actually located 80 meters above the ground. And you can see it from far. More detail about the temple can be seen here
Next to Wat Saket, you can see another temple, called Wat Ratchanatdaram. This temple also quite interesting, and you need no stairs to enter the temple 🙂
Continue the walk, you'll see the Democracy Monument.
There you can see junction, if you turn left and walk around 1km, you'll find Wat Suthat and Giant Swing.
After finish with Wat Suthat and Giant Swing, you could go back to Democracy monument. At the junction, turn left until you see another junction, and on the right you'll find way to the legendary Khaosan Rd
After Khaosan Road, you can visit Grand Palace. Entrance ticket here is 500 Baht. And remember that you must wear long pants and proper shirt to enter the place. If you don't bring any proper dress, there's shop in front of the entrance who sell/rent the long pants, scarf, etc.
Behind Grand Palace is Wat Pho, or the Giant Sleeping Buddha. Dress code here is not strict as Grand Palace, but still proper dress in suggested.
Across Wat Pho is Wat Arun, or known as Temple of Dawn. After the long day walk, we could suggest to get your dinner in restaurant near Wat Arun. There's plenty nice restaurant there, with tasty Thai food, great view of Chao Phraya river and Wat Arun, and quite affordable as well.
This itinerary is best experienced if you walk to one spot to another. But if you feel tired, you could always use tuk-tuk or taxi. To give easy example of tuk-tuk cost, from Wat Saket to Grand Palace or Wat Pho, is 100 Baht, per tuk-tuk not per person. So make sure you turn on your Google maps, so you know the distance between places. More detail about this itinerary can be seen here.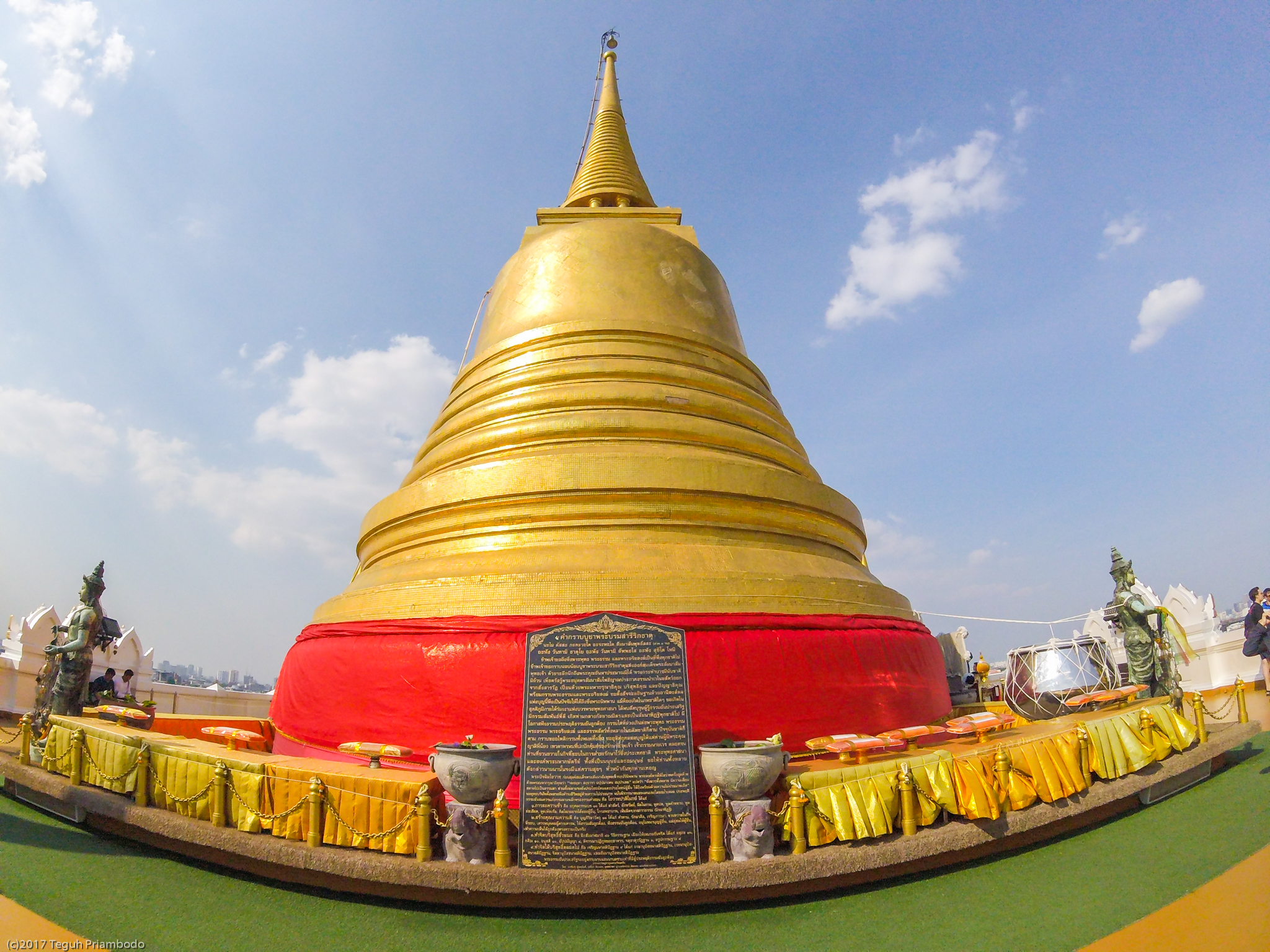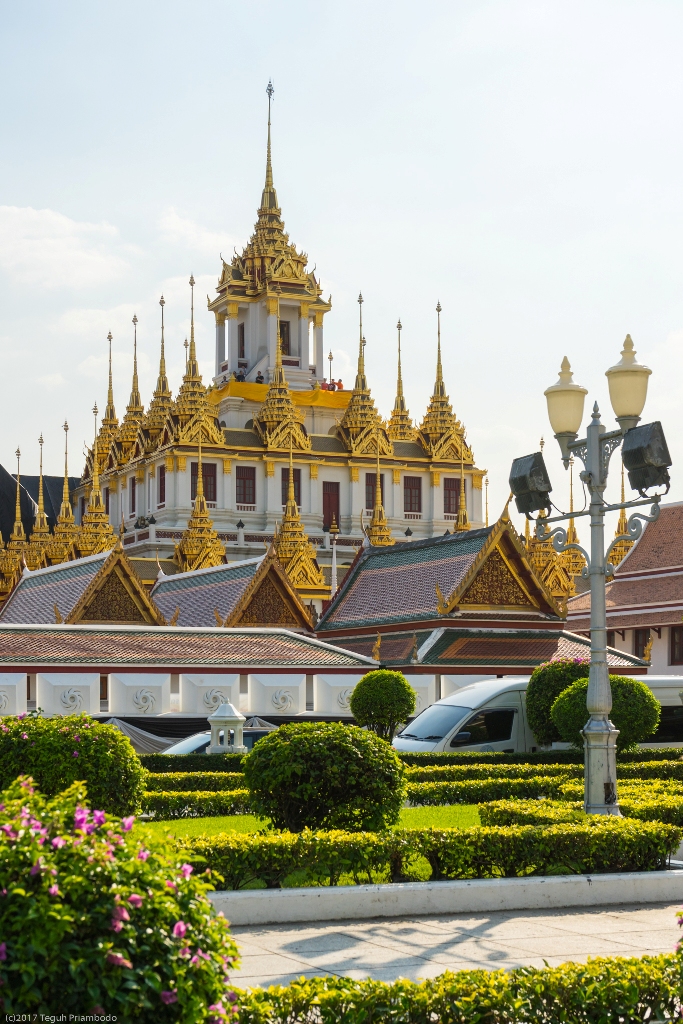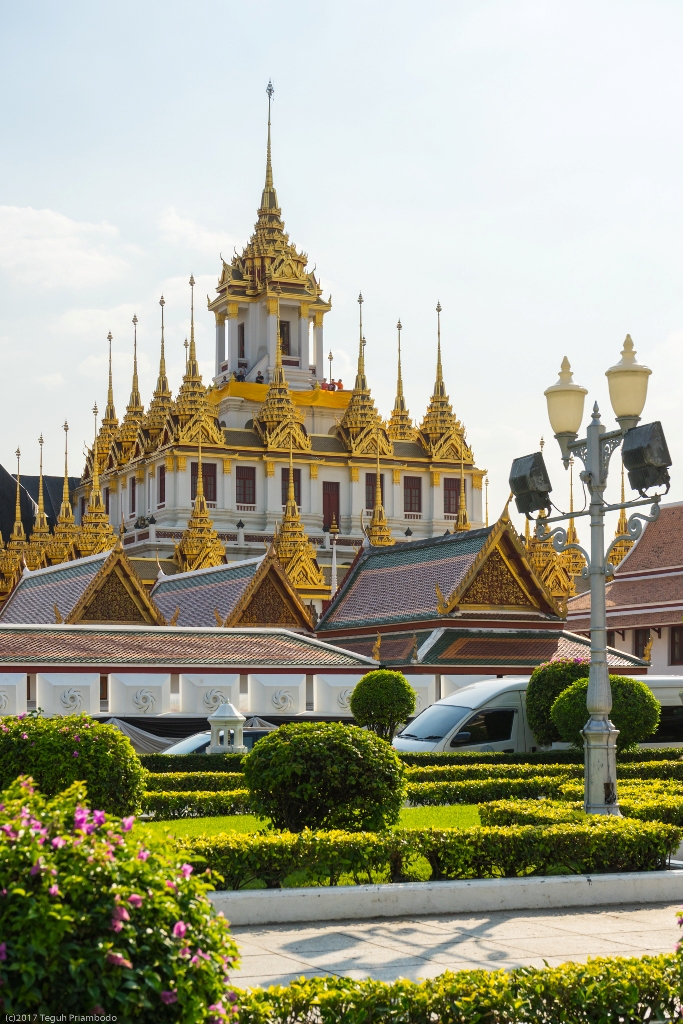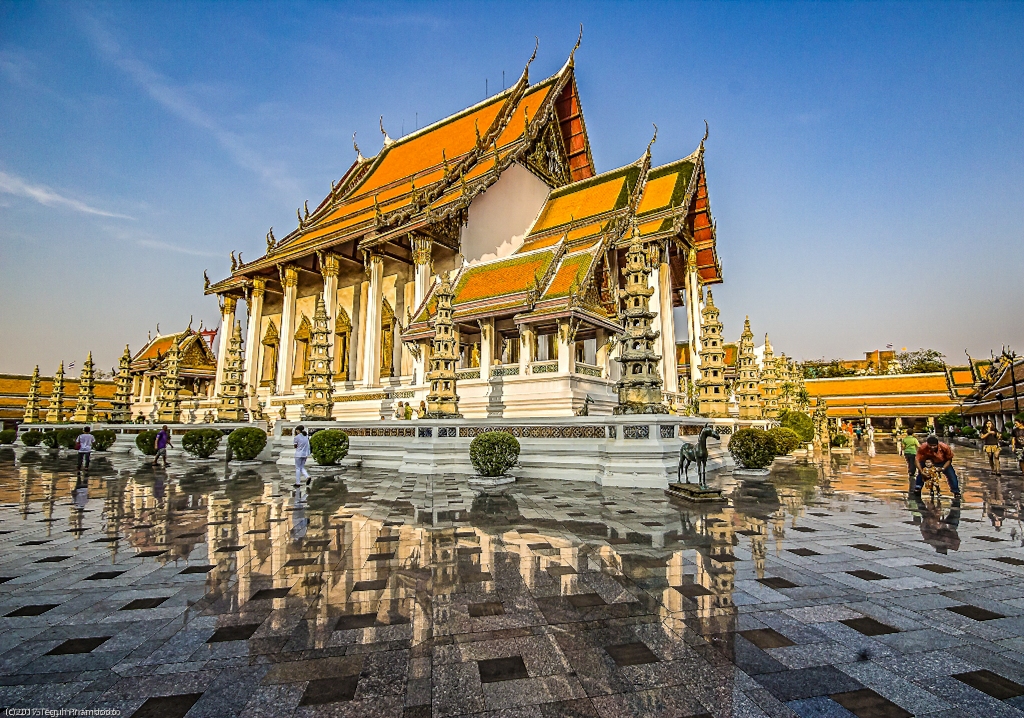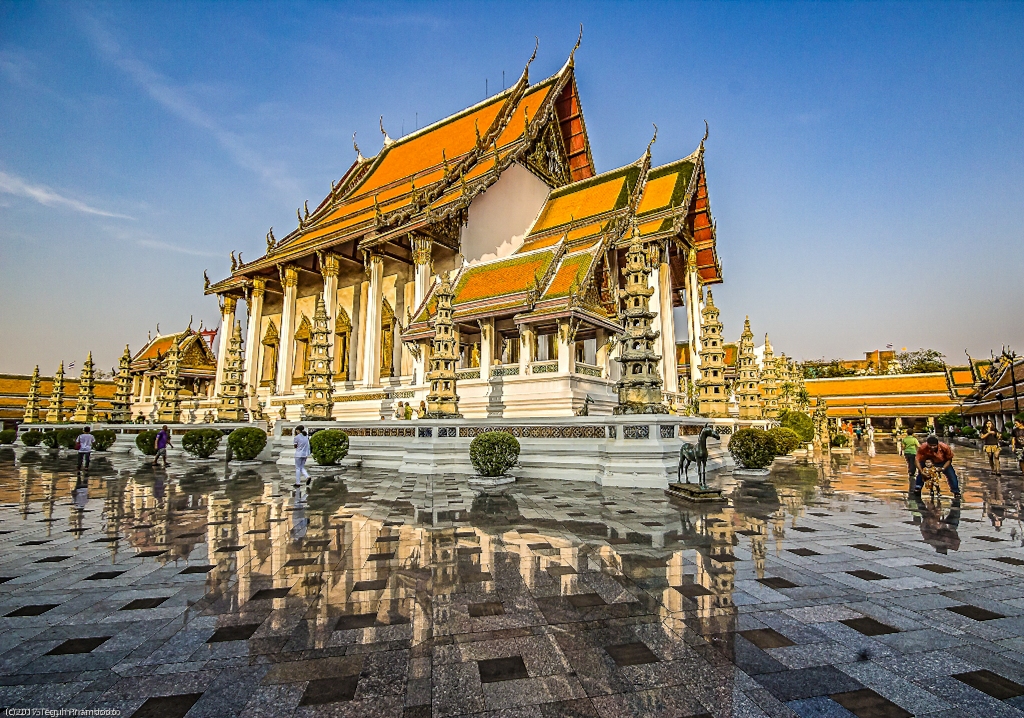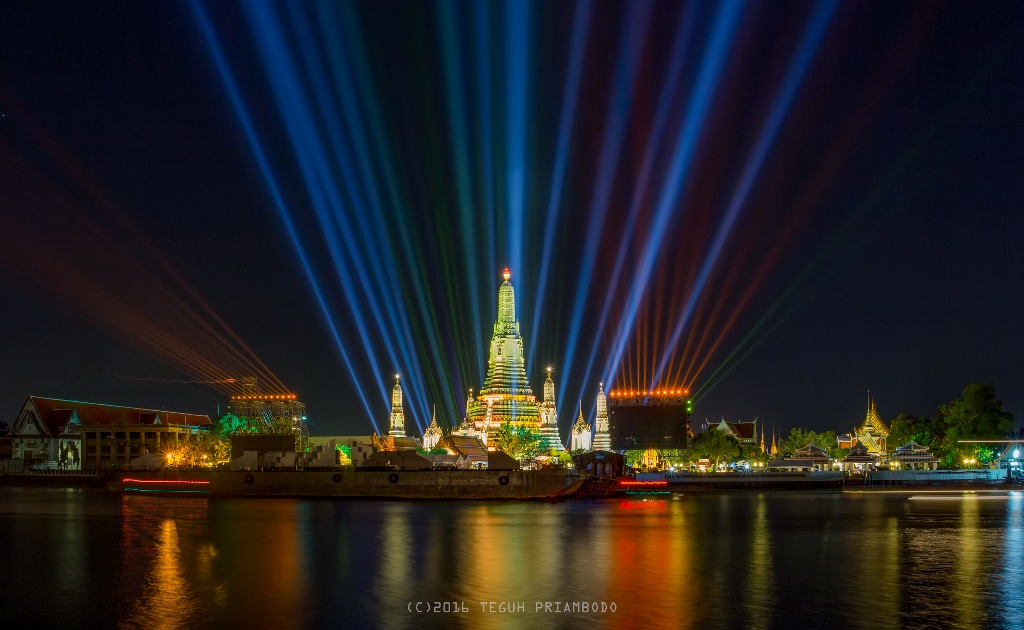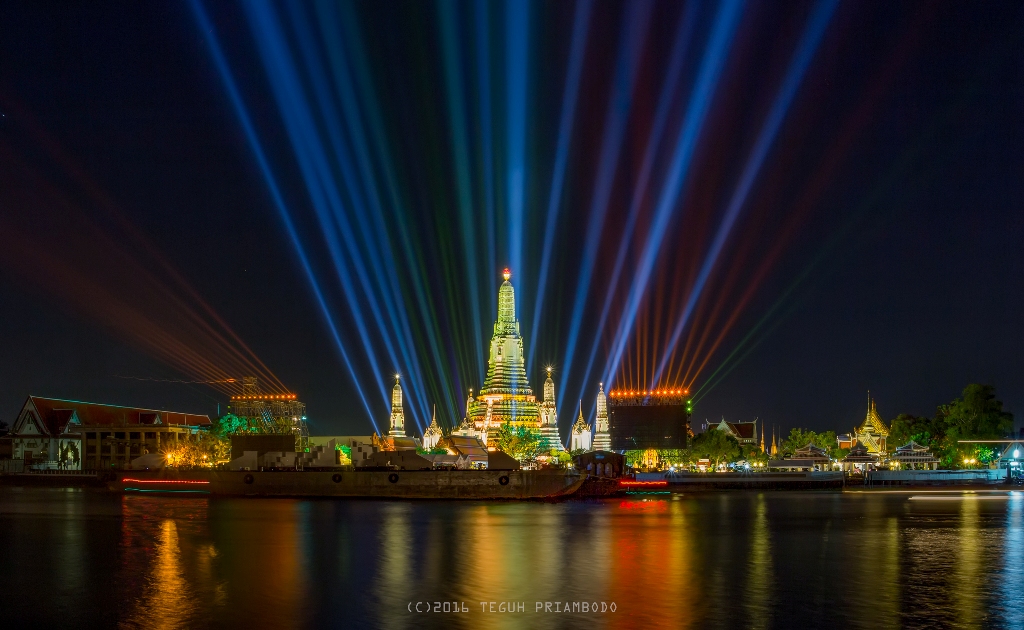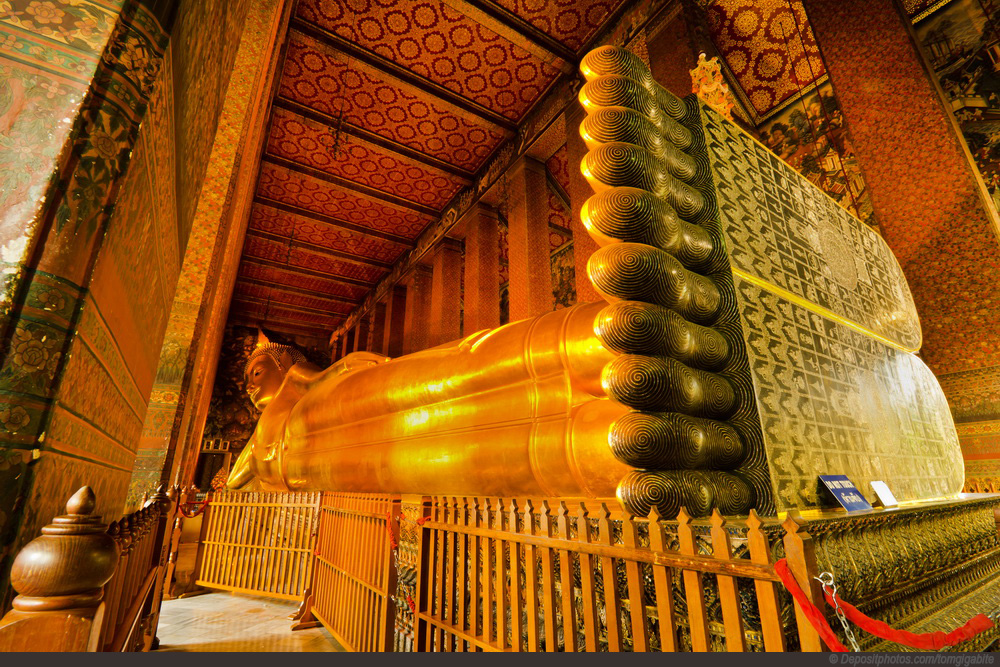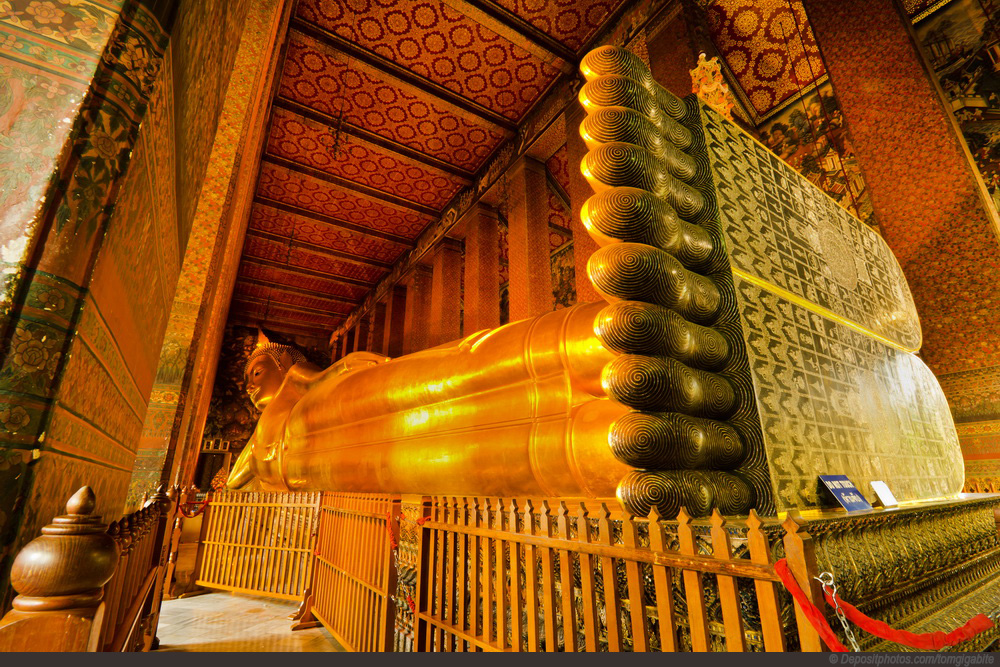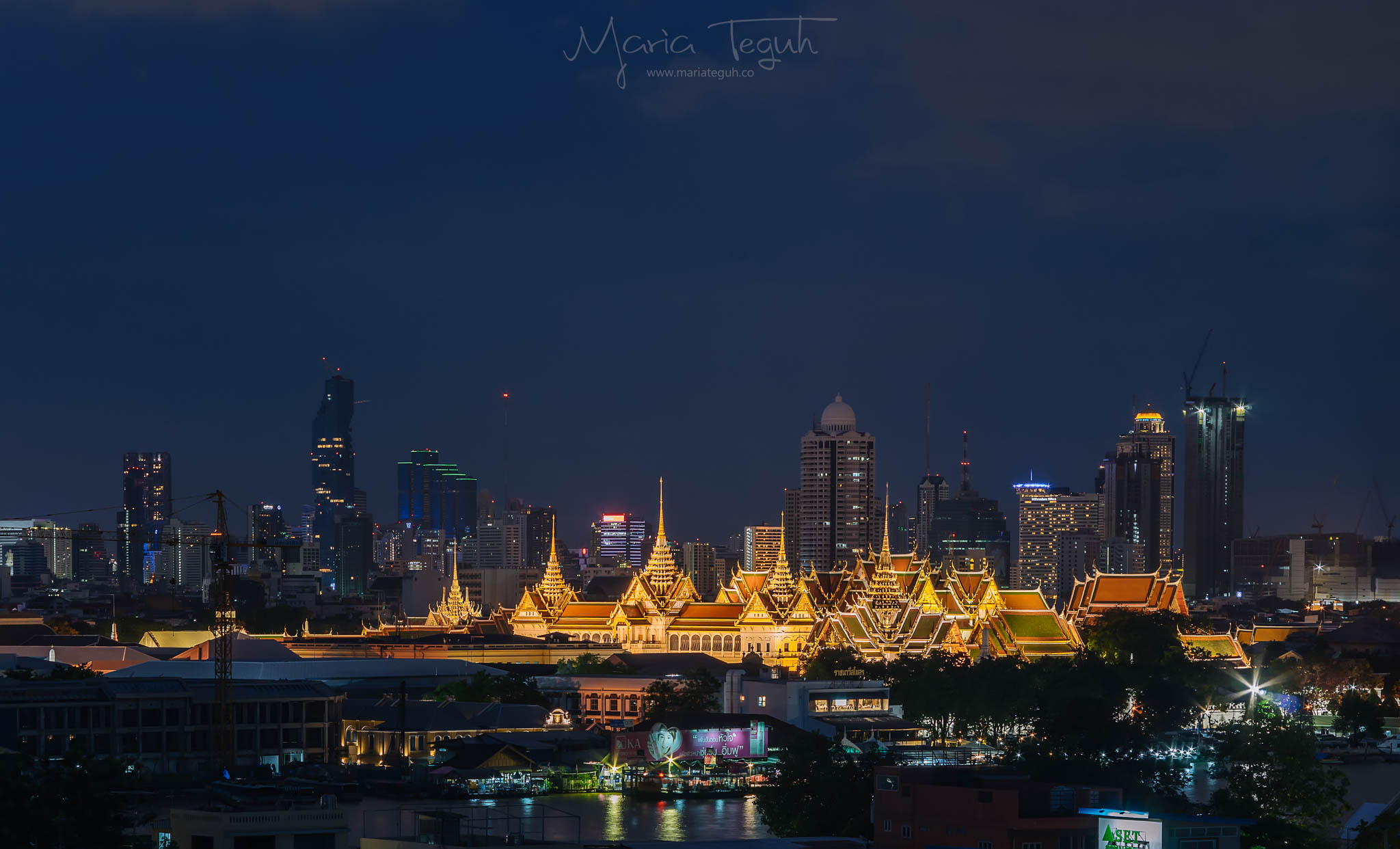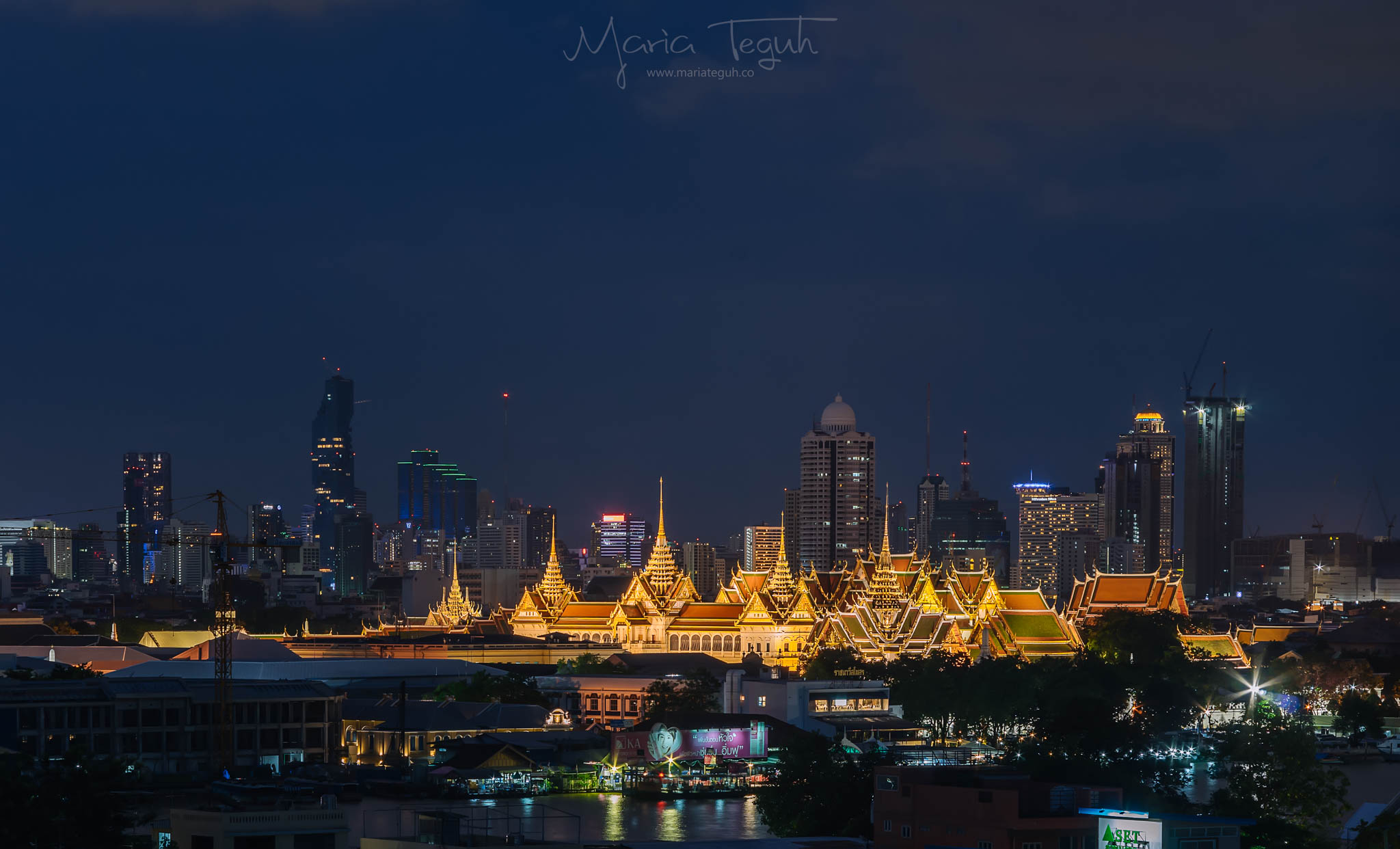 ★★★★★★★★★★★★★★★★★★★★
Second day, Sunday morning, start with great breakfast, and this day will be full of shopping!!
First destination will be Chatucak weekend market. The biggest market in Southeast Asia. They got the title for having really huge market that sell almost everything you need. Food, pet, antique, earring, a DJ playing techno music, and many more. You can get here using BTS to Mochit station, or MRT to Chatucak Station. Detail is here. Really suggested to arrive here around 9AM, to avoid the heat and the crowd.
To get your lunch, we choose to get some place cooler, but still not losing the taste and touch of Thailand. Let's go get lunch at "Pier 21" at Terminal 21 Asoke. To get here from Chatucak, you can use BTS to Asok station, or MRT to Sukhumvit station. Why eat here? Mainly this food court offer lots of option of Thai food, and second is the price. with 100 baht, you could have 2 menus and drink, and the taste is very Thai!
Replenish the spirit already, and continue the journey to 1 area that known for shopping in Bangkok. From BTS Asok, you could ride to Chid Lom or Siam station. If you decide to drop at Chid Lom station, you can have Central World and Pratunam area to quench your thirst of shopping. Especially in Pratunam, there lies the famous Platinum mall. Also at this station, you could also visit the famous Erawan shrine, and watch Thai traditional dancers.
If you drop at Siam Station, then you could go directly to Siam Paragon or MBK! Siam Paragon would be mall with branded and luxury items, while MBK more like regular mall with tons of vendors. By the way, at Siam Paragon, they have the famous Madam Tussaud and SEA LIFE Bangkok Ocean World. These 2 pales are great to visit with your family.
To end the final day at Bangkok, let's get some foods and enjoying night at Asiatique. Not only having choice to what do you want to eat as dinner here, but also this place offers you great attraction and many vendors selling cute things, Thailand style 🙂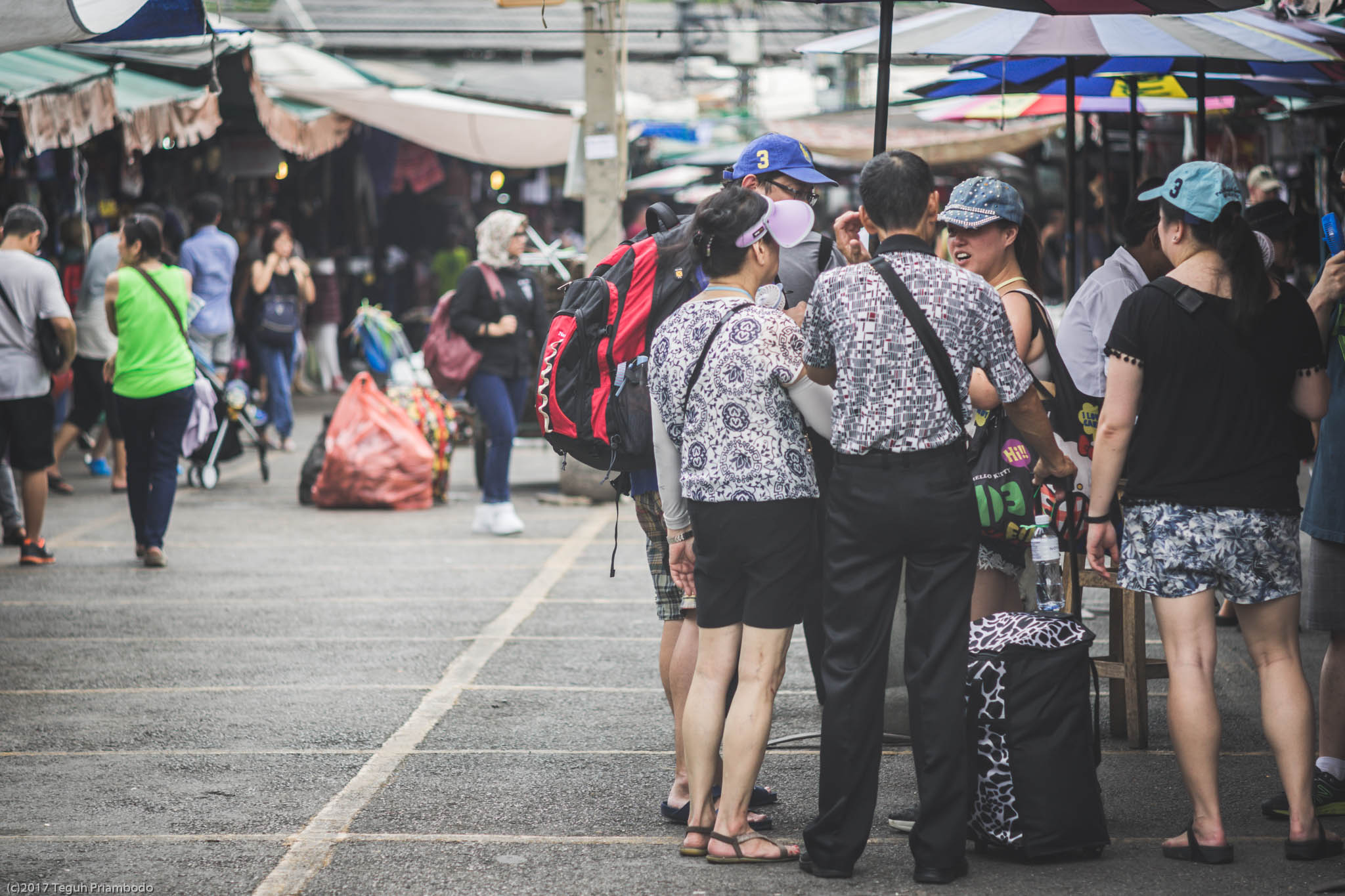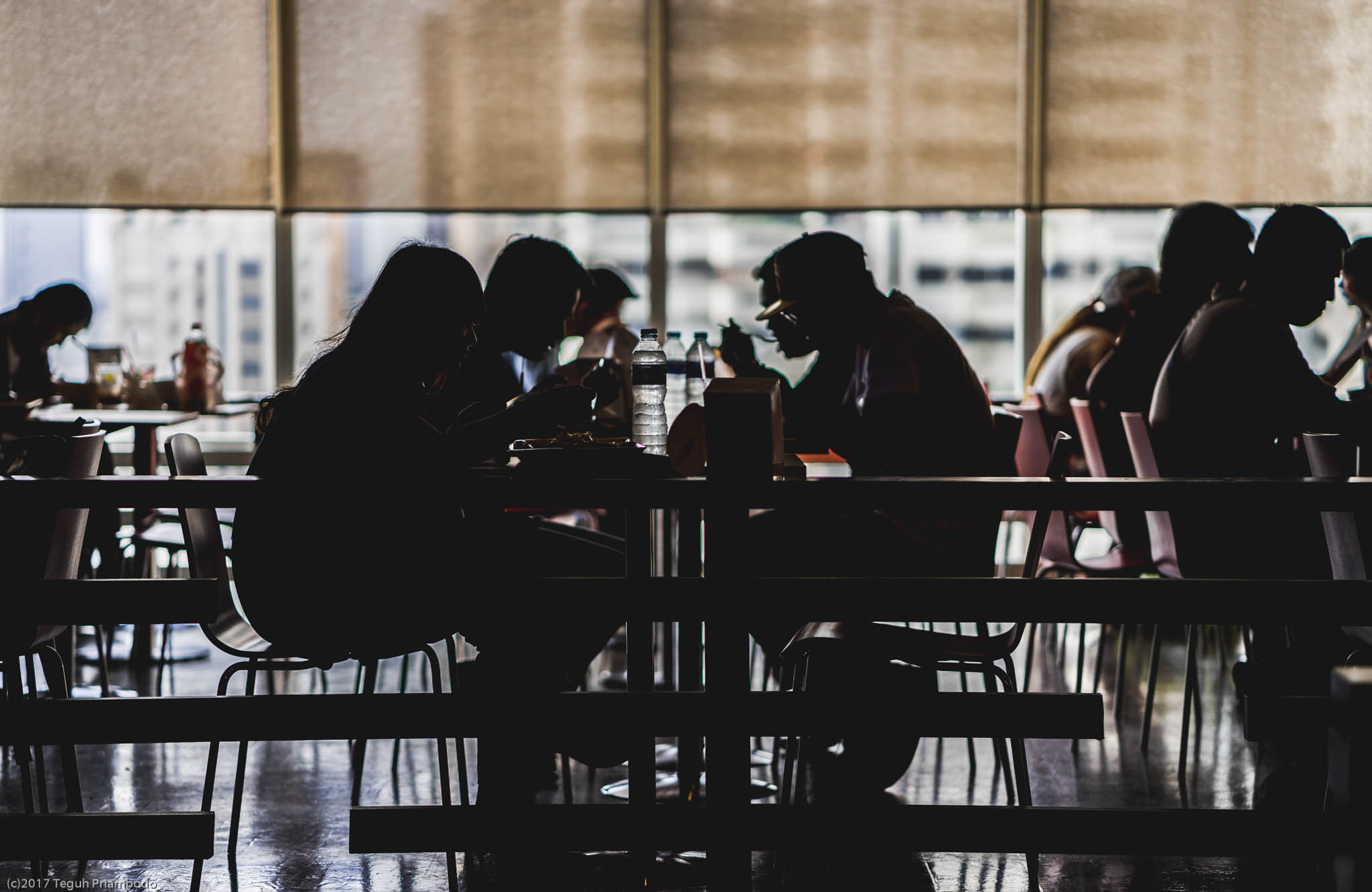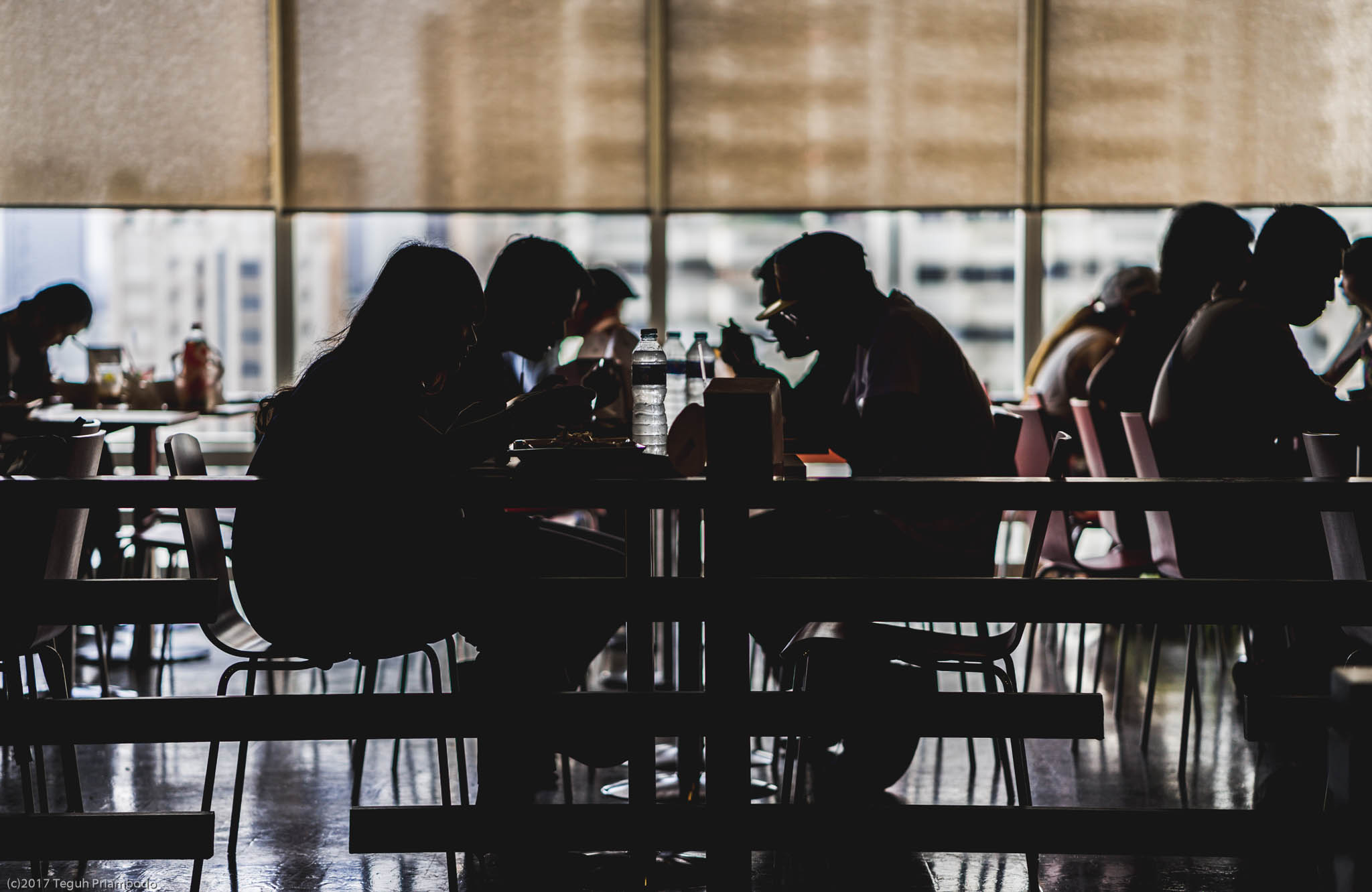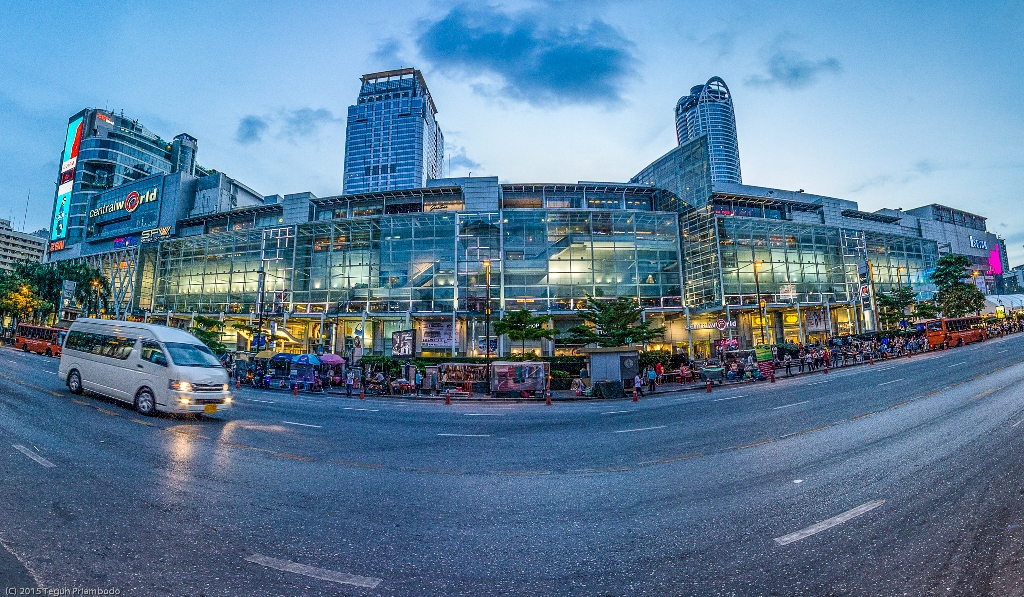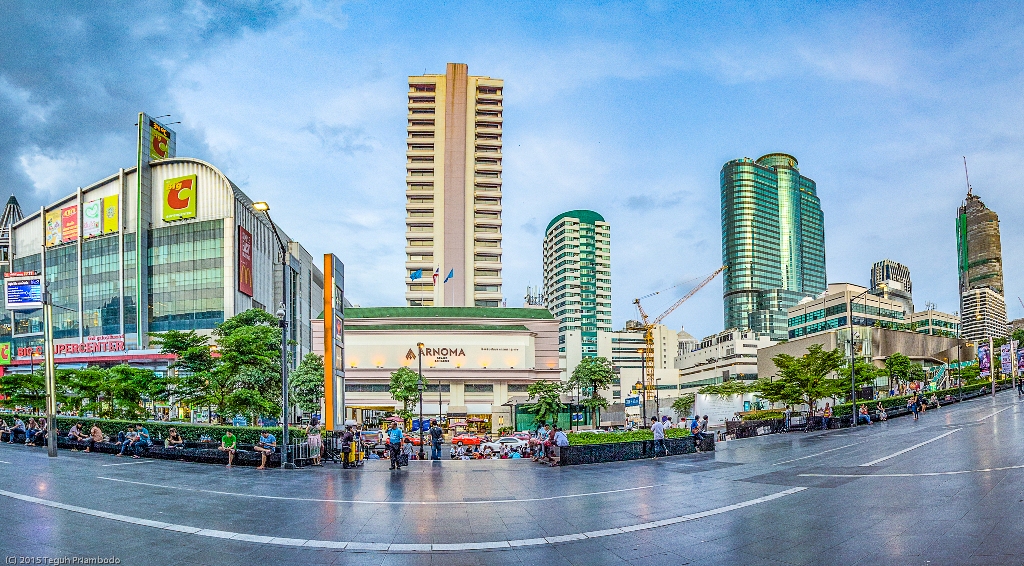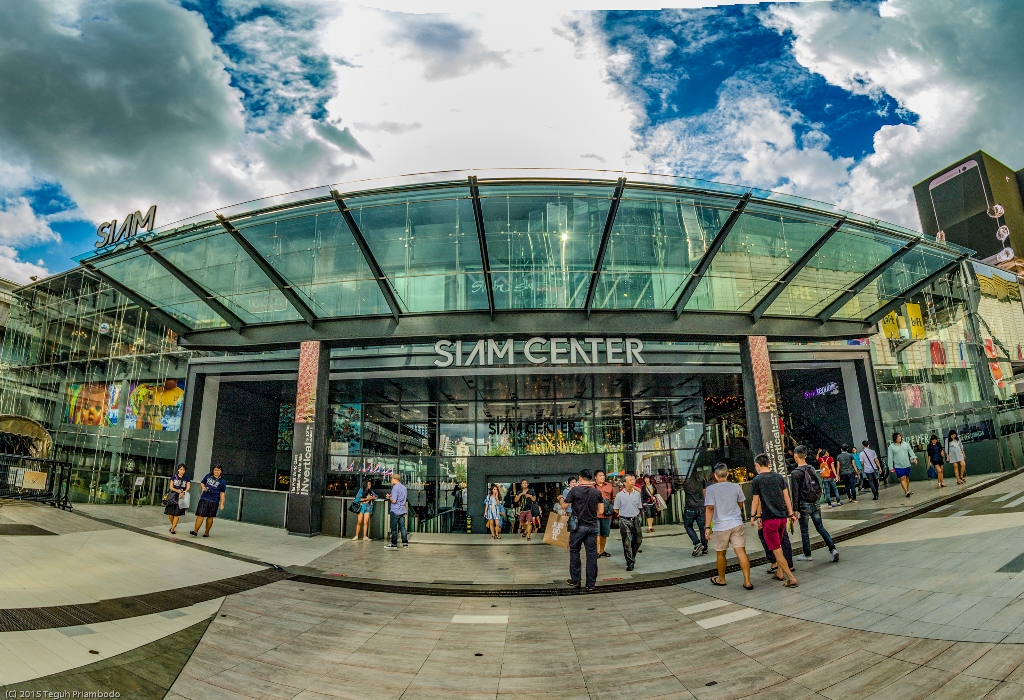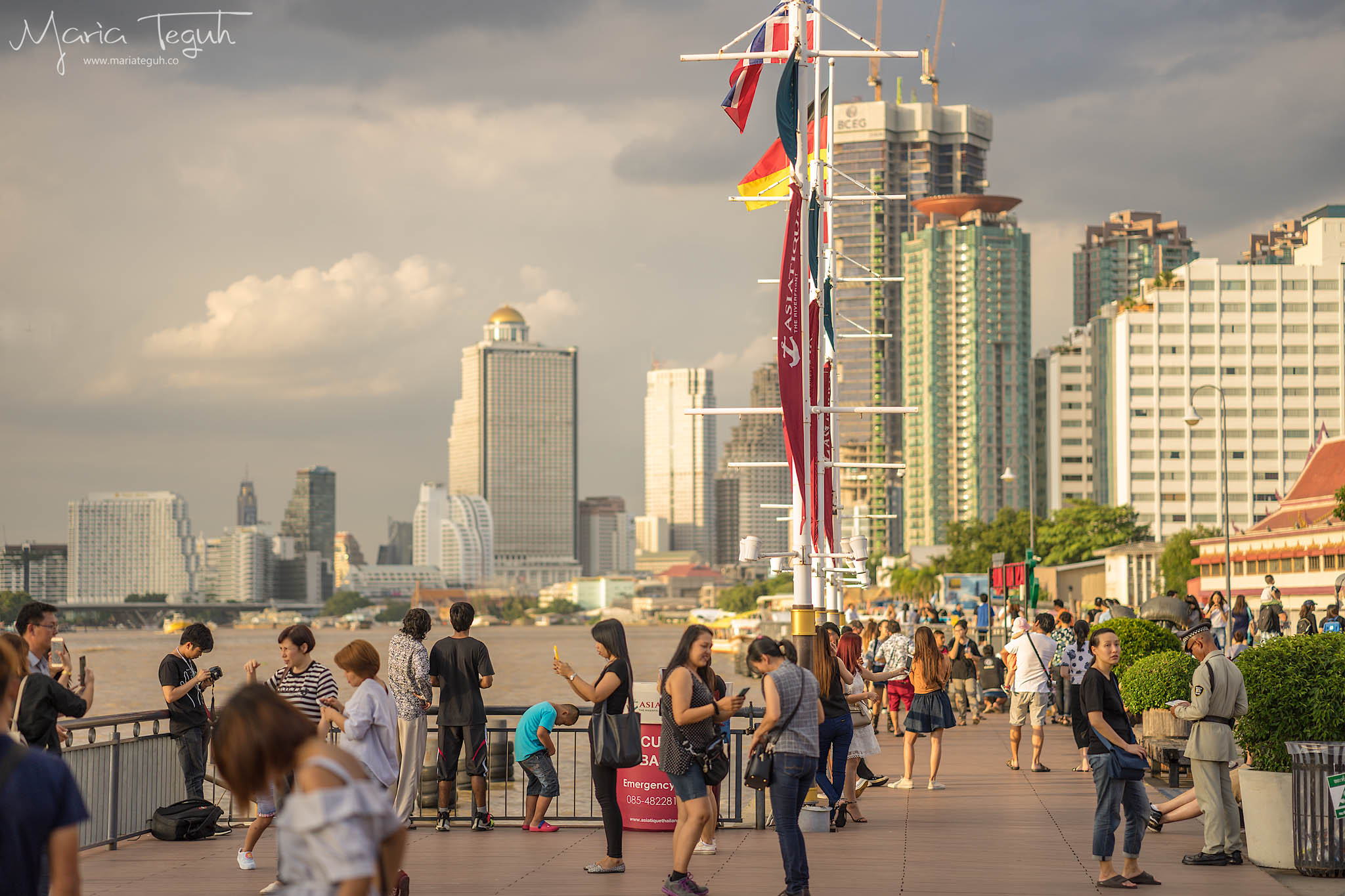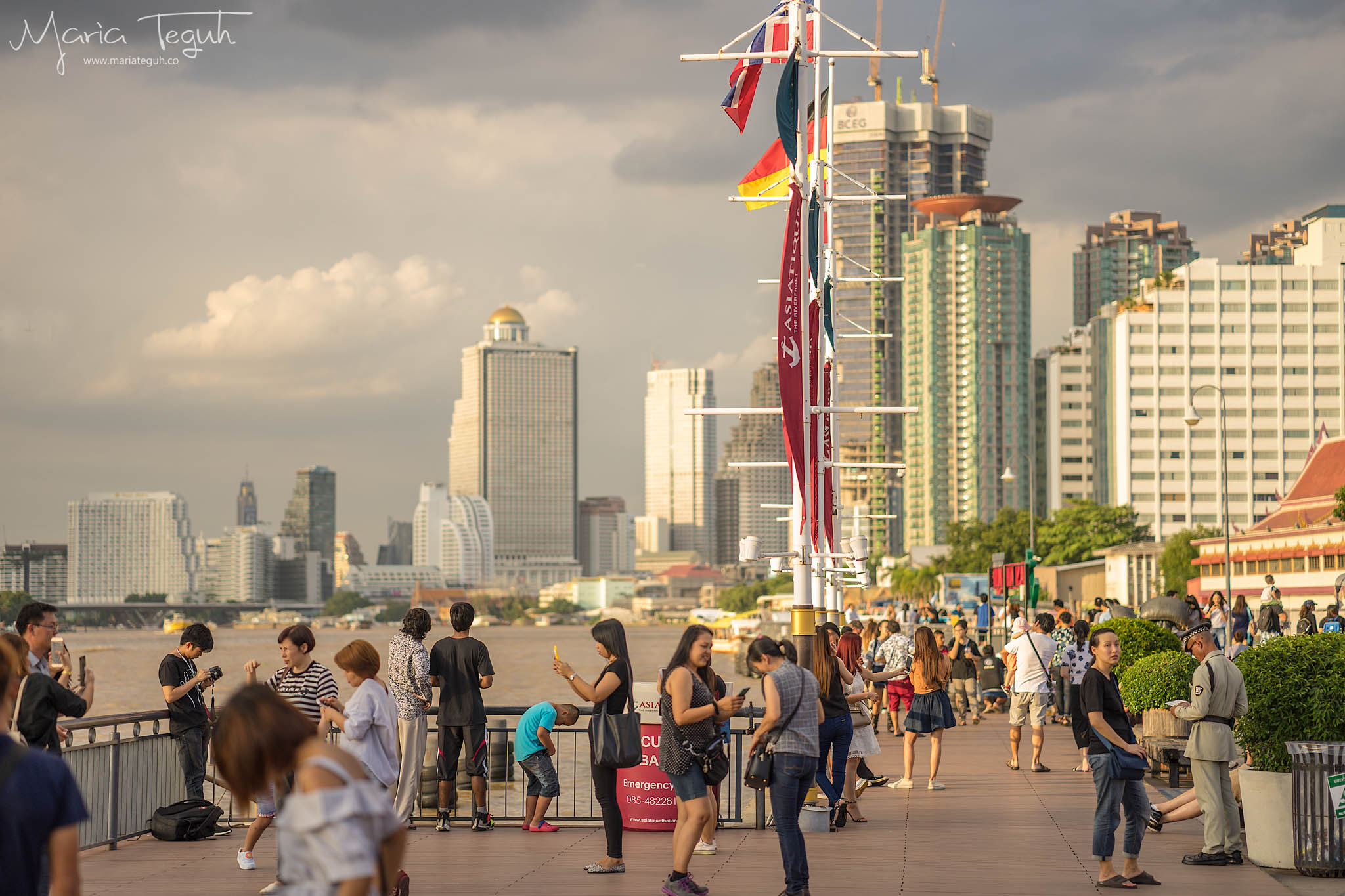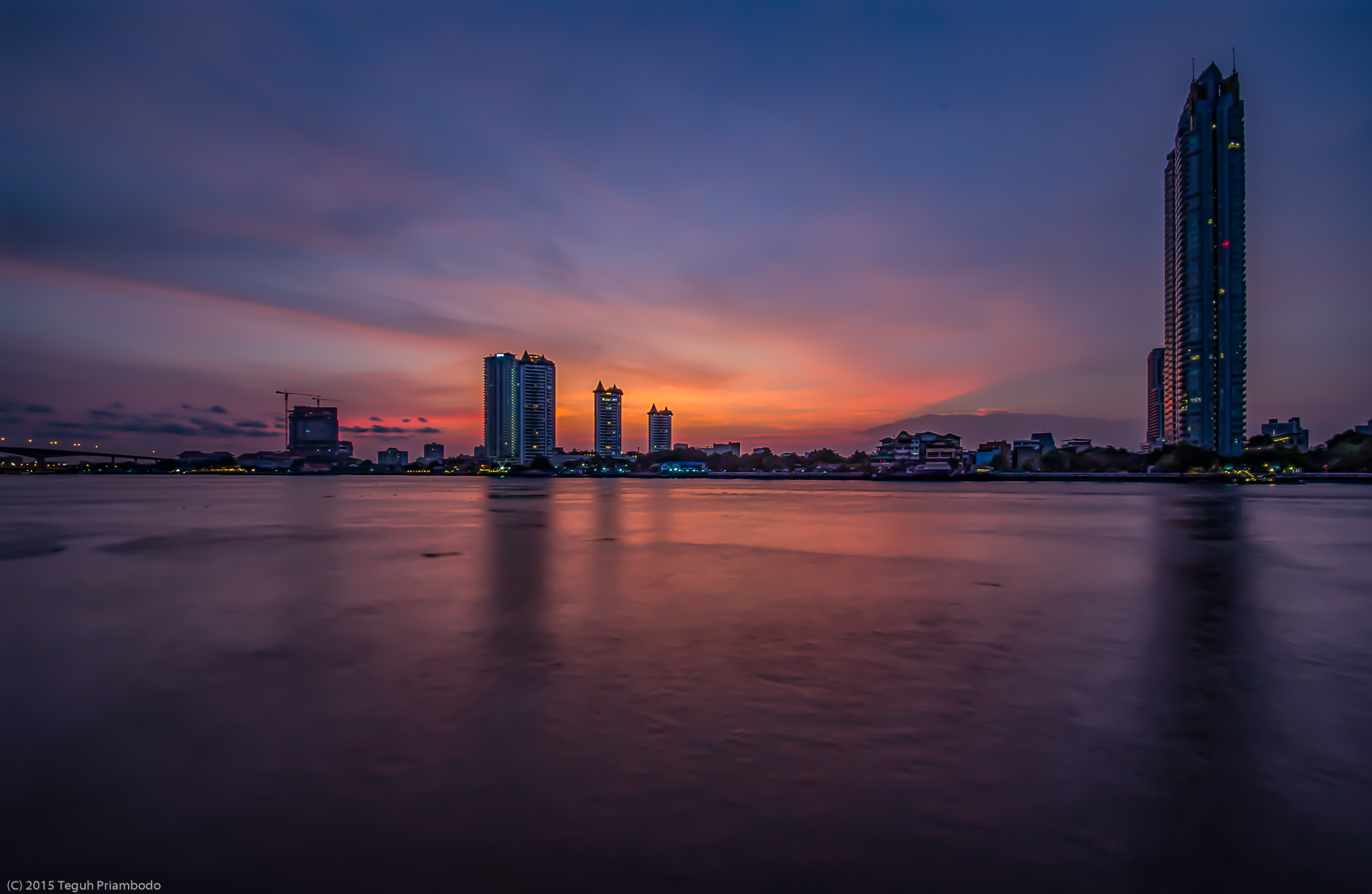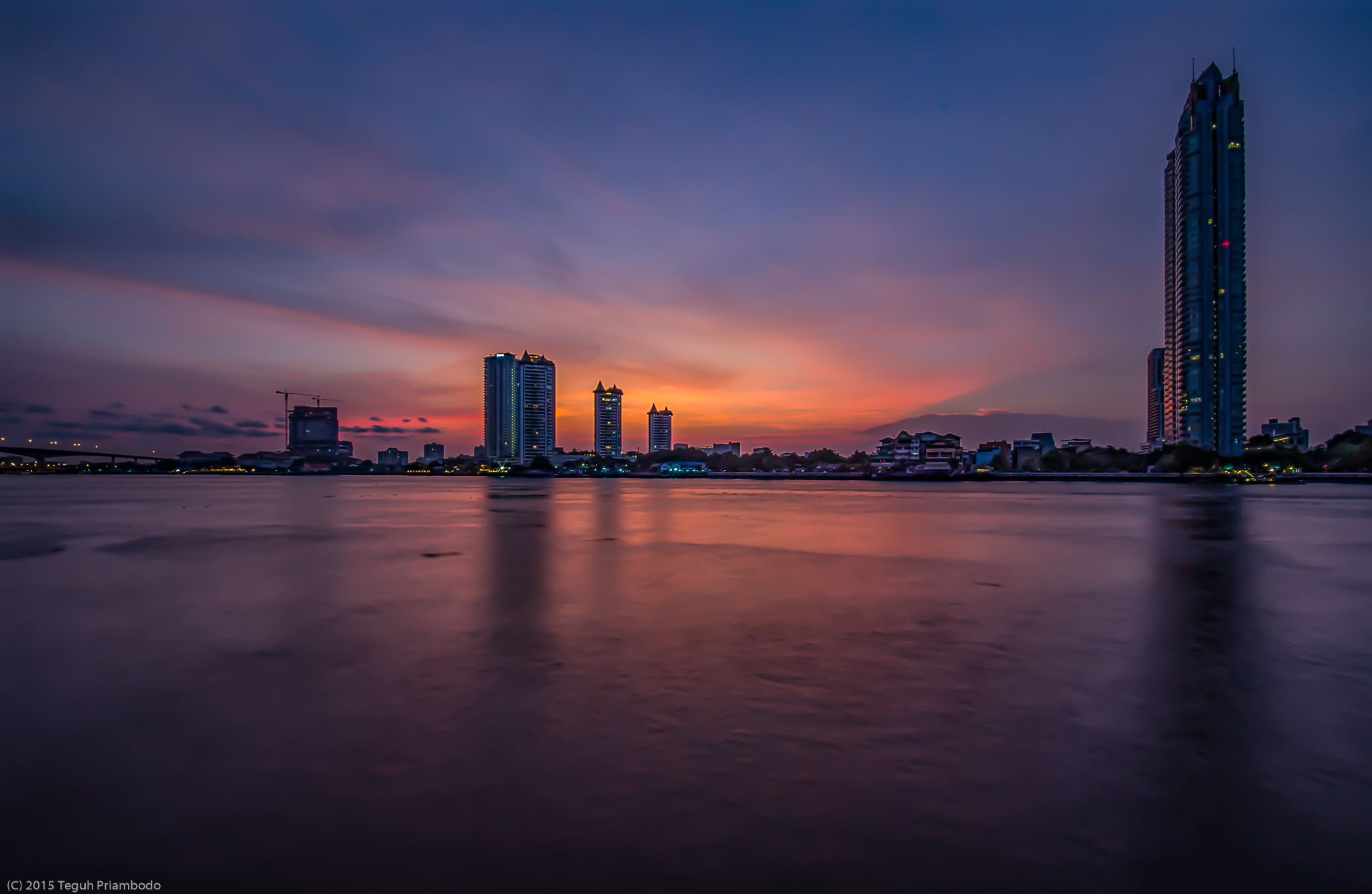 ★★★★★★★★★★★★★★★★★★★★
Guess it's more than enough to color your first 2 nights travel in Bangkok. If you need more, have no worries, as Bangkok provides you more than enough things to make you wonder and feel amazed.
If you need more info, don't hesitate to leave any comment.
Happy let's get lost!