Skip to content
"Phetchabun", the little Switzerland of Thailand
Curious to see how town in Thailand, name is Phetchabun could have title as little Switzerland? Seeing the images on Google, seems this place like another heaven in Thailand. Located around 350km from Bangkok, this city actually has lots of things that could attract many tourist to enjoy the real nature of north Thailand.
Its nature offers you view that is not only beautiful, but spectacular! Especially when you come during winter season.
✫✫✫✫✫
Since it's located around 350km from Bangkok, and you don't have any car, then your option would be bus or plane. Both transportation could be booked online. As for bus, you can also book/buy it directly at Mochit bus station. Bus ticket will cost you around 200 – 300 Baht, depend on the class.
It will take around 4 – 6 hours trip using bus, as long as there's no heavy traffic.
All bus now will arrive at bus station outside the city. There's like songteaw or tricycle to get you around the city. If you plan to rent motorcycle or car, you can contact here –>
Phetchabun Car Rental
Car & motorbike rental in Phetchabun City.
Email: [email protected]
Mobile: +66 987 455 734 ( Ralph )
✫✫✫✫✫
Overall, inside the city, it's quiet compare to small city like Ayutthaya or Lopburi. Night market is not crowded, some restaurants are available but not as big as Hua Hin or Bangkok.
Most of people coming to Phetchabun are going to Khao Kho. Yes, this place is the reason why called as "little Switzerland". Distance from Phetchabun to Khao Kho is around 60km. Literally you'll drive through mountains to reach Khao Kho. And that is why the nick name was found, coz the view of the mountains just beautiful.
Along the road there, you'll find many guest houses. Most of them will sell the beauty of the mountains as main attraction to stay there.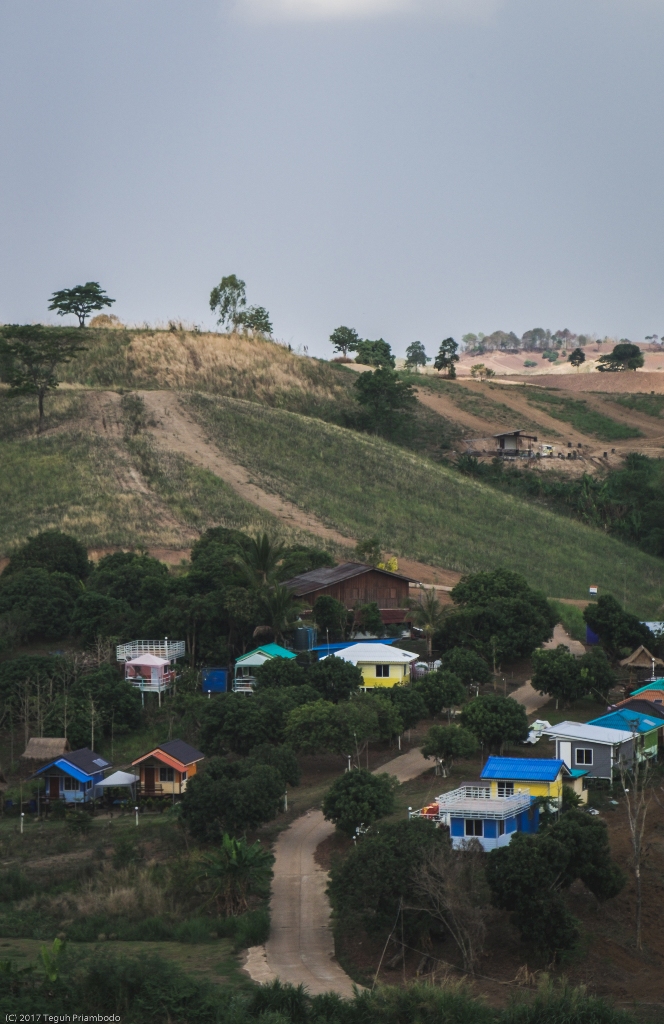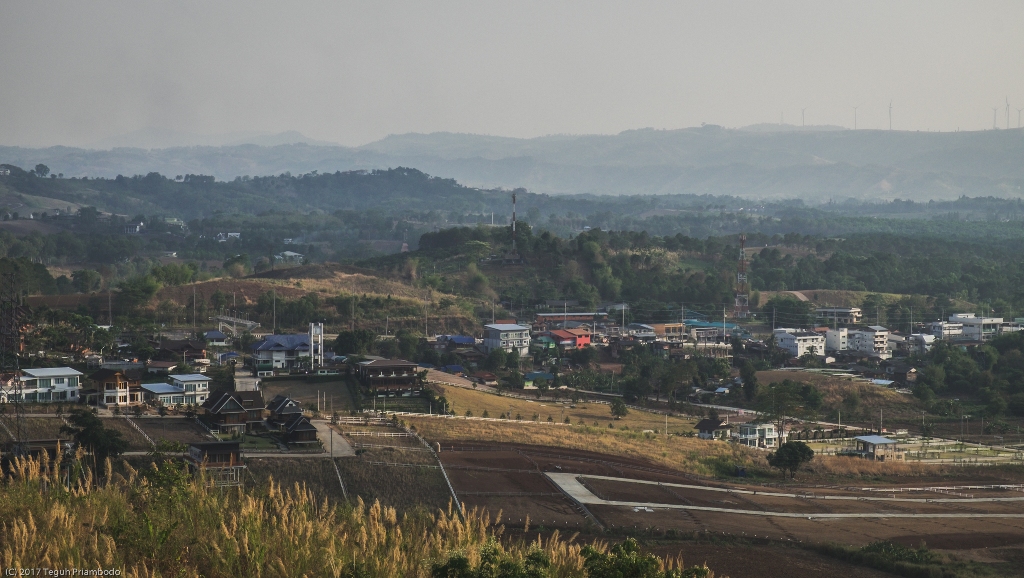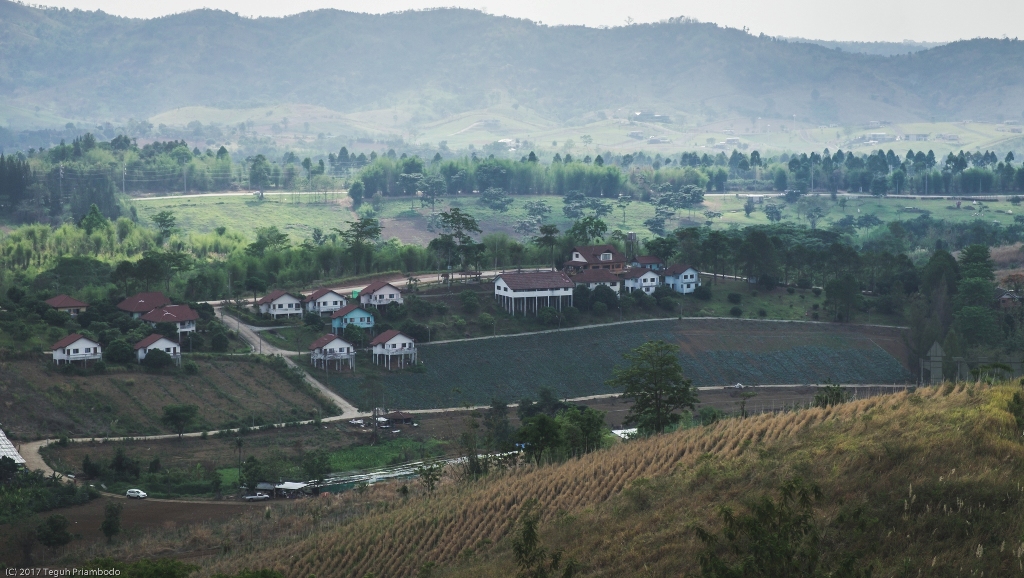 If you stay in the city (Petchabun) and plan to explore Khao Kho, with car or motorbike, really we suggest you to start early in the morning. You'll be driving through mountains, and one day explore could have you back to Petchabun through that mountains in pitch black. We did ride motorbike at night to go back to Petchabun from Khao Kho, and believe us, there's almost no lights at all.
Here's the route we had, from the first place that need to visit, to the last
The Khao Kho Royal Palace –> This huge place originally built for the King. With lots of flowers, lake, and beautiful plants, Thai people clearly built this place as gratitude for their King.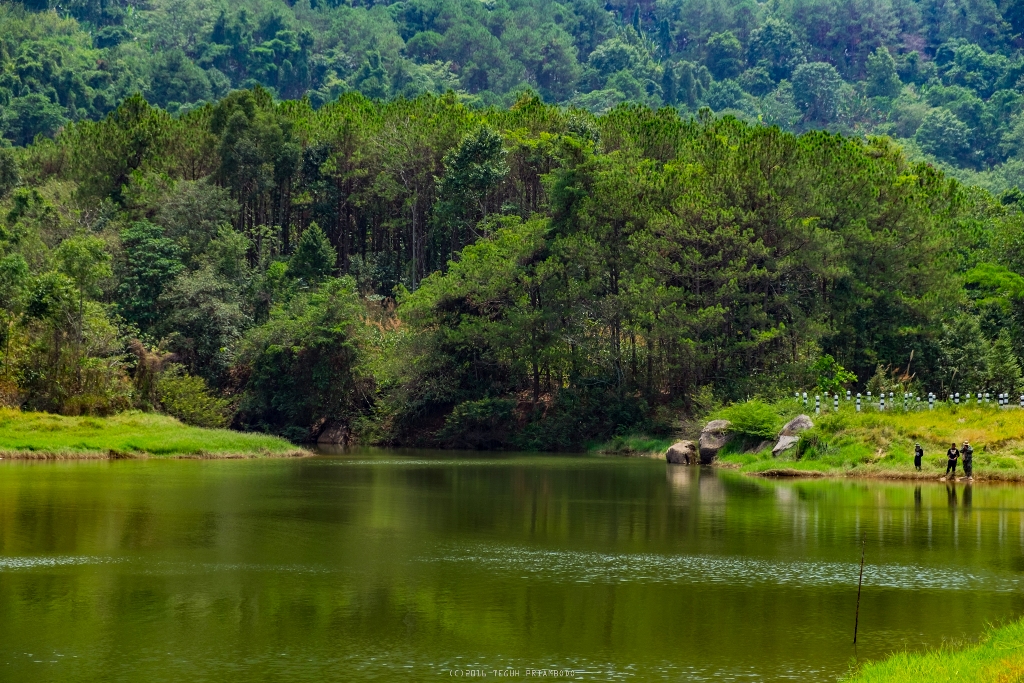 On the way to next destination, you could see and visit Pagoda of Buddha Relic.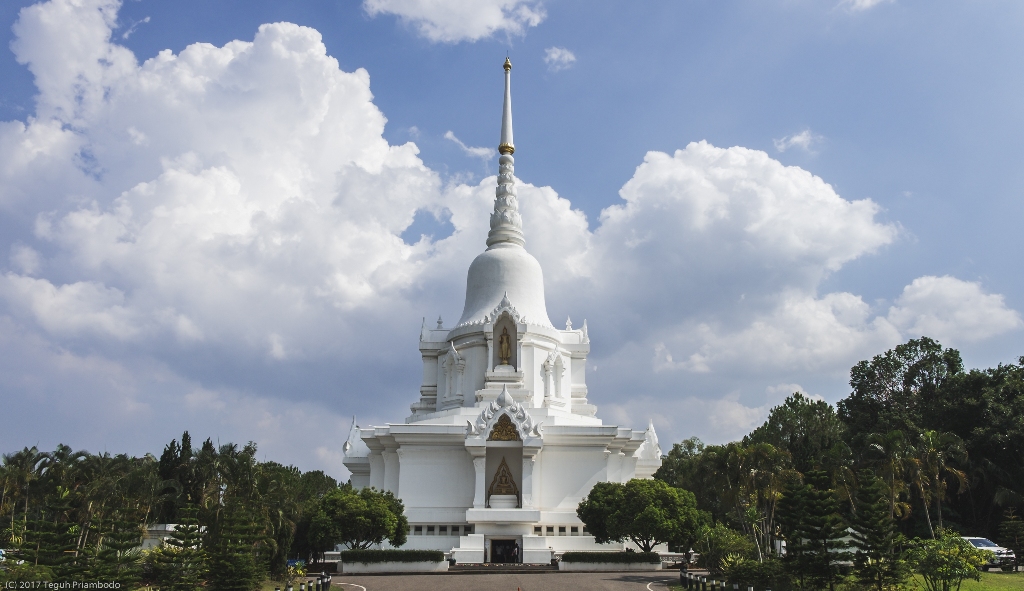 2. Wind turbine –> As the name, this place is one huge place with many gigantic wind turbines. This place was made by Thai government to provide the electricity power. However, now they opened it for tourism attraction. Ticket is 40 Baht, and this include trip to the whole turbine area. Inside the area, you can find small shops selling souvenirs and foods as well.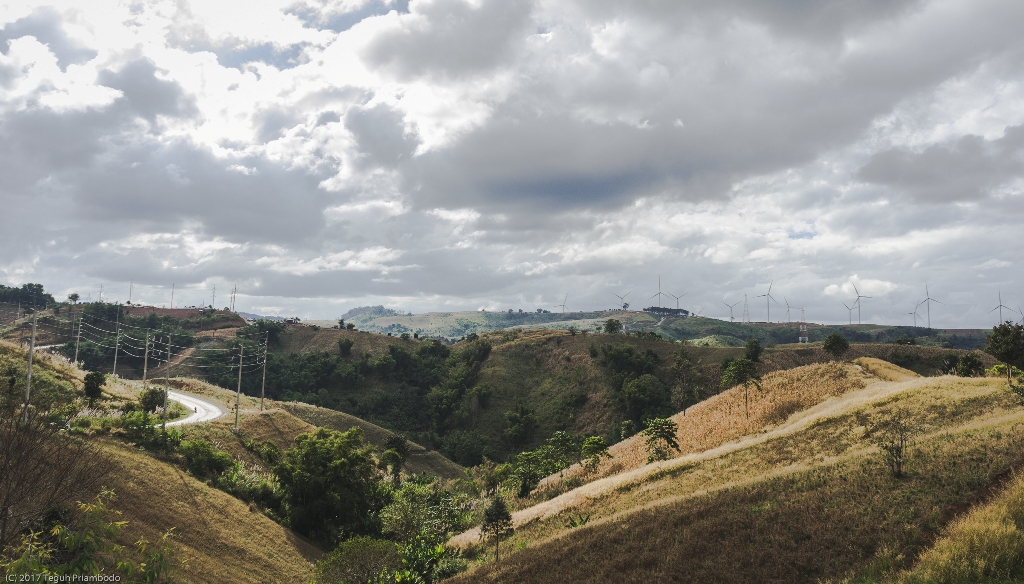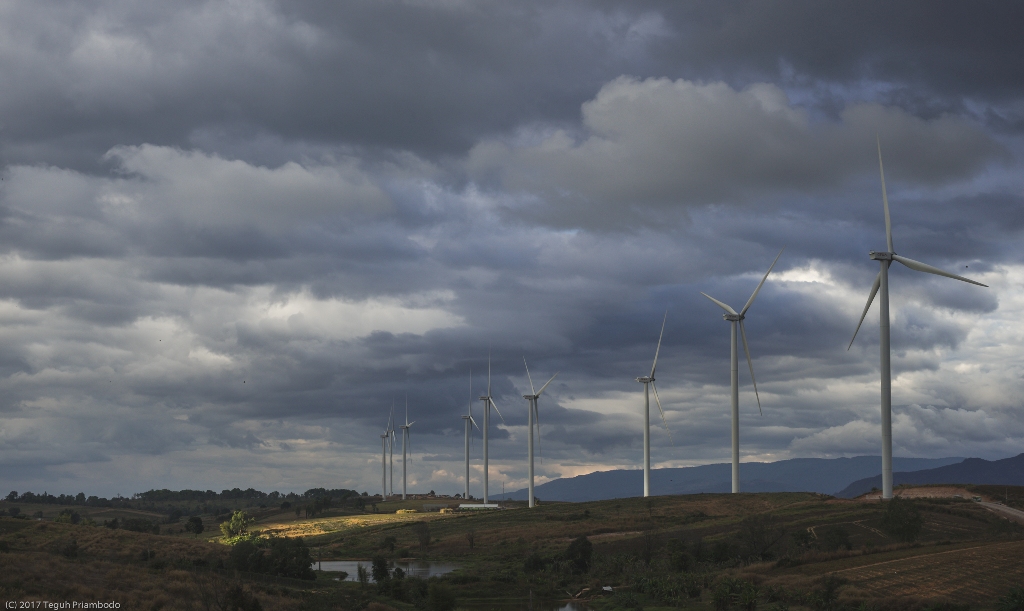 3. Wat Pha Sorn Kaew –> This is the temple that you absolutely need to visit  visit while traveling to Khao Kho. Unique temple you can't see anywhere!! Just check out the images to get better detail how you need to see it.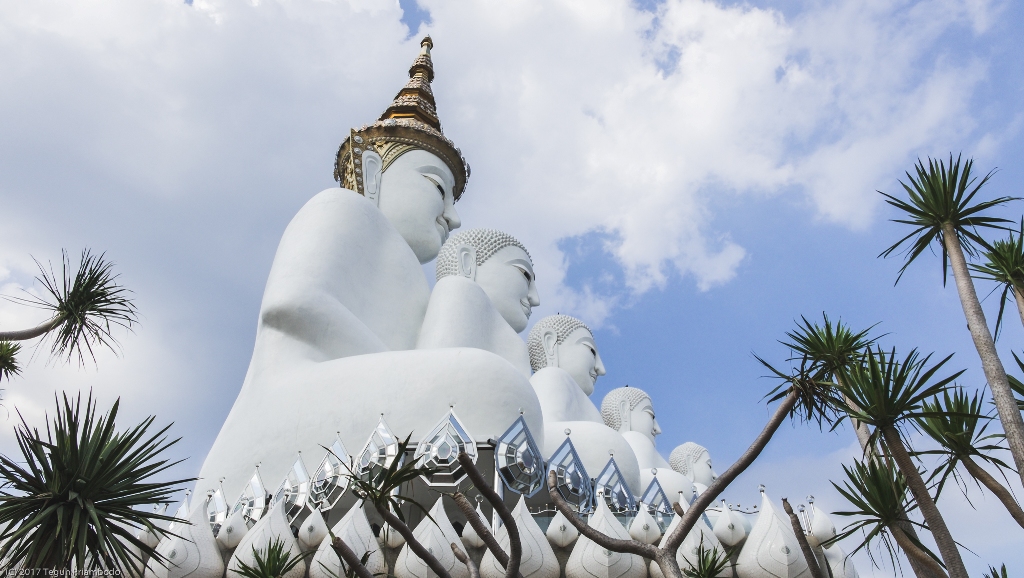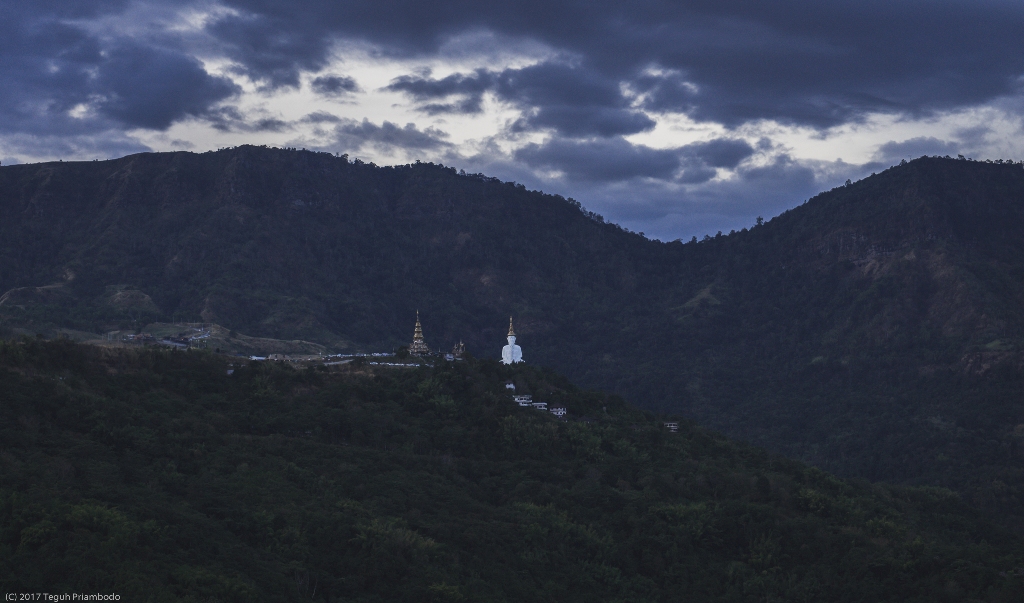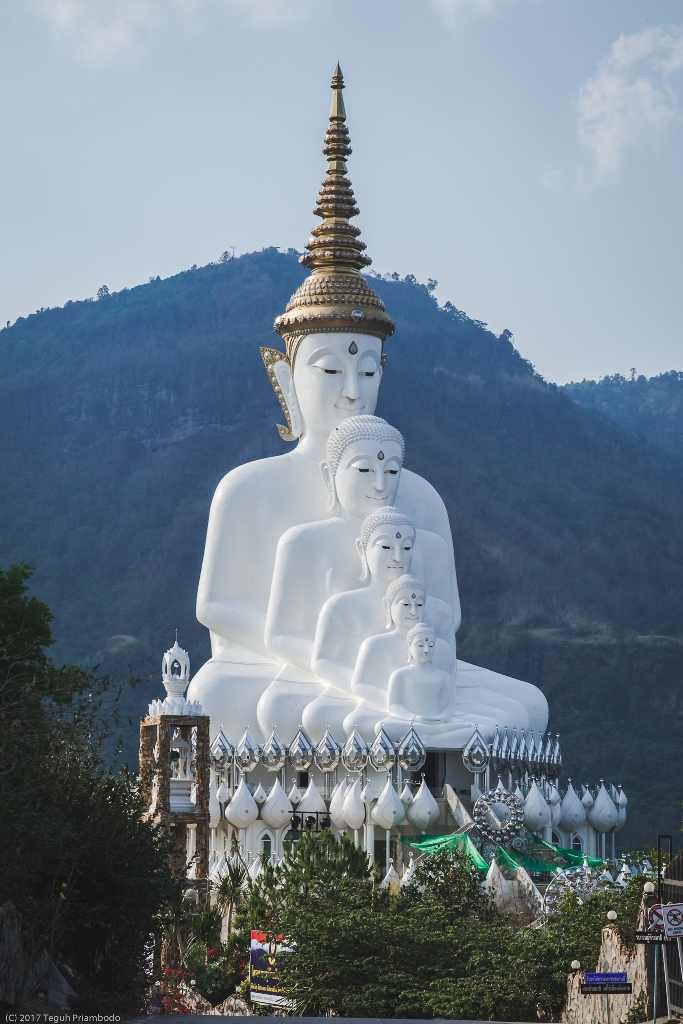 Another thing, during wet season, start from November to January, this area will be crowded with tourists. One reason, in the morning, those mountains will be covered in thick fogs!! To enjoy this, you need to camp in the middle of the mountains. Wind turbine location provide place  for you to camp. If you don't have the tent, some people there rent it for around 500 – 1000 Baht. Place to camp is located on the left before you enter the wind turbine gate. Just drive and you'll see some small shops and one big place car park, there you can set the tent.
✫✫✫✫✫
Conclusion, if you want enjoy the national park without having to pay 400 Baht, this is the place. Khao Kho is not only offering you with the beautiful scenery, but also fresh air. Something you cannot get staying in big city!!!
And always remember, make sure your smartphone got enough battery and data package to open maps.
Happy let's get lost!!