Skip to content
Hua Lamphong railway station
Hua Lamphong, train station in Bangkok that you must visit before it's gone!
Bangkok Railway Station, or people call it Hua Lamphong railway station, is planned to be moved to Bang Sue station in 2019. Therefore, list this place in your Bangkok itinerary would be a great choice to have.
If you're not planning to go across Thailand using train, this place will also amaze you with the architecture and daily life you can capture.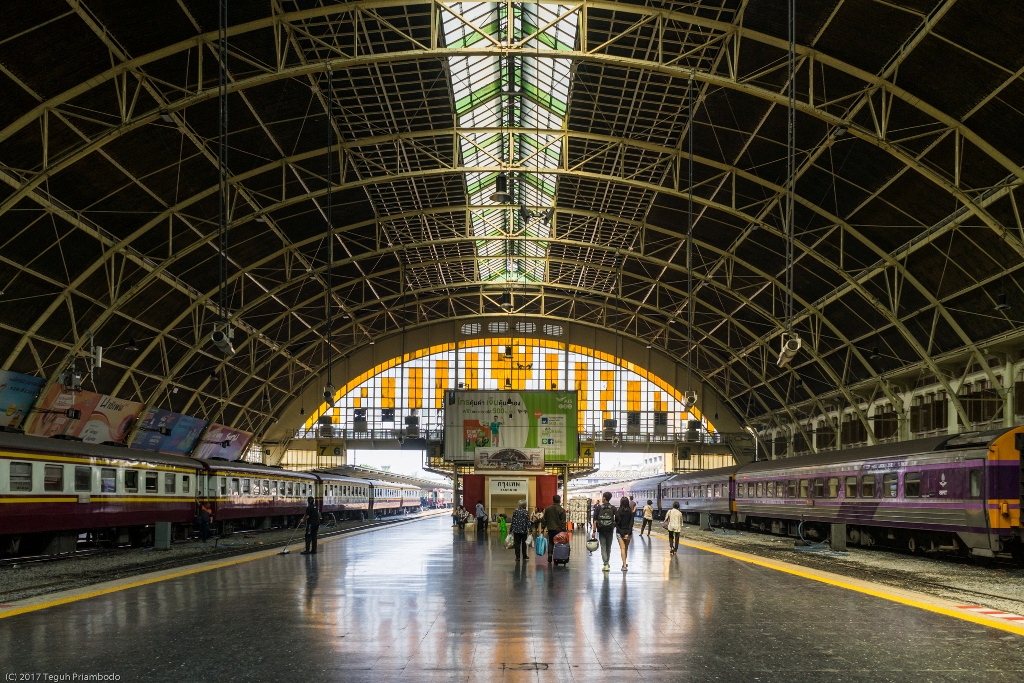 Currently located in the same area with MRT Hua Lamphong, so going here is easy! If you stay near Pratunam or Siam, taking bus is possible, but taxi is way better, as you'll spend around 100 Baht to go there.
This railways station has served as Bangkok central railway station for almost 100 years! With the unique architectures and "old" trains, this place would give you the another definition of real Bangkok.
Some destinations that quite famous for tourist are:
1. Bangkok – Ayutthaya
2. Bangkok – Lopburi
3. Bangkok – Hua Hin
Those destinations will cost you less than 50 Baht per trip. However, seat won't be guaranteed, as you'll take economy class for that price.
Beside those destinations, Hua Lamphong railway station will take you as well to the corner of south and north Thailand. With more variety of train type.
To find the route detail, you can check their website here.
*****
As their unique architecture is free for everyone to enjoy, this place also well known for wedding, pre wedding, and graduation photography. So if you're going here and see some people doing photo shoot, that would be normal. No special permit to do that. However, you might want to do that as simple as possible. Means only camera, small reflector, tripod, or flash; and you are free to shoot almost everything and anyone here.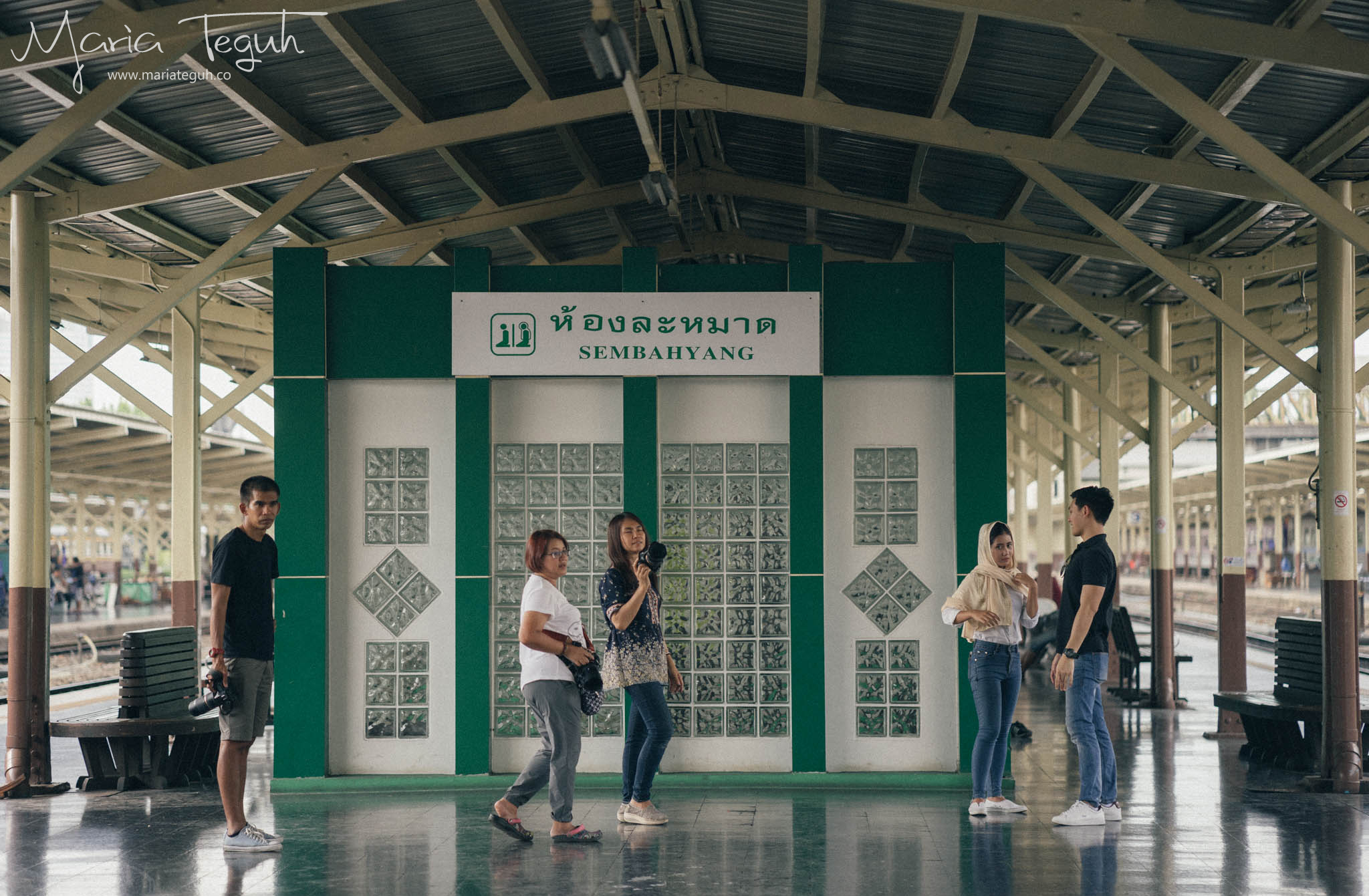 Don't forget, if you wanna go to Bangkok, spend some time in this station to capture the uniqueness, or even try to take the train.