Skip to content
Many foreigners say to live in Bangkok is cheap and affordable. Cost to live here said to be better than any countries in southeast Asia. But is it that cheap so every one dying to live in Bangkok? This time we'll try to give some pictures on how much you need to live in Bangkok.
First won't be possible to talk about living cost if not speaking about place to live. in Bangkok, literally you can find place to live from 2000 Baht – hundreds thousand baht per month. Simple law to understand this, the closer your place to central, the more expensive it will be. So 26 meter room square near Siam Paragon, would be more expensive than 26 meter square near Bearing station. Click here to find out more tips about finding place to live in Bangkok.
Remember to know your budget wisely. If you are here working for some multi national company and earn more than 100K Baht per month, sure that would give you less headache to find place to live. But if you earn less than 40K or perhaps around 20K Baht after tax and bla bla, that will make you think harder to find a good place.
Know some friends who work in Bangkok and get around 20-25K Baht per month. They mostly rent an apartment with another friends as well, so it's easier for them to pay the rent.
********************
You have place to live, and now you need to eat to live another day. Speaking about food, Bangkok is considered mostly affordable compared to another capital in SEA. Start from street food that located every where, to high class restaurant that will cost you 200 Baht for a coke can.
Street food is the most affordable food you can get in Thailand. Not only snacks like barbecued meatballs or squid, but also heavy one like fried rice or noodle soup. In almost every residence area in Bangkok, you can find some people selling Thai food. In place like this, 1 menu of rice with vegetables/meat will cost you mostly not more than 50 Baht. So if you order pork fried rice with omelette, some places could give you for only 40 – 45 Baht. Noodle menu so far still offer cheaper price than other rice menu for 30 – 35 Baht for noodle soup with pork or chicken.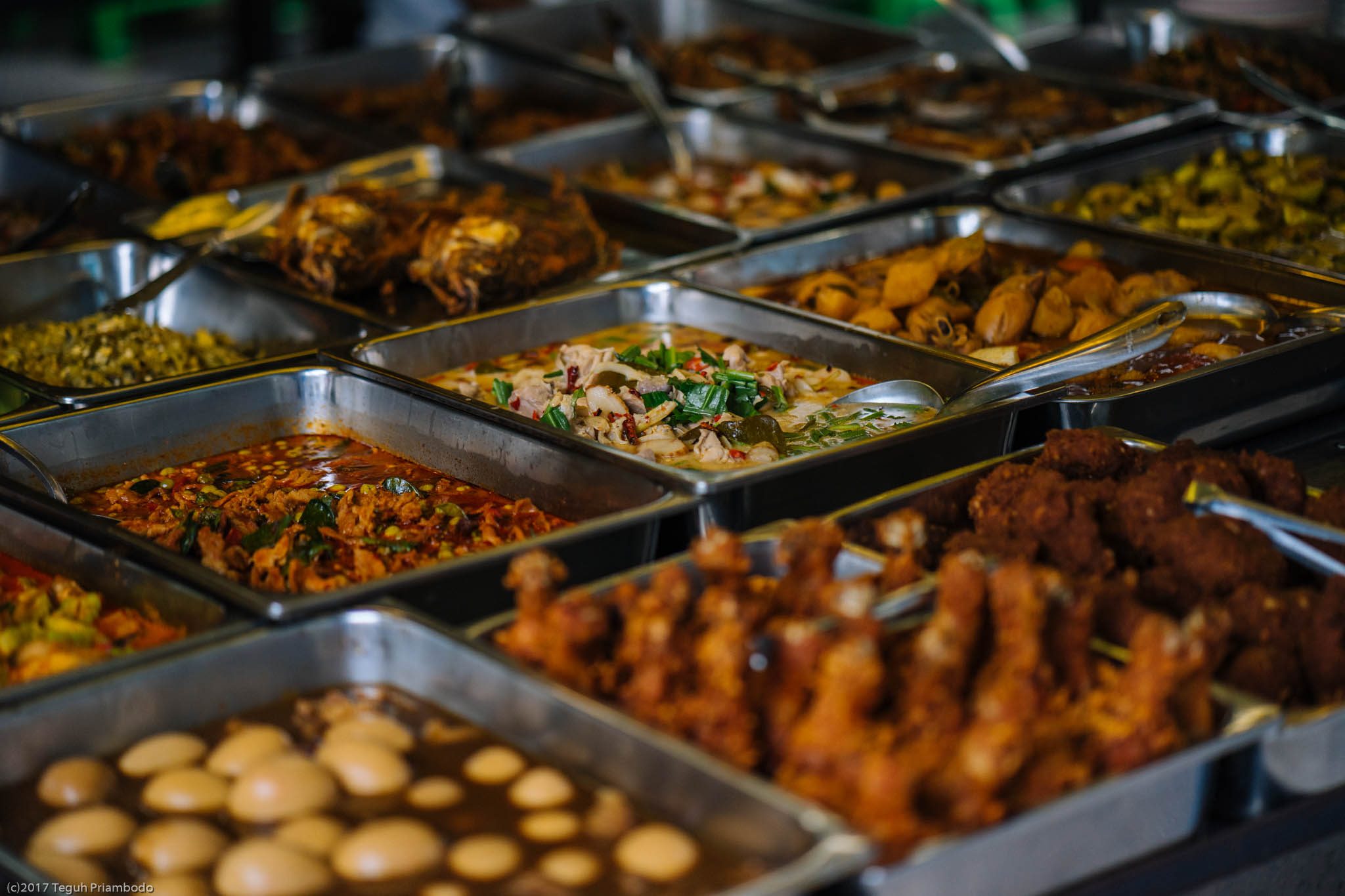 Next is food court or casual restaurant in malls. Food court today is getting expensive if compare to 5 years ago. Mostly food will start from 50 – 60 Baht per portion. That's only in food court located in general malls, not malls located in central or tourist area. If you go to high class malls like Emporium or Siam Paragon, Tom yum noodle could cost you 90 – 100 Baht per bowl.
Casual restaurant is like franchise restaurant. KFC, Burger King, Yayoi, Fuji, etc. KFC so far still hold the most reasonable price among the others. For 100 Baht you could have 2 chickens, 1 soft drink, and french fries. Japanese and Korean restaurant, per menu will cost you more than 100 Baht. If you like buffet, that will cost you more. Unknown street buffet will cost start from 250 Baht now. For restaurant buffet, start from 400 – 500 Baht.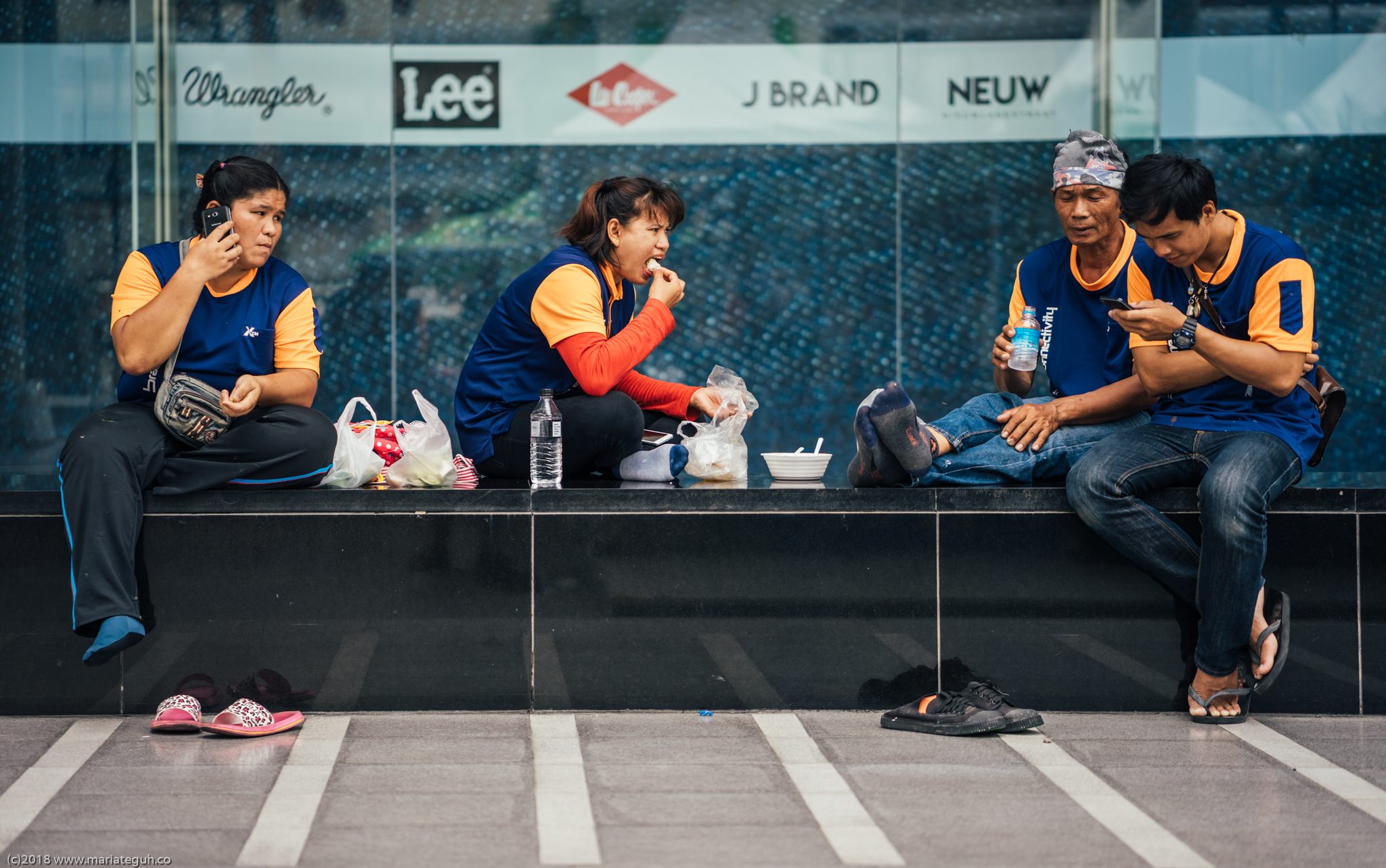 ********************
Transportation is easy in Bangkok. They provide many options. From the cheap 6.5 Baht public bus to sky train that offers you no traffic. We have made article about this transportation here. If you're on budget, public buss will always be your best friend. Govt bus with no aircon will cost you only 6.5 – 8.5 Baht. However, get ready to enjoy the traffic party daily. Make sure you go early to anticipate the traffic.
The easiest way only using skytrain like BTS, MRT or Airportlink. But that way you need to put more budget on your monthly plan.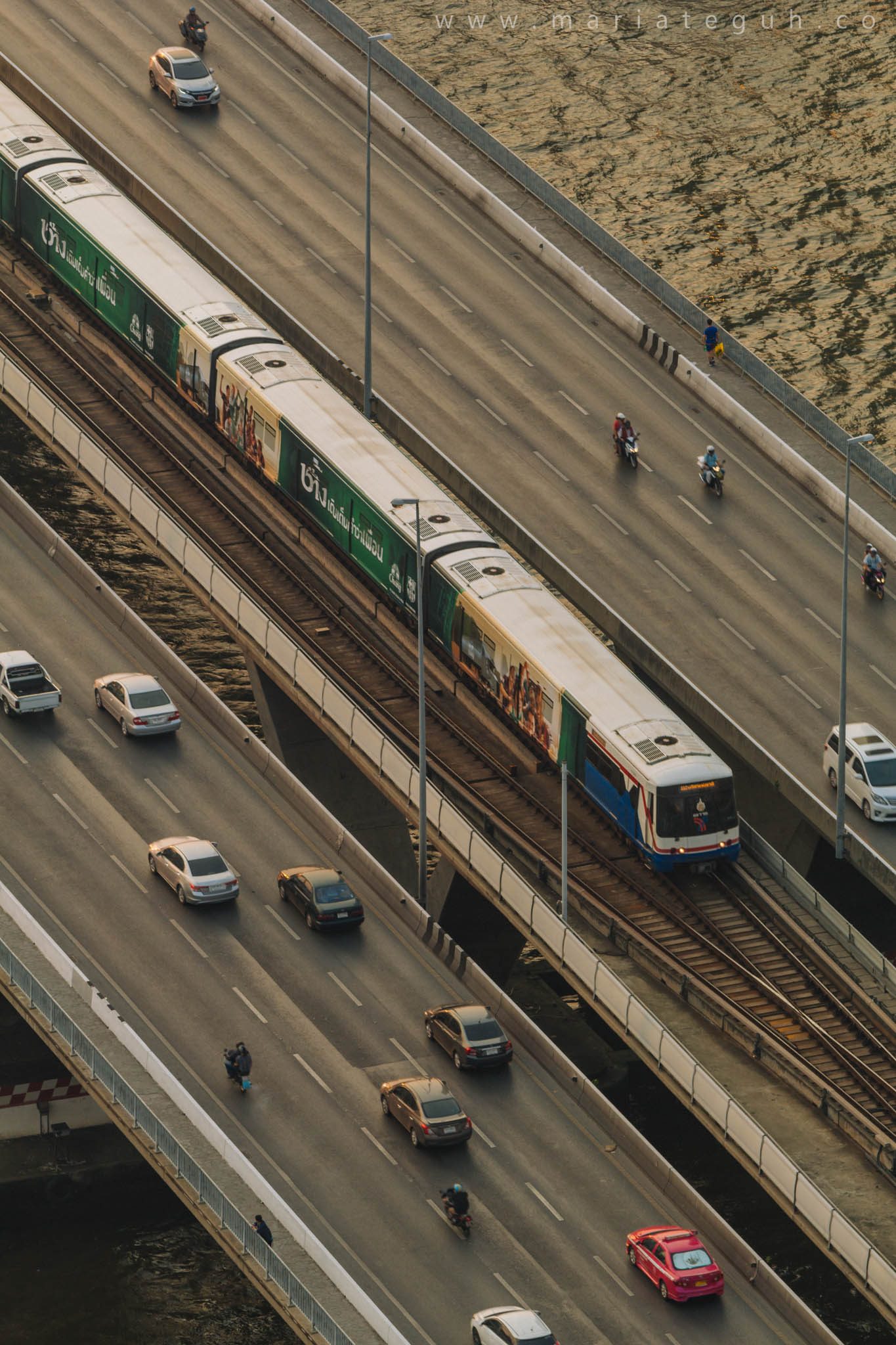 ********************
Another living cost like grocery or hospital. we have shared the detail here. As for nightlife, drinking with friends, basically easy to find along Sukhumvit Rd. From the high class to cheap charlie place from Thong Lor to Nana, they're ready for your visit. You can always go to heaven for backpackers, Khaosan Rd,   Or buy your own beer in 7eleven, and invite your friends to your place for hang out 🙂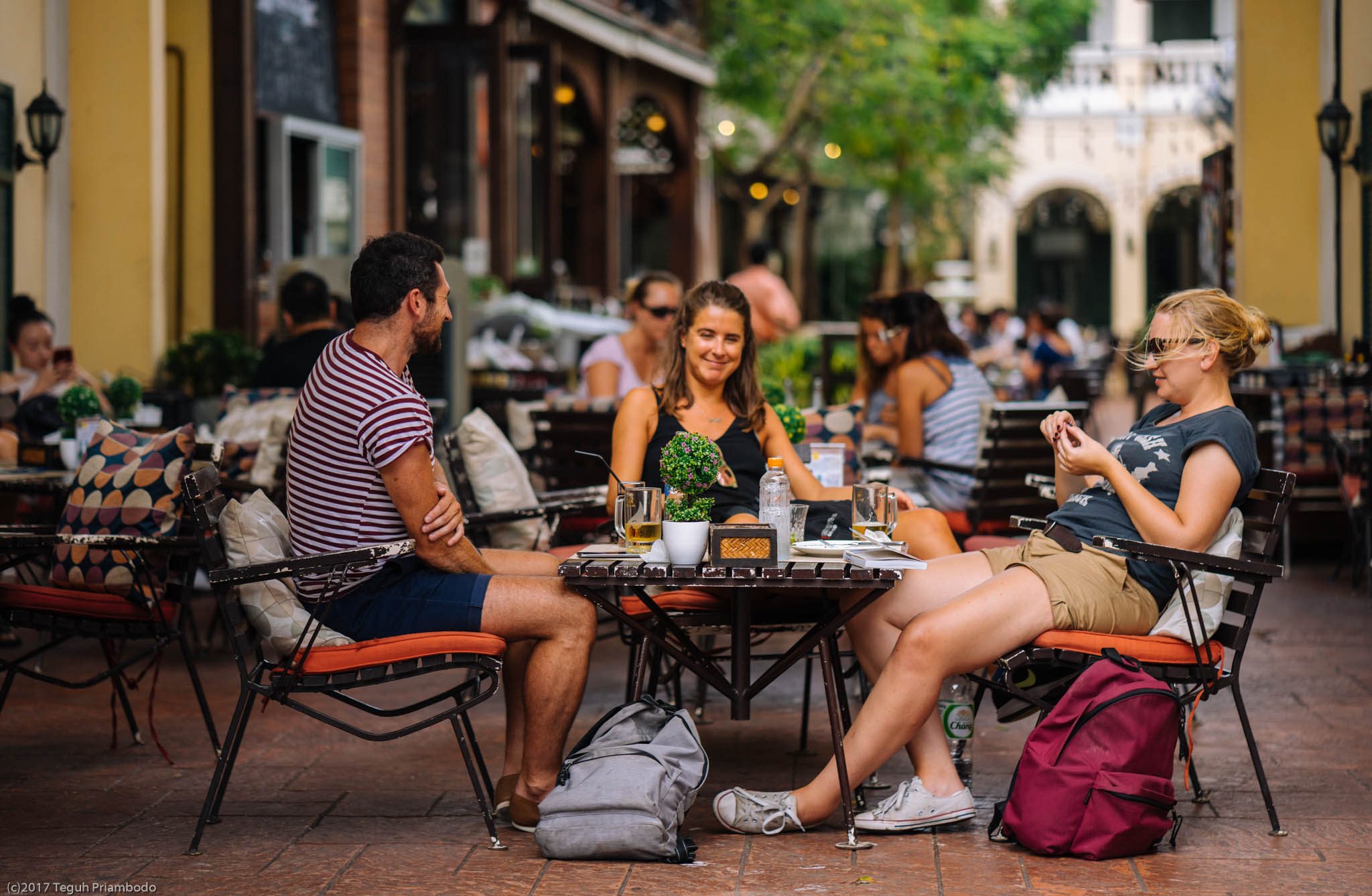 ********************
Now let's try to breakdown cost to live in Bangkok. This time we'll use the standard salary, let's say 30K Baht after tax bla bla per month.
Apartment > electricity > water > internet 10000 Baht + Transportation per day 100 day (3000 Baht/month) + Food and drink 200/day (6000 Baht/month) + Grocery and unexpected cost 5000 Baht, total per month 24000 Baht. You still can save 6000 Baht per month!
You can get way lower than this. For apartment, you can always find cheaper room, or room mate to share the expense. Transportation, you can use bus, with consequence for waking up earlier. To eat, you can save more if you can cook by yourself.
Again, some of our friends get less than 25K per month, and they enjoy their life fully in Bangkok for years. It's all depend on you, what kind of life you're gonna choose in Bangkok. Whatever it is, make sure what you get monthly could cover it.
Happy let's get lost!!