Skip to content
Bangkok, the Venice of Asia
Sure you're asking why people call Bangkok as the Venice of Asia. To begin, from what we know that Bangkok utilize their river, especially Chao Phraya river, not only as way to going somewhere using boat, but also tourism. Personally, we never been to Venice, but what we see there, well perhaps can be considered as similar in Bangkok. Not forgetting as well on how they use floating market as another interesting point to attract tourist. That's why, in our opinion, Bangkok is right to be called as Venice of Asia.
Speaking using river to attract tourist is regular. What we're going to share first is how they use river or canal as daily transportation. Coz taking land road or bus, car, bike today is gonna give you hours in daily traffic jam party.
---
KHLONG SAEN SAEP
The famous canal that stretches from Rattanakosin area, Wat Saket (Golden Mount) to Bangkapi. Boat service in this canal is known used by office workers who work along Sukhumvit or Petchburi Rd. So, if you taking the boat on peak hours like 8AM or 6PM, get ready for human sandwich style inside roller coaster in the river. Other than those hours, you actually can enjoy what's the urban life looks like behind those skyscraper.

First boat running around 6AM, and last boat is around 7PM. Ticket will start from 10 baht to 21 baht. If you ride only like 1 to 2 piers, ticket attendant will charge you only 10 Baht. More than 3 stations, will go from 13 – 21 Baht. You don't need to buy the ticket in advance, just wait in the pier, then inside the boat, the ticket attendant will come to you. Another thing you need to know, this boat service has like 3 terminal piers. Wat Sriboonreung – Pratunam – Panfa Leelard. So each boat basically will stop at Pratunam pier, and you need to move to another boat to continue to another piers. No worries, you don't need to pay more ticket to move to another boat. Just show them ticket you bought in previous boat.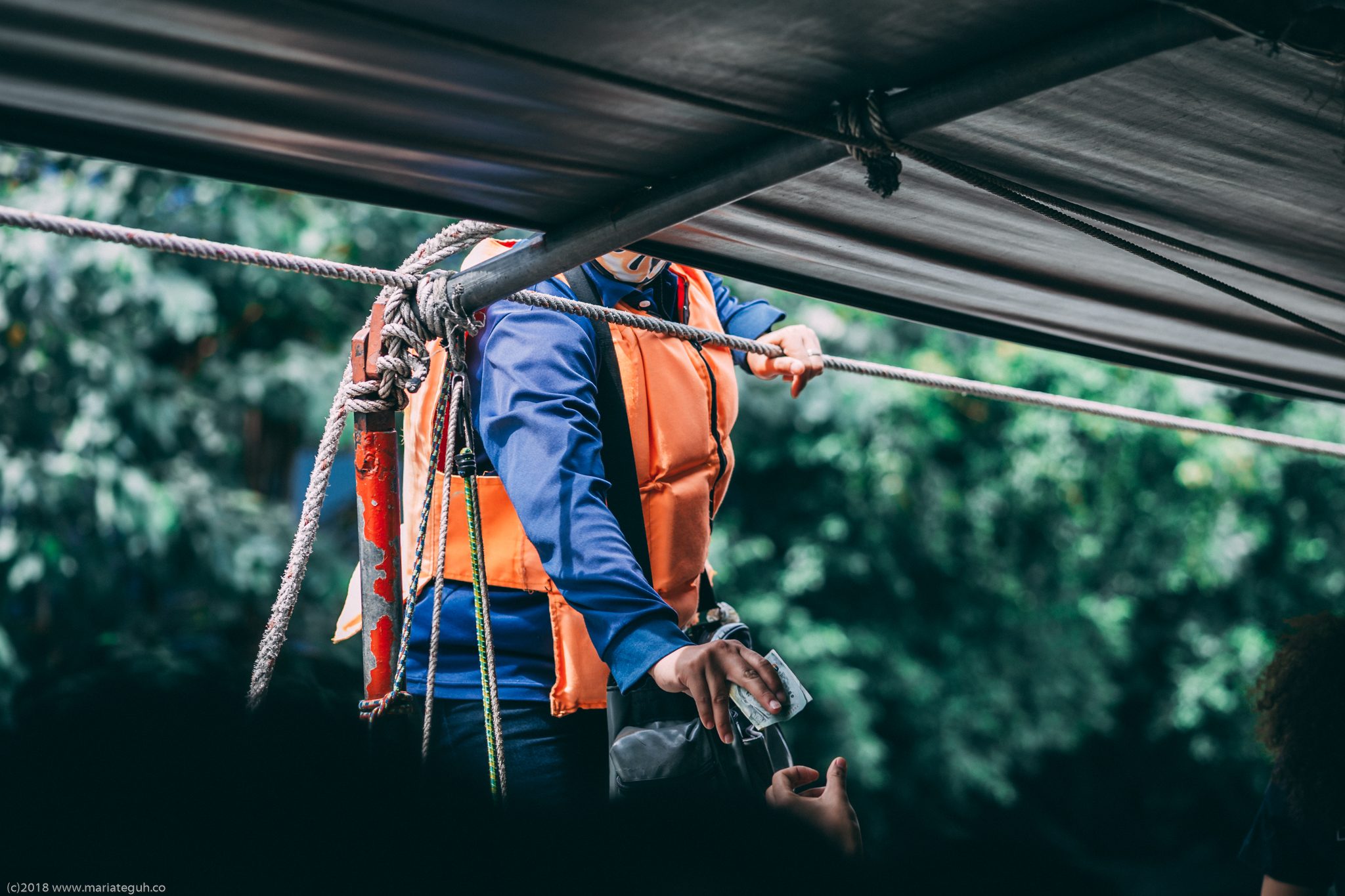 We'll try to share what's the interesting thing you may see in some pier from KHLONG SAEN SAEP boat service.
1. Panfaa Leelard ► Terminal station where next to Wat Saket (Golden mount). This is the pier if you wanna explore Rattanakosin area. Grand Palace, Wat Pho, Khaosan Rd can be reached from this pier.
2. Talad Bobae ► Famous traditional market if you love fabrics and fashion.
3. Sapan Hua Chang ► Jim Thompson house and MBK
4. Pratunam ► Terminal station for shopping lovers. Platinum plaza, Central World, Siam, Baiyoke.
5. Nana Nua and Nana Chard ► If you're going to the infamous Nana, take Nana Chard pier.
6. Asoke ► Pier if you're going to Terminal 21 Asoke, Rama 9 Rd, or the famous Ratchada train market. In this pier also you can take MRT or Airportlink to continue your journey somewhere else
7. Pransamit ► Here lies "hidden" market called Thursday market.
8. Sapan Klongtun and Ram Neung ► Another Airport Link station and pier if you're going to explore Ramkhanghaeng.
9. Ramkhanghaeng University ► Here's also lies the famous night market of Ramkhanghaeng. Halal food is everywhere, so good for you if curious to try southern Thailand style food. Also the pier if you wanna go to Rajamanggala stadium and Ramkhanghaeng university.
10. The Mall Bangkapi ► pier of Mall Bangkapi, the biggest mall on this area.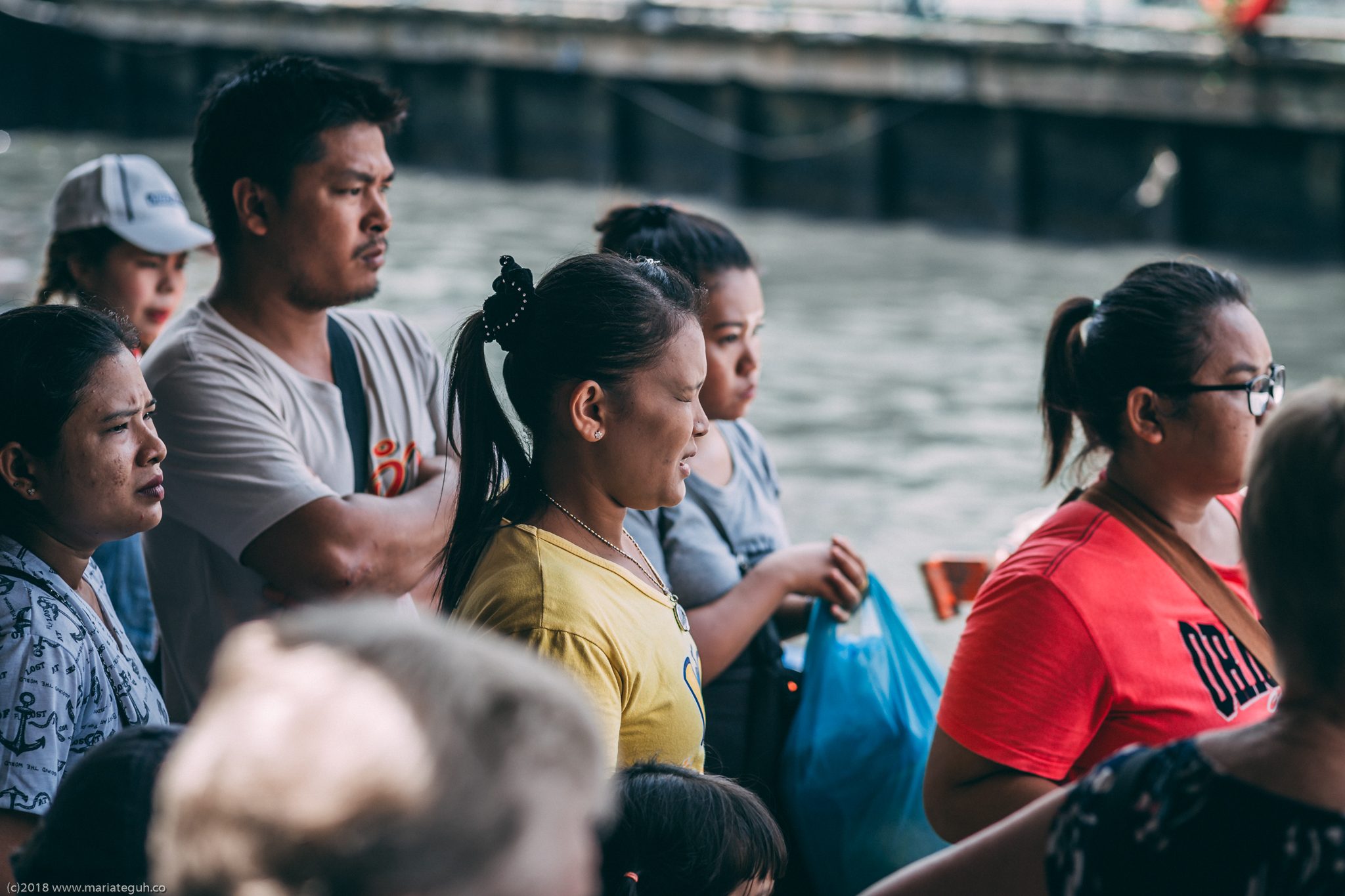 This boat also offering one day tour service, for 200 Baht, where you can go to any piers in a day for a ticket. But really not really worth to spend 200 Baht, as not too many great things to see in each pier.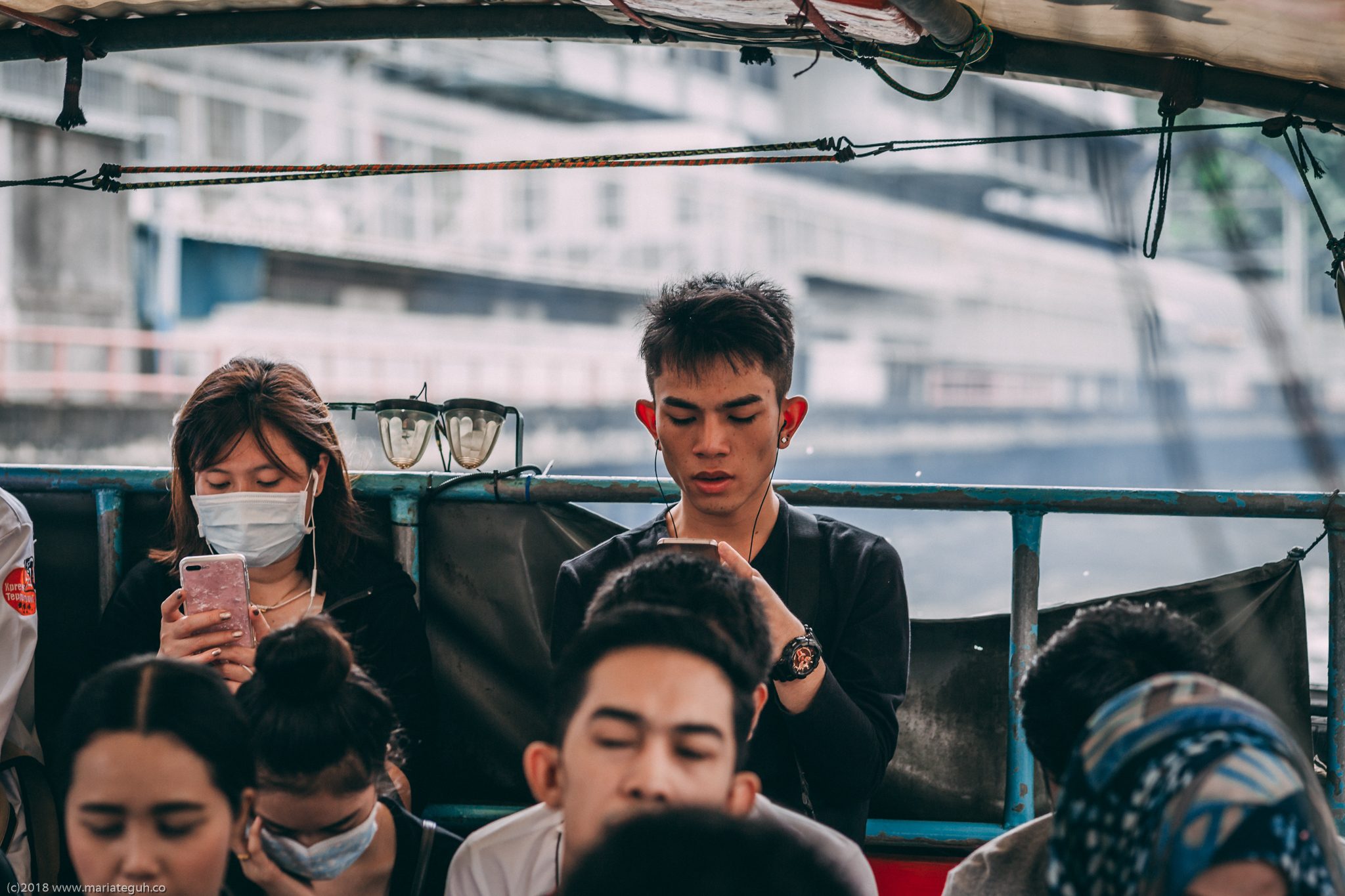 Another thing that we'd like to remind you is the canal would give some people's nose intolerable smell. So, hold your breath if you can, and if you wanna give up, just stop immediately in the nearest pier. Also the sound of engine will be too much if you are not used to loud sound, so bringing ear pods is suggested.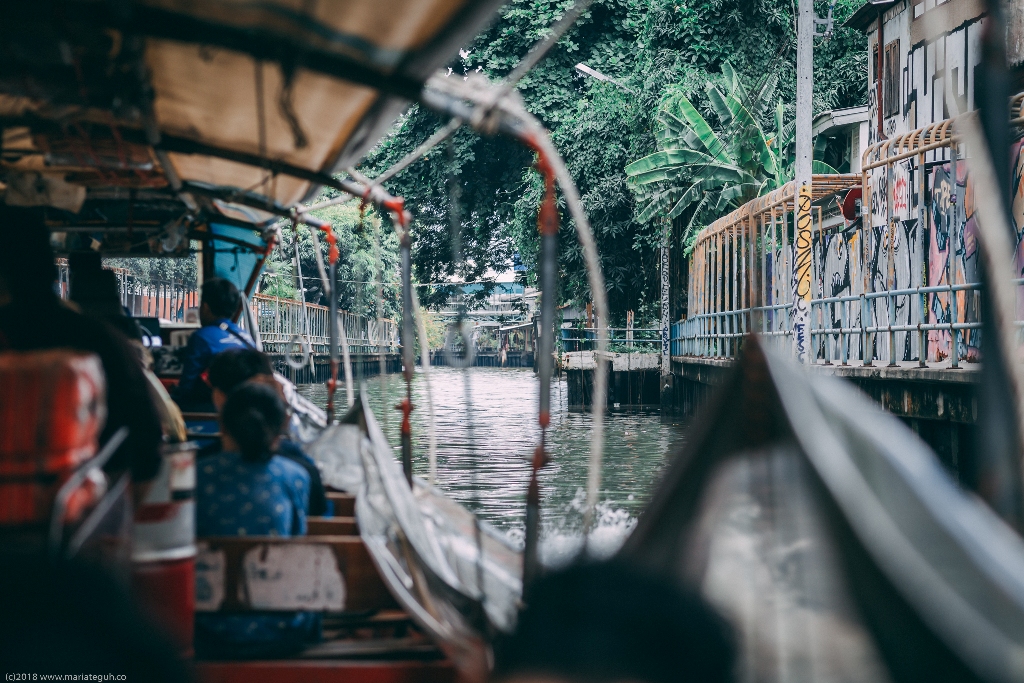 ---
Next is the famous Chao Phraya river, where they call the boat CHAO PHRAYA EXPRESS BOAT. Unlike Khlong Saen Saep where it is used mostly as mass transportation, Chao Phraya river boat made mostly to boost tourism in Bangkok.

They have several type of boats (different flag color), where each boat will have different final terminal pier. Easy for you to use all the boats from Taksin pier, that located below BTS Taksin station. The most common and used is boat with Orange flag, which will cost you only 15 Baht to any piers from Wat Rajsingkorn to Nonthaburi. Another boat with Yellow and Green will have further terminal than Nonthaburi, where Green flag boat could take you to Pakkret, with total ticket price is 32 Baht.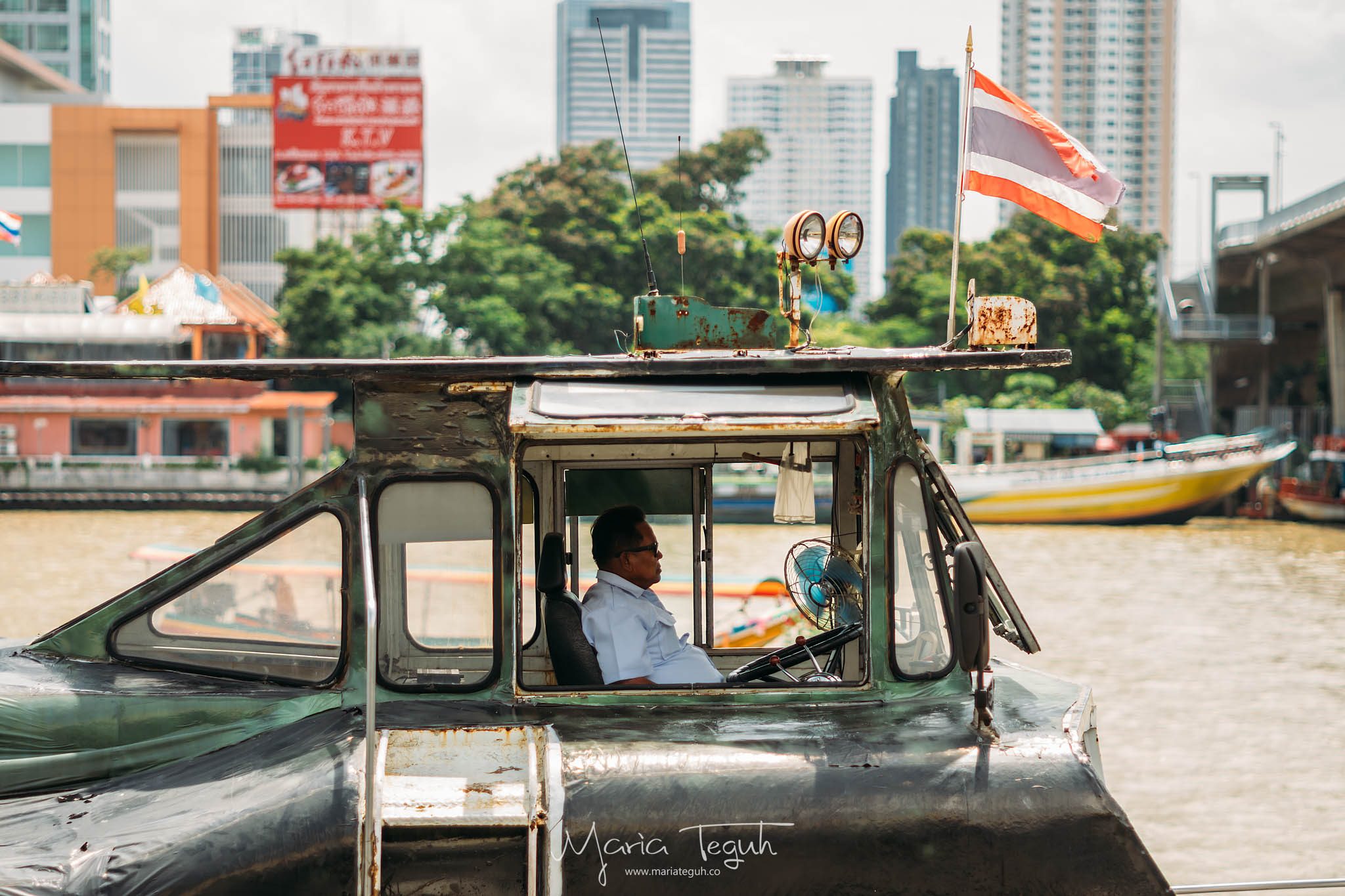 The different from each boat, beside the final terminal, is each pier that they will visit. Orange flag boat will stop in all piers they pass by, while Green and Yellow no. Follow this image below to understand better the route of each flag.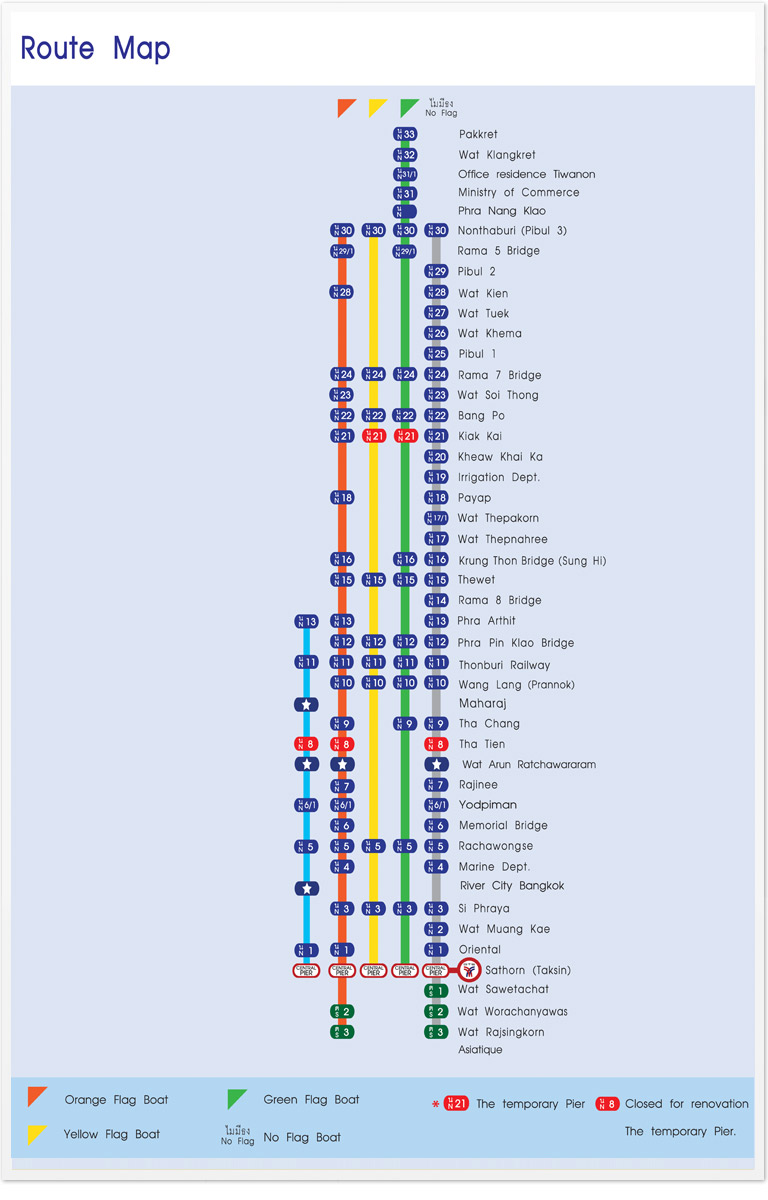 However, most tourists won't take other boat than Orange flag. This is because the interesting piers of Bangkok signature spot only (well mostly) lies from Wat Rajsingkorn (Asiatique is literally next to this temple), to Phra Arthit pier (Khaosan Rd). So here's some interesting spots you can find in each piers along that route.
1. Rajchawongse ► Pier if your destination is Chinatown (Yaowarat Rd). Across from this pier, you can visit Lhong 1919. Though if you want to visit Lhong 1919, you can take their free shuttle boat from Taksin pier.
2. Tha Tien ► Wat Arun is across from this pier. Also Wat Pho is reachable by walking for few meters from this pier. You can continue also to walk to Grand Palace from this pier.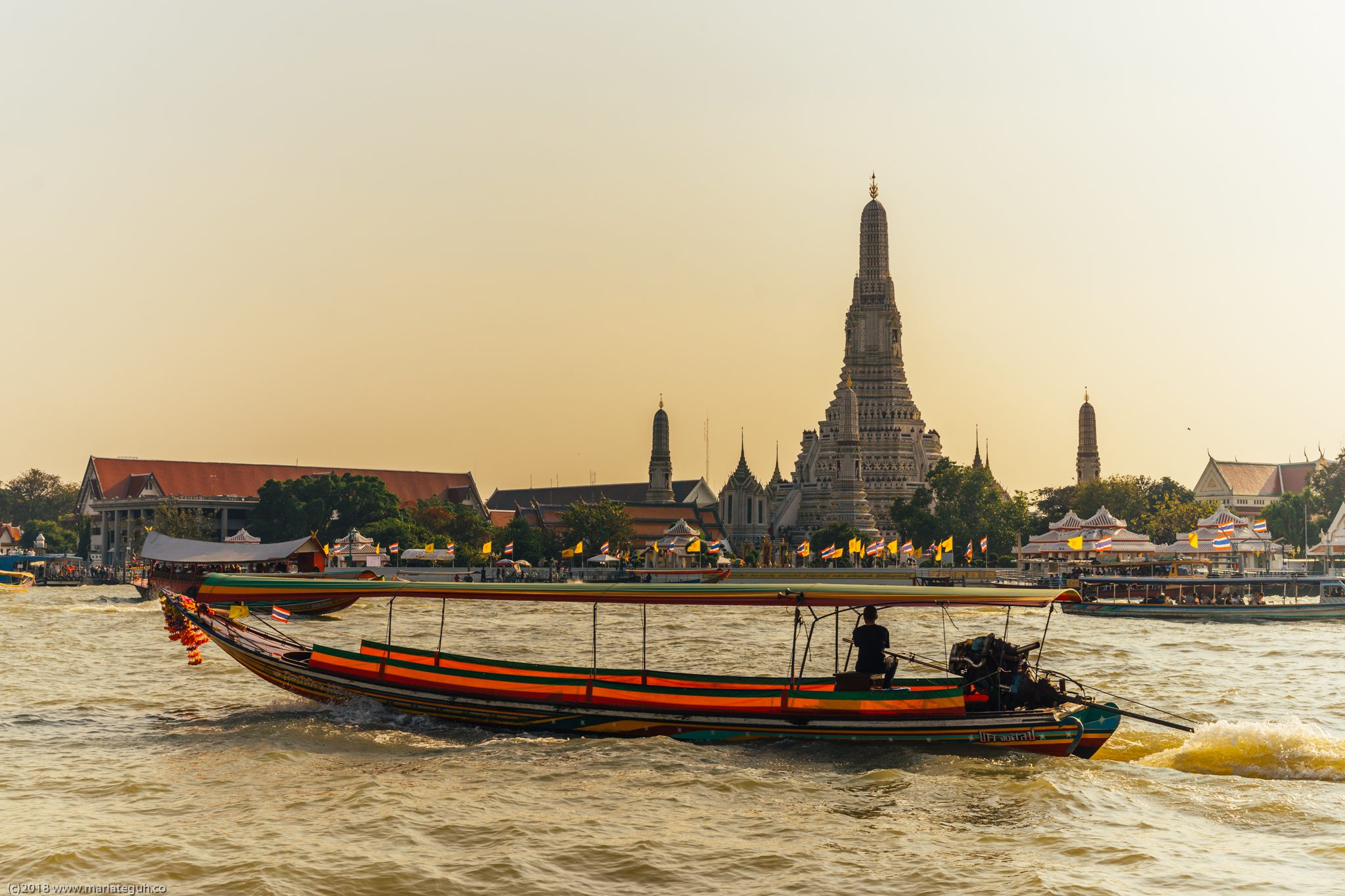 3. Tha Chang ► You'll be literally beside Grand Palace when you go out from this pier.
4. Wang Lang and Thonburi ► Another Thai traditional market, Siriraj hospital, and Thonburi railway station. This railway station is your gate heading out Bangkok to reach Kanchanaburi.
5. Phra Arthit ► Quite a walk to reach Khaosan Rd from this pier, but we'll guarantee will be like walking you can't get in another SEA country.
6. Pakret ► Ko Kret, an island inside Bangkok where you can do shopping and eat Thai traditional food. Only green boat will go this pier.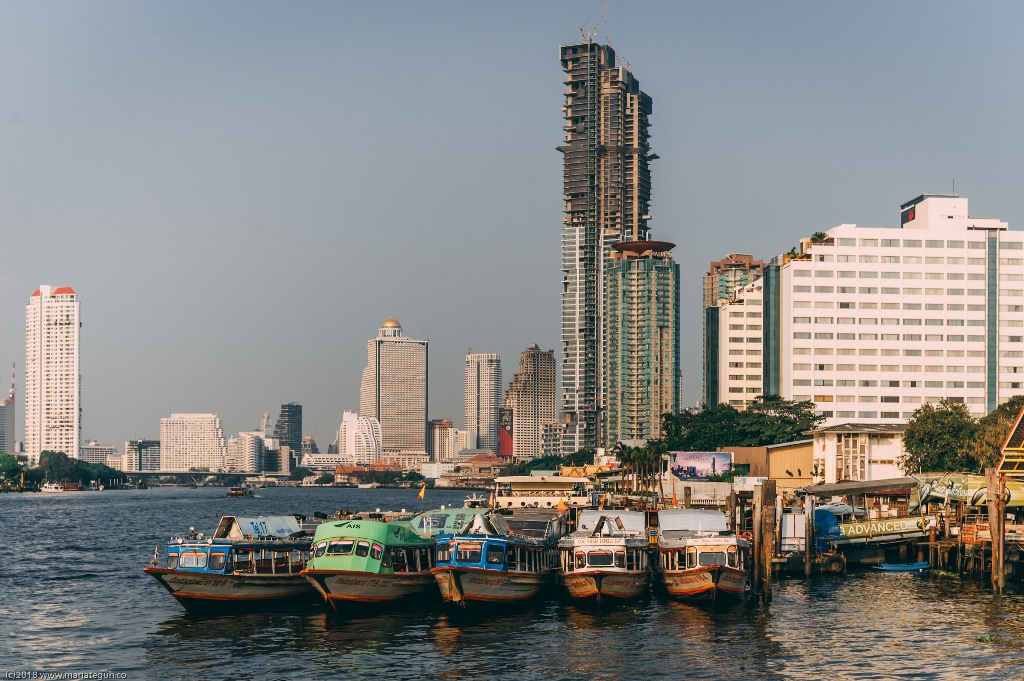 They also have another service for this route. Same as one day ticket , around 150 – 200 Baht if not mistaken. You can try it if you want, but the route will be the same as another Chao Phraya express boat. Timetable, Orange flag boat will start from 6.45AM – 7PM daily. While Yellow and Green will operate only weekday from 6AM to 7 or 8PM.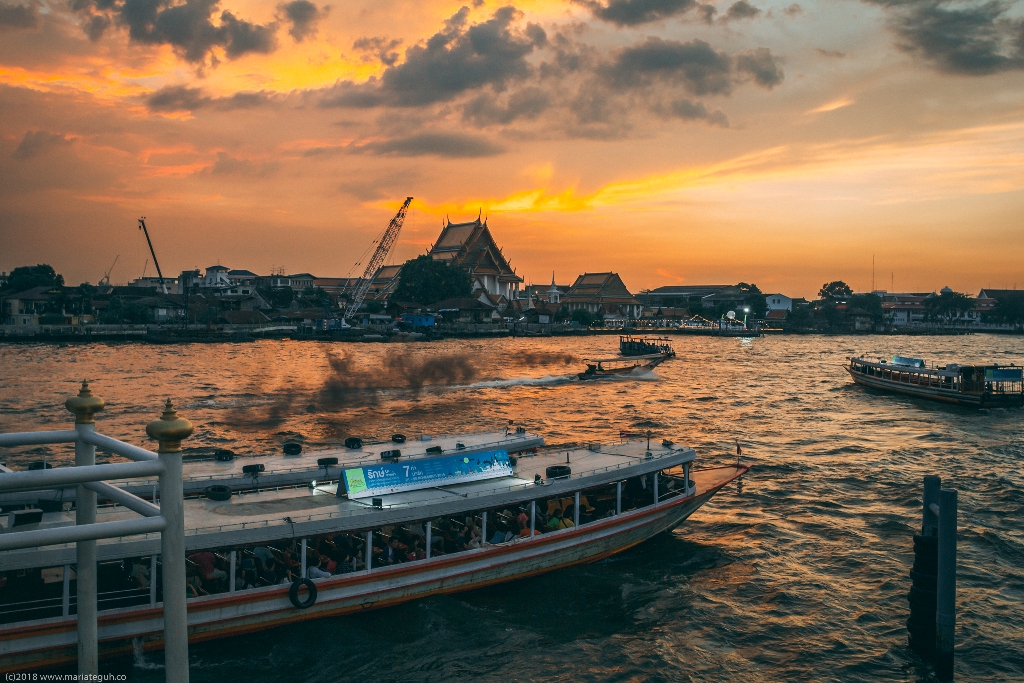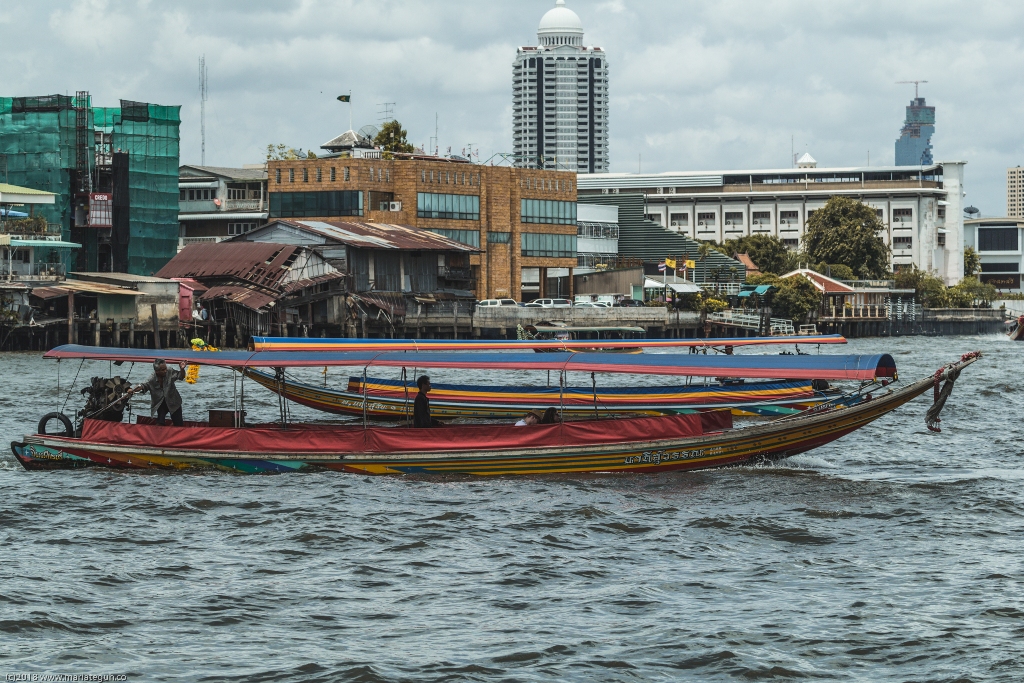 Don't miss to take boat in Bangkok. You have the detail already, now your turn to share us the experience you have while taking Bangkok boat.
Happy let's get lost!